Are you one of the rare people who actually starts their day before looking at their phone?
I wouldn't bet on it. For most of us, our notifications are the first thing that we see everyday.
Push notifications are a quick, effective way to help your audience get more engaged with your app.
These little pop-up messages can have a big impact. They serve as "calls to action" that get customers involved and help them fully experience all the value your app offers.
In fact, a good push notification strategy can boost your conversion rates by up to 8X.
So, what's the secret to getting it right?
In this article, we'll cover all you need to know about it, including:
What push notifications are, and how they work.
How push notifications can increase app engagement.
4 key elements of a winning push notification strategy.
Let's get started!
What Are Push Notifications and How Do They Work?
I know how push notifications work, skip ahead!
To understand why push notifications are so important for your business, you first have to know what they are and what they do.
Push notifications are messages sent from a mobile app that pop up on a user's mobile device.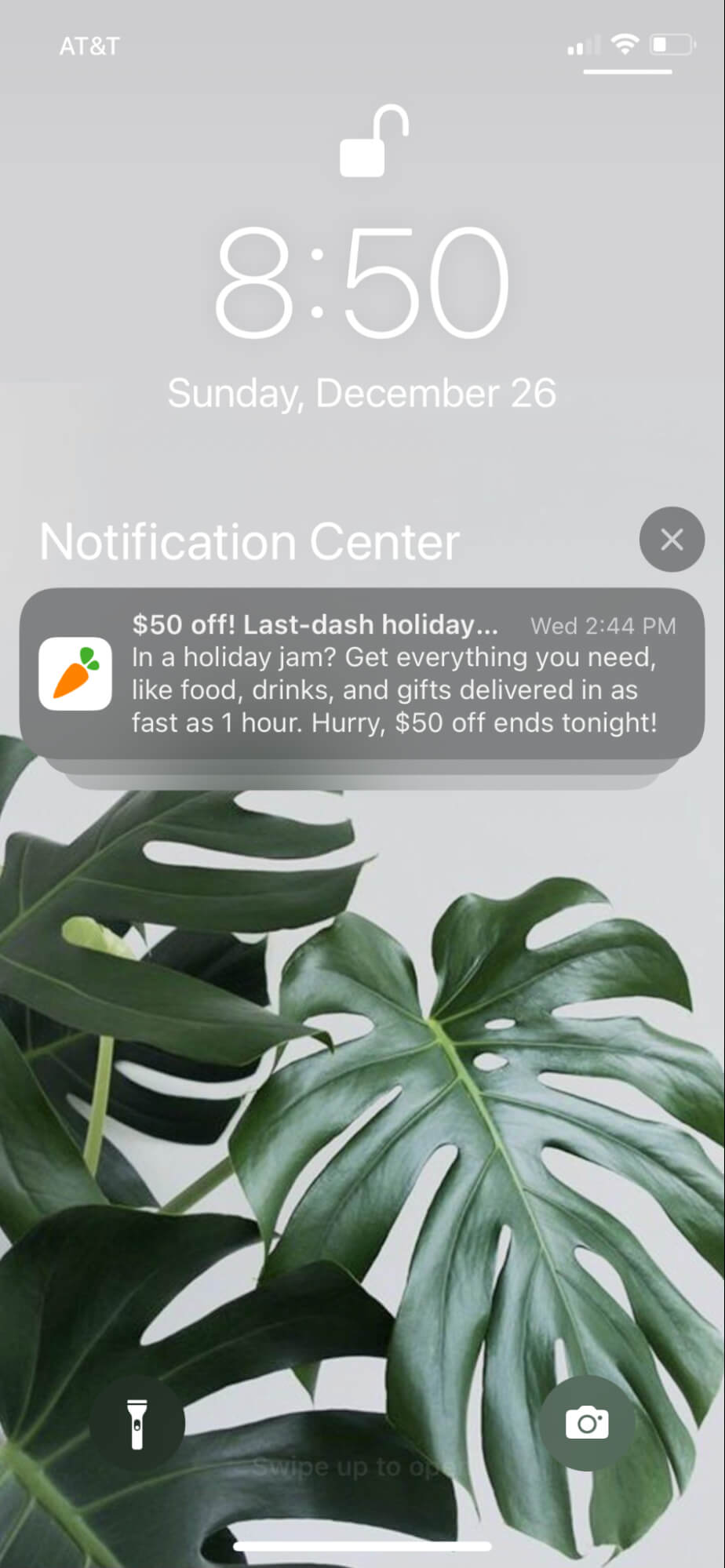 These banners appear even if subscribers aren't using the app at the time, which makes them a great tool to keep your audience engaged with your service.
Push notifications are a great marketing tool and Uscreen wants to help you use this capability to better engage your customers.
So we'll show you how our push notification marketing feature works.
It's available for both iOS and Android systems, and makes it easy to create a notification and instantly send it out to your audience.
When subscribers first download your app from the app store, it will ask for permission to send notifications directly to their phones.
All they have to do is opt in! Then, they'll be able to see all your updates in real time.
And 68% of people do choose to enable push notifications, because they provide value in the form of:
announcements
daily reminders
social media alerts
new content updates
special offers
…and more!
Simply put, they give people a good reason to get involved with your app.
Now, let's talk about how they can make a difference for your business.
How Push Notifications Can Increase Mobile App Engagement
Push notifications are a valuable tool for businesses because they can encourage your audience to take action, explore your app, and get more out of your service.
User acquisition is costly, and the majority of a mobile app's first-time users churn in their first 7 days. Push notifications specifically focus on engaging and retaining your current users, which is an important key to long-term success.
So by keeping your existing customers happy with your app, you're creating a loyal customer base that provides a solid, reliable stream of income.
If you're focusing on app marketing, you're already a step ahead – OTT apps increase engagement as they make it more convenient for your audience to access your streaming video content.
But in order for people to get the most out of your app, you have to consistently show them the great content they want.
Audiences today have busy schedules with lots of demands on their time. It's easy to get distracted and put personal enjoyment (the reason they signed up for your service!) on the back burner.
That's where push notifications come in.
Sending mobile push notifications can boost app user engagement up to 88%.
Here's why:
Notifications keep people in the loop, get them involved in your community, and reward their loyalty. By using different types of push notifications to make announcements throughout the customer lifecycle, you can remind users of all the awesome things your service has to offer.
These announcements generally fall into 3 categories:
Content: You can send updates and reminders about new video content, upcoming releases, and other special events. Notifications can put content on their radar and get them excited for what's coming.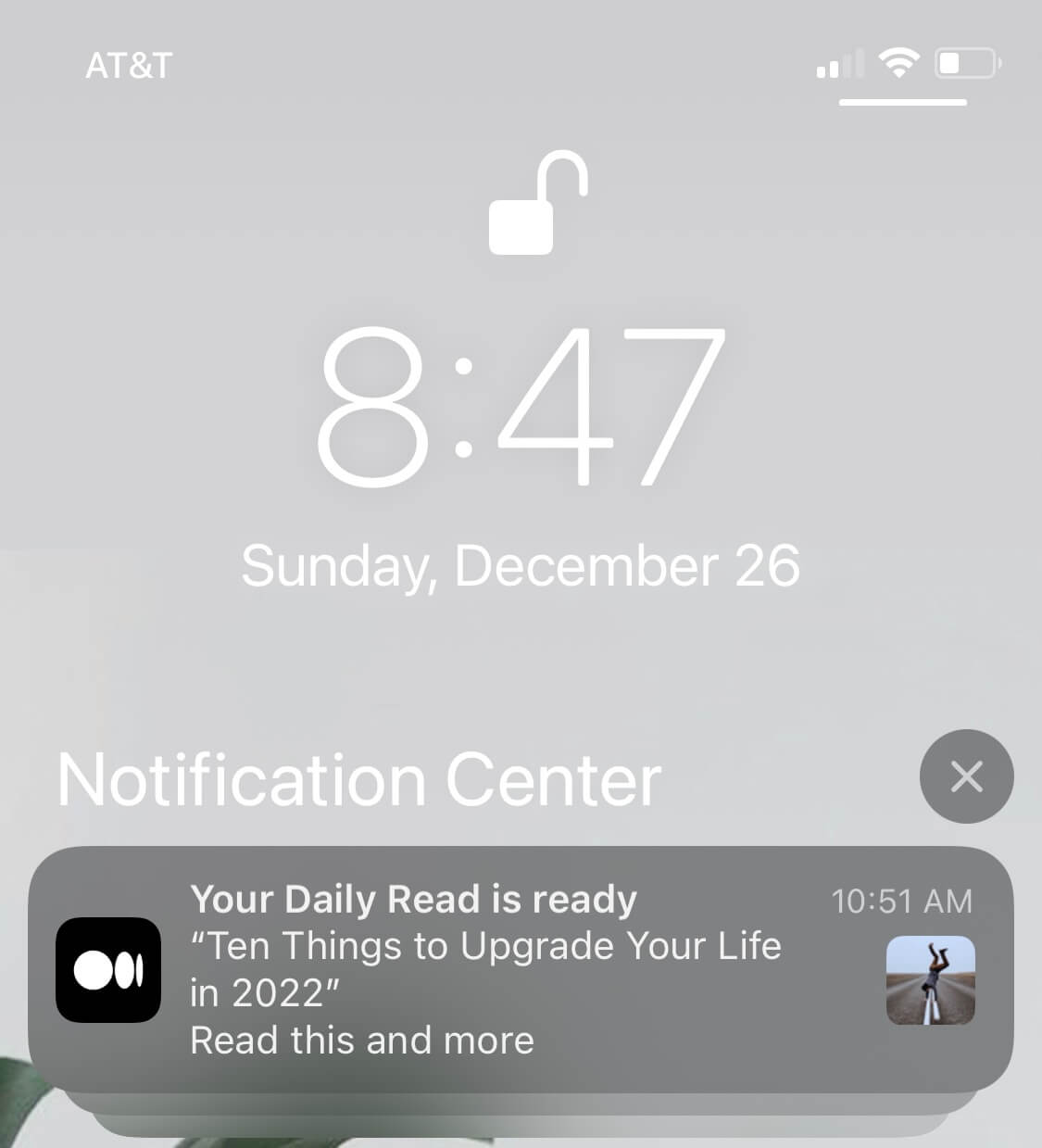 Promotions: You can use promotional announcements to tell users about discounts, deals, and exclusive offers on products and services. Notifications can guide users towards your app to make a purchase.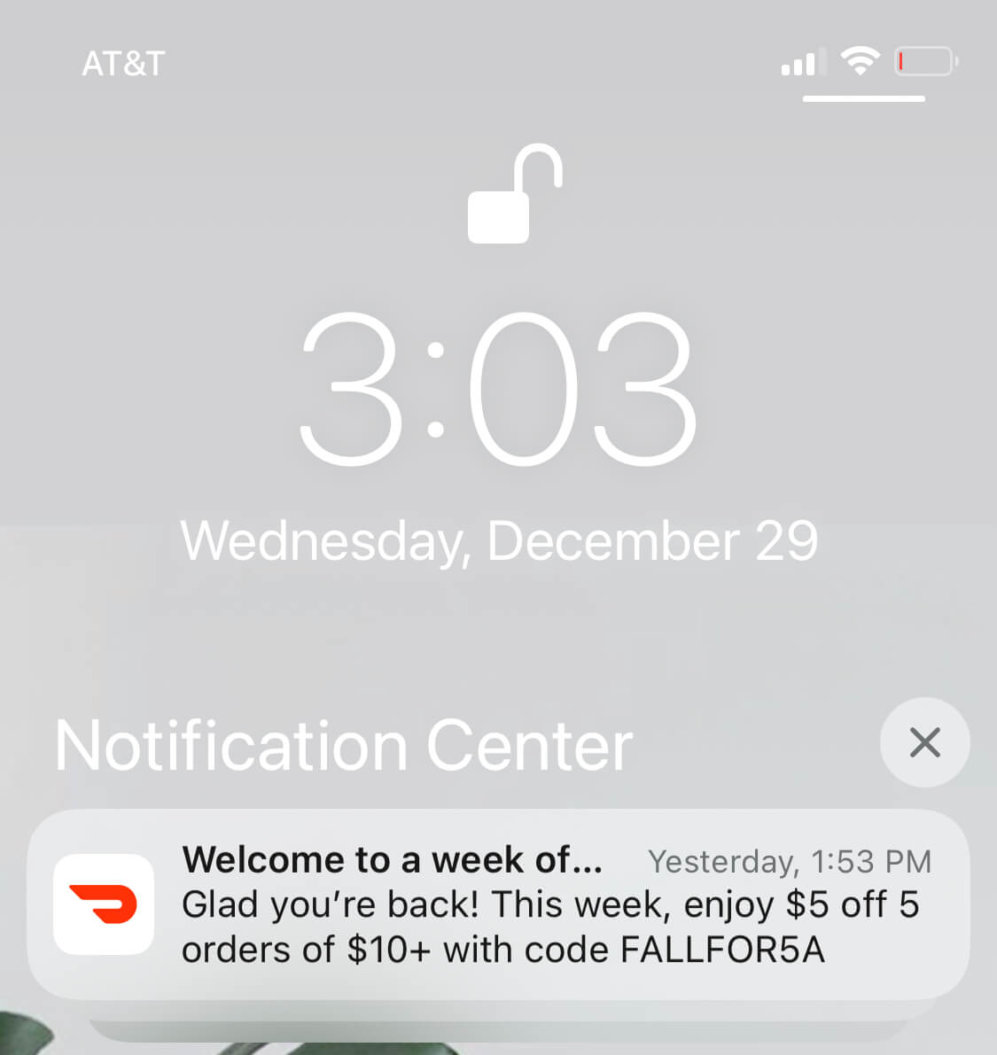 Engagement: You can get customers excited to participate with new community posts, message board updates, group challenges, and even user-generated content. A message inviting them to participate helps remind them that they're part of a community!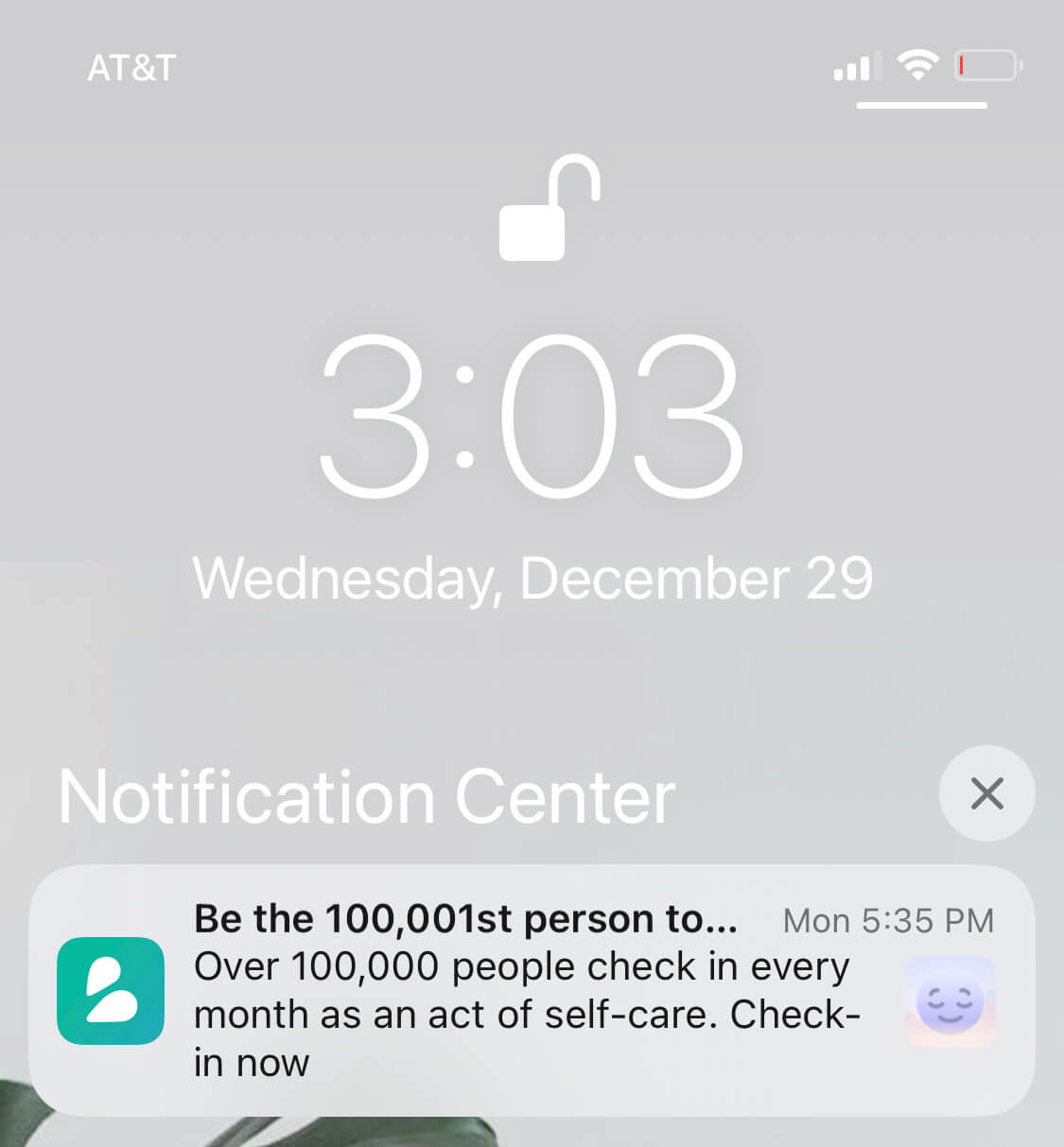 Now that you've got the importance of push notifications down, we're going to walk you through the perfect marketing strategy to take advantage of them.
4 Key Elements of A Winning Push Notification Strategy
Push notification campaigns can propel your business to new levels of success. 
So, to get the best results, you want to make sure your notifications are as valuable as your service!
Here are 4 best practices you can use to create an effective push notification OTT marketing strategy.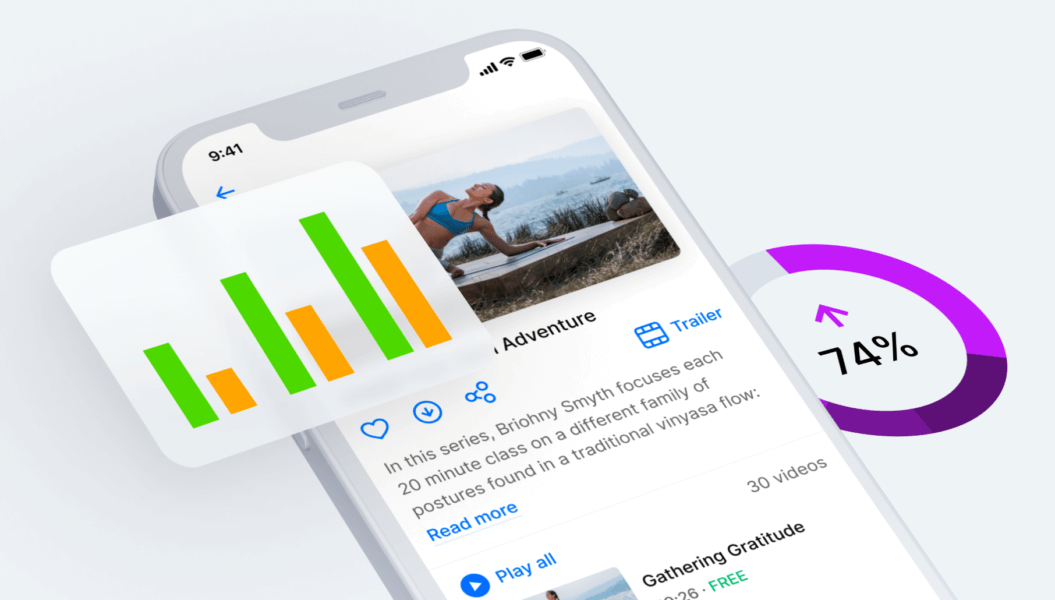 OTT Marketing Strategy: How to Increase Your OTT App Revenue
1. Offer Targeted Value Every Time
Targeted value means giving your customers exactly what they want.
In the case of push notifications, that means sending announcements that offer immediate value that's relevant to their interests.
Here are a few examples of notifications that can offer targeted value to your customers:
New Content Releases
Every time you upload a new video, series, collection, or add new products or services to your platform, send a notification!
If your followers have gotten out of the habit of checking your app everyday, a new content reminder will reel them right back in.
Upcoming Scheduled Live Streams.
Notifications are a great way to make sure your app users know when to tune in for your scheduled live streams!
Send a push notification for virtual events, webinars, and any other live stream you're holding. When people know it's a "one time only" live event, they'll want to find time in their schedules to take part!
And in the meantime, let them know they can go back and check out the rest of your content as well!
Discounts, Deals and Special Offers.
Everyone loves a special VIP perk!
Offering your members special incentives like discounts, deals and special offers is a great way to get them to engage.
Not only does it drive sales, but it can also inspire people to get more involved with your app, ask questions, and see what kind of value they're getting.
Sending a push notification can create a sense of urgency, especially if it's a limited-time offer!
Always make sure your notifications give people a specific action to perform or message to take away. Make it clear why the notification is useful, and what they should do with it.
So, before sending, ask yourself:
Is your message short, sweet, and to the point?
Does it create a sense of excitement?
Does it give a clear, understandable call to action (CTA), so that customers understand what to do?
This will help you improve your engagement, retention rates, and overall user experience.
2. Build A Connected Community
Push notifications can help drive social interactions when used the right way.
App users are more willing to receive push notifications from social media platforms such as Facebook, LinkedIn, Instagram, Twitter, etc. After all, the ability to do some social networking is a major bonus of apps!
Online communities of like-minded people help foster a sense of belonging for your users. So use notifications to remind people that the group misses them!
The goal is to open up communication channels and give people a reason to interact.
To drive users back to your app, send notifications about:
Community Post Updates
With Uscreen's new community features, app users can engage in a community message board. You can create topics for discussion, or let users know there's an interesting comment thread they can contribute to.
Read more about building and monetizing your online community here: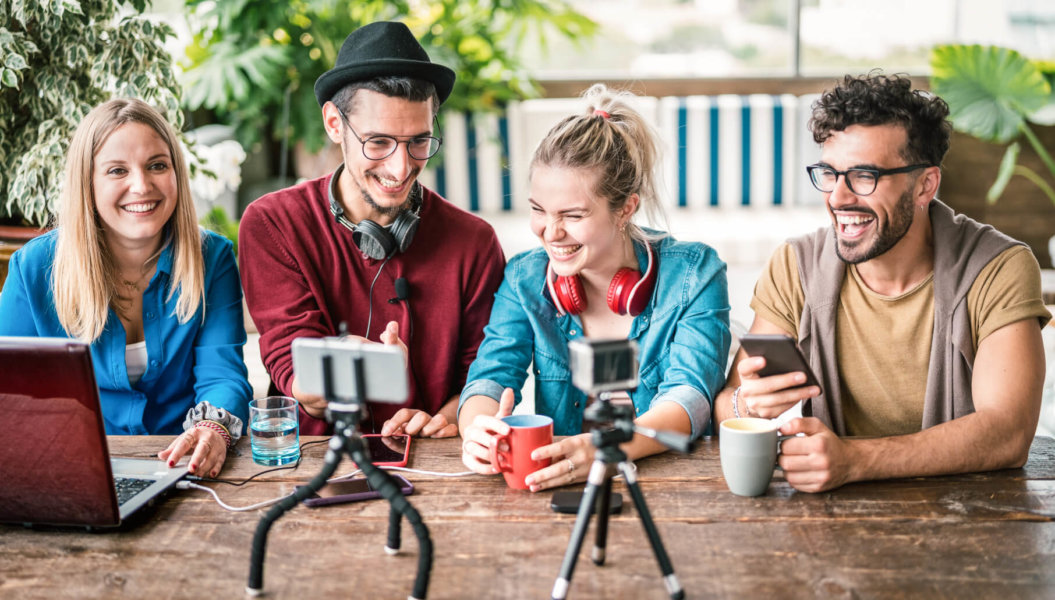 The #1 Guide To Monetizing Your Online Community In 2022
Social Media Activity
Invite users to view social media updates and share their thoughts.
With a push notification inviting them to watch and react to new content on Facebook, Twitter, or Instagram, you can get them involved in a community discussion. Plus, you can ask them to share these public channels with their friends – and that's free marketing!
Sometimes loyal fans can be the best means of acquiring new users – and push notifications can help you get them excited.
3. Support and Encourage Subscribers
When you consistently engage with your target audience, you build closer relationships with them.
Push notifications are a quick, easy way to help connect with your users on a personal level.
Every now and then, it can boost morale to send users a friendly announcement. Make them feel appreciated with messages like…
Holidays and Special Events
Something as simple as sending your app users some holiday well-wishes can make a huge difference.
For example, when celebrating a special time of year, something like "Happy New Year's Eve! We can't wait to see you on the other side." … can go a long way.
This shows users you value them as a part of your community, and also reminds them that you want to keep growing that relationship in the future!
Encouraging Progress
Push messages can help users who are working towards a goal with your service.
For example, if you run a health and fitness app, you can send inspiring notifications to help subscribers stick to – and reach – their goals!
These can include things like:
Motivational quotes.
Encouraging blog post recommendations.
Suggest viewing testimonials…etc.
Your subscribers will appreciate the support, and you benefit from increased retention and app usage.
4. Get the Timing Right
After you perfect the content of your push notifications, you also need to decide when and how often you send them.
Customers should look forward to your notifications because they each serve a distinct purpose – and that means striking the perfect balance between "too many" and "not enough".
You can find the sweet spot for your push notification strategy by evaluating 2 factors – frequency and timing.
Frequency
On average, mobile users receive 46 notifications per day from various apps. So if you want yours to make an impact, it's a good idea to use them sparingly.
You want to send push notifications just often enough to intrigue people and create a sense of excitement – so save them for the most important updates.
This makes them even more appealing to customers when they do pop up – and that means higher engagement rates for your service.
Experts have different opinions on what the perfect number of notifications is, but most agree on 2 rules to keep customers happy:
Keep it to 1 or 2 notifications per day at most (unless there's another specific time-sensitive update they need to know about.)
Stick to about 10 notifications a week. You want to touch base with your customers almost every day, but not quite.
And then, once you figure out your weekly schedule, you can dial it in a little more with the right timing.
Timing
Wait for the right moment, and pick the right time of day.
You want to make sure people are seeing your notifications at a time that lets them jump right into your app and engage as soon as possible.
And the best time for your business depends on your niche, user behavior, and the specific customer demographic you're serving.
For example, if you're running a health and fitness streaming service, it's a good idea to send notifications early in the morning or later in the afternoon – right around the time lots of people are working out.
But if you're running and selling online courses or coaching program, you can sprinkle notifications throughout the day, because it's likely these people are using your service while they're on the go.
It definitely pays to do some research here so you know your audience and their habits.
And when in doubt, remember – less is more!
The Takeaway
Push notifications help you communicate quickly and easily with your audience. But more importantly, they help you turn subscribers into profitable long-term relationships.
Our push notification feature can help you engage customers, while this strategy can help you increase and build long-term brand loyalty.
After all, you always want to go above and beyond to make sure your viewers are getting all they can out of your app.
And sometimes, that's as simple as a well-planned push notification.
If you're new to Uscreen and would like to learn more about building engaging apps for your video service, request a demo today!
It's simple with Uscreen.
Build, launch and manage your membership, all in one place.