Finding new traffic sources for your VOD platform is essential.
The more visitors you get to your platform, the more opportunities you'll have to gain new subscribers or viewers. More traffic sources means more 'eyeballs', which increases your revenue over time.
There are many ways to gain traffic, but most people in the streaming industry stop at YouTube and social media. They are both highly effective ways to gain traffic, but they're overused and heavily saturated by most VOD businesses, making it harder for you to stand out.
We'll still share tactics about YouTube and Social Media in this article because they are important, but remember to also venture into other traffic opportunities to maximize results. It's much better to utilize various traffic sources to increase viewership, especially ones that your competition isn't using ;).
In this article, you'll learn about the following goldmine traffic sources for attracting consumers and how to use them to funnel traffic to your VOD:
Let's dive into each. (Click any of the links above to jump to that section!)
1. Traffic from YouTube
Five billion or more videos are watched daily on YouTube. So, it's no surprise that the social video-sharing platform is the second-largest search engine in the world.
Every video you publish on YouTube gets a web page, so they often get indexed on search engines. You may have seen videos show up on search results before. Here's what that looks like on Bing.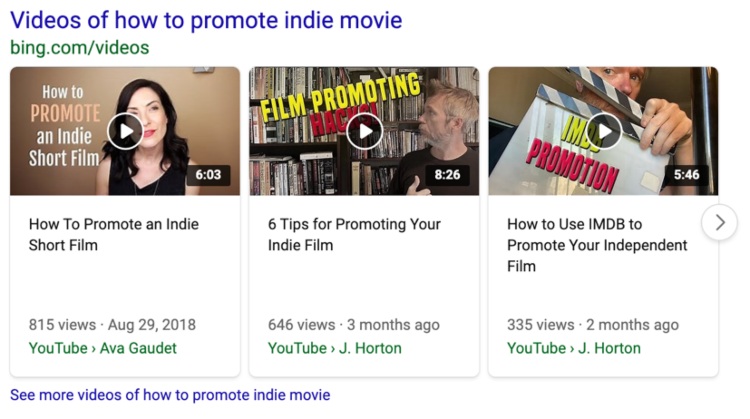 However, always remember that you can't rely on YouTube to get paid. It's much better to strategically send the audience from YouTube to your own membership website – something you control.
How to Get More YouTube Views
YouTube is continuously growing, changing, and evolving. Thankfully, organic reach is still excellent on this website. More video views mean more opportunities to direct users to your VOD platform.
Here are several essential factors that can increase viewership and, subsequently, traffic to your website, including how to use them.
1. The Title
Remember the following things concerning your YouTube video titles.
The title of your videos should grab the attention of users. It shouldn't mislead the audience, but make them want to know more.

It should not exceed 70 characters in length.

Your title needs to include the target keyword – the primary search term people would use to find your content on YouTube.

Place the target term at the beginning of your title, if possible. That typically strengthens your content's relevance to the search query, which will increase the ranking position.

Use more than five words in your title, so that adding your keyword is very natural. YouTube's algorithm doesn't like it when people stuff keywords. For example, "Wildlife Photography Tutorial for Photographing Bird Wildlife" sounds like keyword stuffing, while "Wildlife Photography: How to Photograph Small Birds," does not.
You're competing with thousands of videos on YouTube, so getting the title right is critical.
2. Description and Tags
Your video's description and tags are important factors. Tags refer to several keywords that people may use to find your content. YouTube uses the description and tags to understand the context of your video better. The better the algorithm comprehends your content, the more views you should get from the platform.
Here are some tips on using the description and tags.
Description
For your video description, ensure your keyword is included within the first 25 words.

The description copy should be at least 100 words. Aim for 250 words or more to further improve relevance.

The target keyword should appear at least once if 100 words or less. No more than four times on 250 words copy.
Tag
There's no limit to the number of tags you can use for a YouTube video. However, there's a character maximum, which is 500 per video. Use all 500 characters if it makes sense to do so, don't add irrelevant or duplicate tags.

Use the primary keyword as the first tag to further strengthen relevance.

Add your brand name as the second tag to improve YouTube related video suggestions. The algorithm is more likely to suggest another content from your channel whenever someone watches one of your videos.

Include variations of the target keyword. You can use YouTube auto-suggest feature to get some ideas.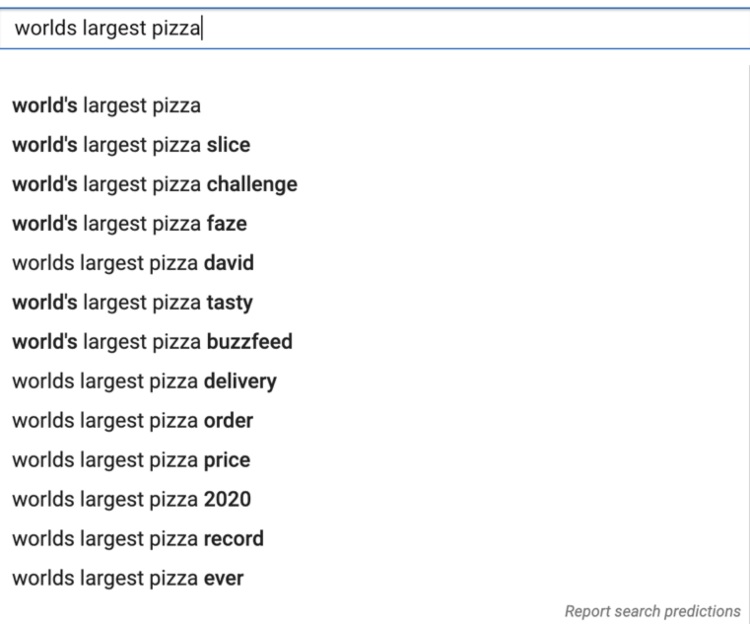 Pro tip: You can also identify your competitor's YouTube tags by using 'View Page Source.' From your browser, right-click on the video page and click on 'View Page Source.' On the page that loads, use the find feature (command + F on Mac or ctrl + F on Windows) to locate 'keywords.'
3. Thumbnail Image
An eye-catching video thumbnail can help you stand out among the many videos that appear as search results and related video suggestions. In turn, you should receive significantly higher click-throughs.
Quality thumbnail images have something attractive that relates to the video's title. It can be text or visual. For instance, placing the word 'free' on a how-to video's thumbnail can increase click-throughs.
Here's the thumbnail image size that works best for YouTube.
The platform recommends a 1280×720 resolution with a min-width of 640 pixels, and should not exceed 2MB (GIF, JPG, or PNG). For best results, use an image that's 1920×1080 pixel (16:9 aspect ratio) since it would increase visual quality without being too big a file.
4. The Pinned Comment
YouTube allows creators to pin comments, which is a useful tool. You can use pinned comments to add more value to your videos or drive traffic to your VOD platforms. Many people can't resist looking at comments, making it the perfect spot to drop essential notes. For example, one could pin something like, 'don't forget to subscribe at X for exclusive videos.'
You can do the following with pinned comments, though not a limited list.
Redirect users to related videos on your VOD platform.

Share a link to the best performing content on your website (a video or blog post works).

Address common questions about your VOD website.
To pin a comment, click the three dots next to the comment and select 'Pin.' Get creative with how you use pinned comments, and the results may surprise you.
5. Teasing Content to Drive Traffic to a Platform You Control
Tease the audience by uploading the best parts of your content on YouTube and adding a link in the description, including pinned comment. The link should lead viewers to the full video on your website.
Giving away the best parts of something may sound a bit counterintuitive, but it works. Think of it as showing a sample of your artwork. Would you show the customer your least favorite piece or the one you're most proud of creating?
Give people a taste, and if it's great, they'll likely want more.
6. Live Video Streaming
YouTube Live is an amazing interactive experience that can draw traffic to your channel. That's because YouTube's algorithm frequently suggests relevant live streaming content to users. You can then send some of that traffic to your VOD platform.
YouTube also displays the number of people currently watching a live stream when it suggests content to users. So, if you can get a few people to show up for your live stream, it becomes much easier to attract a crowd. The principle of social proof will be on your side.
Consider planning the live stream at least a week in advance. That way, you'll have enough time to secure your first few viewers. Maybe make it an event where people can ask you questions and even start conversations. That can keep people engaged for more extended periods.
Furthermore, live streaming some content can make your channel stand out, which helps you cut through the noise. Over 500 hours of video are uploaded by users every minute on YouTube. That's a lot of competing channels.
Now once you have that traffic on flowing to your YouTube channel, here's how to funnel those views to your website. 
How to Create a YouTube Marketing Funnel for Your Membership Business
2. Traffic from Social Media Platforms
Like YouTube, there's great potential in using social media as a traffic source. But, getting people to visit your site from a social network like Facebook is quite complicated. That's because social platforms don't want users to leave their website. They invest millions each year to keep people on their platforms.
But even so, you can still organically attract visitors from social networks with the right tactics. The key is understanding what makes each platform's unique (more on this to come).
Organic reach on social media is down, and as a result, your marketing has to be laser focussed on each platform. Today there are two requirements to meet if you want to drive organic traffic from social media to your site. These are as follows.
Pick a few social platforms that have your target audience.

Elicit emotional responses to encourage action.
Let's take a look at each.
1. Picking Your Platforms
A mistake people make is trying to engage an audience on too many social platforms. Instead, pick one, two, or three networks that serve your target audience and focus. Assess your resources to make sure you can sustainably and effectively market on each network for the long-run.
Marketing is a process, and in most cases, it takes a while to gain traction. That's why you have to keep up the pace and quality.
2. Using an Emotional Response to Encourage Action
People don't go on social media to view ads. So any content that looks like an ad is often ignored. The people on social media platforms are generally more concerned about what they want. That's why it's so hard to grab someone's attention on these networks.
However, it's possible, and the secret is eliciting an emotional response. Think about the things your audience cares about, and find ways to cause an emotional reaction without misleading or manipulating them. Carefully consider the type of emotion you want to elicit.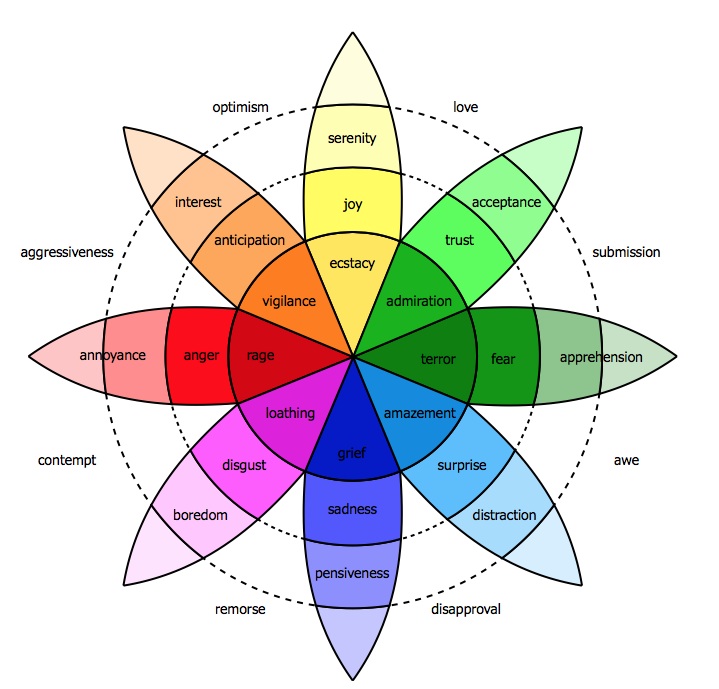 Robert Plutchik's wheel of emotions – He's a renowned Psychologist.
Several studies support the notion that all decision-making involves emotions. That's why eliciting emotional responses on social platforms, where users aren't typically motivated to interact with other sites, is effective.
Here's how you can use Instagram as one of your VOD platform's traffic sources:
3. Traffic from Email Lists
Email is an essential communication channel that many businesses use to build relationships with their customers. It's a personal way of connecting with the audience. And when used thoughtfully, it fosters trust and loyalty, which brings people back to your VOD platform.
The way to use email as a traffic source is to build a list.
While building your email list may take some time, it's worth doing, and never too late to start. The email list is easily among the most crucial source of traffic on the web because it's permission-based. When someone subscribes, the person wants to stay in touch and are permitting you to reach them.
As a result, email is highly effective at keeping an audience – those people that will become customers and amplify your message.
Here are several ways you can start building your email list.
Facebook Ads
You can use Facebook ads to build your email list. You'll need to understand the target audience, have a great landing page, and an email sequence.
Audience
Knowing who the people are that will appreciate your work the most can improve your ad's success rate. If you intricately know your audience, it's easier to target them on Facebook. You can use their interests, potential behavior (e.g., by a specific movie they watched), demographic information, connections, and location.
Landing Page
The landing page is what prospects will see after they click on your ad. The easiest way to build a landing page that converts is to follow the Fogg Behavior Model. It states that three of the following things must converge for behavior to occur.
Motivation – The prospect has to be motivated to take action. For example, someone that's hungry (motivation), will either order in or visit the grocery store.

Ability – This is the prospect's ability to act. For example, someone who doesn't use credit cards can't buy your product if you don't accept other forms of payment.

Prompts – This is your request or call-to-action. Depending on the perceived state of the user, your prompt will vary. For example, 'download now' is often sufficient for a free eBook offer. Similarly, 'Get Started' is an excellent prompt for service offers that require the user to take additional steps.
The formula to remember is, B = MAP or Behavior = motivation + ability + prompts.
Email Sequence
Once the prospect subscribes, it's up to your email sequence to get them hooked. An email sequence refers to a series of emails you send to new subscribers or prospects based on pre-set times.
A simple email sequence can consist of a welcome email, and any free offer promised to the recipient. However, you should take it further and expose the subscriber to your content.
There are two approaches you can use.
First, if you add content frequently (e.g., daily), you can use an automated RSS (Really Simple Syndication) feed to send users content each time there's an update. Then send occasional emails in between to pitch your offer or product. Most tools for email marketing have an automated RSS feature.
Second, if you add new content infrequently, use an automated email series to expose people to content. For example, an email sequence designed to expose new subscribers to content may use the following series.
Email 1 – Welcome message

Email 2, 3, 4, and 5 – Sparks conversation and shares content

Email 6 – Product or service offer pitch
The aforementioned is a simple example but drives the point home. You should maintain at least a two-day gap between emails so as not to overload users or come across as spammy.
YouTube For Gaining Subscribers
If you already have hundreds, thousands, or even millions of YouTube subscribers, that's great. You can bring that audience to your platform with email. That way, you have a strong asset that you own and control.
Here are some ways to use YouTube for email list building.
Give something valuable away for free at the end of each video. You can use one offer for all your videos, but consider having several.

Place a subscription link on your YouTube homepage. For example, it could say something like 'Subscribe Today for Exclusive Videos.'

Use YouTube video cards to link to your website or a free offer. The feature is not available for videos meant for kids.

Ask people to subscribe to your email list at the beginning and end of the video.
Social Media for Gaining Subscribers
Much of the same principles used to generate email subscribers via Facebook ads can be applied to other social platforms. However, people use each network differently. Discover why, and it should inform your approach.
For example, most people use LinkedIn to further their careers, but Facebook is a different animal. Most of us go to Facebook to socialize with family, friends, other people, and for entertainment.
Leveraging Your Website for Email List Building
Here're some things to do with your website to build that email list.
Add a custom CTA (call-to-action) on each of your video and article pages.

Use a popup to display your opt-in form. You can also use a pop-under, which shows up only when a user is about to leave the site.

Integrate the opt-in form with a relevant survey and ask visitors to participate.

Add the value of subscribing to your CTA. For example, instead of 'subscribe,' one could use 'download the exclusive PDF now.'

Create several lead magnets and landing pages. Research by HubSpot revealed that websites see an increase in leads when they create more landing pages.
Free Giveaways to Grow Subscriptions
Hold a contest each month and give something huge away for free. That can be a great way to grow your email list fast – people like free stuff, especially when it's something big, like $500. You can even give away a free one-year subscription to your VOD platform each month to gain subscribers. We've created a full guide on how to come up with YouTube giveaway ideas in order to better leverage your off-platform audiences.
4. Traffic from Search Engines
Google processes over 5.5 billion searches per day. Now, that's tons of searches.
Search engines are the web portal of choice for many of us. We use them daily to find what we want or need. There are two ways to leverage search engines for traffic. These are SEO (search engine optimization) and paid search advertising.
SEO
You've probably heard of SEO. It's perhaps the most critical way to attract organic traffic to a site. With the right SEO strategy, you can increase the online visibility of your VOD platform. That means more traffic from search engines and more opportunities for conversions.
SEO is one of the more complicated traffic sources, so it's always better to get an expert. However, knowing the basics can help you improve your platform's search performance. Consider going over Google's SEO starter guide to grasp the basics.
Paid Search Advertising
With paid search, you're paying search engines for visibility. They allow you to show ads on relevant search pages and charge for every click earned. It's a bidding system where you pay-per-click (PPC).
5. Traffic from other High-Traffic Websites
Websites that receive plenty of traffic can send some of it your way. The trick is participating on those sites in an inspiring or motivating way. That should attract some of the audience to your platform.
Here are two ways to utilize high-traffic websites as traffic sources.
Participate in Audience-specific Forums
Genre-related forums can send some high converting traffic to your website. For example, if your VOD platform offers sci-fi movies, then sci-fi related film fan forums are a goldmine for potential customers.
Forum moderators know when someone's spamming their site, so don't do that. Instead, pick three to five forums, genuinely participate in each, and mention your work or business occasionally.
Here are some tips for engaging forum members
Pick forums that serve your target audience.

Wait at least three months before you begin occasionally and subtly plugging in your products.

Ask forum members for feedback on your website, content, and other appropriate things.

If the forum provides a signature link, use it to send people to your content with a value-added call-to-action.

Use a username that makes sense based on the forum's feel. For example, if everyone on the forum is mostly professionals, then you want to use your name.

Craft a winning profile. Your forum profile is what people see when they click your username. Make sure you have an avatar or headshot and a short bio that connects your VOD platform, including the value it provides.

Share valuable and quality content that can start a conversation.

Pay to advertise on the forum if the option is available.
Use Comments Strategically on Hot Topics
You can use comments to attract visitors from other sites, specifically, websites that have a blog.
You'll first need to identify sites that serve your target audience, and then drop thoughtful or worthwhile comments on specific blog posts. Limit it to one comment per website, and pick topics where you can genuinely lend your expertise. Traffic from a qualified blog is more likely to convert.
6. Traffic from Pay-per-view (PPV) or Cost-per-view (CPV) Ads
CPV is an advertising method where advertisers pay by the number of views or interactions. For example, users must view your CPV video ad for 30 seconds on YouTube before you pay. Facebook charges you after someone sees your video ad for 10 seconds.
Worth noting is that CPV isn't for video ads alone. You can run CPV programs for your website too. However, it may not take all the user's interaction into account, depending on the ad network. Advertisers may simply pay the price for each view.
The way CPV for web pages work is that your website is displayed at opportune moments as users interact on other sites. For instance, the web page may appear as a lightbox popup when someone is surfing another site's page that's related to your product.
CPV advertising is an opportunity for VOD platforms to connect with relevant audiences, increase awareness, and traffic.
How to use CPV
With CPV, you set a maximum bid, and depending on the competition, your cost will vary. However, it'll never exceed the max bid or what you're willing to pay per view. For example, you'll only pay $0.15 per view if that's what you set as a maximum bid.
To start, you'll need an ad network that offers CPV. Google and Facebook are obvious choices, but consider alternatives too, such as Propel Media.
PPV Cost Expectations
The average CPV rate will vary by the ad network. Cost depends on the level of competition and available traffic sources. For instance, you might pay over $0.50 per view if it's a very competitive market with few traffic sources. On the other hand, you may pay as low as $0.04 per view if the number of traffic sources far exceeds the competition.
Now, Keep that Audience!
Once you have incoming traffic, the focus should be on keeping the audience interested and engaged. Unfortunately, that area is where many new video business owners struggle. Many variables can impact audience interest and engagement. However, the main ones are consistency, content quality, and customer experience.
Do the following to address each area.
Maintain a consistent publishing schedule and brand image (e.g., logo, design theme, voice, and others) to keep viewers engaged.

Select the right topics, have good visuals, sound, and relevance to improve content quality.

To give your viewers the best possible customer experience, you need a reliable VOD platform. One that doesn't break and ticks all the boxes on user experience, such as Uscreen.
Wrapping Up
There you have it. That's several traffic sources you can use to attract consumers to your VOD platform. However, you shouldn't stick with one tactic alone. It's often better to use several tactics (free and paid) to form a self-reinforcing marketing flywheel.
That means selecting a bunch of strategies that can work together and get stronger over time with momentum. For example, you can focus on using a combination of SEO and social media. Both strategies can support each other.
Lastly, consistency is critical because, without it, your strategy can fall apart. Remain consistent with marketing, and over time, you should see a change in the power of your tactics, including results.
How to Use Social Media To
Build Your VOD Brand