Community is more important for business owners than ever before.
When you cultivate a community culture around your business, you tap into something deeper than traditional marketing. You create a loyal, profitable fanbase that benefits your business.
If you're a video business owner, creating a community around your content leads to:
Increased sales.

Higher retention.

More engagement.

Better content ideas.

Better products.
In this article, I'm going to show you the 4 ways that having a community can give you these benefits and grow your business faster.
Let's dig in.
1. Communities Make Lead Generation Easier
Your community is the perfect place to find high-quality leads that will grow your business.
For the purposes of this section I'm going to split your community into 2 sub-communities:
Your community: your non-paying fans
Your inner-circle: your paying customers
When you share free high-quality content with your community via social or email, you're providing them with real value. This builds the trust that you can help them achieve their goals.
This trust increases the likelihood they will convert into paying customers. The more people you can add to your community, the more potential leads you have for your inner-circle: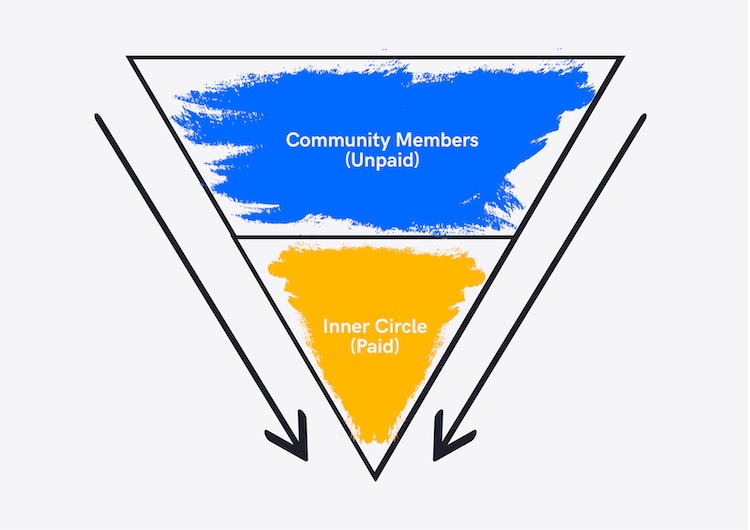 In other words:
Value-Driven Content + Community Growth = Potential Leads.
Value can take many forms:
Free content.

Calendars.

Challenges.

Giveaways.
Practice with Clara, for example, uses their #PracticeWithClara Facebook Group to bring their community together online around their free 30-Day Virtual Yoga Challenge.
For each day of the challenge, they share…
journaling prompts

book recommendations

progress check-ins

invitations to share experiences
Which build the foundation of trust that they can help with their yoga-driven goals: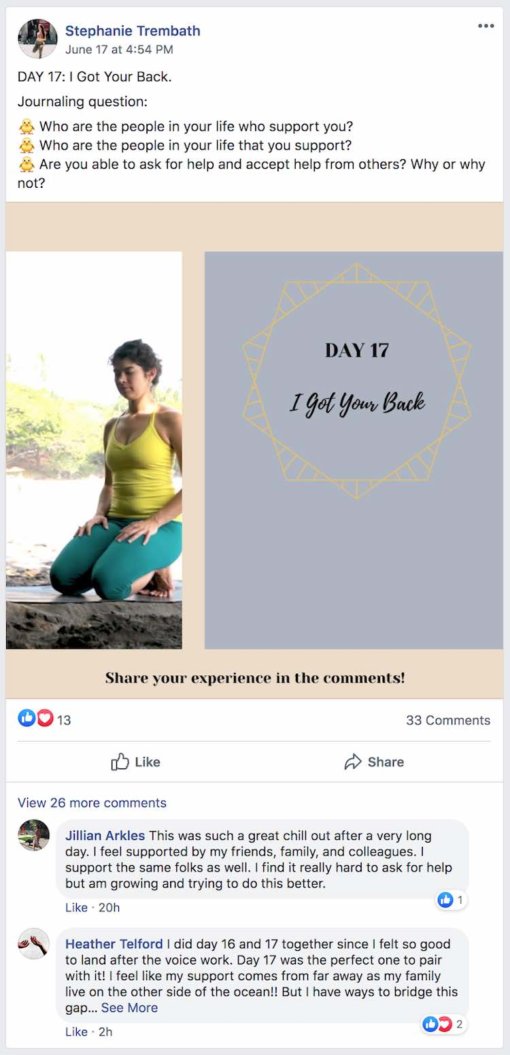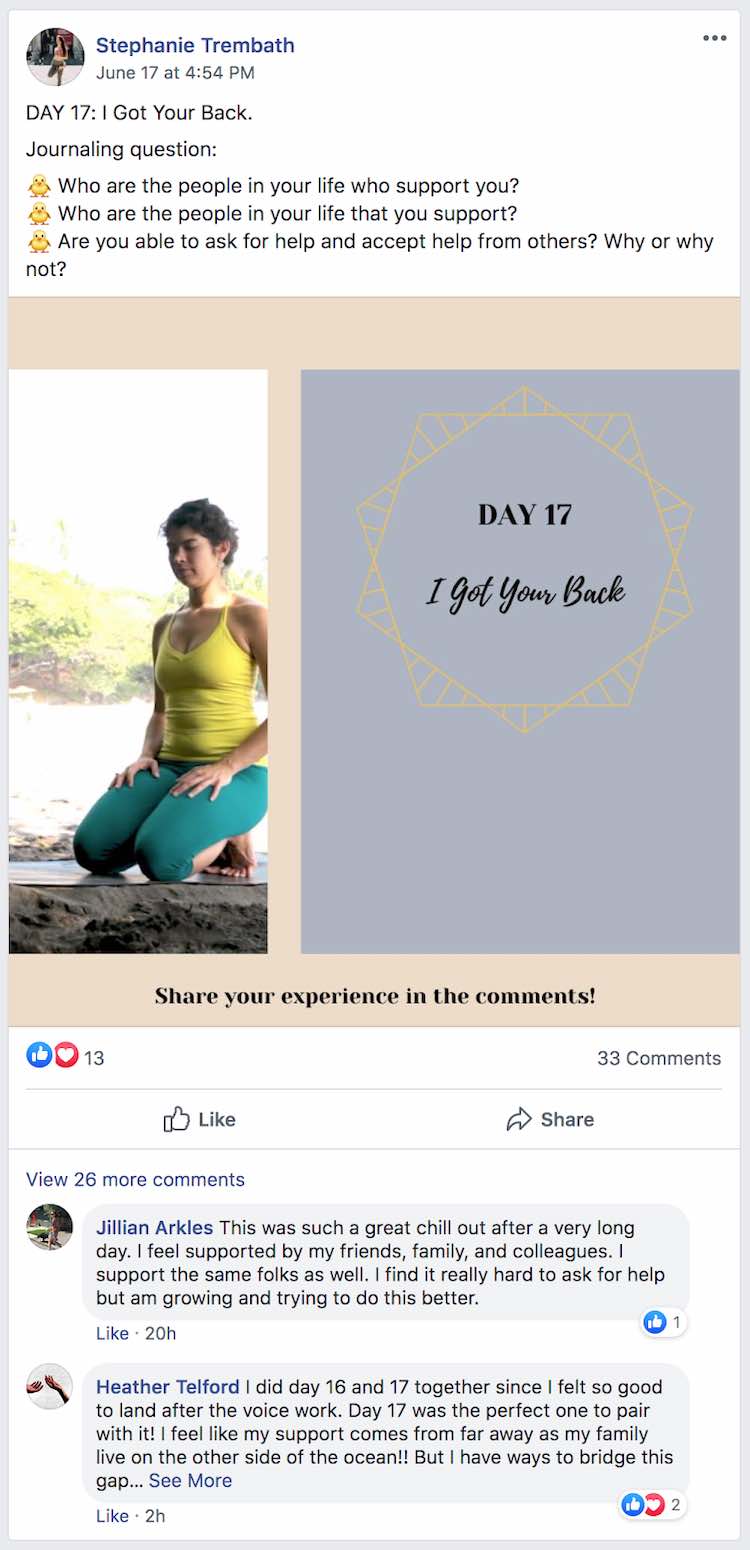 The more value their community members get — through interactions with the brand, and other members — the more likely they are to become paying customers or share their positive experience with others.
Each person has the potential to become a paying customer and also to bring new potential customers into their community.
This value-driven content leads them through a sales funnel toward your premium video on demand service (more on sales funnels in the next section):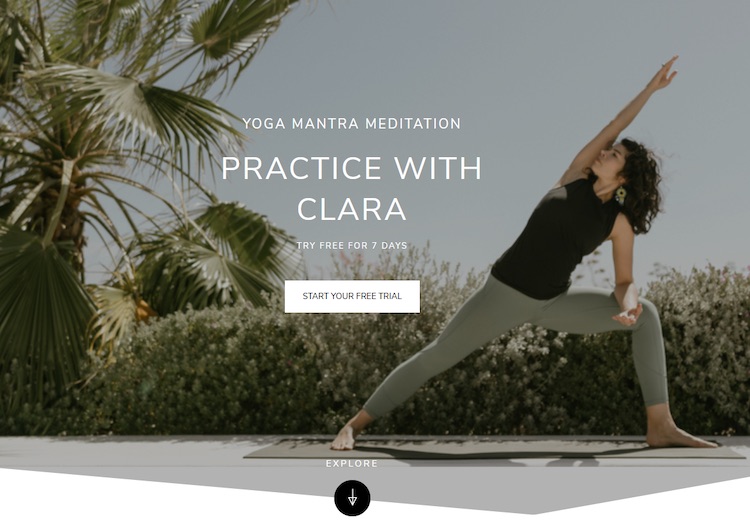 To sum it up:
When you invest in community building, lead generation is easier because it's a natural part of the process.
2. Communities Build a Better Sales Funnel
Having more higher quality leads means an improved, more efficient sales funnel.
Take a look at Yoga With Adriene, for example…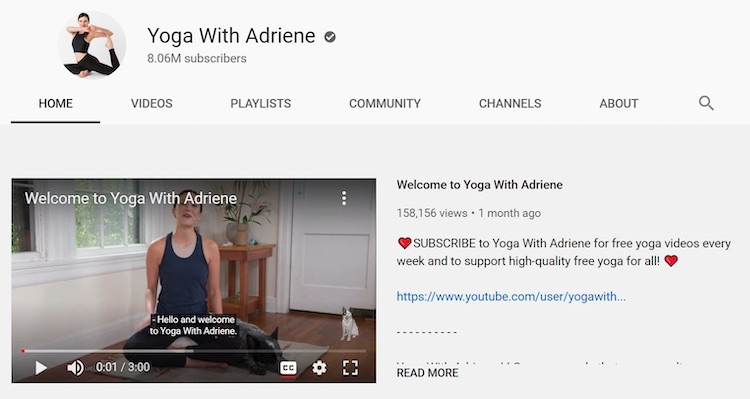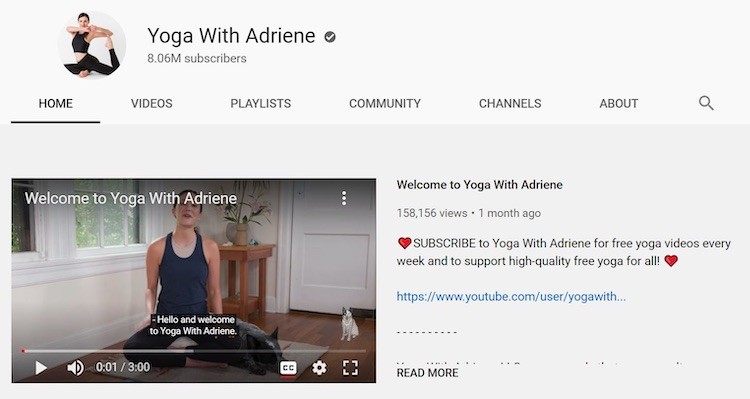 Adriene begins building her community on YouTube — this is where the community growth happens — where she makes people feel like a part of her brand. This pushes the most relevant people in her funnel off in search of more.
For instance, every YouTube video caption says:

That's when they'll find her membership site, where she offers special community tribal perks to those who join her platform.
She's leveraging her free content and the community she's already cultivated on YouTube to offer access to her paid membership platform, FWFG.
This includes special content like:
Exclusive content for members.

Ad-free videos.

Behind the scenes videos.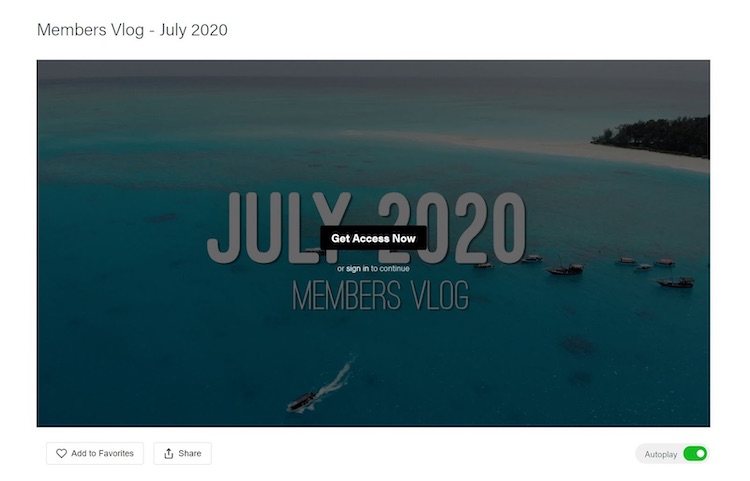 They're joining the membership platform because they feel the connection with Adriene, and see the special perks to becoming a member of her community.
When you provide special benefits, you give your fans and followers the extra incentive to join your inner circle.
3. Communities Grow Customer Retention and Loyalty Organically
When you personally connect with your community, you create a sense of belonging for each member.
Members feel as if they genuinely know you and each other, which fulfills a deep human need for connection.
You and your community share a belief, idea or habit. It might be:
"Bellydancing is a fun way to work out."

"Clean eating makes me feel good."

"Meditation is self-care."
This commonality is key for cultivating a loyal fanbase.
Why?
Because your brand and community empower your customer by confirming their sense of who they are. If your content reinforces their self-identity, they will live and breathe your brand.
Brand loyalty is good for business because it:
Decreases costs per customer.

Increases profits.
Loyal fans mean you'll have to spend less on finding and converting new customers. It's five times cheaper to keep an existing customer than to acquire a new one.
It also nets you more revenue. According to Harvard Business School research, increasing customer retention rates by 5% increases profits by 25% to 95%.
How do you organically build brand loyalty?
Just look at astrology and lifestyle network High Vibe.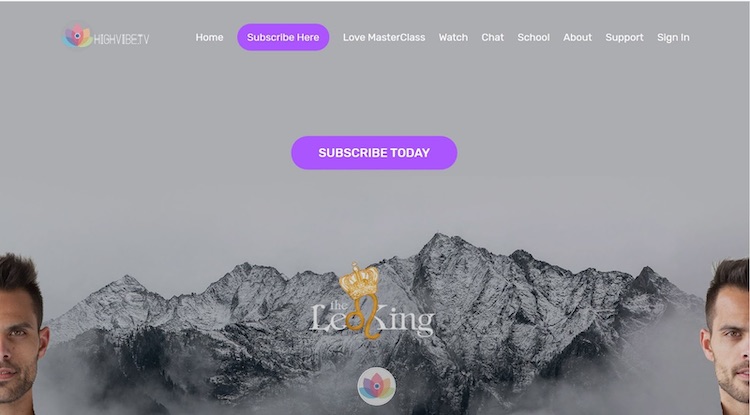 Their video on demand content is built around their founder David, also known as The Leo King. He inspires his community to interact with him and one another in the comments section.
This organic customer loyalty is priceless.
High Vibe's live chat during live streaming also gives followers the opportunity to chat with each other in real-time.
Here's what Uscreen Live Chat looks like:

Bonding in real-time gives a sense of immediacy and connection that creates long-lasting loyalty to your brand and to you as its leader.
4. Communities Help You Crowdsource Content Ideas
You can also use communities to crowdsource content ideas, suggestions and inspiration from your members.
Communities are a natural go-to when it comes to user generated content. It's easy, cost-effective and useful for you to crowdsource content ideas from your audience.
After all:
Who knows better what kind of content your audience wants than your audience itself? Plus, it's useful for customers to ask for the content they'd want to see.
Using your social media and Uscreen online community platform feature, you can source from
Comments

Groups

Posts

Messages

Stories

Live Chat
Hilliard Studio Method taps into their community to create a constant stream of social media content.
For example, their Instagram stories are always full of user-generated content of people taking part in their courses. Then they re-share this content with shoutouts for members: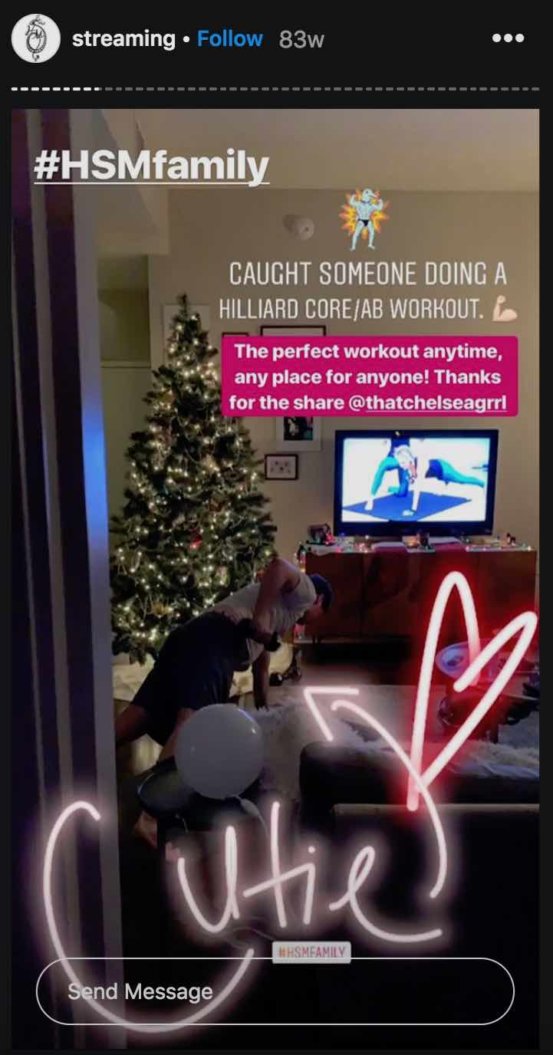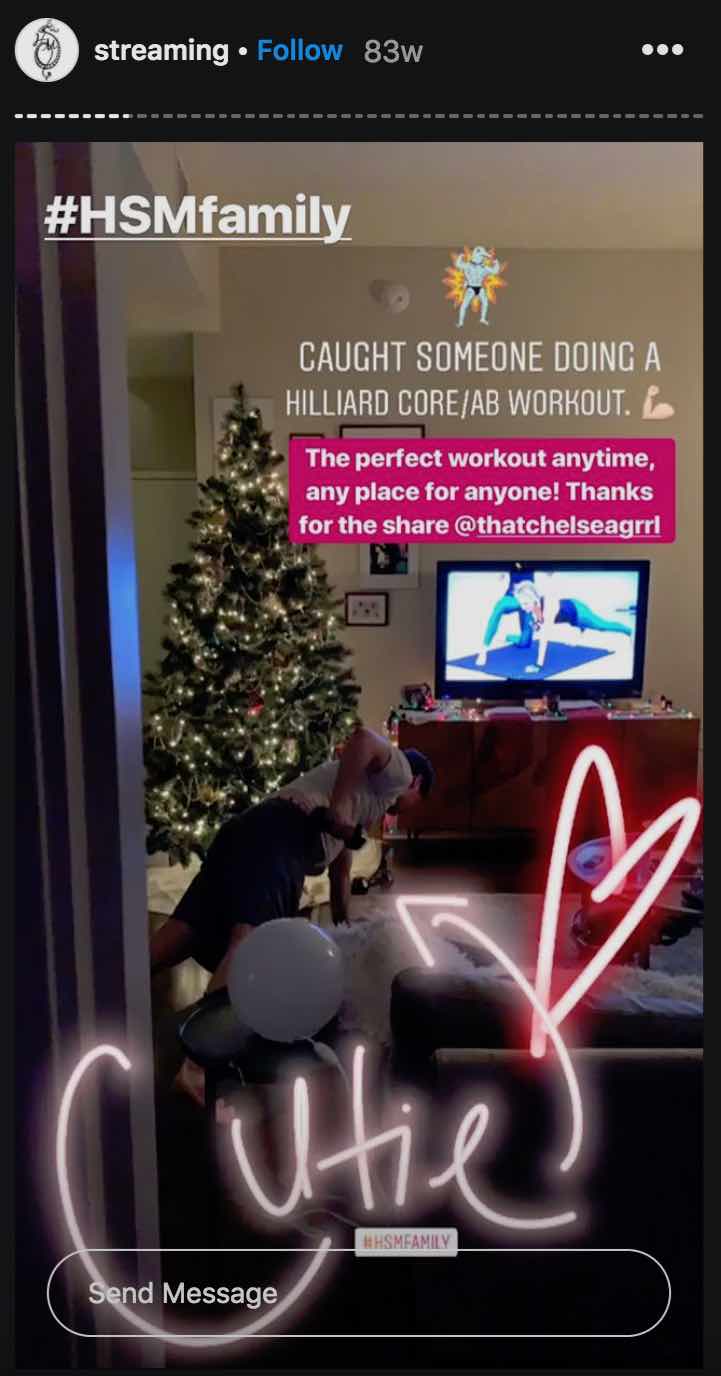 You can encourage members to share their content and experiences with your video content, like Hilliard Studio Method does here: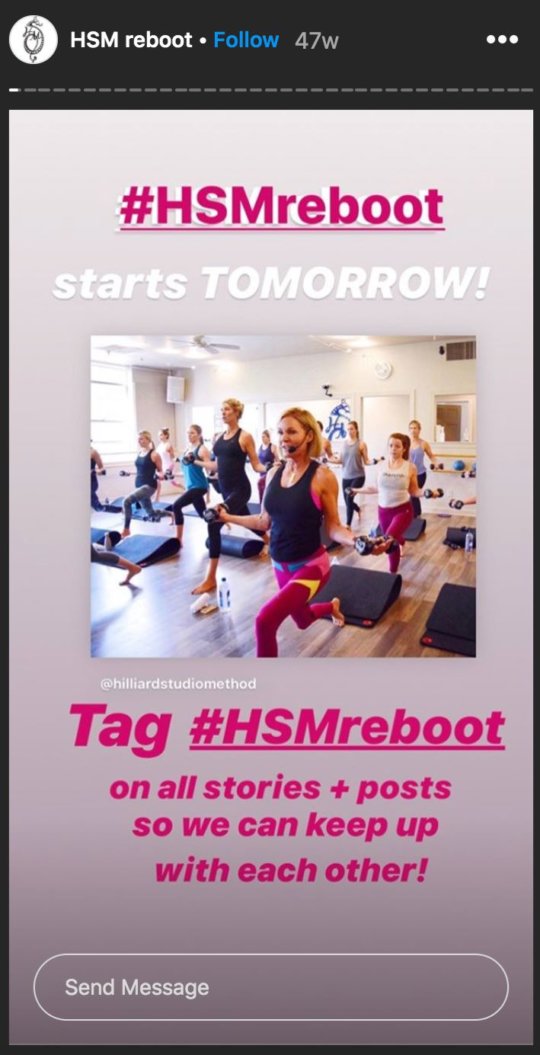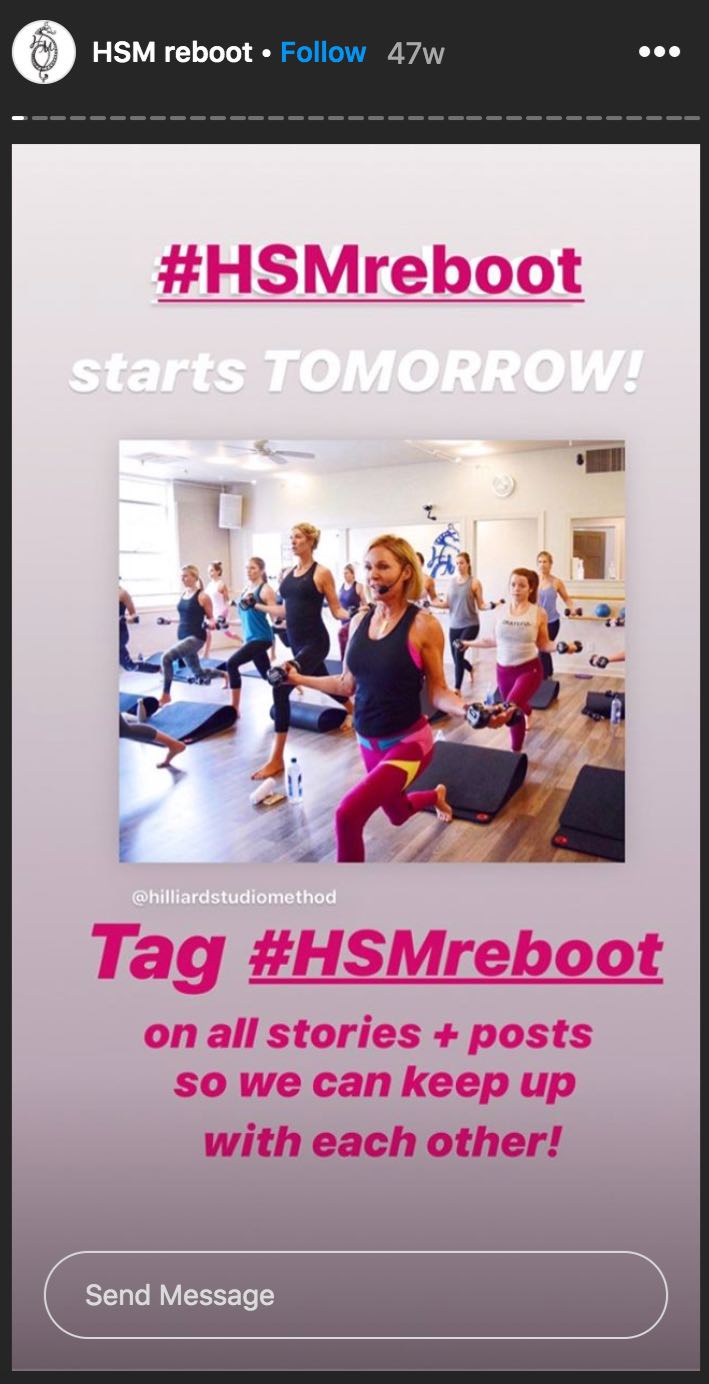 You'll ideally have a few 'champion' customers who are ready to step up and spark conversation. Most likely, you already have this type of customer.
If not, you could offer incentives for this or create some kind of gamification around it.
For instance:
Crowdsourcing content is a win-win: You'll generate content, gather helpful ideas and customers are excited to be recognized by their favorite brands.
Plus, customers' suggestions can help you create a better product. When Hilliard Studio Method's members asked for live streamed workouts, they delivered: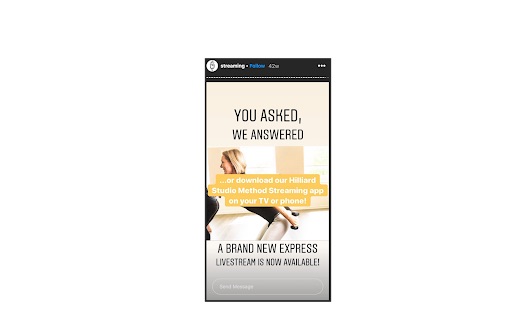 All in all:
When you harvest valuable info from your community, you can create a better experience for them.
Final Thoughts
When you nurture your community, you create an online community that has many benefits for growing your business:
Easier lead generation

An improved sales funnel

Organic loyalty through connection

Content ideas and knowledge
The more value you provide to your community, the more growth opportunities for your business.
Once your community comes alive, it's the gift that keeps on giving.
Tribe Mentality: The Secret Sauce of
Any Successful Membership Website