Think of social media as the butter to your toast.
Sure, you could eat the toast as is, making it undeniably bland and dry, OR you could lather it in butter, enhancing the flavor. Nothing beats fresh toast with loads of melted butter!

That's what social media is all about.
You need to use social media to enhance your video business's existing marketing strategy to drive traffic back to your VOD platform.
For example, when using email marketing to deliver important messages about upcoming events, discounts, or updates about your VOD platform, using social media could then enhance your message to ensure it spreads and is always seen on your feed.

Better still…

Social media is free to get started with and can start sending traffic back to your website pretty quickly, without needing to publish something every hour of the day!
In this blog post, I'll show you how to start driving traffic to your VOD platform in 5 easy steps:
Ready? Let's go…
1. Pick The Right Social Media Platform
The first step is to choose the right social media platform for your marketing strategy. You need to make sure you focus on posting where your potential customers are paying attention, and only there.
If you're a small to medium-sized business, your instinct might be to have profiles on every available social platform because the giants are doing it, so why shouldn't you?

Well, having too many profiles might be counterproductive and a massive waste of time. If you're hyper-targeting an audience, you should be hyper-targeting your profiles too so that you're maximizing reach and engagement.

Your audience might not be on every platform, which means your content won't be viewed. That's why we recommend you pick only 1 or 2 platforms to be on where your ideal audience likes to engage the most.
In this section, I'm going to give you 2 simple strategies you can use to find which platform is right for your business.
Perform A Social Media Competitive Analysis
The first step is to take a look at the foundation you're going to build your social media strategy on before any of the fun starts.
We're going to start by putting a thorough social media competitive analysis at the top of your to-do list. Why?
Because it's an easy way to:
Identify who your competitors are on your chosen social media platforms
Understand your audience's online behavior
Exploit your competitors' weaknesses
Identify quality content
Find gaps in your own social media strategy
All of these insights can help you strategically place yourself ahead of the pack and give you a better understanding of what you could implement in your own strategy.
If you need help conducting a social media competitive analysis, then check out this article.
Get In Your Audience's Head
One of the major advantages of using social media is that you're able to micro-target your audience. But first, you need to understand who they are.
A good place to start is with your current customers. You can't assume that your overall demographics will match your target audience for social media, but it can help you understand who's already buying from you and who's likely to be interested in your social channels.
There are 6 demographics to look at:
Location: where your customers are in the world.
Age: the most common age ranges of your target customer.
Language: the native language your customers speak.
Gender: the gender (if any) that your audience identifies with.
Interests: content people like and engage with from food, businesses and even hobbies.
Behaviors: your customer's digital activities like prior purchases and device usage.
But in order to find this data, you need to do some digging.
That's where analytics tools could be your saving grace. Analytics tools are a way to collect and analyze data so that you're able to get your audience's demographics.

Another way to crack this is by integrating a listening tool into your channels. Listening tools are a way to uncover conversations about your business, industry, or products online.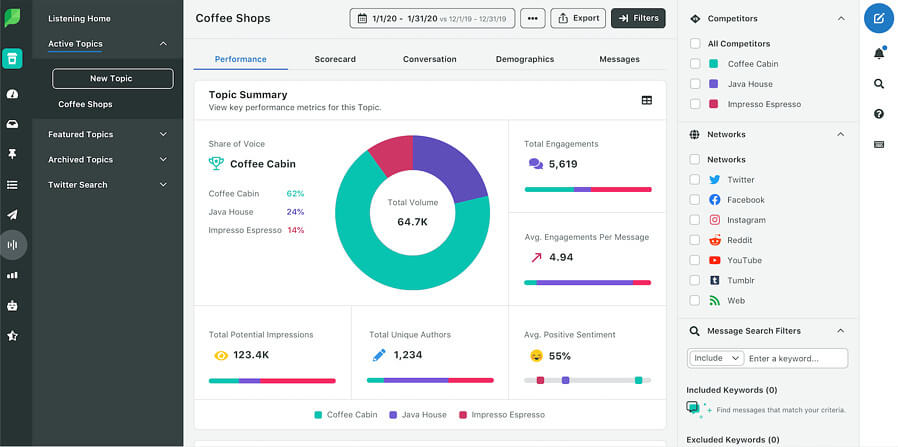 By monitoring relevant keywords and hashtags, you're able to reveal what people are saying about you or your competitors online.
Once you've got that in the bag, you can focus on determining their actions online and the type of content to focus on.
This information can help you pinpoint where your audience hangs out, instead of assuming and using a hit-and-hope strategy! (Which, let's face it, most of us have tried before.)
For example:

If you're hunting the Gen Z crowd, then your gut might be telling you to skip Facebook altogether and dive straight into Instagram and TikTok.
But according to Hootsuite's Global State of Digital Report, nearly a quarter of Facebook users are aged 18 to 24. It's counter-intuitive, but it's true!
If you want to save yourself some valuable time and avoid posting content to a platform that just isn't right for you, then getting knee-deep into a competitor and audience analysis is a necessary step.
And, remember: different platforms can help with different things. You can save yourself an all-or-nothing headache by using different channels for different goals, like to:
Spread a different message.
Connect with various audiences.
Offer value in different mediums.
Reach a larger target audience.
Facebook could be the key to generating leads, whilst TikTok could be used to engage on a personal level.
By now you should have a better idea of where to spend your time on social media and who you're trying to connect with. This will form the backbone of your strategy!

In the next section, we're going to look at how to set up (or optimize) your profiles.

(Also If you'd like the full rundown of what your social media strategy should look like, then check out this article.)
2. Set-Up (Or Optimize) Your Social Media Profiles
Your social profiles are on the same level as your VOD platform. It's a homepage that stores content and is where potential customers can connect and interact with your brand.
Think about your own experience on social media. What's the first thing your eyes are drawn to and what is your initial impression when you're browsing a business page?

Did you notice that it took only a glance and a few scrolls to form your own impression and conclude that either you loved the brand or it isn't even worth giving a second look?
Well, your potential customers are in exactly the same boat. This 'homepage' is possibly the first encounter that someone is going to have with your brand, and you will want that first impression to make the visitor interested to know more about you.
Your visitors will look at the following:
Display name (or handle): the name of your business that potential customers will use to search for you.
Profile picture and cover image: the face of your brand that's easily recognizable.
Bio: a short description that explains who your business is and what it's about.
Links: external links that redirect them to more resources or your VOD platform.
Quality of the content: content that resonates with your audience and has clear messaging.
Each platform has its own set of rules to follow, from character count for the description, to the size of the profile picture, which is why you need to focus on optimizing each profile to ensure the same branding and messaging is being consistently shared throughout.
Make sure your profile clearly states what your business is about and what actionable steps they can take if they want to learn more. Potential customers want to come to stay and immediately know what the business sells or stands for.
Here's a great example of a social media bio from Uscreen client, Josh Kramer:

An effective profile has some if not all these elements:
A clear statement about who or what your brand is.
A strong call to action (including a link to your VOD service).
Clear profile picture.
When you're creating a profile across various platforms, the best option is to keep your profile picture consistent throughout. You want your audience to immediately recognize your brand.

If you've already been in the game for a while, then it's the perfect time to analyze what you have set up.
Are there ways to improve what you already have online? Is the profile picture you uploaded two years ago still relevant? Do your links work and is your bio up to date with your current messaging?
Tip: As much as you're marketing your business through social media, you need to be linking your social profiles on your VOD platform. Why? Because it creates awareness of your online presence and potential customers are always eager to visit your profiles and connect even further.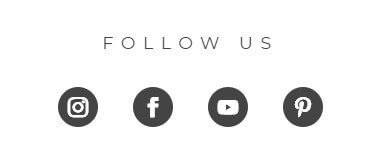 3. Create Valuable Content
Now that you know who is following you and why you want to reach them, you're ready for the important third 'W': what the heck do I tell them.
And that's where content makes a dazzling appearance. Curating valuable content that's relevant to your streaming business, yet compelling enough is like cooking pasta that's al dente.
Tricky, but not impossible. This is why one of my favorite strategies is the AEIOU list:
Ask a question
Ask a calculated question that will pique their interest, get them thinking, and mostly, talking.
'What are your thoughts?', 'What do you find most effective?', or 'Share your tips' are just a few winning questions you can ask to spark interaction. People want to feel like their opinion matters and they also love hearing from other thinkers.
Not only does this spark a conversation among your audience, creating engagement, but this is also a time to get on the same level as your customers and chime in on the discussion or understand how your content is perceived. Two birds, one stone concept.
Encourage expression

Look for ways you can encourage your audience to express themselves on your feeds (or on their own feeds, and tag you!). The better the reaction, the better the emotional connection.

There are tons of ways to get your audience to express themselves, and one of the easiest ways to get them participating is in a type of series.
Let's say you're in the beauty industry and every week you use a different color to create a look. You could ask your followers to join in and recreate their own looks, using a unique hashtag and tag your page.
Filters, emojis, stickers, stories, hashtags, and the share button are all easily accessible ways people interact with brands and express their love (or hate). Encourage your users to create content featuring your brand.
Incentivize
Interactive content like competitions might just become your new BFF. But how does that relate to incentives?

Well, people like to play games, compete, but most of all, win. Especially on social media.
Nothing satisfies a competitive hunger like an unexpected 'enter now' post. Valuable prizes deliver the biggest punch, but you may be surprised how even small rewards prove to be just as effective.
Make offers
Let's divert back to the old-fashioned way of getting your audience hyped up: offers.
Unbelievable offers that are just too good to resist are a sure-fire way to lure potential customers. You can use:
Instant coupons.
Discounted promotions.
Gift cards.
Free subscription for a limited time.
Free access promotion for signups.
Better still, if you're a Uscreen customer, all of these tools are available in your Marketing Tools Dashboard: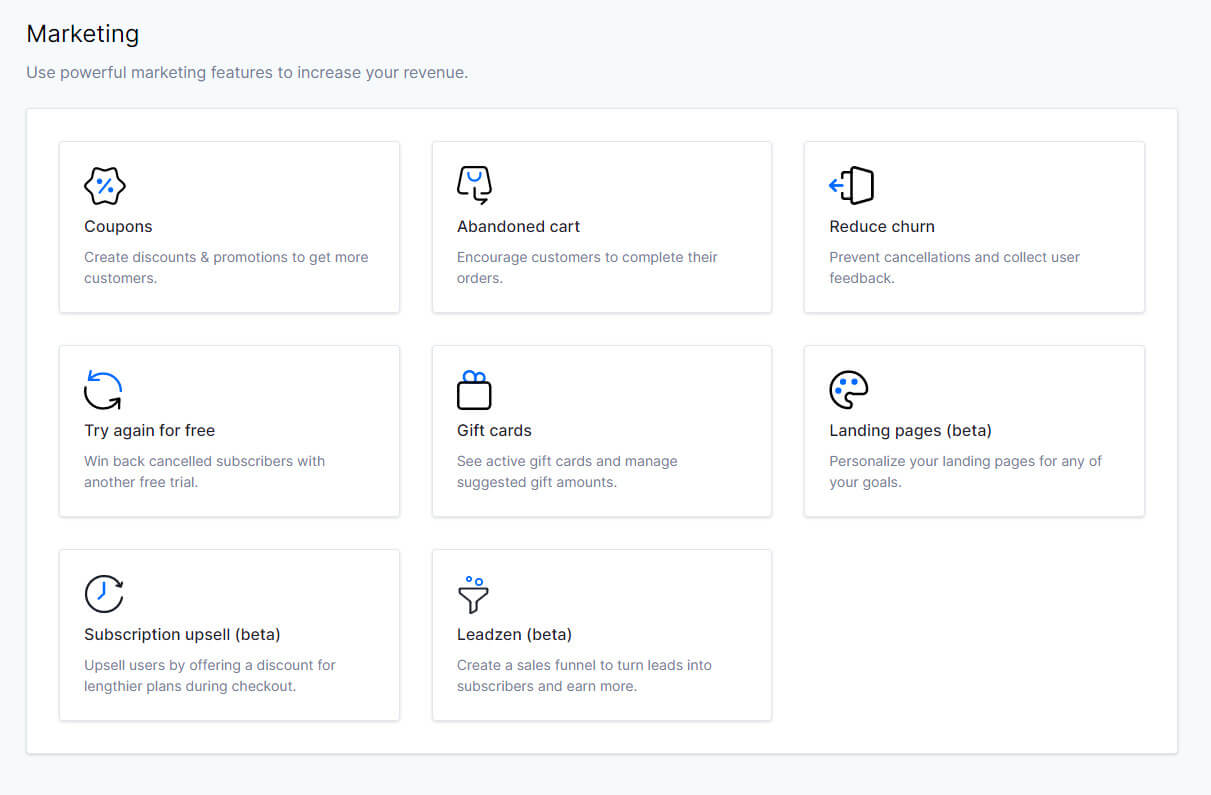 If you want to learn more about this, you can check out this page where we break down the video marketing tools Uscreen offers.
Deliver utility
I can't stress this enough: valuable content is your ticket to social media success!
But why would anyone visit your social channel? It's the same reason why a customer would sign up for your premium VOD service. People come to your social pages to be entertained, educated, and informed.
And to achieve that, you need to create content into bite-sized value that might come in the forms of:
Downloadable guides.
Infographics or tips.
Helpful email sequences.
Live streams.
Blog posts.
Short videos.
If you're strapped for time and resources, the good news is that your premium VOD platform has all the content you already need for social media tucked away in a library. Check out our guide on how you can repurpose your existing paid content for social media.
Tip: Sharing great content is essential, but it's equally important to have a plan in place for when you'll share content to get the maximum impact. This is where a content calendar and scheduling tool will be invaluable.
4. Write Captivating Captions
The final piece of your content strategy: captions!
Writing a caption is about more than just adding senseless words so that your post isn't empty. It's often the hook that will get you a reaction or a user to take action.
Having a winning caption that's both captivating and informative often leads to increased website traffic or more free-trial signups. Not only that, but it's an opportunity to further explain yourself or the post you just made.
Let's say you have a one minute video you want to share that's about a yoga position, but the video offers no real insight into why that yoga position is important or why someone should practice it.
The caption is your chance to explain all that and more. You can explain all the benefits of the position and how they can get in touch with you or sign up to your service to learn other yoga positions.
But as with anything, a good caption takes time and often a staredown with a blank screen. Which let's be honest, a busy video business owner like yourself just doesn't have time for.
This is where the AIDA formula comes in, an easy step-by-step method to spread the message and get your desired outcome.
Attention
This is the bait you want to dangle to get your reader's attention. You want to write something that is compelling, enticing, or even absurd (yet factual). This is the first sentence they will see that will get them to read further.
Interest
Attracting attention is one thing. Holding your users' attention is another. In order for your message to succeed in keeping your prospects engaged, you must give them a reason to stay.
Desire
The desire stage is where you show your user exactly how your offerings can solve their problems. Explain the features of your product or service and all the related benefits. Make them want it.
Action
Once you've succeeded in creating desire, the next step is to persuade users that they should take immediate action. Where can they go next or how do they get in touch with you?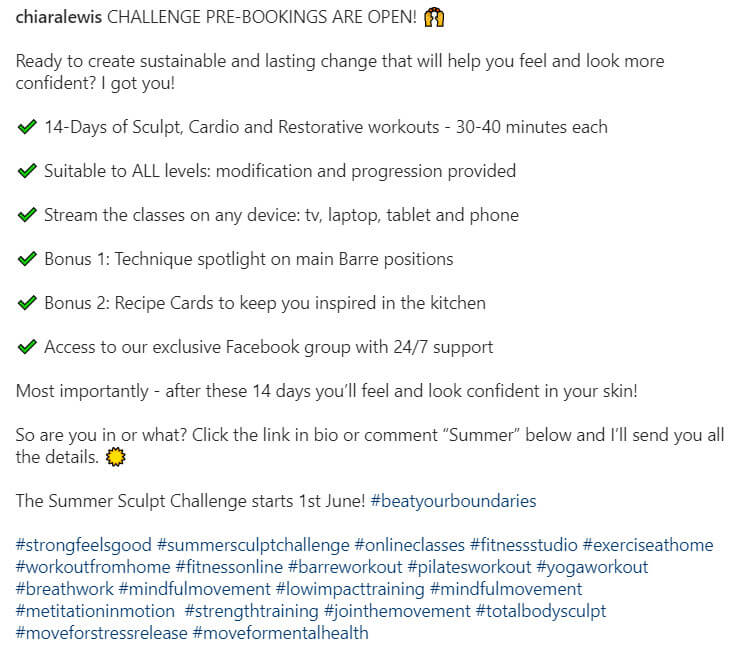 Tip: Using hashtags on certain platforms like Instagram is one of the easiest ways to increase brand awareness and land your post on the explore page for millions of eyes to see. Be careful not to use too many hashtags or overly popular ones because it can actually become harder for unique viewers to see your post. Stick to using relevant and specific hashtags.
5. Keep Your Audience Engaged
The next step to producing engaging content is engaging with your audience.
Some may think of conversation as an art, but in some ways, it's really more of a sport: kicking attention and questions back and forth.
For online brands, it's not just about taking, you also need to give to your community too; you can do this by practicing both reactive and proactive engagement.
When you're reactive, you're being purely brand-forward and answering direct messages or responding to comments.
When you're proactive, you're the one sparking conversation with people who may be talking about you, but haven't necessarily reached out directly. Maybe they've mentioned you but misspelled your brand name, or used an uncanny nickname. Either way, it's an opportunity to reach out and say hey.
You can engage by:
Sharing content to your stories and tagging others.
Sharing feedback from your customers.
Do a Q&A.
Go live and actively make an effort to ask questions and respond.
Respond timeously to comments and tag the person you're having a conversation with.
Community shoutouts.
Comment on your customers' content.

But what's the whole point of being the conversation starter?

The more interactive you are with your community, the more awareness you're creating making influencers, industry experts, or even bloggers want to reach out and collaborate with you.
And the best part? You're amplifying your chances of:
Someone visiting your profile and becoming part of your fanbase.
A visitor heading to your website and signing up for a free trial.
Increased organic website traffic.
More organic engagement on your content.
Wrapping This Up
Using social media could be very helpful to your video business. Not only will it enhance your other marketing efforts, but it's a way for you to connect with a larger targeted audience.
Getting your profiles right and in the groove of regularly posting will take some trial and error and a lot of time.
Focus on being consistent and engaging with your community if you want to start seeing real results.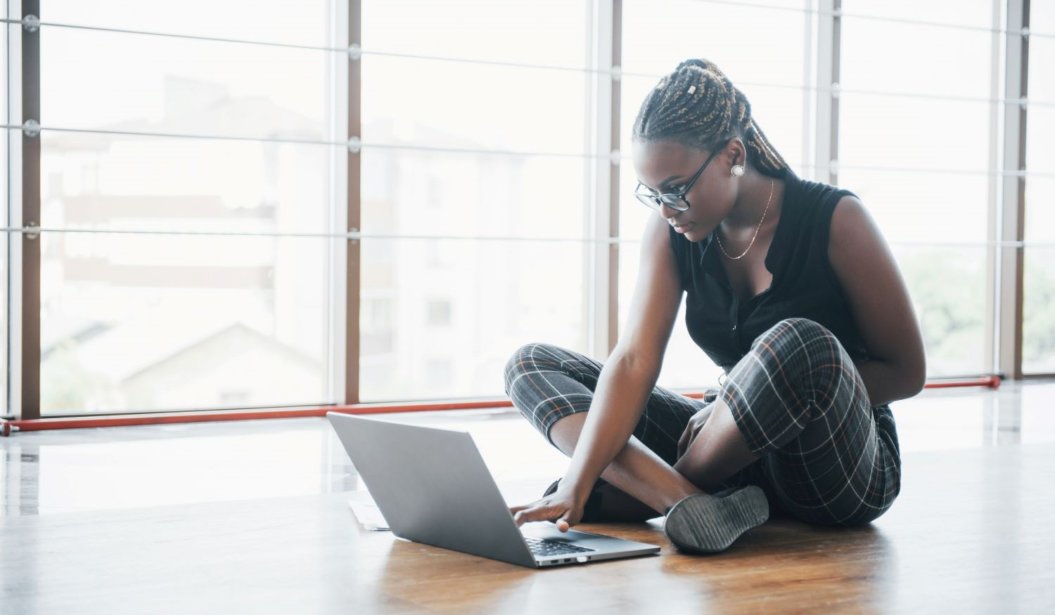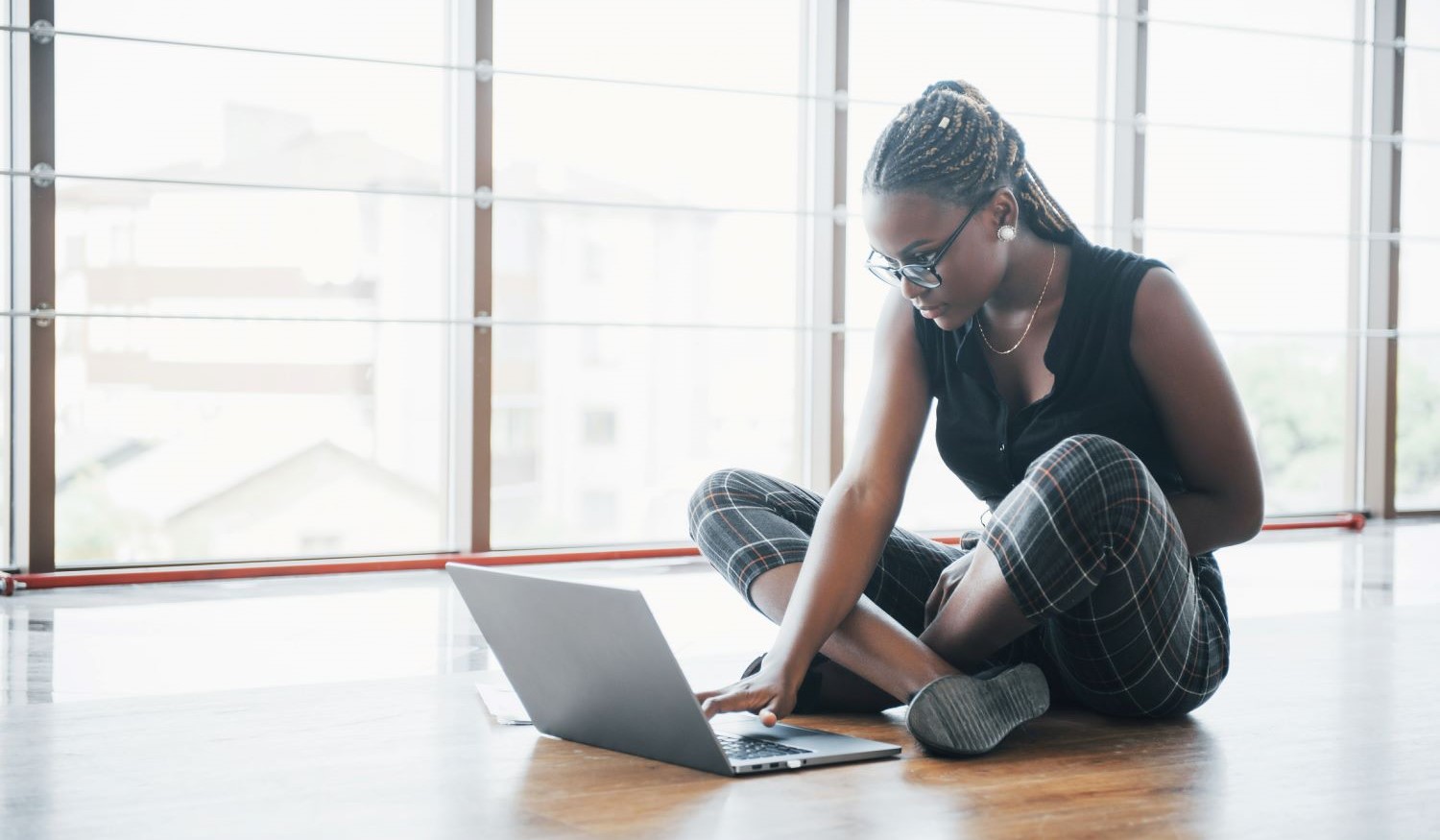 5 Creative Ways To Use Coupons To Grow Your Video Business