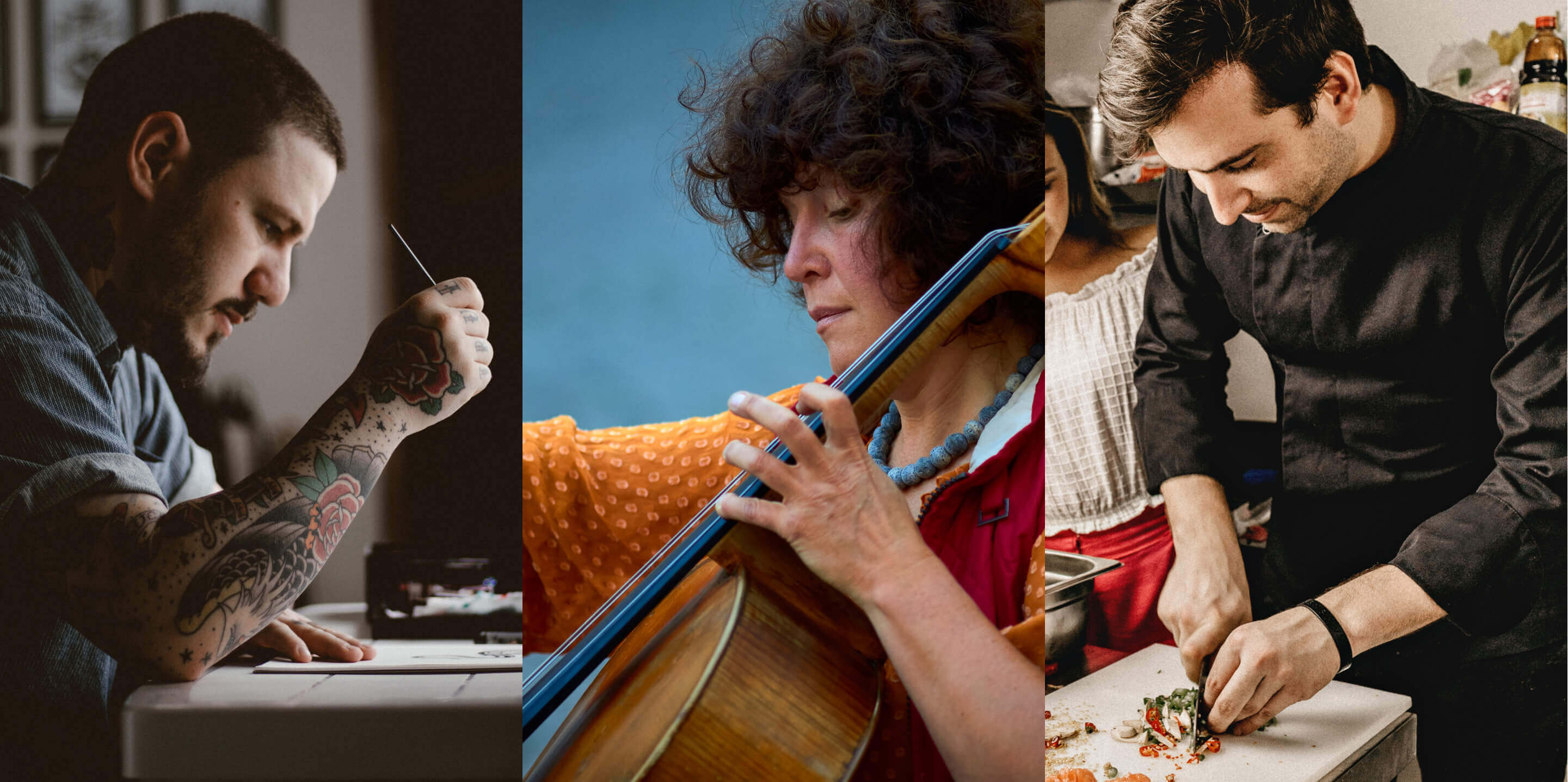 We help video creators launch and grow successful memberships
Uscreen is an all-in-one platform to create paid memberships so creators can achieve their goals and build their unique communities.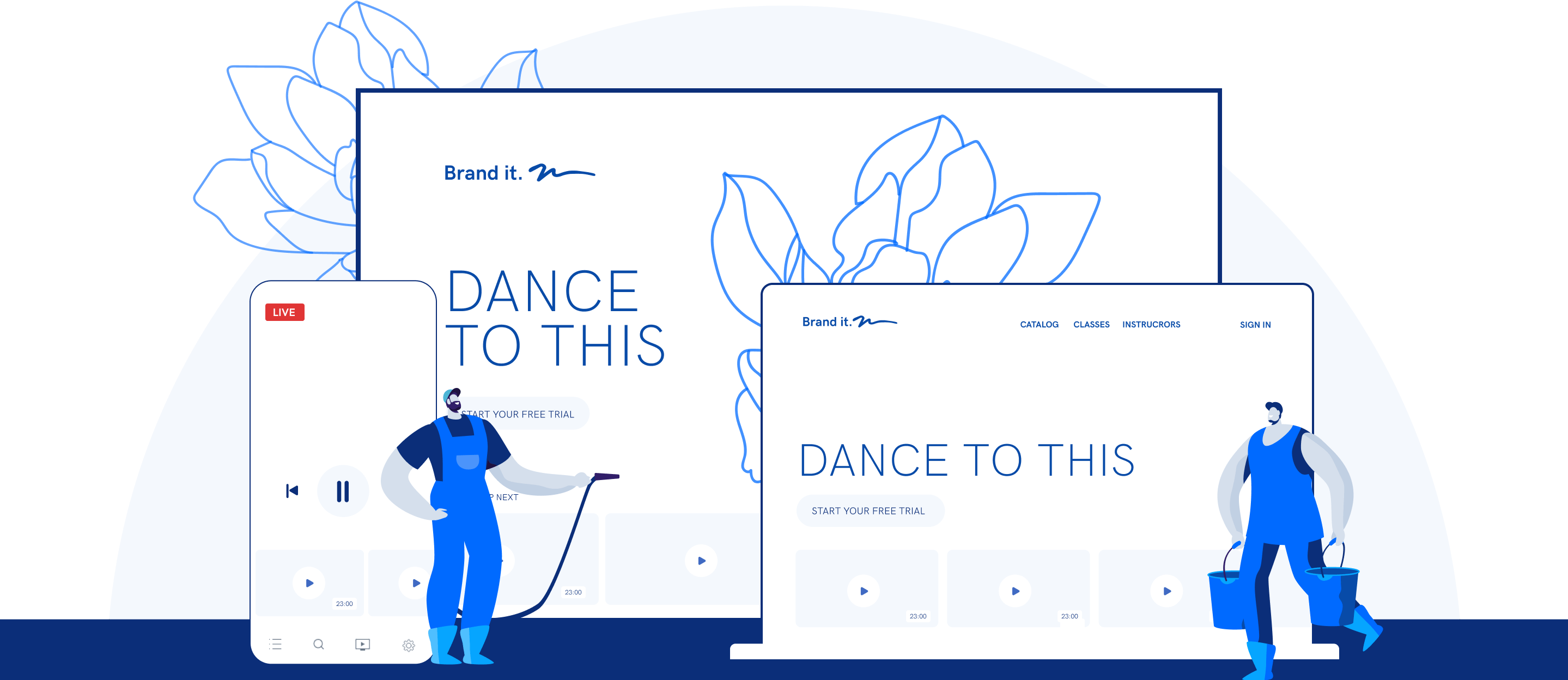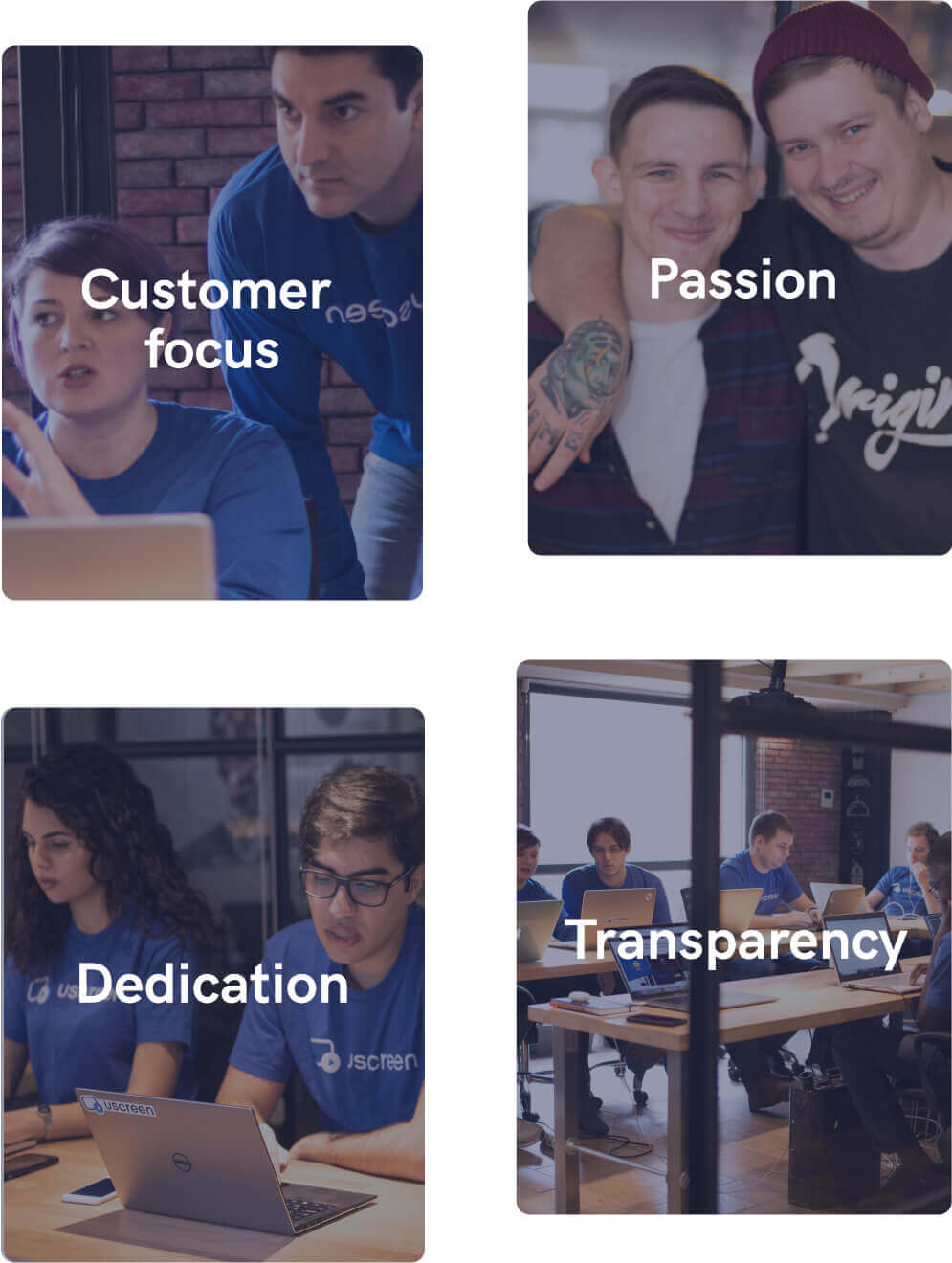 And these are our principles
Ever since our humble beginnings, we made sure to put our customers at the center of everything we do. We are humans helping other humans succeed and we believe transparency is the key to forging lasting relationships, as we continue to grow.
The direction of our product development is determined by what our clients tell us they need to run a successful video businesses, paired with data that illuminates the path. We keep every decision transparent and value feedback from our community above anything else.
This is who we are
A remote-first team with the HQ in Washington, D.C., and over 130 professionals located all around the world, with some of the funniest internal Slack channels you could imagine.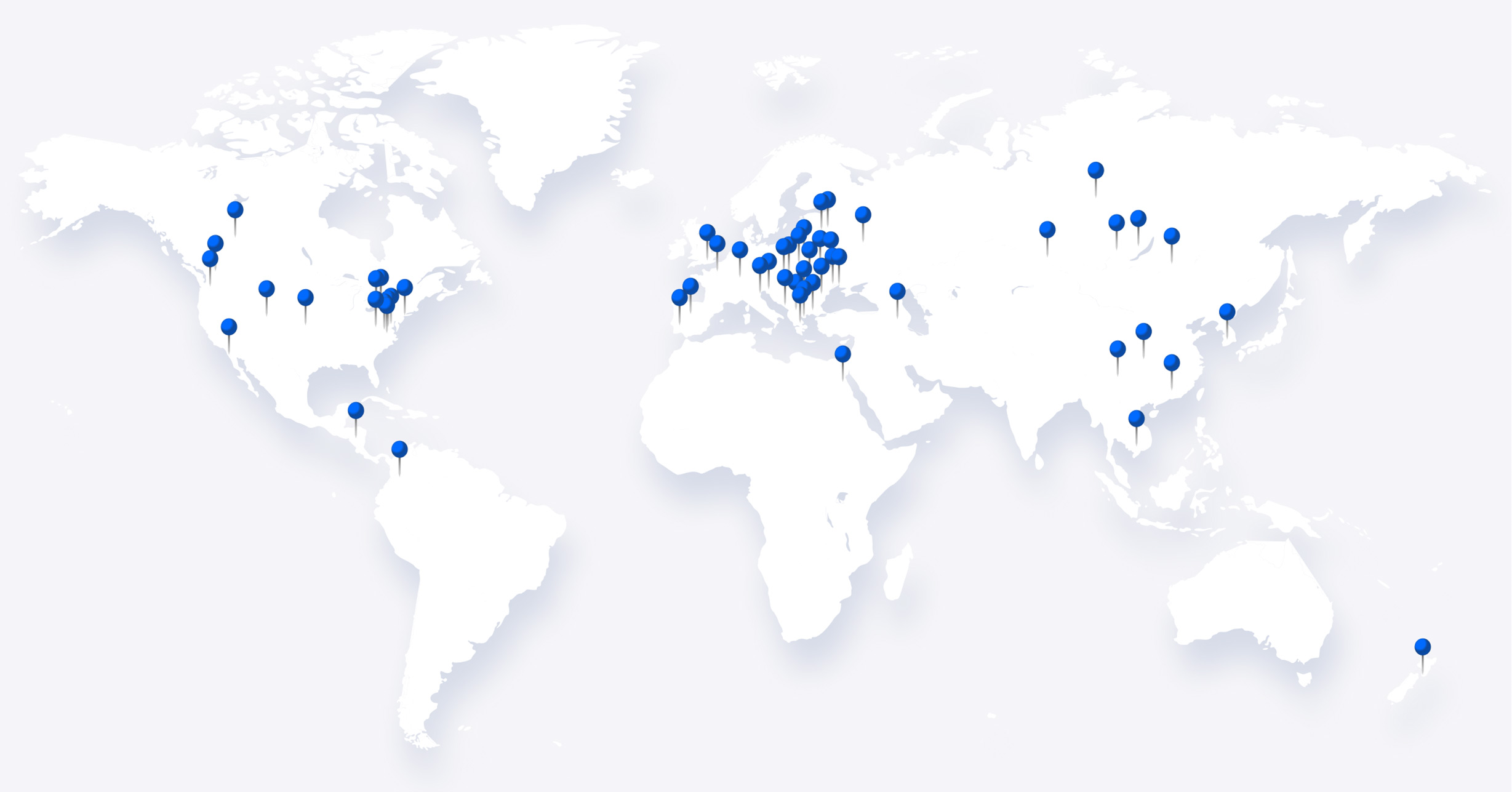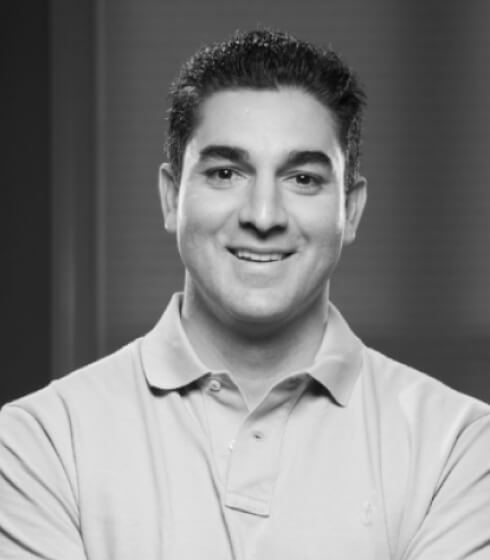 PJ Taei
Founder & CEO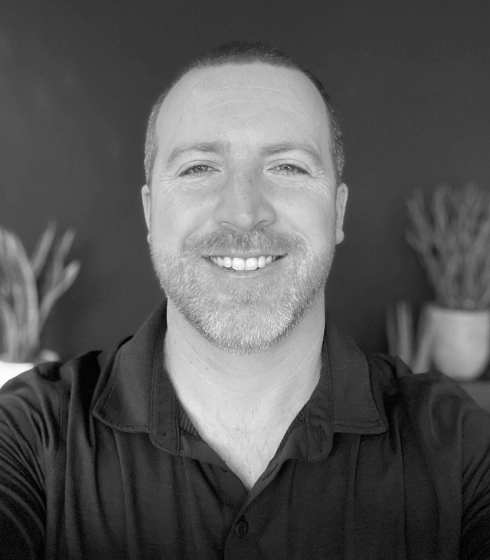 Matt Estes
Chief Revenue Officer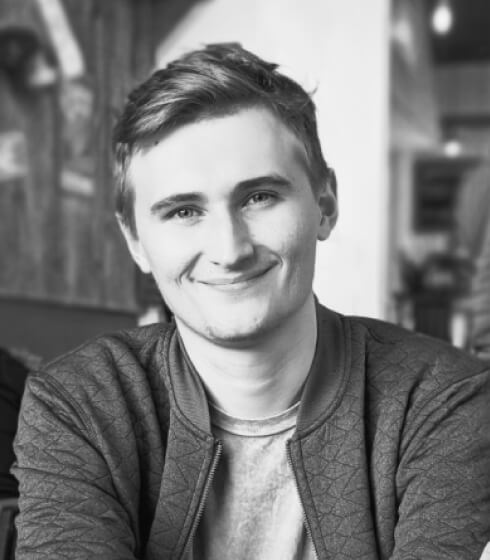 Nikita Savrov
Chief Technology Officer
Srey Sankar
Chief Marketing Officer
Zabrina Hossain
VP of Product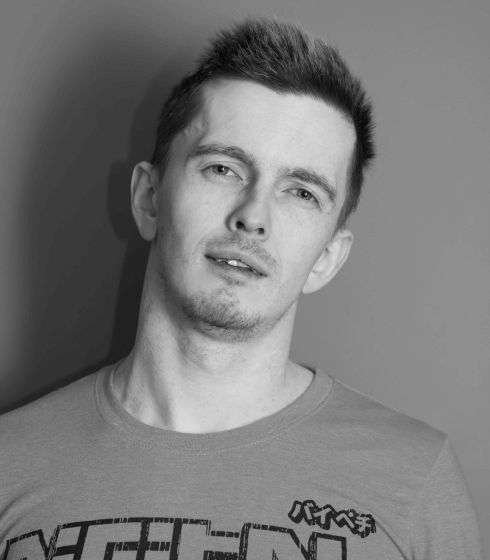 Dima Bondarenko
Director of Engineering
Jaimie Chapman
Sr. Director of Marketing
Joe Horowitz
VP of Growth and Analytics
Company Health
Uscreen is a self-reliant, privately held company, profitable since the very first year. We chose a direction not many dare to take: we never accepted any external funding and we remain completely independent. By doing this, we guarantee every decision we make is in the best interest of our customers.
We continue to grow 100% year over year, with regular new feature releases as we continue to improve our platform.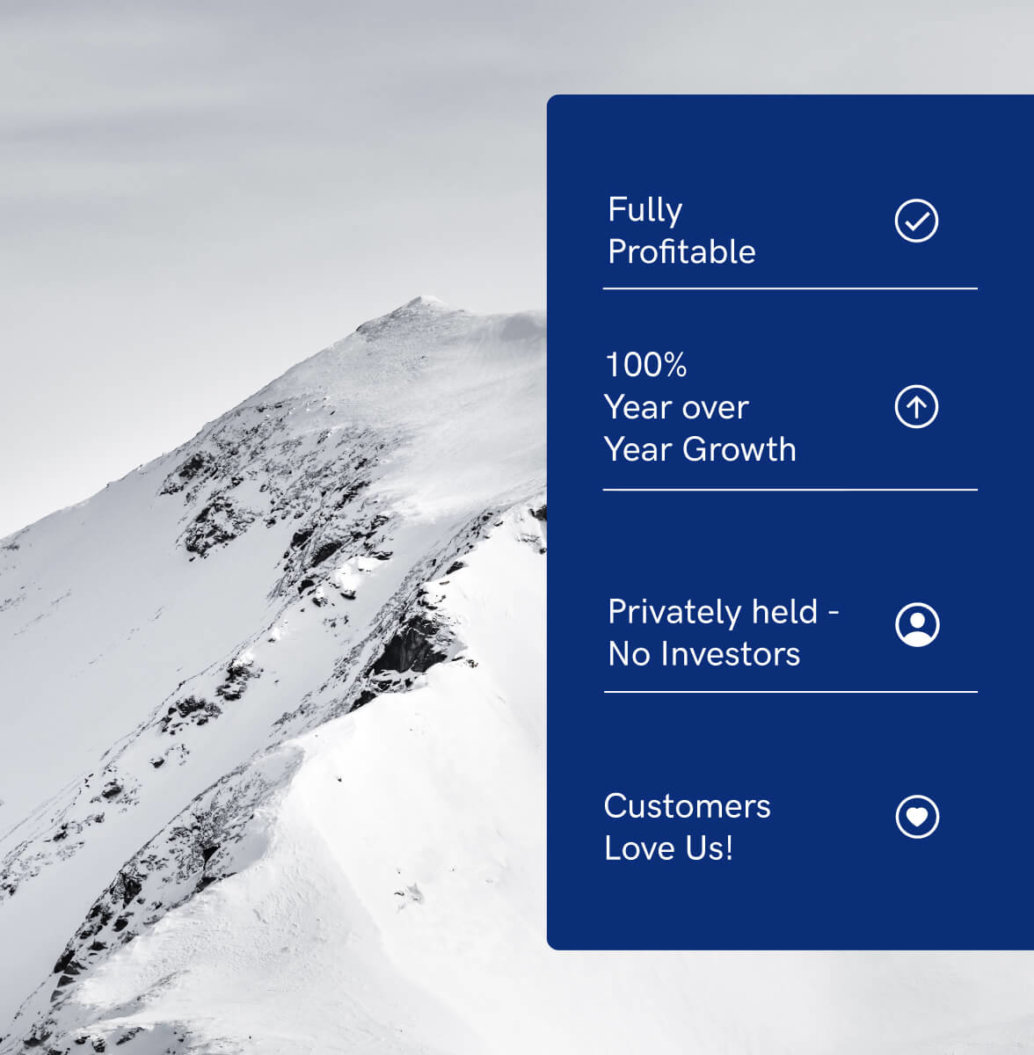 We choose the best
We believe that our product is just as strong as our team. Uscreen is a location-independent company, and we hire people based on their qualifications and drive. If you believe you've got what it takes, check out our current open positions.