We're in the boom of live streaming.
It's never been easier to create a feed, stream content you love, and get paid for it. And, thousands of streamers are flocking to platforms like Twitch to do just that.
But…
After every boom comes an inevitable bust.
We're already seeing "making it" on these platforms become near impossible. Worse still, the growing presence of advertisers clearly signals:
Advertisers will begin to influence content creation

Payment structures will change (and likely not in your favor)

Incomes will become less stable
History has a habit of repeating itself, and this is exactly what happened on YouTube.
So, what's a live streamer to do?
Well, it's time to get ahead of the curve and build your own live streaming website.
Read on to find out why…
If your business has been affected by COVID-19, you're not alone. We have a helpful and free guide that has saved 1000+ businesses since the outbreak. No email required.
Why You Need To Create A Live Streaming Website In 2020
Live streamers are realizing creating their own live streaming website is the only way to:
Survive the coming industry bust

Secure the long-term future of their business
This is a standalone platform that you own. One where you can stream content, connect with viewers, and build an engaged community around your topic.
Having your own platform allows you to:
Keep creative freedom

Receive 100% of the profits

Control your income

Reach more people (away from algorithms)

Have something that is yours (with your own branding)
Basically, it stops your live streaming business from being at the mercy of a platform's creator guidelines, and empowers you to take control.

No time to read this article now? Download a free PDF version of this blog post (all tips and links included).

Now…
We're not saying platforms like Twitch and YouTube are bad. They are incredible platforms that can help you connect with billions of people around the world.
We even promote using these platforms to grow your business and connect with an audience. (Here's a full guide on how to create a YouTube marketing funnel.)
But these platforms are tools for you to use; they shouldn't use you.
Specifically, they're marketing tools. They are platforms to help you gain exposure and reach an audience who is willing to pay for the off-site work you do.
That's why we implore you to empower your business by creating a live streaming website. And, we're already seeing great results from the streamers who do.
For example, streamers who use Uscreen to create their live streaming website go on to earn an average of $5,800 a month.
Let's look at how you can follow in their footsteps…
How To Create A Live Streaming Website
In this section, we're going to show you how to create a live streaming website in six easy-to-follow steps.
If you follow this process along in real-time you'll have your own branded website to host your streams, sell your videos, and build a tight-knit community.
1. Pick Your Platform
Every live streaming website is built on a platform. These are the behind-the-scenes nuts and bolts that make everything work.
You have three options here:
Do it yourself: if you have the technical know-how, you can build your own platform using WordPress. (Here's our guide on how to do that.)
Hire a developer: if you have the cash to spend, you can hire a developer to build a platform for you. (Beware, this can get pricey.)
Use a video-monetization platform: like what we offer here at Uscreen.
For the sake of this article, I'm going to focus on the third option; building a live streaming website with Uscreen. The information you gain here will be highly transferable to any other platform you choose to use for this.
We have worked with thousands of video content creators, across every possible industry, to help them build profitable platforms. Here are their average incomes: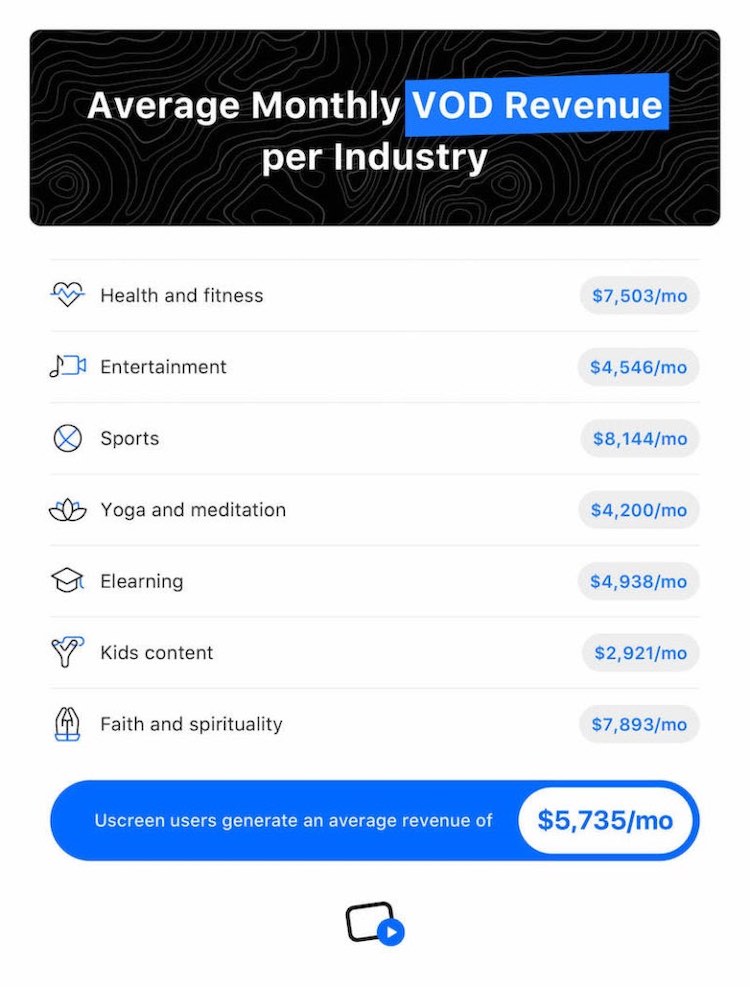 Here is a quick video to show you just how simple it can be to monetize your live streams with Uscreen:
Take XR+ for example.
They used Uscreen to build their live streaming platform. On it, they stream their hosted racing events from around the USA.
Users can log in to their service to watch races live or tune into a replay.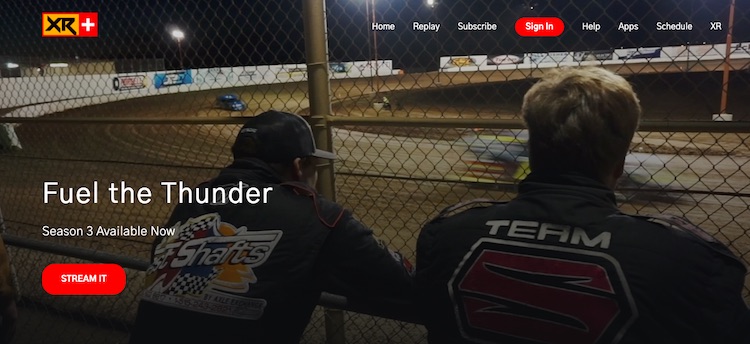 While we honestly believe Uscreen has the best product on the market, you have a few other options out there to choose from. Here's a detailed comparison of all your video monetization platform options.
No matter what platform you pick, it's now time to choose your business model.
2. Choose Your Business Model
Your live videos are a product.
There are two business models you can use to deliver this product to your audience:
Transactional Video On Demand (TVOD): where users pay to access individual live streams
Subscription Video On Demand (SVOD): where users pay a monthly subscription fee to access all your live streams
I highly recommend you use the SVOD model. Why?
Because it:
Offers the most value to your customers

Provides you with a stable, predictable income

Can easily scale and grow

Has been proven to work time and time again
Take a look at High Vibe TV, for example.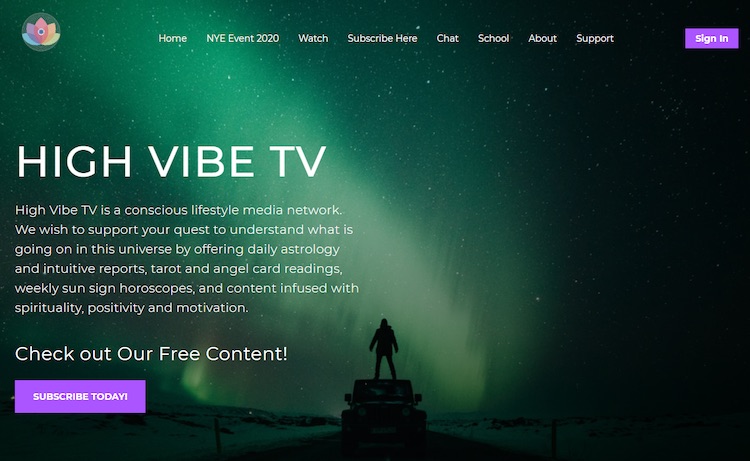 They are a subscription-based live streaming company. They create lifestyle content for people interested in spirituality and astrology.
Users can choose to subscribe for either a monthly, quarterly or annually recurring membership fee: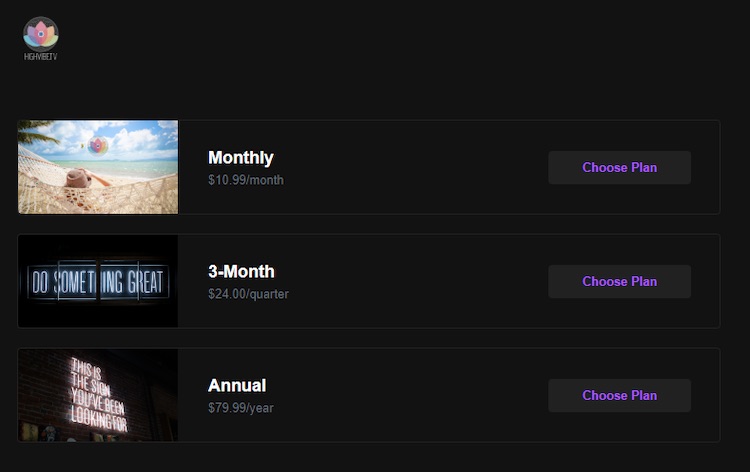 As long as users pay their monthly fee, they can access their content. And this provides a lot of big wins for High Vibe TV. They can:
Predict their income: they have "X" users paying "Y" amount, this creates "Z" income.
Predict their growth: they gain lose "A" users each month but gain "B". If the trend continues, they will have "C" users.
Focus on existing customers: they aren't constantly chasing the next sale; they can increase value to their viewers while they continue to earn
Whether you're a gamer, a talk-show host, an astronomer, a DJ, or any other kind of live streamer, SVOD offers you the best chance at success.
3. Upload Your Previous Live Streams
Having a full library of previous streams can add a sense of depth and weight to your platform.
This is especially important for new users; those looking to ensure they're investing in a well-established platform and will get their money's worth.
When they see a healthy library of streams about their favorite topics, they're likely to respond like this:
Your back catalog also offers value to your existing customers. Many users like to have the ability to go back and engage with past streams.
XR+ have a "replay" library of videos going all the way back to 2012: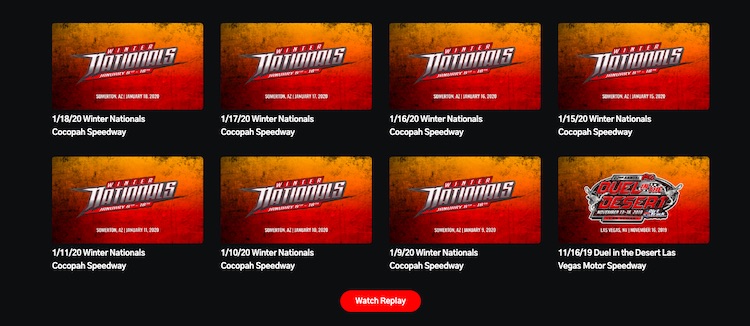 This helps to give users more than their money's worth, and they can connect with the emotional moments in streams whenever they like.
Whether you have just a handful, or thousands of hours of video content doesn't matter. The key here is to get it online and ready for users to view.
Uscreen's categories feature can help you to label these videos, making them easy to navigate for users.
4. Create Your Streaming Schedule
Live streaming is an emotionally-driven experience.
People want to be there when you switch the camera on and start creating; they love live streams because it makes them part of the experience.
It has all the same emotional elements for your viewers as attending a live sports event, a show, a seminar, or a workshop. They experience:
Anticipation

Curiosity

Excitement

Surprise

Intrigue
This makes it essential to plan your streams ahead of time and have a clear schedule you work to because it gives your viewers a fixed date to put in their diary.
We recommend doing this for at least the coming four-week period.
Blue Studios is a live streaming education platform that helps students with STEM learning. (Science, Technology, Engineering, Mathematics.)
They have a rolling monthly schedule that lets students book onto a class up to a month in advance:
Doing this helps both the student and Blue Studios. Students know what's coming up and make a real commitment; Blue Studios can ensure and prepare for a specific number of viewers.
Take some time now to plan out specifics for your streams, such as when you'll be online and what the content will be about.
5. Customize Your Live Streaming Site
Uscreen has a wide range of customization options so you can create your site, your way.
We recommend you use one of our website templates as a foundation. From there, you can change the:
Branding

Color schemes

Header images

Copywriting

Video thumbnails

Buttons
Basically, anything your customers will interact with and use on your site. And, because our builder is plug-and-play, you can do all of this with zero technical knowledge.
You can learn more about Uscreen's customization options here. Or, you can take a look at our free lessons on Branding to help you create the right look and feel for your site.
6. Create A Free Trial Offer
Okay, this part is important. Are you ready?
Live streamers who offer free trials convert 52% more people into paying customers.
This is because it creates a low-risk way for potential customers to overcome sales objections. They can try out your site, see if it's a good fit, and then stick with it if they enjoy it.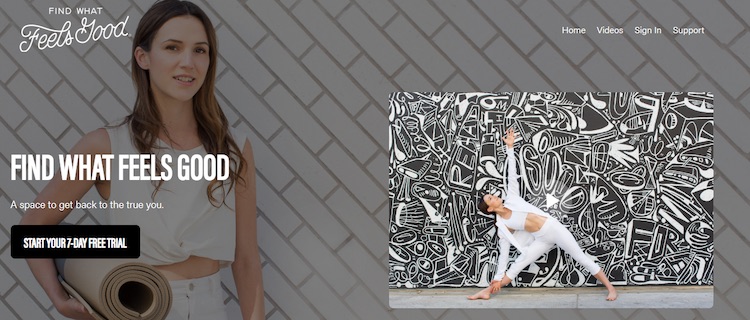 Doing this ensures you only take on customers who want your content, which makes it much easier to build a community around your videos. They'll also stick around for longer.
Here you can read a full breakdown of how free content helps you acquire customers. It's a little beyond the scope of this article!
Just know that we highly recommend you use this free trial to your advantage and offer 7 to 14 days to your potential customers.
Bonus: Supercharge Your Live Streaming Website…
If you want to take your live streaming website to the next level, you may want to consider creating your own app.
A live streaming app is what we like to refer to as the intersection of choice and emotion.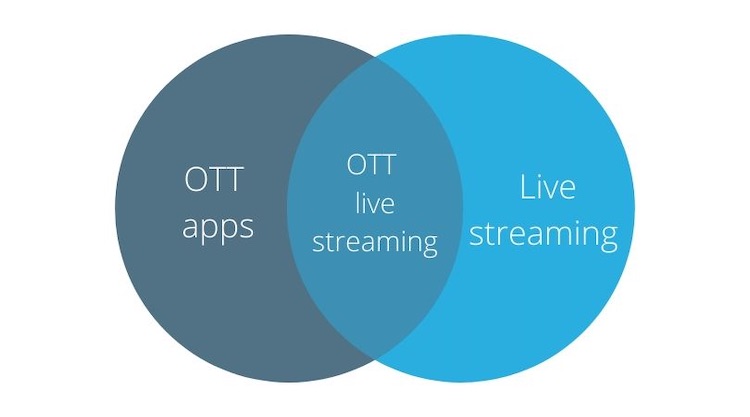 It allows you to deliver your live streams to any customer, anywhere in the world, on any device; TV, phone, desktop, tablet, you name it!
We predict this is going to play an incredibly important part in the future of video. So, even if this isn't what you want to do right now, you should keep an eye on it for the future.
You can read more about this type of live streaming right here.
OTT Live Streaming
Deliver Your Streams to Mobile Devices and TVs
Read blog post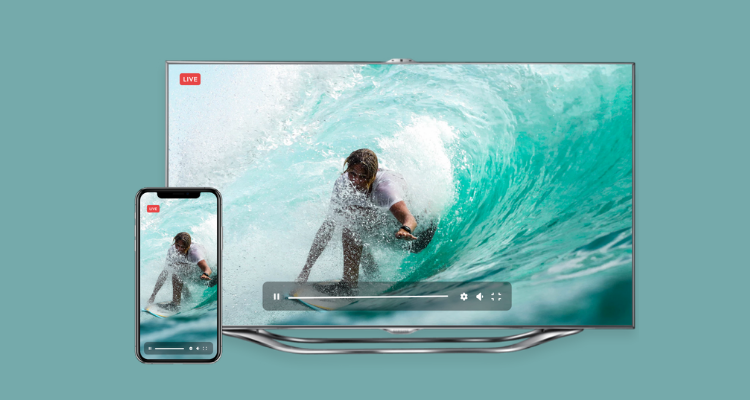 Wrapping This Up…
Live streaming platforms have become hard places to build a business.
If you want to make a living from your streams and earn $5,800+ a month, you'll need to build your own live streaming website. You can do this by following these steps:
Choose your platform: You can do this yourself using WordPress, by hiring a developer, or using a tool like Uscreen.
Choose your business model: we recommend you use a subscription-based model for this type of video business
Upload your previous streams: this will create a library for new and existing users to engage with
Schedule your streams: give subscribers the emotional experience of knowing what's coming up, and putting it in their diaries
Customize your site: use Uscreen's templates and plug-and-play website builder to create your site, your way
Offer a free trial: convert up to 52% more customers by offering potential subscribers a short free trial to use your site
And, if you want to supercharge all of this, think about creating a live streaming app.