They say hindsight's 20/20.
But what about foresight?
What if you could see a clear (but time-sensitive) window of opportunity to grow your video business?
Would you capture it? Or just let it slip?
The video streaming industry is reaping the rewards of a very lucrative opportunity, something we like to call the OTT digital gold rush.
It's giving content creators an affordable way to…
connect with their audience
widen their reach
make more money
…while providing more value to users and improving their customer's experience.
In this article we'll talk about:
What the OTT gold rush is (and how it started).
Why now is the best time to launch an OTT app.
Let's jump right in!
What is the OTT Gold Rush? (And How Did It Start?)
The OTT gold rush is the current reaction to increased demand for OTT services, where content creators are rushing to adopt OTT platforms at an affordable cost.
This is happening because the video industry is experiencing a lag between seeing what consumers are looking for and businesses adapting to meet their needs.
We coined the term OTT digital gold rush here at Uscreen to describe the period of time we're in within the video-on-demand industry.
It's pretty exciting!
Think of the OTT gold rush like the old-west gold rush, where people grabbed their pickaxes and went in search of fortune (only, you can do it from your computer without camping near a creek).
Content creators like you are sitting in the gap between 'early adopters' and 'mainstream boom.' This makes starting an OTT service both a cost-effective and strategic business move that'll give your brand a competitive edge. (More on that later!)
It all started when content-driven media giants like:
Began developing their own OTT services to share their original content with their audiences.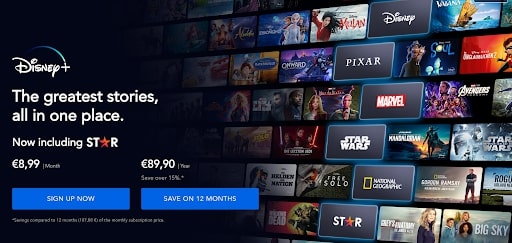 As people started spending more time on their phones, the video industry brought their content to audiences by developing OTT apps.
Then the COVID-19 pandemic hit and accelerated the adoption and creation of OTT services.
In fact, the average time spent per day on subscription OTT platforms in the USA jumped 23% between 2019 and 2020 alone. Overall, view time of OTT subscriptions rose from 44 minutes in 2018, to 67 minutes in 2021!
Better still, video businesses are capitalizing on that increasing watch time by launching their own OTT apps. Here at Uscreen, we saw 50% of our customers launch at least one OTT app in 2020, a number that continues to grow as we head into 2022.
Our analysis of 1.1 million OTT subscribers also shows the potential audience is worldwide and highly interested in using OTT apps to consume content.
We found that:
This means that having an app will increase your reach and view time! There is a growing market out there that is app-focused and ready to start devouring new content. So, it's important that people can watch your content wherever they want, like on their…
…or else they'll look elsewhere and find content they can access on their favorite devices.
Now:

You might be wondering 'if big companies like Apple and Disney have already moved into the industry, isn't it too late for small and medium-sized content creators to get in on the action?'
The short answer is: No, it's not too late for small and medium-sized content creators to launch an OTT app, in fact, now is the perfect time to get started!
This brings us squarely to our next section…
Why Is Now The Best Time To Join The OTT Gold Rush?
Being in the OTT gold rush means that we're in a 'sweet spot' for OTT app creation. This sweet spot exists right where competitive edge and cost-effectiveness meet. Which makes it favorable for small and medium-sized content creators, like yourself, to launch an OTT app.
Better still, by having an OTT app now you'll be able to make your video business more resilient to any future changes.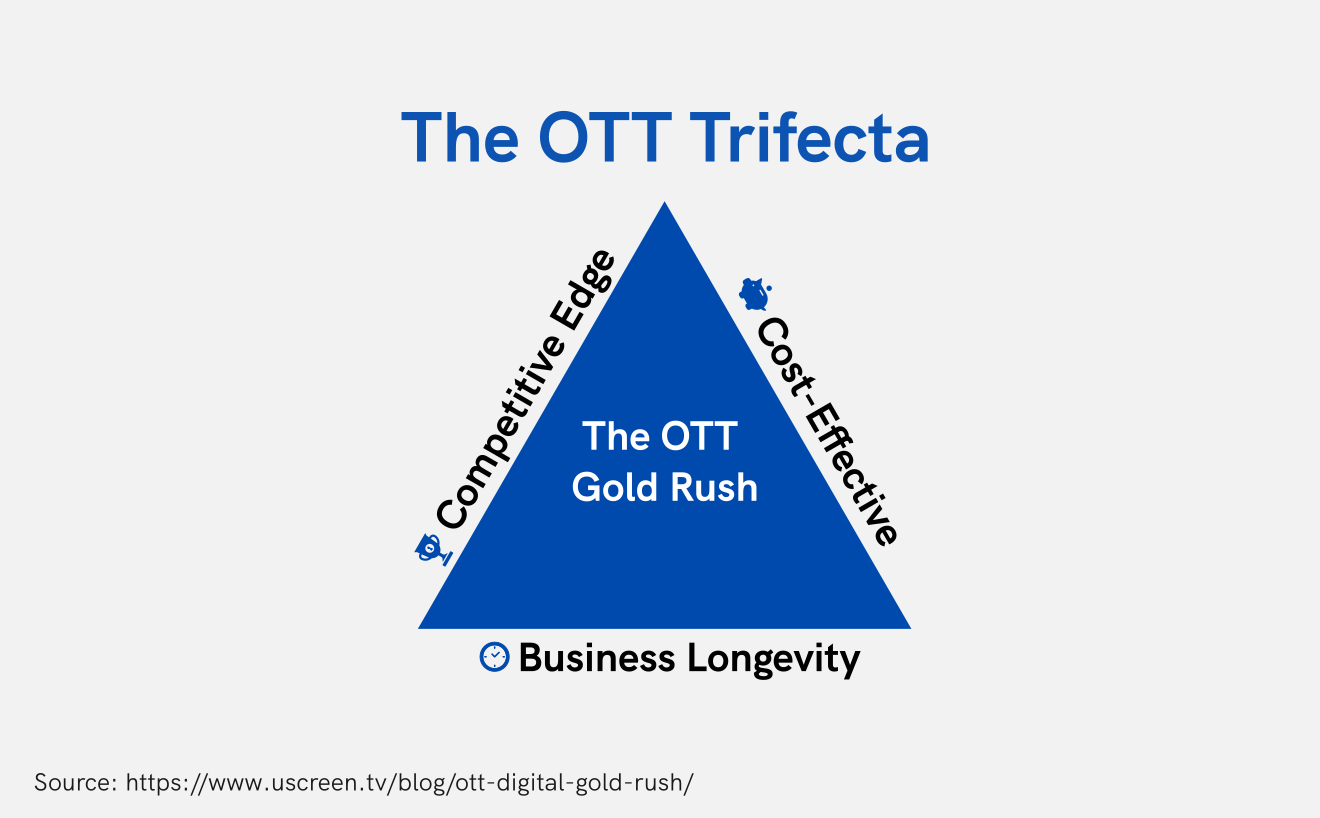 Let's take a look at all 3 of these benefits…
Competitive Edge: Stand Out And Add Value With OTT Apps
Launching your own OTT app before it becomes the norm means that you'll have a competitive advantage.
Content creators that choose to launch OTT apps are capitalizing on the fact that they're not yet as common and "expected" as other kinds of apps out there. Giving these video streaming businesses a strong added value to their product or service.
In fact, this is a strategic business move that can:
Very soon, having an OTT app will be as common as having a regular website!
But, the video streaming businesses that were ahead of the curve and rode the gold rush early on would already have a solid OTT marketing strategy and built a loyal, dedicated, and paying audience, under less competitive pressure.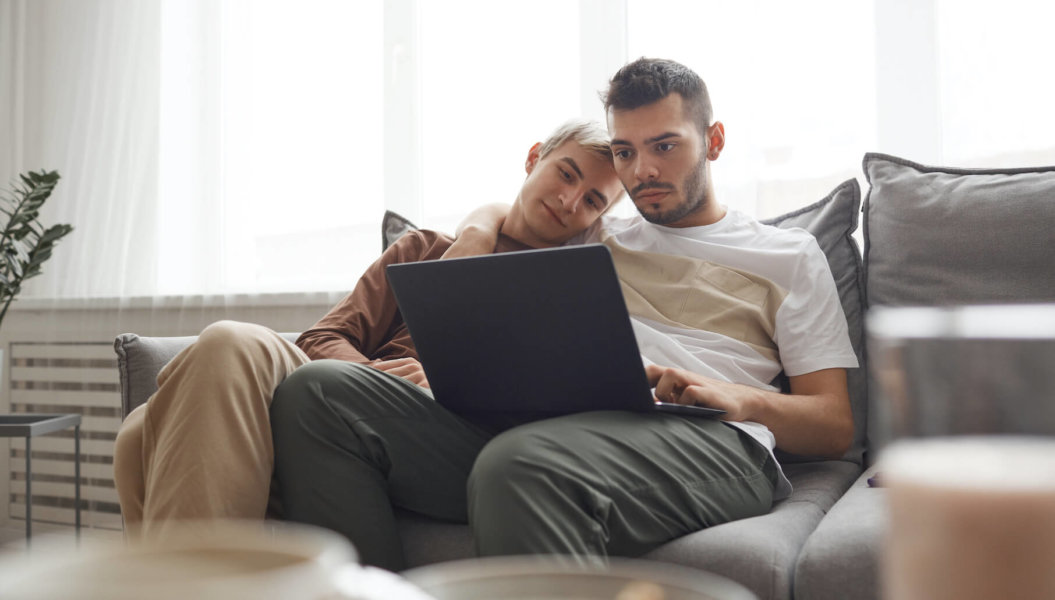 6 Online Video Trends You Should Know About In 2021
Cost-effectiveness: Launch Your Video OTT App At An Affordable Price
Just enough people have adopted OTT apps that OTT technology is now both widespread and cost-effective, without the uphill battle early adopters usually face.
This is because the increased demand for OTT apps has allowed OTT providers– like Uscreen – to scale their prices to meet the demands of small- and medium-sized content creators.
For the first time in history it's affordable to build and launch a fully-branded independently-owned video streaming app.
What was once only available to large companies with a lot of money is now accessible to anyone who wants to…
build and retain a healthy following
expand their reach
increase their revenue
…while on a budget. 
It's simple with Uscreen.
Build, launch and manage your membership, all in one place.
Business Longevity: OTT Apps Make Your Video Business Resilient
The world's reaction to lockdown restrictions due to COVID-19 was to spend more time on our phones, tablets, TVs, and laptops. (Thank goodness for the internet, Amiright?)
And that's exactly what the video industry did, react.
Businesses scrambled to meet their audiences online and invested in new ventures in a time of downsizing and uncertainty.
And those are just the lucky ones! Other businesses had to make do without OTT apps which made them even more vulnerable to global changes.
That's why launching an OTT app now will help you create a sustainable business that can hedge against future uncertainty.
Instead of reacting to global disasters, your business will be in a strong position to keep running all while offering value (and a place of refuge) to your customers.
Mini Case Study: Pro Skills Basketball
Here at Uscreen over 1000 independent video content creators have launched their OTT apps.
Take Pro Skills Basketball (PSB) for example. They're an NBA-approved youth basketball training organization.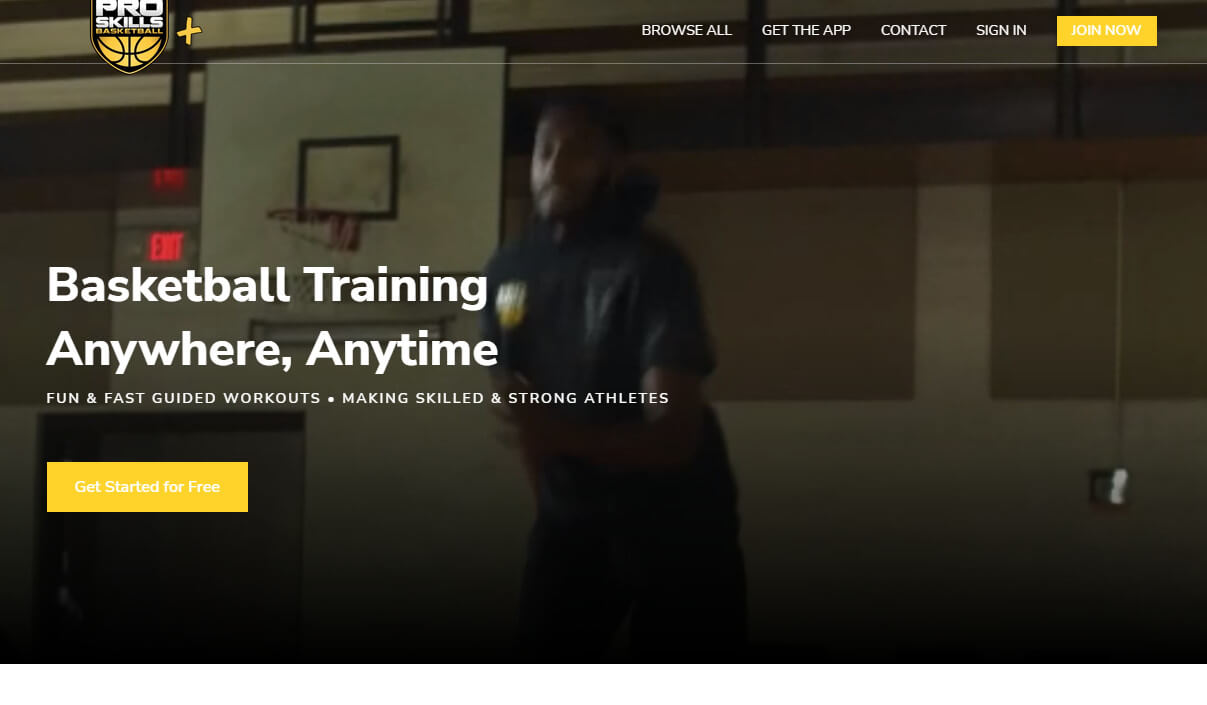 Because of the COVID-19 pandemic and US lockdown restrictions, PSB had to figure out a way to safely train their athletes.
So, they launched PSB+, a fitness streaming service where PSB athletes can access premium basketball workout videos that can be done anywhere.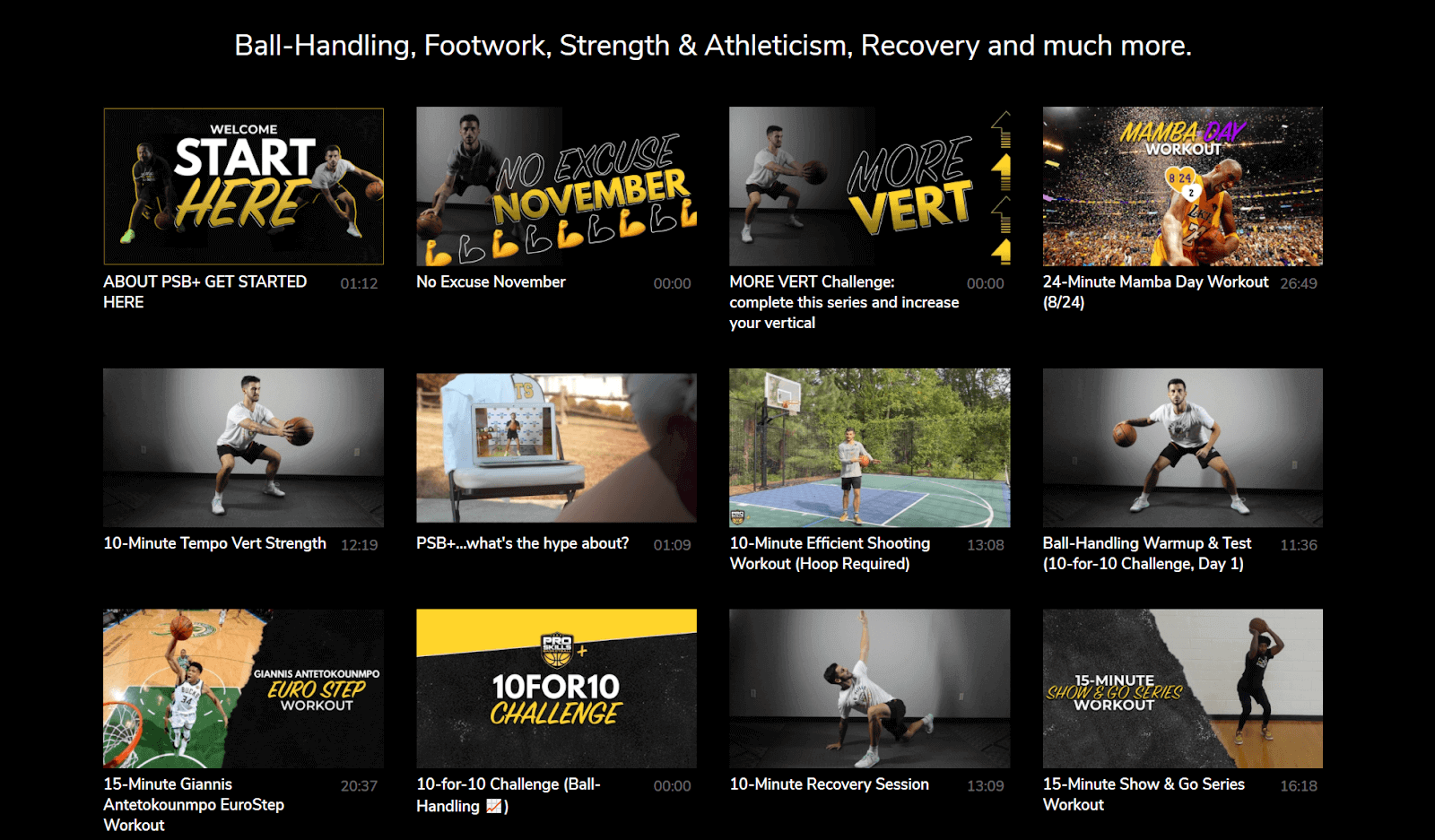 Now, PSB can:
Keep their business running and continue to coach the athletes that need them, despite pandemic related disruptions.
Make their training videos more accessible to their athletes by letting them stream content natively on smart devices.
Reach a whole new audience of online athletes or basketball afficianadoes that their in-person program wasn't necessarily designed for!
With their fitness OTT platform, Pro Skills Basketball made their business more resilient and sustainable in the long-run, improved their user experience, and expanded their reach!
If you're looking for some more inspiration (or social proof), you can check out our comprehensive list of 20 OTT examples across 4 different industries that have launched with Uscreen.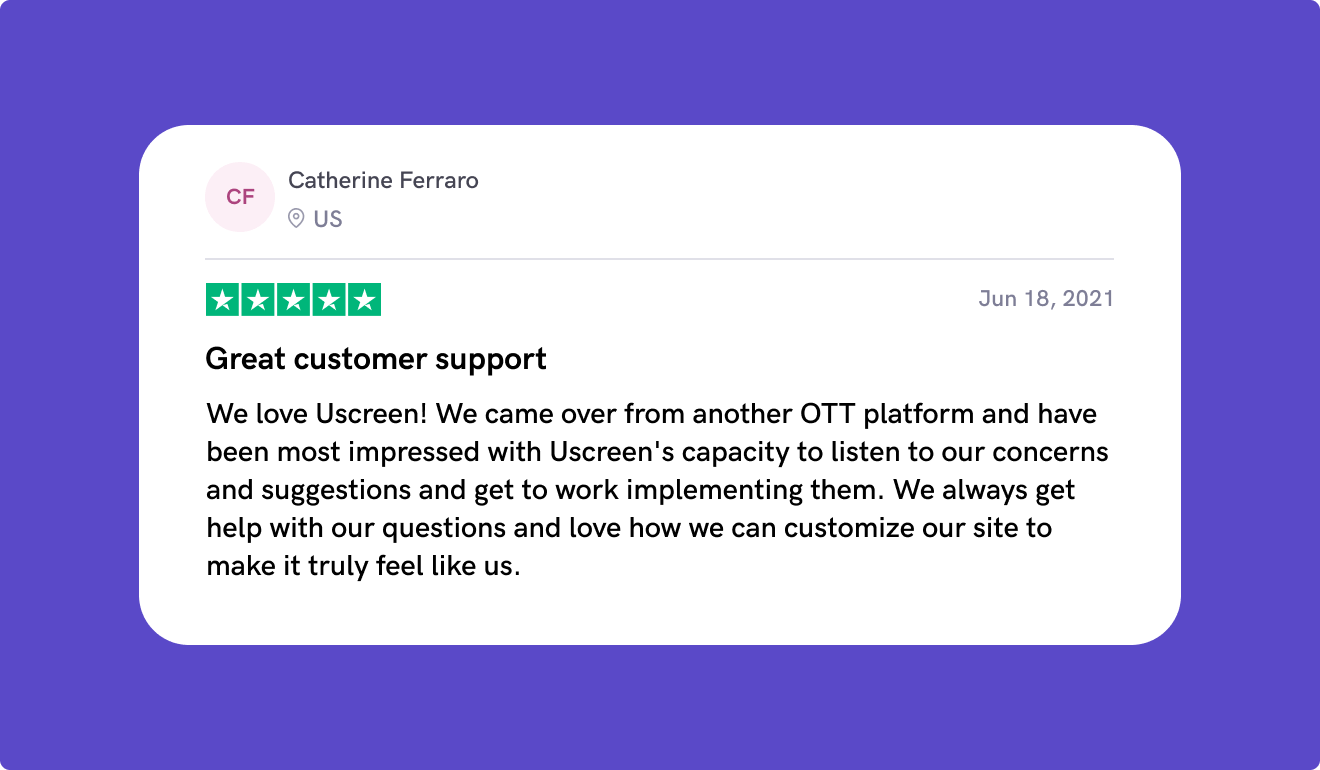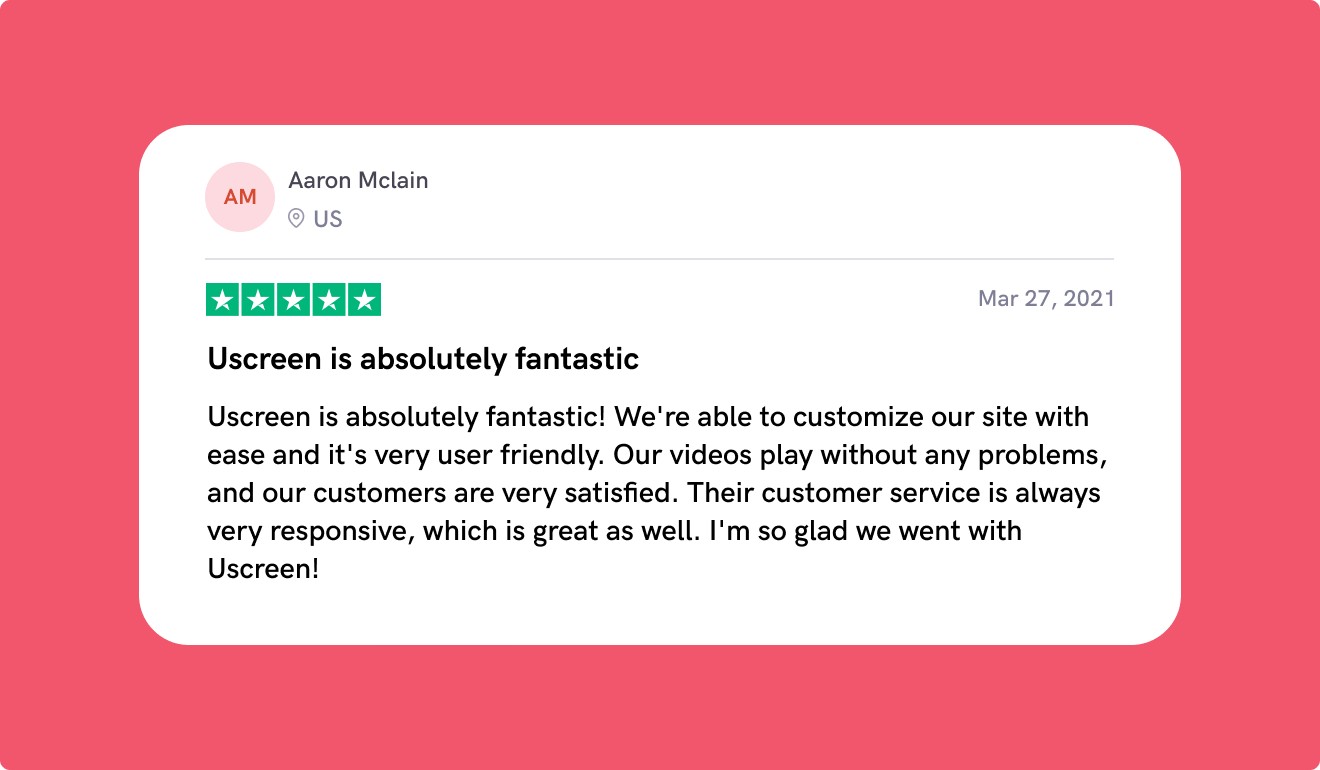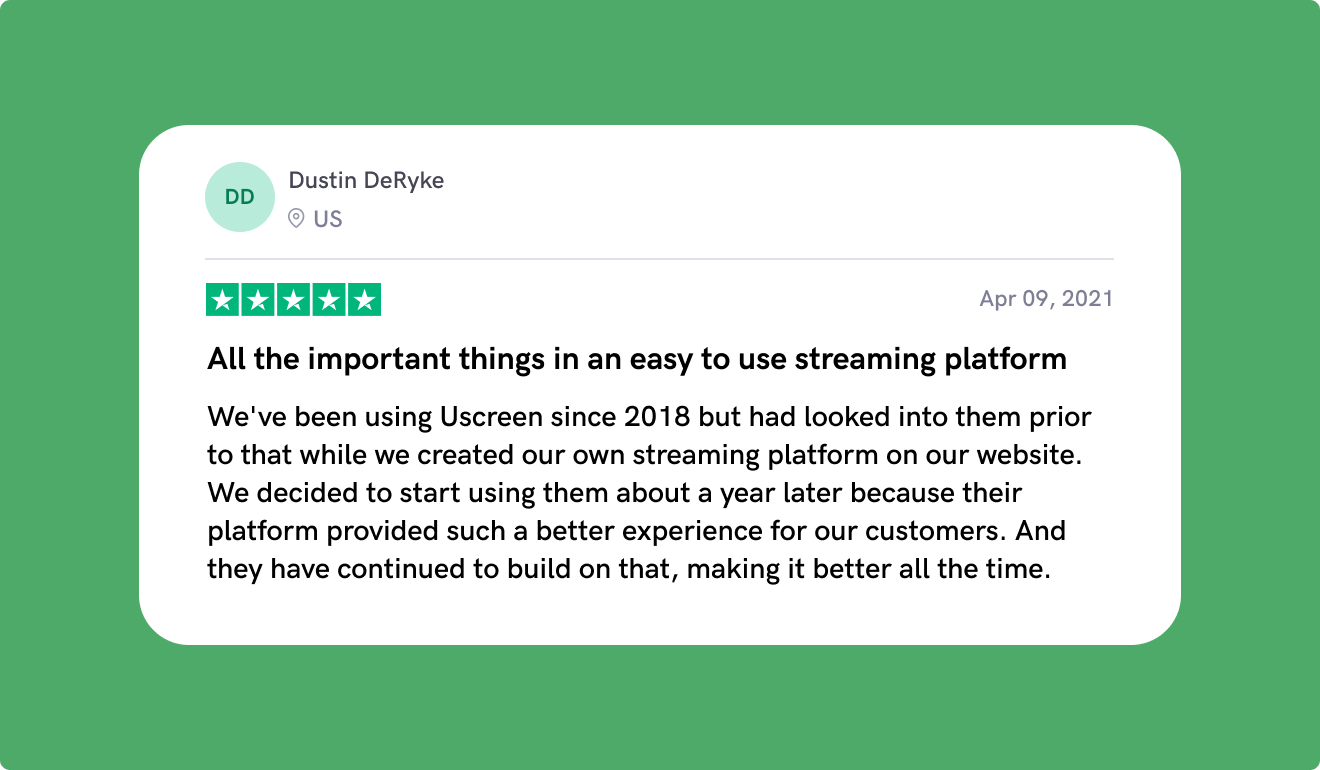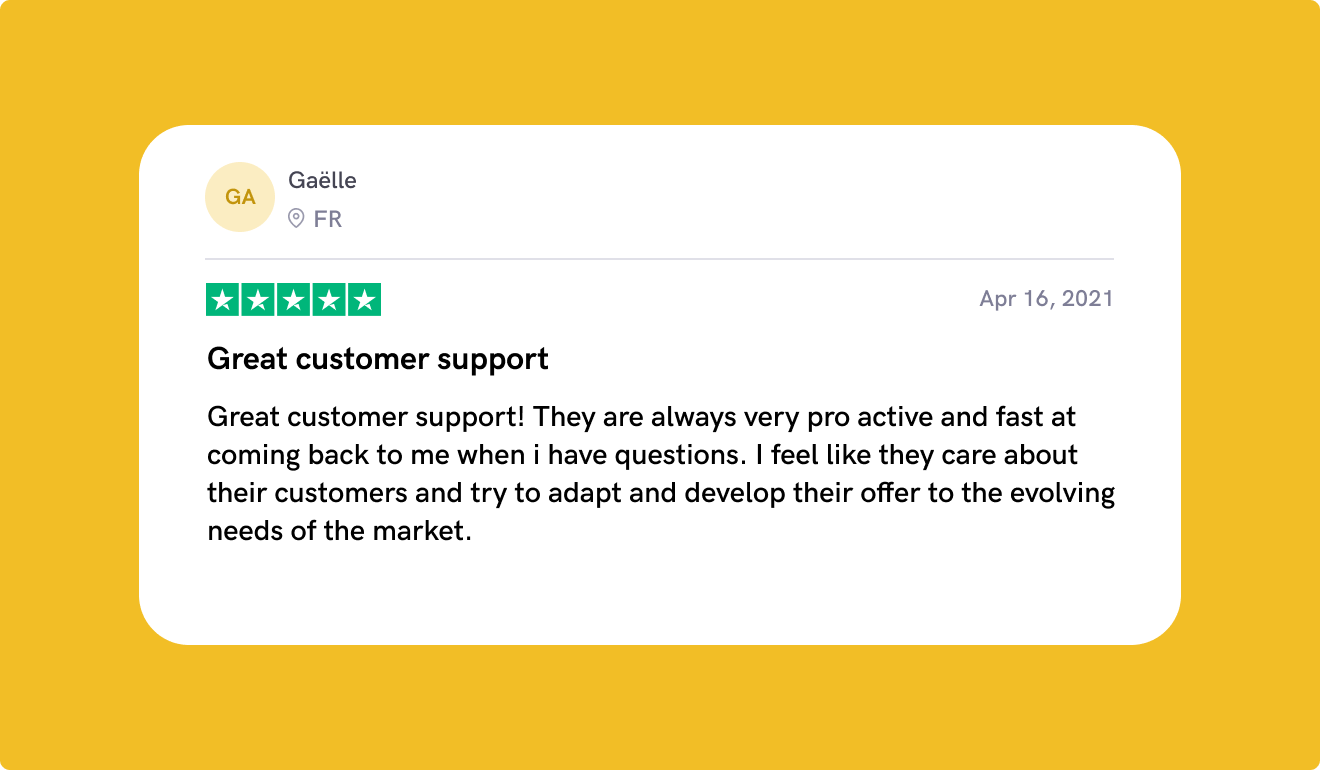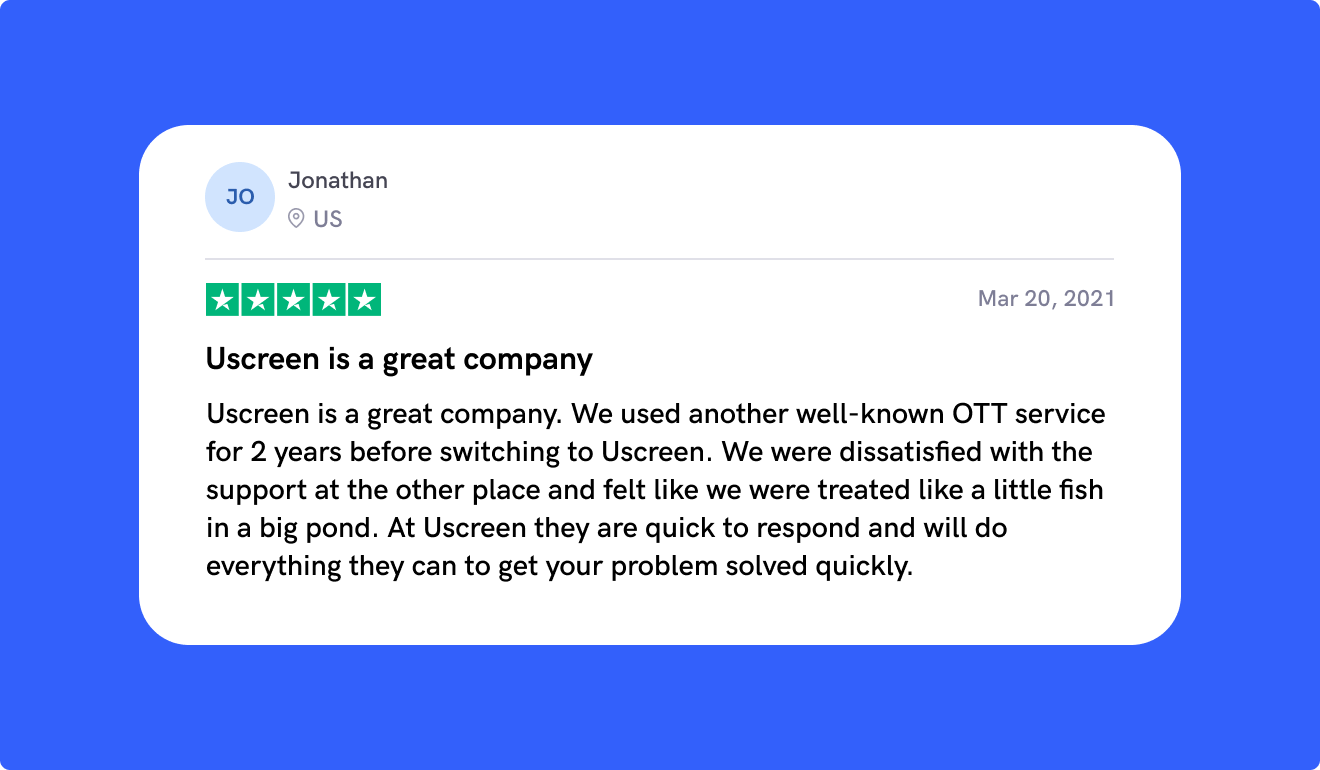 Source: TrustPilot
It's simple with Uscreen.
Build, launch and manage your membership, all in one place.
But, this sweet spot won't last forever…
Your 12-18 Month Heads Up
It's only a matter of time before OTT apps enter the mainstream, specifically 12-18 months. After that, offering OTT apps will be an expectation rather than a competitive edge.
Whether now or in a few years, you'll eventually launch your OTT platform.
But, doing it now means it'll be easier to grow a bigger following and see better returns on your investment. Better still, you'll forever be ahead of the game!
If you launch your OTT app after it becomes mainstream, you'll always be in catch-up mode. It'll also be harder for you to promote your apps because your competitors will be promoting their apps.
It's not impossible, just much harder.
That's why you should cut in before the noise and seize the opportunity during this limited gold rush!
You'll be able to reap the rewards of getting ahead of your competition by offering an innovative service that your customers want.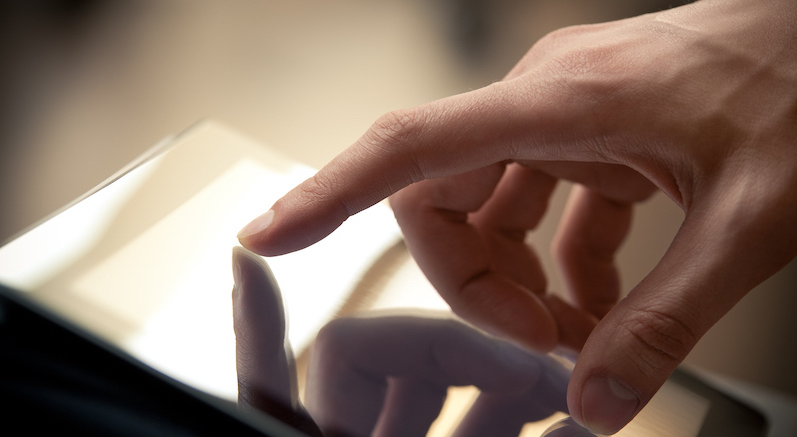 18 Things to Look for When Shopping for the Perfect OTT Platform

.