Live streaming businesses work like any other relationship. To build a connection, you've got to be accessible – that's what makes the relationship thrive.
So how can live streamers create more engagement and become more accessible to their audiences?
Enter OTT apps, which allow viewers to connect with your content anywhere. With an app, audiences can access your live streams on mobile devices, tablets, and TVs (as well as a standard web browser).
And when viewers have more places to watch, they want to watch more.
Let's explore how you can use OTT live streaming to connect with your audience and grow your business.
What is OTT live streaming?
OTT live streaming refers to broadcasting live video content through an OTT app. OTT, or Over The Top, apps let people watch content on various devices, like smartphones or smart TVs. OTT stands for "Over The Top" because it goes over and beyond traditional media or satellite TV.
What's the difference between OTT and VOD streaming?
Video-on-Demand (VOD) and OTT streaming are two popular ways to watch online videos.
In short:
OTT provides video content directly to viewers without a traditional cable provider.
VOD is a service model that lets viewers access and stream content whenever they want.
Let's further break down these two video delivery concepts.
| | | |
| --- | --- | --- |
| Element | OTT | VOD |
| Delivery method | Internet | Internet/Cable/Satellite |
| Requires cable | No | Sometimes |
| Content Availability | Live and On-Demand | On-Demand Only |
| Accessible Devices | Smartphones, tablets, Smart TVs, consoles | Depends on provider |
| Examples | Netflix, Hulu, Amazon Prime Video | YouTube, iTunes, HBO Go |
What if you want to do both?
Uscreen is an all-in-one video monetization platform that lets content creators distribute videos through both OTT and VOD channels. This helps you reach a wider audience and maximize your revenue potential. 
From a VOD perspective, Uscreen lets you:
Easily upload videos, categorize them into collections, and set up a visually appealing viewer interface.
Choose various monetization methods, like monthly subscriptions or pay-per-view options.
From an OTT perspective, Uscreen lets you:
Uscreen also gives you full content over your content, pricing, and branding so you can create immersive streaming experiences for viewers worldwide.
Some other notable features include:
Encoding/transcoding
Built-in Digital Rights Management (DRM)
Immaculate playback.
And if you've got a developer on your team, Uscreen's Enterprise plan allows you API access to add even more functions to your app across devices.
It's simple with Uscreen.
Build, launch and manage your membership, all in one place.
OTT live streaming examples
Bulldog Online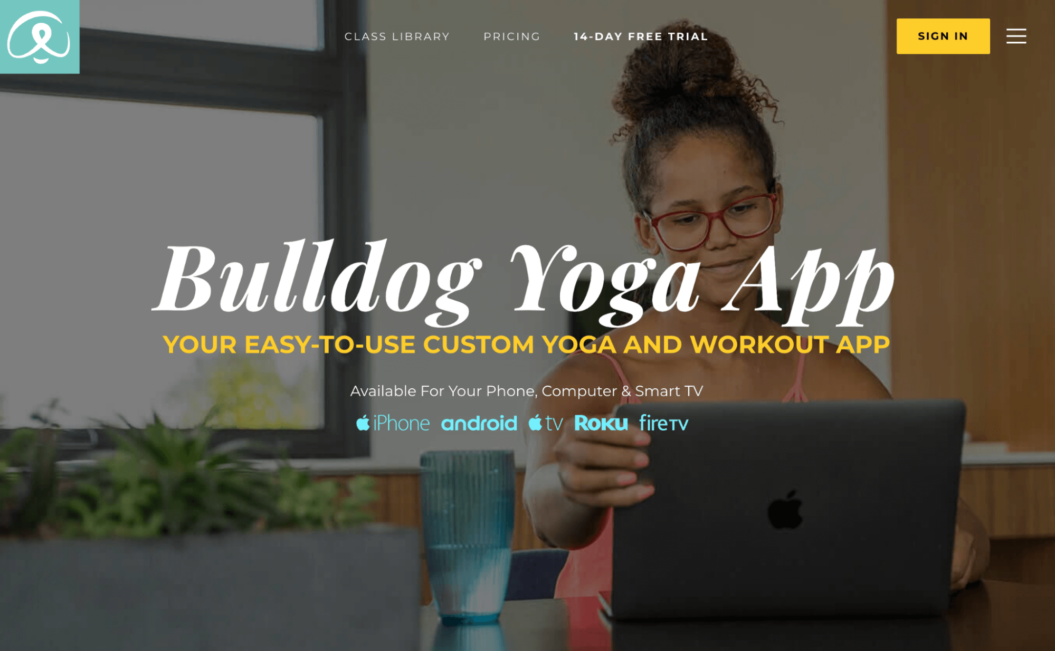 Bulldog Yoga was created in 2015 with the goal of making yoga approachable, accessible, and fun.
With its OTT app, you can stream hundreds of on-demand yoga videos and tune in for live classes from one of the brand's experienced yoga instructors. Viewers can connect with Bulldog Yoga's live classes on their phone, computer, or smart TV apps.
Pageants Live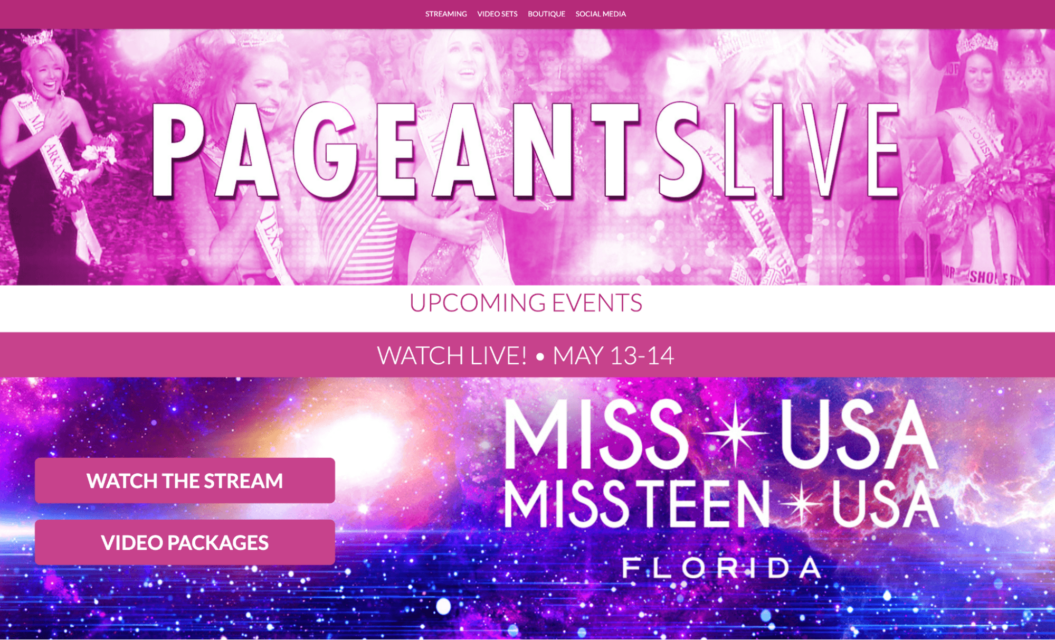 Pageants Live is another OTT streaming service that lets you watch pageant competitions live online. As a member, you get access to all the best competitions, from Miss USA to national pageants, and even interviews with contestants.
Viewers can watch online or through Pageants Live's OTT app, available for download on the App Store, Google Play, and Roku's Channel Store.
This lets Pageants Live give members access to exclusive live content previously only available on cable and satellite TV, allowing more people to watch the content.
If a member can't watch the broadcast, the brand offers the pageants in a recorded database to watch later on demand.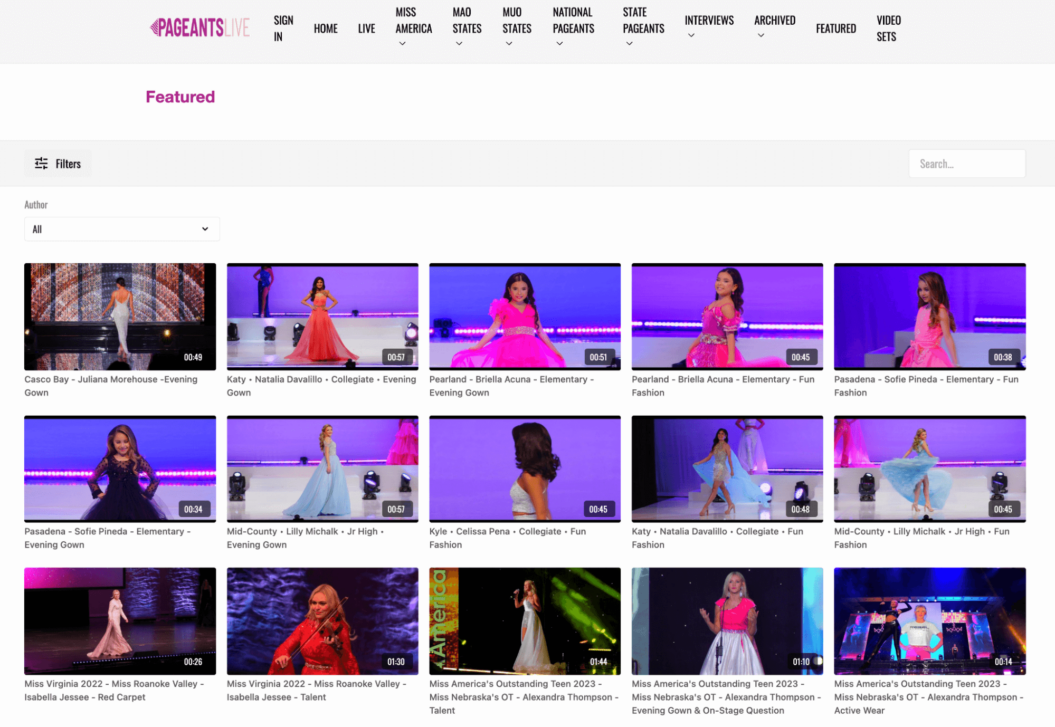 This allows Pageant's Live to offer enormous value to their subscribers by letting them:
Experience in-the-moment content.
Relive their favorite moments.
Catch up on whatever they've missed.
Enjoy extra content perks just for being a member.
What was once a one-off live broadcast on an expensive cable subscription is now an accessible, replayable live stream on an affordable service.
ESPN+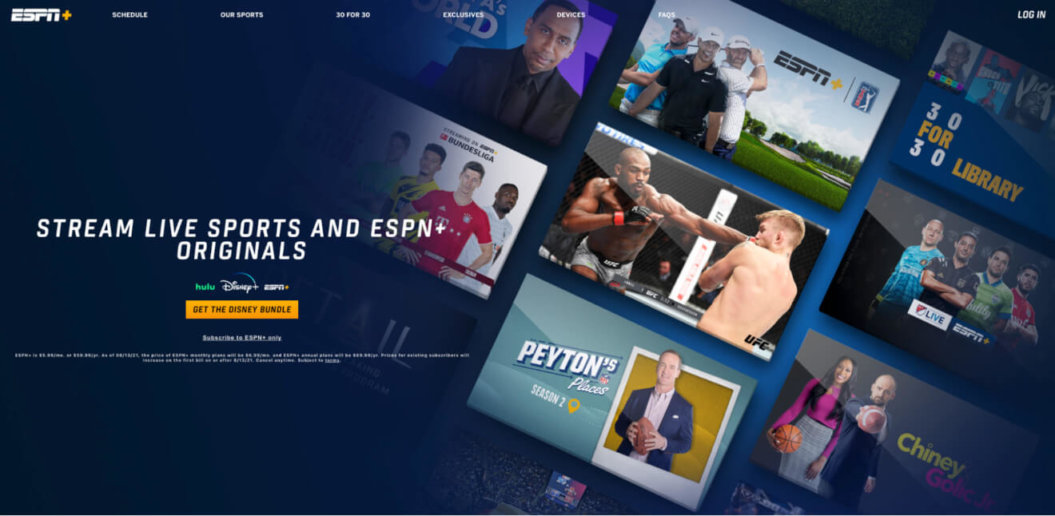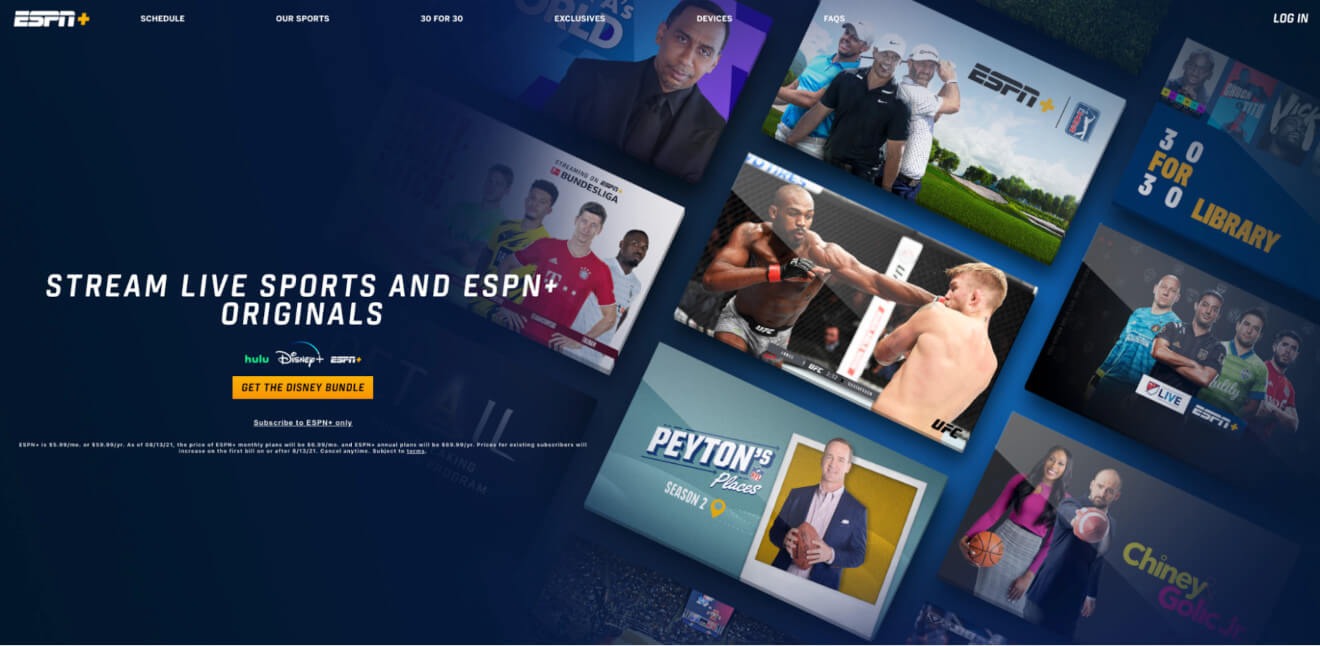 ESPN+ is a subscription OTT service that provides fans with live and on-demand video content for a monthly or annual fee.
Audiences can easily access all their favorite real-time sports video content that they can watch anywhere, anytime. But the big selling point is their live streamed sports broadcasts.
For example, when the Red Sox play the Yankees during baseball season, ESPN+ subscribers everywhere can stream the game in real time on any device compatible with the app.
Thanks to ESPN's OTT live streaming app, they can watch on their favorite device, or the couch through their smart TV.
Pros and cons of OTT live streaming
More content creators choose apps to expand their reach and grow their video membership business.
Let's look at a few ways these apps can benefit your business, and a few drawbacks to be aware of.
Benefits of OTT live streaming
1. You can reach more targeted viewers
Live streaming with your OTT app helps you reach more people specifically looking for what you offer.
With an OTT app, you can:
Target specific people.
Appeal to a niche audience willing to pay more.
Build a word-of-mouth community.
People now spend 4 to 5 hours daily on mobile apps, or nearly a third of their waking hours. Given a choice, your viewers will naturally engage more with an app than a mobile website.
App analytics make it easy to track that engagement and see where viewers are coming from. This helps you better understand how and where to find more of your targeted audience.
2. You can monetize your content easier
Using OTT gives you the flexibility and freedom to monetize your live streams how you want. When you distribute your live streams on your own OTT platform, you have full control over your broadcasts – and therefore, your income.
Using your app allows you to control your content and pricing without answering to advertisers. This means you can monetize your live streams in more ways (whether they're the foundation of your business or an add-on to another service).
Here are a few ideas for monetization:
Premium subscription service.
Viewing packages.
Pay-per-view for exclusive and exciting live events (TVOD).
Advertising (AVOD)
Audience demand for SVOD (Subscription Video On Demand) is growing. 86% of OTT users said they'll pay for the same amount or more subscription services in 12 months as they do today.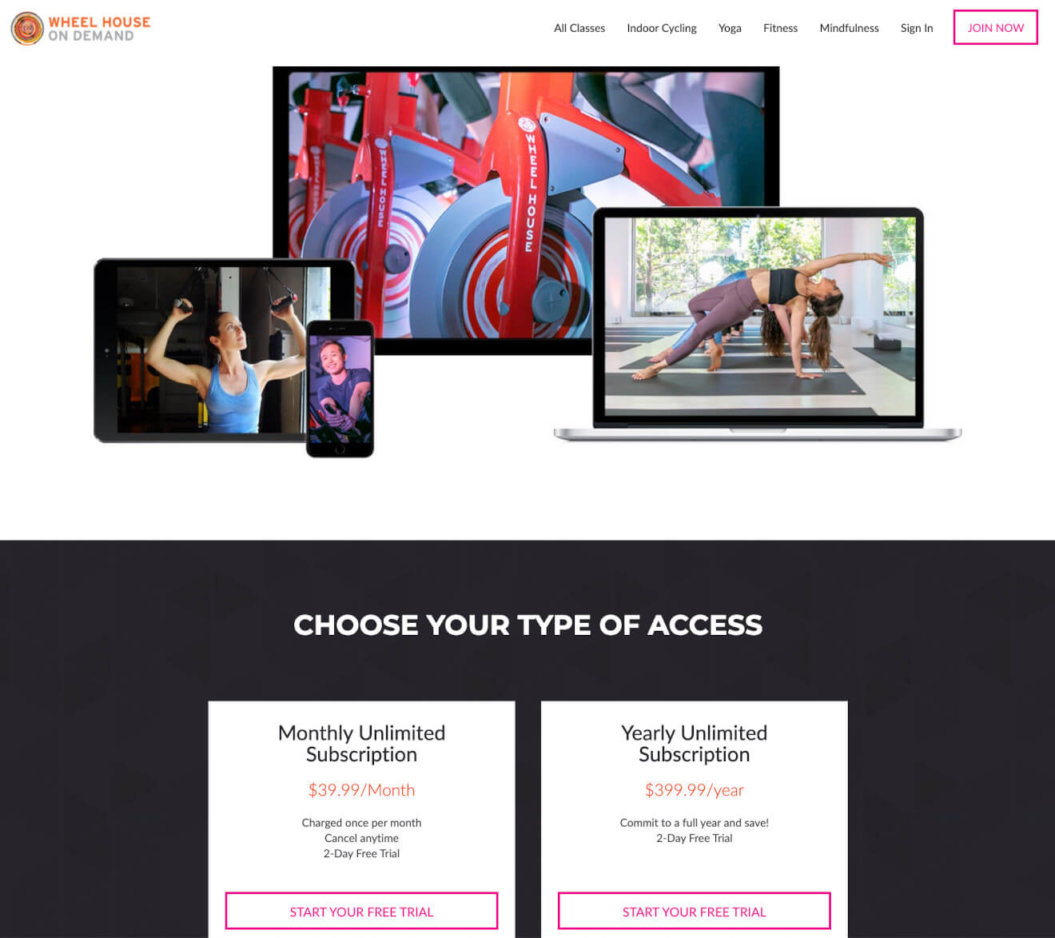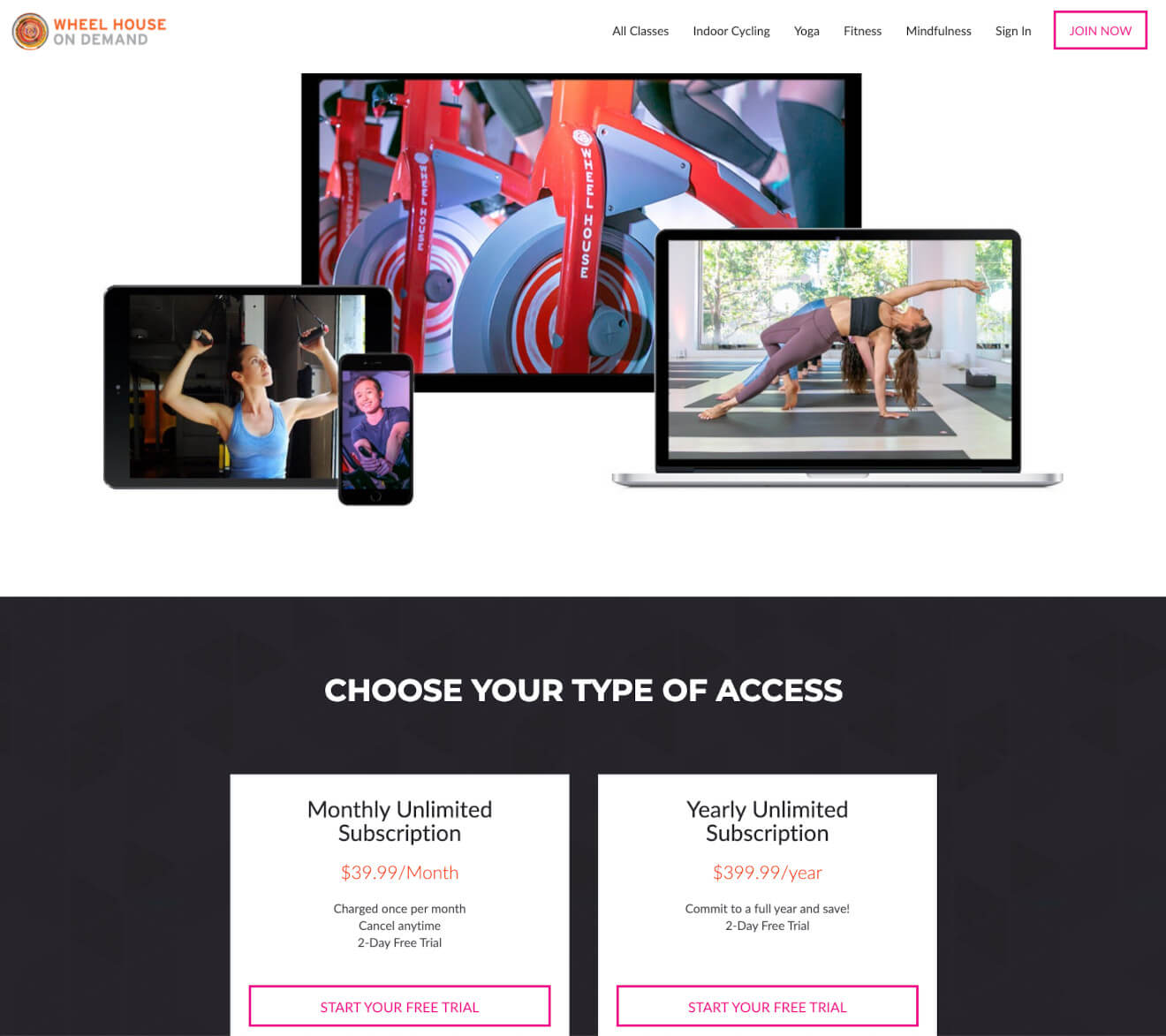 Clearly, people appreciate the convenience of membership apps as much as the overall convenience of OTT services. This means live streamers with a smaller audience can still make a huge profit by using an OTT app with a subscription plan.
3. You can offer a better viewing experience
Broadcasters can build better relationships with their audiences by using OTT to create a top-notch user experience.
OTT apps improve the end user experience in a few ways:
Interactivity. You can enable interactive features like live chat messaging, which allows you to interact with your audience directly. With a live chat, you can host Q&A sessions, live events, and product releases.
Ease of use. OTT video apps provide the most user-friendly experience possible because they're specially designed and formatted for every device they use. An organized layout is an incredibly important part of user satisfaction with your service. 74% of viewers are happier with services when app design is easy to use.
High-quality audio and video. OTT content looks and sounds better on apps because of adaptive bitrate technology, which automatically adjusts the video quality based on the user's bandwidth on their device. This means viewers can enjoy quick buffering, no pixelation, and no lagging sound.
Viewers get the best experience possible out of your app, no matter what type of screen they're watching on.
Disadvantages of OTT live streaming
We're sure OTT live streaming sounds amazing at this point. And it is! But it's always good to be aware of the potential challenges around OTT, too.
Here are a few common ones:
Internet dependency: OTT live streaming relies on a stable internet connection, both for you and the viewer. This means that streaming quality can be affected by issues such as slow speeds or network congestion.
Low latency issues: There can be a delay between when a live stream is broadcast and when it is received by viewers, known as latency. This affects the real-time interaction between you and viewers, making live events less engaging.
Device compatibility: Since viewers access OTT content through various devices, such as smartphones, tablets, and smart TVs, you need to ensure their streams are compatible with these different platforms.
Tips for choosing an OTT streaming service
Many platforms are available to set up an OTT streaming service as a creator. If you're comparing the option on your OTT providers' shopping list, here are some features to look for.
Easy setup: Look for a service provider that is user-friendly and simple. This will save time and let you focus on creating content, rather than troubleshooting technical issues.
Video monetization: Consider a video platform that offers multiple monetization options, like subscriptions, advertising, and pay-per-view events. That way, you can choose the best revenue model for your content.
Viewer experience: Ensure the streaming service provides a high-quality viewing experience for your audience. This includes fast load times, adaptive streaming for varying internet speeds, and support for multiple devices and platforms.
Scalability: As your content gains popularity, you'll need a streaming service that can accommodate your growing audience. Choose a platform that uses a powerful Content Delivery Network (CDN) so you can handle more viewers without compromising quality.
Marketing tools: A great OTT service provides ways to get viewers on your website. Aim for a platform that offers giveaway funnels, email automation, community features, and retention tools.
Customization: Your brand is everything as a creator. The right OTT streaming platform will let you customize the look and feel of your website and apps.
Go live with the best OTT streaming platform
Over the top platforms are thriving for the same reason as streaming video overall—people love being able to control the way they watch content. Estimates show the number of users of OTT video worldwide is expected to reach 4.2 billion by 2027.
OTT offers audiences more opportunities to watch content, which means you have an incredible opportunity to build your streaming business, your way.
Customers value the connection and convenience that OTT apps offer. And they give you the platform to deliver real, recurring value. Growing your live streaming video business is as easy as O-T-T.
OTT live streaming FAQ
What does OTT stand for?
Media streaming services that deliver content over the internet are known as OTT, or Over-The-Top. Viewers don't need cable or satellite to watch the video.
What is the difference between OTT and live video streaming?
OTT offers on-demand content, while live stream provides live content as it happens. Content on OTT services is often pre-recorded. Streaming live is usually for events, news, or sports.
What is an example of OTT streaming?
An example of OTT streaming is Hulu. The streaming platform offers viewers a wide range of content available on-demand, over the internet. 
Is Netflix a OTT?
Yes, Netflix is an OTT service. It offers a vast library of movies, shows, and original content on-demand via the internet. You can sign up for a monthly subscription to access Netflix's content.