Today you're going to learn about OTT live streaming.
Specifically, I'm going to show you:
What OTT live streaming is

How it's changing the industry

The average earnings of OTT live streamers

How building an OTT streaming app can transform your business
If you're a live streamer who wants to earn more, have more freedom, and build a business you can rely on, then this post is for you.
No time to read this article now?
Download a free PDF version of this blog post (all tips and links included).
Let's dive in…
OTT Live Streaming: How Live Streamers Can Boost Their Income
OTT live streaming is where live video is broadcasted through an OTT app.
Example:
When the NFL shows a live Sunday afternoon fixture in their NFL Game Pass app. Users can stream the game, in real-time, as long as they have access to an OTT TV or mobile app.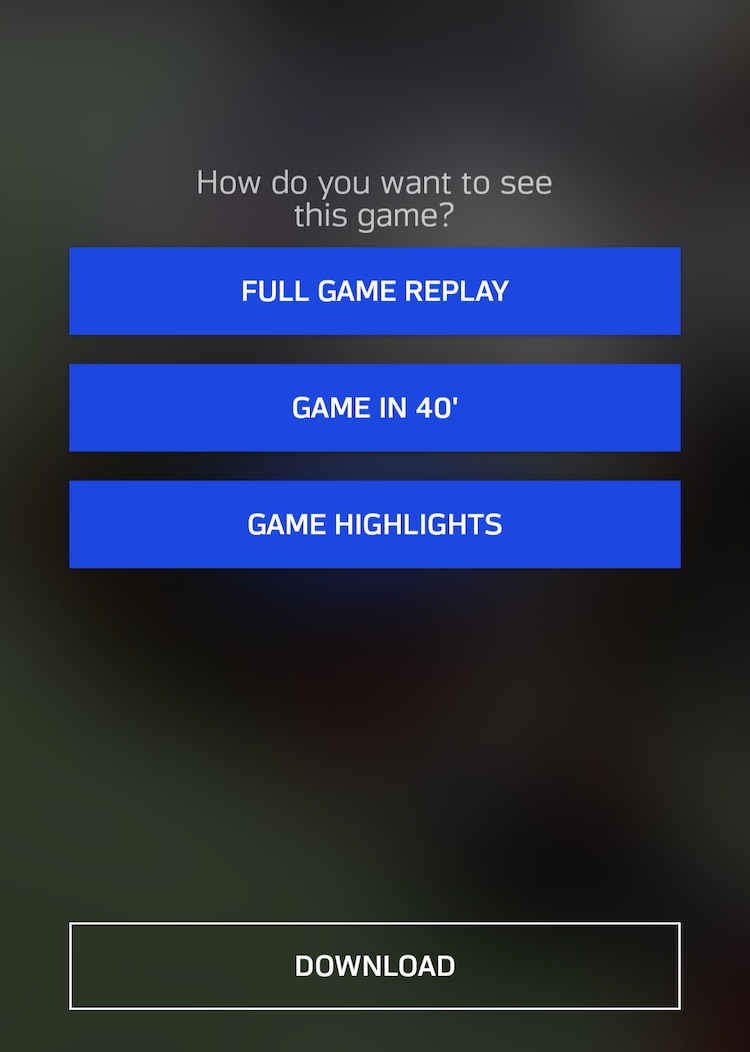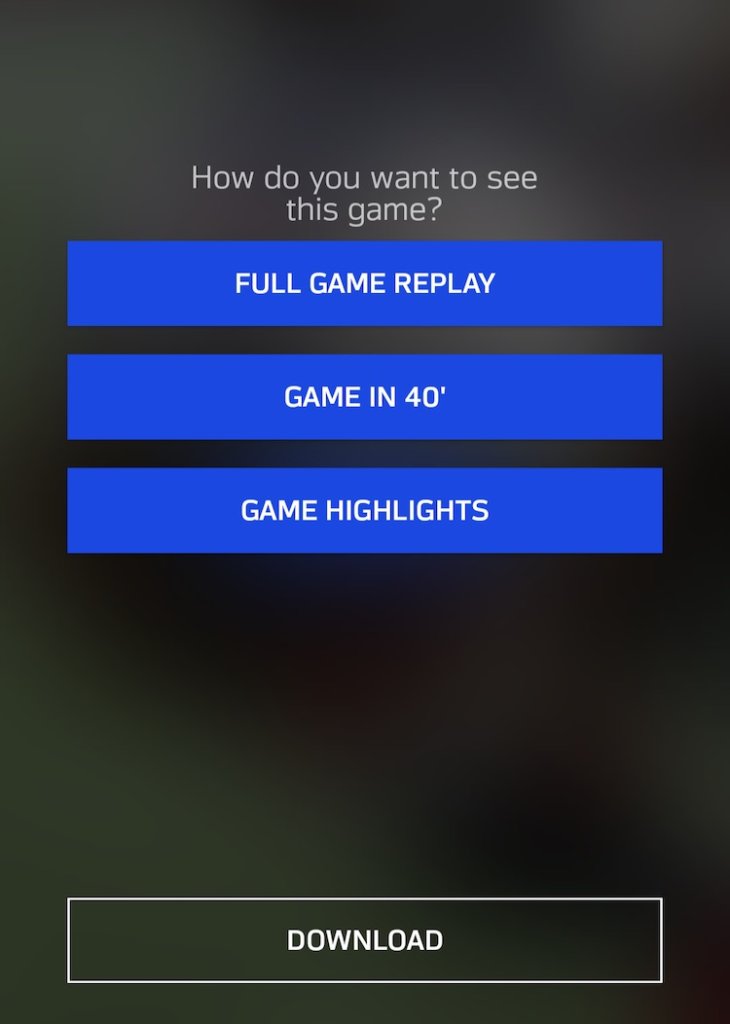 (More on that later!)
We like to think of OTT live streaming as the intersection between choice and emotion.
OTT apps allow viewers to choose to watch their favorite content, from their favorite creators, on their favorite device.
Live streaming is an emotional experience that gives the viewer the opportunity to be in-the-moment when something is created.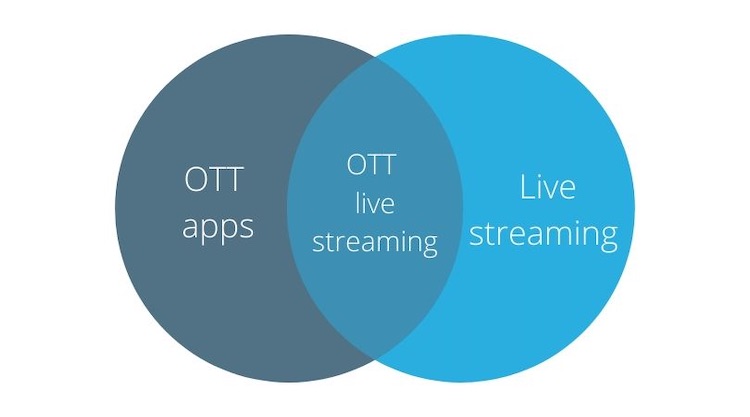 These two elements work together to create a powerful and unique video platform. And, as a live streamer, that presents you with a brilliant opportunity.
By hosting your live streams in your own standalone app, you can:
Offer a premium service

Set your own prices

Earn a predictable monthly income

Have creative freedom (away from

pesky advertiser guidelines

!)
In the next few sections, we'll explore a profitable live streaming business and share the benefits of using this business model yourself.
NFL Game Pass: 24-Hour Football On Your Favourite Device
NFL Game Pass is a subscription-based OTT app for American Football fans.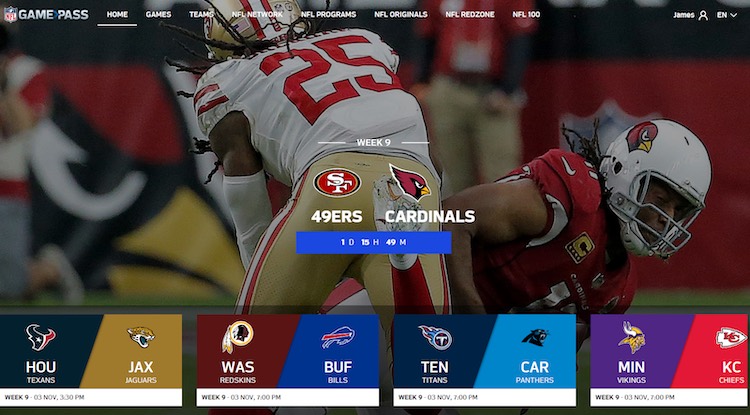 Much to the dismay of my girlfriend, we spend every Sunday between September and February watching it: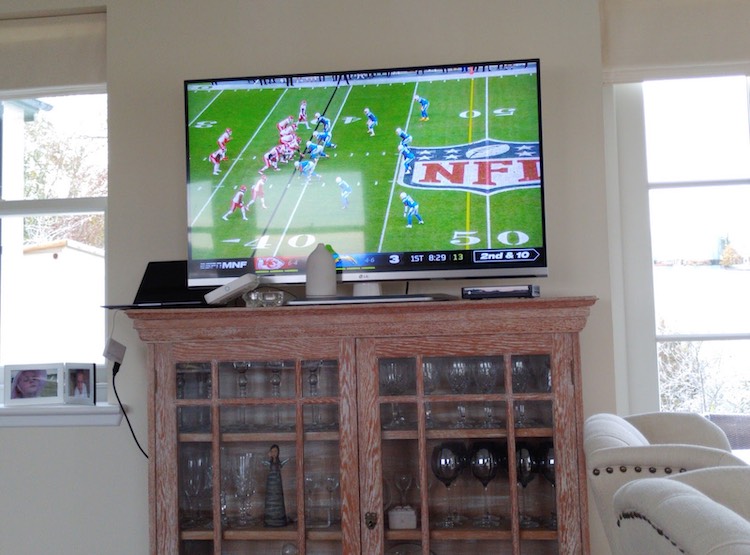 The main function of the app is to broadcast the NFL Network's content. Namely:
Live games (from pre-season to the Super Bowl)

TV broadcasts (Analysis shows, A Football Life, etc.)
Subscribers can open the app at any time, on any device, and tune into the latest news, plays, or live games for their favorite team: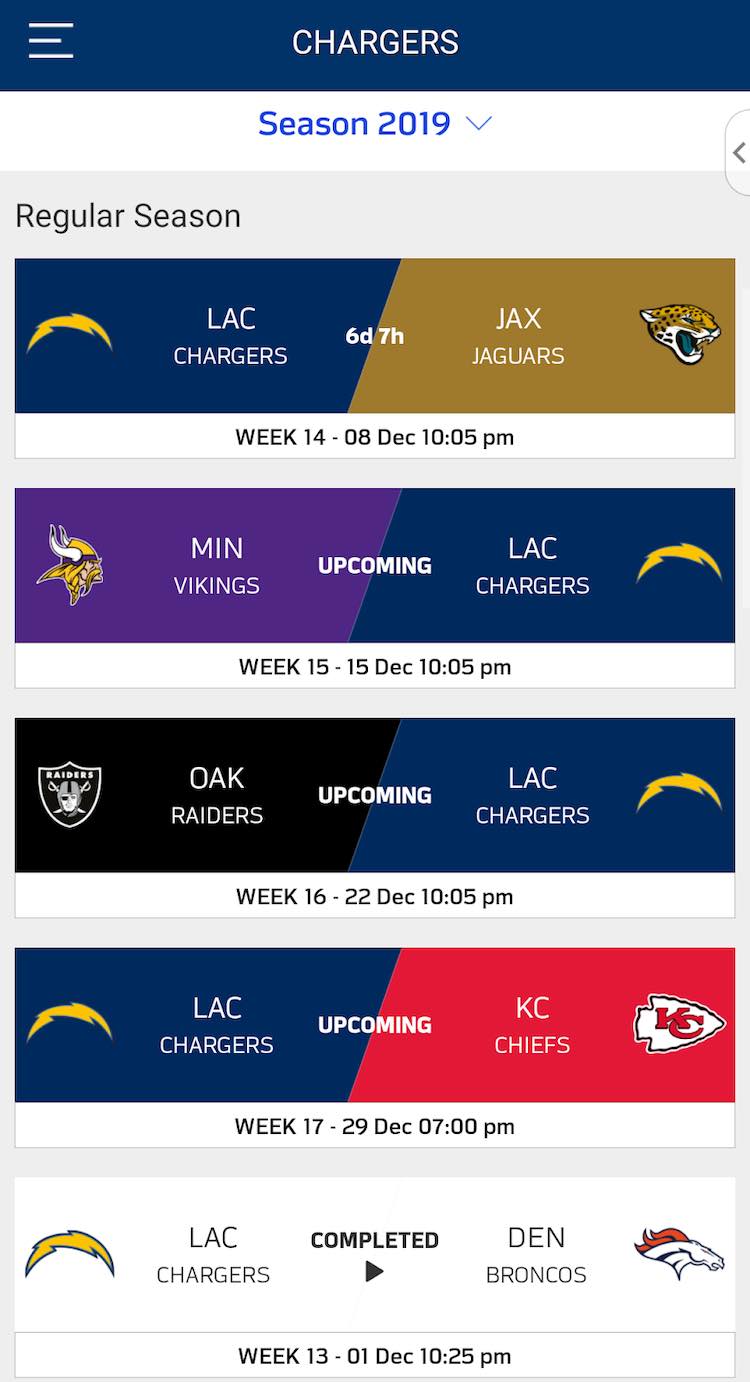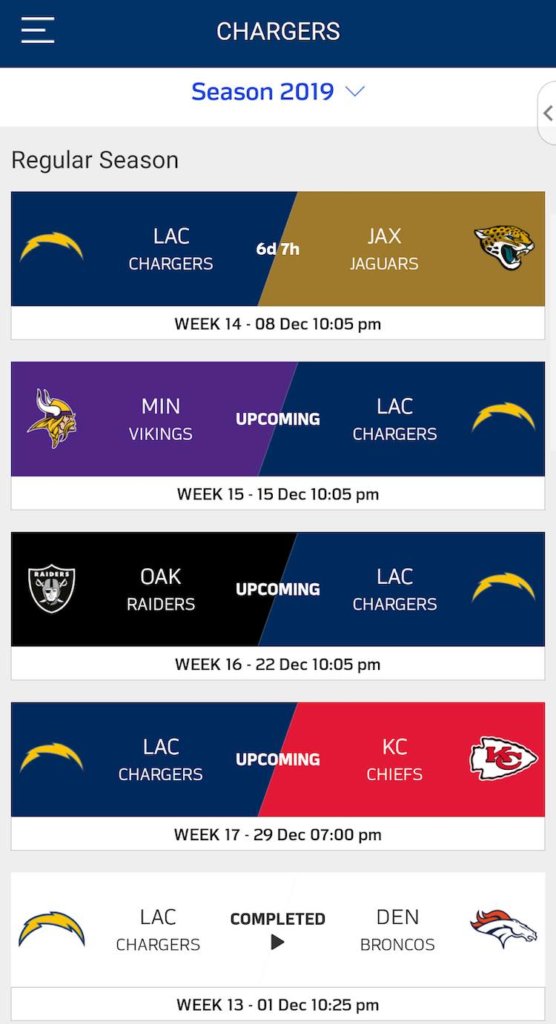 If a subscriber can't be there when their game or show airs, they offer a recorded database of every game and show:
This allows the NFL to offer enormous value to their subscribers by letting them:
Experience in-the-moment content

Relive their favorite moments

Catch-up on whatever they've missed
And, because of the functionality of OTT apps, they've also increased that value proposition by adding a library of on-demand content that only their subscribers can watch.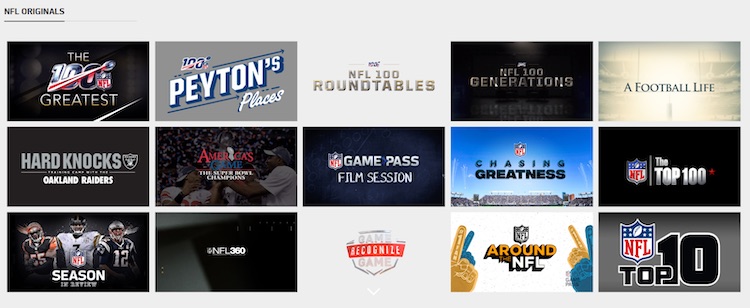 This helps them to increase customer retention, reduce churn rates, and provide customers with an above-and-beyond service they won't find elsewhere.
But what if you're not a multi-billion dollar company with an endless supply of content (and funding)?
Well, you'll be pleased to hear this business model is scalable to live streamers of all shapes and sizes and content types.
Let's take a look at some of the benefits of launching your own OTT live streaming OTT app.
The 3 Benefits Of Launching Your Own OTT Live Streaming App
If you are a live streamer, and you're still reading this post, I can safely assume that a number of things are true.
You want to:
Control your income

Reach more people

Have more flexibility and freedom
If that sounds like you, then you're in luck, because launching a live streaming OTT app can offer you all of these things (and more).
1. You Can Take Control Of Your Income
Right now you are probably earning money from a third-party platform like Twitch.
We are in the boom of the live-streaming industry right now, and if you "make it" here, the potential income here is great.
But there are two problems with making money on these types of platforms:
Control: your income will always be dictated by the platform's owners or advertisers, not your hard work
Boom & Bust: after every boom, there is an inevitable bust; when it becomes extremely hard to earn on a platform
Take a look at YouTube, for example.
Creators who "made it" on that platform between 2011 and 2015 could make six-to-seven figures in advertising revenue. Nowadays, the average is below the poverty line: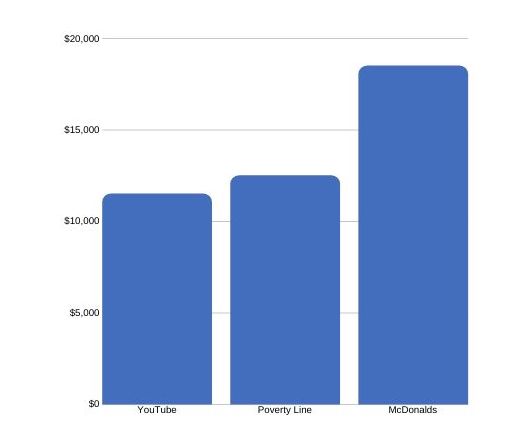 Moreover:
It's as hard to become a star on YouTube as in Hollywood.

YouTube pays creators less (one million views is only worth $2000. Down from $76,000.)

Content is shaped by advertisers
It's not hard to imagine that days like these are on the horizon for platforms like Twitch too.
So, now is the time to get ahead of the curve and create your own standalone platform.
You set the prices. You control the marketing. You let your hard work dictate your income, not an advertising executive in a three-piece suit.
2. You Can Reach More Targeted Viewers
Live streaming on third-party platforms attracts a huge audience. 15 million+ people a day watch Twitch alone!
But reaching these people can be near impossible. Especially when you consider the tens of thousands of people streaming at the same time as you.
Many users stream for months or years without gaining a single viewer. And, at any given time, there are around 3000 live streams with zero views.
These are early signs of what happened to YouTube happening again on Twitch. If you aren't a household name by now, getting any share of that audience gets harder each day.
Having your own OTT live streaming app allows you to:
Take control of your marketing

Target specific people

Offer streaming on multiple devices

Appeal to a niche audience willing to pay more

Build a word-of-mouth community
This means you have the power (and the platform) to find the customers who care about what you create, and provide a service they will love to use and share with others.
3. You Can Create Your Own Premium Packages (No Matter How Many Subscribers You Have!)
Premium packages are a great way to make money on third-party platforms. Whether it's the ones offered on-platform by Twitch, or off-platform by Patreon, you can earn well with them.
But they do come with several drawbacks…
If you're using a Twitch, you'll need to meet eligibility requirements, apply to become a Partner, and have a large enough following. They also only offer limited "upgrades" for fans.
Patreon gives you the freedom to offer whatever (legal) premium upgrades you want. But, potential earnings are low and require a large following to earn enough.
OTT live streaming apps allow you to make your live streams your business's product. So, the fees for creation are more than covered by the customer base you have.
Then, because you have enough income, you can offer upgrades that provide real recurring value to your audience. You can avoid asking for $2 to add someone to your video's credits!
With your own platform, you can create premium products, your way.
Wrapping This Up…
OTT live streaming is an incredible opportunity to build your streaming business, your way.
They are at the sweet spot of choice and emotion for your customers. And, they give you the platform to deliver real, recurring value to them.
By launching an OTT live streaming app you can:
Take control of your income

Reach more people

Create premium packages
Curious to see what our OTT apps look like?