OTT Video Streaming Apps
How to Build an OTT Video Streaming App
Today we're going to show you how to build an OTT video streaming app.
These three tried-and-tested methods are guaranteed to make creating your app easier, simpler, and more cost-effective than you ever thought.
Better still…
We've used one of these methods to help hundreds of video businesses launch OTT apps, grow their income by 30%, and boost their audience engagement.
Let's get started.
A Quick Refresher On OTT Apps
Before we get into how to build an OTT app, let's quickly recap why they're an excellent choice for your video business. Here's our resident YouTuber, Nick Nimmin, with the breakdown:
How To Build An OTT App: 3 Methods Any Creator Can Use
We're going to show you three methods you can use to create your OTT app. They are:
DIY: how to build an OTT app from scratch with no coding experience
Developers: how to hire a developer to build your OTT app
Leasing: how to lease a white-labeled OTT app (we saved the best for last)
Let's take a closer look.
Method 1: Do It Yourself (No Coding Necessary)
If you're the kind of creator who likes total control over their platform, you may want to consider the do it yourself approach.
You'll need to invest in courses to teach you how to…
build an OTT app from scratch
launch it on your chosen platform
maintain the app's performance
…most of which you can find on eLearning websites like Skillshare.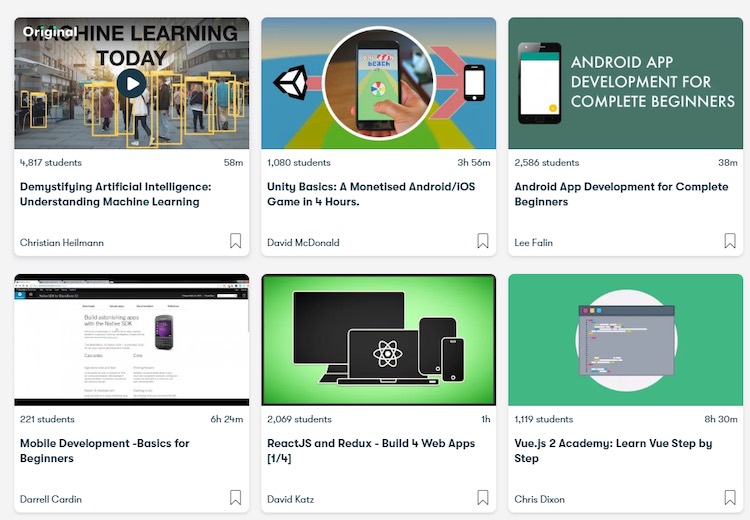 This learn-as-you-go method will likely be pretty slow, but it will help you to reduce costs and launch a fully-fledged app in the next 12 to 18 months.
However, we will warn you: this puts a lot of responsibility on you.
You'll be the sole person dealing with every aspect of your app – from performance to customer service – which can take a lot of time away from creating video content for your OTT app.
Method 2: Hire a Developer
If you'd prefer a more hands-off approach, hiring a developer might be a better option.
There are plenty of agencies and freelancers who specialize in creating OTT apps. Better still, they can build it from scratch to your exact specifications.
On average, this process…
costs between $10,000 and $20,000

takes three to six months to complete

incurs a monthly charge for maintenance
…so it's best suited if you have a healthy budget and no rush to get your app to market.
The cheapest option would be to find an affordable freelancer on a marketplace like UpWork.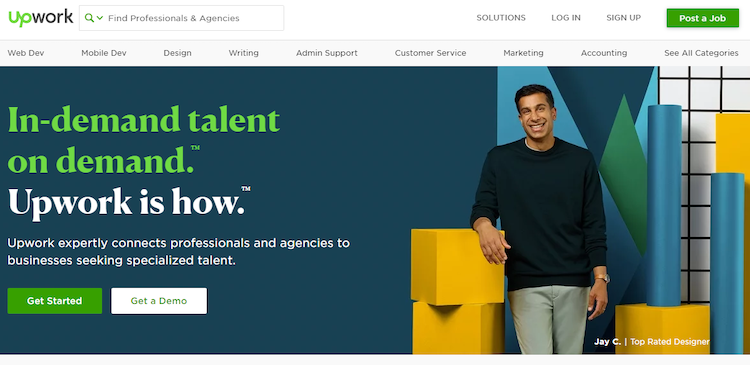 There you could post a job with your ideal budget and time, and see if any developers come back to you with a quote or offer. Just be sure to ask for a portfolio of previous work!
If you do have a healthy budget to play with, you'd be better off looking for a high-end developer or agency, with a proven track record of building quality OTT apps.
You can often find them on industry-specific job sites, like Stack Overflow: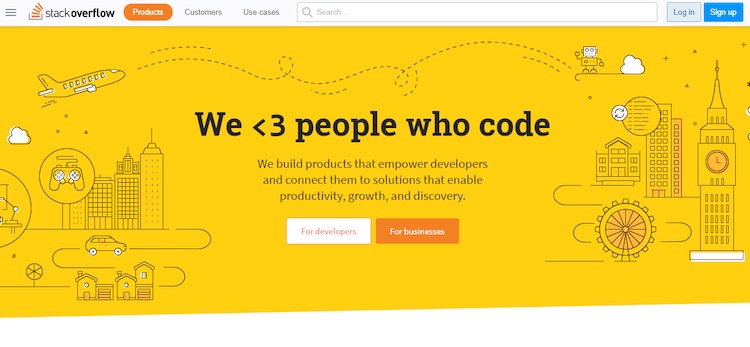 If you want total ownership of your app, without the headache of coding it, developers provide an excellent solution. There really is no limit to what you can do here if you have the budget!
However:
If you're looking for something more affordable and time-frame friendly, then you definitely need to check out the final method.
Method 3: Lease An App From an OTT Platform Provider
Did you know you can rent an OTT app?
OTT platform providers, like Uscreen, will let you lease a white-labeled app for a flat monthly fee.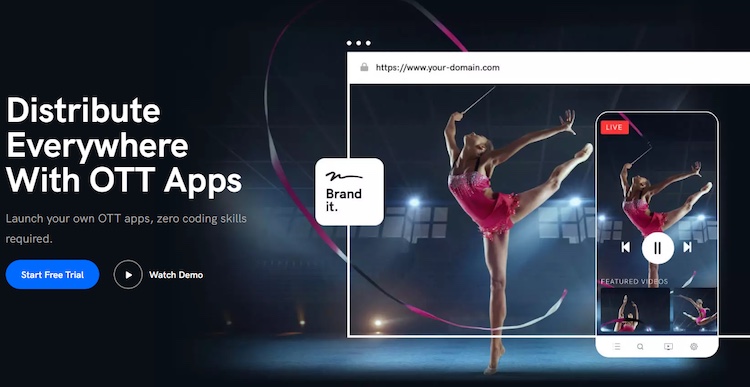 You can then add your own branding and content to create an app that's uniquely yours. There are no watermarks or hidden logos that show the app is made by someone else!
Leasing apps also come with…
hosting

content delivery networks

maintenance

technical support
…as standard, so all you need to worry about is creating content, growing your business, and interacting with your community.
Here's how it works:
You set up a Uscreen account and place an order for your app

You get your video website ready by adding content (read more)

You set up your developer account (don't worry! Our team will help you with that too)

You provide us with your app requirements – the assets needed to build your app (read more)

We build your app and have it available for you to test in 4 weeks

We submit your app for approval in the App Store*

After it's published, you launch it to your customers and celebrate! ?
*We cannot control how long it takes for your apps to be approved by the app stores.
The quality of leased apps is also incredibly high; users give them an average app store rating of 4.6!

Here's Sarah Beth to tell you all about how leasing a yoga OTT app from Uscreen helped her transform her online business, secure her revenue, and reach thousands more people:
Leasing is a great solution if you're working with a small budget and want to launch your OTT app without taking a huge financial hit!
How To Lease An OTT App For Your Chosen Platform
We honestly believe leasing an OTT app sets you up with the best chance of success. And, if you agree, we have some tips on where you go from here.
Below you'll find a guide on how to create your OTT app for each specific platform. Just click the link, and we'll show you how to do the rest:
Wrapping This Up…
You have three options when looking at how to create an OTT app:
DIY: use Instant TV Channel to build an app from scratch

Hire a developer: use freelancers or agencies to build your own unique app

Leasing: use Uscreen to lease your own fully white-labeled app
We firmly believe that leasing gives you the best chance at success. If you'd like to know how Uscreen can help you to launch your own app, click here to learn about our OTT platform.