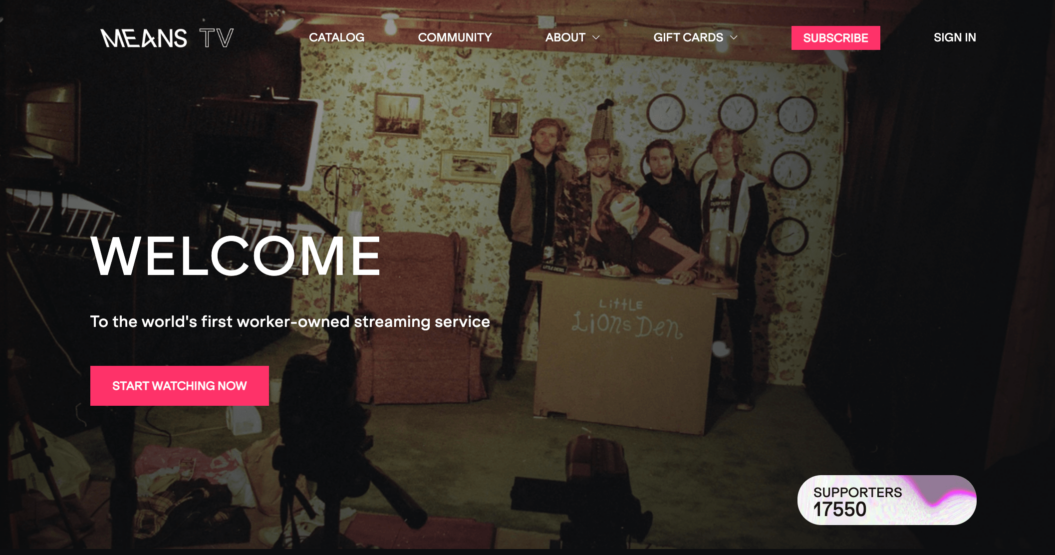 Meet Means TV
💡 Means TV is an entertainment streaming platform offering a curated selection of film & TV content. As a "by the people, for the people" niche service, they focus on engagement, retention, and close personal connections.
In order to grow and turn those relationships into recurring revenue, MeansTV had to offer an all-in-one membership experience that brought people together. So, they built their own streaming platform and apps with Uscreen.

Becoming a Central Hub
Along with their website, Means TV offers all 6 of Uscreen's mobile and TV apps to help members engage with the platform in different ways.
They can easily browse or search the Netflix-style catalog, download their own playlists for offline viewing, and participate in live events.
And they can do it any time, anywhere, on any device.
In order for streaming subscribers to develop a membership mentality, they need to feel at home on the platform. Means TV built that sense of belonging by offering apps as the all-in-one home base where people can view content, interact with each other, and become a part of the community.
This turned their viewers into loyal members who are invested in more than the content – they want to be a part of the experience.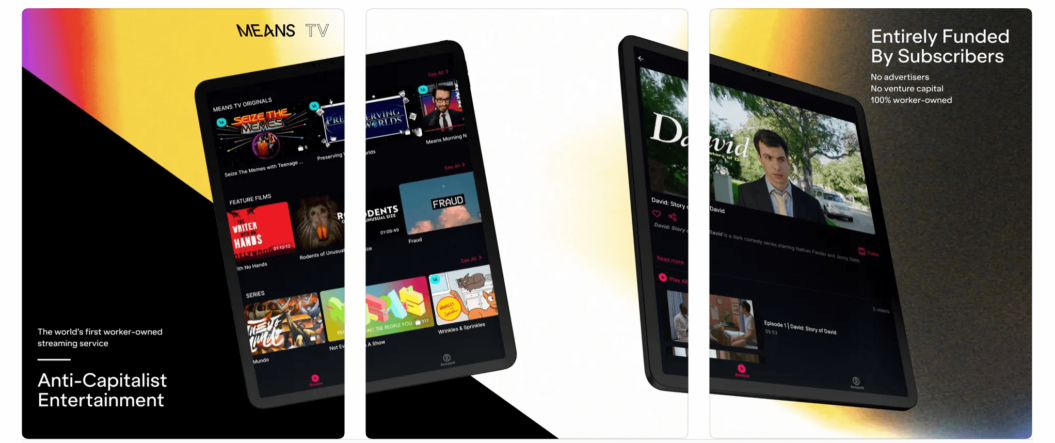 Results
Means TV is a top-tier entertainment streaming service. And with apps, they kicked it up a notch and increased the value of their membership.
Apps make it easy for people to make Means TV a part of their daily routine.
And they used that momentum, along with Uscreen's coupons and gift card offers, to increase loyalty by upselling annual memberships. On Black Friday 2022, they doubled their sales from the previous year.
💡 Over 65% of Means TV's audience use the apps to view content and interact with other members.
This helped Means TV stand out in the streaming entertainment industry and grow their revenue to 40k+ a month.
Apps gave us an air of legitimacy and got rid of any barriers to accessing the content. We're available on all the same platforms as the big streaming services, and pose a real alternative option.
Get started for free
Whether you have 200 or 200,000 members, we have all the tools that you need.