Without a doubt, video streaming technology has revolutionized marketing. Free, user-friendly platforms have opened the playing field up for even the smallest businesses, and an independent, home-based enterprise can reach millions of people with the right video. Producing a piece that captures viewers' imaginations is enough to make it go viral, expanding your potential customer base beyond anything you may believe possible in the planning stages.
In the past, the biggest businesses would channel their advertising through television, radio, and print – none of which allowed for a direct or instant line of communication between themselves and their consumers.
Online marketing, however, is all about interacting with your target demographic. Rather than simply trying to sell your products with a 20-second TV spot or taking out an ad in a local newspaper, companies can now produce a short video, upload it to their website or other platforms, and receive feedback from customers within minutes. Any ideas or issues that struck the business can be distributed immediately, without being filtered through multiple stages of a formal advertising process.
According to a white paper by Cisco, by 2019, 80 percent of the world's consumer internet traffic will consist of videos. It's not hard to see why, either. After all, watching a video for a minute or two (or longer, depending on the subject) is much easier and convenient than having to read blocks of text. Watching a video is also a welcome break for the eyes and hands, without any need to scan lines of copy or keep tapping that 'down' key to scroll.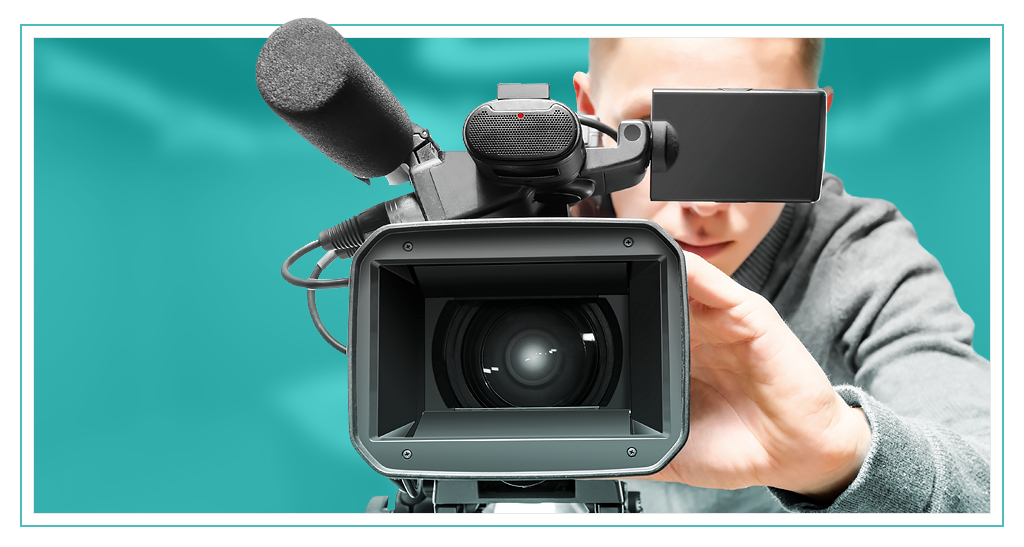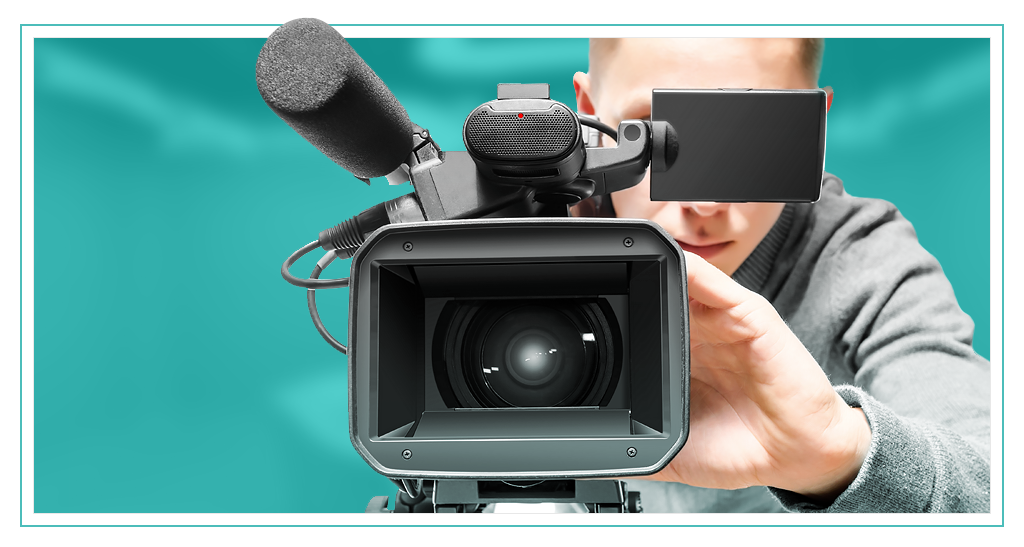 Videos are a must for every business. From stockbrokers to caterers, and from internet marketers to dentists, marketing with videos has taken off in a big way. Nielsen attests that 64 percent of marketers actually expect their strategies to be dominated by video in the coming months and years, while Axonn Research revealed that seven out of 10 people see companies in a more positive light after digesting a valuable video they have produced.
Developing and uploading videos on a regular basis is key to maintaining a strong web presence, whether you like to host webinars, demonstrate products, or talk viewers through aspects of your services.
However, the question remains – where DO you upload them to achieve the best results for your budget, your goals, and for maximum reach?
There are many video platforms available online today, each with its own advantages and disadvantages. Finding those that work best for your company and target demographic may take some time, but this commitment is absolutely worth it in the long run.

Pros:
Free to use
Easy to set up channels
Integrated social sharing tools
Cons:
Non-White Label site
Only accommodates videos, with no other marketing opportunities or materials
Fairly basic overall
Without doubt, YouTube is one of the biggest, most revolutionary websites ever built. Not only does it allow anyone to upload and distribute their own videos for free, but it has also become a vital money-making channel for content-producers. Hosting a personal beauty vlog or streaming footage of video games is big business now, with creators like PewDiePie earning a very decent living from their original content.
More than four billion videos are watched each day on YouTube, and it is the second biggest search engine – but is it right for your business's video marketing campaign?
Uploading videos to YouTube is a great place to start, which is why so many companies manage to build impressive followings on their own channels. It is ideal for finding and distributing free content, and establishing a wide fan base; with integrated social media, content can be shared across channels such as Facebook, Twitter, and more with a simple click or two.
Branding is easy, as channels are simple to set up and manage, while adding your own logo is fairly straightforward: all this reinforces the idea this is the official home of your business on YouTube.
However, while YouTube is free, monetizing videos can be fairly complicated. Not in terms of setting up, but more in terms of actually sustaining income over time. Placing ads before, during, and after your videos is one way to earn money, but these can be intrusive and frustrating. Viewers may well click away to another video if they feel an unskippable ad is running too long; they may also see a competitor they prefer in the ad and choose to visit them instead. Viewers may also miss ads altogether if they have an ad-blocker installed (these extensions are easy to add to browsers).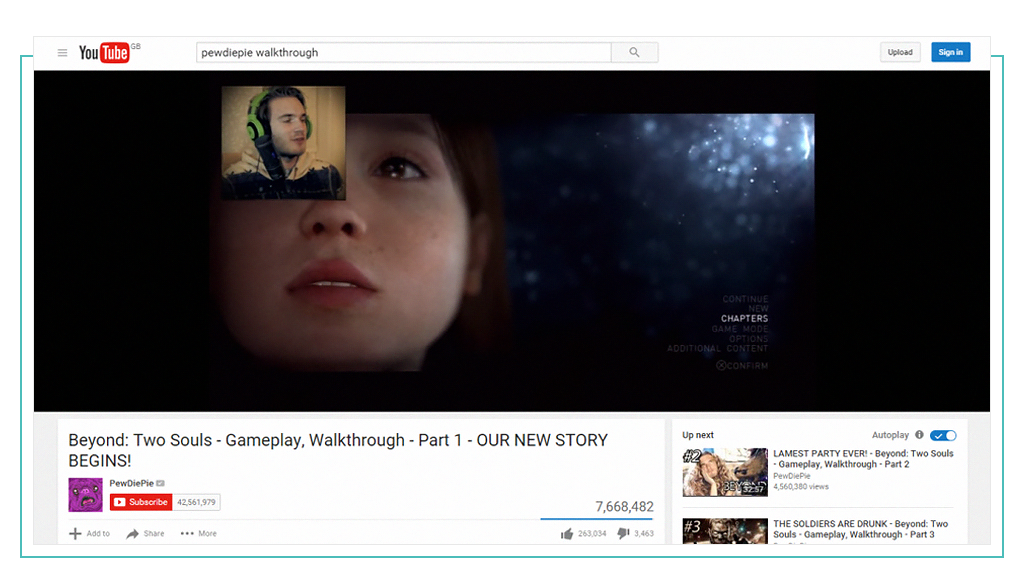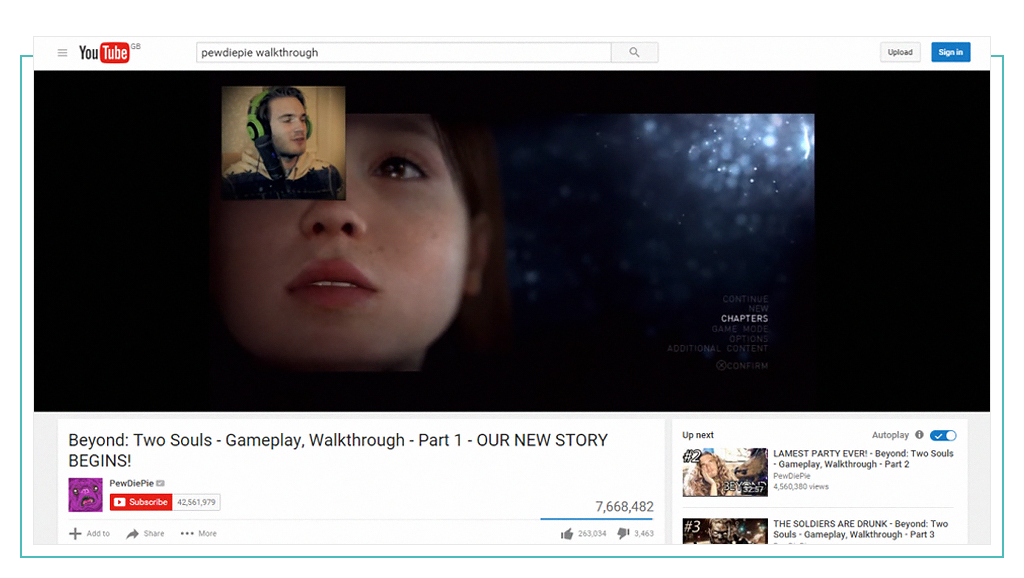 There is also the problem that YouTube is not a White Label platform: businesses are unable to use the technology to create their own branded site. This means that, while your videos are on one of the biggest video platforms on the planet, they effectively belong to YouTube. Viewers have countless other videos to watch, and businesses to learn about, all around them; with your own branded site, though, there is less risk of viewers clicking away.
On a lighter note, another way to earn money from YouTube videos is to release teasers without actually granting viewers access to the full content unless they click through to your own website. Once there, they can be prompted to subscribe to your business or buy the video itself. Again, this is dependent on the strength of the video's concept, and must offer potential buyers high-enough quality to justify their paying. As a movie teaser whets audiences' appetites to watch the full movie, your YouTube snippets must capture people's imaginations and entice them into paying.
It's vital to remember that your videos are a product, whatever their goal (even if a specific piece is created solely as some harmless fun, such as a dance-off for charity): you must offer an easily-identifiable value. Will a specific video make customers laugh? Will it enhance their understanding of a particular subject? Will it give them the tools they need to improve their own business or boost their own creativity?
Before you upload and distribute a video, you must understand WHY your prospects should pay for it. Make the benefits of paying to watch clear, either in the teaser itself or with a powerful description.
Understandably, people are unlikely to invest in a membership or standalone video unless they feel certain it will pay off. For a business to ask for payment, the videos must look, sound, and feel professional: shoddy camera-work, unclear speech, and no introductory titles or music all contribute to an amateurish feel.
If asking viewers to pay, businesses are likely to see better results from using Uscreen, which allows businesses to build their own subscription-based sites with a wide range of additions. As outstanding as YouTube is, it only offers businesses a video service, whereas Uscreen accommodates documents, PDFs, and much more, making it a comprehensive marketing system.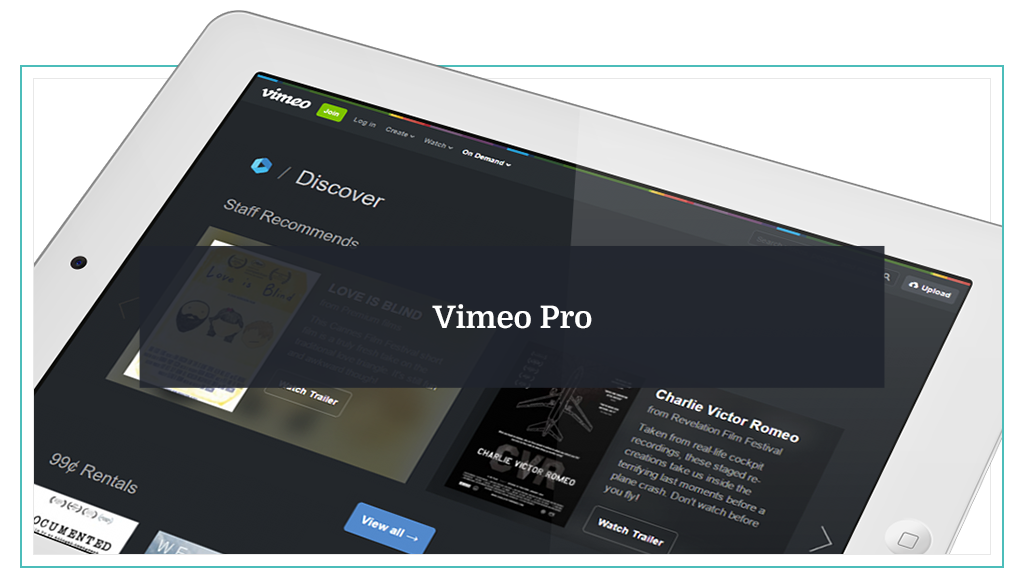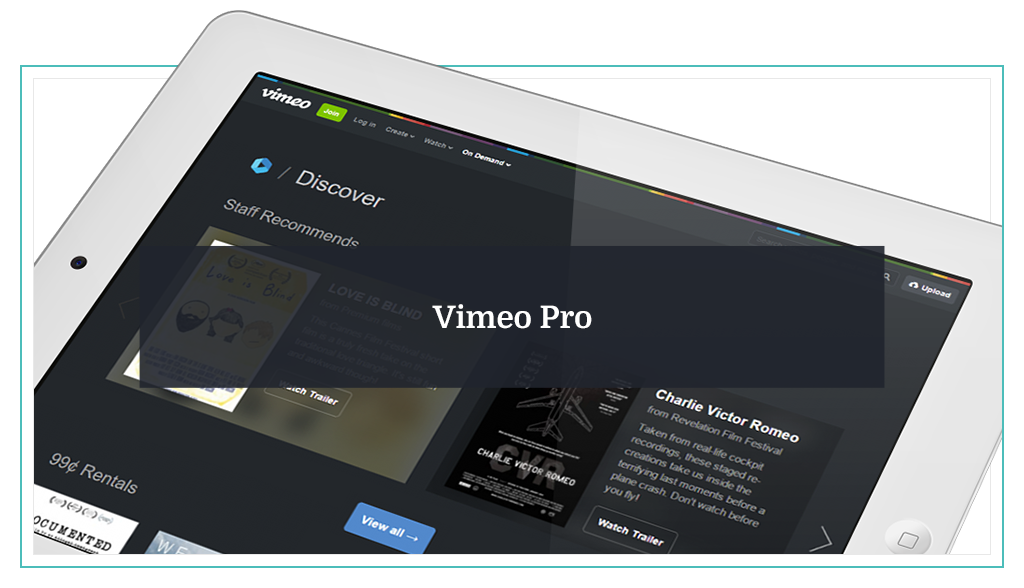 Pros:
More subtle layout than YouTube
Pop-up player prevents redirection to separate pages
Cons:
No White Label set-up
Unimpressive security
Vimeo is one of the most well-known online video platforms, and Vimeo Pro is its commercial-account version. This is aimed at businesses looking to distribute videos as part of their marketing campaigns, and offers a decent package, with efficient bandwidth, a quality video player, analytics, and even third-party video support. This is a basic system, useful for companies looking to build their first subscription-based website.
Vimeo welcomes over 170 million viewers to its site every month, many of whom could be potential customers. Advanced user-tracking gives business a deep insight into who has watched their videos, and where they have been shared, with specific geographical data.
Vimeo Pro allows users to add up to 20GB of HD videos per week, embed the player in their site, and create a basic storefront through which to sell videos (rentals, purchases, or subscriptions are all available). At a visual level, Vimeo Pro's layout is more subtle and cleaner than YouTube's – and softer on the eyes, too. With its darker color scheme and less-cluttered design, Vimeo Pro sets itself apart and may feel easier to navigate.
Thanks to the clean, fast-loading pop-up player, trailers for videos can be watched with a minimum of fuss. Unlike YouTube, which directs viewers to another page whenever another video is clicked (particularly annoying if done by accident, interrupting the flow of the piece you're watching currently) these videos are watched without leaving the page.
However, there are disadvantages. Vimeo Pro is not a White Label platform (which may be an impediment to those businesses looking to create a fully-branded experience), and offers no real customization options. This means that companies are unable to make their videos look and feel as much their own, and lose out on creating a unique video hub. Branding is increasingly important for effective marketing, and so Vimeo may not be an ideal choice.
Vimeo Pro also has fairly poor security, as anyone can share a business's videos, and there is no integration with CMS systems. There is also the fact that Vimeo's name carries less traction than YouTube, and businesses using the Pro service should be aware of that: those just starting out and experimenting with creating their own videos will likely find YouTube an easier platform to work with.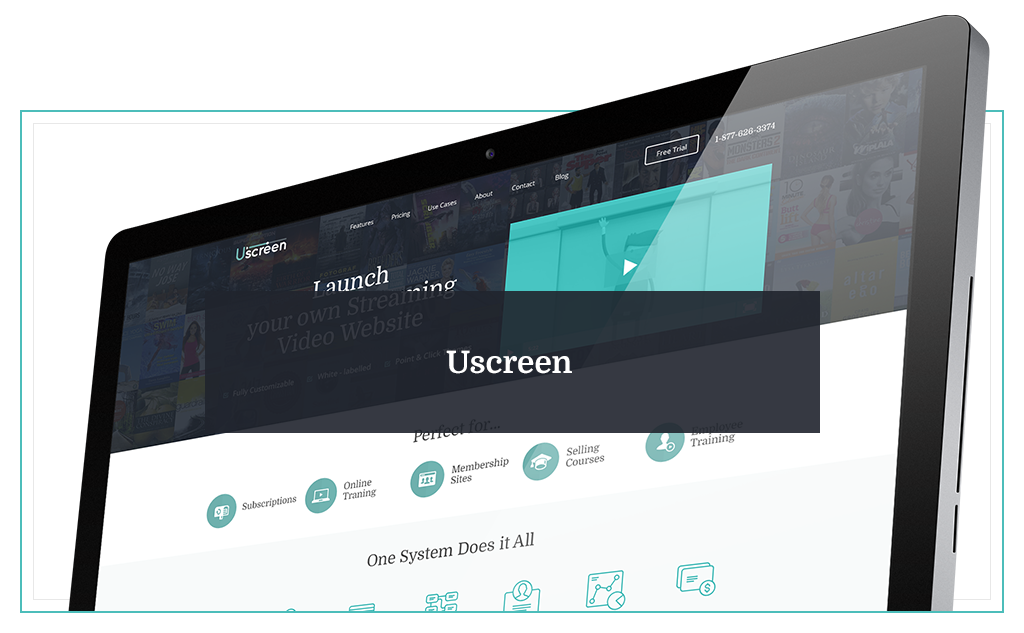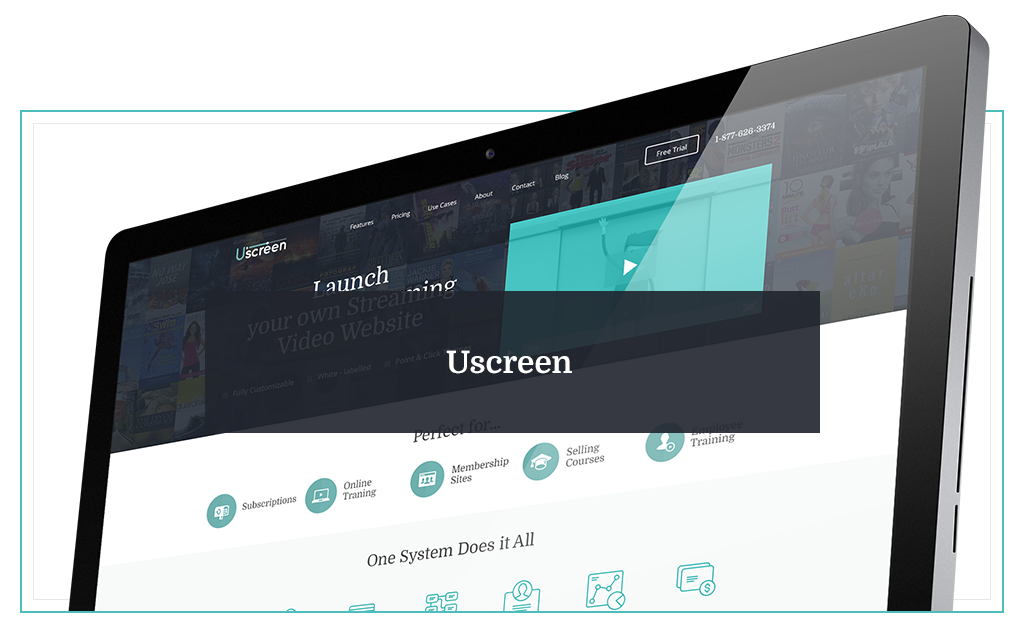 Pros:
Complete marketing platform (documents and PDFs as well as video)
White Label site allows for complete branding opportunities
Huge range of customization options
Custom mobile apps for cross-channel marketing
Cons:
Not as well-known as YouTube
With Uscreen, businesses can build a complete online presence, releasing videos as and when needed, embracing a unique visual style. Customizable themes give companies the freedom they need to separate themselves from competitors, and escaping from the standard white-and-red look YouTube is known for. There is a more independent feel with the entire process: unlike YouTube and Vimeo Pro, which reinforce their own brands while allowing companies to promote their own, Uscreen's platform becomes YOUR platform.
Mobile search is, of course, a major component of any successful online marketing campaign. Reaching users through mobile-optimized videos is a must – so how does Uscreen measure up in this department alongside its competitors?
While YouTube's mobile app is well-designed and hugely popular, it also has its flaws. The quality of videos is generally excellent, and lagging is rarely a problem, yet there is – as of yet – no option to play videos in the background while using other apps, and no way to download videos to watch offline. The ability to enjoy content with no internet connection a major draw, and while YouTube may have plans to release a new paid service that promises these very functions, not all users will be willing to pay for a service that has been free for so long just for the privilege of offline viewing.
Uscreen makes freedom of choice a priority: videos can be streamed or downloaded to accommodate users' personal preferences. This is a vital addition that can allow users to enjoy content on the go, and also means they can download something on the spot to enjoy later if they are about to move away from their connection (reducing the risk of them simply forgetting to revisit it).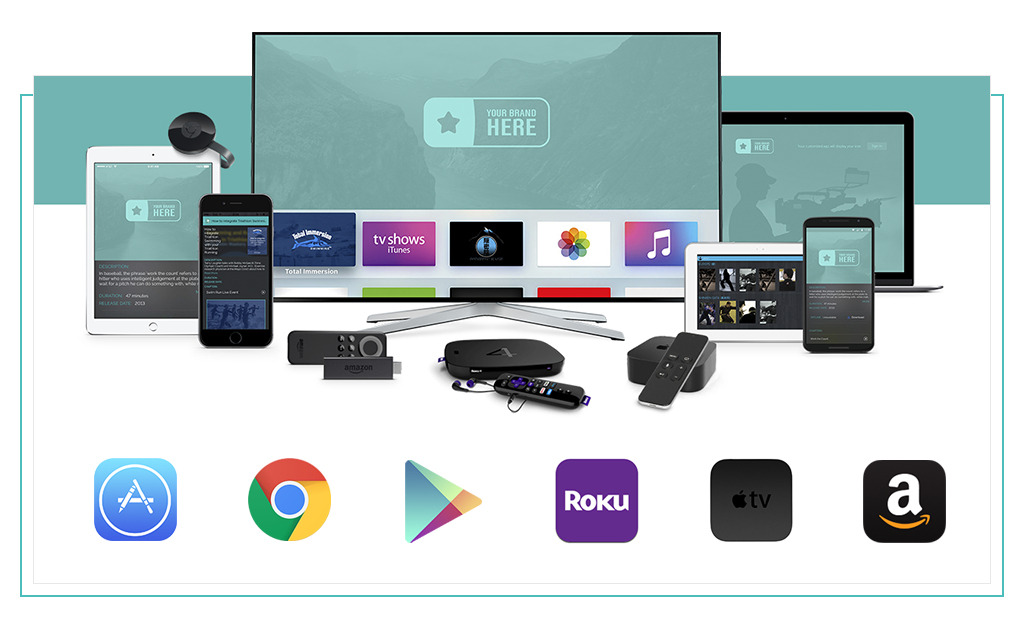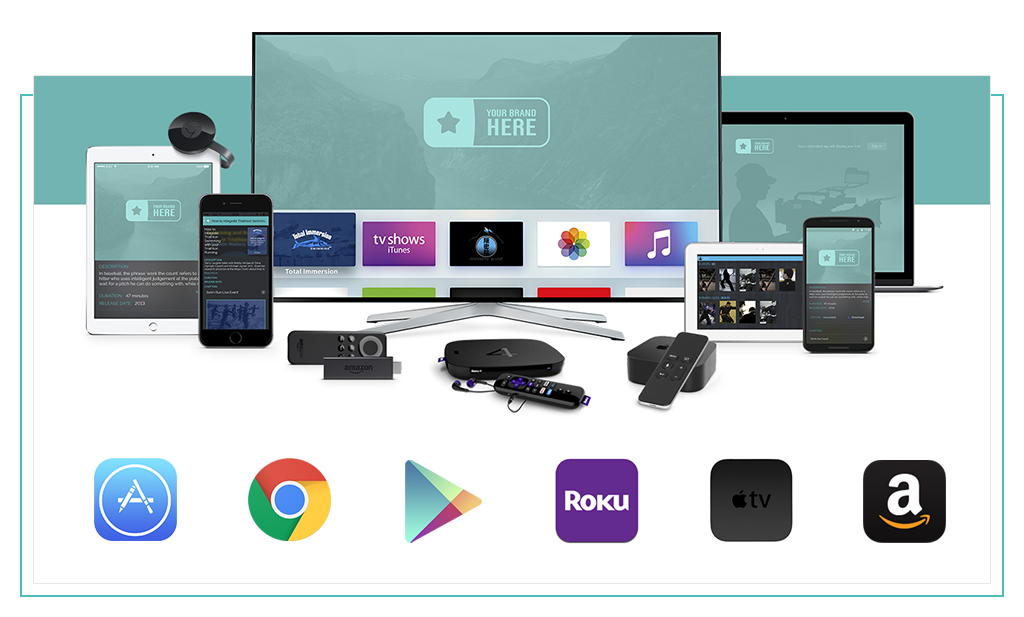 Mobile apps are a major aspect of online marketing today, allowing businesses to create a powerful, unique user-experience that users can take with them wherever they go. Creating an app is a daunting prospect for businesses in their early stages, but Uscreen makes this possible in a hassle-free, highly-accessible way. As we're a White Label site, you can use our platform as your own, without having to carry our own branding. We offer custom apps, where we integrate your own branding on a version of our own app, incorporating your own logo and icons.
Sounds too good to be true? It isn't. Not only do we publish the app on your behalf, we also maintain it for you, ensuring it provides users with a high-quality experience, reinforcing your brand every time the user sees the logo in their list of apps or on their home screen.
Uscreen is fully-customizable, with any aspect of all themes able to be tweaked, and users can create their own personal profiles to manage their subscriptions and engage in discussions (which helps to foster a unique community). Tracking the success of your videos is also incredibly easy, with analytics covering user-data, subscriptions, and royalty-payments. We offer a complete online video-management and distribution system for brands of all sizes.
Without a doubt, all three video platforms offer their own benefits for companies of all sizes, and much depends on personal preference. However, Uscreen provides the most comprehensive, user-friendly, customizable video-hosting service, giving businesses the power to create a fully-branded video hub, enhancing your online presence far beyond what YouTube and Vimeo Pro can accommodate.