If you're a content creator thinking about creating your own video website, you're on the right track.
Consumers are watching more video content each year. Statista reports online videos reach an astounding 92% of internet users.
In 2022, US adults spent 157 minutes per day watching digital video alone. That number is expected to reach 184 minutes by 2026, surpassing traditional TV viewing time.
Want to future-proof your creator business and earn sustainable income? Here's how to make a professional video website, with expert tips and examples.
How to create a video website
1. Decide on the goal of your video website
A successful video website needs a goal: what are you trying to achieve?
Creators often sell:
Memberships
Services
Pay-per-view video content
But that's just a means to an end. Consider what you are going to sell through your video website.
For example, you can sell a sense of belonging like Sarah Beth Yoga. Sarah Beth sells a growing library of yoga videos and a thriving community for members.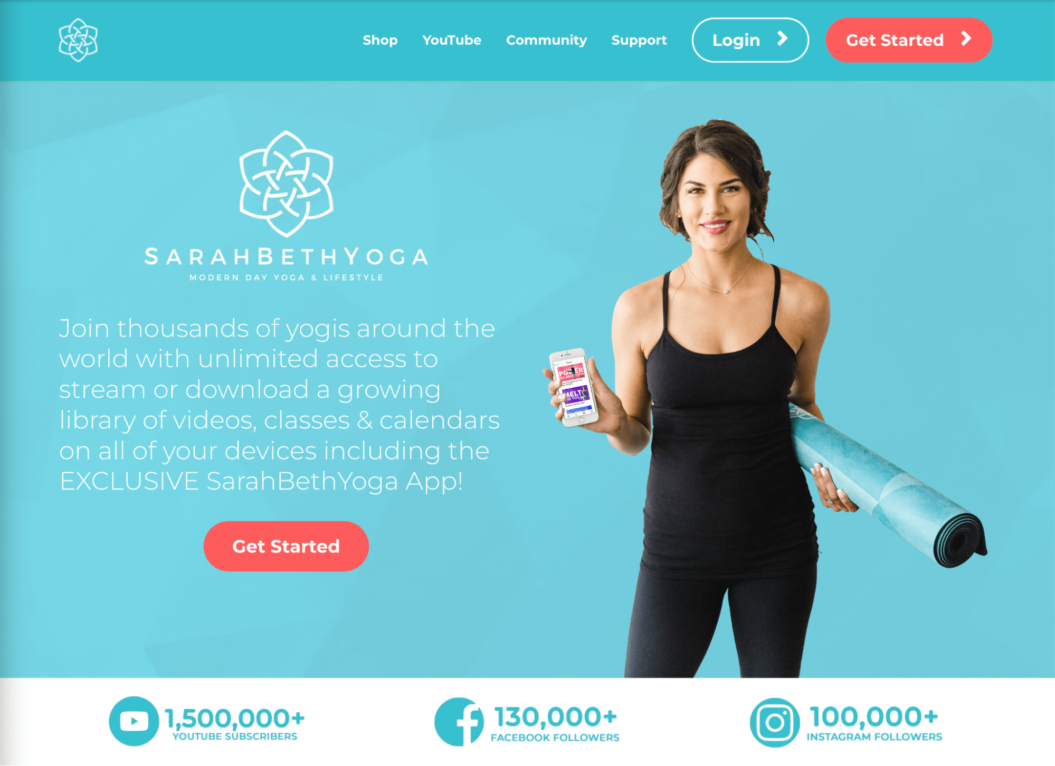 Why focus on community? Well, a membership site with a community area sees a lower churn rate (6.06%) than those without one (10.46%).
You can also sell guidance or a promise. Elite Guitarist, for instance, promises that you'll learn to play classical guitar with expert instructors.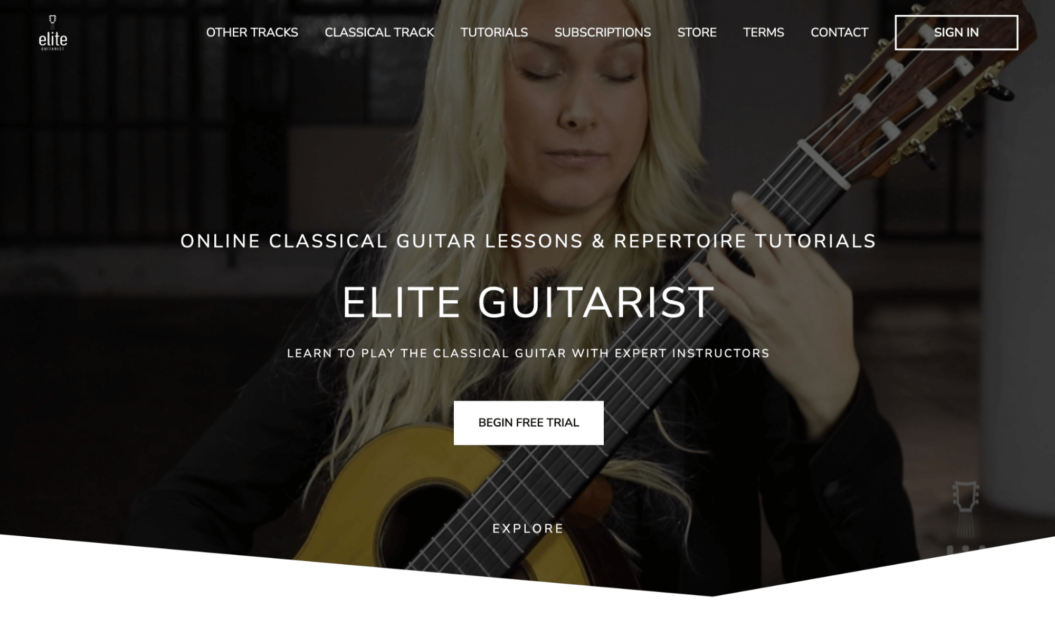 What you decide to sell depends on your audience. Who will you plan to sell to? What do they value most? Answer those questions before thinking about video platforms and website design.

2. Choose a video platform
Once you know who you'll sell to, the next step is choosing the right video platform. A video platform helps you manage content, subscribers, and income all in one place.
With a good video platform, you can focus on what you do best: creating great content.
Uscreen is a video platform that lets you host your videos online. You can also customize your own video website with intuitive design tools, saving you money over hiring a designer.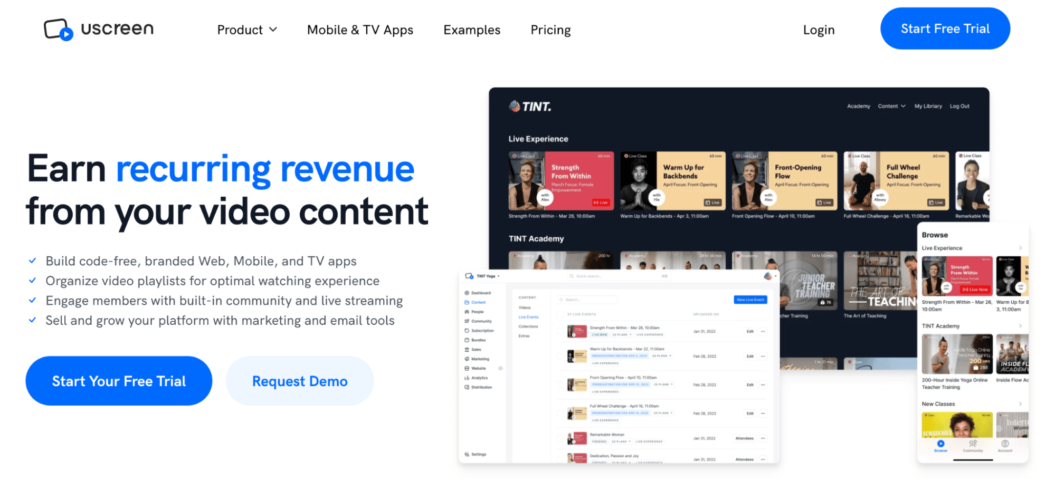 With Uscreen, viewers get a great viewing experience. Users can binge on content thanks to the "Netflix style" category function.
Notice how Means TV, the first work-owned streaming service, lets viewers browse various programs easily.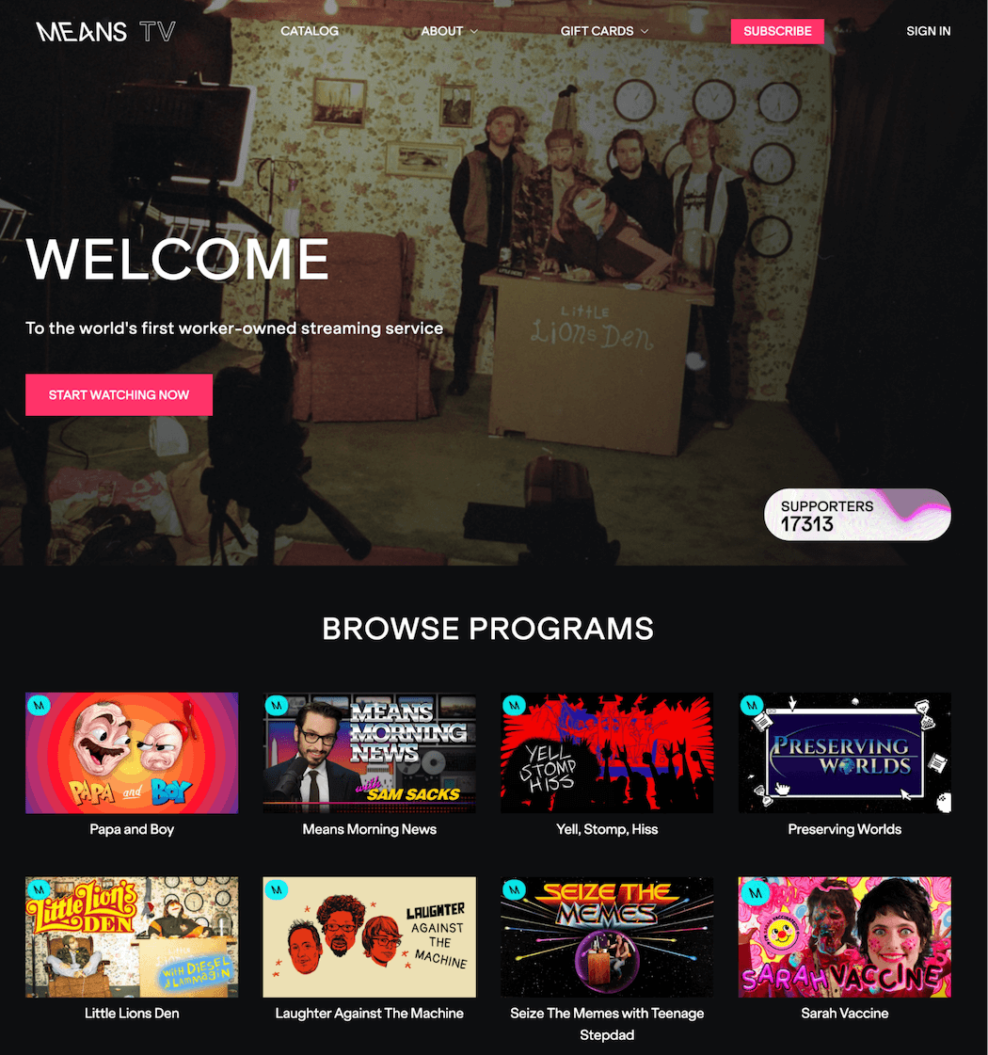 Uscreen also provides:
A high-quality video player with media controls.
A complete suite of membership marketing tools.
The ability to schedule content releases.
A video CMS to upload, organize, and distribute videos. 
Video monetization options.
Live viewing experiences.
Pricing starts at $79 per month, plus $0.50 per subscriber. You can also test out Uscreen with a 14-day free trial.
Uscreen had the things that I wanted and needed as a creator. I felt like they understood me.

Sarah Beth, founder of Sarah Beth Yoga
3. Decide on layout
Designing a website for your brand is an exciting opportunity to showcase your identity. Thanks to website templates, more than half (58%) of membership owners make their sites without an agency or designer.
Uscreen helps get your own video website up and running fast with templates that make selling easy. They also have built-in features to showcase videos, convert visitors, and sell memberships.
Start by picking a theme from the Theme Library and adding it to your Library.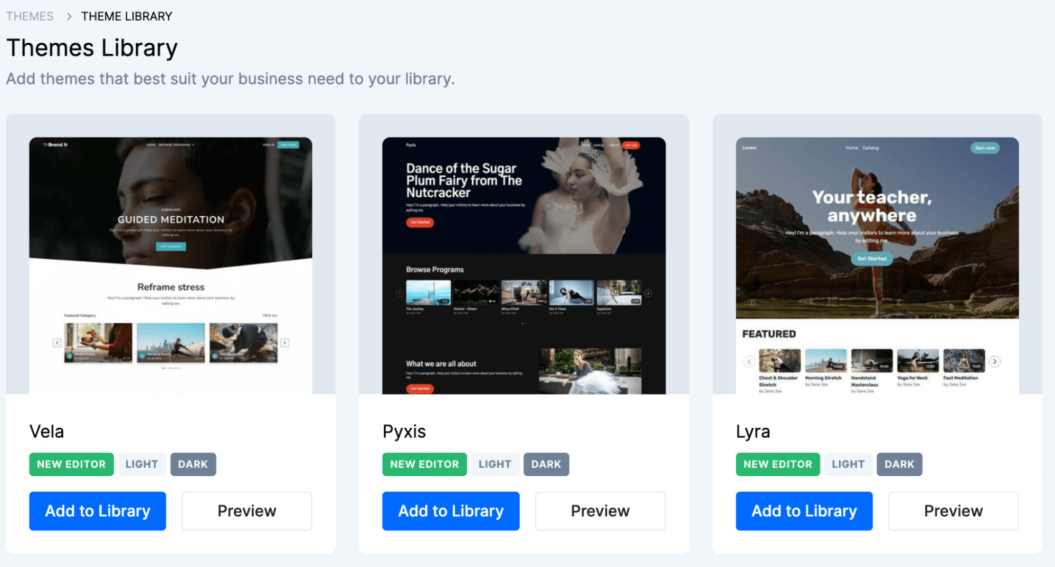 Then, customize the website in your Uscreen admin.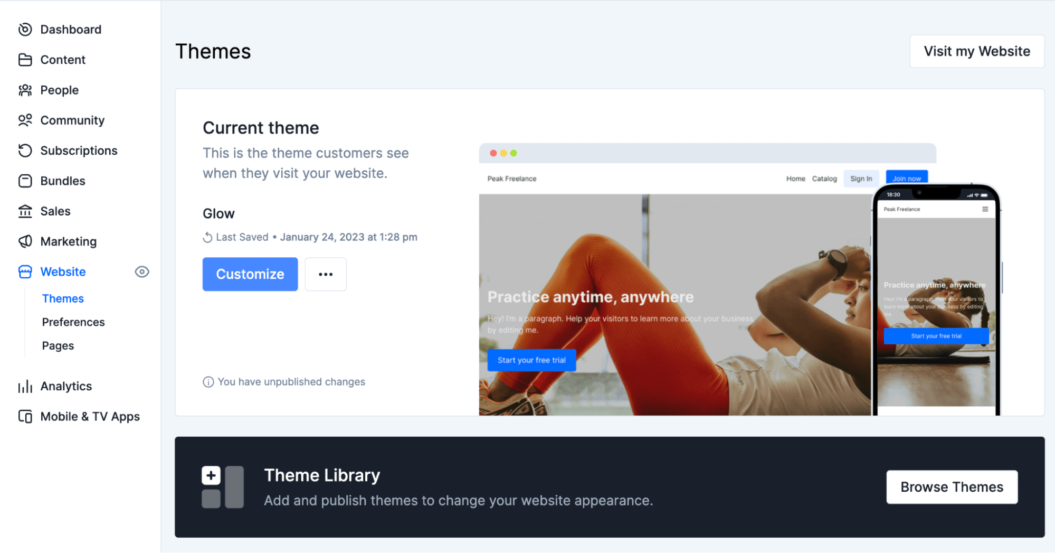 Uscreen's website builder also lets you:
Add your own branding and design.
Customize all the pages of your website, code-free.
Add and edit code for more customization.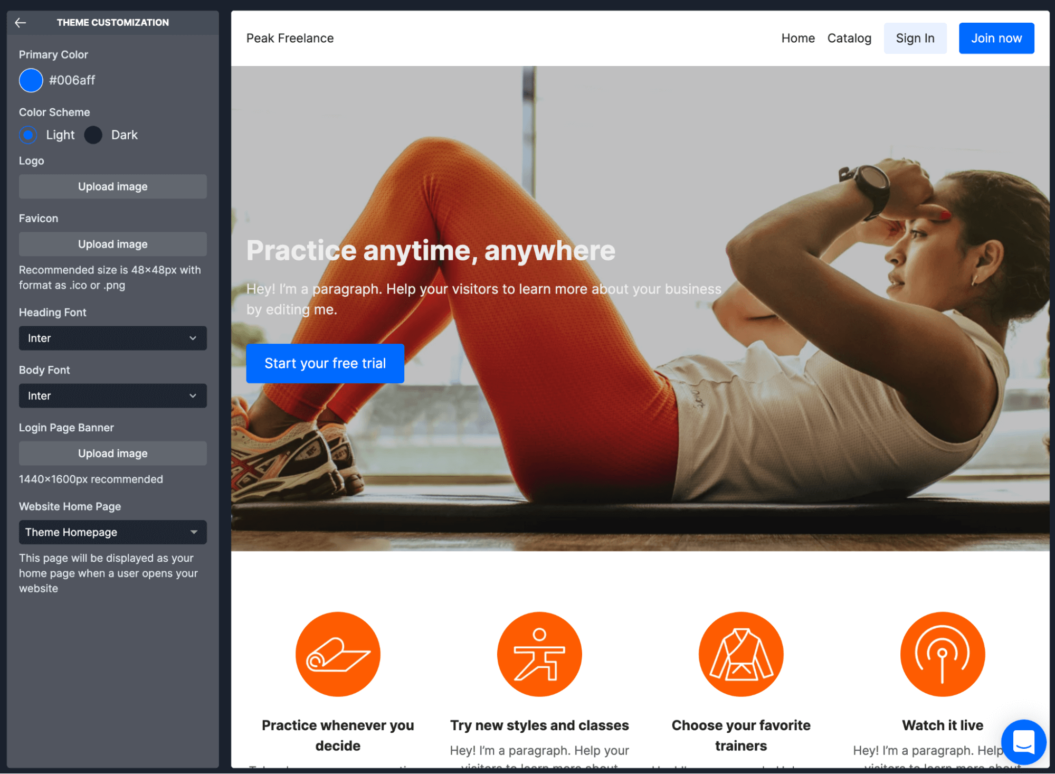 All you need to do is plug in your branding and videos. Then you have a beautiful, professional looking website that helps you stand out from the crowd. When designing, ensure your website looks and feels the same as your social media and YouTube accounts.
4. Upload your video
The next step is uploading your content to your video website.
Having content on your website before you customize it will provide a framework you can use to construct your website. You can see how Coreology Live expertly uses thumbnails, descriptions, and categories to showcase the content on their eLearning video site here: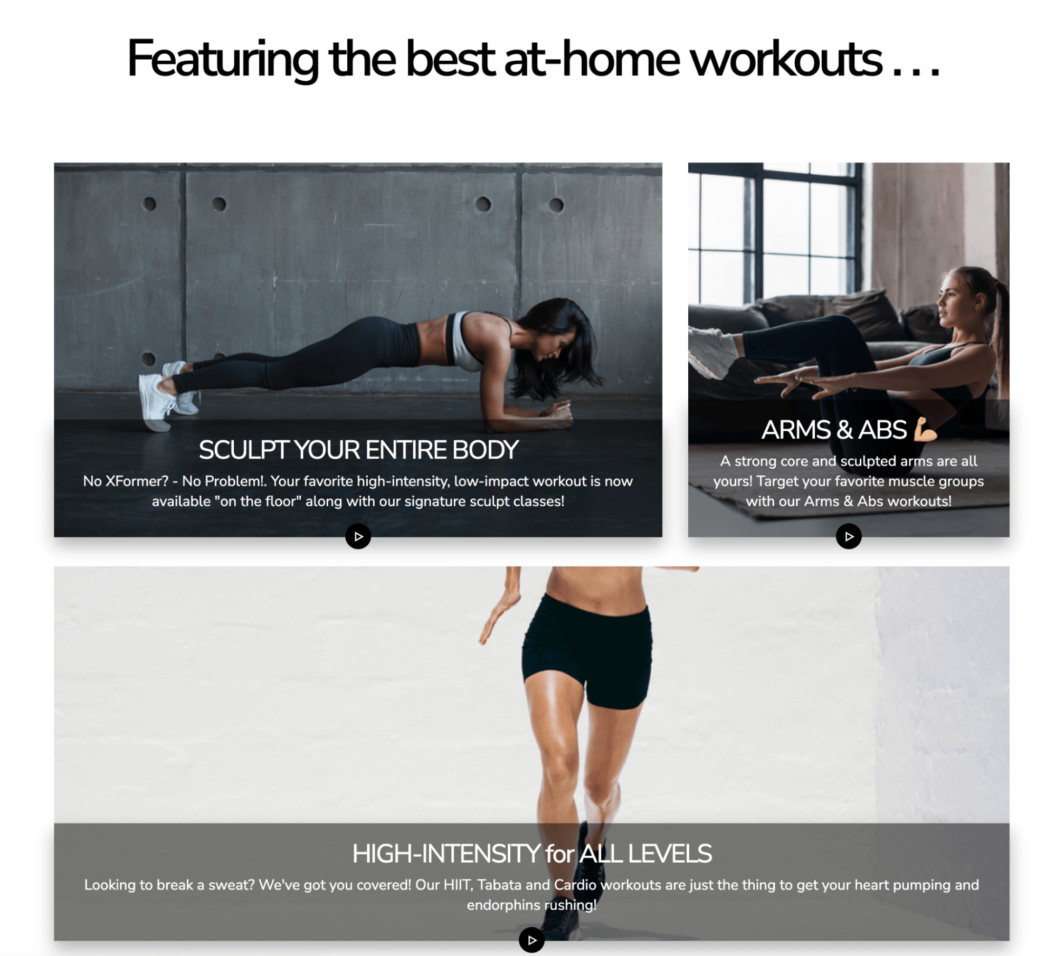 Once your videos are uploaded, you need to optimize your content catalog. You can do this by creating intuitive categories, descriptive video titles, and eye-catching thumbnails for your videos.
Having your content displayed like this can provide a better user experience and provide context to your website. This will result in a higher conversion rate.

5. Add relevant pages
Building a video website involves setting up different pages for visitors to explore. These pages are informative, engaging, and help convince people to consume your content.
Some pages to add to your website include:
Homepage: Your homepage introduces visitors to your video website. It explains what you offer (see step 1) and convinces them to sign up. Make an excellent first impression by including homepage elements like an attractive hero image, a content catalog highlight, and customer testimonials.
Video library. This page contains all the videos you have to offer. It gives viewers extra information like available playlists, video descriptions, watch times, and release dates.
Sign up page. This page gives viewers necessary information about pricing plans and packages. It also lets them sign up quickly and easily.
About us. This page gives a short overview of your video subscription website and the mission behind your business. Create a page that tells your story and builds trust between you and visitors.
FAQ. Some creators also include a support page that answers viewers' questions. Sarah Beth Yoga, for example, has a simple FAQ page that lists frequently asked questions with answers and the option for contacting support if needed.
The pages you include in your video website differ depending on your business. Birdietime, an exclusive video on demand (VOD) website that offers elite golf lessons, provides more specific pages about their coaching plans and how the membership works.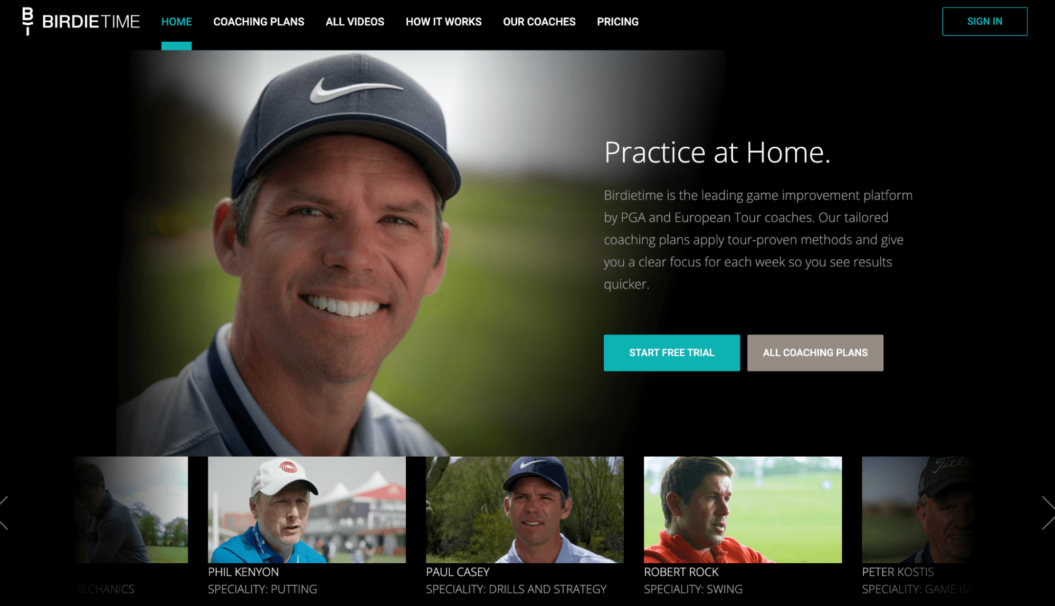 Notice how Birdietime uses link text like "Coaching Plans" and "Our Coaches" to help visitors find the information they need. Visitors can browse Birdietime's video collection, and see more details about their coaches and pricing before committing to a plan.
6. Connect a payment system
Before you launch a video website, you'll have to connect it to a payment provider. This will let you provide customers with a payment option and help you get paid faster.
You can choose between four payment providers with Uscreen:
Stripe
PayPal
Uscreen Payments
Authorize.net
Many creators connect to Stripe. But if Stripe isn't available in your country, Uscreen Payments is a great alternative.
Connecting a payment system is simple:
From your Uscreen admin, click Settings.
Click Payment Providers.
Choose a provider and review transaction fees.
Follow the prompts to connect your video site.
7. Add business tools
As a creator, you're used to doing things with a small team or independently. Sometimes, it's good to have a little extra help to turn your video website into a salesperson.
In addition to templates and payment features, Uscreen offers a full suite of marketing tools to simplify managing your business.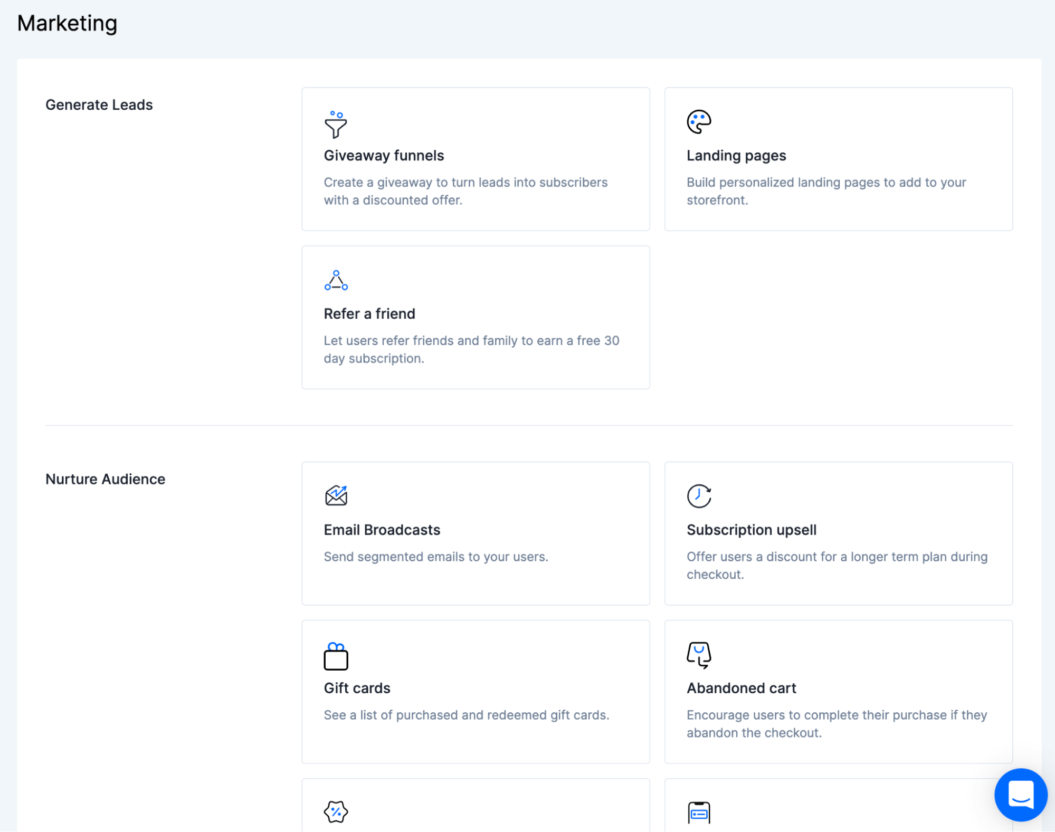 In your admin under Marketing, you can find tools to:
Run giveaways.
Set up referral programs.
Create email campaigns.
Design subscription upsells.
Make coupons and gift cards.
Send push notifications.
Uscreen also has several native integrations with third party apps to learn more about your customers and market to them.
You can find these integrations under the Settings tab in your dashboard. Then click Integrations to connect with apps like Mailchimp, Google Analytics, Hotjar, Facebook, and more.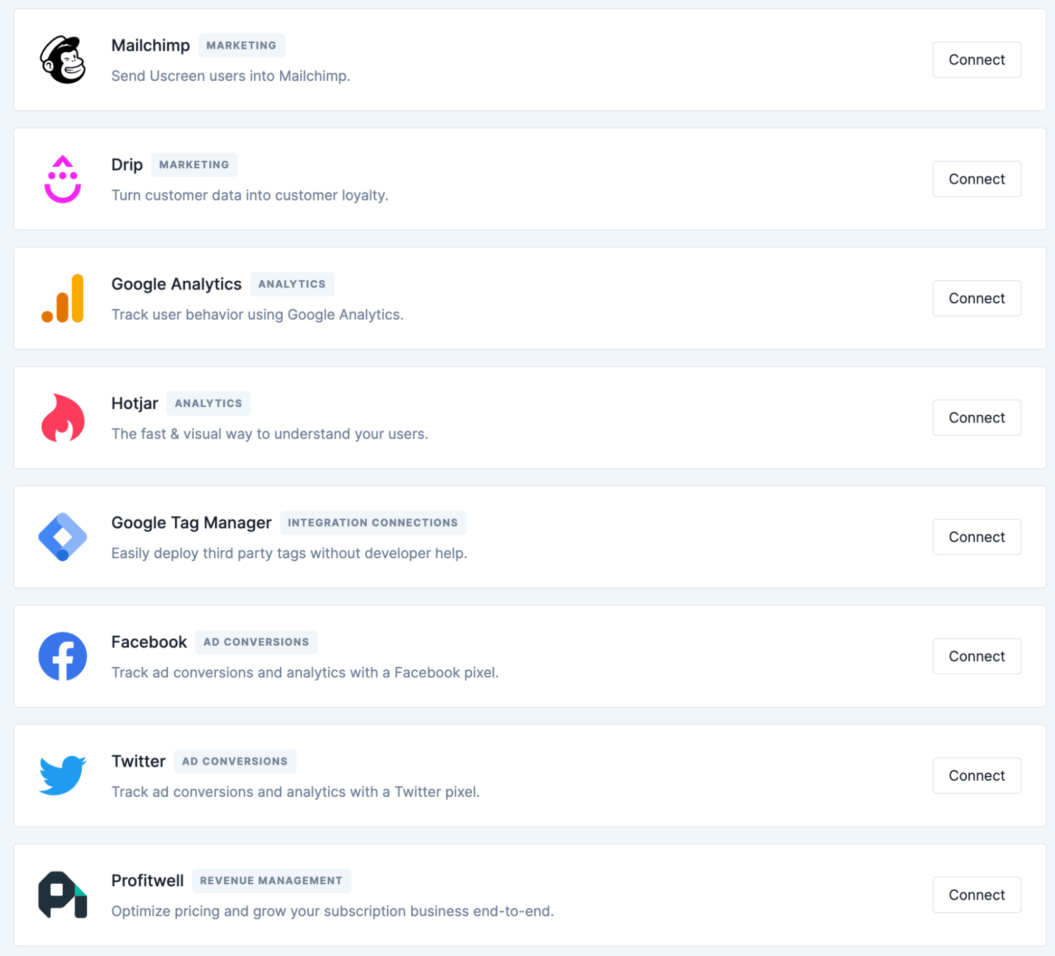 8. Launch your Over-The-Top (OTT) apps
OTT apps allow your customers to access your content on an app that's specifically designed for mobile devices, like:
Smartphones.
Smart TVs.
Tablets.
OTT apps are powerful for video creators. Our data shows that this popular video format can:
Increase engagement by an average of 20%
Encourage more regular visitors by an average of 10x
Boost your customers by an average of 8x
Creating a video app was once tough. With an OTT platform provider like Uscreen, however, it's simple. You can easily lease a white-labeled app with your own branding and content that's uniquely yours.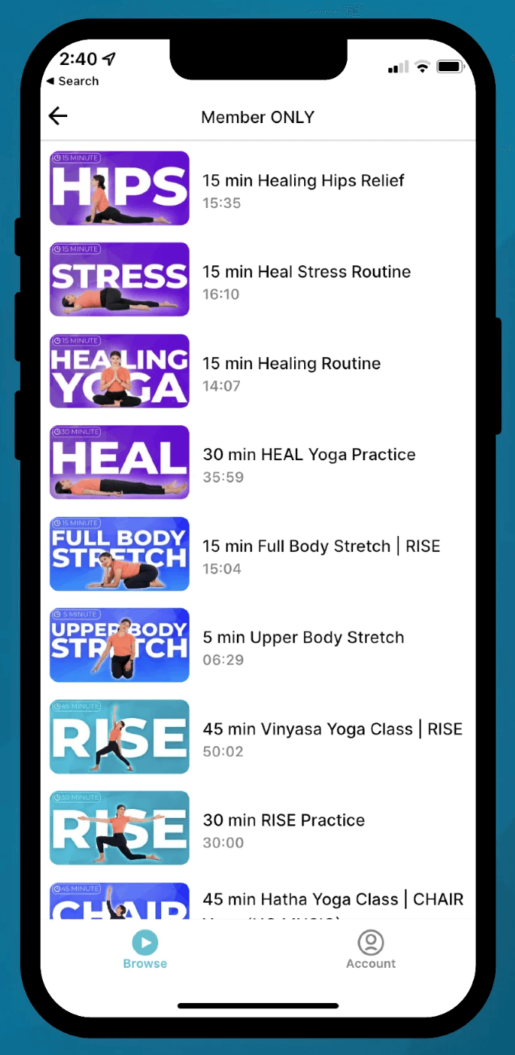 Our developers will build you an app available for testing within 4 weeks on ioS, Android, AppleTV, AndroidTV, Roku, Amazon FireTV. Then you can launch it to your customers's TVs and mobile devices, and celebrate ?
Having apps in addition to my membership site changed the game. The apps are the selling points. People now want to be able to access everything from their devices, whether it's from their phone or their TV.

Sarah Beth, founder of Sarah Beth Yoga
LEARN: How to Create A Live Streaming App – The Ultimate 2023 Guide
9. Preview, test, and launch your video website
Creating a video website is just the beginning, not the end. Some items to check off before launch include:
Test your website and make sure your videos are presented nicely.
Double check all your links and images work.
Send your video site to friends and family to get feedback.
Plus, revisit your site regularly to add new content, update your brand identity, or announce new videos and products.
Tips for making a successful video website
Whether it's your first or fifth video website, here are some tips to keep in mind when building it:
Offer a free trial. Having a free trial sign-up button on your homepage will give viewers a teaser of your content (and improve conversions. Some 52% of people who sign up for a free trial turn into long-term paying customers.
Get a good domain name. Your domain name is a digital address people will find you online. If you've already built a brand, you'll want to get a domain name close to it so customers will remember you and find your business later on. If the ".com" version is taken, you can always find an alternative top-level domain (TLD) like .tv or .co.
Add evidence and social proof. The conformity bias is the human need to do what other people are doing. Give evidence that others have selected your business as the best choice. This could be endorsements from influencers, customer testimonials, "As seen in…" media logos, and trust seals associated with any associations and awards.
Get your video marketing strategy ready. Have a plan to collect top funnel traffic from your YouTube channel, social media platforms, and search engines (SEO). Build your online presence and collect emails from interested people to promote your video membership site and earn more revenue.
Invest in good software and products for your new website. Once you create a video website, it's hard to migrate out of it. Do your research before picking the right online tools, and find ones that will grow with you as you grow.
Stand out as a creator with your own video website
If you've followed this step-by-step guide, your new video sharing website should be ready to go live.
Uscreen offers the best value and on-demand browsing experience to your viewers. From branding and customization to live streams, a premium community, and code-free apps, you can get it all in one platform and grow your creator business.