There comes a time in every VOD business owner's journey when they need to start running ads.
It means they've gotten everything out of their organic marketing, and now need a way to supercharge their reach and attract new customers.
And if you're reading this, it must mean you've reached that phase in your VOD business. Congratulations!
Now, I know that investing money into paid promotions can feel daunting. You want to make sure you're spending your money on the right platforms, in the right way, to get the best return on investment.
Which is why I put this guide together for you.
In this post, I'm going to walk you through the basics of running paid ads and share some resources that will help you to get ahead.
We'll look at:
Let's go…
Goal: What Should Your Paid Ads Achieve?
The first part of setting up a paid campaign is identifying your goal. You need to have a clear vision of what you want to achieve. It can be useful to ask questions like:
What do you want to promote?
What message do you want to convey?
What does success look like? (More sales, leads, etc.)
Knowing the answers to these questions will help you better understand the point of your campaign and keep you focused when creating other elements, like writing your landing pages.
Let's take a look at a hypothetical example.
Josh Kramer Yoga is a health and fitness platform for online yoga classes. He offers a 7-day free trial for all of his customers on his website: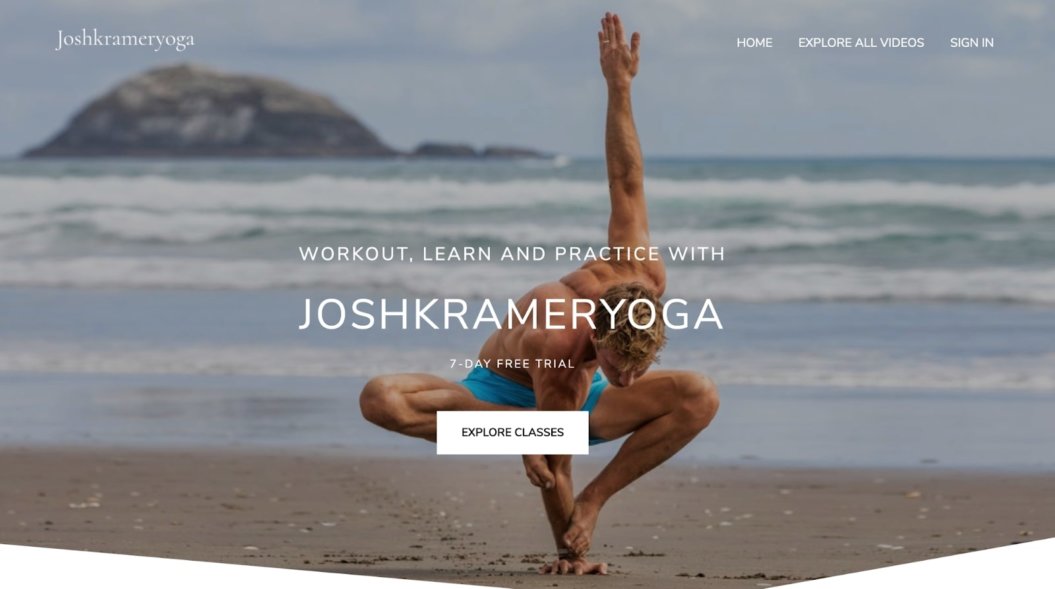 If Josh was running paid ads, he might answer the above questions as follows:
What do you want to promote? My 7-day free trial
What message do you want to convey? Signing up for this free trial will give you the opportunity to improve your health and wellbeing
What does success look like? Convert 100 people through the sign-up landing page
This would give his campaign a clear focus and end goal. The more measurable your success is, the better you can see if your campaigns are working.
I highly recommend you start with these questions before you think (or worry) about any of the more technical elements. In the rest of this post, I'll guide you through those, and show you resources to help make learning paid ads a breeze!  
Audience: Who Should See Your Ads?
The next part is to figure out who should see your ads.
Figuring out your audience can be tricky, and will often involve some incremental testing – using smaller sums of money – to make sure they're being delivered to the right people.
You'll need to figure out…
who they are
what their habits are
what they're interested in
where they spend their time online
the types of content they consume
…which can take some time to nail down. Now, don't worry if this sounds like a long laundry list of things to do. Chances are you already have access to some data to help here.
Your video on demand website should be connected to Google Analytics, and you'll likely have some social media accounts like a Facebook page. (If not, go and set those up!)
You can also collect that data manually by asking your existing customers and looking at their data. It's a longer process but can often give you some really good insights.
If you are collecting this data digitally, you can take advantage of one of my favorite paid advertising methods…
Retargeting: Share Your Message With An "Aware" Audience
Retargeting is a type of advertising that targets people based on their previous actions on a website. When they visit a site they are tracked by a pixel that logs their activity.
You might have experienced this yourself on platforms like Instagram. If you've visited, say, a retail shop online you've likely seen adverts for the same (or similar) products in your feed.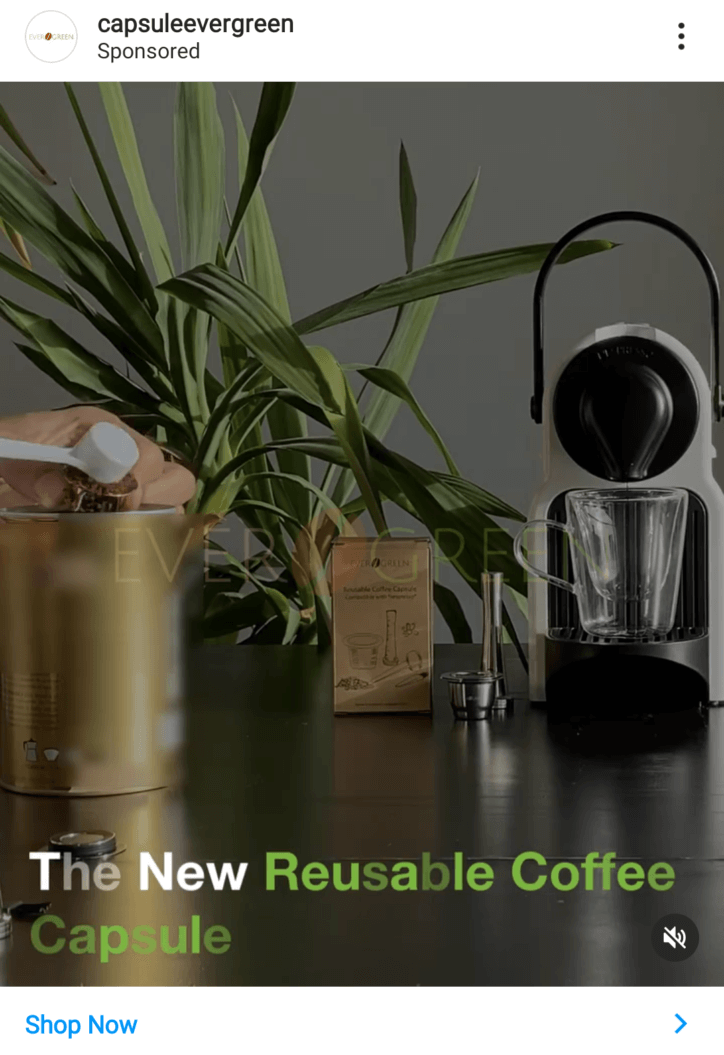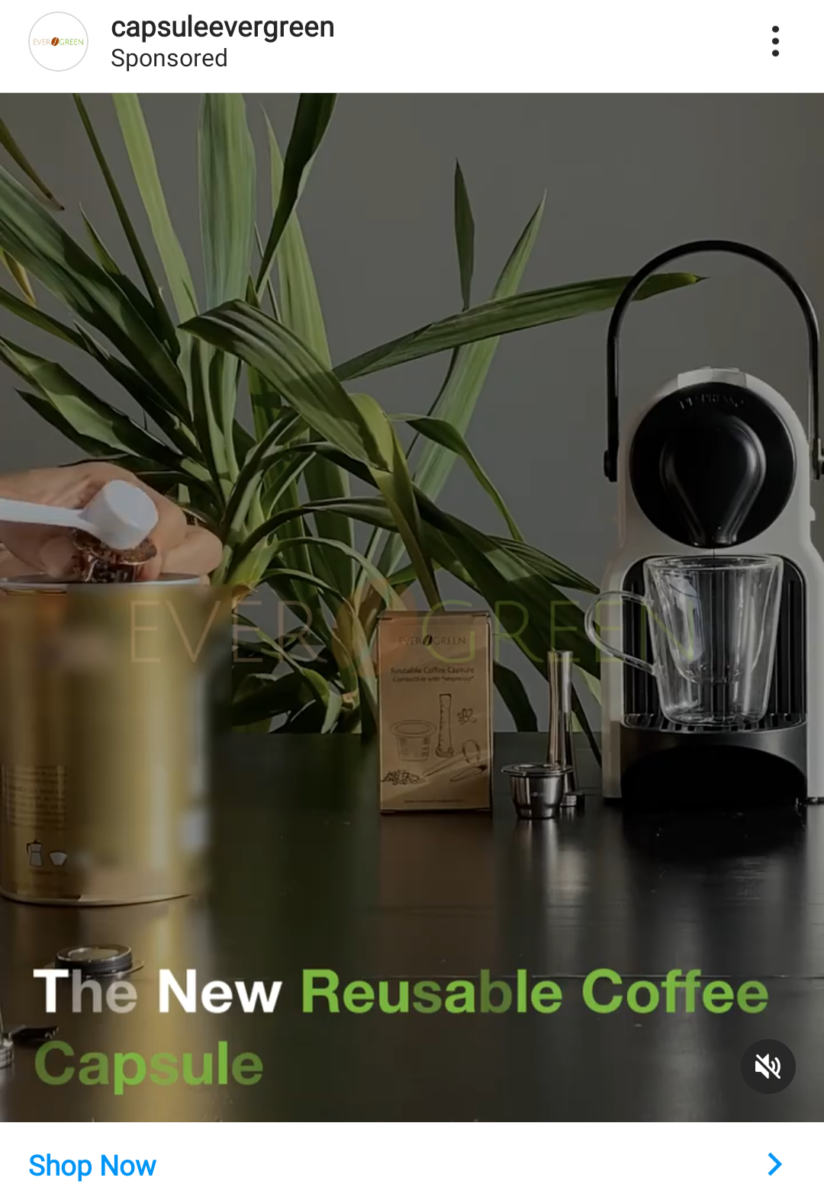 Here are some of the major benefits of using retargeting:
Retain your most qualified leads: people who have already visited your website are more likely to convert
It's cheaper: you'll spend less per customer because the audience is already familiar with your brand
Testing is higher quality: you can run tests – such as A/B tests of your visuals – and receive more precise feedback
To take advantage of retargeting you need to enable tracking on your website for the platform on which you want to advertise.
If you had Facebook in mind, here's an article about how it works as well as a guide on how to Integrate Facebook Pixel with Uscreen. Google also has an extensive guide on how to set up tracking on your website.
Platform: Where Will You Run Your Paid Ads?
In this section, we're going to look at where you're going to run your paid advertising campaign. To do that, we're going to follow one of 2 paths:
You can click either of the links above to be magically transported to the section that's relevant to you. Or, you can scroll down and read everything.
Let's go…
You DO Know What Platform Your Audience Uses
If you're certain your audience spends the majority of their time on a specific platform, like LinkedIn or Twitter, then I highly recommend you pick one platform and begin testing. This will save you a lot of time, effort, and money!
To help you set up your campaigns, here are some of the best guides to using each platform:
You DON'T Know What Platforms Your Audience Uses
If you don't know where your audience spends their time online, it's okay. I recommend you get started by using either Google or Facebook. Why?
Because Google and Facebook are used by so many people. They have large audiences and have collected a lot of specific data about them.
This makes setting up basic targeting and retargeting much easier, and increases the likelihood that you'll come across one of your potential customers there.
To get started with these I'm going to suggest you look at these 2 resources:
Facebook Blueprint: a guide to help you grow, and create paid ads, for an online audience
Google's Ad Courses: an entire database of courses from Google on how to use their platform's ads effectively
You can also look for a range of courses on both of these topics on platforms like Skillshare and Udemy.
In the next section, I'm going to talk you through creating stellar paid ads for your VOD business that will excite and convert your potential customers!
How To Create Stunning Ad Copy & Visuals
Now comes the fun part – creating your ads.
This is where you get to be creative and experiment with different ways to make your brand and message stand out from the crowd. A good ad should:
Grab attention.
Generate interest.
Give a clear call to action.
You can do this using a mix of copywriting, images, and videos. If you get the mix right, you can create a truly effective ad that will help you reach the goals you set earlier.
Let's look at each of those elements on its own.
Copywriting
Copywriting is the text that you include in your ad. This can either be in, on, or around the visual elements of your paid ad. Like here: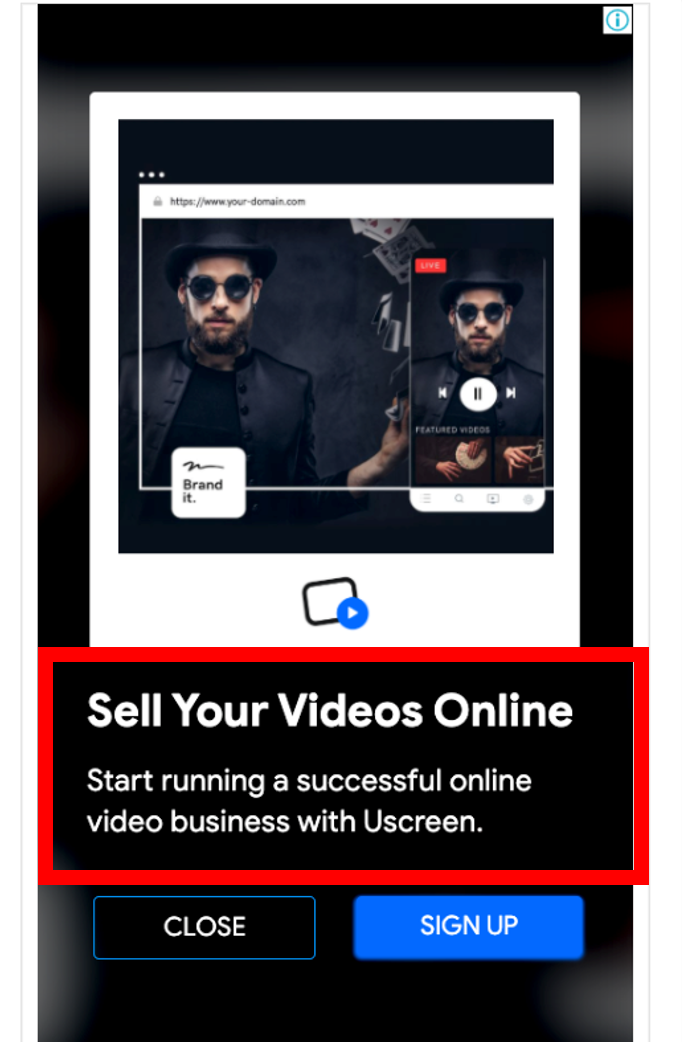 It's common to overthink and worry about whether you're writing the perfect copy. But, when you're starting out, just focus on these 4 things:
Keep it simple.
Make it clear.
Use easy-to-understand words.
Have someone proofread it.
Everything else will come down to testing, improving, and adjusting to fit the needs of your audience or your campaign. There really is no right or wrong to start with!
Visuals: Grab Attention With Imagery
Your visuals need to match the topic you're targeting people for, and be in-line with the copywriting you use. The better the harmony in these, the better the result.
Like how everything in this paid ad for fitness professionals just "fits" together: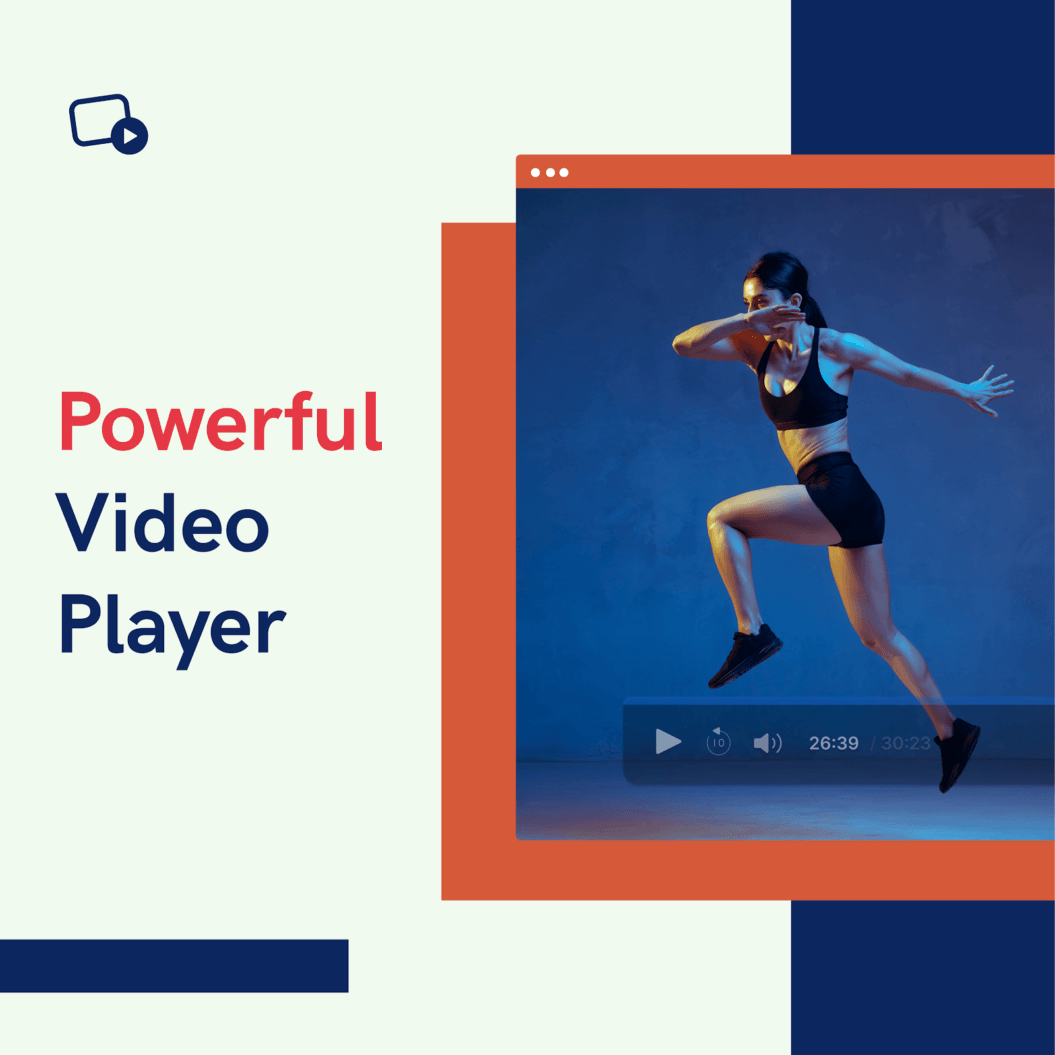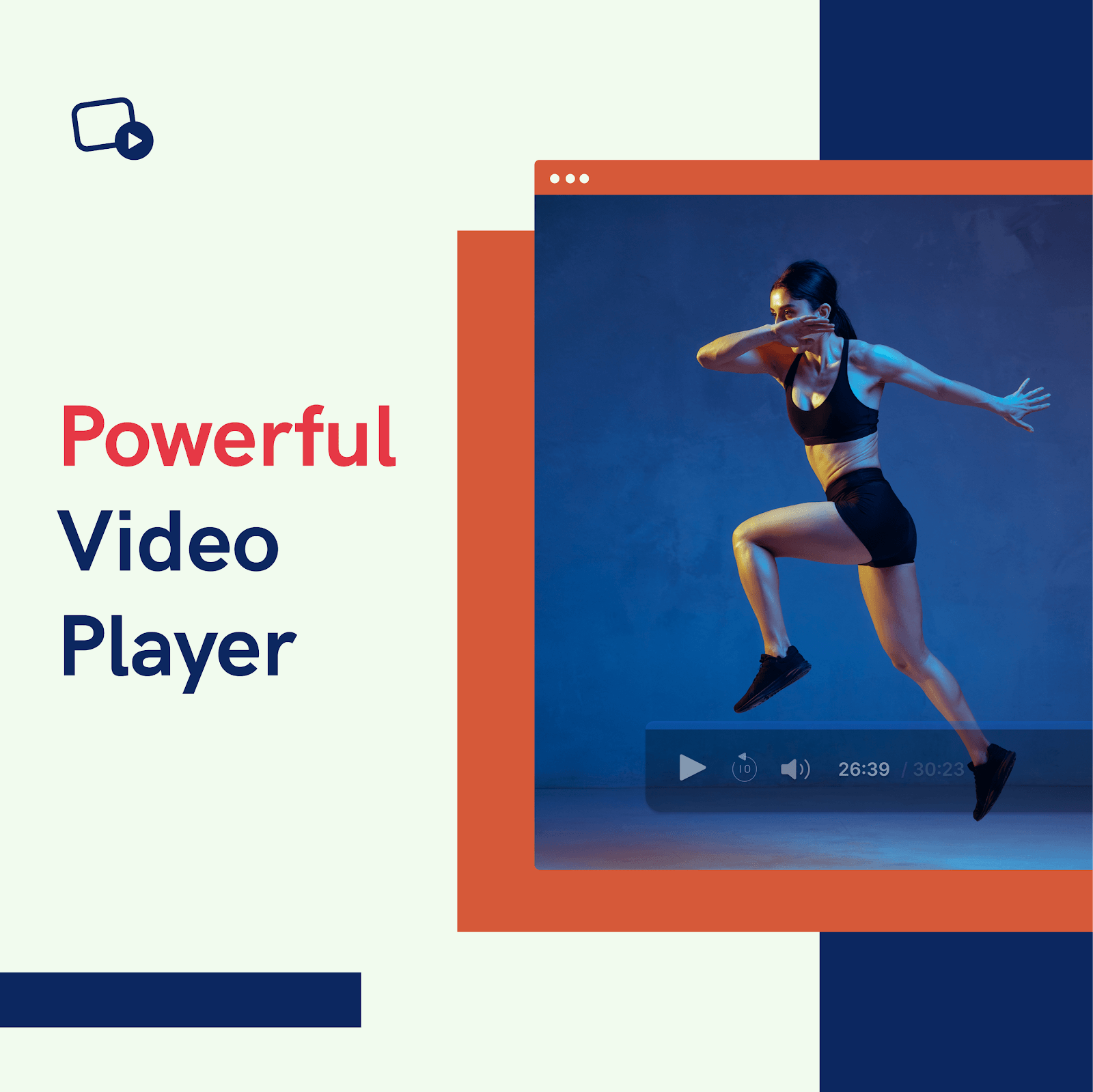 Much like copywriting, I recommend a keep it simple approach here. Try to stick to these general rules of thumb:
Follow your chosen platform's guidelines.
Use high-resolution images.
Avoid "busy" color schemes.
Select one element per ad that will stand out.
Add your logo or brand where possible.
If you'd like some inspiration and to see how other brands are using paid ads, take a look at
examples of Facebook ads and these examples of Google ads.
Landing Page: Where The Magic Happens
All of your paid ads point to one place:
Your landing page.
This is where you elaborate on what you've said in your ad, and convince people to take another step. Namely, taking an action that will help you achieve your goal.
It's important you make taking that action logical, easy, and worthwhile for anyone who clicks through from your ad. The lower the friction or mental energy, the better!
For example:
If your goal is to increase email sign-ups, you'd want to create a landing page that makes giving you that information easy. Like offering a free eBook in exchange for their email address.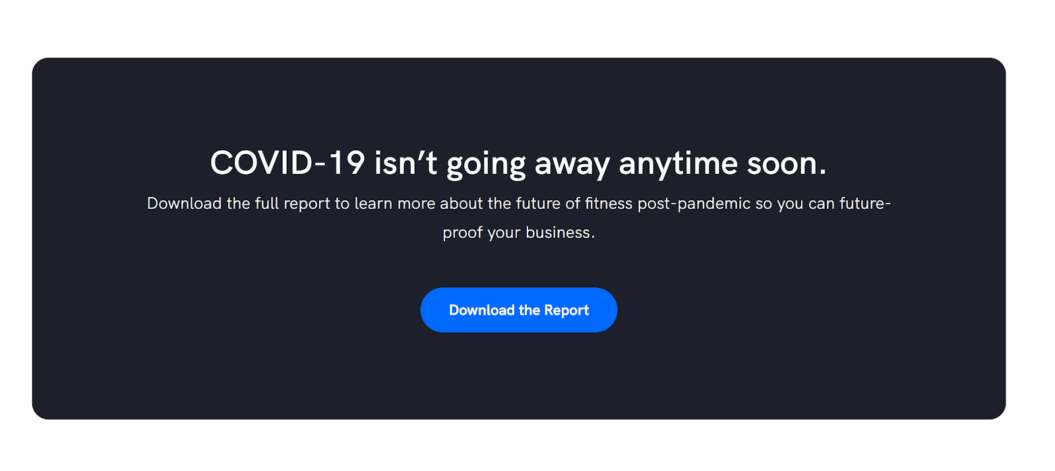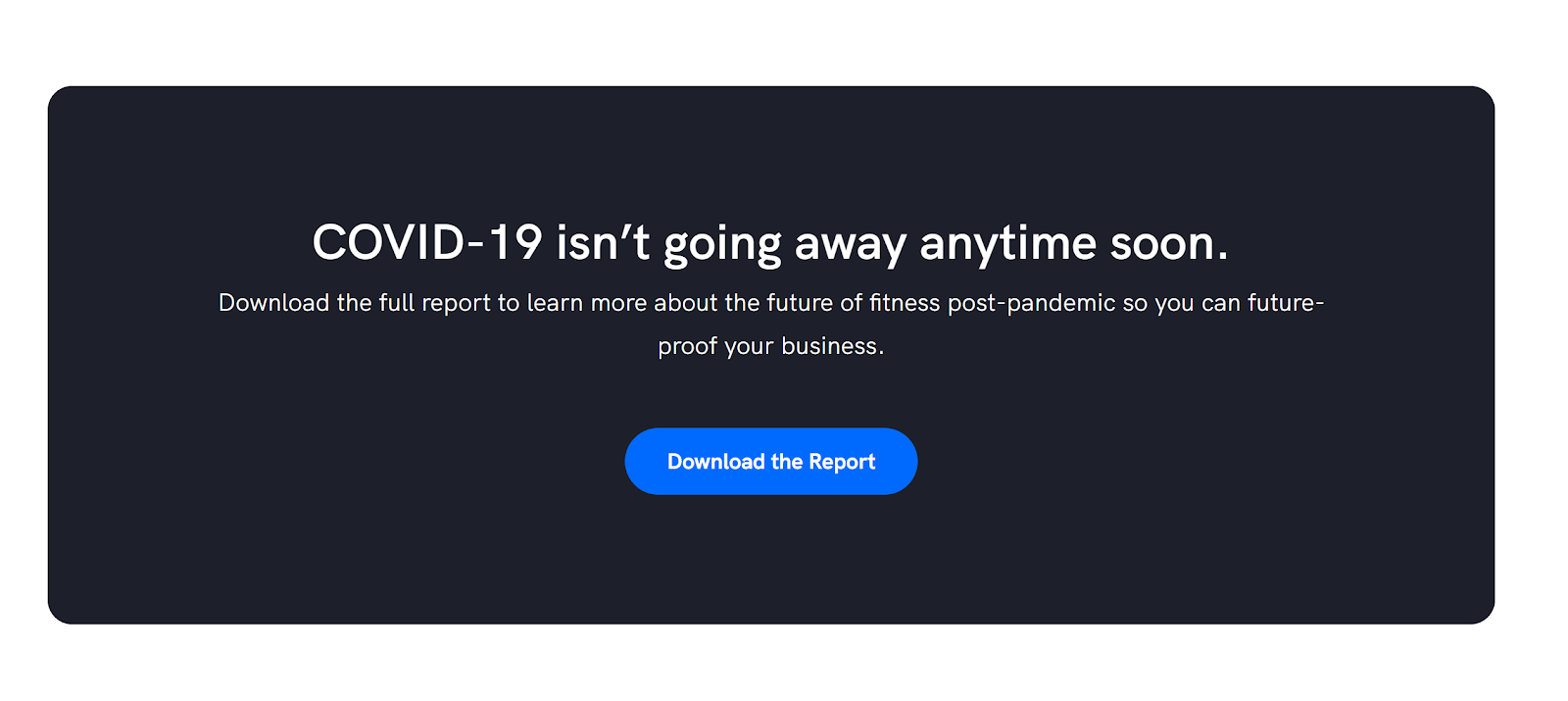 Here are some guidelines you can use to create your landing page:
Continue the conversation from your ad.
Clearly state the purpose of the page in the first 50 words.
Add calls to action at various stages.
Focus on the benefits.
Use social proof – like testimonials – where possible.
Keep the page, and any forms, clean and simple.
If you need any more inspiration, here's a great guide from HubSpot filled with landing page examples.
Wrapping This Up…
Hopefully you now have a better idea of how to run paid ads for your VOD business.
The most important thing to consider is to start small and simple, and run lots of tests. These platforms are complicated so it's normal to have some false starts.
But if you set goals, and pay attention to analytics, you'll be in a great position to start reaching new potential customers!
3 Ways to Grow Your VOD
Business with Affiliate Marketing