If you consider yourself an online video entrepreneur, you have undoubtedly heard of OTT apps in 2019.
And if you're here now, reading this, it means you recognize the weight and impact of this quickly-growing technology on the online video industry.
Assuming all of the above is true… this extensive OTT apps guide is for you.
This guide is the most comprehensive source of information about OTT apps you can find online. It will help you better understand this new video distribution method, and how you can launch your own OTT apps to take your video streaming business into 2020 with a bang.
If your business has been affected by COVID-19, you're not alone. We have a helpful and free guide that has saved 1000+ businesses since the outbreak. No email required.
In this guide, you will learn:
No time to read this article now?
Download a free PDF version of this blog post (all tips and links included).
What is an OTT app?
An OTT app, or over-the-top applications, is an app that delivers video content to your smartphone, tablet, or smart TV using the internet rather than the traditional distribution methods of cable or satellite.
These apps allow you to instantly stream the videos you love on your favorite devices. Whether it's a movie, a session with your favorite yoga instructor, or an eLearning class on how to go cave-diving, you can watch it wherever and whenever suits you.
If you want to learn more about the concept of OTT apps and how they stand out in the OTT space, we have the following suggested reads for you:
Why OTT apps are everywhere (and here to stay)
OTT apps are everywhere for two reasons:
Content consumers expect to have them
They are really good for VOD business
These are two separate yet intertwined reasons. Let's break it down.
The age of Netflix has created an on-demand environment where consumers expect to be able to watch their favorite content on their own terms: anytime, anywhere, on any device they want.
That makes OTT apps more than just a nice-to-have.
Let's take a look at the numbers:
So what is it about OTT TV and mobile apps that make them so appealing?
There are 3 key factors, to be exact, that make these apps so popular among viewers:
Accessibility:

viewers have become accustomed to watching what they want, where they want.
Control: Viewers are willing to pay more to have control over the programs they watch. That's why 50% of OTT users have multiple subscriptions.

They're willing to pay to customize how they watch videos.

Cost: Viewers often feel they're paying too much money for cable subscriptions, which offer less accessibility and control. They can save more and improve their experience.
These 3 key factors have completely transformed the OTT space, and it's changing every day.
Just a year ago, apps were an upsell feature. We were advising video streaming businesses to add OTT apps to their video streaming services to differentiate themselves from their competition.
But today, having a video streaming business without OTT apps is like having… a burrito business that doesn't serve guacamole.
Visitors are going to look elsewhere because they expect to be able to stream their favorite content on their mobile devices and TVs (and add guacamole to their burritos!).
Don't be discouraged by this, thinking you're late to the game. You're actually just in time. Because whether you're launching OTT apps to differentiate or to catch up, you'll be benefiting from them three-fold.
The OTT Digital Gold Rush
Why Now Is The Best Time To Launch OTT Apps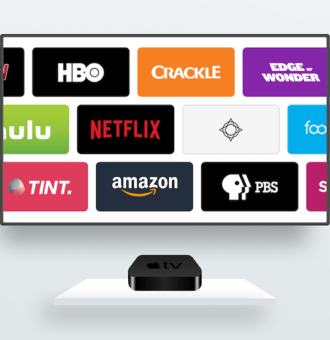 Which brings us to the second biggest reason why OTT apps are everywhere…
OTT apps grow VOD businesses by ~30%
In analyzing 1.1 million users, we repeatedly found that Uscreeners who added OTT apps to their existing web-based services saw a growth of 30% in size and revenue on average.
This, we found, happens for two reasons:
1. OTT apps reduce churn
When your content becomes available on more devices, especially those preferred by your current users, people are more likely to consume a lot more of it.
One of the most common things we hear subscribers say as they're canceling their video streaming subscriptions is:
"Your content is great! I just don't have the time to watch it."
What this really means is that subscribers don't spend enough free time at home to pull out their laptops and stream your content.
So you need to help them find the time for your content.
By offering your subscribers OTT apps, you're enabling them to consume your content on-the-go via their mobile devices…
while commuting every day to and from work

while waiting at the doctor's office

during their lunch hour

during their children's soccer practices

On airplanes (with offline downloading feature)
That way, you smooth out a big point of friction, keeping your subscribers on your service longer and reducing your churn rates.
2. OTT apps increase conversions
In addition to increasing engagement of your existing users, you also open yourself up to new subscribers (like the growing number of cord-cutters) who are actively searching for new OTT services to subscribing to.
Cord-cutters know that OTT apps mean freedom and convenience, and it has been proven through our data that being able to stream their favorite content on big screen TVs and tablets is a huge differentiator for viewers.
This is why VOD businesses that offer OTT apps see an average of 30% higher conversions than VOD businesses that don't offer apps.
In 2019 alone, hundreds of media companies have invested in OTT apps. For instance:
The list goes on and on.
And the beautiful thing is that OTT apps are not a technology reserved for multi-billion-dollar media companies. Thousands of small and medium-sized media businesses and content creators are launching their own OTT apps every day.
Having available OTT apps is becoming a necessity for content creators in 2020 and beyond. If you want to compete in the video streaming industry, you must offer OTT apps. Regardless of your niche, you'll be able to see growth in your audience and revenue in both the short and long term.
Myth buster: OTT apps will replace your video streaming website
A lot of people will get this far in the conversation about OTT apps and think that apps are a replacement for websites. This is a myth.
Websites are still, undoubtedly, the non-negotiable online core of any business you can think of. And it's especially true for VOD businesses.
There are three very important reasons why video streaming websites are still necessary for a healthy VOD business:
1. People still watch content on web 38% of the time:
Even though OTT app usage is clearly on the rise, web still has the largest single percentage of viewers with 38% of Uscreen subscribers streaming through their browsers.
This tells us that while users are excited to be able to use OTT apps to stream their favorite content, they still expect to be able to do so using their laptops.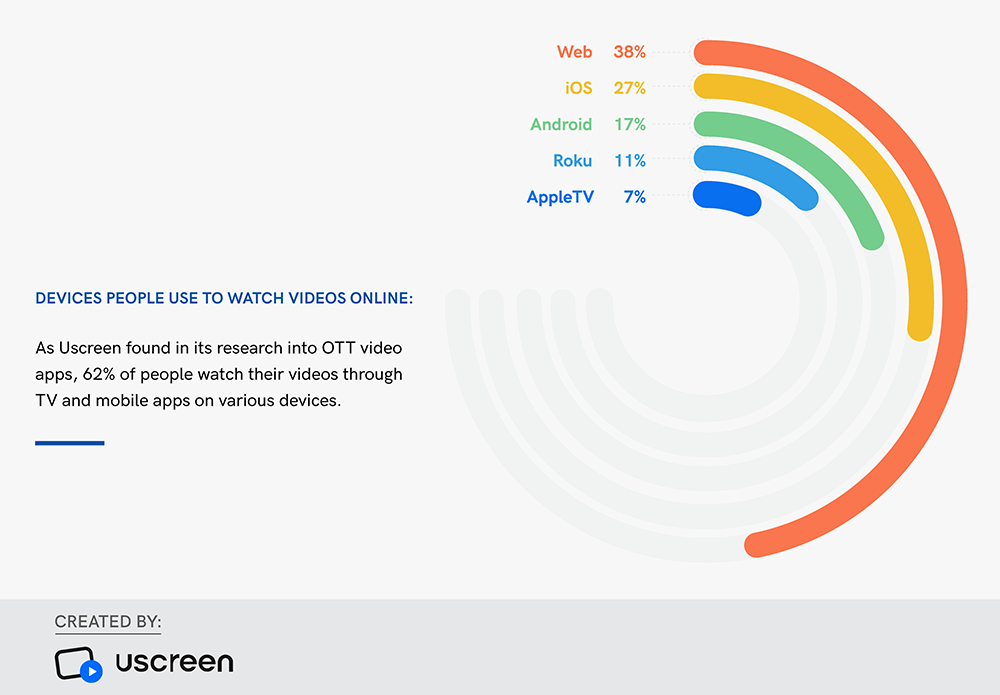 2. People trust websites more than apps for payments
Although m-commerce is definitely growing, many people still feel safer making payments from their computers than their phones.
We found that the majority of video content subscriptions are purchased on the streaming website first, after which 60% of content consumption for those same subscription purchases happens on the apps.
This confirms that people are more likely to subscribe to your VOD if you offer them a secure website for the payment transaction.
3. Websites are essential for SEO and searchability
Having a website makes your VOD service discoverable online because people still expect to find you on Google.
Your own website has a much higher chance of ranking in Google for the keywords you want to rank for than your app does. SEO is not something to skimp out on.
Suggested read: How to Use the New Uscreen Themes to Optimize for Better SEO and Conversion Rates


Think of OTT apps as a complement to your streaming website, and not a replacement to it.
Here's the best part: a video streaming website doesn't have to cost you extra.
Depending on how you decide to launch your OTT apps, having a video streaming website is often included in your deal with the OTT platform provider you go with. This is something we will dive into later in this guide (or skip to read that part now).
Are you ready to launch your own OTT apps?
One thing we know for sure is that launching apps can be scary. It almost feels like you're launching a whole new business venture.
And because of that, we often get asked: "is now the right time for me to launch my own apps?"
This is a very valid question.
First things first, there will never be a better time in this industry to launch OTT apps.
Right now, and halfway through 2020, is a period we at Uscreen like to call the "OTT digital gold rush", which is a small window of opportunity where content creators can affordably start their own OTT apps to differentiate their content services from the competition.
This window of opportunity is expected to close really soon, where these apps will no longer be a competitive edge you can use to convert more subscribers. By then, it will become a necessary feature you must have to compete in the online video market.
So if you're considering launching apps, you'll get a higher return on investment if you do it now and beat your competitors to it.
Now let's see if your business is ready for OTT:
You already have a VOD business and want to launch apps
If you already have a VOD business with a video streaming website, and are wondering if you should launch OTT apps to grow your business, ask yourself the following:
Has my VOD content proven to be a viable and validated product for my target audience? (ie do people like your videos and are they paying for it?)
Will my target audience benefit from being able to stream my content on their devices?
Do I have a clear and established brand and messaging?
Do I have a continued content development strategy?
Do I have a solid pricing strategy?
If you answered yes to all of these questions, then your VOD business is healthy and ready to offer OTT apps.
One thing is very important to note: OTT apps will not make a failing VOD business succeed. But it will help boost a promising VOD business to be even more successful. Keep this in mind while you assess your business's readiness for apps.
Suggested read: Is your video business ready for mobile and TV apps?
You don't have a VOD business and want to launch apps
If you're looking to launch your OTT apps but don't actually have a video-on-demand business or website yet, that's ok too. It might still make as much sense for you to launch apps. Here's a quick checklist for you:
Do you already have video content elsewhere? (i.e. on YouTube, IGTV, Twitch)
Do you have an established and engaging audience somewhere online? (i.e. Instagram followers, YouTube subscribers, emails)
Have you ever sold your content for money? (i.e. Patreon, Teachable)
Do you have a recognizable brand and voice within your niche industry and target audience?
Do you have a VOD pricing model in mind?
If you answered yes to all of these questions, then launching a VOD and OTT business is definitely the right business move for you. You can learn more about your readiness for a VOD and OTT business here:

Are You Ready to Launch Your Own
VOD Service with Uscreen?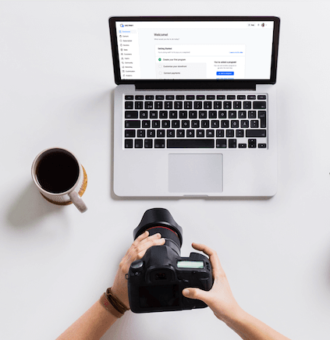 Which OTT apps to launch first?
You've decided to go ahead and launch your OTT apps. The main apps to choose to launch are:
Apps for mobile phones and tablets:
Apps for TVs:
Do you need to launch them all? Not necessarily. It all depends on the audience you target and the type of content you offer.
To get to the bottom of how to choose the best OTT apps to launch for your business, we compiled a report of OTT app usage data to detect habits, preferences, and patterns. The main take-aways from this report are that:
More than half of OTT app users choose to stream content using mobile apps rather than TV apps, meaning Android and iOS video streaming apps are often more urgent to launch.

Mobile apps allow for the most specific location targeting

.
Android mobile apps have the widest reach worldwide and especially in non-English speaking markets.

In English-speaking markets, iOS has the largest market penetration

.
Half of all TV app users stream using Roku, making it the #1 app to launch if you want to reach your audience on their TVs.
There are a lot of detailed insights and geo-specific data in the report, which you can read in-full right here:
Which OTT App Should You Launch First?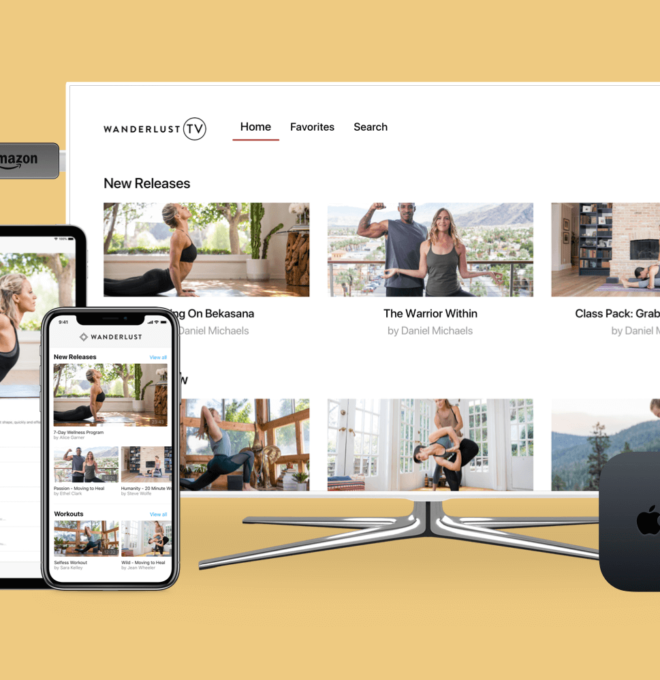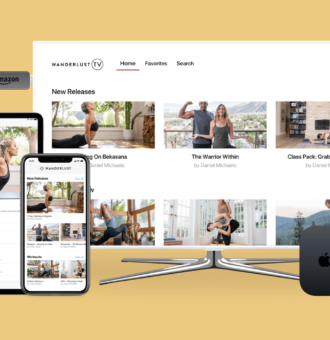 The biggest take-away from this report is that the convenience and portability of mobile devices make OTT apps for phones and tablets the most important ones to launch first.
However, our analysis also shows that there are specific types of content that make TV apps, like tvOS and Android TV apps, very important for the user. Those content types are mainly:
Entertainment

Kids content

At-home fitness

Yoga

Dance choreography

Etc…
TVs are still the most comfortable way to consume the types of content that are either entertainment-related or require a lot of movement in your living room.
If you're still not sure which OTT apps are right for your business and audience, you can contact us to speak to an OTT specialist to get to the answers you're looking for.
How to create and launch your own OTT apps?
Ok, now for the really fun stuff.
You've got all your ducks in a row: your content, your audience, your business strategy, and vision. You even know which apps you're going to launch.

How do you create and launch your OTT apps? 

Assuming you can't develop these OTT apps yourself, you have 2 main options: 

Option 1: Hire an app developer
Option 2 (recommended): Lease an app from an OTT platform provider

Option 1: Hire an app developer


Hiring someone to develop your OTT apps is an obvious one, but it can be very expensive. 

If you have a healthy budget, you can hire an agency or developer to create custom OTT apps for you. It'll be built from scratch, just for you, by a professional (or team of professionals) to your exact specifications. 

This entire process usually takes between 3 to 6 months and prices are often between $10,000 and $20,000 per app, depending on the app and the features you request. That doesn't factor in monthly expenses of running the app, maintenance, support, and hosting. 

To find the cheapest quotes, you can use websites like UpWork or Freelancer to find an affordable developer. They should be able to create a basic OTT app for you to work with without breaking the bank. 

If you want a comprehensive OTT app with all the bells and whistles, you'd be better off looking for a high-end developer or agency. It's a big investment, but it will be worth it in the long run. You can either approach them directly or advertise the job on a site like Stack Overflow. 

All that being said, we don't recommend you cheap-out on these apps. Developing these apps can be very tricky (these aren't your typical apps). It would be terrible for you to spend months and thousands of dollars on a mediocre developer who comes back with a buggy and ugly OTT app. 

So if you're on an economical budget, we seriously recommend you go for OTT option #2… 

Option 2 (recommended): Lease an app from an OTT platform provider


Leasing is one of the most efficient and cost-effective ways to create an OTT app.

This method means you'll rent the OTT services of an OTT platform company – like Uscreen – that already has white-labeled OTT apps for a variety of devices, CDNs and hosting in place. 



This solution is similar to solution #1 in that a team of professional developers will build the custom OTT apps for you–but instead of buying them for thousands of dollars, you'll rent them for a fraction of the cost per month for as long as you have the apps running. 

At Uscreen, we build your OTT apps from scratch, fully-branded just for you. All you need to do is provide us with the details like your logo and brand colors. We then launch it, run it, and maintain it for as long as it's live–you don't have to do a thing. 

Here's how launching an app with Uscreen works:

1. You set up a Uscreen account and place an order for your app
2. You get your video website ready by adding content (read more)
3. You set up your app developer account (don't worry! Our team will help you with that too)
4. You provide us with your app requirements – the assets needed to build your app (read more)
5. We build your app and have it available for you to test in 4 weeks
6. We submit your app for approval in the App Store*
7. After it's published, you launch it to your customers and celebrate! ?

*We cannot control how long app stores take to approve your app.

All of our apps come white-labeled and can be customized to fit your branding. There aren't any third-party logos, so nobody can ever tell it's being leased from a service provider. 

For the duration of the lease, you'll have the full support of our team, and we'll regularly update your app to make sure it's running optimally.

Prices vary depending on the Uscreen plan you go with. Check Uscreen's pricing plans.
Curious to see what our
OTT apps look like?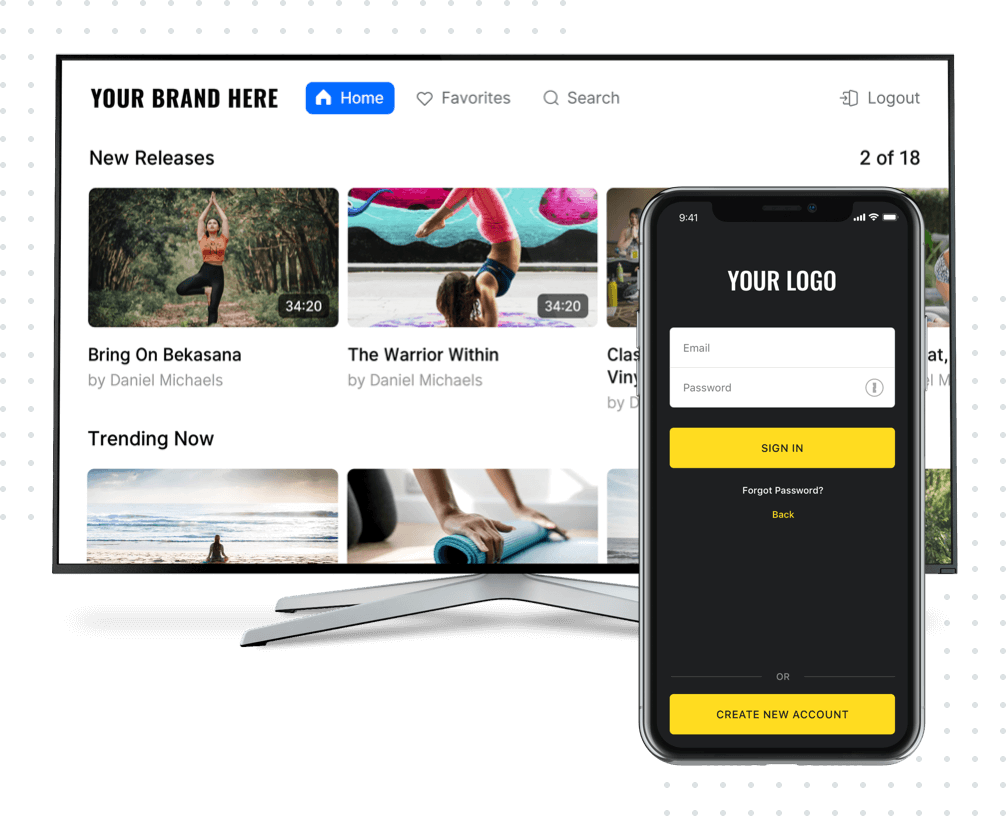 How to find the perfect OTT platform provider for you
Different video monetization and OTT platform providers offer different features at different price points, so we're only speaking for ourselves in that last section.
But if you really want to start researching and learning about all your OTT platform provider options, here's a shopping check-list we put together to get you started:
The perfect OTT platform provider will:
provide you with a video streaming website, alongside your apps
allow you to fully customize your streaming website
allow you to accept global payments
give you full audience ownership
take less than 5 weeks to develop and launch your OTT apps
offer free updates and maintenance for your apps
be a technically hands-off solution for you
These are the top important 7 factors you should not compromise when it comes to picking your ideal OTT platform provider.
However, there are 12 more factors you should consider, which you can find in our full OTT platform provider shopping guide: 19 Things to Look for When Shopping for the Perfect OTT Platform Provider
We also created a video monetization and OTT platform provider break-down page, comparing all your provider options in one place so you can find the provider that's best for you.
Next steps for you
Kudos for going through this whole guide – we know it was a long one. But we hope you feel more knowledgable about the world of OTT.
So, what should you do with this information?
After digesting everything you learned today, we recommend you start thinking about how you will incorporate OTT apps in your video business.
You can start off by getting in touch with one of our highly-knowledgeable (and very cool) OTT specialists to see if OTT apps are right for you.
Ask us about OTT apps
Talk to any of our highly-knowledgeable OTT specialists
You can also start a free 14 day trial today to see if Uscreen is right for you.