"There's an app for that."
Whatever "that" may be, there certainly is an app for it. As of March 2017, there are 2.8 million apps on Google Play and 2.2 million apps on Apple's App Store. Which means that if your business doesn't have an app, you may be falling behind.
If you've been contemplating whether your online business needs its own branded app or not, the answer is probably "yes it does" – simply because that's the direction the world is headed in.
To put this into context, let's take a quick look at how much time people are actually spending on their mobile phones in 2017: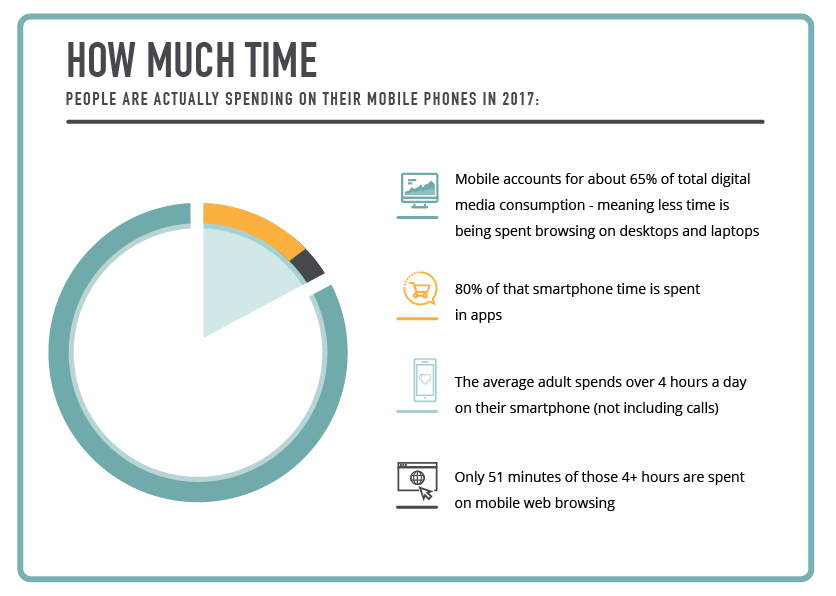 The average adult spends over 4 hours a day on their smartphone (not including calls). 80% of that smartphone time is spent in apps – only 51 minutes of those 4+ hours are spent on mobile web browsing. Mobile accounts for about 65% of total digital media consumption – meaning less time is being spent browsing on desktops and laptops.
We are now undoubtedly in the app age.
This means that no matter what your business sells, you need a mobile app because that's just where people are spending their time. Time spent not participating in this space is missed opportunity and lost revenue, this is where Mobile Apps Design is very important.
Until very recently, apps seemed to be a thing only established enterprises invested it, like banks, airlines and chain restaurants – that was largely because it was expensive to develop. But with the rise of mobile apps usage and new user-friendly DIY app builders, more small businesses are riding this growth wave and using it to their advantage.
And the more apps are created, the more hours people spend on their phones – and the cycle goes on.
Now, this doesn't need to be complicated. Apps are ultimately meant to simplify a process – any process. Making it easier for customers to engage with your online business through a branded icon on their phone will result in more customer spending.
That's why Uscreen companies that create an app alongside their websites see an average of 25% increase in customer engagement.

While most of these apps don't generate direct financial return, they do bring on strong benefits that help your business grow, stand out and stay relevant.
Here are 5 reasons why a branded app will help your business generate more revenue:
1. Accessibility and visibility
Like we said before, the best apps have always been the ones created to optimize and simplify a process – whether that process is communicating with people, making a purchase or accessing content.
For instance, the most common reason people cancel online content subscriptions usually isn't the content itself, but the accessibility of it. Your content could be top notch, but if someone doesn't have the time to sit down and watch it on a laptop, they just won't do it. That's when their subscription quickly becomes a waste of their money and they decide to cancel.
Apps are a great way to enable your subscribers to benefit from your content to the fullest extent, since they would be able to watch it on their morning commute, their lunch break or on the toilet!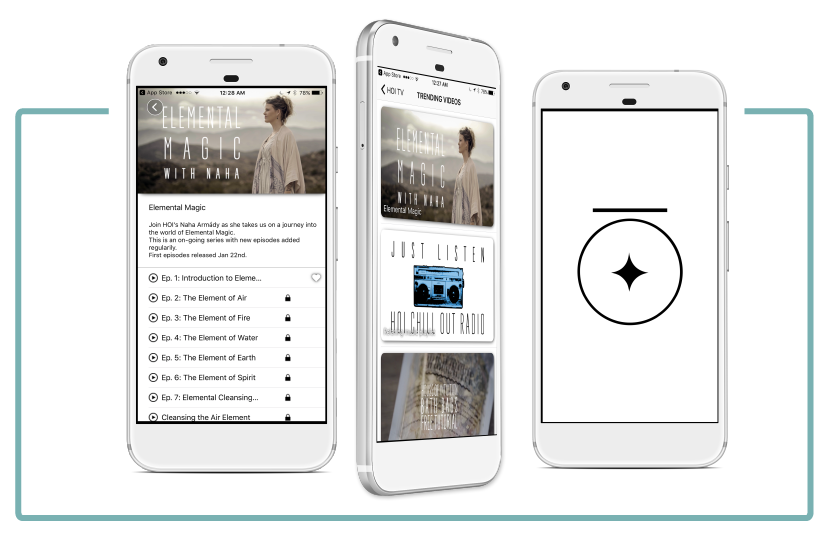 House of Intuition TV (HOI TV) does exactly that. It is an online source of informational videos in the world of metaphysics, wellness and self-empowerment. The production company uses Uscreen to create and host its video on demand (VOD) website, along with its own branded app. The app allows HOI TV viewers to stream and watch videos as part of their everyday routine because they can ultimately do it whenever and wherever they want.
For those with limited time on their hands, the HOI TV app becomes a preferable choice over other apps competing in the same arena.
2. Stronger Brand Recognition
Think of your app as permanent ad space reserved for your brand on your users' phone homescreens. Your logo will always be in their pockets, and it will cost you much less than a temporary billboard or magazine ad. Regardless of how often they actually use the app, just being on a smartphone homescreen can really impact your brand's recognition and marketing.
Find ways to pull your customers into your app on a regular basis to increase brand engagement, and to basically convince them to keep your app on their phone. Reminder notifications are always a great way to lure people into your app, or at least make them acknowledge it. The more often you have them interact with your app, the more engrained your brand will be in their minds.
If the app does nothing at all for you business (highly unlikely), it will at the very least leave an everlasting impression in people's brains about your brand and what your business does – even if it wasn't for them.
3. Direct promotion and marketing
Through a branded app, your business would be living in a device that your customer checks an average of 47 times a day. Why would you choose to not be there?
For as long as people have your app on their phones, your business has an exclusive and effective channel to reach and communicate with them directly. You can send notifications nudging your customers to check for news and updates, or promoting new products or services they may be interested in buying. For online video content, notifications are especially useful because they can be used to remind your customer that they haven't checked your content for a while, which would encourage them to get back into it.
Marketing more directly on a one-to-one basis is a strong advantage. Your app can tell you a lot about your business and how your customers feel about it. Analytics such as demographics and locations are things you can learn from your customers using your app, which you can ultimately use in understanding your audience and crafting marketing strategies.
4. Build brand loyalty
By now you might be thinking  "well what about that fully functional website I just invested in for my business?" That was still an essential investment. It works like this:
A website brings in new customers; an app creates customer loyalty.
When done properly, an app will complement the facilities of your website, and give your customers the opportunity to engage with your business to the point of loyalty. Apps give a personalized and exclusive user-experience, one that your website can't deliver. This allows you to provide your customers with an extra level of value, which in turn creates loyal customers and brand ambassadors.
Uscreen website owners with branded apps have the opportunity to generate loyal viewers, simply because of how accessible and easy they make it to consistently watch their content and benefit from the subscription they pay for.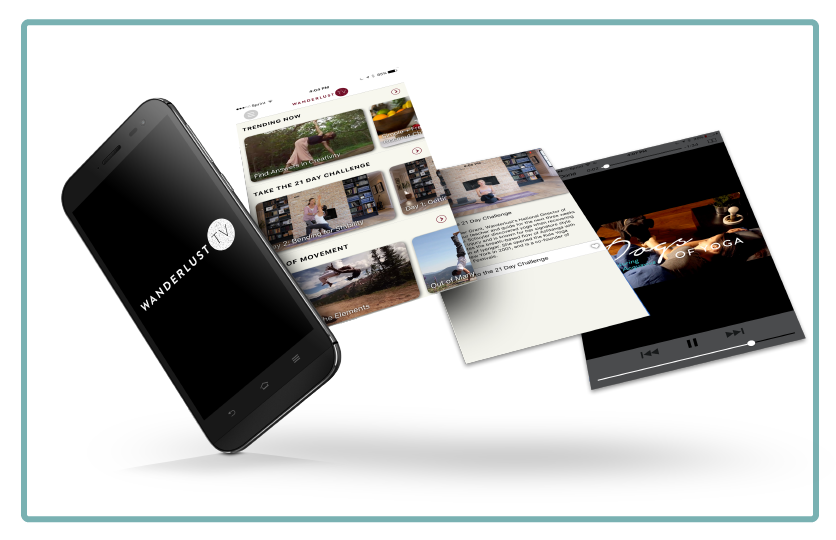 Take Wanderlust TV for instance, an online production of inspirational and actionable mindful video content. It delivers premium yoga and meditation instruction alongside fearless and inspirational storytelling. Wanderlust TV has recently created an app to complement its VOD website, both of which were created through Uscreen. It also complements its 300k instagram following by giving its loyal customers an intimate and exclusive platform to interact and engage with its brand.  
5. Your competition has one
If the only reason you're considering investing in an app for your business is because your competition is doing it, or because you want to be ahead of them, that's a good enough reason to go for it. In fact, 61% of organizations believe that enterprises that don't have mobile apps are at a competitive disadvantage.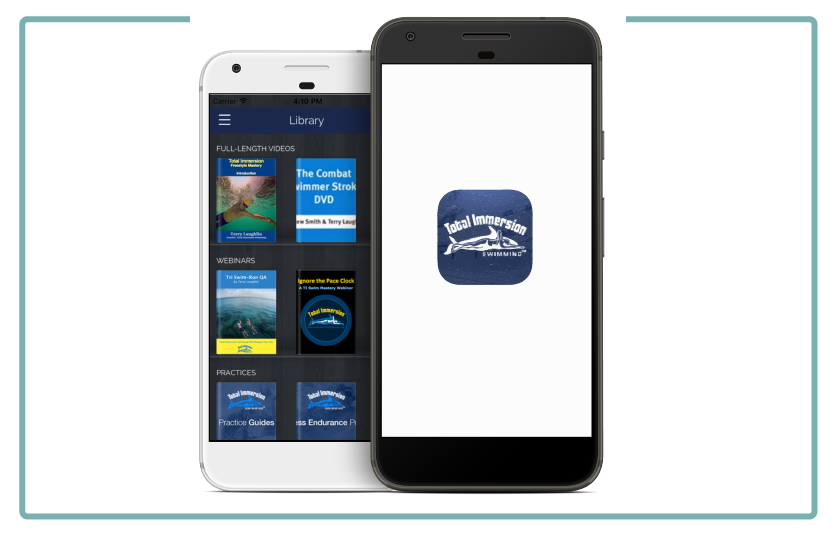 A perfect example for this point is Total Immersion, an online swimming academy that teaches people how to efficiently swim farther and faster through video content. Total Immersion has a competitive advantage because of their branded app. The training company wanted to be as close to real-live coaching as possible, so its team created a fully branded app through Uscreen to give subscribers access to their courses at the poolside on any device they want. That's something their competitors don't have, and is one of the main features that keep their students loyal.
Wrapping this up…
Having an app for your online business is inevitable. If you decide against it now, it will only be another year or so before you realize your business could be doing better with it. You might as well be ahead of the curve and beat your competitors at the game.
It doesn't need to be an overwhelming or complicated process. DIY app builders like Uscreen can help you setup your video content app in a few hours, and go live on major app stores instantly.