Online video streaming has revolutionized the way in which we consume media. Not too long ago, renting a movie meant riding to the video store or, later, using a mail-order DVD service. Today, we now have Netflix, Google Play, iTunes, and Amazon offering rental – a fast, simple process that brings the entertainment to the consumer with a minimum of effort. This model is unlikely to disappear anytime soon, either, with experts predicting video will account for a staggering 69 percent of all consumer internet traffic by 2017.
One major avenue video streaming has opened up for people is entrepreneurship. A wide range of people, from a diverse variety of backgrounds, are able to build successful careers and bolster their incomes producing their own line of videos. Given the number of video outlets available online, there are multiple channels these creators can exploit, but not everyone can break through to major popularity. While content-creators like PewDiePie (a video game-focused host, with millions of followers and incredible success behind him) are icons of the new age of video stardom, there are so many others struggling to find that huge audience.
The best chance creators have to succeed is to stick to what they know best. Experts in a vast array of fields have managed to carve out a niche online, from chefs and business gurus to dancers. The trick is in providing in depth, expert, valuable information for viewers.
Here, we will take a look at five types of experts who could make extra income selling their own videos online. To start with, establishing a community of followers may appear daunting, but once word begins to spread of your quality productions, you are likely to find more and more viewers. What begins as extra revenue may become your main source of income – but only if you commit yourself and treat it with all the professionalism required of any new venture.
So, which type of experts should explore the prospect of selling their own educational videos?
1. Personal Trainers: Bringing Exclusive Workouts to Followers' Living Rooms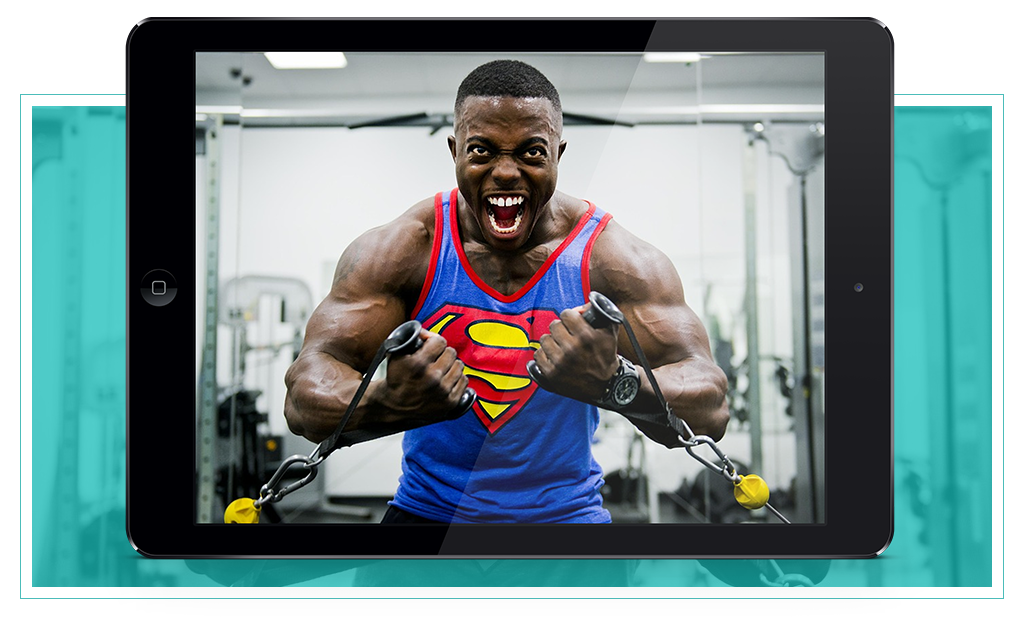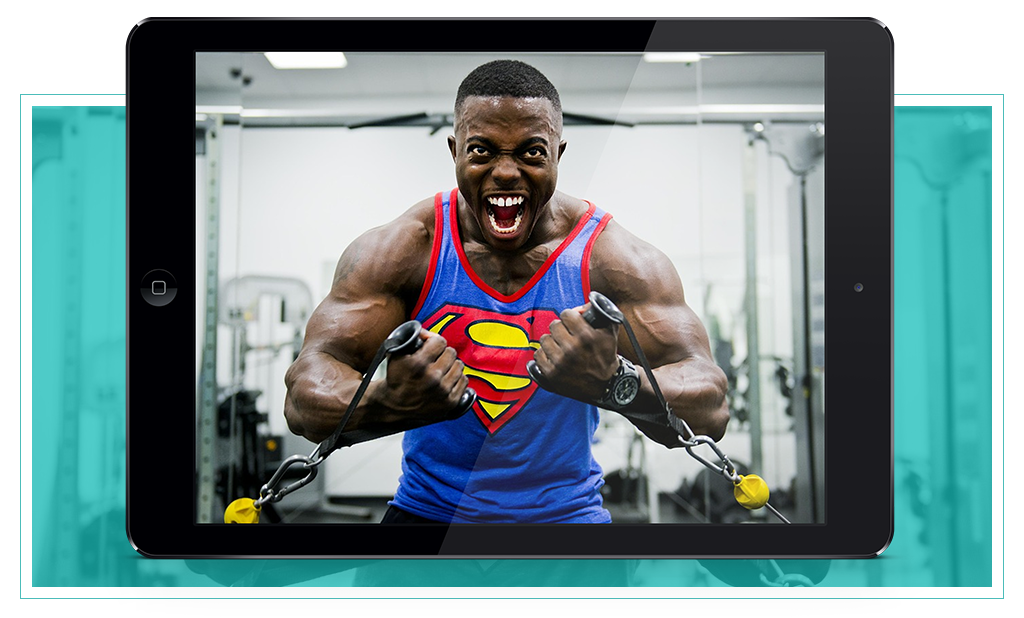 Figures show that 67 percent of Americans paying for gym memberships never actually use them, with $39 the average amount of cash going to waste from under-use. While plenty of people join their local gym with the best of intentions, actually finding the will and the drive to visit a few times a week is not as easy as we may think.
The effort of actually going to a place filled with other people, many of whom are in ego-shatteringly better shape, often overshadows the urge to get fit. This is where online workout tutorials shine: in the comfort of your own home, you can receive expert advice from professional trainers skilled in a variety of fitness techniques. With none of the hassle or cost of visiting a high-priced gym, or the potential humiliation of working out in front of others, video tutorials are a more convenient, more private alternative.
Technically, anyone with experience working out can create their own line of training videos, but boasting significant experience or qualifications will help add credibility to your work. However, if viewers can see that you are in great shape, this may be qualification enough.
YouTube channels such as BeFit offer their content for free, earning money from advertisements, but other companies have found success with paid subscription-based sites. Chaise Fitness ReinventYOU is a New York brand offering videos of 15 to 20 minutes each, all of which must be paid for (though they can be streamed for free in January). Celebrity trainer Tracy Anderson also offers an online streaming service, giving subscribers an at-home workout session with all the quality of an exclusive studio routine. While the cost is pretty high, the experience is clearly formulated by an experienced host with a history of achieving results.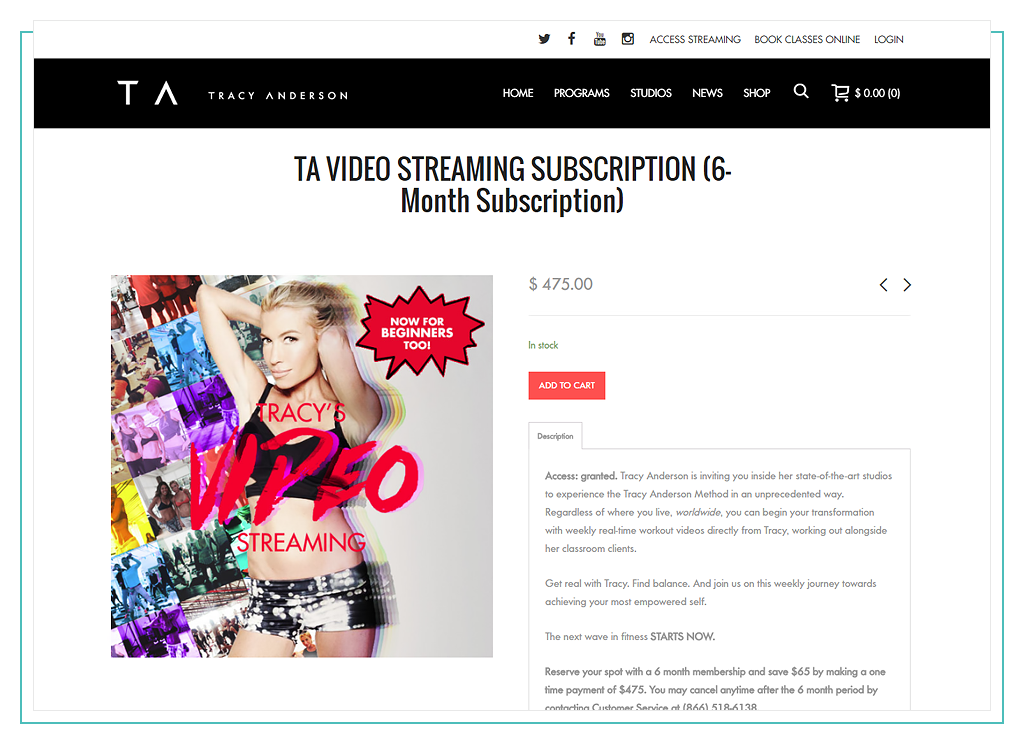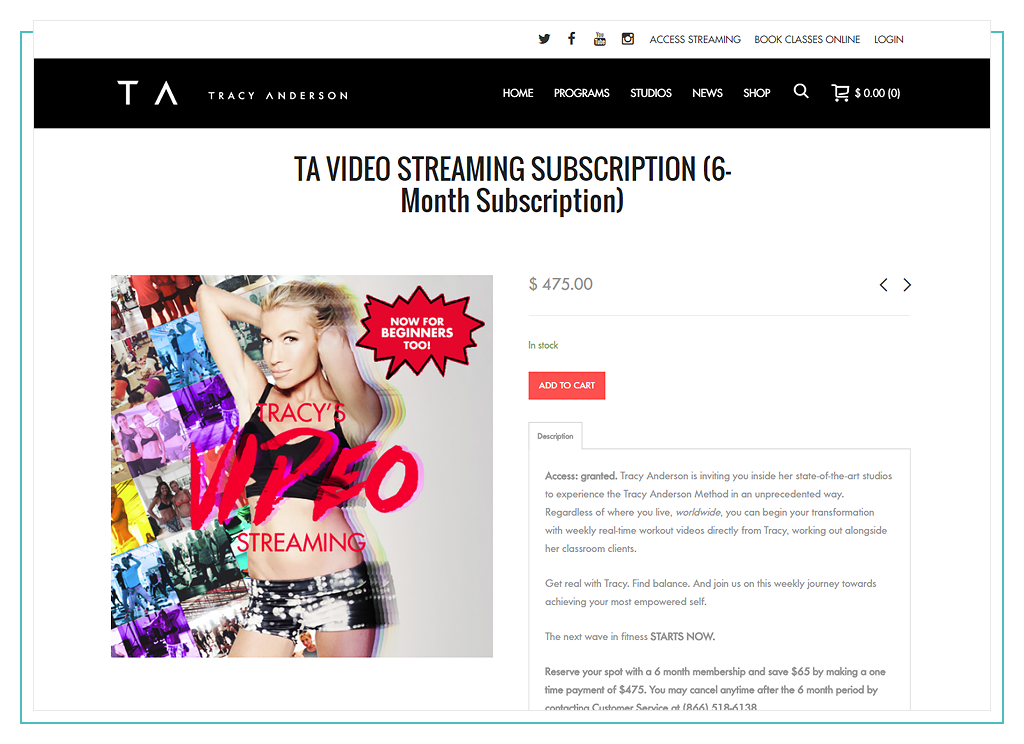 At Uscreen, companies which have achieved success building their own subscription-based video-streaming sites include Evolution 20 and NetFit. Our platform allows them to create their own fully-branded domains that provide subscribers with a full range of videos and features to help them achieve their fitness goals in different ways.
People will always want to get in shape with as little effort as possible, and streaming instructional videos is a modern solution suited to our busy lives and digital-focused consumerism. For experienced trainers or those with personal knowledge of value to others, setting up a unique streaming service is a great way to monetize your skills.
2. Technology Experts: Earning Income from Reviews and Tutorials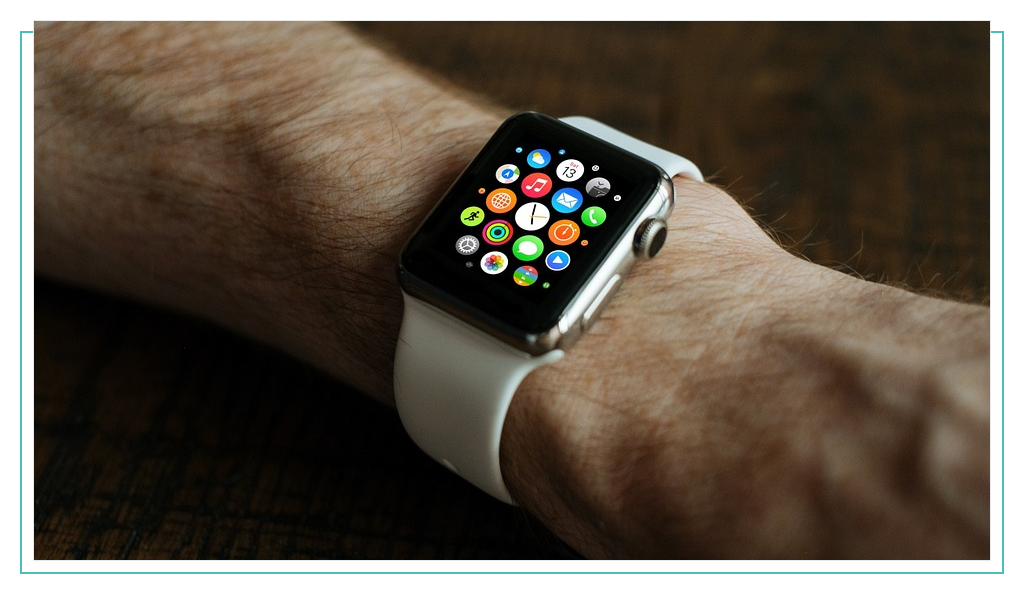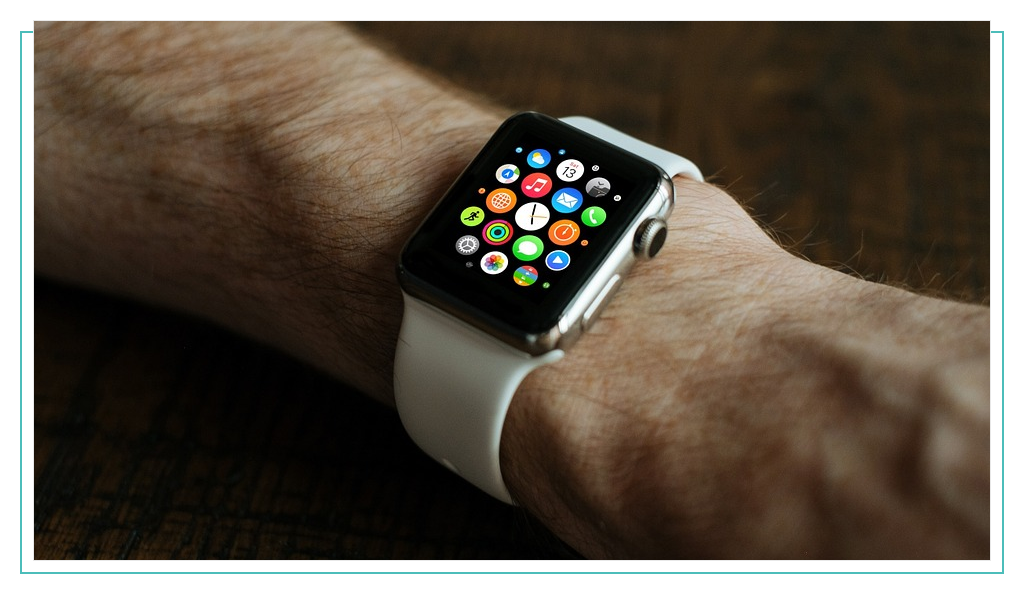 In today's world, gadgets and advanced technology play a major part in millions of lives. For example, 68 percent of American adults own a smartphone (a massive jump of 35 percent from 2011), and with the huge variety of apps available to help us organize and record our lives, they are viewed as essential lifestyle companions by most of their owners.
From our smartphones to our television sets, tech seems to take one massive step after another before many of us can actually keep up. With each new gadget that comes along, a new set of things to learn and become familiar with comes with it.
This is where video tutorials and reviews can really come in handy. As consumers, we want fast answers to our questions in language we can understand. While companies and stores do their best to ensure staff offer the help we need, sometimes it just isn't enough. Technology experts with their finger on the pulse of cutting-edge advances have the potential to monetize their skills as a side project or new career path with subscription-based services.
For example, take a look at UnboxTherapy, one of YouTube's biggest tech channels, with more than four million subscribers. Host Lew has built a huge following with his dynamic, informal, and engaging selection of reviews on a huge range of gadgets including phones, tablets, game consoles and more. The unboxing approach guides viewers through the process of out-of-the box setup of popular products. As getting started with your new gadgets can be a time-consuming and often frustrating ordeal, his expert experience and knowledge helps to make this more enjoyable.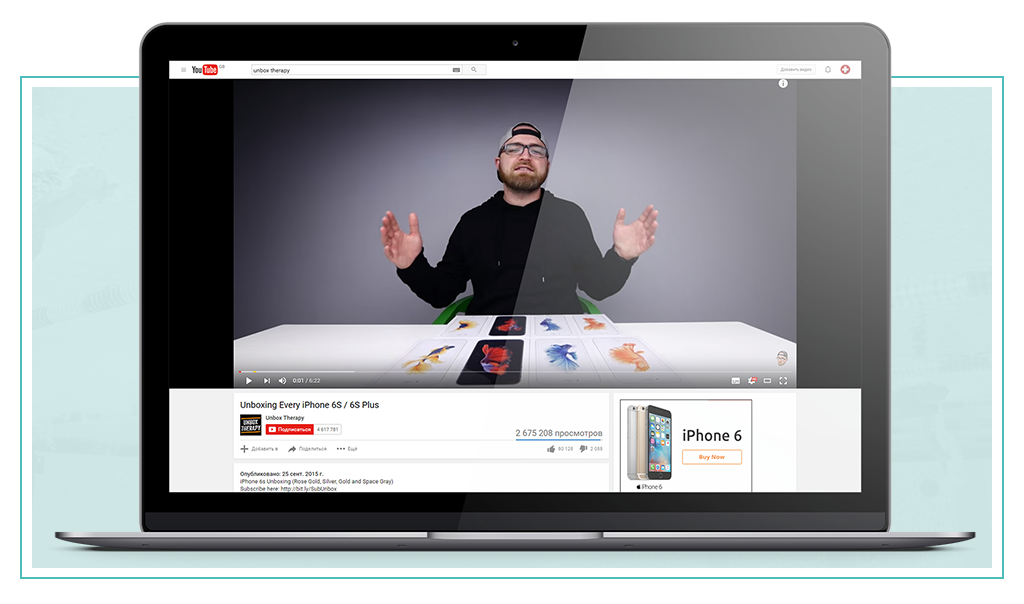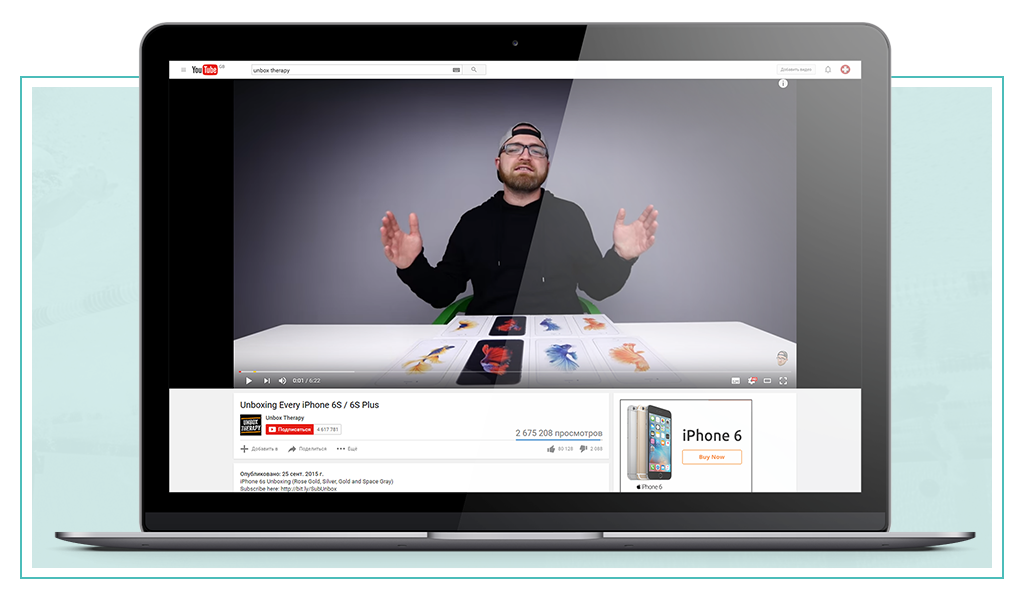 By choosing to provide in depth analytical advice in a way average consumers can understand, tech experts have the power to establish large followings. Focusing on popular products expected to net millions of sales means you are providing answers to the questions millions of users will likely need. Competition is fierce, of course, but with enough dedication and a unique angle, tech experts have strong foundations to build on in this technology-oriented world.
3. Beauty Experts: Helping Subscribers to Look and Feel Their Best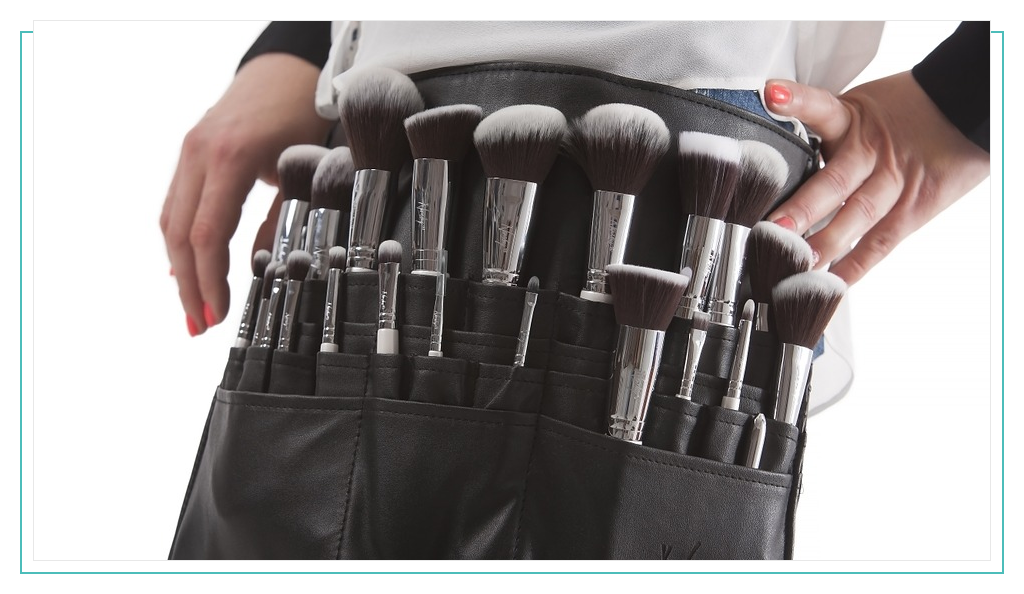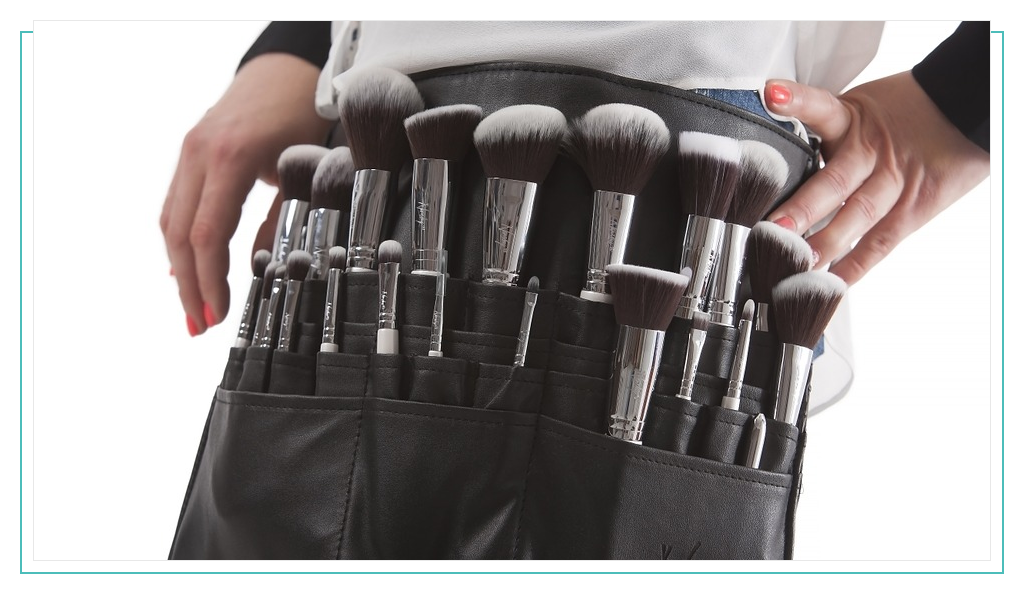 With research indicating that being beautiful can help people achieve greater success in their career and persona lives, it comes as little surprise that beauty gurus have incredible followings on YouTube. We all want to look and feel out best, but knowing how to do this wasn't always easy – until beauty experts took advantage of video streaming to share their knowledge with pretty much anyone who wants to know and has a WiFi connection.
Gurus like Michelle Phan and Zoella (Zoe Sugg) have more than eight and 10 million subscribers each respectively. These hosts share their insight and tutorials on applying makeup and fashion, but both have branched out to expand their creativity. Phan, in particular, has released everything from travelogues to business advice.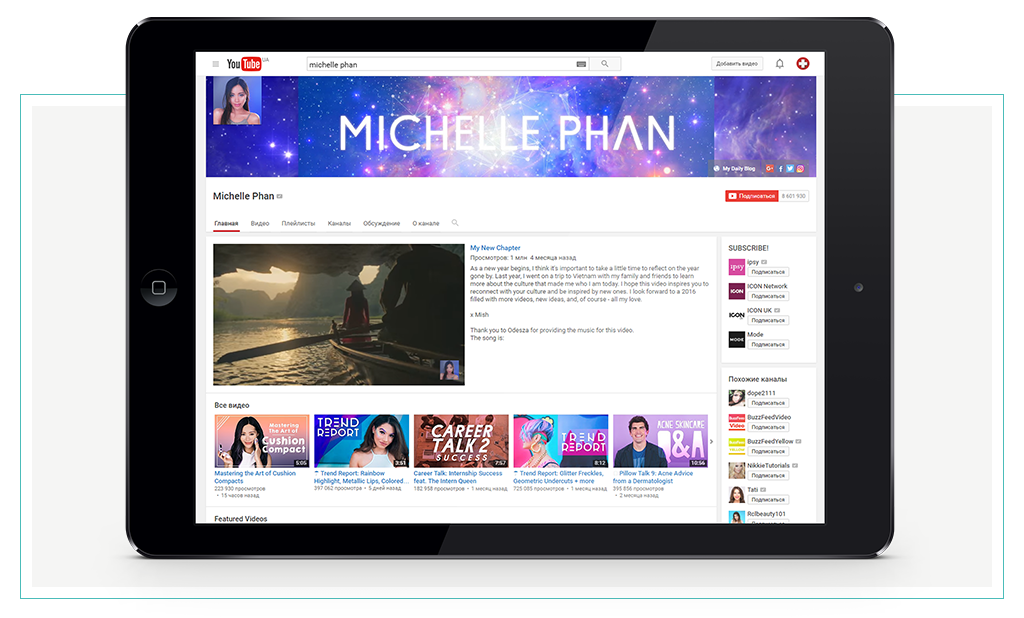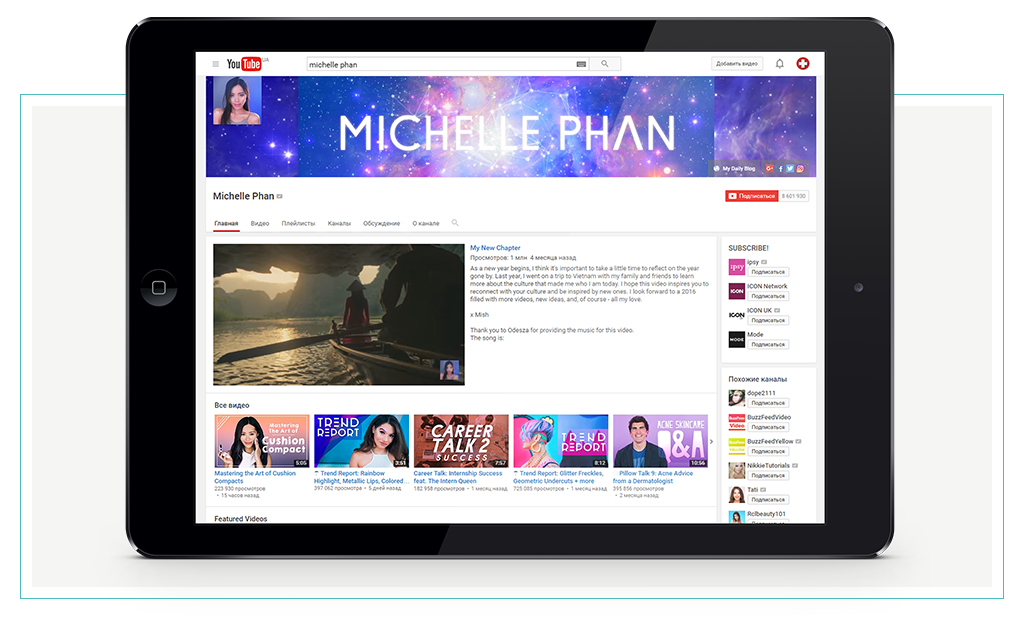 These two examples in particular demonstrate how beginning a venture based on personal knowledge can lead to a diverse career beyond this initial focus. Cosmetics and fashion are not going away any time soon, and beauty experts will always have advice consumers want to hear in order to get the most out of their products. Online videos such as these give all the insight of a trip to a salon without the cost.
As Michelle Phan and Zoella's channels show, both young women have established themselves as a brand: their pages carry their own banners and logos, helping them to claim ownership of their own unique YouTube presence. However, the YouTube model means these hosts are a part of the platform, rather than having their own distinctive domain. Both Phan and Zoella have their own sites, though, with their own e-stores – their videos direct traffic to these domains, but not every YouTube subscriber will click through to these sites. Their content is split across two sites, in effect.
Uscreen's white label status means clients are able to use our setup as their own, putting their own branding on our features and software. Free content can still be distributed on free platforms in order to give viewers a taste and drive traffic to your own subscription-based site. Everything you create can be located on one domain, making your Uscreen site your online home.
4. Music Experts: Teaching Others to Learn New Skills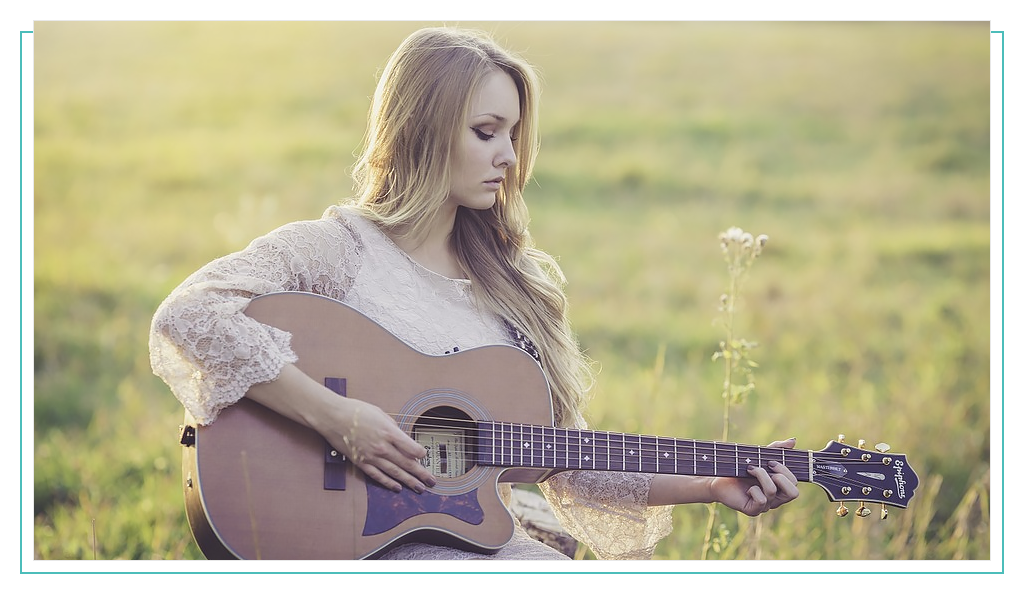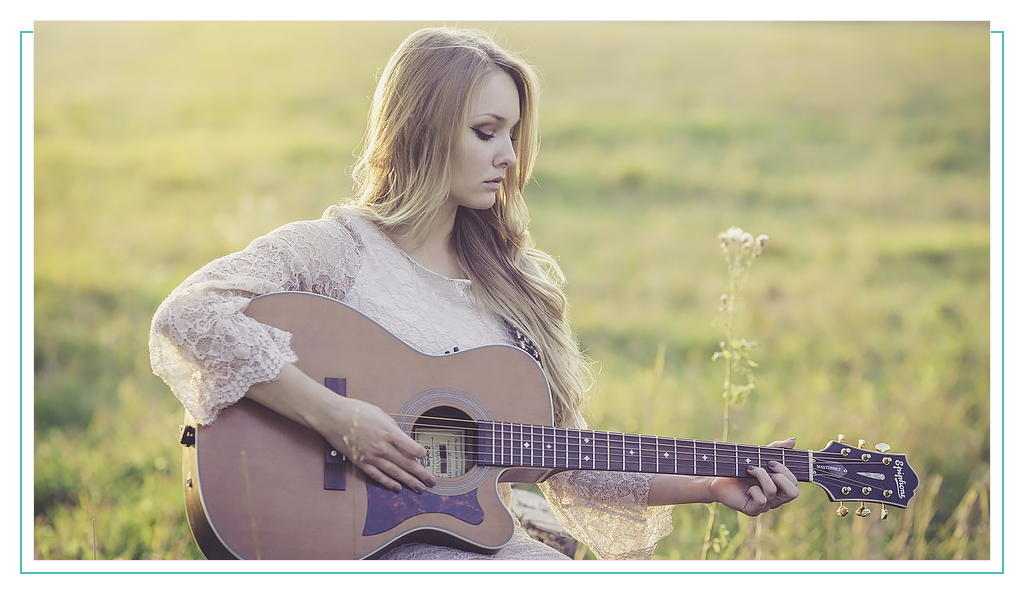 As anyone who has ever learned (or tried) to play an instrument will know, it's not easy. Whether taking up the saxophone, guitar, piano, or harmonica, every instrument has its own disciplines and techniques to master. This can help to transform your life and give you an ongoing passion, but the time it takes to improve and hear the results they want often puts people off. Lessons with an expert can be expensive.
Video tutorials offer music experts the opportunity to share their skills with anyone interested enough to watch. While many free tutorials are available on YouTube and other platforms, people looking for quality help will always be happy to pay a fair fee to gain valuable experience from qualified professionals. The cost of a subscription is typically far less than that of paying for one-to-one lessons from a tutor, and allows you to learn at your own convenience on your own schedule.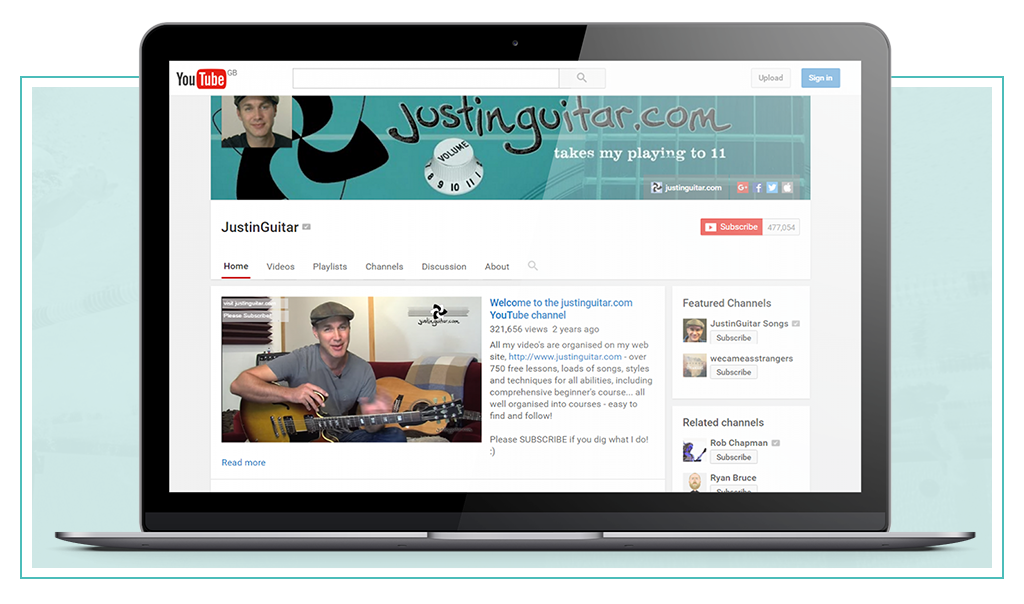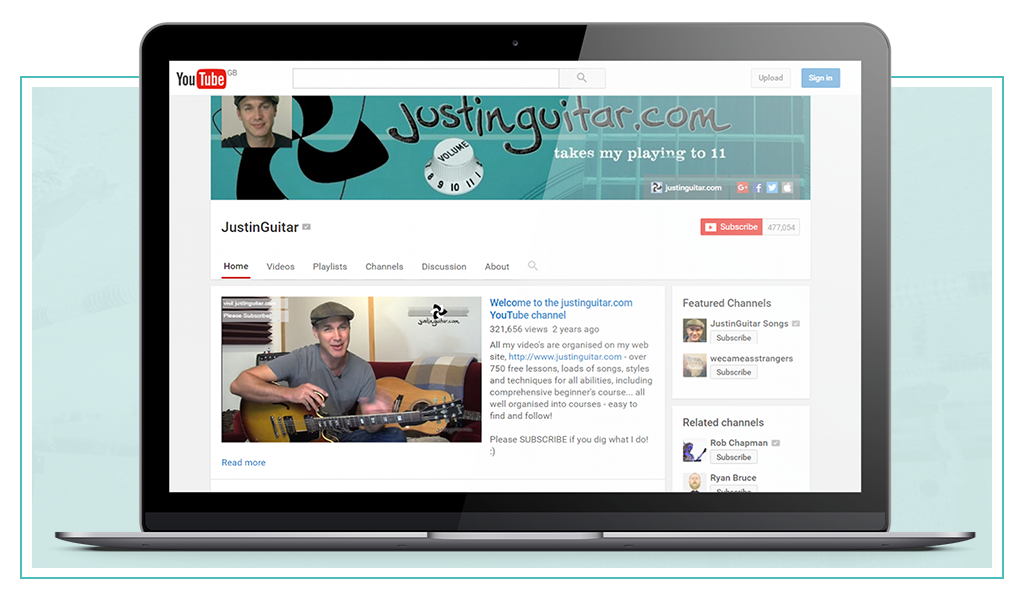 On YouTube, guitarists such as Rob Chapman and JustinGuitar have close to 500,000 subscribers each. Their in depth tutorials are dynamic and fun, but again they are very much entrenched in YouTube's platform and visual style. Even when a creator adds their own branding in the form of banners and logos, but the familiar red-and-white color scheme means creating a unique visual scheme is impossible. With Uscreen, music experts can create their own custom site to act as their online hub, with high-quality paid videos worthy of subscribers' money.
An advantage music experts have over some others is that learning and mastering an instrument is an ongoing process. Like fitness channels, music tutorial sites will have a higher chance of seeing continuing memberships once that bond of trust and quality has been established.
5. Cooking Experts: Giving Viewers Cookery Tips to Transform Their Diets and Lifestyles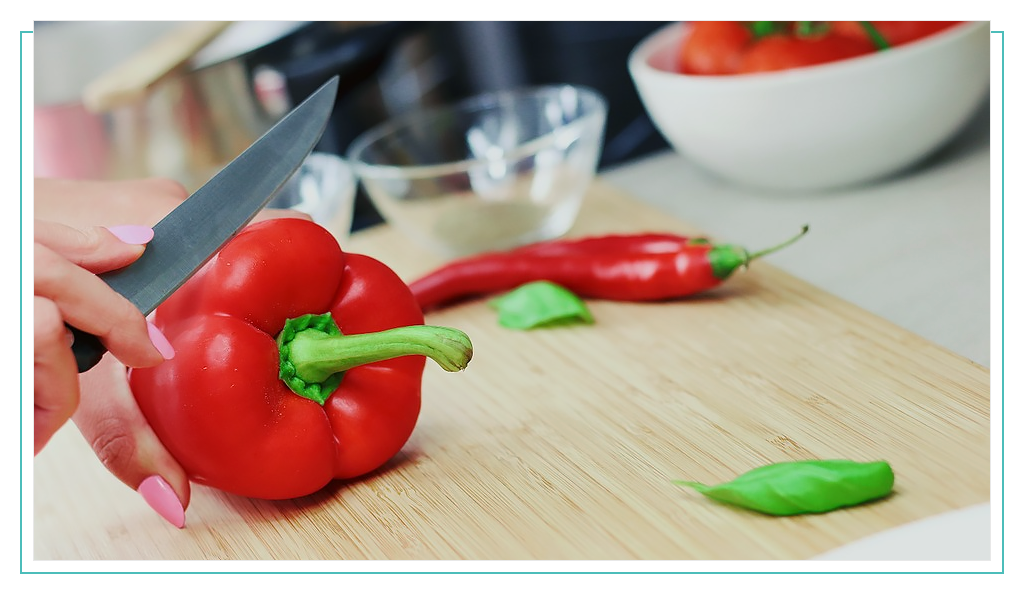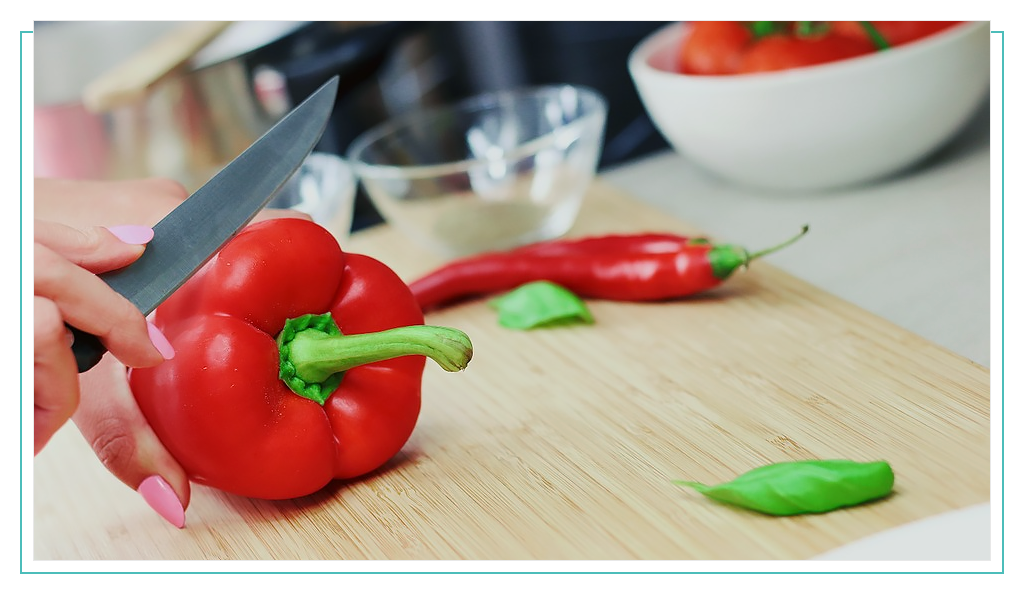 Recent research revealed that less than 60 percent of suppers consumed in American homes were actually cooked at home, but cookery shows are still prevalent across the television schedules. This suggests that people have an interest in cooking and preparing their own meals, but struggle to find the time. Following instructions given by television hosts is also difficult when in the kitchen.
Online cooking communities and courses provide a more engaging, interactive education than television shows. At a more practical level, taking a laptop or tablet into the kitchen allows cooks to pause, rewind, and work alongside the video with just a few taps of their screen. YouTube has a massive portfolio of cooking courses and tutorials, but those looking for a more in-depth learning experience are likely to look further afield. After all, YouTube only offers video assistance, with no facility for text-based materials.
Unique platforms provide their own cooking courses. Sites such as Yuppiechef are dedicated to helping those looking to learn more about eating and cooking well find like-minded individuals.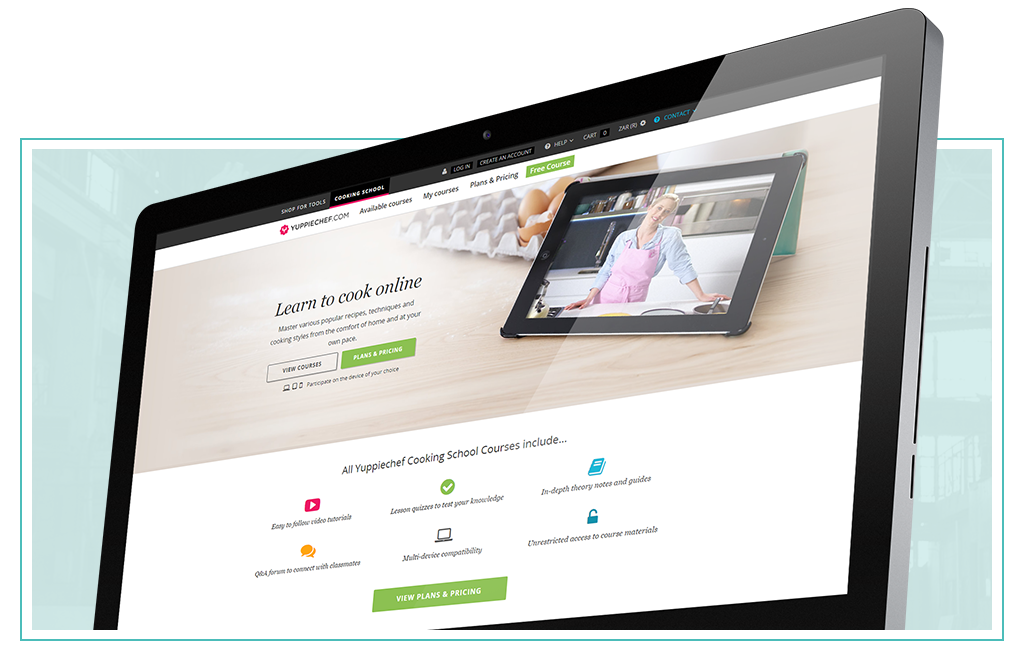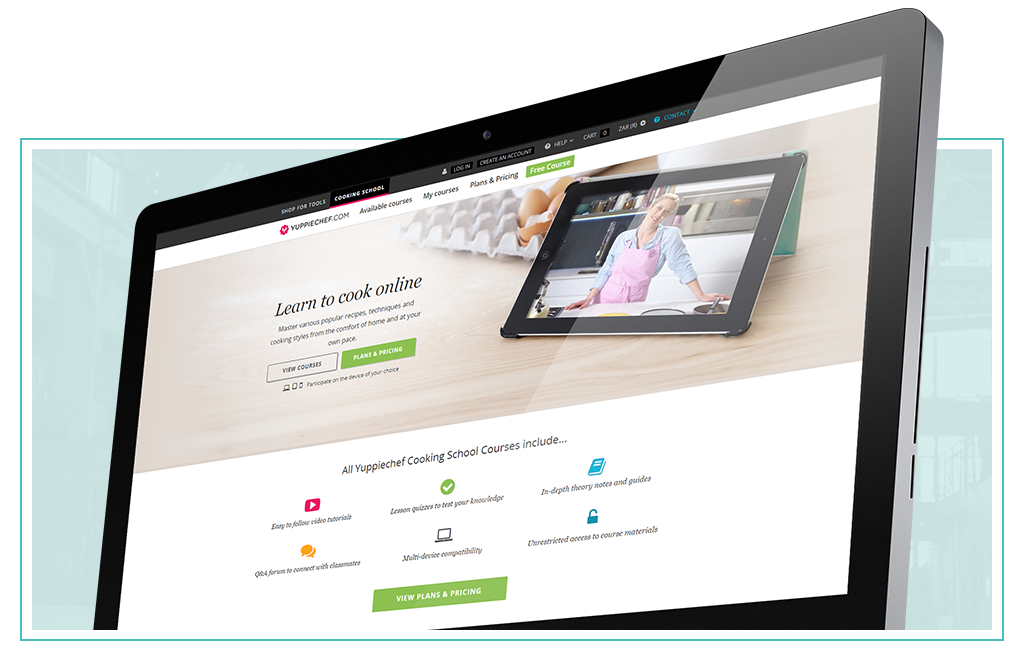 Their cooking school also features numerous video courses in various areas of cuisine, allowing budding chefs to develop new skills and expand their diets at their own pace. While video tutorials can be viewed for free on YouTube, these can be used as samples or to direct viewers to subscription sites, where full videos can be downloaded for free.
Uscreen's white label platform gives cookery experts and qualified, experienced chefs the tools they need to launch their own video subscription site with unique branding. Assorted digital content, such as PDFs and documents, can also be added to Uscreen domains, providing subscribers with a full range of materials to enhance their learning.
Chefs who already have a reputation and recognition will be at an advantage when launching their own online cookery courses, as they will have instant credibility to help attract a fan base.
What Can Experts Learn From The Above?
The internet has transformed the way in which millions of people make their living, expand their knowledge, and express themselves – and this makes it the perfect place for experts to flourish. For professionals with experience in almost any area, online video streaming is the perfect channel through which to share their insights and monetize their distribution.
While advertising allows those on free-to-view platforms to earn money, ad-blockers are becoming more popular with viewers frustrated by regular interruptions. Subscription-based business models are the future, with services like Netflix and Spotify providing incredible quantities of content for a regular fixed price. This is the preferred option for millions of customers across the globe who would prefer to pick and choose the content they want to consume with ongoing investments rather than paying separately for one piece at a time.
Many of us, particularly in the West, are always connected, and subscription models tie into that beautifully. Experts can make extra income by tapping into this vein and offering consumers interested in hearing what they have to say a wealth of video content for them to enjoy at their leisure. Skills such as cooking, applying cosmetics, playing an instrument, staying in shape, and understanding the latest technology will always be important to people – and experts will always have information people will pay to learn from.
At Uscreen, we give experts like you the power to establish your own online temple of knowledge, attracting followers and nurturing communities through quality content. Once you create your own site, you receive all the perks of our platform but in your name – you can build a fully-branded educational hub just as you want it.