If you want to create a passive income, you need to find a platform that meets your needs as a creator.
Whether you're a business owner, coach, or an expert in sharing skills and knowledge through online classes; you need a platform that'll help you make money and grow your audience. 
Kajabi and Mighty Networks are well-known platforms for course creators. But how do you know which one is the right choice for your online business?
We're here to help you find that out. In this article we'll cover:
What is Kajabi?
What is Mighty Networks?
The advantages and disadvantages of Kajabi
The advantages and disadvantages of Mighty Networks
The price comparison between both platforms.
The features comparison between both platforms.
And showing you a more powerful alternative: Uscreen.
Let's get started.
Disclaimer: The information below is accurate as of today (02/15/22).
What is Kajabi?
Kajabi is a content marketing platform that lets you build a website to create and sell your online courses.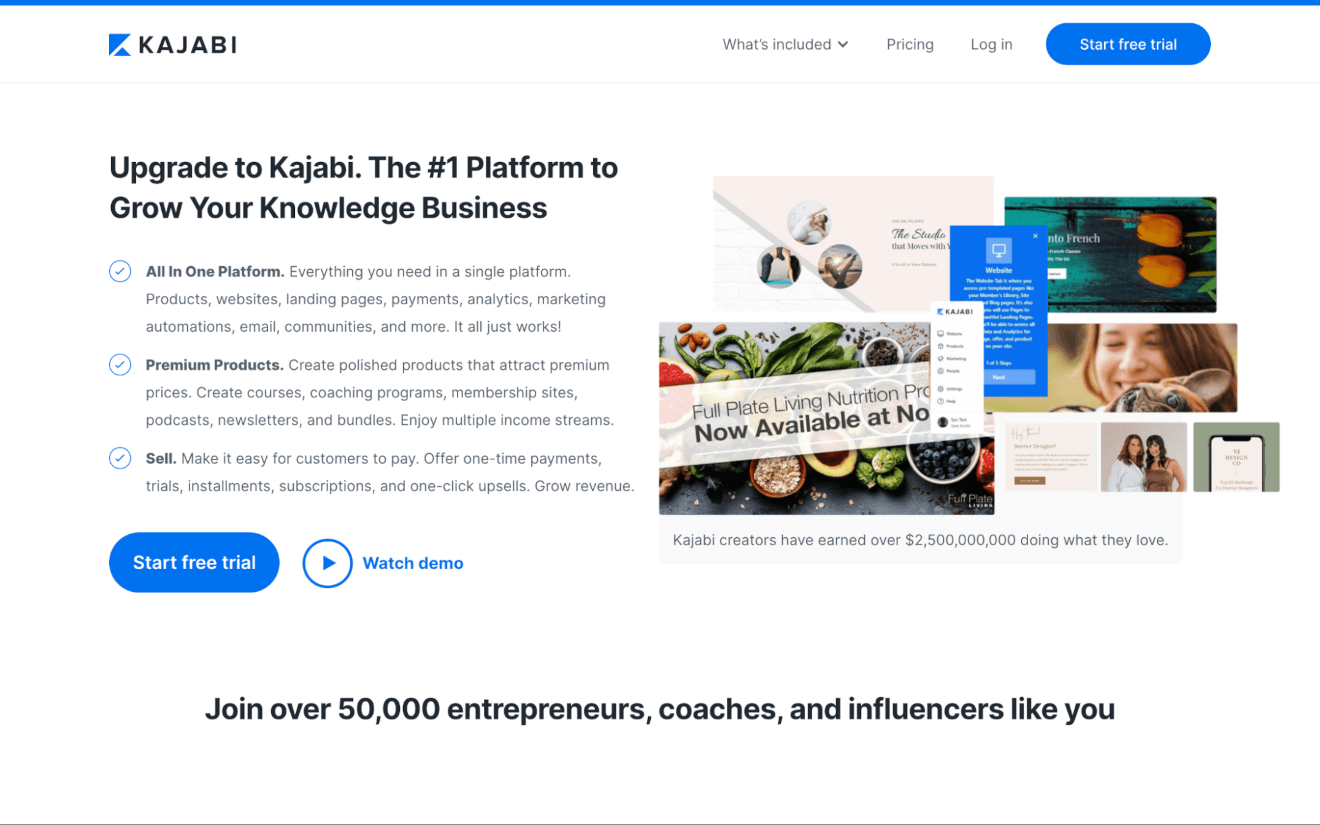 The site was launched back in 2010 and currently has 50,000 knowledge entrepreneurs, coaches, teachers, and content creators using its tools to monetize content.
What is Mighty Networks?
Mighty Networks is a community-focused platform where you can bring your audience together and share video content like your online courses.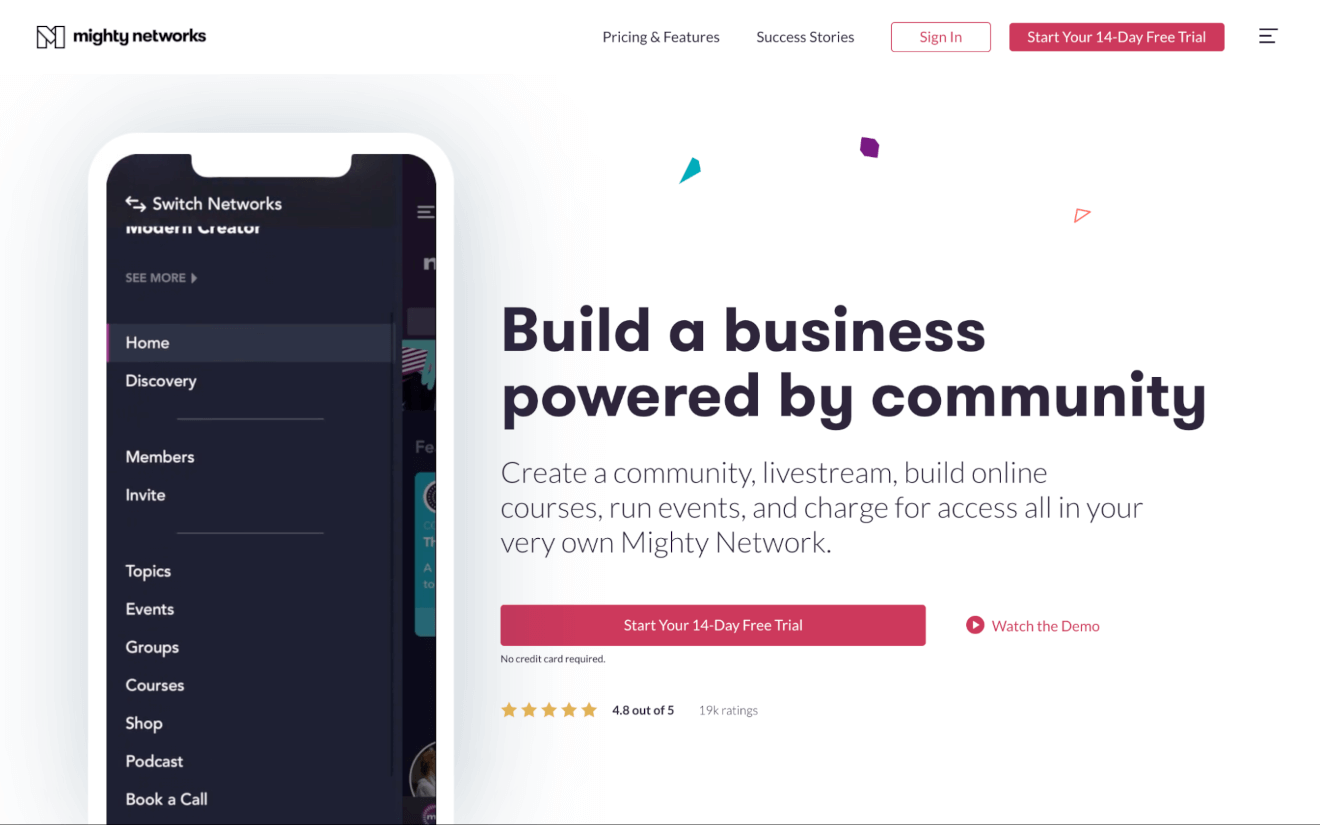 Your website and mobile app can be put behind a paywall so you can monetize your online community.
Launched in 2017, Mighty Networks is newer than Kajabi with 10,000 teachers, coaches, and community leaders using it to run their businesses.
Now for what these platforms have to offer:
Kajabi: Advantages & Disadvantages
We've done some research on current and former Kajabi customers to see what they enjoyed most and least about the platform. Here's what they had to say:
Advantages
The plus points you'll find in Kajabi reviews include:
A strong onboarding process when you sign up
Its comprehensive toolset; you get a content management system (CMS), bulk emails, landing pages, and lead magnets
Its easy learning curve, where you can get started with limited technical know-how
Disadvantages
Meanwhile, some of the disappointing things about Kajabi tend to be:
Their limited integrations
Lack of comprehensive community features; you may need to rely on different community platforms to nurture your online community
Their members limit; your membership site can have a maximum of 20,000 people, limiting how far you can scale your online community
Mighty Networks: Advantages & Disadvantages
We also checked out what people had to say about Mighty Networks:
Advantages
Some of the good things current and former Mighty Networks users had to say include:
The ability for users to have profiles
The team at Mighty Networks runs regular webinars to educate customers about community building
The networking features are similar to social media platforms like Facebook
Disadvantages
On the flip side, some of the things Mighty Networks gets marked down on are:
Limited customization (no option to custom code or use an API)
Now for the cost of both course builder platforms.
Pricing Comparison
Along with understanding how much your course and membership platform will cost, you need to be sure that the platform you choose is scalable as you grow your business.
We've got the details on pricing to help you make a choice.
Kajabi Pricing
Kajabi has a 3-tiered pricing structure for you to choose from.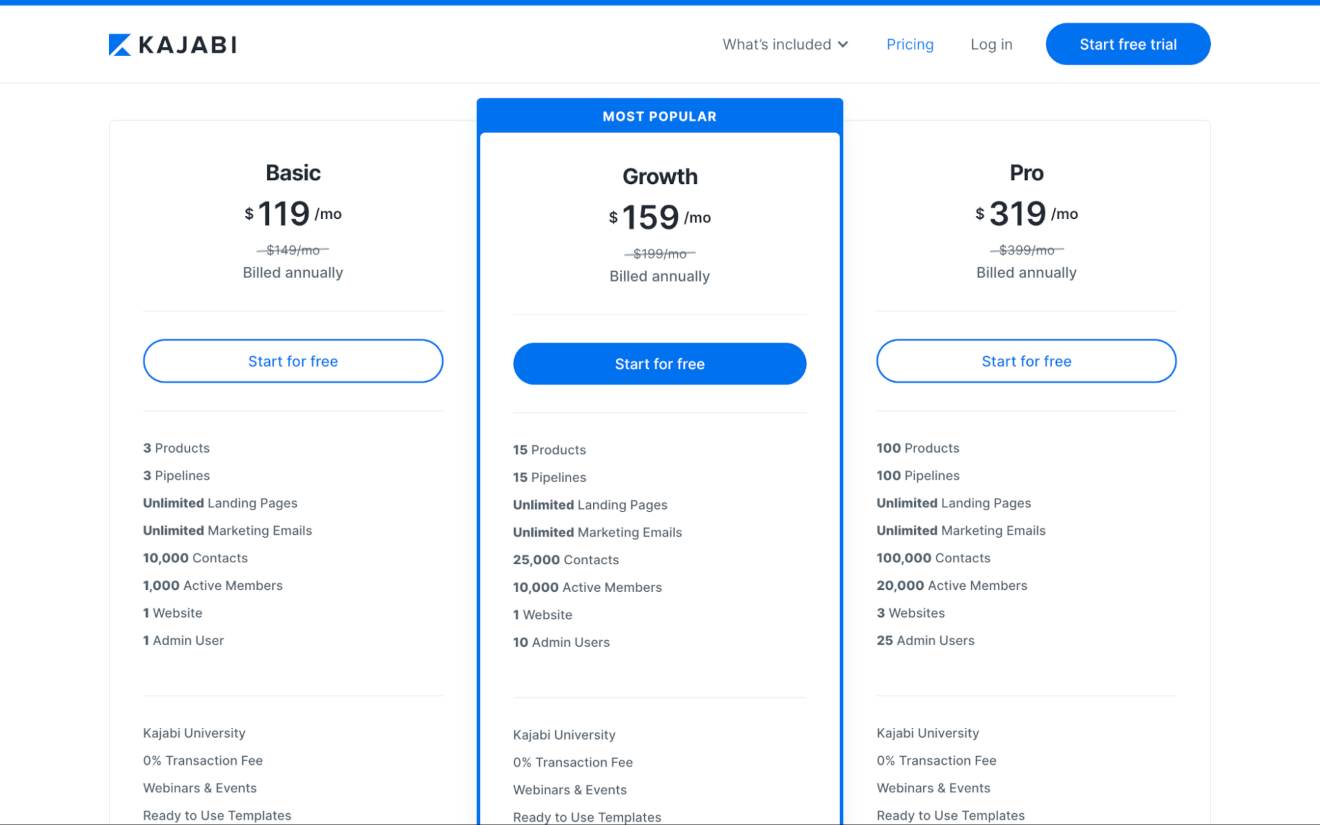 The majority of features are the same with all the available plans, except:
The number of products you can sell and sales pipelines you can create
How many contacts you can store
The number of members you can have
How many websites you can build and the admins they can have
This means that as your business grows, the cost of using the platform will, too.
As for Mighty Networks…
Mighty Networks Pricing
Mighty Networks publishes the prices of 2 tiers: the Community Plan and the Business Plan.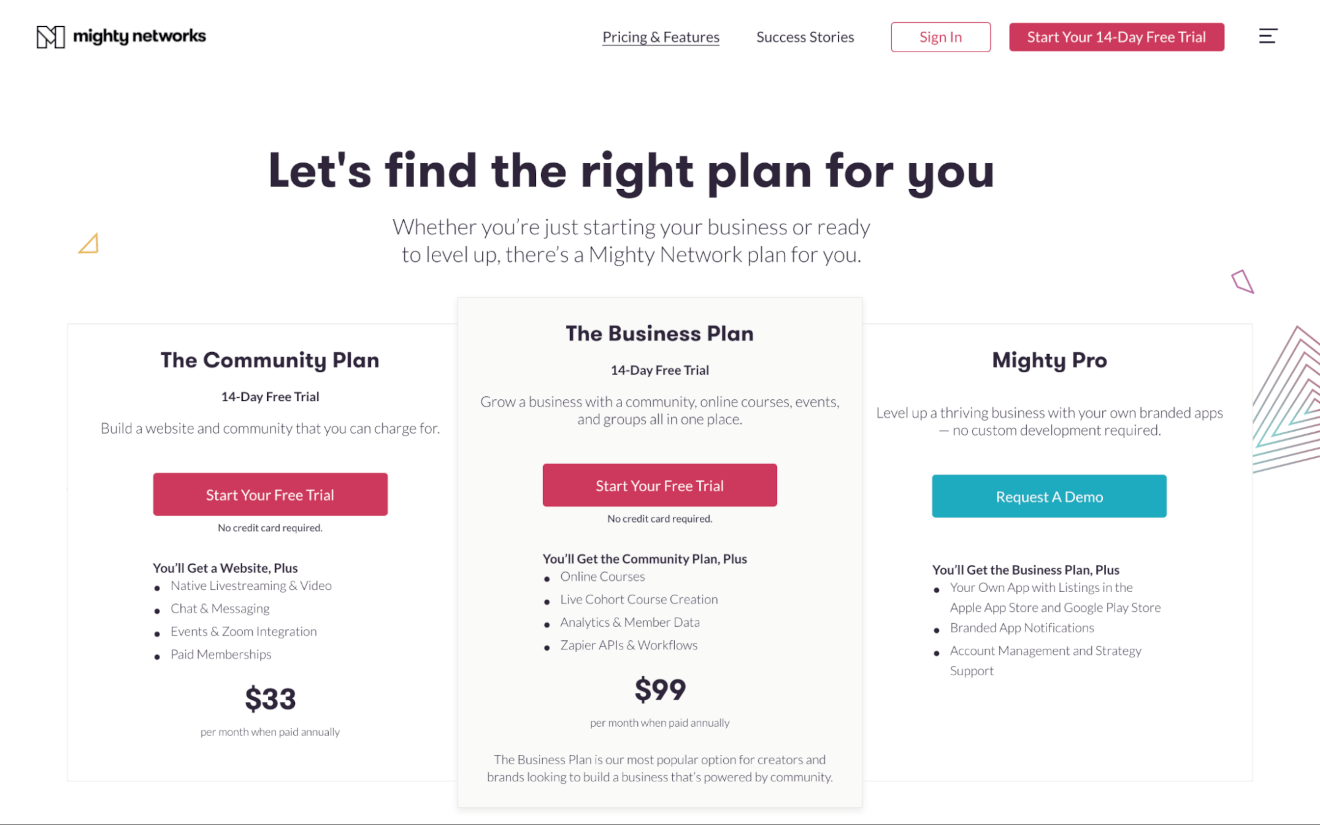 The lowest tier, which is the Community Plan, offers you live streaming, chat and messaging functionality, and the option to charge for membership.
The next level up is the Business Plan, which has everything the Community Plan has, plus the ability to sell online courses and access to analytics and integrations.
To create a mobile app and send push notifications, you'll need to contact them to get your pricing options for the Mighty Pro plan.
Let's explore the features that'll support your course creation business.
Features Comparison
When choosing between Kajabi and Might Networks, the big deciding factor will be what you want your platform to do for you.
Here's our breakdown of the elements that are important to your business that'll help you get started and grow.
1. Monetization options
With both Kajabi and Mighty Networks, you have 2 ways to sell your content:
Subscription video-on-demand (SVOD) where you charge a membership fee for access to your course content.
Transaction video-on-demand (TVOD), or pay-per-view (PPV), where you sell a bundle of videos as a complete course for a one-off fee.
To accept payments for transactions, Kajabi integrates with PayPal and Stripe whereas Mighty Networks only processes payments with Stripe. This lets you accept payments from debit or credit cards with some limitations on which countries can use them.
2. Analytics
With Kajabi, you get detailed analytics on the platform as well as the option to integrate with Google Analytics and Facebook Pixel.
They also have a built-in email tool that offers a range of metrics including open rates and click-through rates.
Mighty Networks' lowest pricing tier offers basic analytics, but on the Business Plan (where you can sell online courses) you get access to more in-depth analytics.
3. Marketing tools
Kajabi offers some marketing tools, including:
Built-in email marketing
The option to offer discounts and coupons
Tools to run an affiliate program
Meanwhile, with Mighty Networks your options are more limited – you're able to download a list of your members and their contact details and you can set up automations with other marketing tools using Zapier.
4. Community features
Kajabi is primarily an online course platform so the community features are limited to comments on your videos or blogs and the email interactions you can have with your members.
Whereas Mighty Networks is a community platform with features similar to a Facebook group where your members can post and interact with each other and with you. You can also send a direct message through the platform to your members.
5. Website customization
On Kajabi you can build your website through their drag and drop website builder with ready-made templates. Through their website-builder you can add your own logo and brand colors. You also have the option to further customize your site with custom code.
There are more constraints with Mighty Networks' platform – your forums and groups are in a standard format and while you can add your own logo and colors, there's no option for custom coding.
6. Apps
Kajabi has its own mobile app so your members can sign in and access all of the memberships that are registered under their email address, no matter the package you've taken.
With Mighty Networks you have to be on the Mighty Pro plan to create your own branded mobile apps for iOS and Android.
7. Integrations
Both Kajabi and Mighty Networks have limited integrations available.
With Kajabi, you can have native integrations like Mailchimp and Google Analytics, plus you can create more automations with Zapier.
To connect any of your current tools to Mighty Networks, you first need to create an automation through Zapier.
If you're looking for a platform where you can do it all, we've got the solution for you…
Uscreen: A More Powerful Alternative
At Uscreen, we've helped over 25,000 creators launch and grow their online video businesses. We give them all the tools and resources they need to sell courses online and monetize their online community.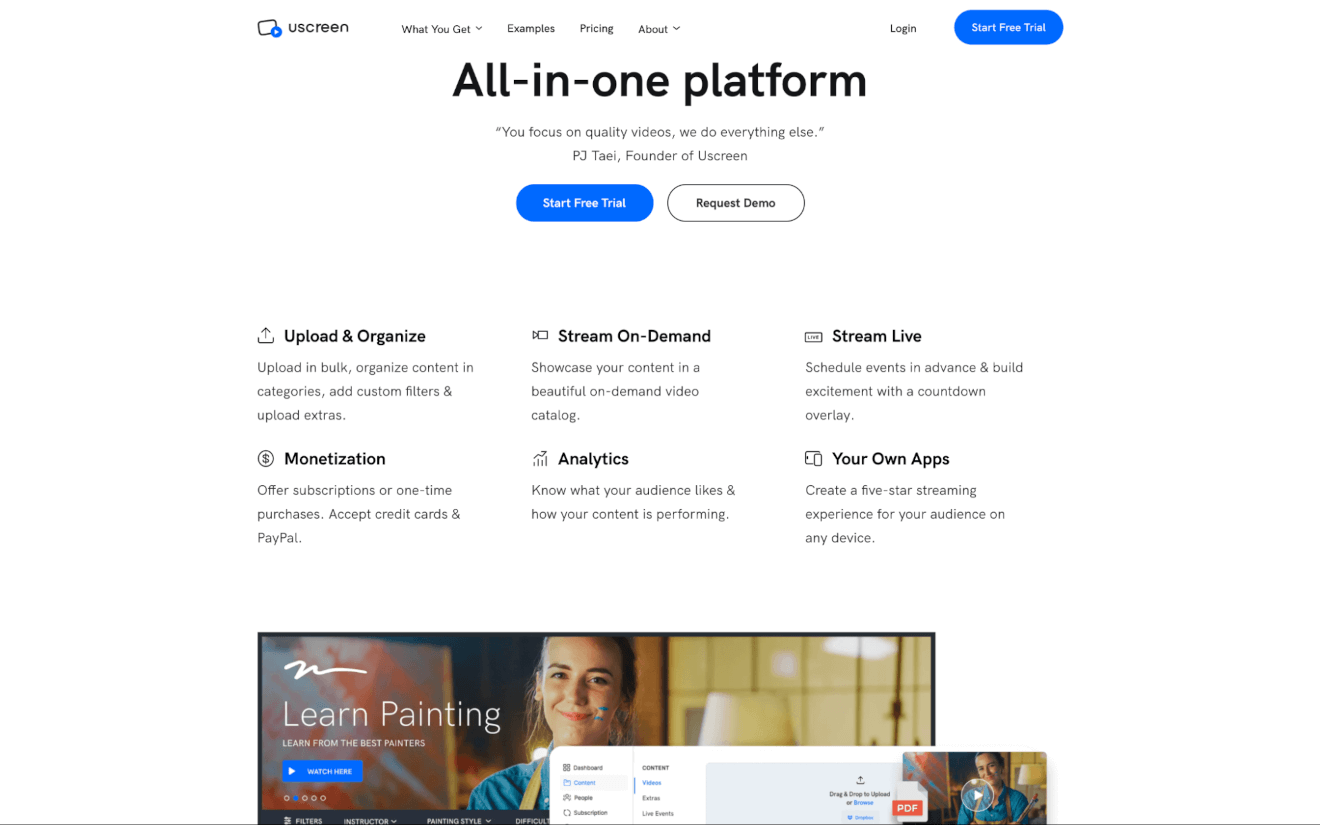 Uscreen is an all-in-one video monetization platform where you can sell online courses on your own terms.
Our customers come from different niches including…
yoga instructors
music teachers
language instructors
creatives sharing their skills
…and plenty more.
You can host your content on a custom branded website and app (like mobile, tablets and TV) where you can…
accept local and international payments
upload a large amount of content because of our huge storage allowances
present your content in a Netflix-style design for the best user experience
use built-in marketing tools like our gift cards and coupons
use customer retention tools like "try again for free" and "reduce churn"
organize your content into categories, playlists, and custom filters
live stream webinars, coaching, classes, and Q&A sessions
have extra perks like digital downloads, closed captions, and the ability to resources like ebooks and PDFs to supplement your video content
…and much more!
Once you're up and running with your site and app, you can sell your content however you like, whether through subscriptions, one-off payments for course bundles, or a hybrid of both. You can even offer a free plan in addition to your paid ones!
Here's how some of our customers are doing it…
Example #1: Momma Strong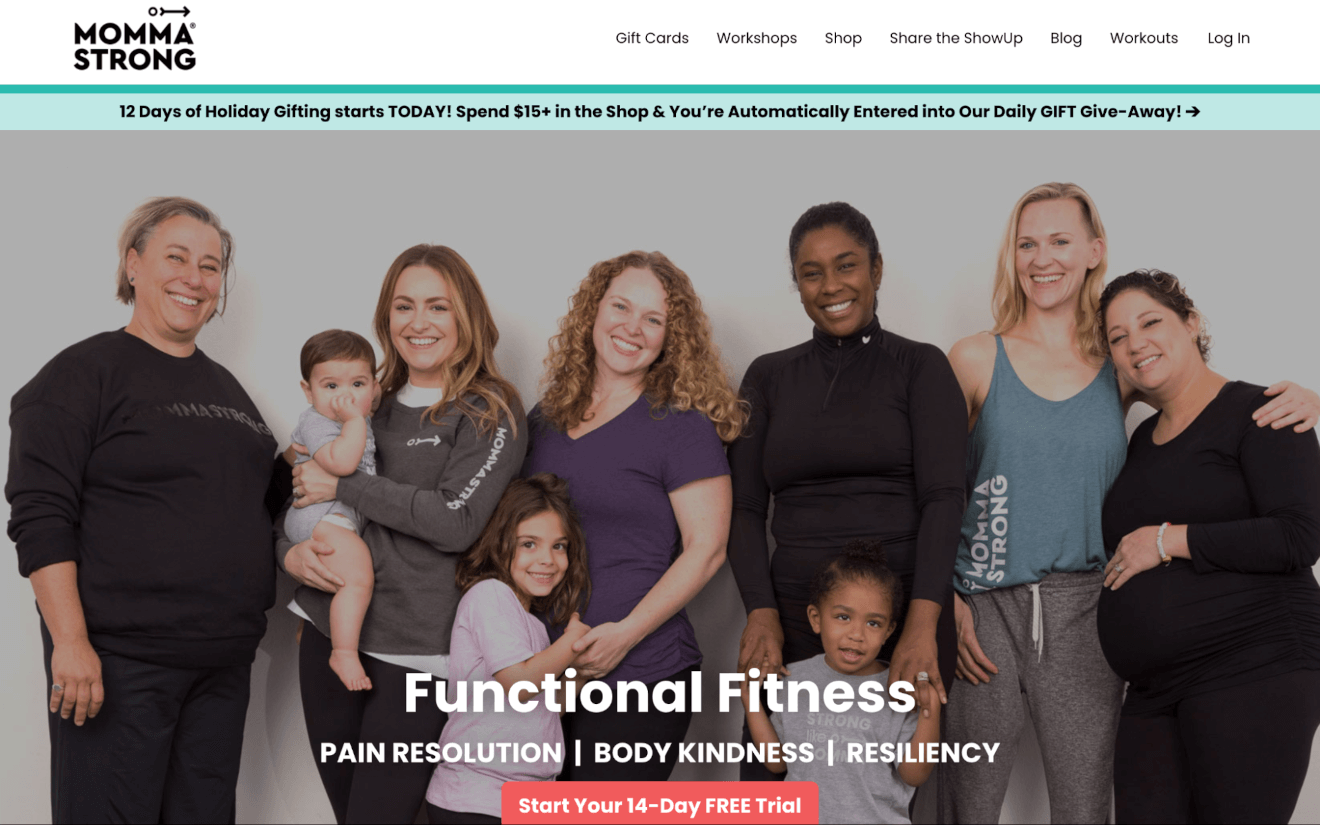 Momma Strong moved over to Uscreen from Kajabi to scale their business.
Every Momma Strong member can intuitively access the full catalog of courses in a Netflix-style design.
They even use our content organization features like playlists and drip that lets them schedule content to be published automatically.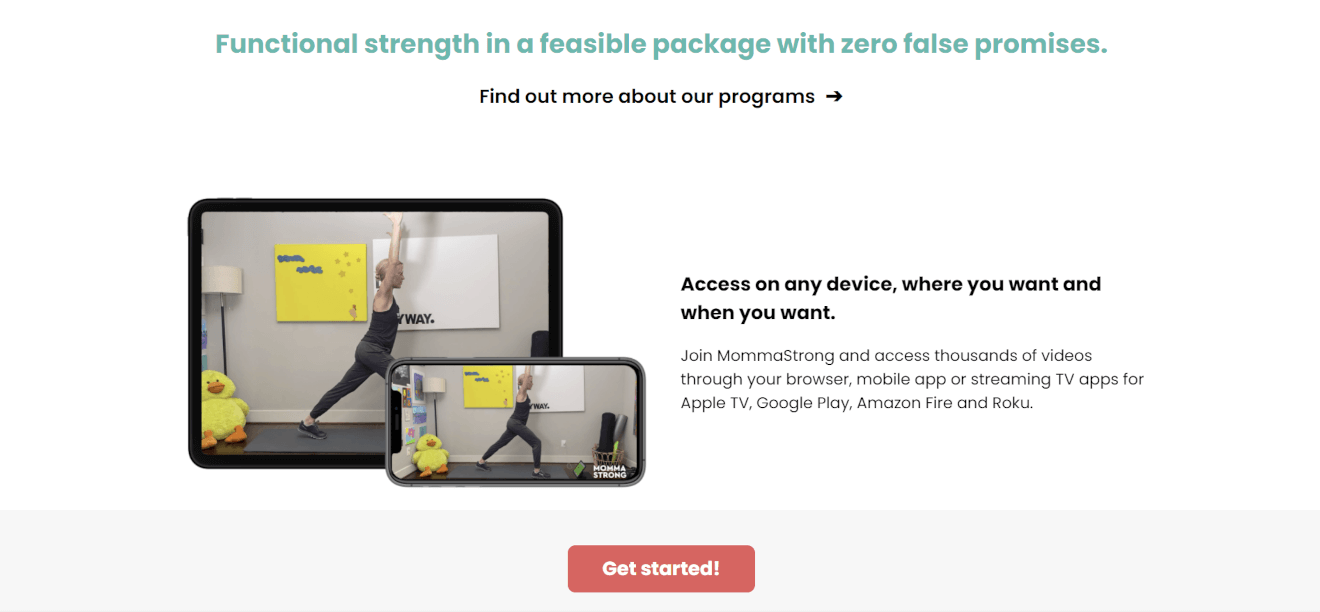 They've also taken advantage of our app-building service so their members can get the full learning experience wherever they are.
Example #2: Magic Stream
Magic Stream has a wide range of courses for people who want to learn the art of magic.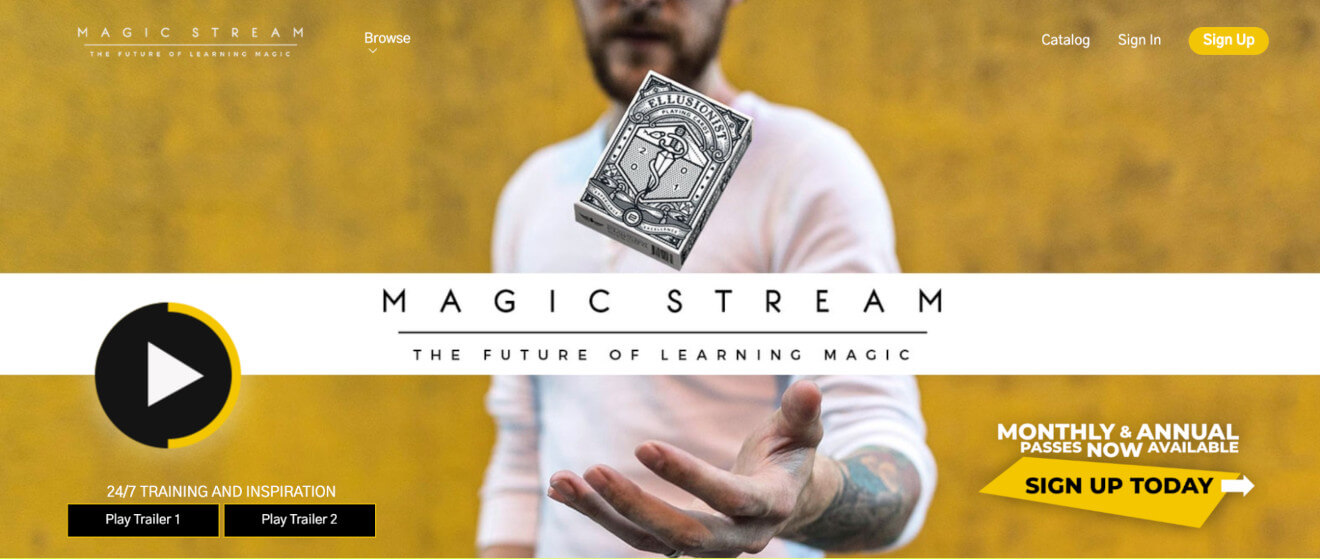 Their course catalog is arranged by the type of magic you can learn or by the person teaching their tricks.
They've even added a free plan to their membership levels so anyone can get a taste of the skills they'll pick up.
Magic Stream also worked with us to develop apps to get their content on as many screens as their audience wants.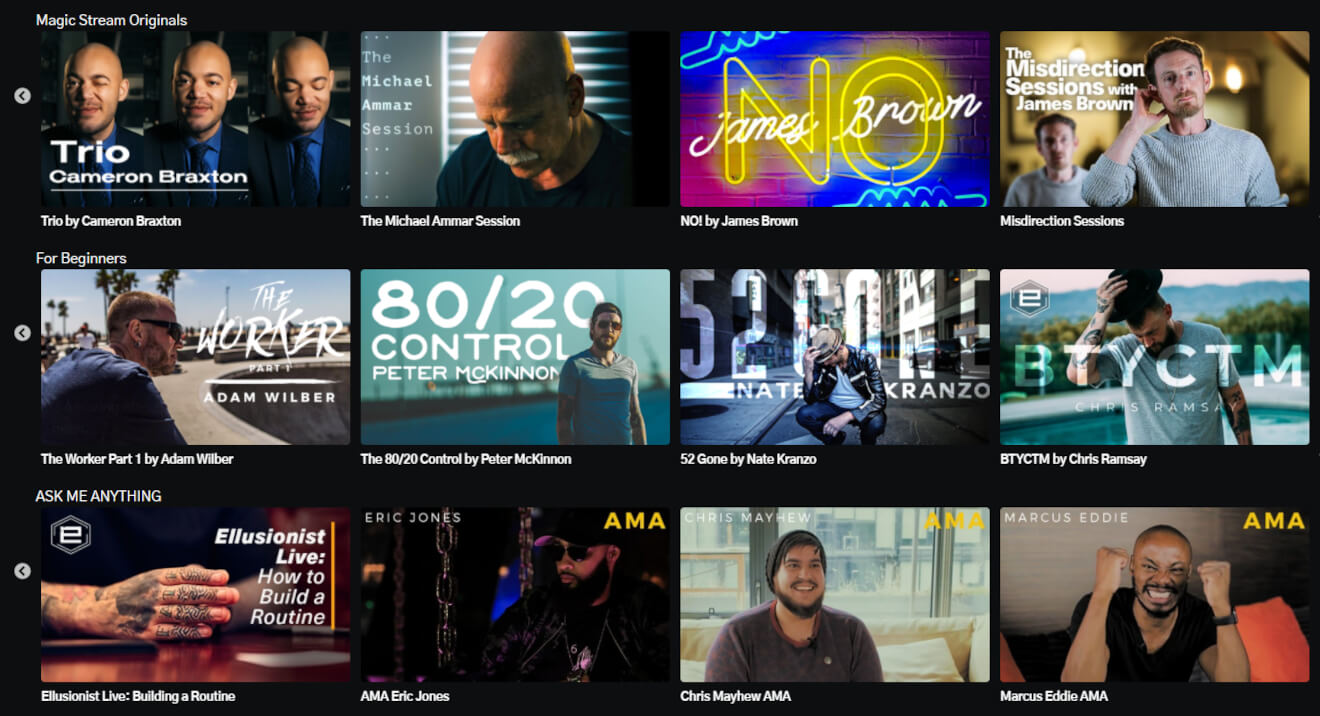 The user interface is clear and simple and brings an enjoyable browsing experience for viewers. They can also find content easily through filters.
Now let's take a look at the full list of features you get with Uscreen.
Uscreen Features
When you sign up with Uscreen, you get:
Subscriptions and pay-per-view options to sell your online courses with tiered pricing options – think intermediate and advanced learners.
Payment processing with PayPal, Stripe, Authorize.net, or our own payment gateway.
Detailed analytics so you can track user behavior plus you can integrate your Google Analytics.
A complete suite of built-in marketing tools including upsells, lead generator, abandoned cart sequences, and more!
Comments on your videos and live streams so you can interact with your audience directly.
A fully customizable website with drag and drop templates that you can further customize with code.
An app for mobile phones and smart TVs, making your content available on every screen your learners have.
Over 1,000 integrations with the tools you know and love like Mailchimp, ConvertKit, Twitter, and plenty more besides.
Now how much does all of this cost?
Uscreen Pricing
You can choose from one of 3 pricing tiers we offer depending on the needs of your business.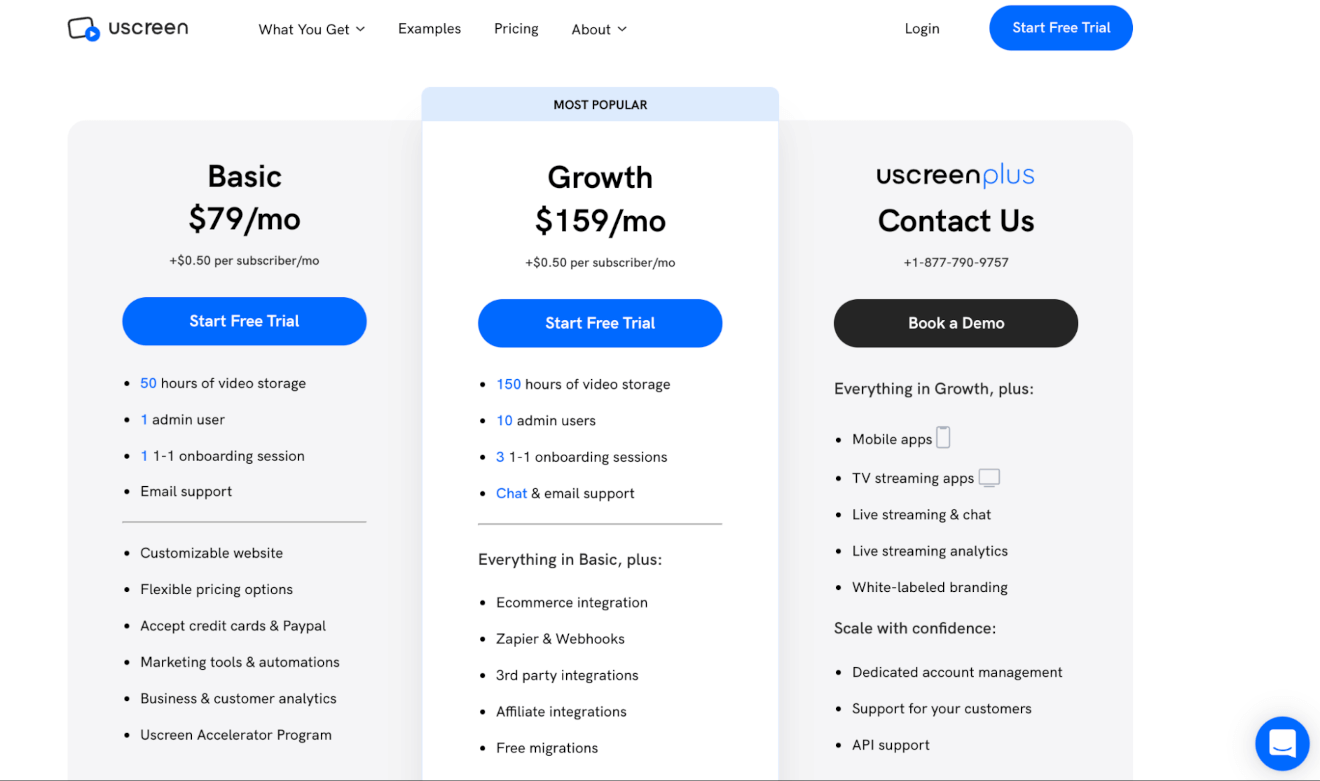 Our Basic package offers 50 hours of video storage on your custom website, payment processing through our own gateway or PayPal, all of our marketing tools, and the analytics you need.
With our Growth plan you'll get everything on our Basic plan plus storage for 150 hours of video, third-party integrations plus an eCommerce and affiliate integration. We'll even migrate your content over from another platform for free.
Uscreen Plus has everything that Basic and Growth has as well as mobile and TV apps, all the live streaming tools you need, plus a white-label branding across your website.
That's everything you need to know about us, so let's bring this to a close.
Final Thoughts
Now you have everything you need to make an informed choice on which hosting platform to use for your online video business.
Between Kajabi and Mighty Networks, they both have solid benefits to help you run your business. But Uscreen has the best of both of them to support your growth as a creator, hassle-free!
So if you want to scale your business and future-proof your online course platform check out everything that Uscreen can do for you – your first 2 weeks are free!
Uscreen's all-in-one platform has helped more than 11,000 creators, brands, and entrepreneurs monetize their content online and build a successful video business.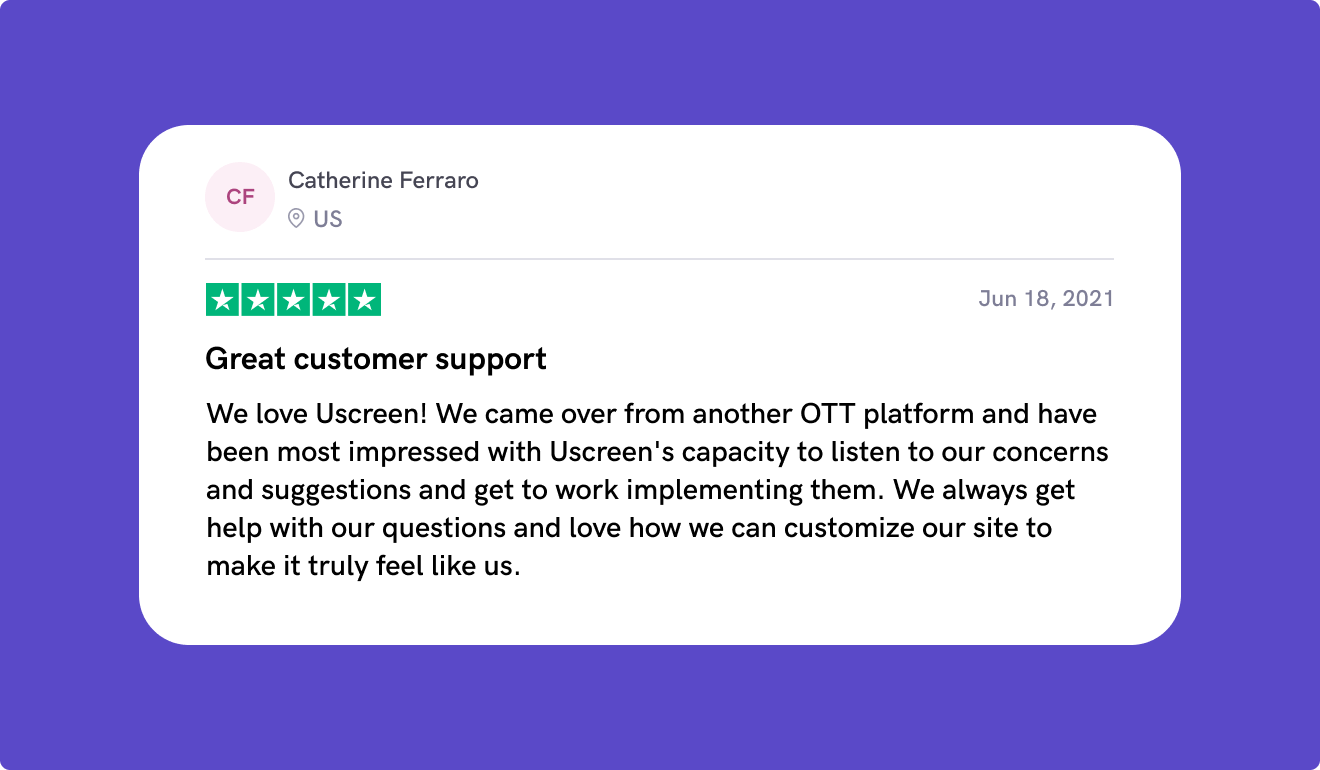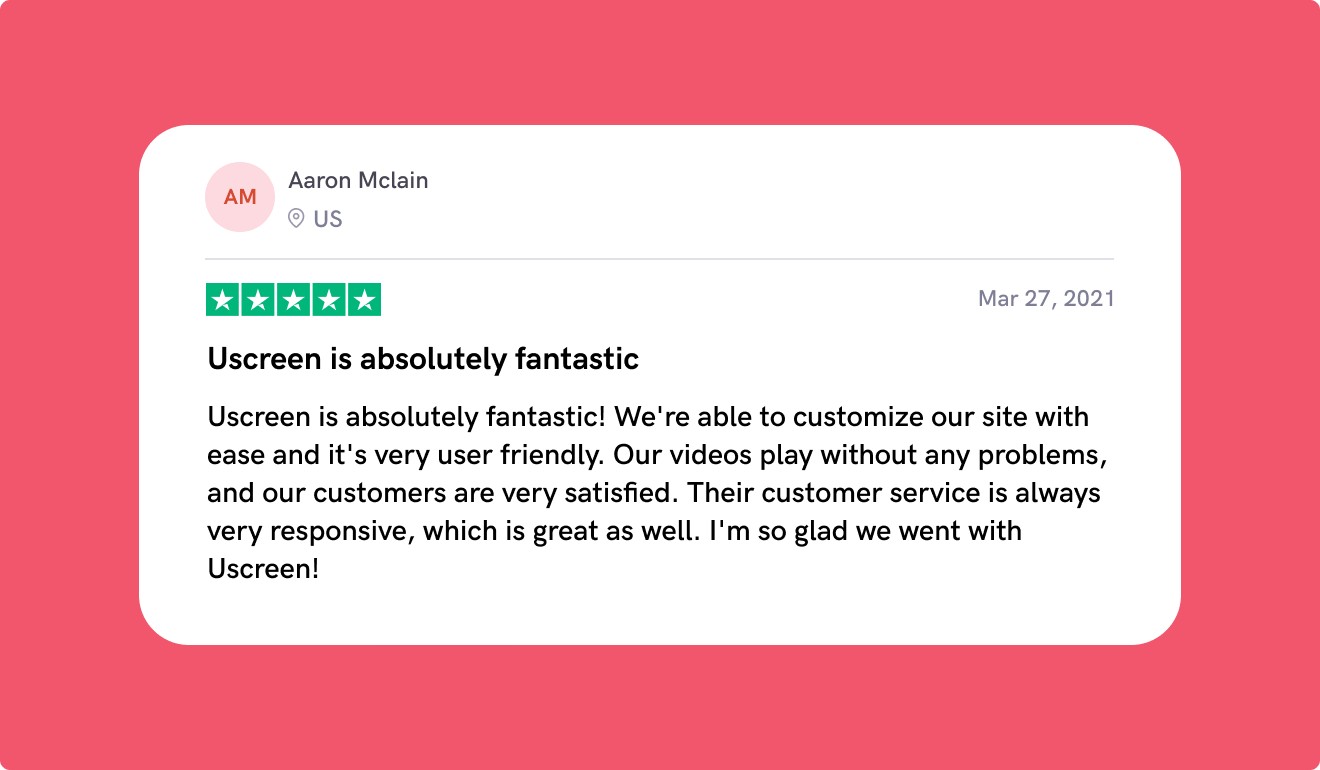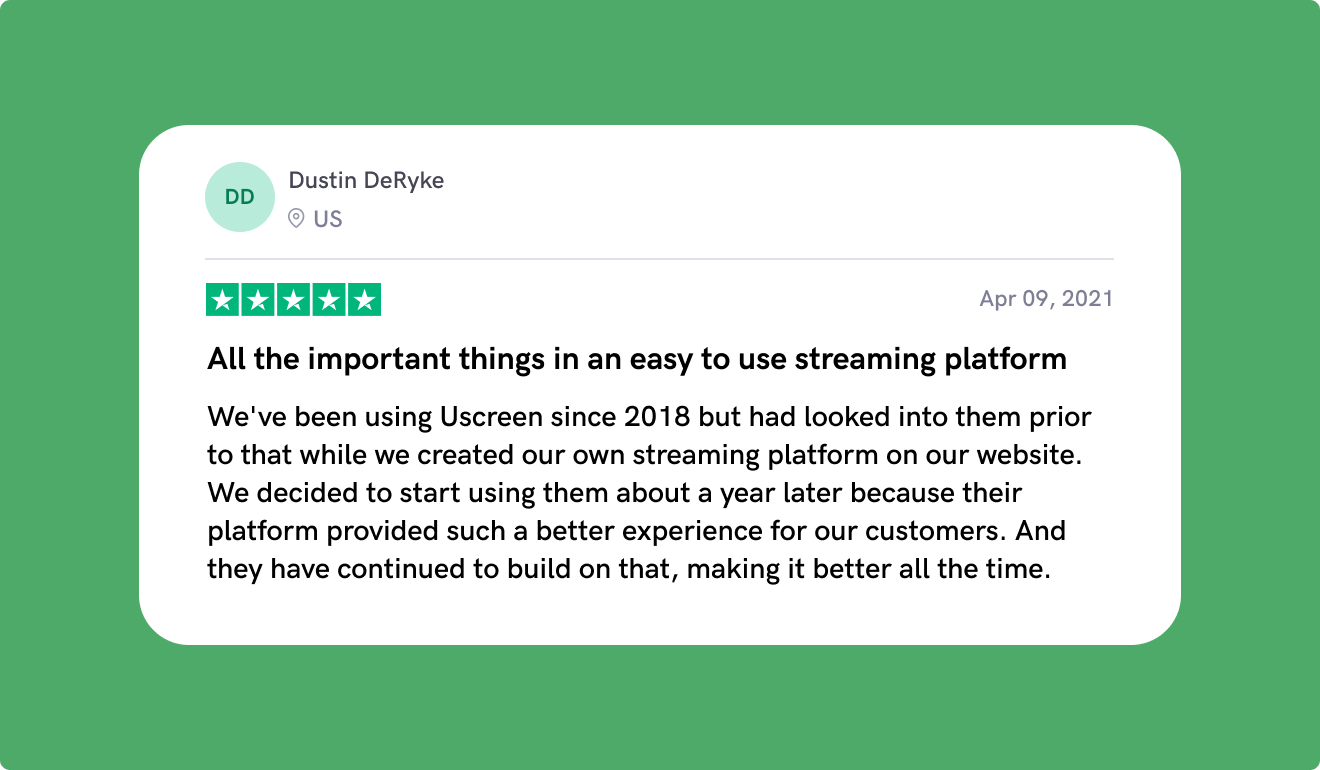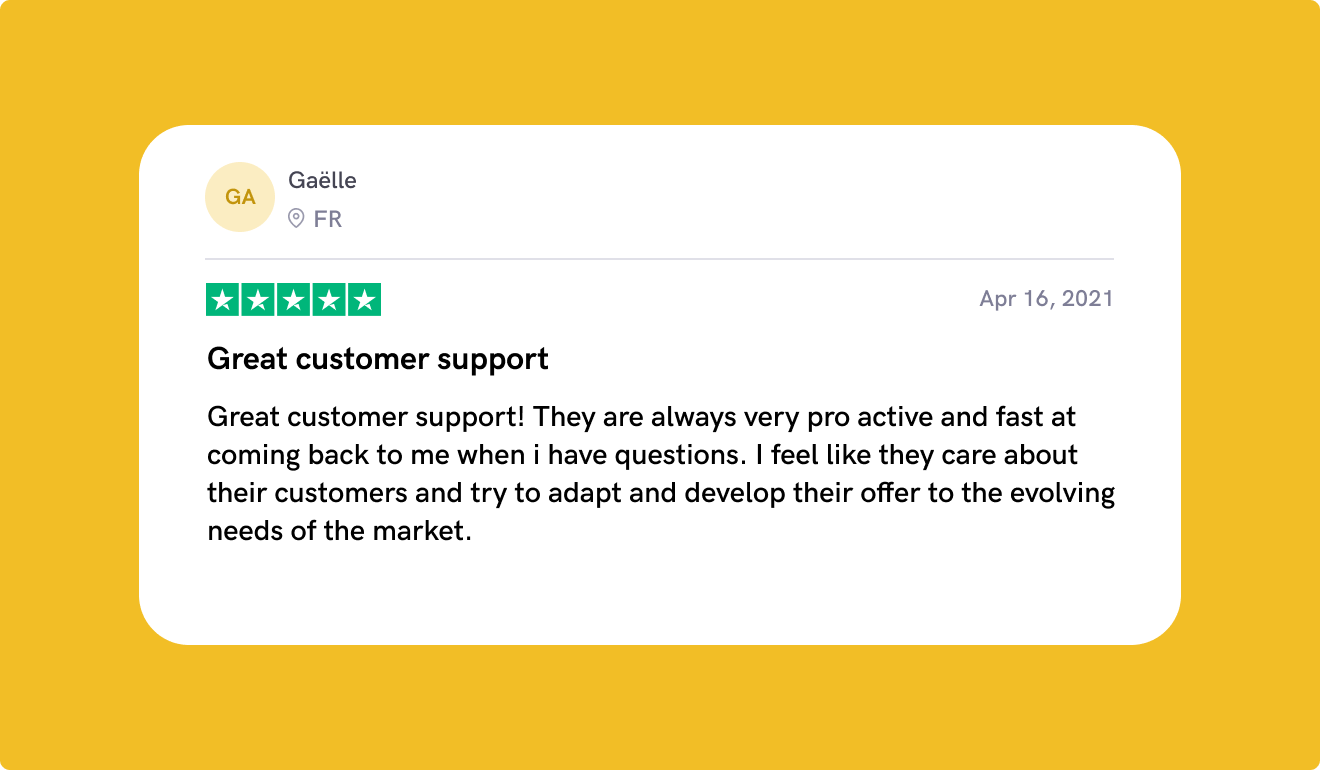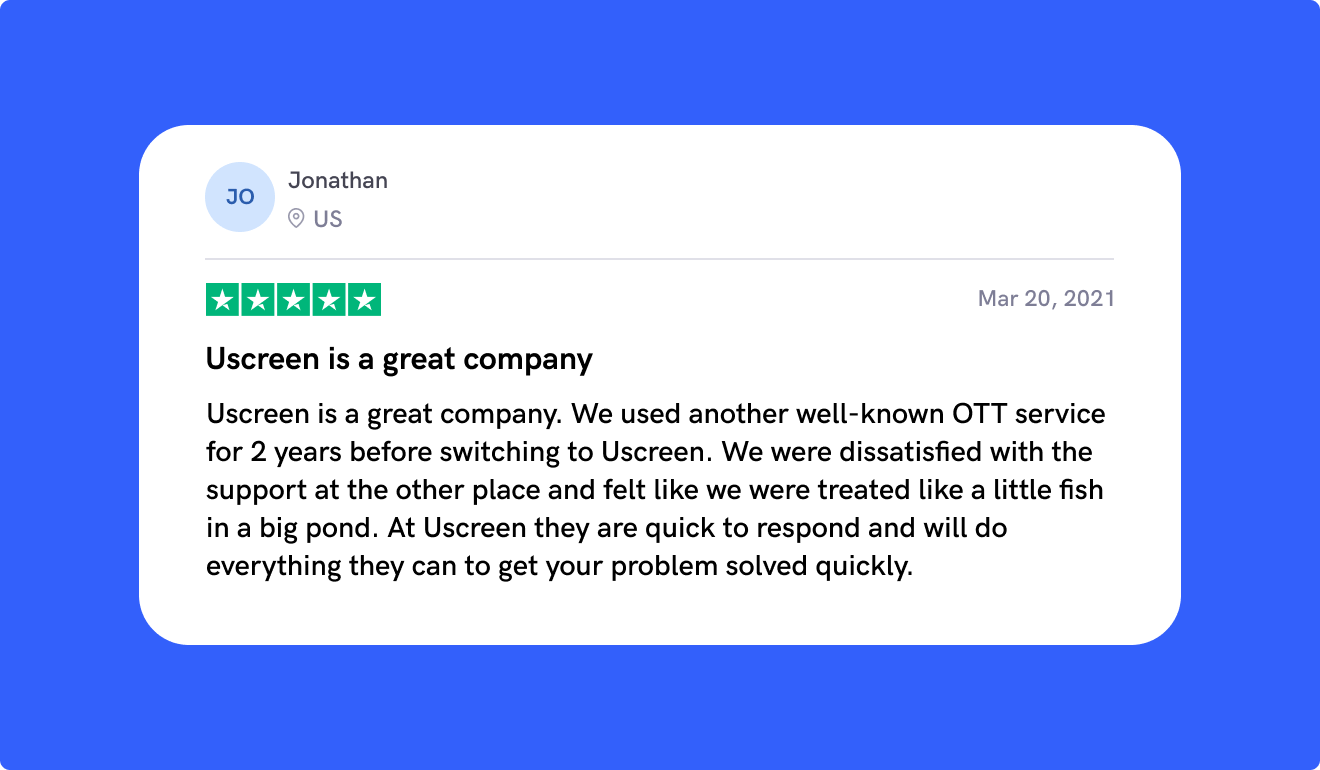 Source: TrustPilot
Get started with Uscreen now, the first two weeks are on us!