Email marketing is one of the most effective tactics used for acquiring new leads and converting them into loyal customers. According to an eMarketer study conducted in 2017, 73% of marketers said that email campaigns contribute significantly to their conversions.
To be effective, email marketing requires a knowledge-based strategy – often referred to as an email marketing funnel.
Imagine sending welcome emails to customers who have been with you for years, or spending tons of resources on an email campaign only for 90% of the emails to go unopened. Without a comprehensive strategy, email marketing can be a waste of money and effort.
This is why email marketing funnels are important. They help you to target each stage of the customer journey specifically, so you see better results. From brand awareness through to the decision stage, each stage of the buyer's journey is critical to convert leads into customers.
Whether yours is a B2C or B2B business, an email marketing funnel is necessary if you want to keep growing your email subscriber lists while converting leads into customers.
The Importance of Steady Conversions
Before inbound marketing was a thing, outbound marketing was how businesses would acquire and engage customers. Salespeople had to seek out leads via cold calling, door-to-door marketing, and many other active marketing tactics.
With the growth of the internet, the face of marketing changed for good. Customers suddenly had their pick of products and services, and information was easily accessible. Marketing became passive, and brands now have to attract customers using inbound marketing.
With inbound marketing, you're able to bring in leads, engage with them, and sustain them on your own terms. The right strategy will allow you to continue bringing in customers while you can focus on other things, thanks to the use of tools like email automation. Think about it as a sales channel on autopilot.
The most important element of an effective inbound marketing strategy is the email marketing funnel and how you fuel it.
What is an Email Marketing Funnel?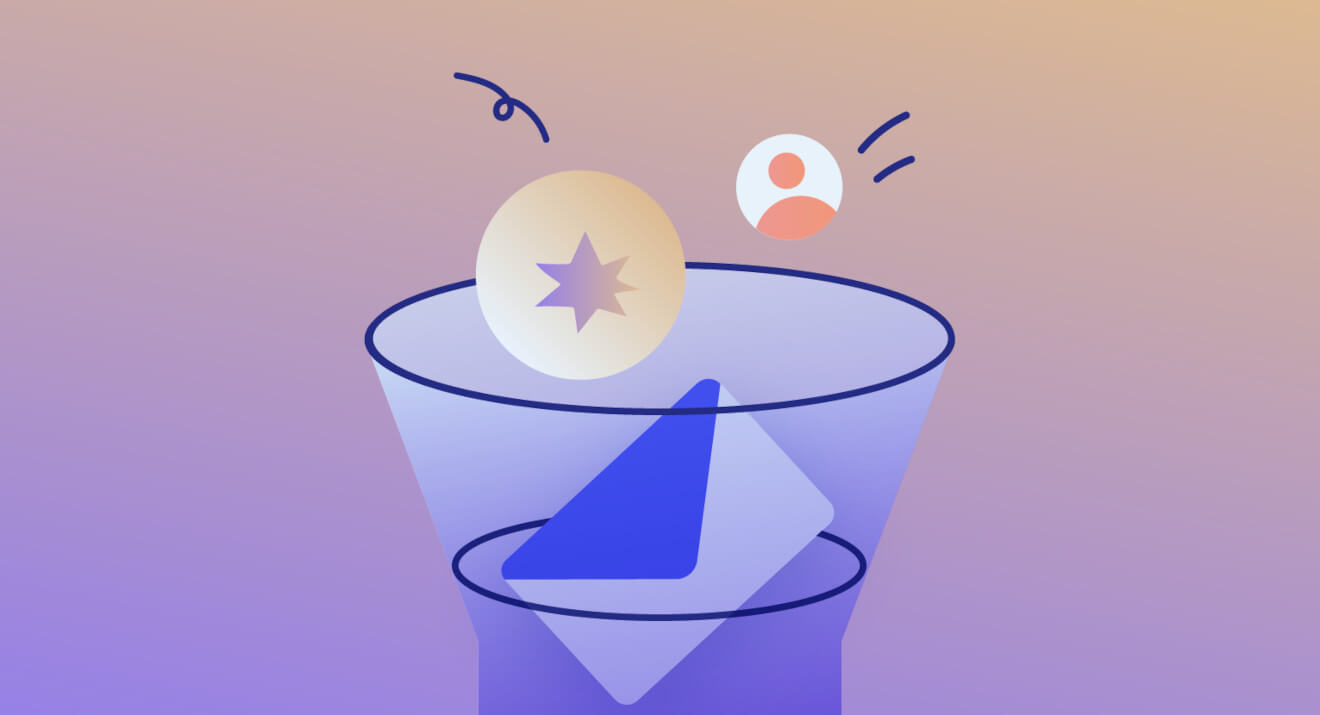 An email marketing funnel is a framework that helps marketers engage site visitors, identify what stage they're at in the buyer's journey, and set up specific messaging for those visitors.
The goal of the email marketing funnel is to successfully move leads from one stage of the buying process to another, eventually converting them from site visitors into paying customers.
1. Awareness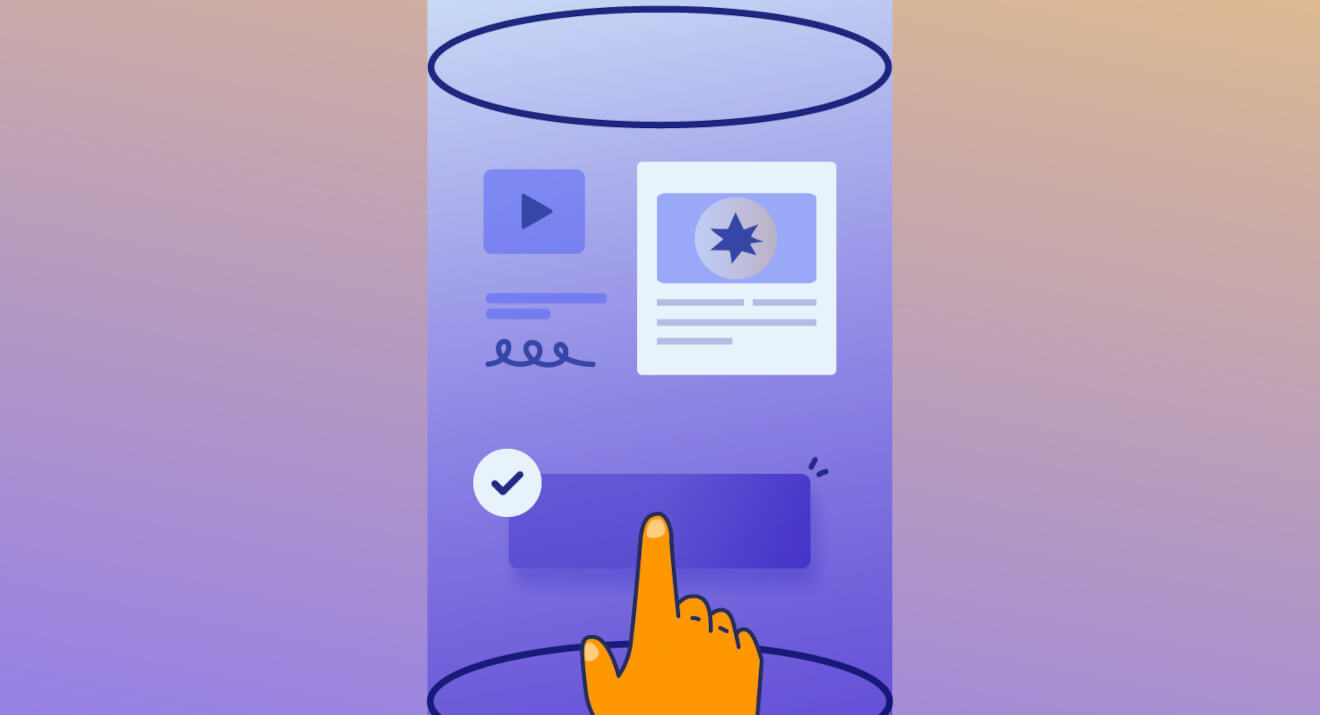 At the top of the sales funnel is the awareness stage. This is where potential customers first become aware of your brand or product either through your active marketing efforts or during the customer's online research.
At this stage, these potential leads are still trying to understand their own problems and what possible solutions are available. They are looking for a trusted authority to provide the right information to help them diagnose their problem.
Your efforts at this stage should focus on sharing advice and solutions with the goal of creating awareness. This is mainly achieved through other forms of marketing such as blogging, sponsored social media posts, webinars, videos, and infographics, among others.
In terms of email marketing, this is the stage where you collect emails and other contact information through opt-in forms and landing pages. Your visitors have just become leads.
2. Engagement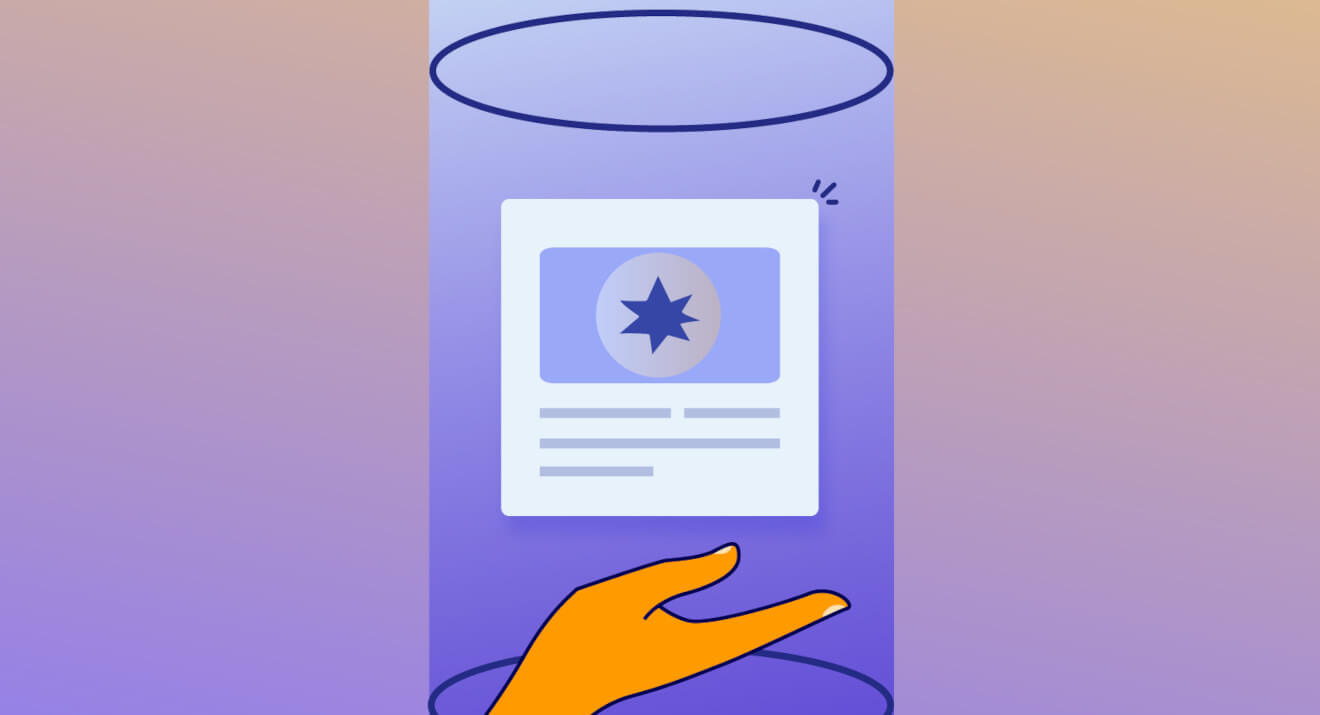 At this stage, your leads are interested in hearing more about what you have to say about their problem, as well as your proposed solutions. Your goal at this stage is to further your relationship with them, building both trust and confidence.
You can do this by providing accurate, educational, and reliable content. When you help customers understand their challenges and address their concerns, they are inclined to trust you and are willing to consider your products as a solution to their problems when they get to the next stage of the process.
3. Consideration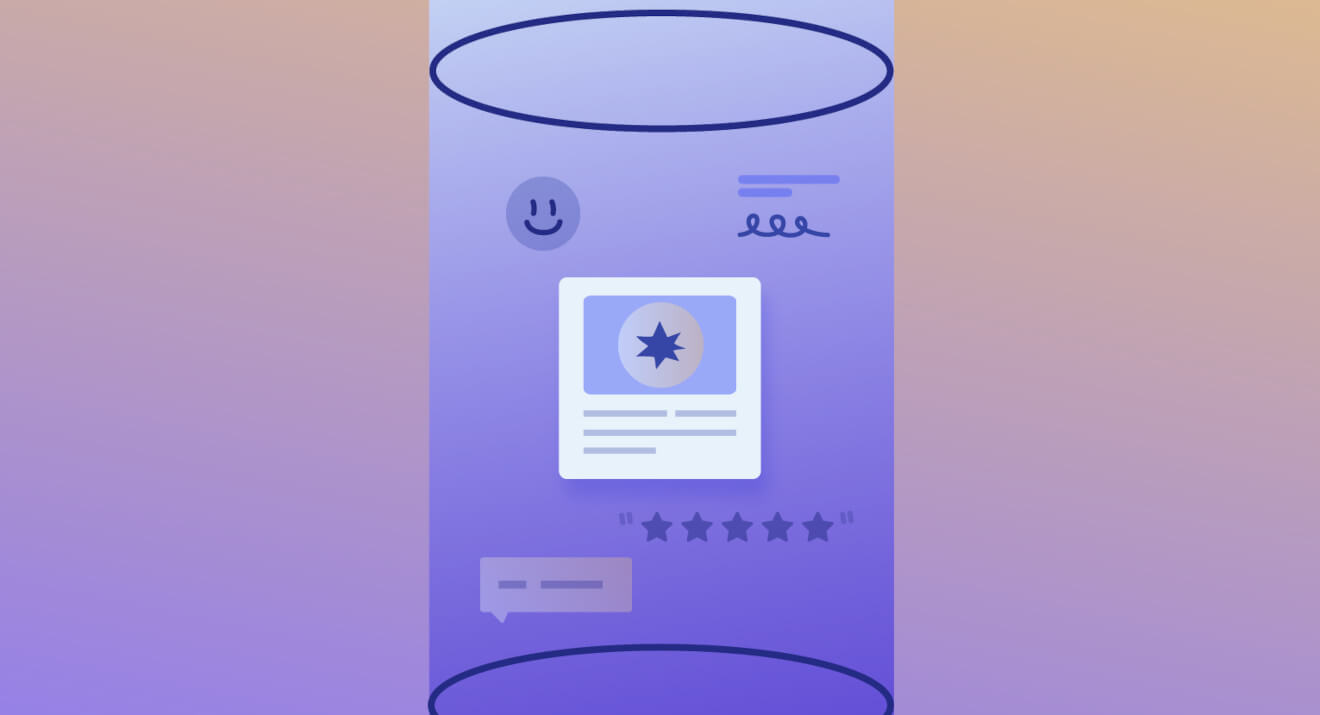 The prospects begin to evaluate you as a possible partner to help solve their problem. This is the point where you position yourself as the solution to their pain points by explaining your unique selling points and benefits compared to your competition.
This is the stage at which leads will be looking for trials, demos, customer testimonials, product comparisons, pricing, case studies, and reviews – they may even schedule a consultation.
4. Conversion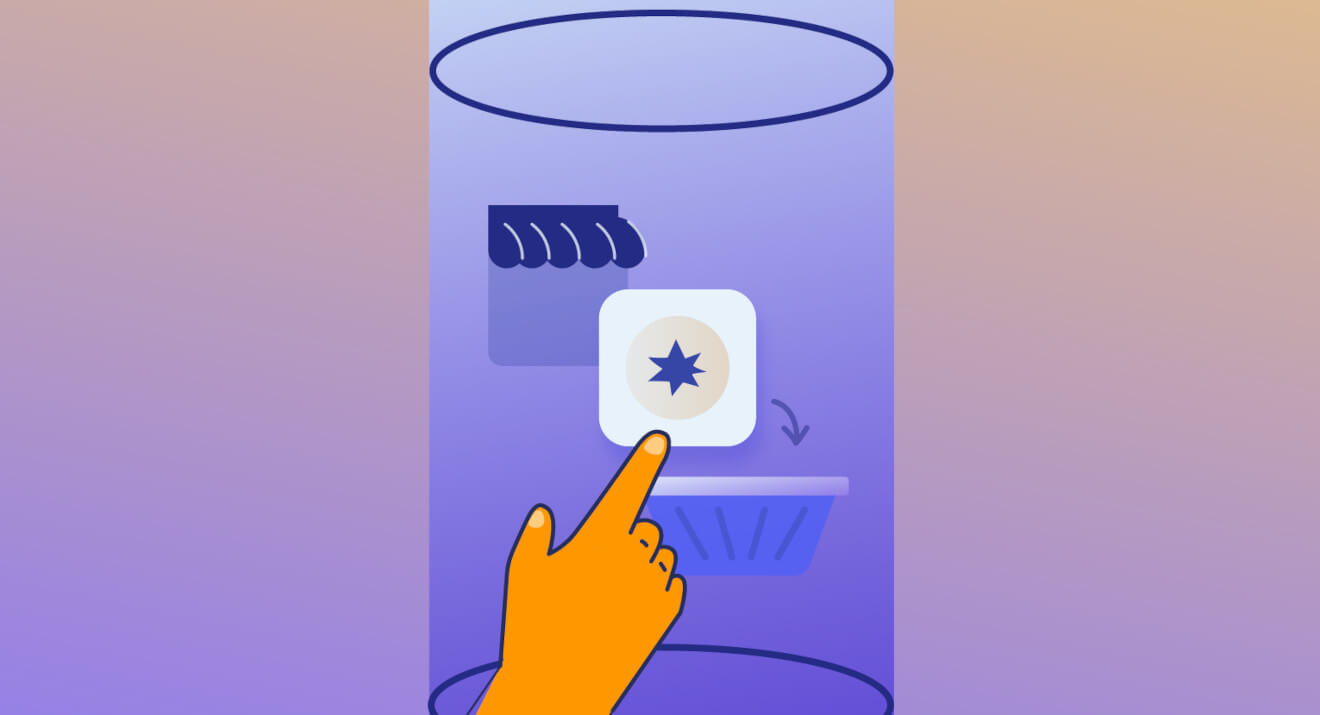 Once the lead decides to purchase your product, you enter into a new phase of the relationship. You need to nurture your new customer, be there to onboard them, answer all their questions, and generally nurture the partnership so it can be fruitful and long-lasting.
5. Adoption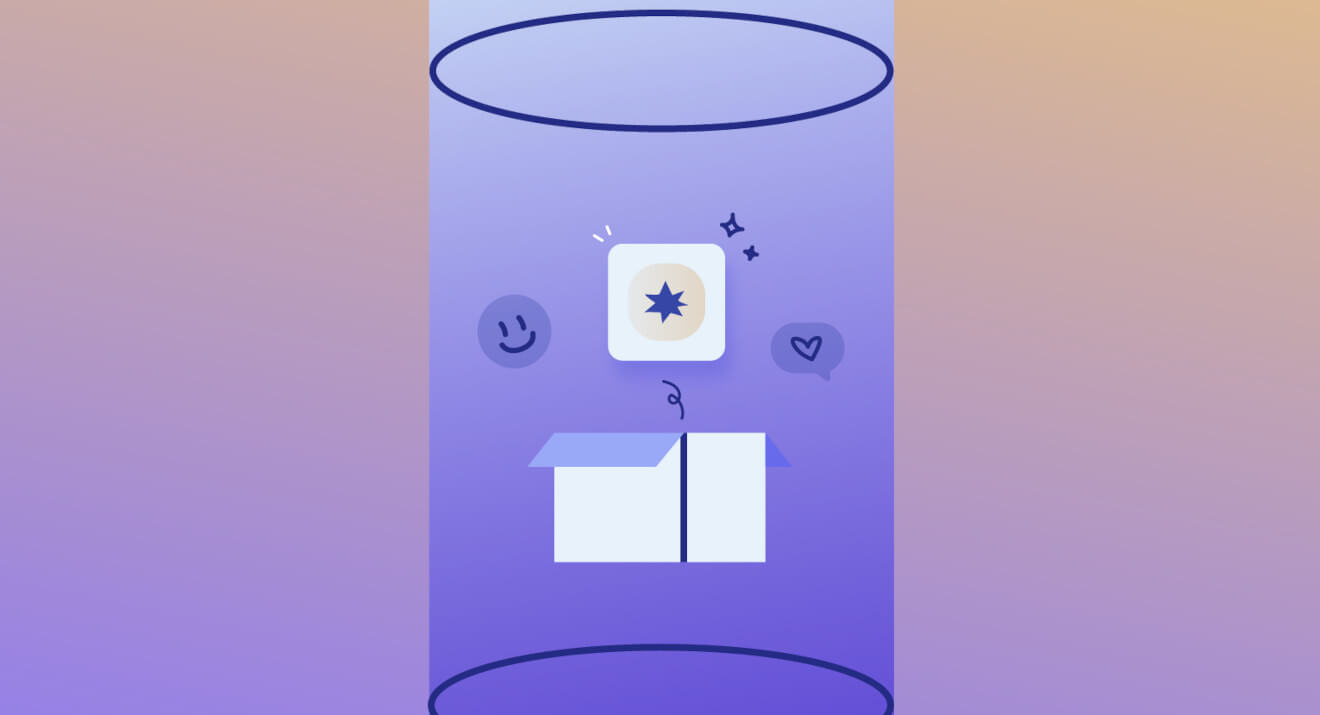 Satisfying your customer' needs is essential for a long-lasting partnership. You have to surpass all their expectations and create a positive experience around your product. Doing so makes the adoption process smooth and satisfactory for both your business and the customer.
6. Retention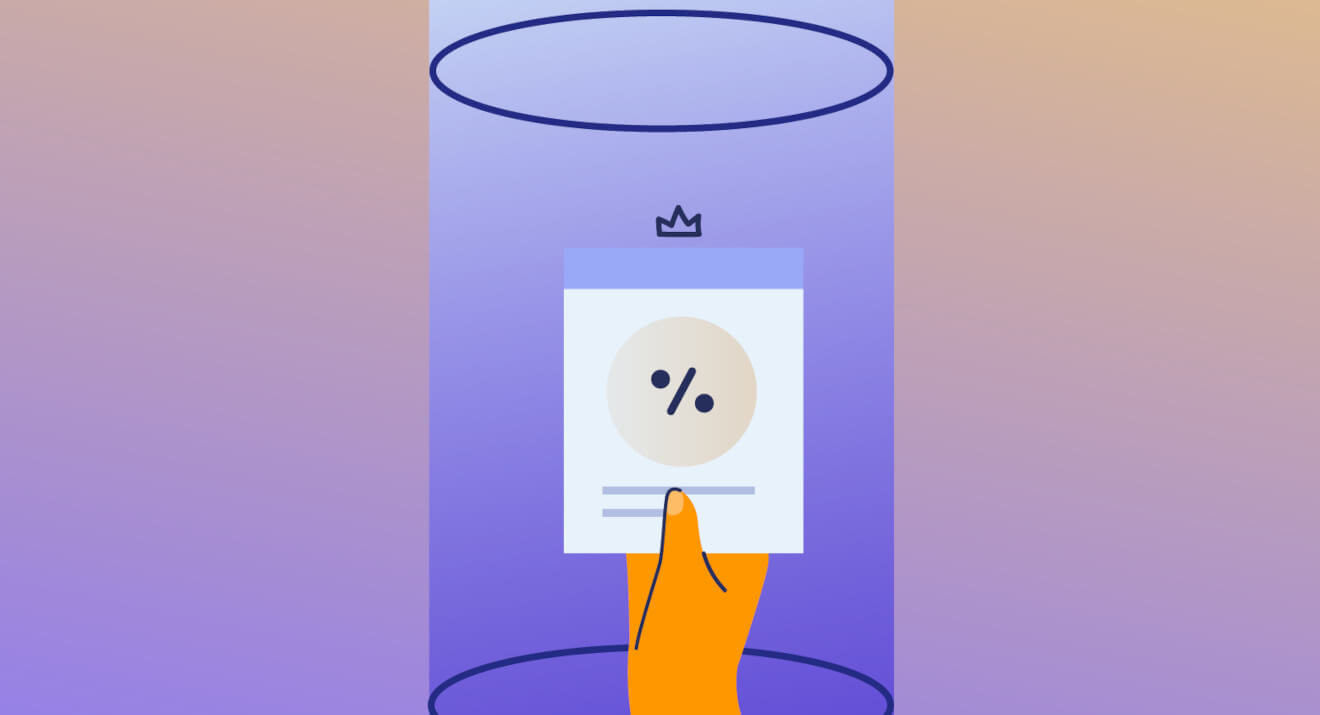 Customer retention is all about building loyalty. Whether yours is a product or a subscription service, keeping just 5% of your customers happy and engaged can result in a 25-95% increase in profits.
Retention and engagement are possible through upselling and cross-selling campaigns. Create offers, promotions, and information aimed at keeping them interested while addressing any potential issues or roadblocks that may arise as your relationship progresses. 
7. Advocacy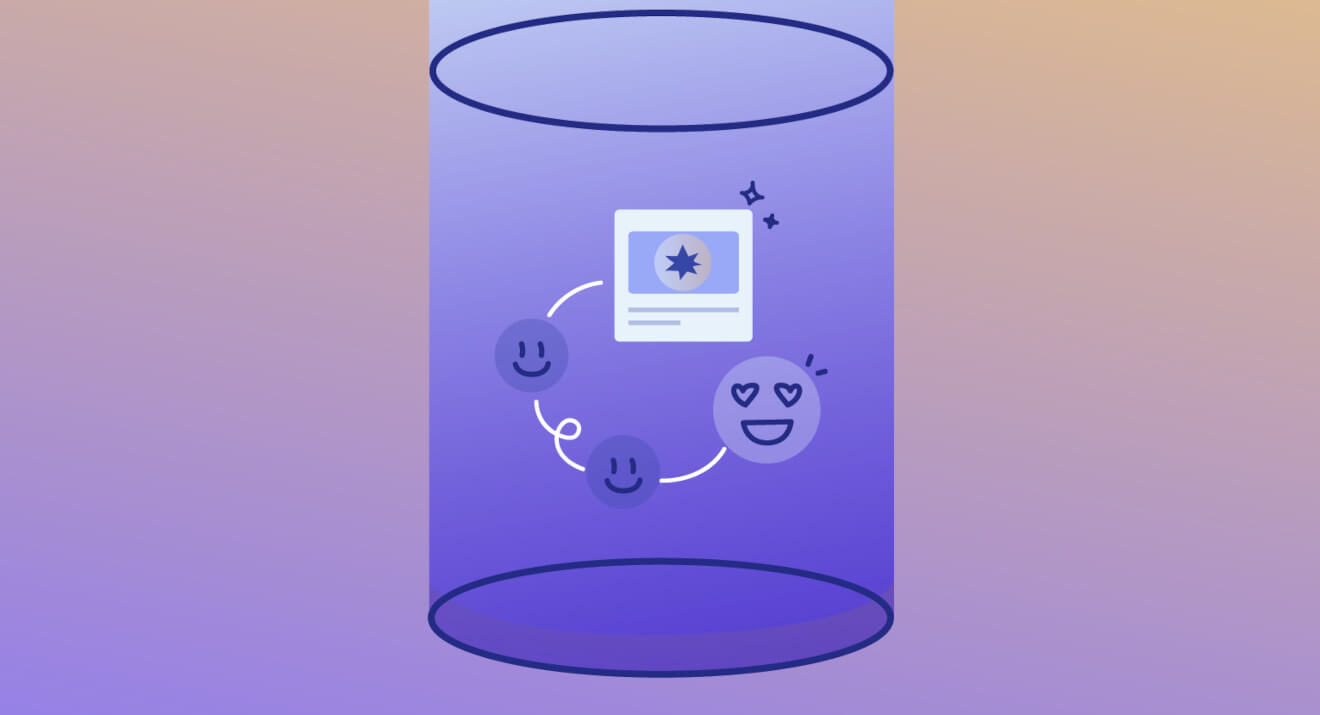 Happy customers will tell others about your product or service, thereby improving your brand awareness organically. This is a highly valuable stage of the customer journey that can give your brand long-term growth with minimal marketing investment when done right.
Brand advocacy is the result of long-term customer nurturing and satisfaction. One of the ways you can encourage advocacy is through referral programs with attractive incentives.
Benefits of an Email Marketing Funnel
This framework ensures that you don't put the cart before the horse, blasting the wrong recipients with the wrong messaging. Instead, it allows you to gently nudge your prospects down the sales funnel, providing the right information and incentives at every stage.
Thanks to tactics like personalization and drip campaigns, this approach can be super effective as it takes the buyer in at a gradual and nonaggressive pace while allowing you to understand their unique needs better and address them directly – thereby forging strong relationships.
More importantly, the funnel makes email marketing much easier for you. It simplifies the buyer journey and gives you definite steps you can take at each stage. It also provides a way to quantify results at each step of the funnel, allowing you to measure performance.
How to Build Email Marketing Funnels
Every business will have a different email marketing funnel unique to its product, services, and customers. Essentially, this funnel consists of a series of emails and resources that can be sent out to leads at each stage of their buyer's journey.
Identify Your Core Audience and Build Buyer Personas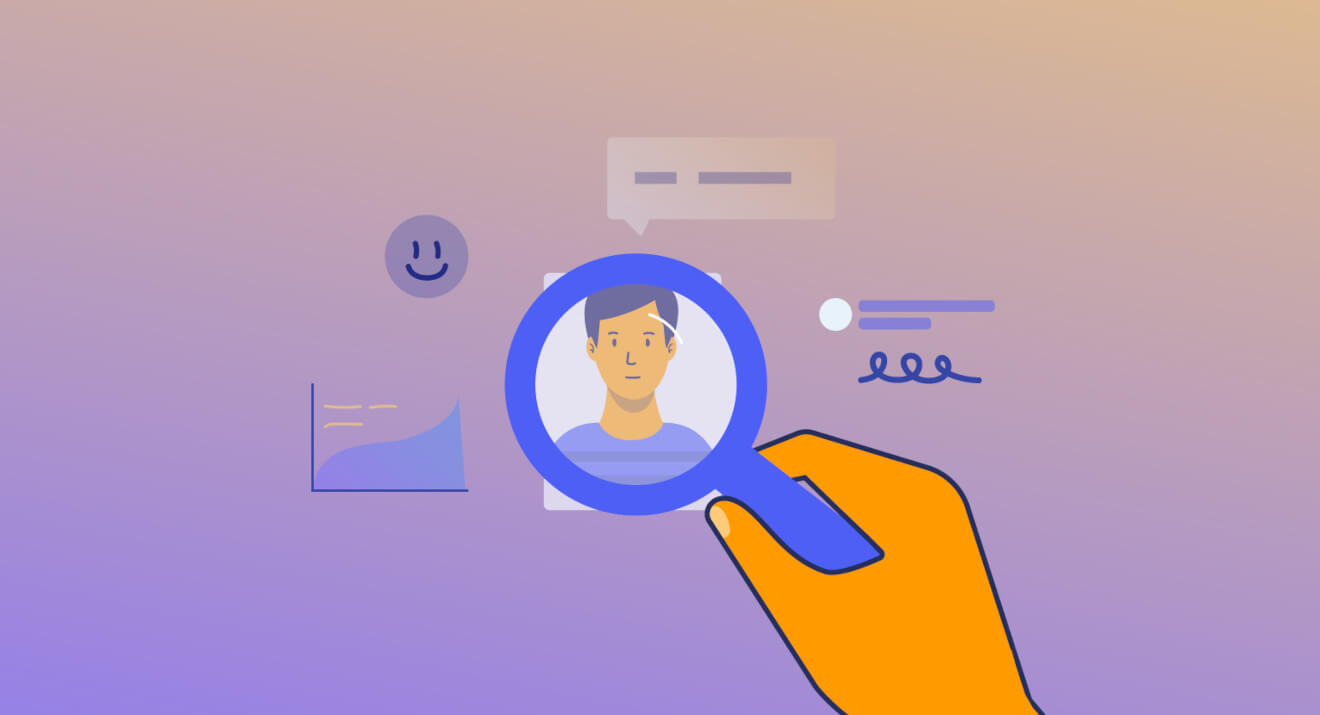 It's not time for that first email just yet! The first step of the process involves a bit of legwork. You need to identify your core audience so that you can understand their needs, buyer's journey, and other factors that can influence the decision to buy or not to buy.
In a B2B environment, this involves targeting the decision-makers at target organizations. There are many concepts used to guide the process of creating buyer personas, but those are beyond our current scope.
Suffice to say that with the right software tools, you can collect enough information to create customer profiles and flesh them out into fully-fledged buyer profiles. Some of the information you'll need include job titles and main job functions.
From there, you can dig deeper into each one to learn what their biggest issues and needs are. This is possible through surveys, interviews, and various forms of research. This information will allow you to create very specific buyer personas to focus on when developing your email marketing strategy, rather than working with faceless prospects.
Create Audience Tiers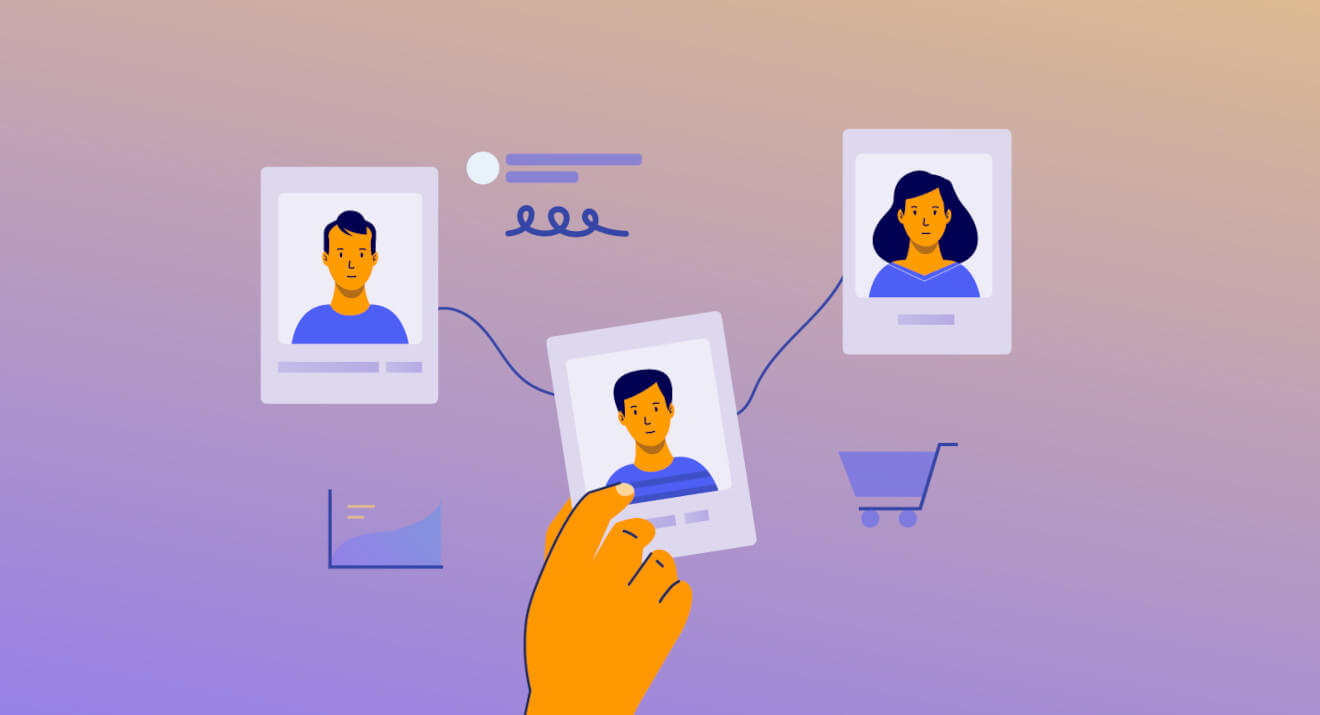 The next step is to use your personas to create various tiers for your prospects. These distinctions will be based on how each persona fits within the stages of the email marketing funnel.
Leads—These are in the awareness phase. Anyone who visits your site is a lead.
Prospects—These are in the awareness and consideration phase. Anyone who downloads anything on your site or subscribes to your email newsletter is a prospect.
Opportunity—This is for prospects in the consideration phase. They are potential customers who have shown explicit interest in your service or product.
Customer—These are people in the decision stage. They have decided to partner with you by buying your product or service.
Closed/Lost—This classification is for those who first qualified as an opportunity but decided against moving forward with you.
Create Content for Each Stage of the Marketing Funnel
Based on the deep knowledge of your core customer group that you have gathered by now, you can craft targeted content to answer their questions and meet their needs throughout your email sequence.
Create guest posts.
Press mentions.
Webinars.
Blog posts.
How-to-videos.
Blog posts.
Case studies.
Webinars.
Service or product pages.
Promos.
Referral programs.
As we have already mentioned, each stage of the email marketing funnel should have different objectives. You will need to integrate your email marketing campaigns with other forms of content marketing such as blogging and social media to meet them.
Create Drip Campaigns
Drip campaigns are automated sets of messages that are sent over time at specified intervals. The campaign "drips" these pre-written messages to prospects over time-based on the actions they take, thus keeping in touch with the audience in a targeted and personalized manner.
You need to create drip campaigns for each tier of the email marketing funnel. The goal of drip campaigns is not to sell; rather, it is to follow up with your email subscribers while providing helpful and educational resources that your prospects can use.
Drip campaigns maintain engagement and help to build trust and authority for your brand. They give you insight into the actions of your prospects and let you react accordingly, thus proving your reliability and customer-focused approach.
Put Together Website Forms and Landing Pages
This is the most important step of all. By capturing leads' relevant information, you can actually convert visitors into paying customers.
You can use website forms to enroll users into your email marketing campaign. One highly effective strategy is to offer prospects something valuable, known as a lead magnet. This can include PDF resources, videos, discounts, free courses, free trials, and proprietary reports.
Webinars are an easy and effective way of collecting emails for your contact list. You can also run paid ads on social media, then run the traffic through landing pages with a registration form.
Best Practices and Tips for a High-Converting Funnel
Not every email marketing funnel works the first time. In many cases, an effective email marketing strategy is the result of many iterations and improvements done over time, based on research and feedback. However, there are some actions you can take to improve your funnel from the get-go.
Use Content As Fuel
Quality email content is the key to unlocking conversions. People simply don't read promotional emails because they are flooded with them every day.
It is much better to automate two emails a week and stuff those emails with helpful information and resources that will attract your prospects. High-quality content is the foundation of good marketing practice, as well as the fuel that keeps your campaigns going.
It all starts with understanding your customer base – their needs, common questions, and issues that keep them up at night. When you understand these needs and provide content that directly addresses them, you will be setting up your email marketing funnel for success.
Utilize a CRM
A customer relationship management platform is a software tool that tracks your onsite visitors, stores helpful information, and provides tools to help you store and manage them according to your funnel.
The best CRMs will automatically classify leads for you based on the information they have on your prospects. They can be integrated with different tools that can let you track individual prospects and react accordingly to any moves they make.
Capitalize on Automation Tools
Even though email marketing is all about the human touch, it would not be possible without automation tools. At the very least, ensure that you have a tool that enables you to:
Set up website forms and landing pages to capture your leads.
Deploy email marketing and drip campaigns so you can actually utilize your email marketing funnel.
Access email newsletter templates and designs so you can quickly and easily put together beautiful, engaging emails.
Track various metrics, like open rate, unsubscribe rate, click-through rate, unopens, and conversion rates.
Segment Your Audience and Personalize Your Content
Your CRM and automation tools should already help you achieve segmentation of your target groups and personalization of your content. Most tools allow you to create distinct groups based on demographics and their classifications.
You definitely don't want to send the same message to everyone on your email list. Instead, taking time to review your email list and segment it according to changing customer needs allows you to target your customers and customize your content for the best results.
Building email marketing funnels can seem like a lengthy, daunting process. But when you break the process down into individual steps, paying mind to what the funnel looks like and how your customers need to be supported throughout, it really isn't too difficult. Just make sure you follow the tips mentioned above and lead with a customer-first approach and quality above quantity.
/cta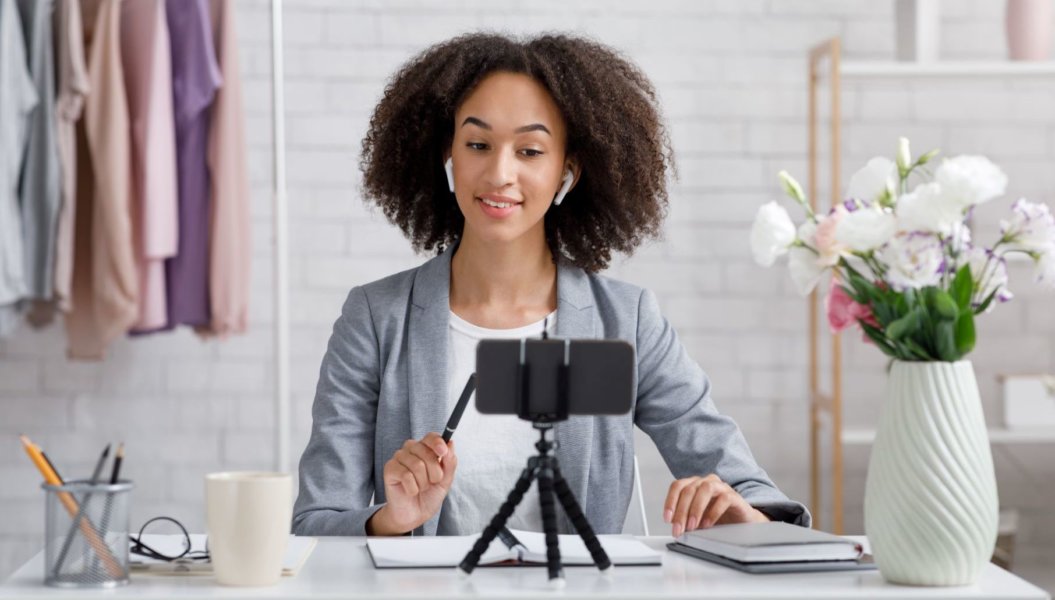 The 3 Emails Every Video Business Should Be Sending