YouTube can be a powerful marketing channel for your membership site!
We've seen creators like Sarah Beth of Sarah Beth Yoga grow their membership sites to over $1,000,000 in annual recurring revenue using YouTube as a key part of their marketing strategy and sales funnel.
But that's not the only way creators like Sarah earn money.
Play a random video on the Sarah Beth Yoga channel and you'll see YouTube ads. Scroll down and in the descriptions, you'll find a link to a page Sarah calls 'resources'.

The ad you see and the resources page which lists Sarah's merch and some affiliate products all make Sarah extra money.
You can — and should — be making extra money from your YouTube video content and use it to create your YouTube marketing funnel too. The best of both worlds!
Here's how to get the most ROI for all the content you create.
Create A Paid Subscription using a Membership Platform
Sarah Beth began teaching Yoga online in 2010 but it took 6 long years to start making any reasonable income from it.
When Sarah learned that her friends were making 6 figures from memberships, she took some high-quality videos from her YouTube channel and created a private membership from them.
Today, Sarah has over 4,000 subscribers paying around $29 per month to stream her videos ad-free. That's over $100,000 per month!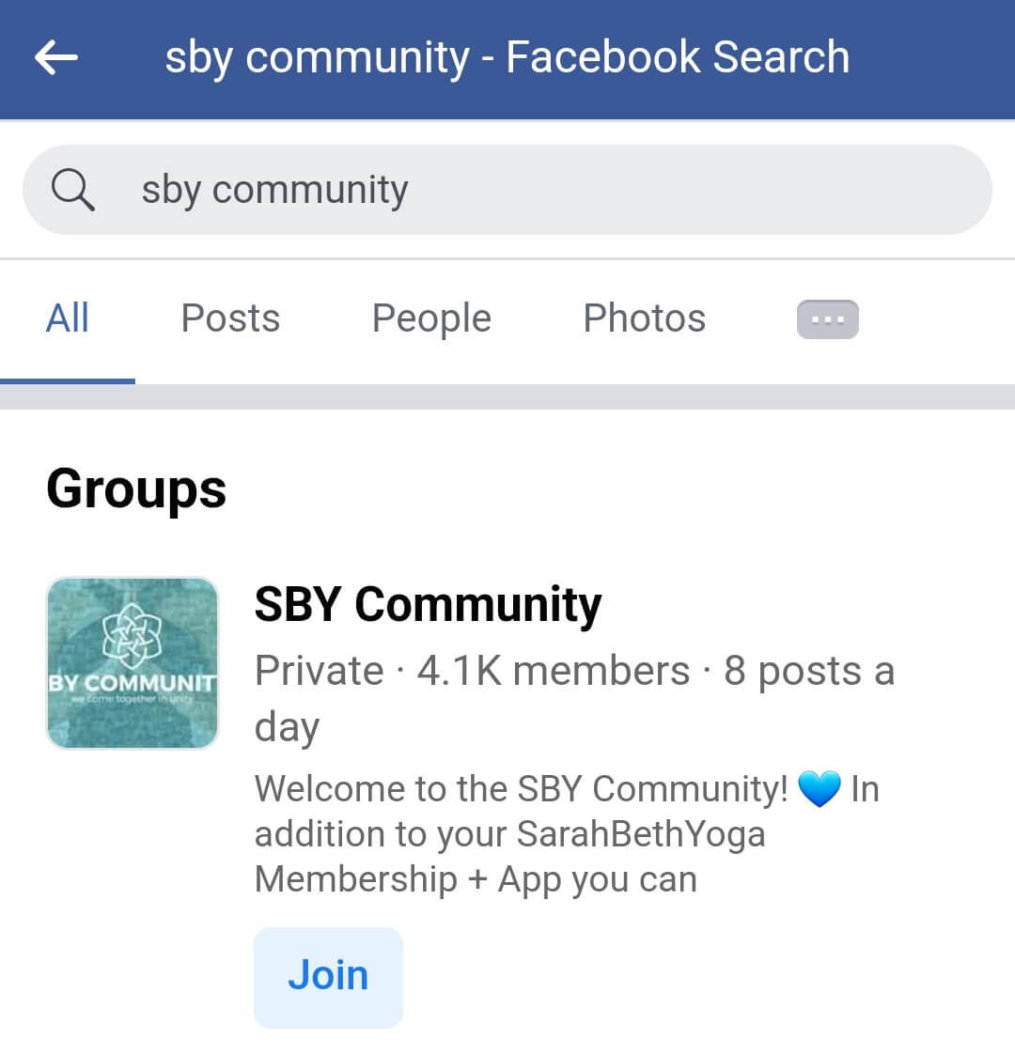 Charging for a subscription allows you to:
Offer your target audience an ad-free viewing experience
Create a less distracting experience on a dedicated platform for users
Grant users better access and connection to you
Own your audience and focus more on retention
Control how much you earn even with fewer views
The average YouTube channel earns $3 – $5 per thousand video views. To make $5,000 per month, you'd need at least 1,000,000 monthly views.
Compare that to a monthly membership where you charge $19 per month. You'd only need around 250 monthly subscribers to earn $5,000.
So what next?
Turn on the native YouTube Channel Membership and make money with zero stress? Not really.
The biggest mistake we see people make is they try to use the native YouTube channel membership feature to set up their paid subscription.
The problem is threefold:
YouTube feels like a marketplace with everyone creating content. It's hard to differentiate and ask for a premium in a marketplace.
When you finally get viewers to shell out money for a paid subscription, YouTube takes a 30% cut from the payment! If you make $1,500 a month, that cut is almost $500 — over 5 times the price of our starter plan.
You'd have to reach 30,000 subscribers before you're even eligible to be considered for the feature.
So how do you set up a paid subscription if you don't use YouTube's channel membership?
Use a video membership platform like Uscreen to handle everything from video hosting to checkout and more. Learn how to create a video membership site here.
Using YouTube as a Marketing Funnel for Your Membership Site
As Sarah's business grew, she started taking stock.
Sarah found that even with 600,000+ subscribers on YouTube in 2019, her private membership — not YouTube — brought in 80% of her revenue.
You'd expect Sarah to delete her YouTube channel and focus on the membership site, but instead…she doubled down on it to create a predictable customer journey.
YouTube became a top-of-the-funnel video marketing strategy for Sarah. The goal was to collect viewers' emails and market her membership to them via email.
Here's how she did that:
Created a discounted offer to her program
Created an email series and a landing page to promote the discounted offer
Created a freebie to exchange for people's emails
Created a freebie landing page
Added the link to the freebie landing page to her video descriptions and channel home page
Let's walk through each stage of the funnel as a user.1,300 people search for the keyword "yoga for grief" per month. Sarah's took advantage of SEO to create a video ranks no. 2 for that on Google and YouTube's search engines.
That's prime real estate with a high click- through rate! And that's before you consider the clicks from YouTube viewers that come from suggested videos.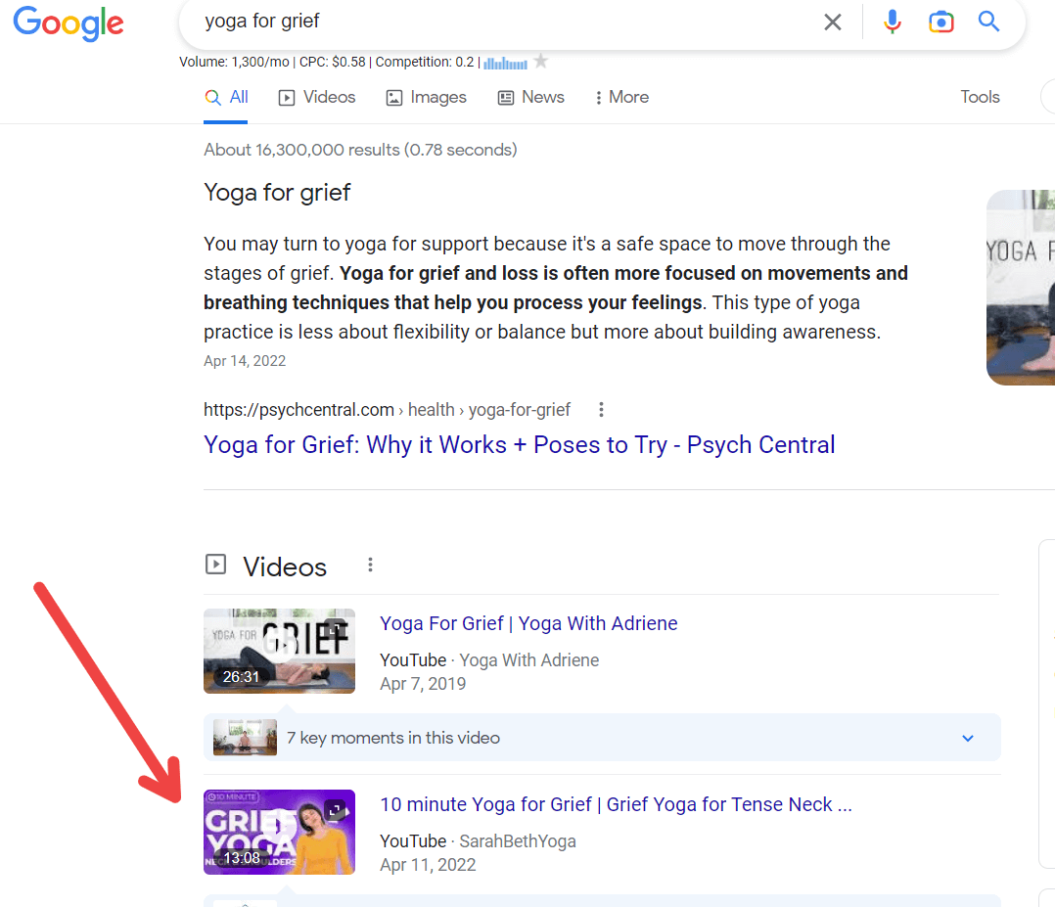 When potential customers click to watch, they find a call to action to click a link to a free video in the video description.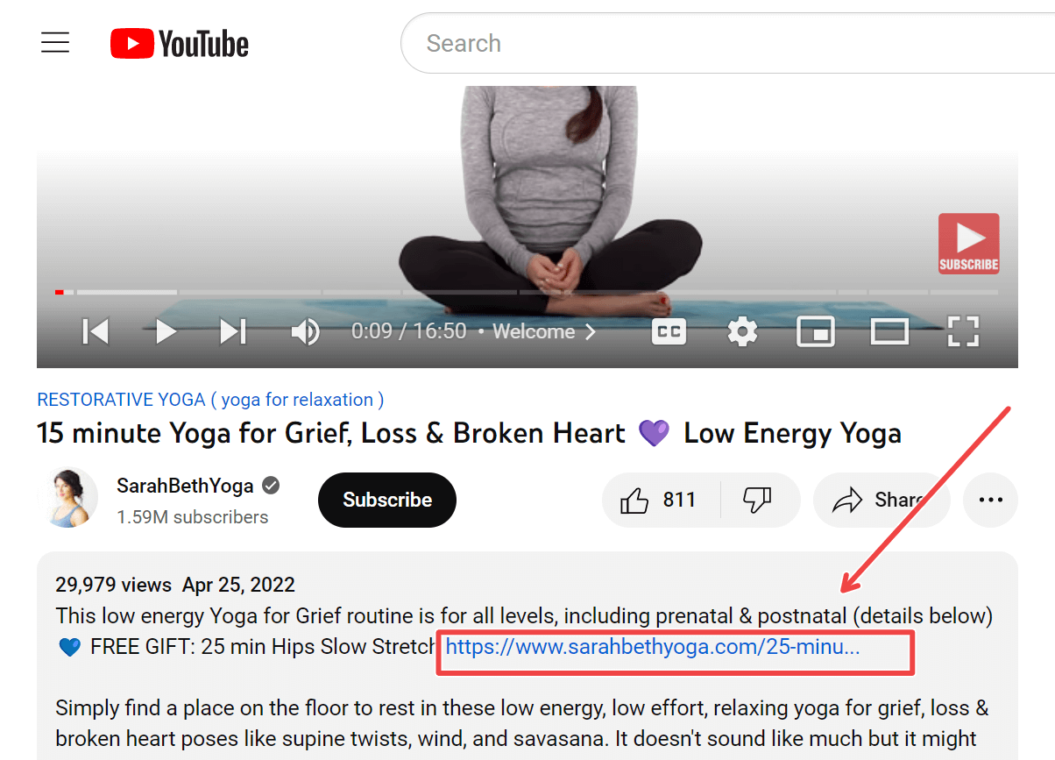 Click over to the page and you find a landing page where you share your email in exchange for the promised video. (Classic content marketing!)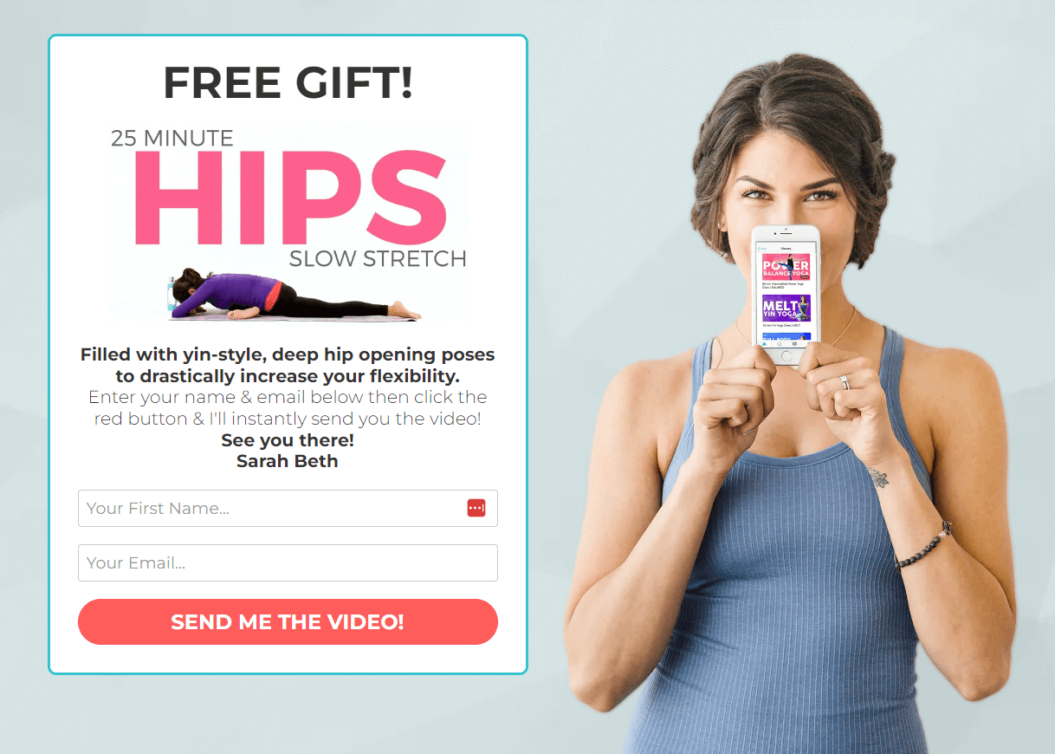 When you click "Send me the video", you're greeted by a dedicated landing page sharing the video, a special offer, social proof, and everything you need to convince you to convert.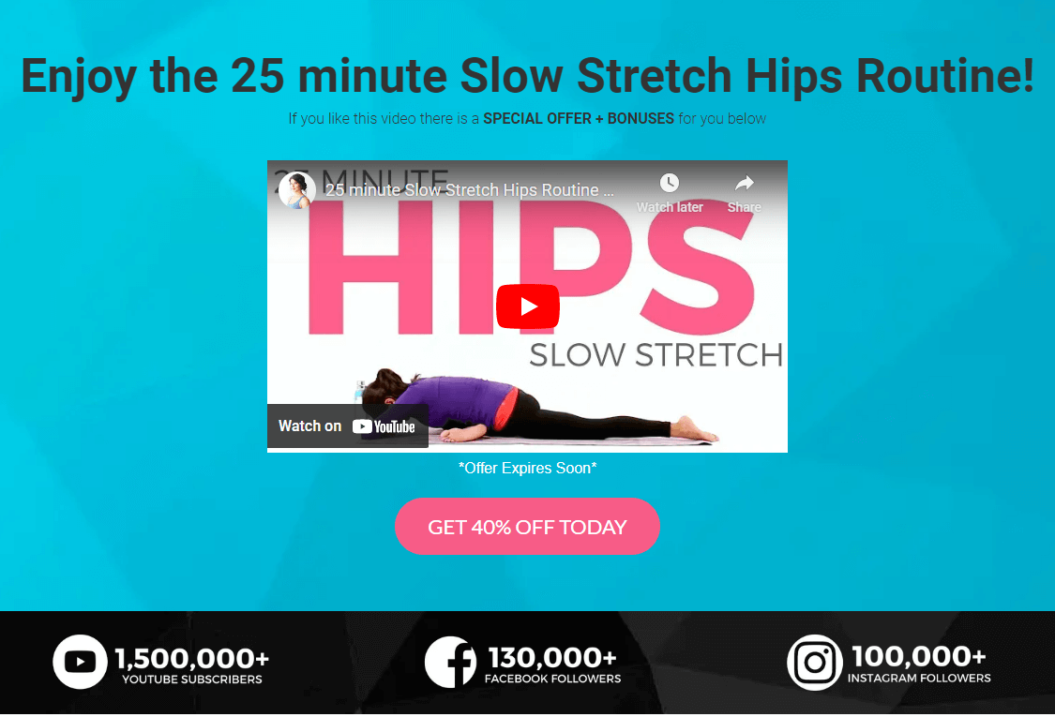 This friction is an important step, and it's normal for conversions to happen later in the process. In fact, Sarah sends you an email with the video and a reminder about her app as part of your special offer.
And it's working!
Here are just some testimonials on her site that point to YouTube as the place where paying users first found her.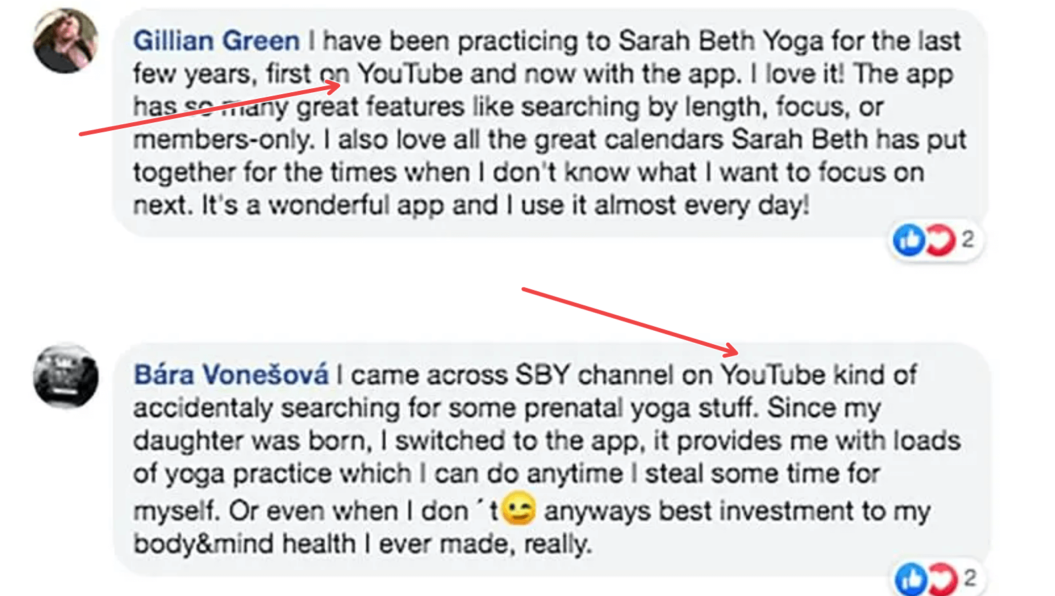 Ads and Sponsorships on YouTube: Monetizing Free Users
While the Subscription/Membership model is more reliable and easier to scale because it's based on your customer base, not your viewer count, there's still a place for ad-based revenue.
Meet Indie Film Hustle.
Alex Ferarri created Indie Film Hustle to teach indie filmmakers everything about filmmaking.
Like Sarah, Alex uses a YouTube channel to drive leads to his $99.95 per year premium membership.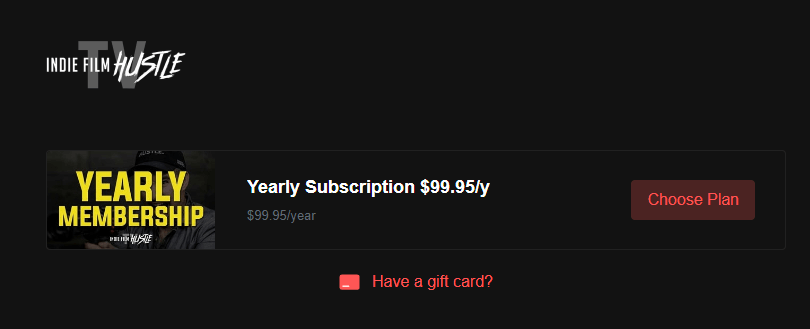 But Alex doesn't stop there.
Take a look at this video on the Indie Film Hustle channel. It starts with an ad, sponsored content, and another ad mid-roll.
The video has over 330,000 views. According to our previous estimate of $3 – $5 per 1,000 views, Alex's channel should have made at least $1,000 from ads on that video alone. Multiply that by the over 1,000 videos on the Indie Film Hustle channel and that could have been $1,000,000 in otherwise lost revenue!
Sponsorships pay even better. Brands will pay between $1,100 to $6,200 to place sponsored content on a video with that many views according to HypeAuditor data.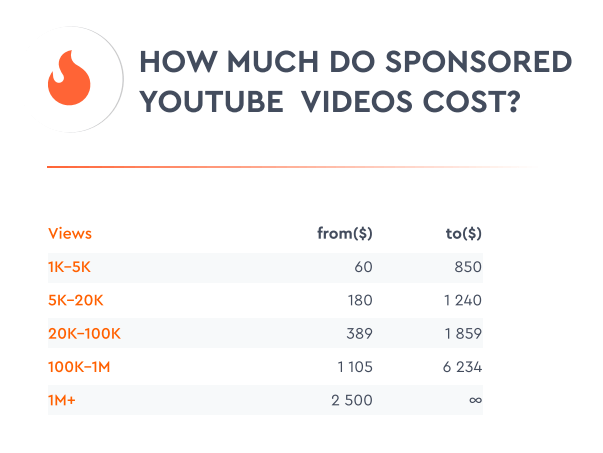 What's more, over 84% of your audience will want to access your content for free according to Statista VOD penetration rate data.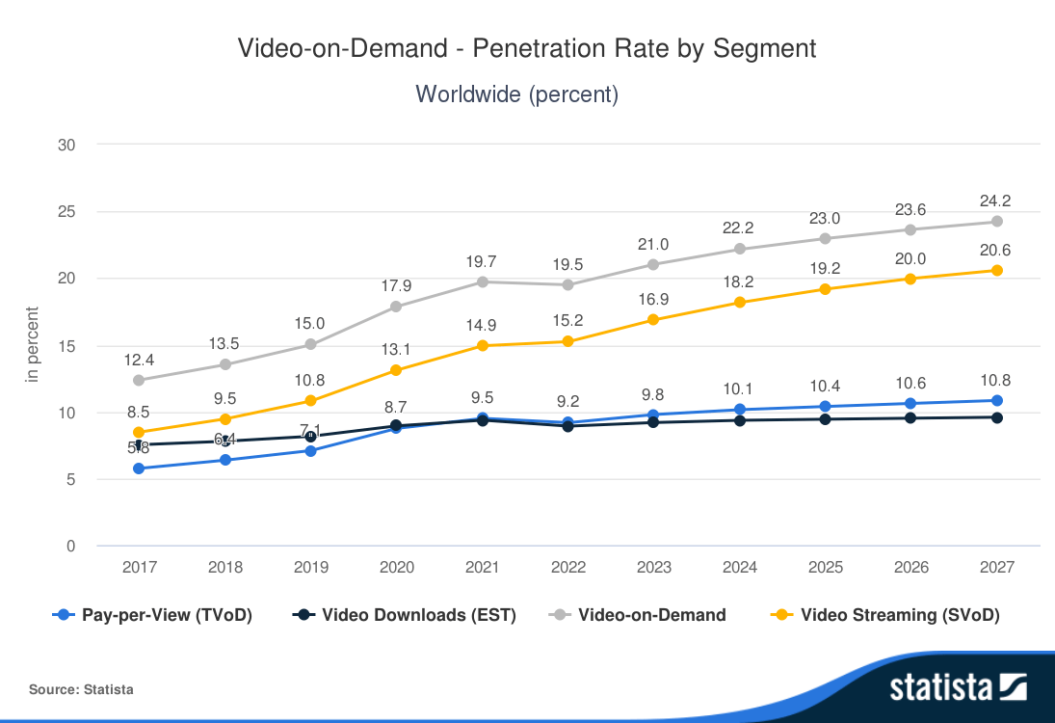 That's a big percentage to exclude from your monetization plan so if you haven't already, turn on AdSense on your YouTube channel.
Merch and Affiliate Marketing on YouTube: Get Paid by Free Users
Do you use, or mention any products in your YouTube videos? Sign up to their affiliate program and link to them in the description box for extra cash like Jade Beason does in her YouTube videos.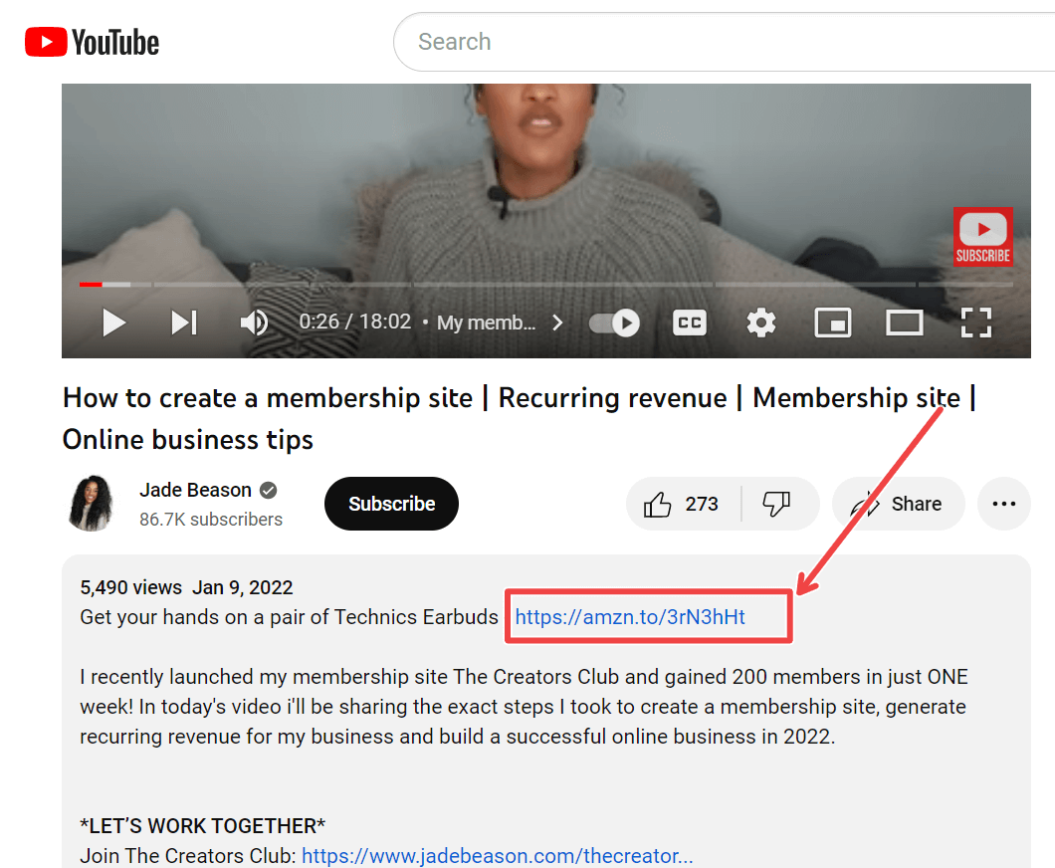 You'll earn anywhere from 5% – 50% commission on most affiliate products.
Aside from affiliates, you can also get viewers on YouTube to pay for Merchandise on your site.
Vanesa Seco owns a YouTube channel and membership site for Shuffle dancing. She runs a merchandise store on top of that, selling outfits to dancers.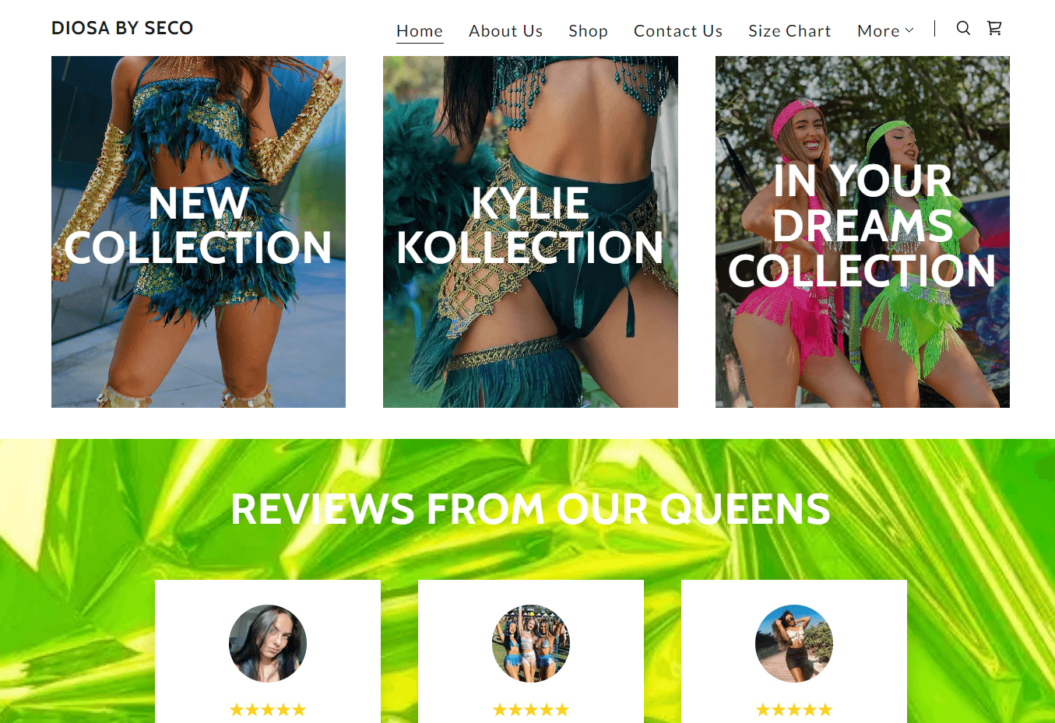 In videos, Vanesa links to or mentions her store, and includes it in the description box to make extra sales.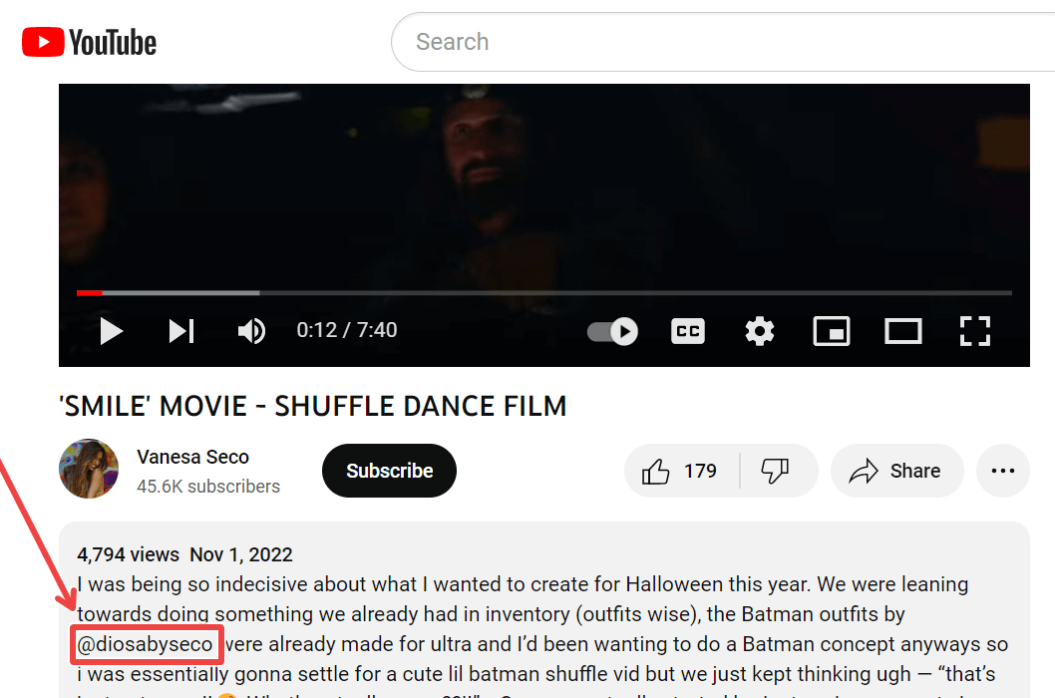 Using the Same Videos on Both Platforms?
The point of monetizing with different income streams is to earn more money for your workload. So if you wanted to start with both premium memberships and a YouTube channel right now, would you have to create new videos?
You could! But you could also start with what you already have.
As Sarah Beth says, "if you have all this free content on YouTube you can package that into your membership and say it's ad-free and it's downloadable within your mobile apps."
The community, ad-free experience, and downloadable content that comes with a premium subscription is often worth the extra price.
And once you've started something, who knows how big it will grow!