Landing pages are the cornerstone of a profitable video website.
If you use them in the right way, you can…
boost your income
convert more customers
reduce customer churn
create laser-targeted marketing campaigns
…for just a couple of hours' work.
In this post, we're going to show you the 5 essential landing pages for your video website, so you can get started using them today!
Let's go…
1. Product Sales Page
The first essential landing page is a product sales page.
Your product sales page is an opportunity to show exactly what makes your video streaming platform unique. In essence, it's where the 'sales conversation' begins.
This landing page should:
Highlight the benefits of using your platform.
Showcase your video content.
Educate the customer on why they should choose your service.
Share important information like pricing.
Let's take a look at an example. CarpFix is an educational video platform that teaches people about carp fishing.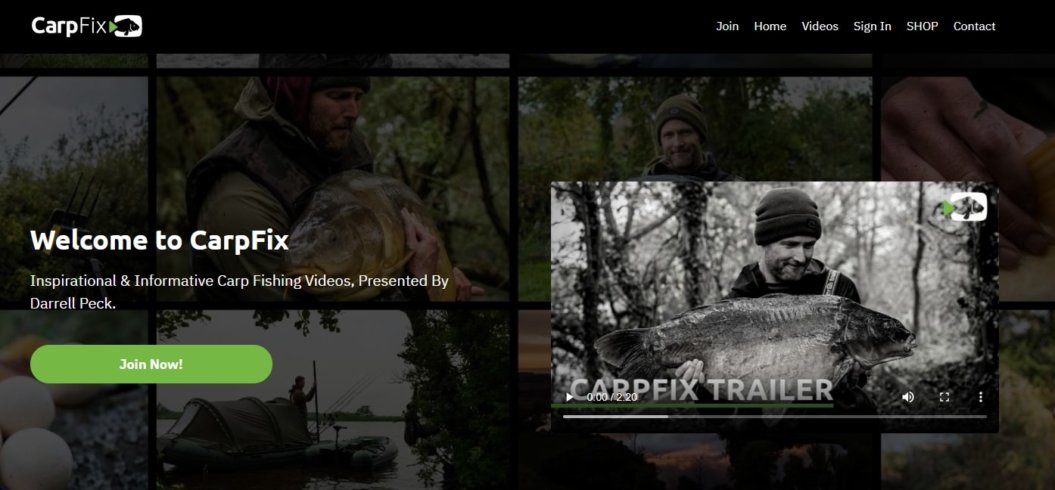 They've used Uscreen's landing page builder to create a product sales page that also functions as the home page of their video website.
In the GIF below, you can see how they've used a mix of media like…
content catalog examples
FAQ snippets (more on those later!)
pricing examples
calls to action
…to create a comprehensive and engaging product sales page. This means potential customers have all the information they need to make an informed decision!
We highly recommend you create multiple sales pages for your video on demand website.
You can create individual pages for anything you might want people to sign up for or buy like: bundles, live streams, or new product releases!
This will allow you to create more targeted marketing campaigns, with a clear focus and a higher chance of conversions.
Speaking of which…
2. "Lead Magnet" Landing Page
Email marketing is an important part of growing your video business.
You need to be building an email list to capture potential leads, engage and retain them, and eventually convert them into customers.
In fact:
It's one of the most cost-effective marketing strategies you can use. For every dollar spent on email marketing, you can expect around $42 in return!
This means you need to add a prominent email opt-in form to your video website, one that allows customers to sign up to your mailing list.
(If you're a Uscreen customer, you can do this by integrating with third-party services like MailChimp. Here's our official help guide on how to set that up!)
The most effective email opt-in pages use "lead magnets". These are pieces of content that your potential customers exchange their email address for access to:
And the best news for you as a video entrepreneur is: video content is proven to be the highest converting type of lead magnet, with a conversion rate of 24.2%!
That means you already have the raw materials you need to create a high-converting lead magnet landing page for your website.
All you need to do now is create a stunning landing page where people can sign up to: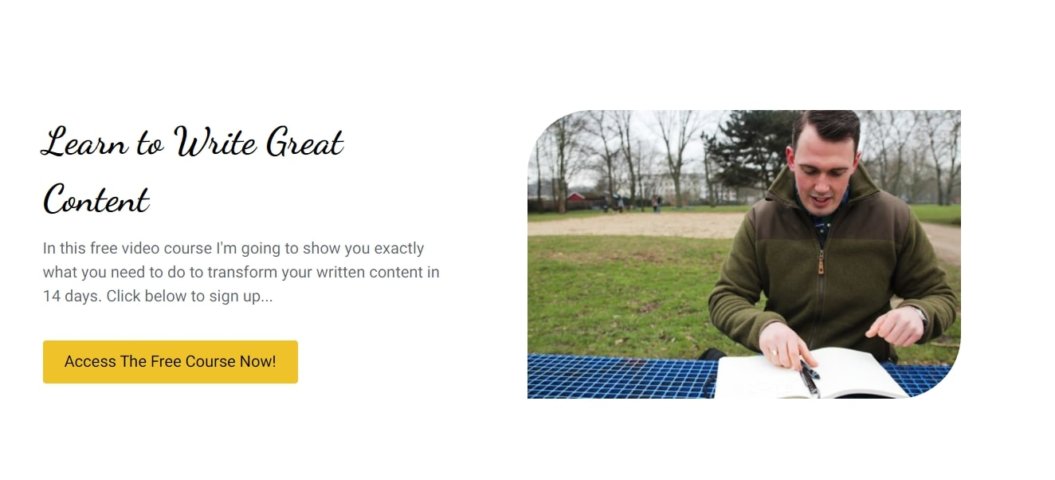 The one in the image above took me less than 5 minutes to make using Uscreen's marketing tools: Giveaway Funnels and the Landing Page Builder.
This landing page should be easily accessible from the rest of your website, and you can even add links back to it from other marketing channels, like your YouTube video description box!
Giveaway Funnels tool doesn't just allow you to capture email addresses to grow your list, but it also allows you to set up automated email sequences that nurture your leads into paying clients.
Tool Tip
If you're a Uscreen customer, you can easily create this lead magnet page by combining our Giveaway Funnels feature and our Landing Page Builder tools.
Giveaway Funnels allows you to create a lead capture landing page that you can link to from anywhere on your site or marketing channels.
You first have to create a "funnel" using the Giveaway Funnels tool. Here is a step-by-step guide on how to set this up. Once done, that will generate a link to your landing page, like:
https://yourdomain.com/zen/lead-magnet-page
You can then build a custom landing page using our Landing Page Builder, to include information about your lead magnet. Here's our guide on how to do that.
Once you're done you can integrate the two tools by adding the bolded slug section of that link to your call to action button.
3. Free-Trial Page
Free trials are a game-changer for video businesses.
Our internal research shows that Uscreen customers who offer free trials convert 52% of sign-ups into paying customers!
We highly recommend that you offer a free trial for your service of at least 5 days. And, you should include that offer on your homepage or product landing page, like Dnacers does here:

But, we also think it's essential to have a standalone landing page for your free trial. One that you can link to on your different marketing platforms and in paid advertising campaigns.
You should create this page to be similar to your product sales page, but the calls to action should all be for your free trial.
It can be really useful to have your free trial landing page as part of your marketing funnel, especially if you're using YouTube or social media.
Take Horse&Rider Magazine, for example.
They often reference their video on demand platform in their Instagram posts, and refer people back to their link in their bio: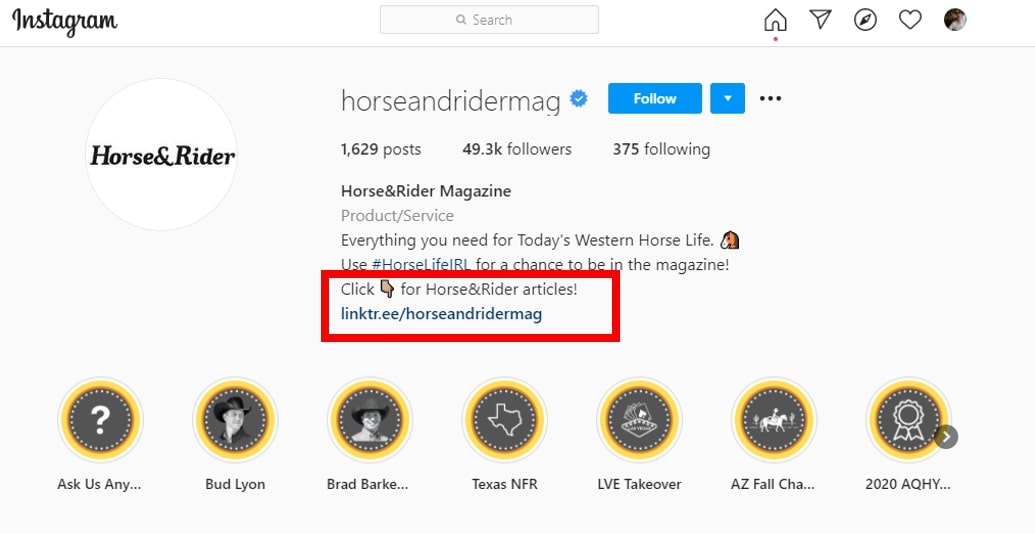 Where they include and promote their free trial as the first option for signing up: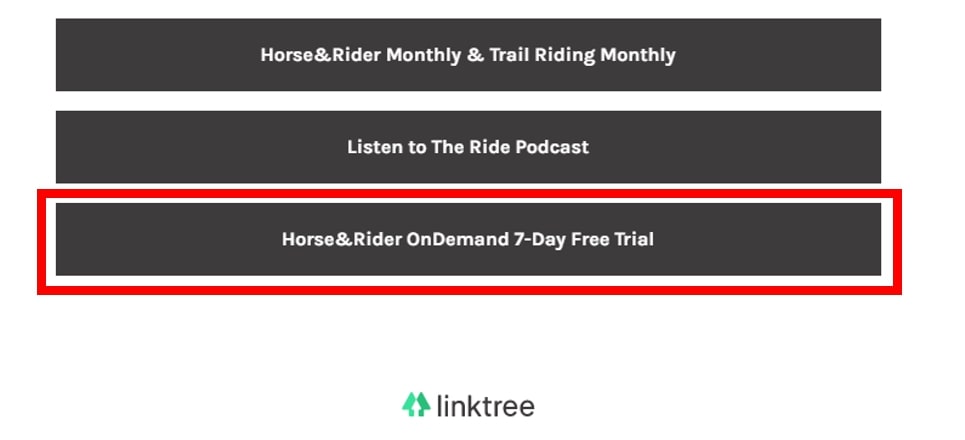 This can feel like much more of a "soft sell" than sending them directly to a product or sales page!
4. FAQ Page
An FAQ page is where your potential customers can find answers to their most frequently asked questions. It is an essential part of the sales process.
In fact, entrepreneur Neil Patel says:
Your FAQ page represents one of the most valuable moments in a conversion funnel. Nowhere else does a visitor so deliberately indicate that they want to know the details of your product or service.
Basically, if someone is visiting your FAQ page, they're seriously considering pulling out their wallet and picking up a subscription to your video on demand platform!
Having a well-written FAQ landing page can:
Help you to address initial customer objections.
Reduce churn of existing subscribers.
Directly impact conversions.
Reduce your customer support and sales teams' workloads.
Contribute to SEO and good website navigation.
You can also incorporate it into your sales funnel by adding direct links to your product, free trial, and gift card landing pages.
A great example of an FAQ landing page is this one Body Harmonics: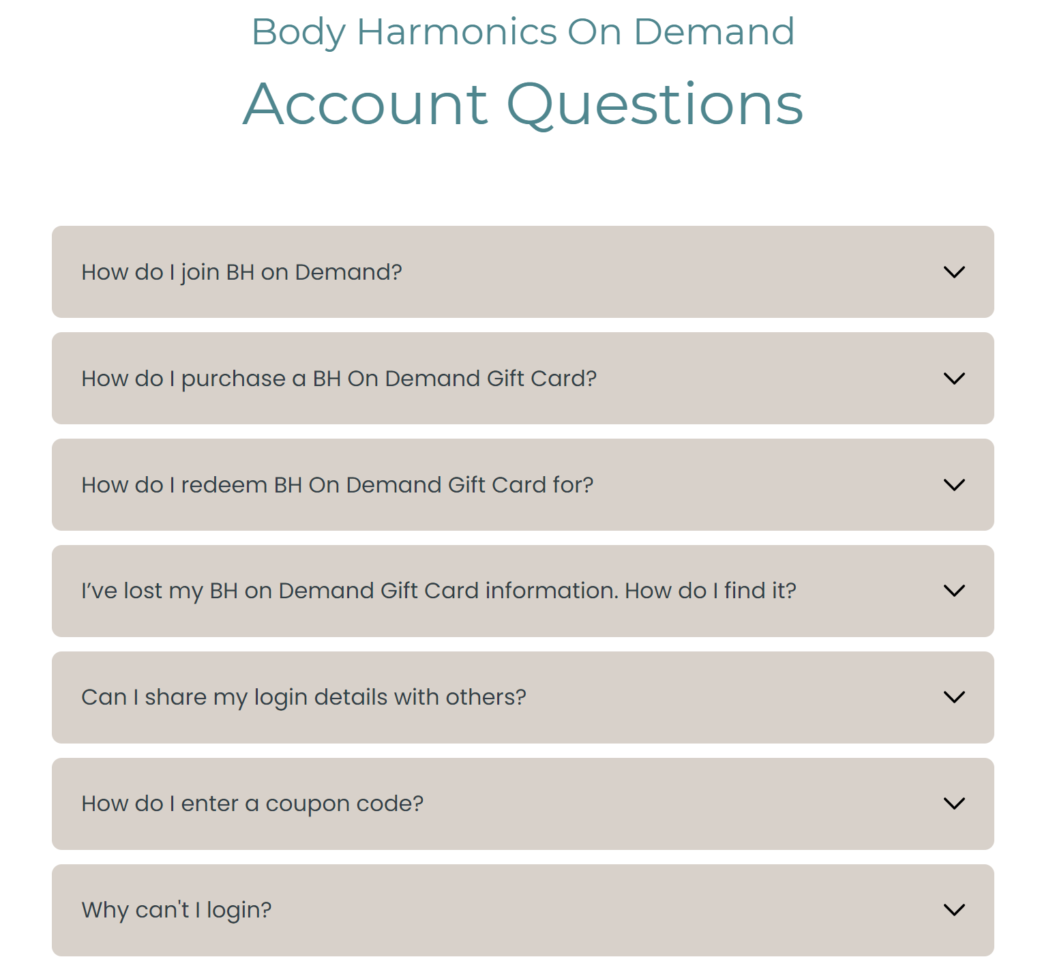 You can see they have a long list of comprehensive answers that can put any customer objections to bed!
If you're a Uscreen customer, finding the most important questions to answer in your FAQ is really easy.
If you're using our Reduce Churn tool, you can find a list of common customer cancellation reasons in your reduce churn stats dashboard:
You can then use our landing page builder to create a dedicated FAQ page!
5. Gift Card Landing Page
Gift cards are an excellent source of income for video streaming businesses. In fact, research shows:
55% of people's yearly "gifting" budget will be spent on gift cards.
33% of people will spend more on a gift card than an actual gift.
47% of consumers between 18 and 23 prefer to receive gift cards
50% of consumers up to the age of 37 are interested in buying gift cards
the average consumer spends $59 more than the value of the gift card
Since adding our gift card feature to Uscreen, we've seen them drive some serious growth for our customers around important holiday periods.
So, it can be beneficial to add a gift card landing page, like Rev'd On Demand has created here: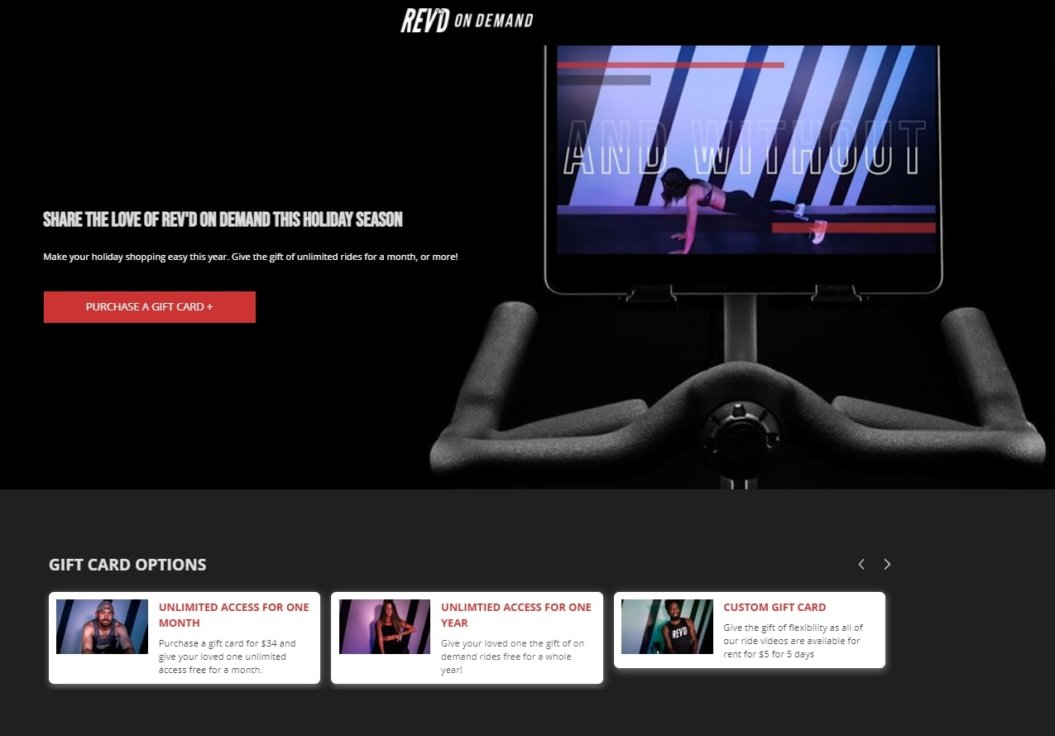 We recommend you create 2 landing pages for your gift cards:
Year-round offer: an evergreen page that's always accessible from your homepage
Seasonal offers: specific to an upcoming holiday that you can push on social media or through paid advertising campaigns
If you're a Uscreen customer, you can learn more about how to create a year-round gift card marketing strategy in the post below.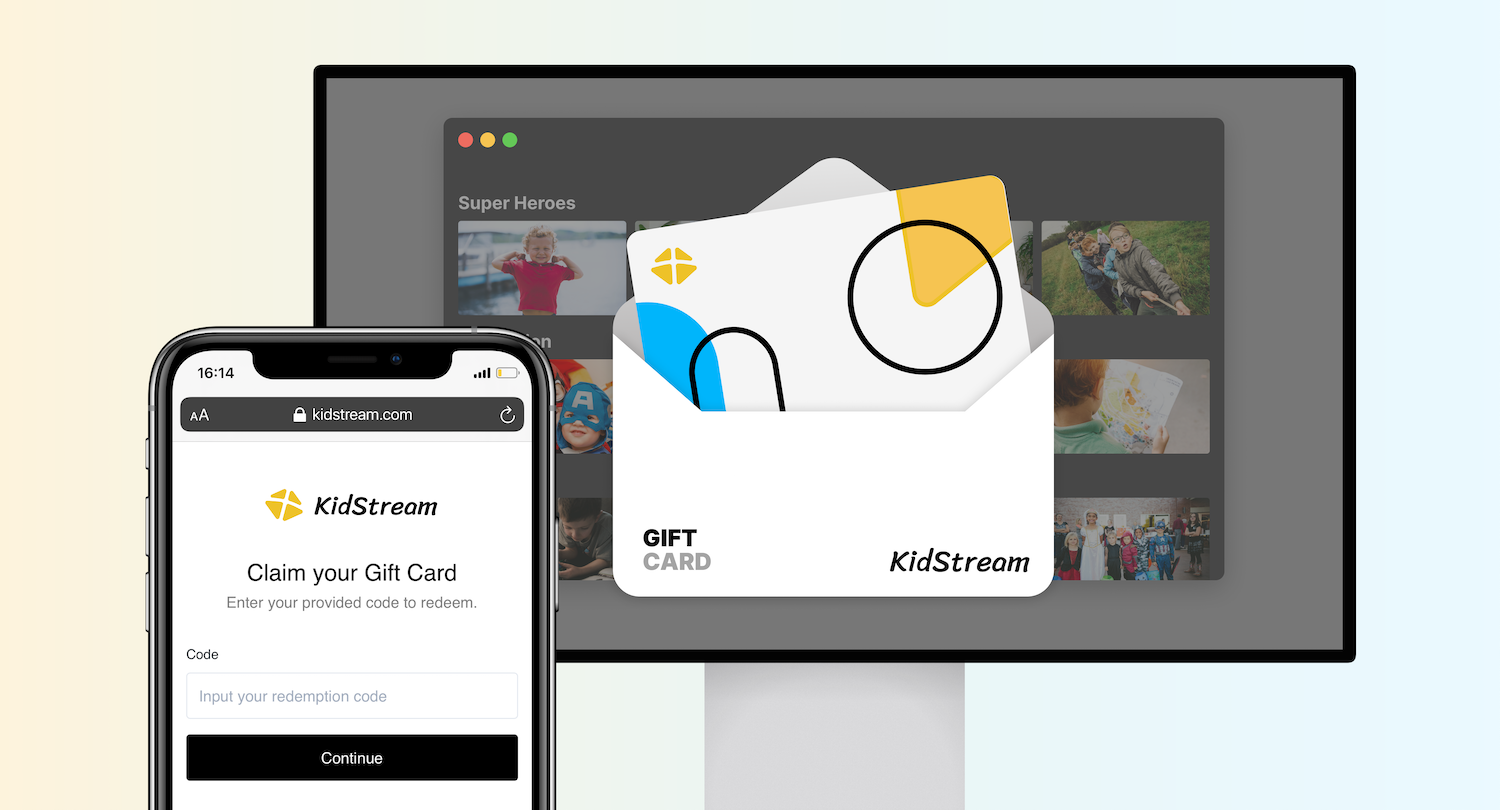 The Gift Card Marketing Strategy to Increase Your VOD Sales Year-Round


Wrapping This Up…
Landing pages are integral to the success of your video business. When used correctly, they can transform your marketing strategies and your conversion rates!
Better still?
As a Uscreen customer, you can build all of these landing pages (and more!) using our landing page builder!
And, if you have any questions about landing pages we'd love to hear from you! Share them with us over on Twitter or Instagram!