We know you're working hard to boost the success of your video streaming business.
You spend a bunch of money on paid marketing to generate buzz. You optimize your landing pages to drive higher conversion rates from the organic traffic you already get. Heck, you even go out and get yourself the latest filming gear to up your content value for your audience.
But if your branding isn't on point, none of that is going to matter. And what better way to brand your business than to come up with a killer tagline?
Overwhelmed? Well, you don't need to be. In this guide, we're going to walk you through what is a tagline, and how to come up with one that can grab attention, communicate value, and encourage conversions to your video streaming business.
We're also including examples of taglines along the way so you can be inspired!
Let's go.
What is a Tagline?
To put it simply, a tagline is a catchy and memorable short phrase used by a brand to communicate its unique value proposition on marketing materials. An effective tagline needs to complement your brand name and perfectly align with your brand identity.
If you think of some of the world's most successful brands, you're sure to know their taglines by heart:
Nike: Just Do It.
McDonalds: I'm Lovin' It.
L'Oreal: Because You're Worth It.
Apple: Think different.
BMW: The Ultimate Driving Machine.
There are hundreds of examples of iconic taglines. And, unfortunately, there are millions of those that fall flat.
So, Is "Tagline" Just Another Word for a "Slogan?"
Well, that entirely depends on who you ask.
If you talk to my uncle Steve, he'll tell you it's all the same. But then again, uncle Steve also thinks that marketing is for wusses and that posting videos online is an entire waste of time ("what do you mean you're working, I can see your computer screen, and all you're doing is looking at pictures.")
But, ask an experienced marketer, and they'll tell you that the difference is this: taglines are permanent representations of your business. At the core of things, they're the way you describe the value your brand offers. Slogans, on the other hand, are more temporary. They can change from product to product, campaign to campaign.
So, yes, they're similar, but not the same thing.
Types of Taglines
As you've probably guessed, not all taglines are created equal. For example, some are good, and others are bad. (Just kidding, that's not what we mean.)
If you want to understand the different kinds of effective taglines, all you have to do is look at how they achieve the effect they're going for. According to most marketers, there are five types of taglines you can create for your business:
Imperative
Descriptive
Superlative
Provocative
Specific
Each of these has its benefits and drawbacks, and, naturally, each brand will have to choose the type that does the best job at describing its unique value proposition.
1. Imperative
Imperative taglines are the ones that give instructions or commands, like Nike's iconic "Just Do It." Or, if you're looking for a video service-specific example, look no further than YouTube, with its "Broadcast Yourself."
These taglines do tend to be the most memorable phrases and catchphrases (remember Got Milk?). But while huge names like Nike and YouTube may feel comfortable telling their users what to do, smaller brands often shy away from using the imperative tagline type. That could, of course, be a mistake.
Imperative taglines hold a lot of promise, especially for video services focused on empowering their users.
For example, if you check out the Skillcrush homepage, you'll see that the brand's tagline reads "Code Your Way to Career & Financial Freedom."
And the thing is, it works perfectly fine. It doesn't come off as bossy, nor does it alienate potential customers. Instead, it contains just the right amount of inspirational messaging to deliver the brand's message and values without coming off as cheesy.
Another great example of an imperative tagline is from Oranj On Demand. The health and fitness streaming service invites its viewers to "boogie from anywhere." 
2. Descriptive
The second most common type of tagline you're going to find is the descriptive type. Used by companies like KFC ("Finger-lickin good") and TED ("Ideas worth spreading"), this is an excellent method to call attention to the quality of a brand and its products.
Though not often used by video service brands, descriptive taglines do appear quite a lot with SaaS companies.
Examples like MagicStream's "The Future of Magic" and Horse.TV's "It's like Netflix for horse people" show just how effective descriptive taglines can be. And the best part is, they don't even have to go into detail. They just have to deliver the brand's value in the right way.
3. Superlative
Sometimes, the best way to position your brand is to point out what it does better than your competition. And, without a doubt, your tagline can do a lot of that work.
Superlative taglines are great for a wide range of video businesses because they give you the chance to present yourself as the authority in your niche.
A great example comes from My IELTS Classroom, whose "The only IELTS course you will ever need" sums up its mission perfectly. This brand aims to provide its users an all-in-one service. And, seeing how most other language-learning video subscriptions focus on specific skills, this superlative tagline hits the mark, helping the brand rise in a sea of similar companies.
4. Provocative
Some companies want to come off as unique. And, a provocative tagline can help them distinguish themselves from the competition.
If you check out Rock's website, you'll see that the "Stop slacking, start rocking" tagline represents a direct calling out of its main competitor.
Or, for a video service-specific case, check out Nebula. This company's tagline reads "Watch something smart," which is in direct contrast with most people's opinion of what streaming services are. Yes, the choice of words can be seen as disruptive. But, it's the perfect fit for what the brand is all about.

Unicorns.LIVE also has a great provocative tagline: "Authentic. Unfiltered. Live." It's clear this is not a service you will watch with your conservative uncle at Christmas. But that makes it all the more enticing for their young, LGBTQ+-friendly audience.
5. Specific
The last type of tagline you need to know about is the one that gives information.
You see, when trying to come up with a sentence or phrase that'll describe a brand's mission and value proposition, most marketers think that short and catchy is the only way to go. And, sure, a brand can hugely benefit from a tagline that gets immediately ingrained in people's minds.
But, there will be moments when going into detail simply works better than trying to describe a business in four words or less.
Check out the TimeTackle website. Its tagline says: "Analyze calendar data, optimize team's time." And though it may not be your run-of-the-mill choice, it works. Because what better way to describe a piece of software that extracts and analyzes calendar data for the purpose of automatizing time-wasting team tasks?
Another great example of a tagline that stresses specifics is from TINT Yoga: "Learn from the World's Greatest Yoga Minds. Nothing cute. Nothing fancy. But would-be watchers know they will get yoga content from yoga masters.
Brainstorm & Create a Tagline for Your Video Service
Now that you know what taglines are and the types you can use to successfully position your video service, it's time to roll up your sleeves and get working on the perfect phrase to market your business.
While brainstorming for ideas, keep in mind that creating a good tagline isn't something you can expect to go quickly. However, pick the right choice, and you'll be giving your business a much higher chance of emerging in a sea of competition. So, if you're ready to get to work, here's everything you need to do.
Keep It Simple
The first rule of coining the perfect tagline is that you want it to be simple and easy to remember. Not sure how to do that?
Well, a good rule of thumb is to stick to somewhere between 3 and 6 words. However, you can go with more (or less, as done by Buti TV) if it works for your brand. Just stay away from difficult-to-understand terms and ambiguous phrases (unless, of course, double meaning is what you're going for).
Expand Where Needed
The truth is, some brands won't be able to come up with 3-word slogans that make sense. And that's perfectly all right. You can always expand on your tagline if needed. Just make sure that it's done in a meaningful way that brings value to your customers.
If you look at this example by Studio Bloom, you'll see that the "Redefine Your Pre & Post Fitness" addition to the main value proposition makes it easier for potential customers to understand what the brand is offering.
Alternatively, check out the Royal Opera House Stream service. While this company's strategy goes with the simplest possible option, "Watch live from the Royal Opera House," it did decide to add the #OurHouseToYourHouse slogan.
It's a good solution because it makes use of the successful marketing campaign that surrounded the platform's launch without limiting itself to a phrase that's highly specific to the ROH's answer to the COVID-19 pandemic.
Evoke Emotion
There's a reason why the world's top brands tend to rely on emotional marketing – it works. And the great thing about it is that you can achieve the same effect a multimillion-dollar corporation does, as long as you know what consumer needs to target.
For example, MasterClass does a stellar job at channeling the age-old Carpe Diem philosophy with its "Today's the day" tagline.
Be User-Centric (Focus on the Benefits)
One of the biggest mistakes you can make as an entrepreneur is to allow your product's features and technical specs to overshadow the user experience.
After all, the average person won't care if you edit your videos in Adobe Premiere or Final Cut Pro. Or if you use your smartphone or a DSLR for filming. What they will care about, is getting crisp videos that allow them to focus on the subject instead of the execution.
So, for the most effective way to sell your video services, try to approach the writing process from your target audience's POV.
Exercise streaming brand Be Healthy Enough uses the tagline 'Get Moving, Feel Better.' As the target audience definitely wants to feel better in their body, and moving their body (along to fun, helpful video content) is the solution to that problem.
Get a Second (& Third) Opinion
Last but not least, don't forget to check whether the motto you've come up with works.
If you've decided to take the DIY route and do your own branding, it's highly recommended that you do some testing before you launch. Or, at least ask a dozen of your friends and acquaintances who match the criteria for your buyer persona, and tweak your tagline according to their feedback.
Of course, it's also possible to pay a professional to do this job for you. Or, if you're on a really tight budget, at least ask around on Reddit or social media. Who knows, you could just happen to stumble upon a winning idea.
Think About Placement
To get the absolute most out of your tagline, don't forget to play around with placement.
You don't have to go with the standard hero section position. Who knows, you could gain much more by tying it to your logo, your company's About section, or even your contact section.
Try out different positions. You might just find that what works best for you is something out of the ordinary, like ShipBob's decision to place its tagline in the footer section.
Do I Have to Use a Tagline on my Video Service Site?
One of the common questions around taglines is whether a business really needs one. After all, if you look at enough video service websites, you'll see that more than half of the brands have no tagline at all.
And, in ways, that's not surprising.
Nowadays, there are many more effective ways of grabbing consumer attention and earning their trust than serving them with a written phrase. Especially as your video service business operates in a multimedia setting.
You might find that, for your needs, a sound, such as the iconic T-Mobile sound or the Netflix logo animation works much better to drive brand recognition.
So, the decision is up to you.
However, it's also not a bad idea to remember that skipping the tagline could mean missing a precious opportunity. Think about your distribution methods. If your plan is to develop an OTT app, a catchy tagline could just be the thing that gets you more downloads.
Over to You
There you have it – everything you need to know about taglines that could come in handy when launching your video service business.
As you can see, despite being short, these catchwords require a lot of work and forethought. But, if you do choose to go down the road of creating a tagline for your business, rest assured that your effort won't go to waste.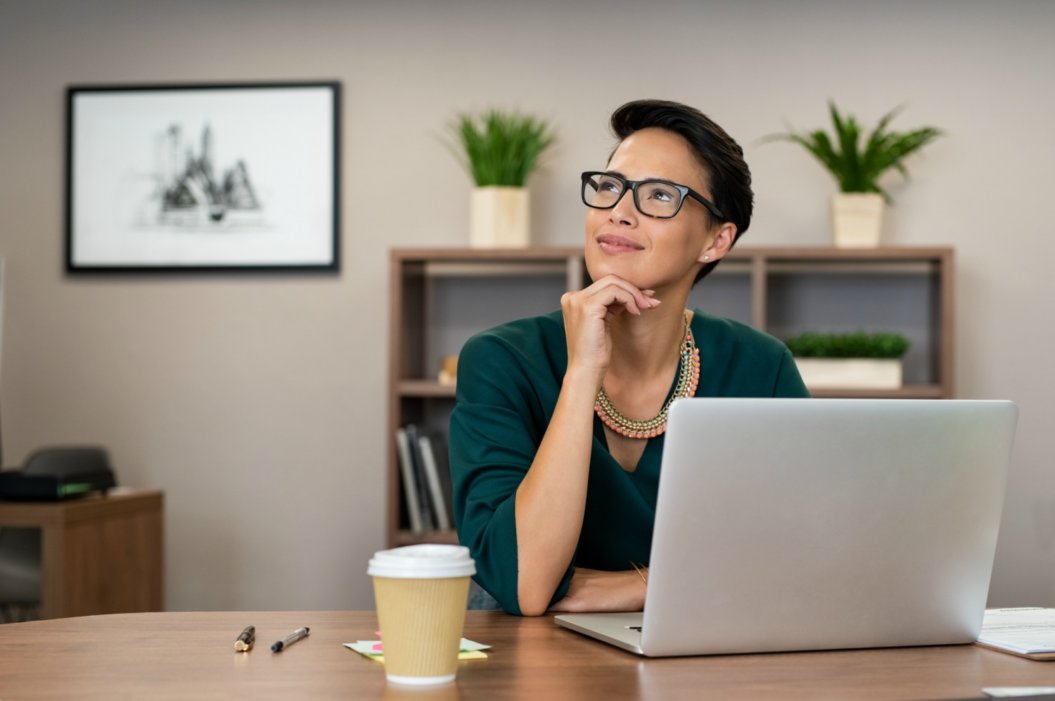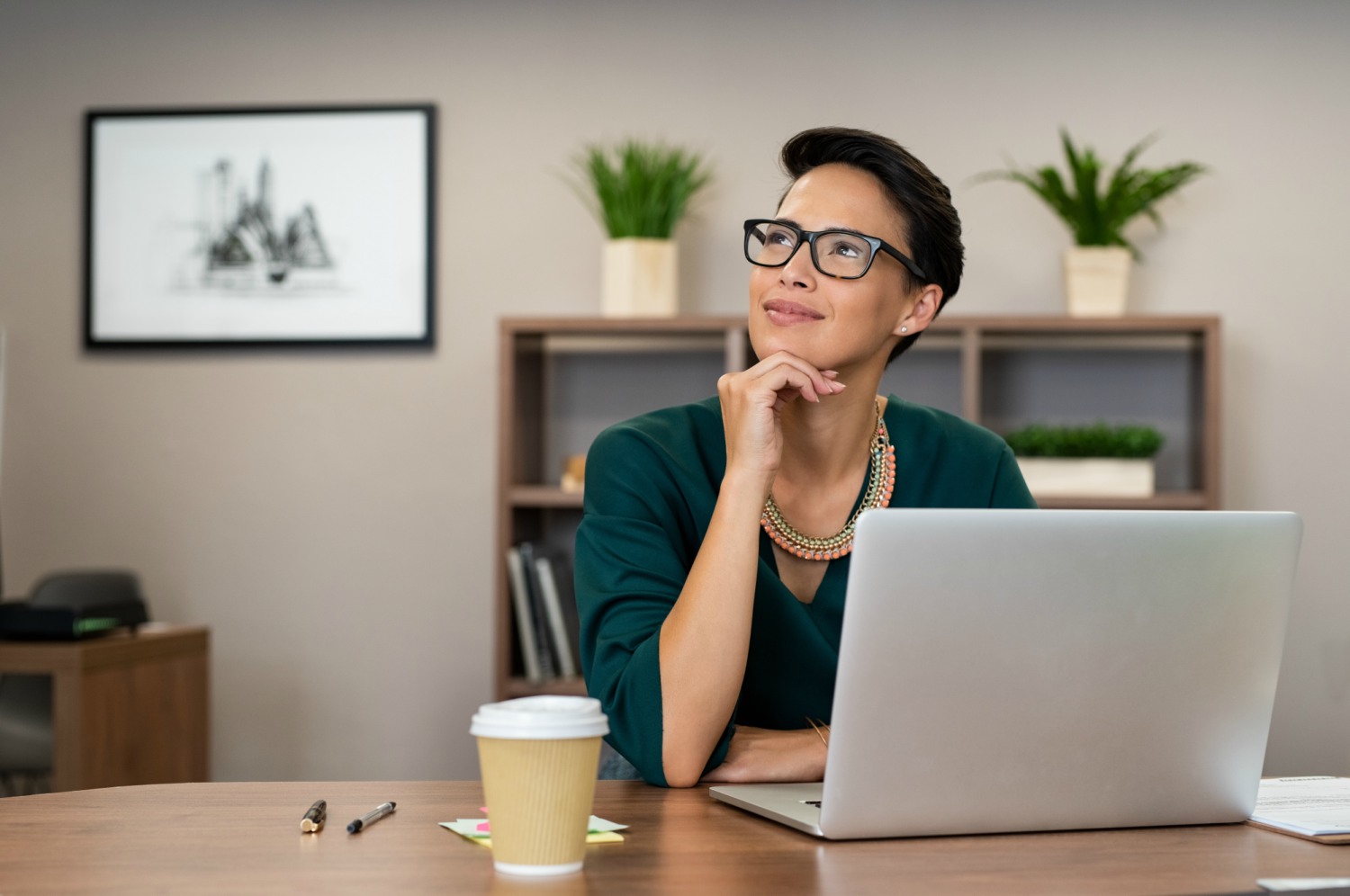 How To Write an Effective VOD Description That Brings You More Sales