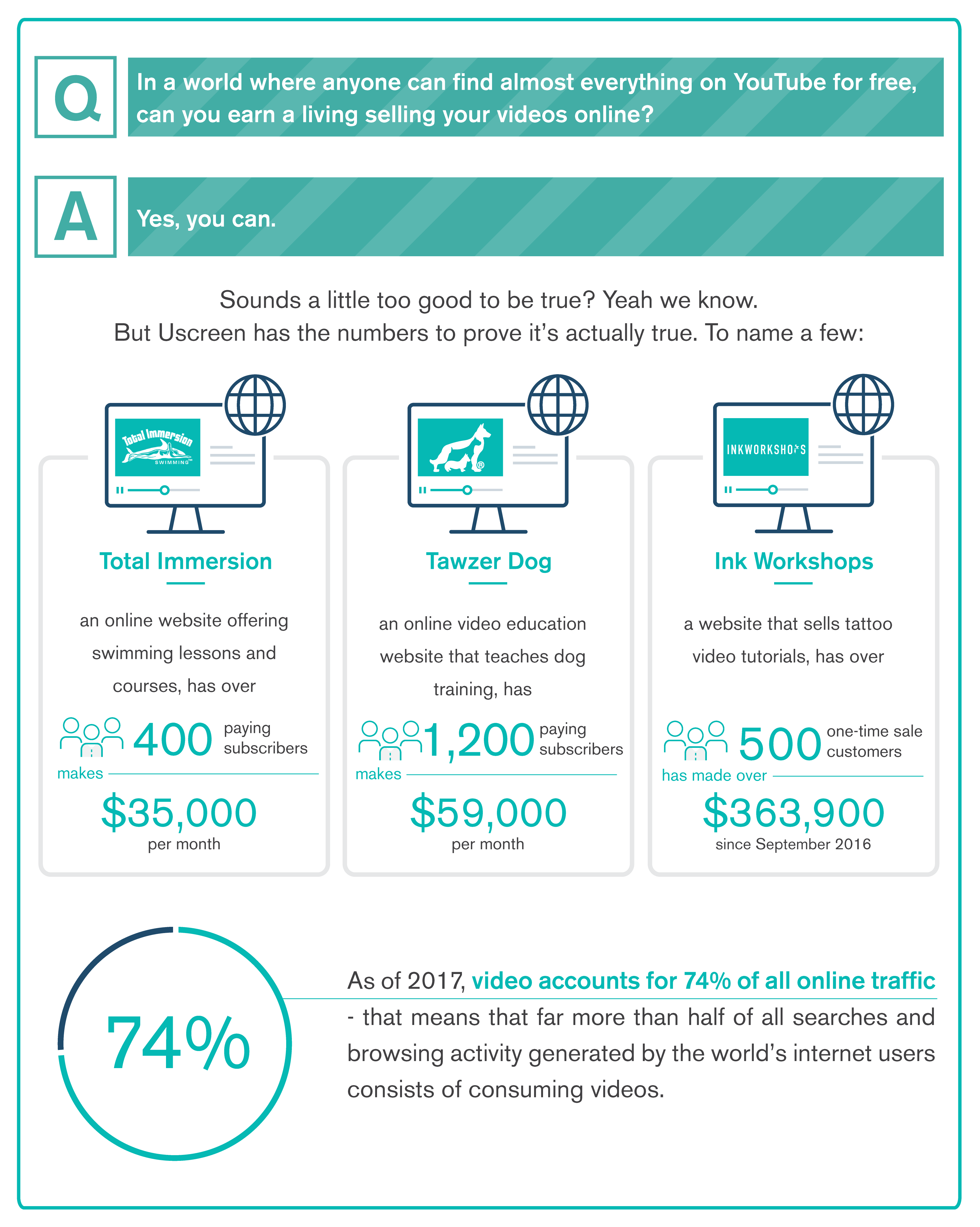 Not blog posts. Not news. Not even games. Videos!
So to anyone who has been contemplating creating and selling videos online: there's never been a better time to pursue this business model. Online video audience is set to just keep growing from here on out.
This is why Uscreen exists – to enable anyone to sell videos online. It is a third-party video hosting service that securely hosts videos, allowing all the flexibility and none of the hassle of building a video website. Uscreen provides the ultimate personalized video-distribution platform, offering anyone the opportunity to build a professional website and start making money.
For the most skeptical out there, this notion of selling your videos online may sound too much like all those other spammy promises of overnight riches. Let's be clear: It's not. Far from a guarantee of an easy, passive income source, this will require work and dedication, but if done right, it will pay off handsomely and passively eventually.
If you've been considering monetizing your video content and generating passive income, keep reading. This blog post will walk you through the ways Uscreen can help you sell videos online, what you need to do and what to expect.
Who's is Uscreen for?
Uscreen's for anyone who wants to sell videos online and is serious about it.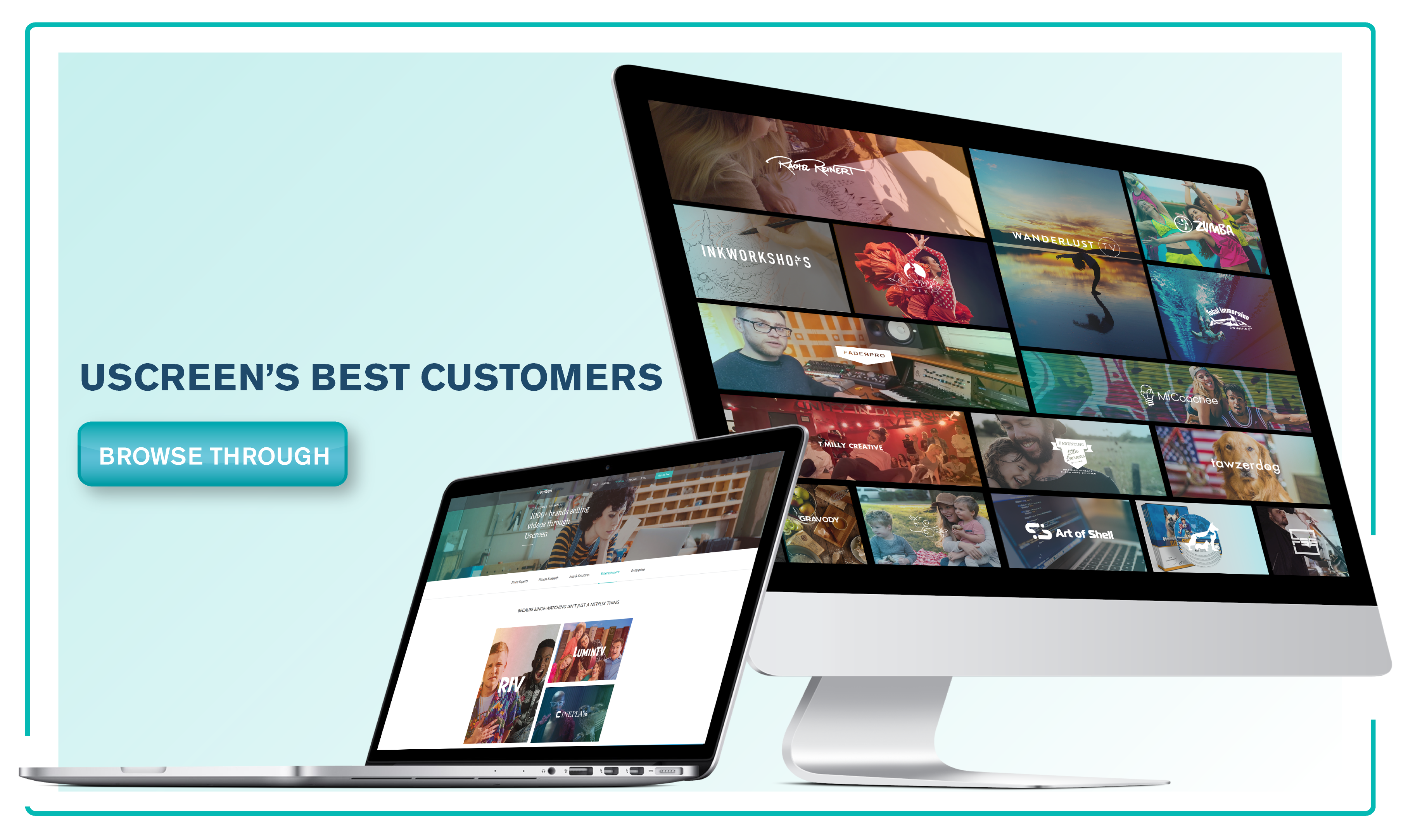 The more seriously you take the videos you sell, the more seriously your audience will too. Remember, you're not just uploading a video onto your Youtube channel. You're technically starting an online business that can potentially generate you thousands of dollars a month when done right.
From entertainers to educators, Uscreen has worked with over 1000 customers from vastly different industries in helping them sell videos online. What do all 1000 of them have in common? They all have distinctive angles and clear missions for their video content and online video distribution business model. It's so important to decide the purpose of your video content, who you want to target and what you will offer to make yourself stand out.
Uscreen has helped experts, entrepreneurs, and trainers of all kinds launch their online video-distribution websites and monetize their content.
Care for a quick example?
Magic Stream is an incredibly successful online training center for aspiring magicians. It currently generates about $26,000 a month. Magic Stream educates viewers on different magic techniques, covering sleight of hand, mentalism, visual magic, coin magic, and more. The website is beautifully-designed, sleek, and professional with a wealth of content for subscribers to enjoy.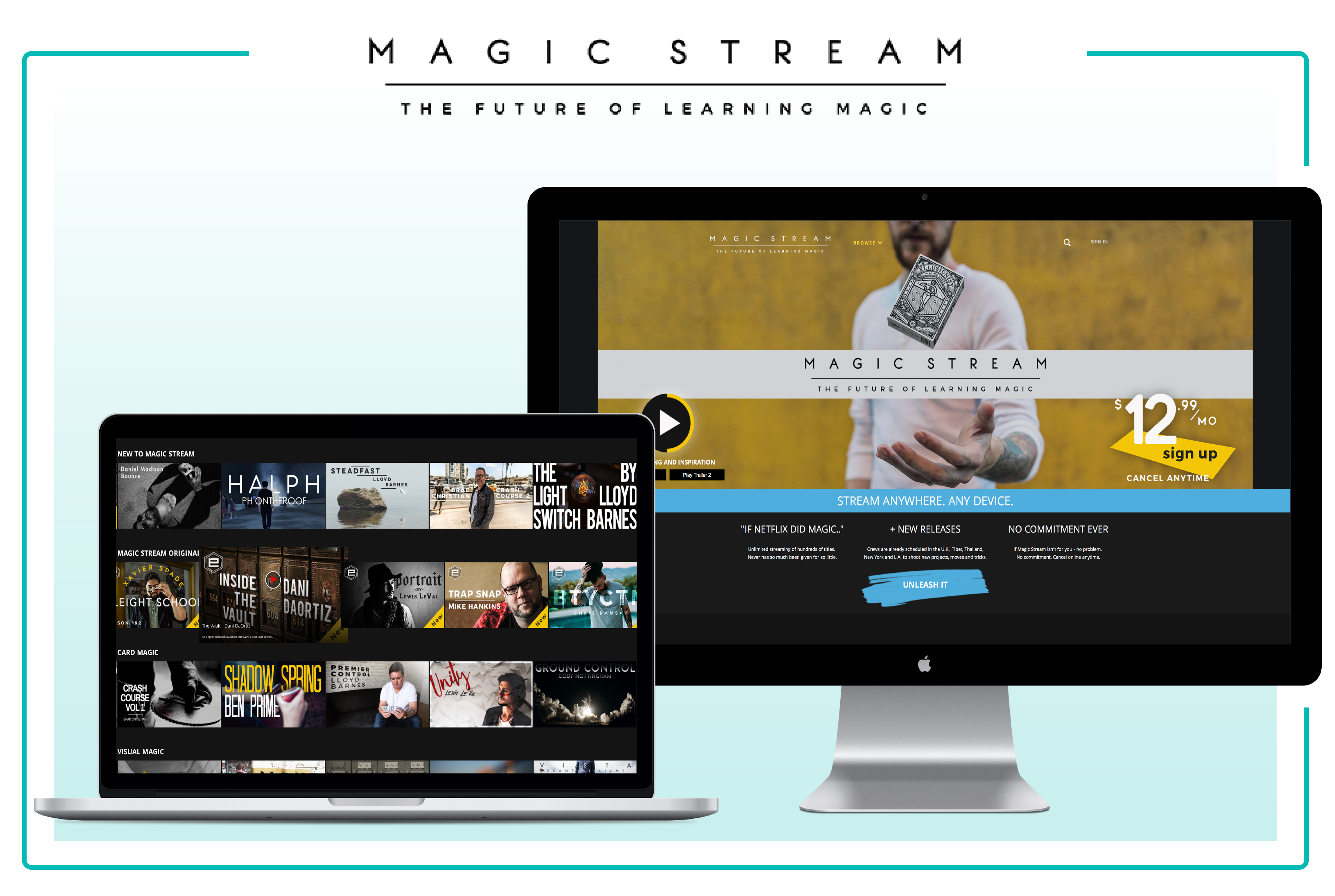 So what is Magic Stream's key to success? It sells video subscriptions. That means that instead of just getting a one time fee from customers, Magic Stream generates automatic recurring monthly income:
2,000 subscribers x $13/mo = $26,000!
If Magic Stream can make $26K a month on 2000 subscribers, you too can sell your videos on a subscription basis (if you put in some work and effort).
Before telling you all about how to sell your videos online, let's talk about the faux-pas of video monetization:
How not to sell videos online
While your first instinct may be to upload your videos to YouTube and hope to make the mega bucks from the ad revenue, that's not the right way to sell your videos online. Even though the Google-owned platform boasts more than 1 billion unique users and a 50% growth rate in the number of hours watched year-over-year, it isn't exactly the best way to sell your videos online. The reason is simple: 55% of the money earned from ads goes to the creator and 45% to YouTube. That's a big cut.
This may sound like an enticing offer when you think of the sheer size of YouTube, but it has only been profitable for a small percentage of their largest partners. If you have a seriously viral video (with millions of views), only then do you start seeing any significant income coming in.
On the other hand, more astute business owners, online instructors, and video creators are resorting to another strategy: posting long teasers with lots of useful information on YouTube, where many eyes will see them, and then linking them to a paid platform site like Uscreen where visitors will have paid access to the juiciest and most valuable content you have to offer.
Not only is this a much savvier strategy, it also ensures that your content is safe from piracy and unscrupulous vendors who want to make a quick buck off of your hard work.
How to sell videos online
Uscreen is the perfect, easy-to-use video distribution platform to reach niche markets and engaging your target demographic with your individualized brand of video
Here's how easy it is to sell your videos online and start making money using Uscreen.
1. Find Your Niche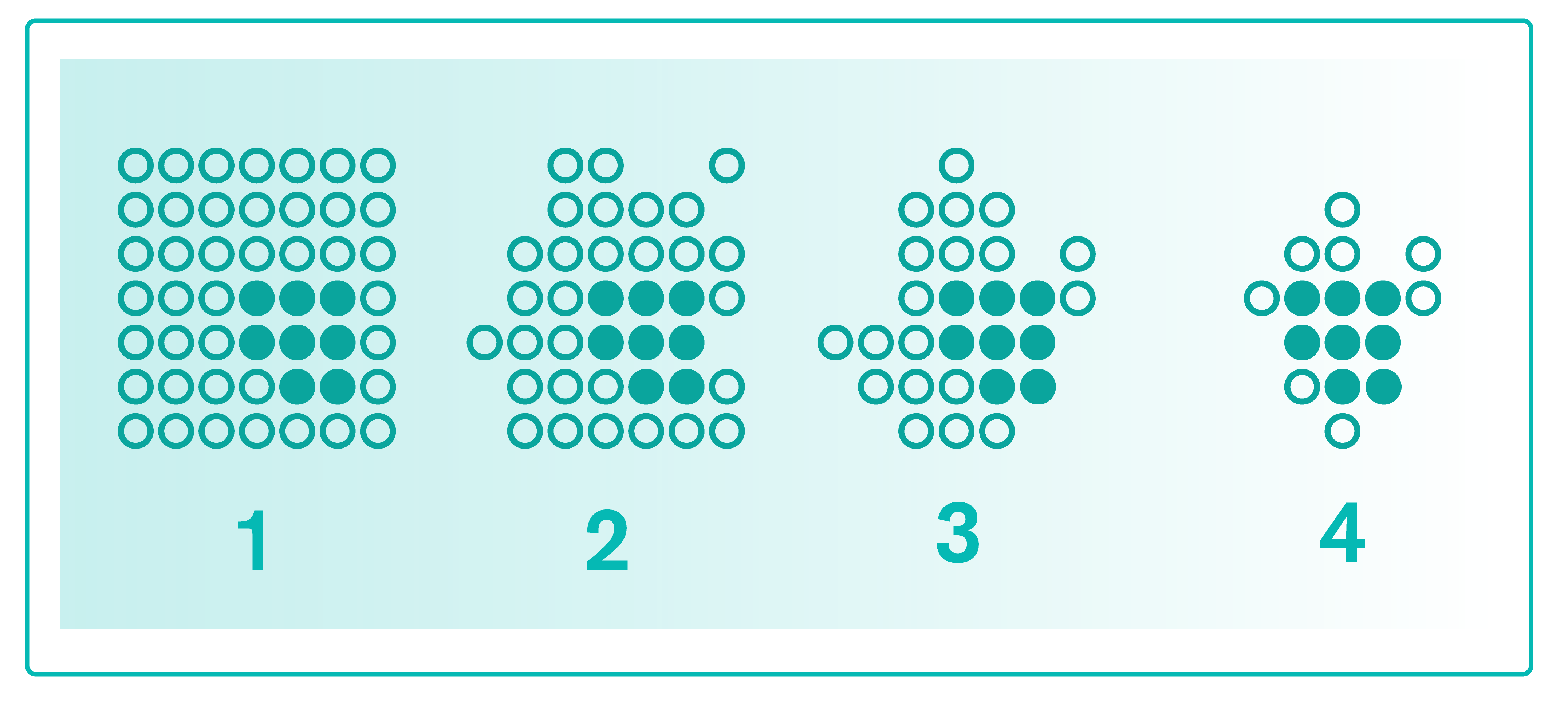 The first step in setting up your own business and online video store is to determine exactly what it is you want to sell.
The possibilities in terms of knowledge transfer are endless, and odds are your expertise in a particular field can very well become a money-making idea.
Some questions to get you thinking about your own shareable expertise, talents, and abilities include:
Can you teach others a foreign language?
Are you a fitness trainer?
Are you a motivational speaker?
Do you know how to play a musical instrument?
Can you teach others how to knit or sew?
Are you an expert in a certain sport?
Can you show others how to remodel their home?
Are you a programmer or graphic designer?
To test the waters and see if your idea is a money-making one, try offering free advice through your blog or YouTube and gauge the reception. Also, do some heavy research on other sites such as Lynda.com, YouTube, and Udemy to see if there is already demand for your product. If there are others already offering similar courses, then see how you can improve on them and offer something people will actually be willing to pay for.
2. Plan Your Content
Once you've found your specific niche, you want to clearly establish your course objectives. To help clarify your purpose, take a few minutes to answer these questions:
Who is your target audience (age group, interests, lifestyle)?
What is the specific outcome anyone who subscribes to your video website will have (entertainment, education, training)?
What special added value will differentiate your video website from your competition?
Once you can answer these, you're good to start creating your content. This may consist of videos, eBooks, podcasts, articles, and more, for a comprehensive subscription package. After all, the more high-value content you can offer, the more likely you are to tempt people to invest.
3. Decide on a payment structure
Now is the time to start thinking about how you want to monetize your videos.
There are three simple monetization strategies to chose from when selling videos online: AVOD, SVOD and TVOD.  Michael Holmes, a Uscreen team member and YouTuber, explains the difference between all three of them in this next video:
Subscription-based businesses have become incredibly popular because of their convenient nature to both video sellers and consumers (SVOD). Alternatively, one-time purchases (TVOD) ask users to pay a single fee for ongoing access to content, while rentals and pay-per-view allow users access to content for a specific period, such as 24 hours, seven days, a month etc.
Uscreen allows you to set any payment structure you think your audience will prefer, and you can accept numerous currencies for international reach and the more freedom subscribers have, the more valued and respected they will feel.
4. Create Your Videos
Needless to say, content is the centre of your new online business model.
Since video will comprise the meat of your course, you want to make sure it uses high-quality footage and engages viewers from beginning to end. If you have the skills to produce and edit your own video, you can ideally create your own visual material. If not, you can also hire a video production crew and use video editing software, such as Adobe Premier, Final Cut Pro, iMovie, or Windows Movie Maker, to polish your own videos.
If your video content revolves around eLearning and online courses, you can use more than just video content to support your teachings and help your students get a dynamic education. As your primary teaching materials, your course content can include videos, PDFs, podcasts, downloadable audio files, ebooks, slides, and evaluations such as tests and quizzes. For example, if you're offering a fitness program, you can complement your training with a weekly menu of healthy meals. Also, additional tips and insights can be included in podcast form, so that your customers can listen while on the way to work or school.
5. Upload Your Videos
Once you have created enough videos to start selling, you'll need to upload them to your Uscreen.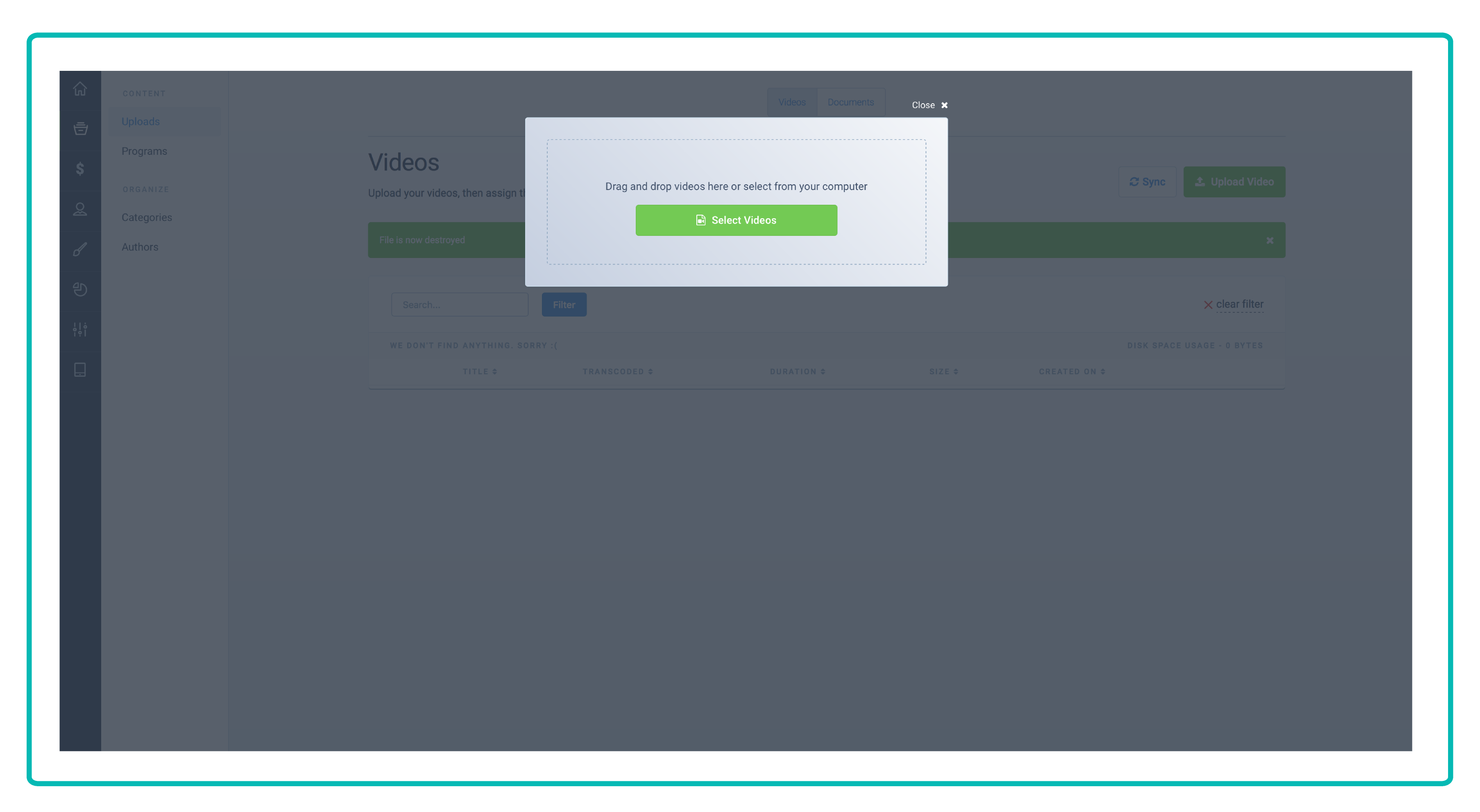 Uscreen is designed to be as easy to use as possible, saving you time, effort and money since you can do it all yourself with no coding experience needed.
You can upload your videos quickly and securely from any browser, all of which will automatically be optimized for mobile sites. Why do we do this? Mobile is overtaking desktop searches in many countries, and any site that fails to cater to this is liable to shoot itself in the proverbial foot.
If you already have videos on Youtube, Vimeo or Wistia, you're already ahead! With Uscreen, there's no need to re-upload your video content. You can sync to your Youtube, Vimeo or Wistia account and automatically upload all your content over to Uscreen. This saves you the headache of uploading everything again.
Navigation is simple, and the Uscreen team is on hand to answer any questions you may have at any time.
6. Organize Your Content
To ensure maximum engagement with users, your site has to be organized neatly and professionally.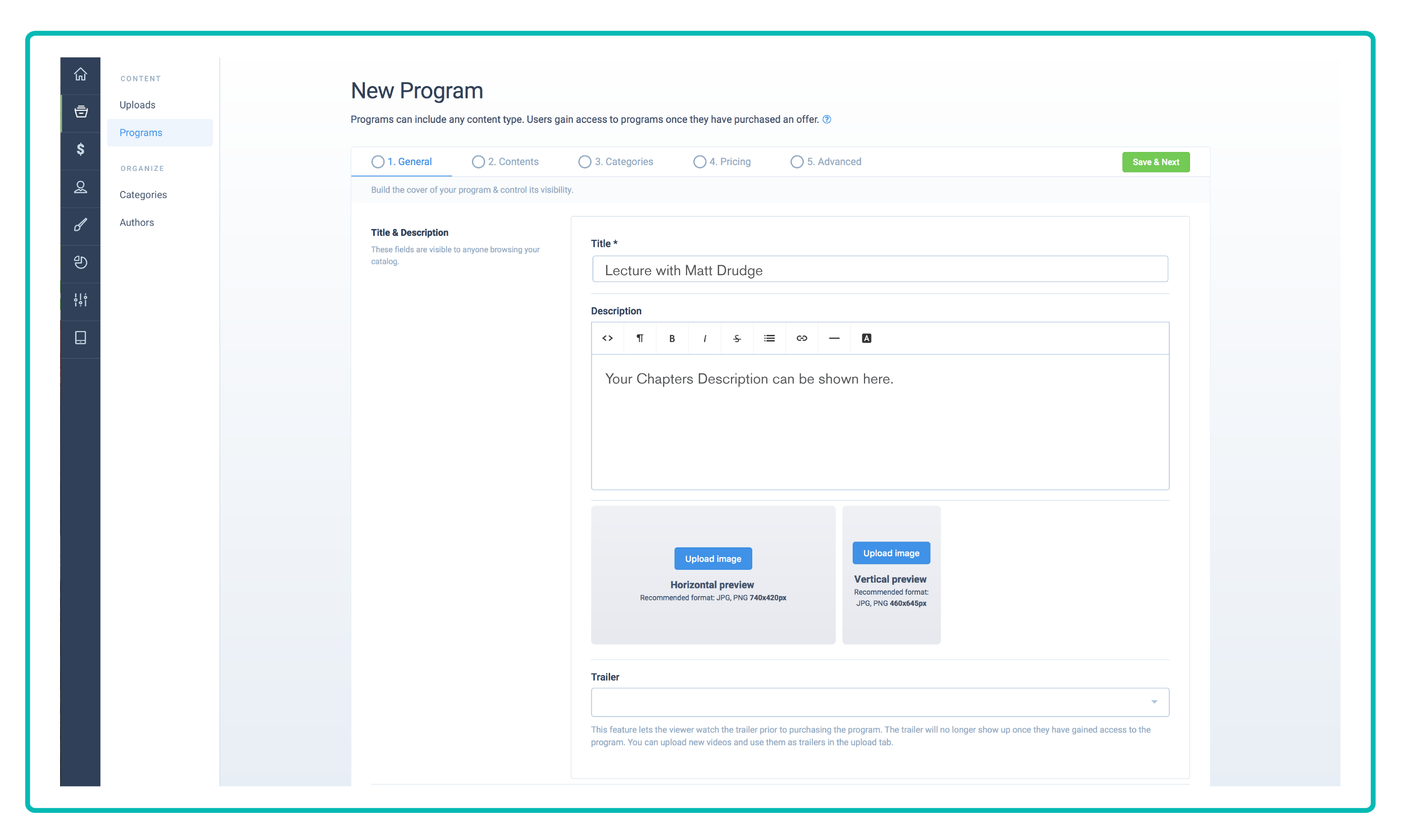 You can create a menu similar to those on Netflix and Hulu that feature helpful links to chapters, episodes and other digital content you have uploaded (such as PDFs, documents, audio clips), and even timestamps for videos' starting points.
All of this minimizes the risk of users becoming confused or frustrated. Keeping your library well-organized is key to quality of experience, so it's common practice to separate content into relevant categories. You can even schedule content to automatically be added or removed from subscribers' libraries, and can add subtitles in various languages.
To maintain that Netflix feel, Uscreen's platform enables users to rate and review content for the benefit of others. This improves customer engagement by ensuring they have a voice and can share their opinion after consuming your videos, and also makes valuable feedback for yourself.
8. Customize Your Site
Every single aspect of your Uscreen website is customizable: your player-type, chapters/episodes, and your color schemes. On top of all this, you can add a unique logo and video banner to reinforce your brand.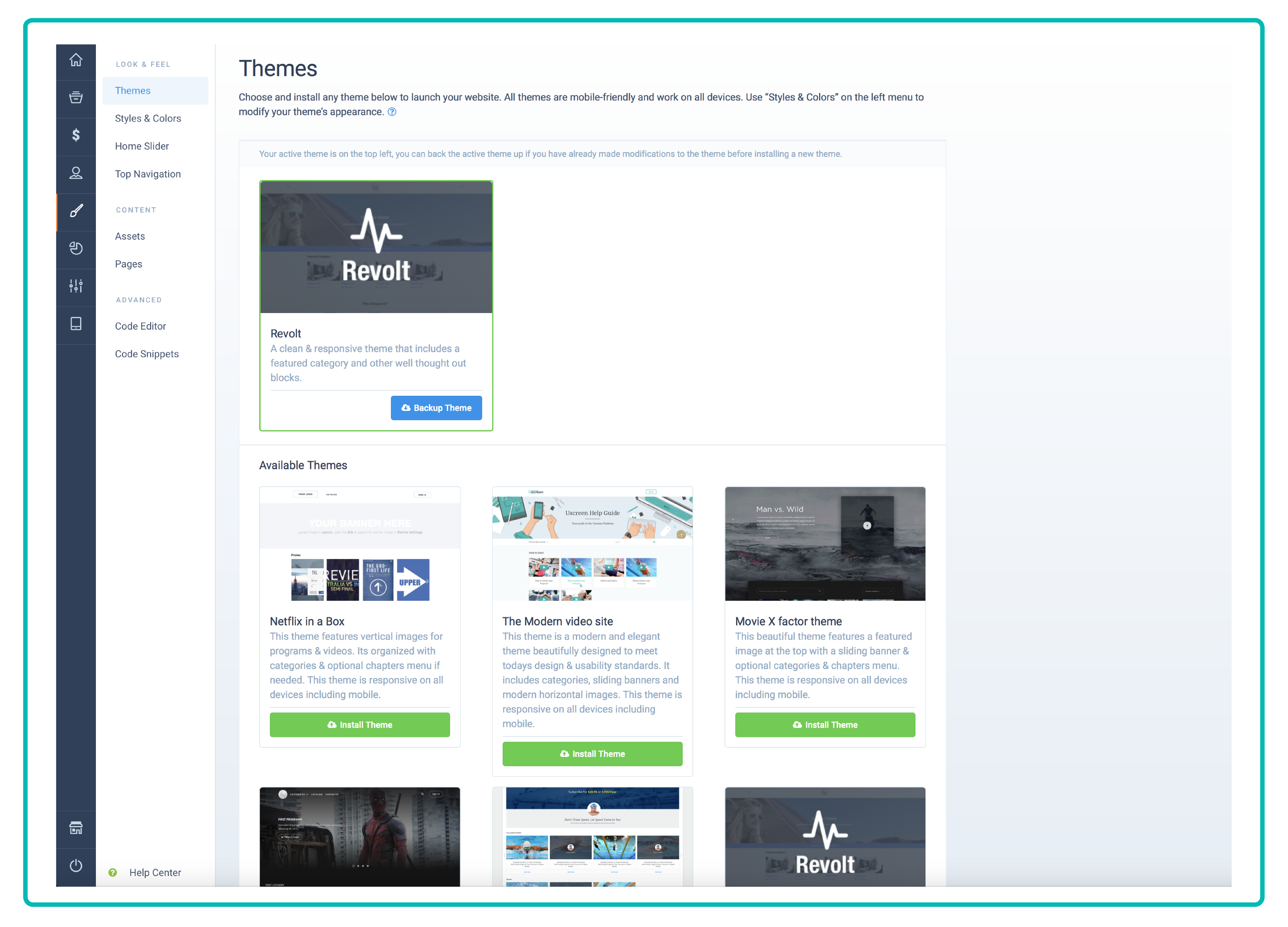 Do you need special technical knowledge to do this?
Of course not.
Uscreen offers a simple, user-friendly, plug-and-play, web builder, so you can see how the finished design will look as you build it. No coding. No complex technical jargon. No worries.
9. Create Branded Native Apps
Apps are now an essential part of running an online business. With Uscreen, you can add your logo, branding, and distinctive design to various platforms across Android, iOS, Roku, Chromecast, and more.
We publish and maintain these to ensure your content is always on sale with the latest updates and features, and can customize an app to suit your exact requirements – just ask.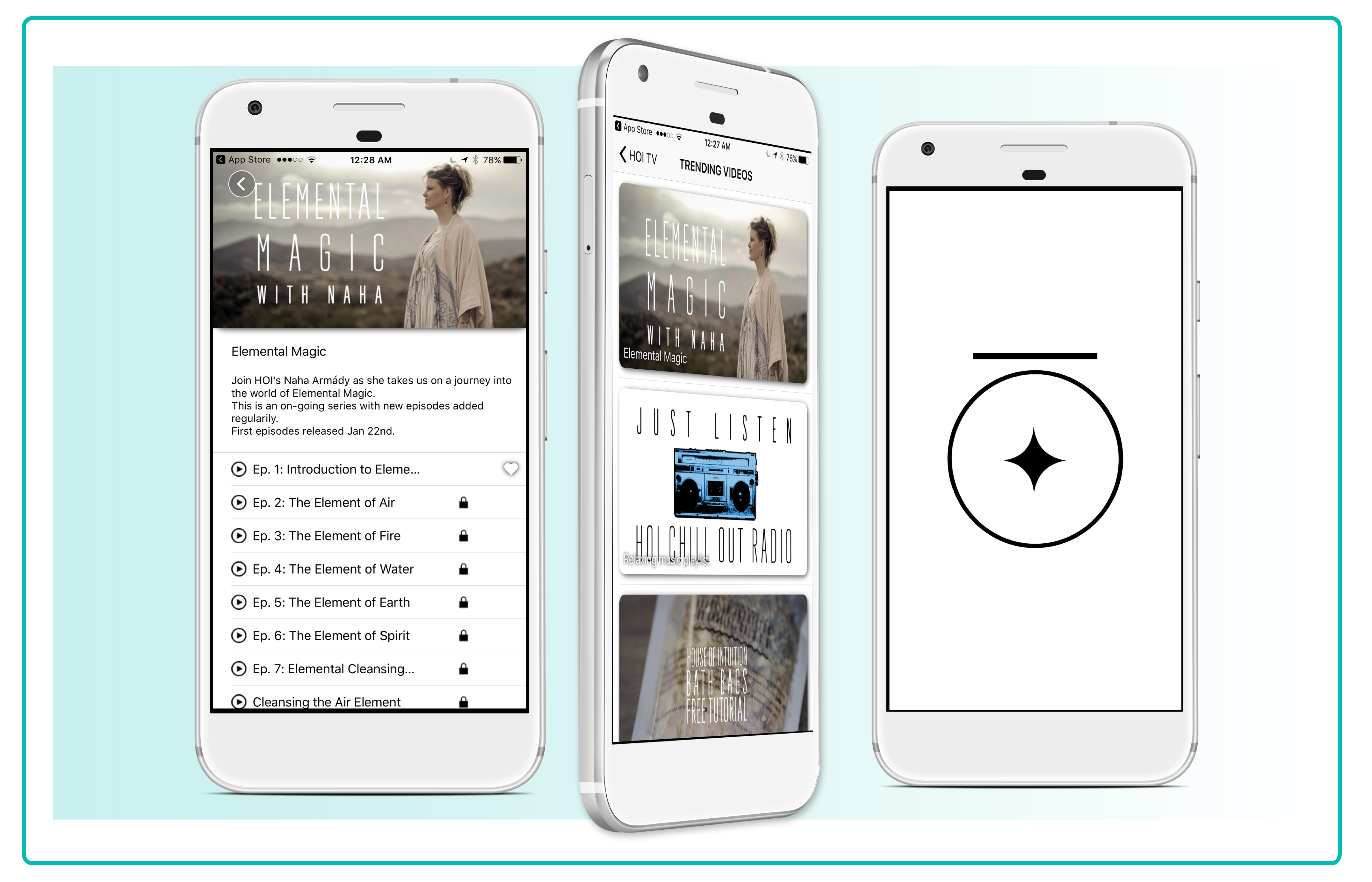 9. Promote your video course.
Finally, to get the word out about your new course, announce the release of your product through social media channels and Google Ads. You can also post enticing teaser videos on YouTube to get visitors interested in your content.
How much is this gonna cost you?
Once your money starts rolling in, Uscreen is bound to swoop in and demand a huge chunk of it, right?
Wrong.
Uscreen is 100% royalty and commissions free, which means you get to keep 100% of your profits.
All you have to do is pay a set monthly fee, and Uscreen be here to support you along the way. This is a chance to build a true online presence outside of video platforms like YouTube and Vimeo, establish your own brand and carve your own niche.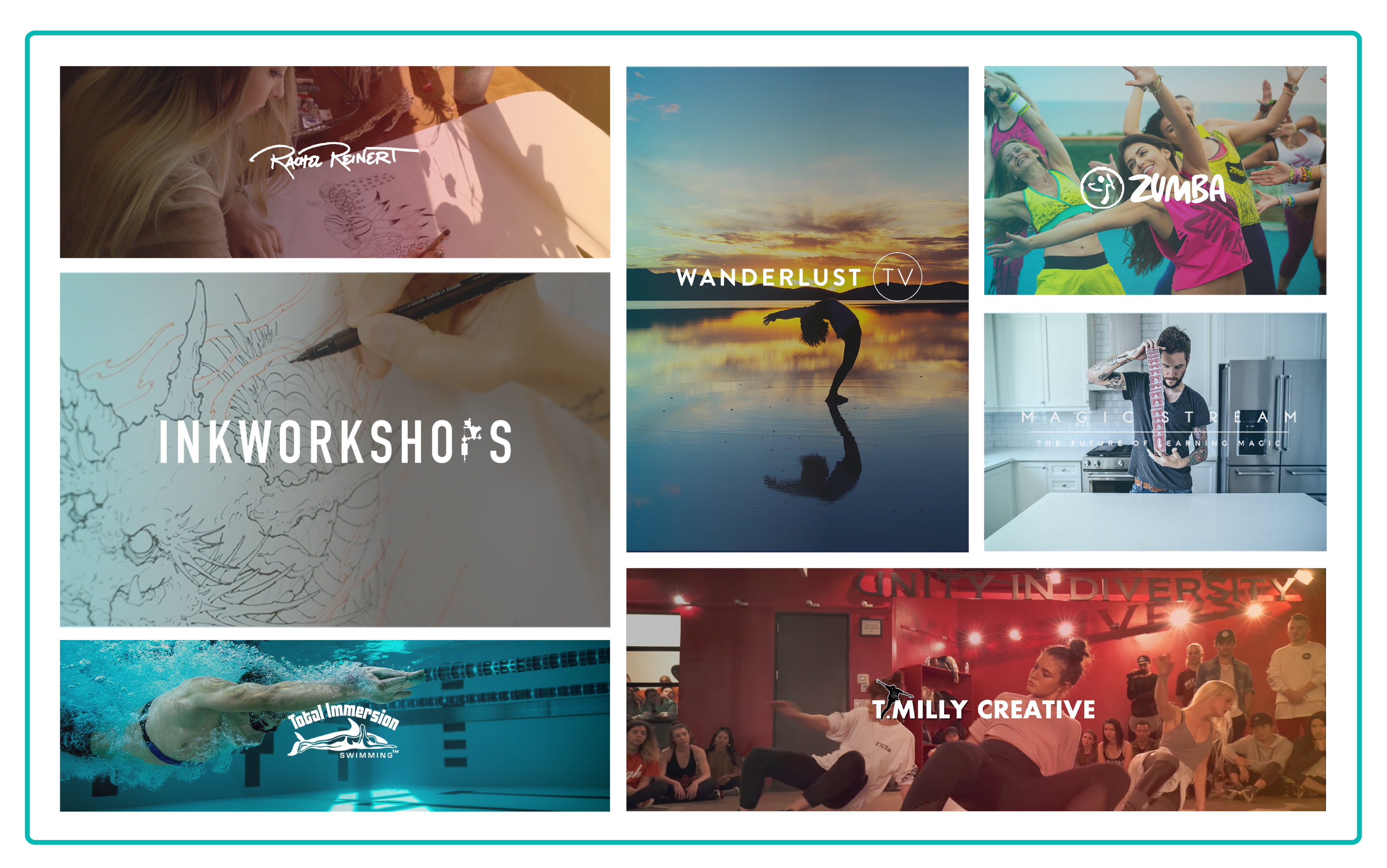 Sell videos online. Reach the people you want to reach. Spread the message you want to spread. And make the money you want to make.
Feeling inspired? We hope so. As you can see, using Uscreen is quick and easy, even if you're just discovering the joys of the internet. Our team will talk you through any stage you find even a little too complex. Trust us to help you get where you need to be.