Version 3.9 of Roku now has Easy Sign-In, which makes it even easier for your members to sign into your Roku apps.
When your members go to the login screen, they'll have 2 options:
Sign in with remote and on-screen keyboard
Sign in using another device (Easy Sign-In)
If members choose to sign in with another device, they'll follow the instructions presented on the screen: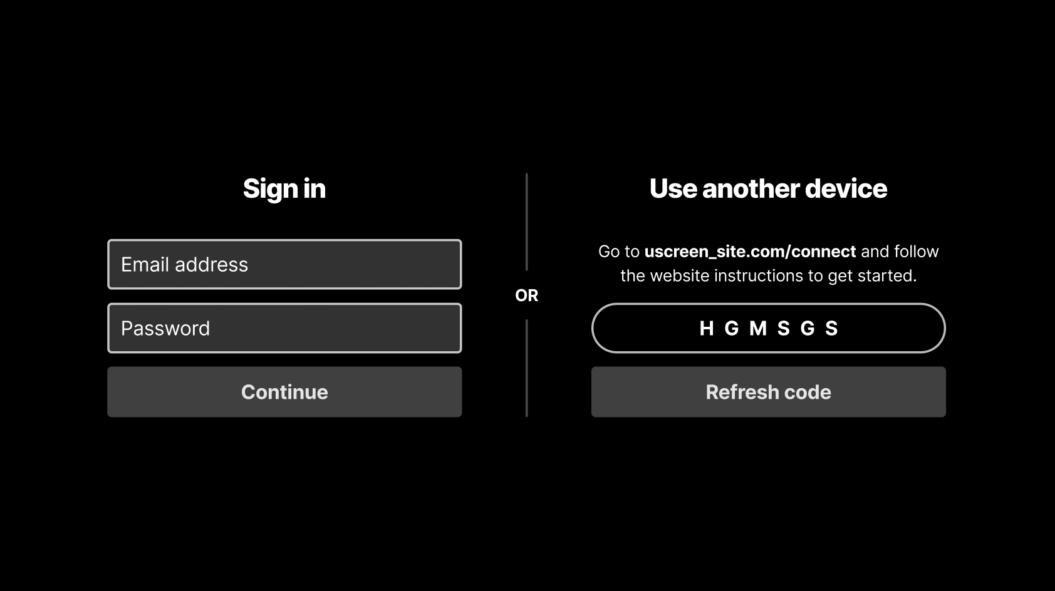 Easy Sign-In URL
To use Easy Sign-In members will go to the URL uscreen_site.com/connect URL on their browser. The "uscreen_site" portion of the URL will populate with the name of your store in your custom domain.
Members will then be asked to enter their email and password: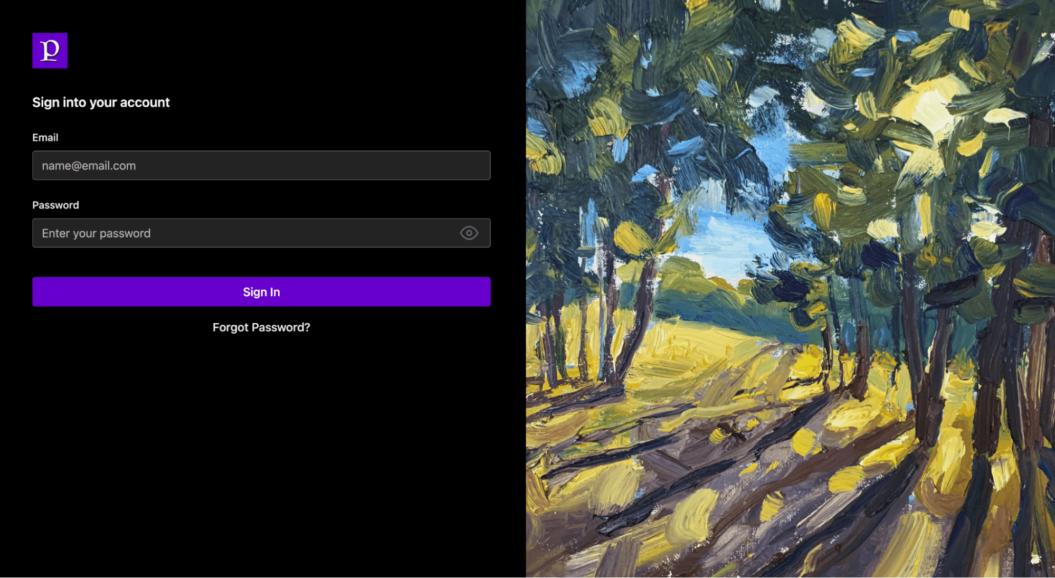 This page will include the custom branding, logo, accent colors, and sign-in page image that you uploaded when customizing your storefront.
Easy Sign-In Code
Once members have entered the login email and password associated with their account, they'll click Sign In and be brought to a new page to enter the unique code displayed on their Roku device: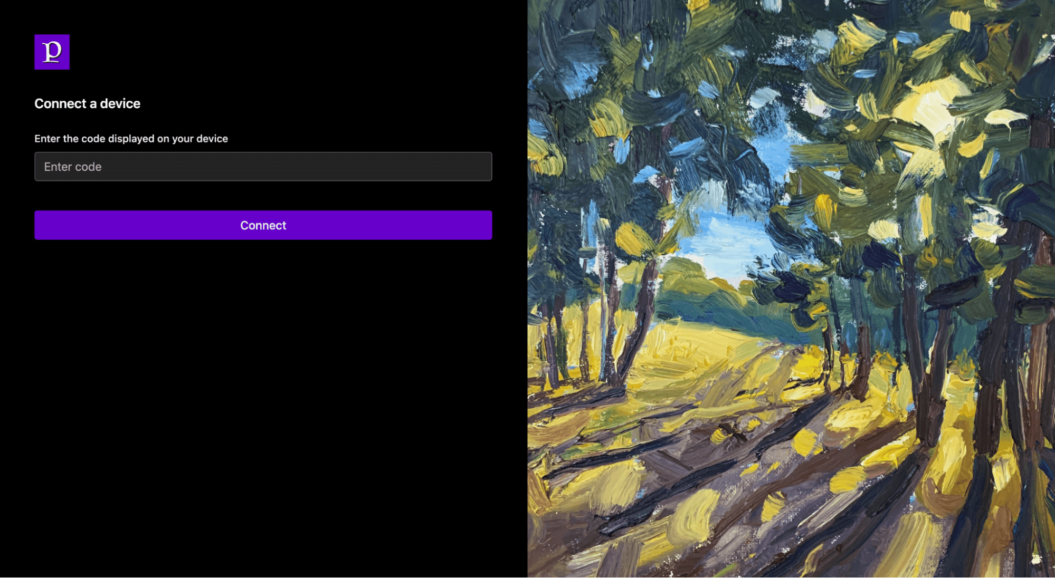 The code isn't case sensitive. Once members enter the code, they can click Connect, and their Roku device will automatically refresh and sign them into their account.
It's that easy!