Roku TVs are a godsend.
These online streaming devices offer a simple smart TV solution for all your streaming needs, allowing you to access your favorite shows and video content all in one place.
And now the Roku players you know and love are getting an amazing upgrade. This time with some impressive brand partnerships that are sure to heighten the modern TV streaming experience.
Back in January, the streaming device giant announced 15 brand new Roku TV global brand partnerships.
These partnerships will expand upon the Roku brand and bring Roku-TV-friendly Smart TVs to even more homes, as they will be distributed across the U.S., U.K., Canada, and Mexico.
Roku also shared they will be launching a new "Roku TV Ready" program.
These new Roku partnerships are just the start of the new normal in TV, making streaming more viable for both everyday consumers and video creatives looking to jump into the OTT video market.
But how did Roku get here and what does this mean for your video content?
The rise of the Roku
Today Roku is the most popular streaming player in the US and has been progressively dominating the streaming device market since its launch back in 2008.
Its rise to popularity points both to its accessibility and to the new wave of streaming and OTT apps that's been taking over how we consume content since the 2010s.
"2019 was a tremendous year for Roku TV, with more brands, retailers, and consumers choosing the platform than ever before," said Mustafa Ozgen, senior vice president and general manager of Account Acquisition at Roku in a recent statement.
These new partnerships prove 2020 will be even bigger for the manufacturer.
Smart TVs are hotter than ever, with some calling them the "most important front in the platform wars."
Roku's impressive new lineup of TV partners fully embraces this.
Their new partners include Walmart's WMT ATVIO, Element, Hisense, Hitachi, InFocus, JVC, Magnavox, onn., Philips, Polaroid, RCA, Sanyo, TCL, and Westinghouse.
Roku's upcoming "Roku TV Ready" will further cement them as the go-to streaming service device, creating trust by informing customers of which products are certifiably compatible with Roku TV apps.
Why Roku Apps are a Must For All Video Entrepreneurs:
For video creators looking to launch an OTT TV app, Roku beats out the other options in terms of both global reach, affordability, and popularity.
Roku has been rapidly growing in the past years and will now be included in so many smart TVs, they'll pretty much become the norm for TVs worldwide.
In an article we published mid-last year, we told you that if you had to pick only one OTT app to launch, that it should be Roku.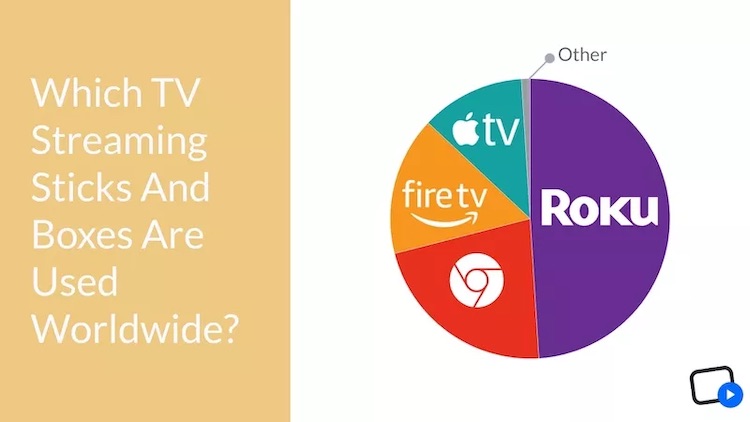 Roku is the one OTT app that will allow you to catch the widest net of audience worldwide, since it had a 39% market share at the end of the first quarter of 2019.
And that was only when they had Roku devices and TVs.
This new Roku TV Ready program will only spread their reach even wider across the globe, making them, once again, unbeatable amongst all other OTT options out there.
Which OTT App Should You Launch First?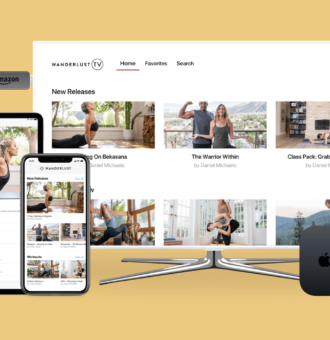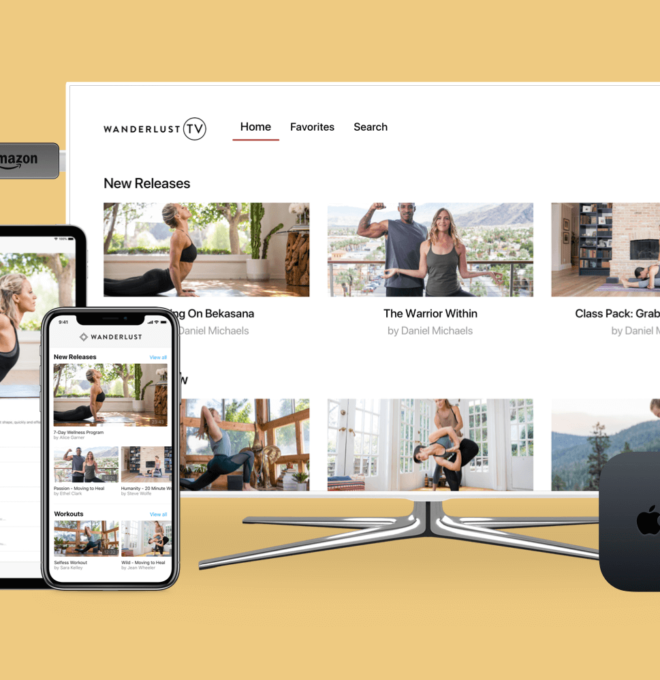 Roku apps are not only demanded but expected from consumers now as part of their everyday TV experience – Roku's latest brand expansion is solid proof of that.
As a video creator, your unique channel and content are more valuable than ever before.
Online video streaming is no longer just niche entertainment forms.
If you're looking to become even more connected with your audience, launching a Roku TV app for your followers to stream at home is a remarkable way to stay ahead of the game and expand your online reach.
We have a whole guide on how to create and launch your own OTT apps, which should definitely fill you in on all the important details on how to get started. Check it out here.
We also have a handy guide on how to create your very own Roku channel.
How to Create Your Own
Roku Channel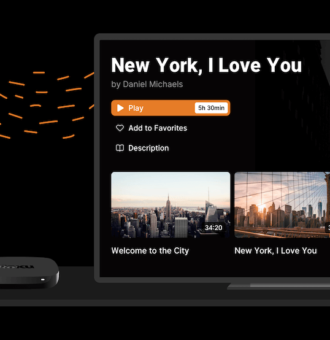 Roku TV = The Future of Streaming
It's no surprise why Roku is the leading streaming platform device provider out there.
Their vision to have streaming apps as part of the traditional TV experience we've all grown up with has changed the game for video creators and streaming platforms everywhere.
These new Roku TV brand partnerships further establish Roku as an unstoppable force in the new age of TV, one which you too can join as a video creator looking to have your content streamed across millions of households worldwide.