Half of all TV app users, worldwide, stream on a Roku device!
So if you want to start reaching your audience on their TVs, launching a Roku channel should be your top priority.
But figuring out how to start a Roku channel can be a bit tricky (especially since most resources online are targeted at experienced developers).
This "How to Create a Roku Channel" guide will show you the 3 non-technical ways you can start your own Roku TV app, how much each method will cost, and just how long they will take.
(Note: "App" and "Channel" are synonyms in this article) 
If your business has been affected by COVID-19, you're not alone. We have a helpful and free guide that has saved 1000+ businesses since the outbreak. No email required.
What Is Roku (And Why Should You Create A Channel)?
Simply put, Roku is an OTT solution that allows viewers to stream videos through their television.
Roku refers to both the device and the software.
The company sells its own hardware called Roku Players, which run anywhere between $30 and $100, depending on the model.
The most common Roku devices are:
HDMI sticks, which plug directly into the TV, and

block boxes, which connect via WiFI
Most smart TV sets also come with the Roku software pre-installed, meaning there's no need for an external Roku device.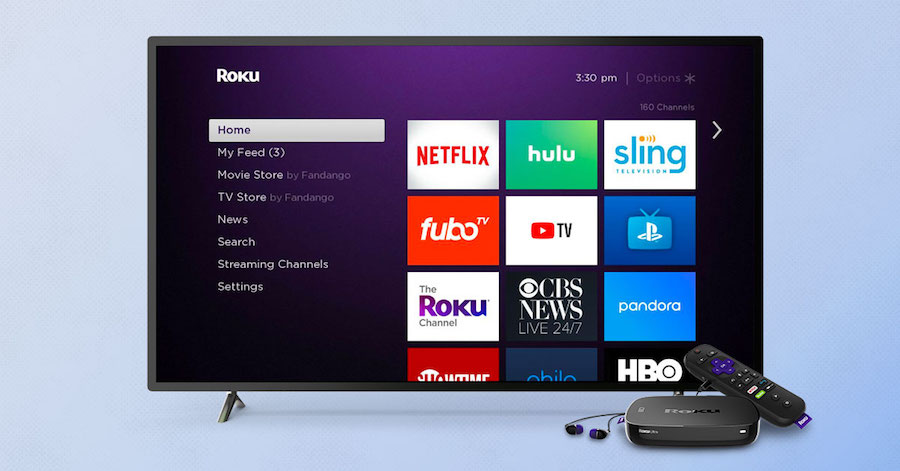 Roku OS is the software that runs on these devices. It allows you to choose and download a wide range of OTT apps that you can use to stream your favorite content.
No time to read this article now?
Download a free PDF version of this blog post (all tips and links included).
Why should you create your own Roku channel?
Generally speaking, creating and launching OTT apps is a strategic business move that has been proven to increase VOD business revenue by 30%.
But out of all the OTT apps that you can launch for your VOD business, Roku is the most "no-brainer" of them all, because it is the most popular streaming device provider.
Roku currently has over 19 million active accounts. This makes it the largest streaming device provider worldwide.
According to comScore here's how streaming devices and boxes breakdown: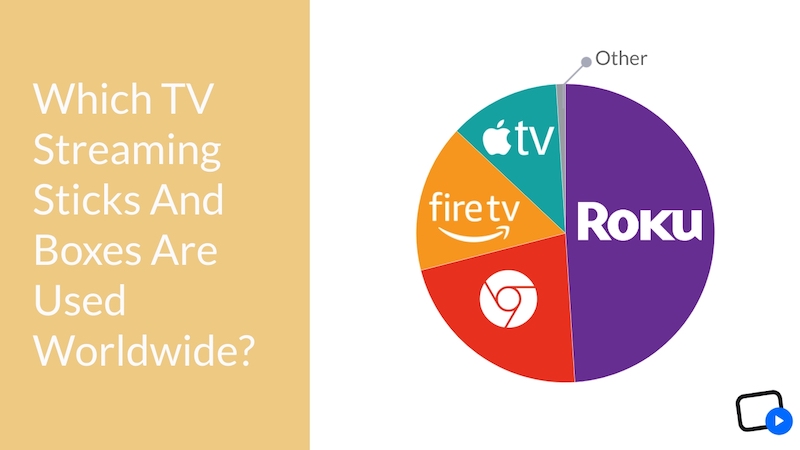 Roku takes the lead and wins by a landslide, making Roku OTT apps the only apps that we can confidently claim are a non-negotiable must in the TV-apps space. If you want to succeed in TV streaming, start with Roku.
The other OTT apps are important too, but the success of each depends on your target audience demographics and should come secondary to Roku.
Launching a Roku channel can help you expand your reach to customers who already own a Roku device. You get to give them a familiar way to interact with your content and offer higher value for money.
It also gives you the opportunity to capture a brand new subsection of potential customers; those who are already comfortable streaming content through their TVs and are looking for more channels to download and interact with.
OTT Apps: The Complete Guide for Video Entrepreneurs in 2020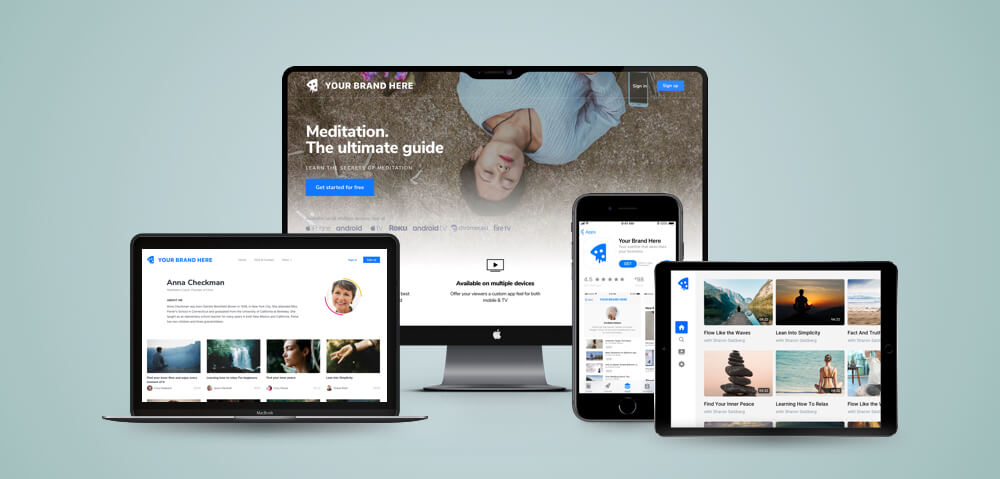 How To Create A Roku Channel: The 3 Most Effective Methods
There are 3 main ways to create a Roku channel. Each method requires a different level of experience, skill, cost, and time–but they're all non-developer-friendly:
Method 1: Roku direct publishing
Method 2: Custom build Roku channel
Method 3 (most recommended): Lease a Roku channel
In this section, we'll break down each method, how long it takes and how much it costs. That way you can choose the most effective option for your business.
Here's how you can create a Roku channel:
Method #1: Roku Direct Publishing
Roku Direct Publishing is Roku's own service, built to help you start and create a Roku channel of your own.
It's easy to use, and they say you can be up and running in no time (which is a little bit misleading; you'll see why in a second).
Here's how it works:
You're given a set of follow-along screens where you will input the required information, akin to installing new software, on your computer. You'll then be prompted to include things like your channel's name and the kind of content you plan to offer for streaming.
Once you reach the final screen of steps, you're technically all set up.
But this is actually just the foundation of your Roku channel; the real work begins here.
There are 3 important and technical tasks you need to take care of on your own before your channel is ready to go live:
Task 1: Set up a Content Delivery Network (CDN): A CDN is a third-party server that contains your video content and delivers them to your viewers via your channel. Prices for CDNs range from $12.50 to $1000+ depending on the level of service you require.
Task 2: Create a "feed": A "feed" is a piece of code that tells your CDN where it needs to stream you content to. The code language needed here is pretty niche, and you will need to find a developer who can use it effectively to ensure nothing breaks. To hire a developer for this task, you can expect to pay anywhere between $50 to $100+ per hour, depending on their level of experience. We recommend to always go for someone who knows what they're doing.
Task 3: Set up your web-hosting service: Once your feed is ready, you'll then need to invest in web-hosting services to get your feed online. This works exactly like hosting any website and could be added to your business's current page if you got one. This is a really scrappy DIY method and requires a lot of up-front knowledge about how the platform works. There are also limitations to how much you can customize, and any future maintenance and updates will require a developer.
And although we made it look simple here, be aware that it can be tricky as there are a lot of moving parts you need to be keeping tabs on at all times. It may take a few weeks to get everything up and running.
Method #2: Custom Build a Roku Channel
If method #1 sounds a little complicated, don't worry. The next two will be closer to what you're looking for.
If you have a healthy budget dedicated to launching your Roku channel, you can hire an agency or developer to create a custom Roku channel for you. A professional, or a team of professionals, will build this app for you from scratch to your exact specifications.
Since this is a full-on app-development project, this method usually takes between 3 to 6 months to go live, and will likely cost you anywhere between $5,000 to $20,000 depending on the features you require.
That figure estimate is just the developers' fee and does not include monthly expenses of running the app, maintenance, support, and hosting.
If you do go ahead with this method, be prepared to spend. Do not go into this with a cutting-corners mentality. That will just result in a really buggy, really crappy Roku channel. Only go for this method if you can afford to splurge on this.
If you're on an economical budget, don't fret. The 3rd method will the best of methods 1 and 2 (we recommend the 3rd method the most anyway).
Method #3: Lease A Roku Channel
Leasing a Roku app is the quickest and most cost-effective way to create a Roku channel going into 2020.
This method requires you to rent the OTT services from an OTT service provider – like Uscreen – that already has Roku channels, CDNs and hosting ready to go.
The OTT service provider will provide you with an out-of-the-box Roku channel, will help you run it, and will provide maintenance and support when you need it.
The specificities and features of the Roku channel you end up with will depend on the OTT service provider you sign up with.
But leasing a Roku channel with Uscreen will give you a white-labeled app to fit your branding that you can personalize by adding your own branding, logos, and awesome content.. There will be no third-party logos, so nobody can ever tell it's being leased from a service provider.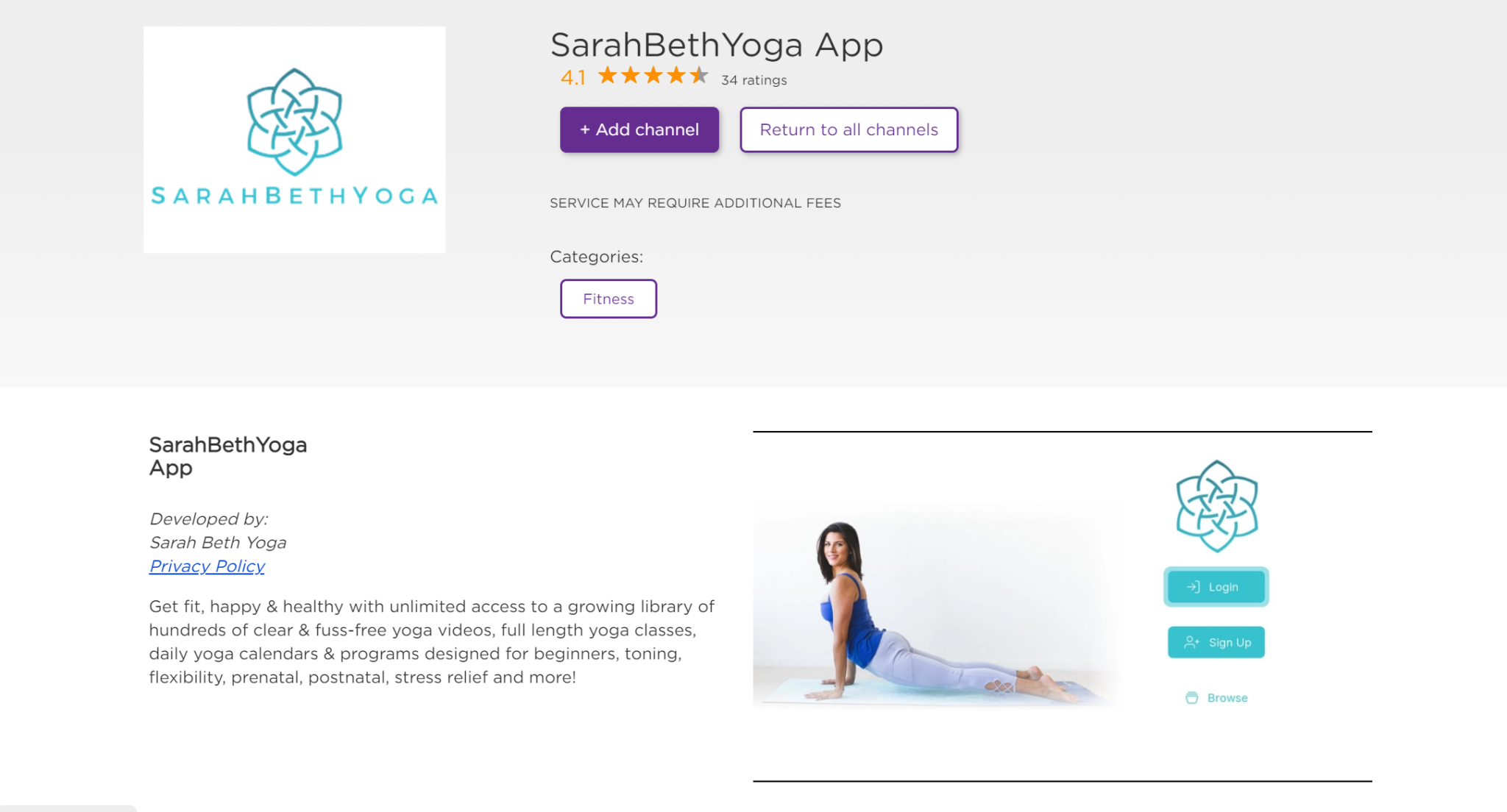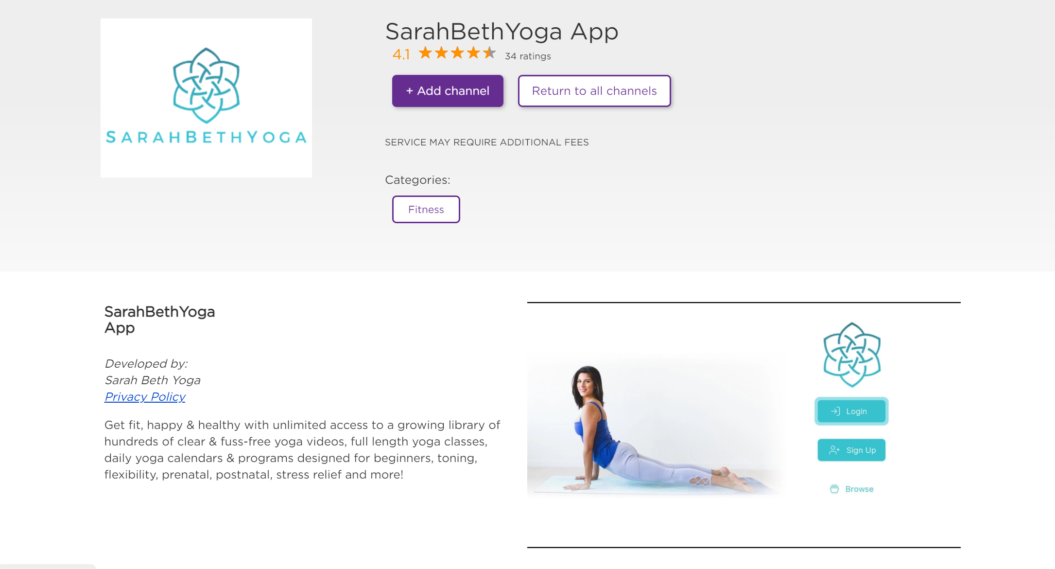 In the case of Uscreen, here's how it works:
You set up a Uscreen account and place an order for your app
You set up your Roku Developer account (don't worry! Our team will help you figure that out)
You provide us with your app requirements – the assets needed to build your app
We review your submitted app requirements and ask for any incomplete assets
We build your app, which you test and provide feedback
We submit your app for approval in the Roku Channel Store*
After it's published, you launch it to your customers and celebrate!
*We cannot control how long Roku takes to approve your app.
For the duration of the lease, you'll have the full support of our team, and we'll regularly update your app to make sure it's running optimally.
Prices vary depending on the Uscreen plan you go with. Check Uscreen's pricing plans.
By leasing, you also get more than just an OTT app. You get access to an entire admin area riddled with robust and easy-to-use features designed to accelerate your success, such as video marketing tools and analytics tools.
Want to launch your own Roku channel?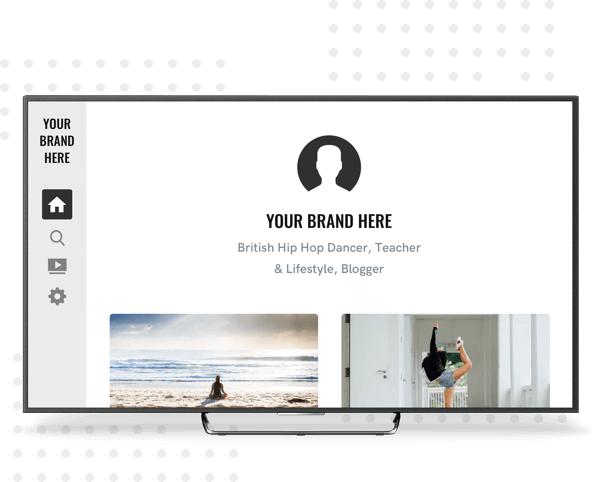 This type of service is great if you're working with a small budget and want to launch your channel without taking a huge financial hit.
How To Find The Perfect Roku Platform Provider For Your Business
Different Roku platform providers offer different features at different price points; we're only speaking for ourselves in that last section.
But if you really want to start researching and learning about all your Roku leasing options, here's a shopping check-list we put together to get you started:
The perfect Roku platform provider will:
provide you with a video streaming website, alongside your apps
allow you to fully customize your streaming website
allow you to accept global payments
give you full audience ownership
offer updates and maintenance for your channel
be a technically hands-off solution for you
These are the top important 7 factors you should not compromise when it comes to picking your ideal Roku platform provider.
However, there are 12 more factors you should consider, which you can find in our full OTT platform provider shopping guide: 19 Things to Look for When Shopping for the Perfect OTT Platform Provider
We also created a video monetization and OTT platform provider break-down page, comparing all your provider options in one place so you can find the provider that's best for you.
Wrapping This Up…
Now that you know the impact of creating your own Roku channel and how you go about it, you can make an informed business decision on how to get this going for your VOD service.
This strategic move will allow you to reach a larger audience and harness a following a brand new platform. With over 19 million active users, there are lots of opportunities to connect with a whole new demographic and increase your growth by 30%.
The most efficient and budget-friendly method to create a Roku channel is leasing it from an authorized OTT service provider.
You can create a personalized app, and take advantage of third-party content delivery and hosting, whilst having your app supported and updated by their teams.
Ask us about OTT apps
Talk to any of our highly-knowledgeable OTT specialists
You can also start a free 14 day trial today to see if Uscreen is right for you.
Suggested reads: