Building a video subscription website is one of the best decisions you can make for your company. I mean, there's no denying the power of subscription-based video platforms, just look at these 17 video websites.
Whether you're a video creator, social media influencer or a large business, offering your audience the option of subscribing to your engaging video content can do wonders to grow your business and increase profits.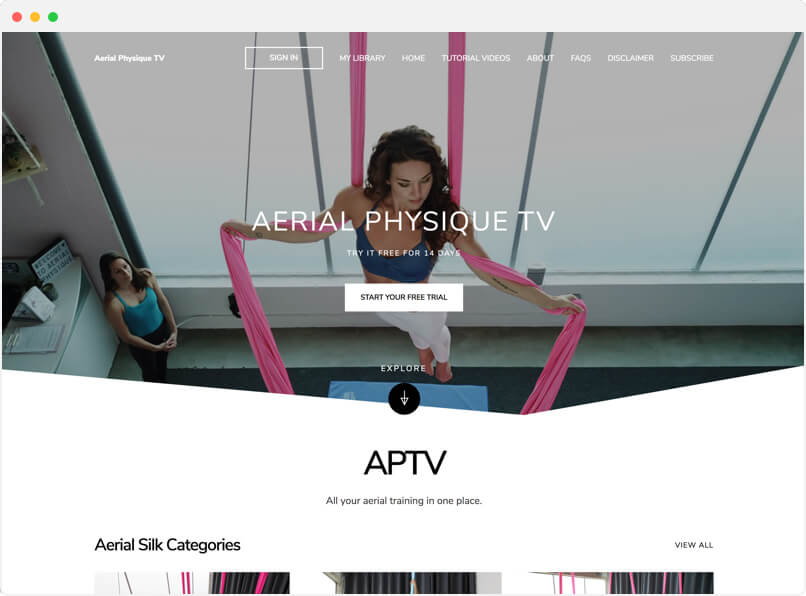 As one of the most rapidly growing modules of media, the popularity of video streaming has skyrocketed worldwide in the past decade. Creating video content has become one of the best methods of reaching your target audience and growing your following. In this blog post, we're going to provide you with the resources you need to build your video subscriptions from scratch.
Let's say you've already got the compelling videos produced that will benefit your viewers. Perfect. The next step is getting them to the right place so they are readily and easily available for subscription. This is exactly what we're here to do, and we make it easy for you to reach who you want, when you want, in the most effective way possible.
Here are some of the features we offer:
How Uscreen Makes it Easy to Build Your Video Subscription Site
Creating a video subscription website doesn't have to be difficult, and at Uscreen we like to think we've made it as simple as possible to help you reach your goals without compromising on any necessary features. From security to accessibility, we've got you covered for all your video subscription needs.
Features We Offer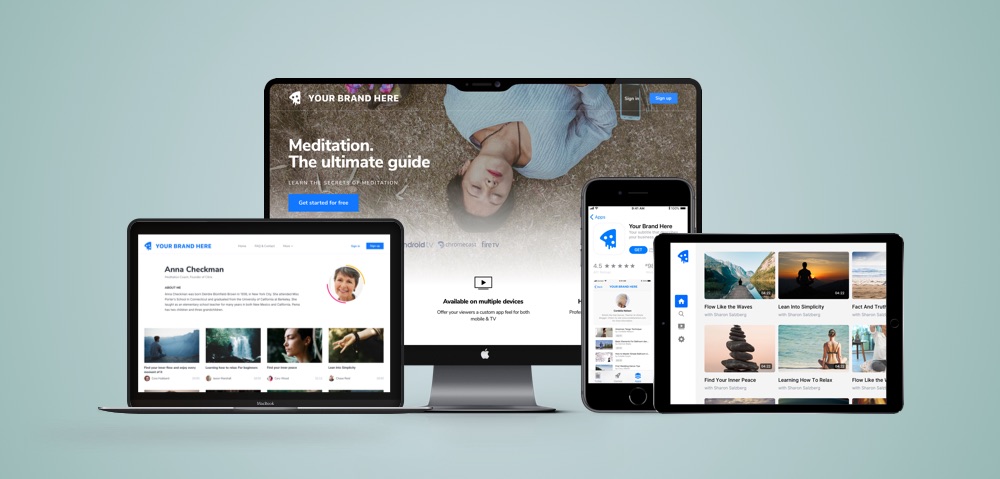 With over five years of experience in video streaming, we've figured out a few things. Knowing how to optimize online video experience for both our clients and their customers is vital and we've found exactly the right features to meet these needs. Building a video subscription site that is easily manageable and offers ease of accessibility are just some of the things we do best. Other features include:
Mobile Viewing
With the popularity of mobile viewing ever increasing, your customers will appreciate the accessibility Uscreen has to offer. Getting them to a platform where they can be properly distributed is extremely important, which is exactly what we're here to do. They'll be able to watch any device they choose, including TVs, phones, tablets, laptops, and Apple Airplay.
Reporting & Analytics
Understanding exactly what your customers need and want is vital. With our reporting and analytics program, you can track your users' activity and progress. This will help you see what's being retained and how often videos are being watched.
Scale Globally
The entire Uscreen platform is cloud-powered and managed, so we can scale to high demand and traffic requirements. We use a blend of powerful CDNs, allowing us to broadcast streams around the globe instantly.
Optimum Security
We understand how important keeping your videos secure is, which is exactly why we've developed a security system that features proprietary encryption and HLS. At Uscreen, you can sell your videos with confidence, knowing that they are 100% safe and secure.
Streaming and Downloading
You want your customers to be able to watch your videos where they want, when they want, on any device they choose. Mobile video streaming is more prevalent than ever and you must be sure to meet these demands when building your video subscription site. With our stream and download feature, your viewers will be able to watch your videos wherever they may be.
Customized Subscription Site
You obviously want to be able to manage your subscriptions and doing it right can mean success over failure. Setting your price and staying aware of your subscription activity is a fundamental aspect of successfully building and managing the videos on your website. We've made it possible for users to buy, rent, or subscribe to any of your videos and just as easy for you to manage in your Uscreen publisher admin area.
Flexible Viewing Choices
Not all your viewers are going to have internet access when they want to watch your videos. We've taken care of this by offering the option of either streaming your video online or downloading it locally to watch at another time. Your viewers are sure to appreciate this valuable option that will give them the freedom to watch your video even where internet options are not available.
Customized Storefront
We've made it possible for you to sell all your videos in a completely customizable storefront. Here you can post different chapters and episodes, where all your video content is beautifully displayed and easily accessible to your customers. When they're ready to buy, we'll help you by handling all transactions and e-commerce.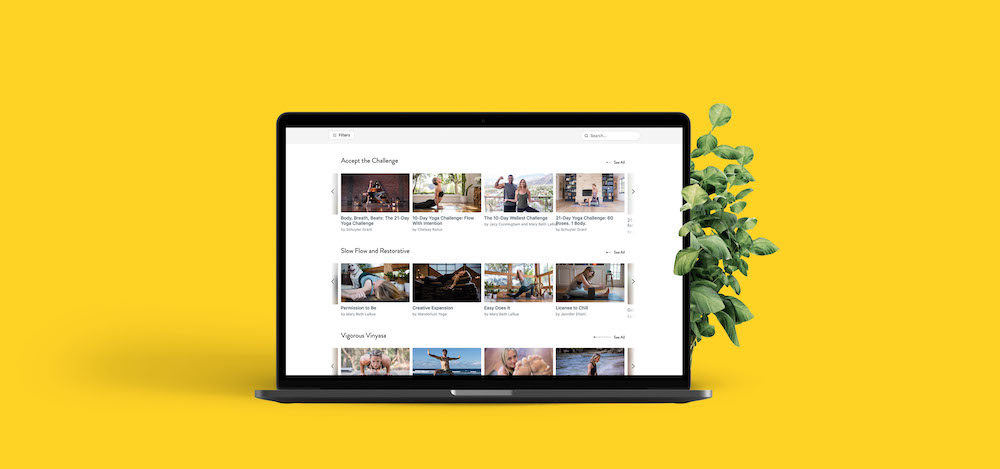 Aside from the many user-friendly features we offer, we want to make it as easy as possible for you to make your content accessible to help you develop your customer base. We are also aware of how important it is for you to monetize your videos effectively and we offer solutions to help you do just that.
We will help you make sure that you build exactly the kind of video subscription site that your clients expect. Different businesses understandably have different aims and goals and making sure your videos fit your customer's needs is vital. At Uscreen, we understand these fundamental requirements and are here to help you along the way.
With such steady growth, video subscription sites are becoming an increasingly important part of your business needs. Video is now the go-to for a wide base of people looking for the information they desire, whether it is training, skill development, or sharing valuable knowledge.
At Uscreen, we've generated everything you need to easily manage all you offer through your video subscriptions. Offering a one-time payment or a monthly subscription? We've covered all the bases for whatever subscription terms you see fit. We make payment processing easy by handling all transactions so you don't have to. We also offer the ability for you to effortlessly manage all your subscriber's profiles.
Building a video subscription website shouldn't have to be difficult. We're here to take care of the details for you and make handling all your video subscription needs run smoothly and effectively. Make the right decision for your company, and see how amazing video content can grow your audience and increase sales. Contact Uscreen today to find out more about building a successful subscription website.