Amazon offers a service called Amazon Instant Video.  This service is a simple video on demand platform which gives publishers and end users limited functionality.  Amazon Instant video is designed so that any type of videos can be uploaded to this service without having to worry about security and for the hopes that it works for everyone.  The issue with Amazon Instant Video which we often hear from customers is a few key points:
– Your customers also get access to your competitors via Amazon Marketplace
– A common myth is that Amazon will help you sell.
– Silverlight is required to play the videos which is a Microsoft Plugin
Lets elaborate on the above:
– Your customers also get access to your competitors via Amazon Marketplace – Upon purchasing your videos and viewing them each time, your customers consistently see other competitors within the same vertical which they can also purchase the videos for.
– A common myth is that Amazon will help you sell.  Yes you do get access to the Amazon marketplace but so do thousands of other publishers, this causes them to buy yours as well as other videos, or possibly just by another one which popped above your video.
– Silverlight is a Microsoft plugin required in order to play Amazon videos, this is a huge downside, as Google Chrome which is around 60% of almost all browsers in the USA no longer supports Silverlight.  Safari also has lots of bugs with Silverlight, so most of your customers will have some issues accessing your content.
Amazon Instant Video Overview:
Amazon Instant Video is Amazon's service for video on demand, let's take a quick look at some of its highlighted features.
Highlighted Features of Amazon Instant Video:
DRM Security
Basic functional Player
Ship them your DVDs they will upload
Amazon Marketplace
Uscreen Overview:
Uscreen first launched in 2015 and is the new video streaming brand under its parent company WebNet Hosting. Uscreen provides an end-to-end solution for streaming videos that is comprehensive and easy-to-use.
Highlighted Features of Uscreen:
HTTPS Support – Streaming Security
Full mobile App Support
Stream or Download Capability
Analytics
Chapter Menu Setup
Optional Storefront to take payments & process credit cards
Membership & Subscription Setup
Fully branded experience for end users
Easy Uploading & Automatic Encoding
Copyright Video Protection
Video Marketing & Promotion
Workflow & Video Management
Integration with WordPress
Integration with Shopify
Keep your customers
Amazon Instant Video Vs. Uscreen – Comparison:
| | | |
| --- | --- | --- |
| | Amazon Instant Video | Uscreen |
| Security | Yes | Yes |
| Stream & Download | Yes | Yes |
| iOS Support | Yes | Yes |
| Android Support | Yes | Yes |
| Optional Storefront | No | Yes |
| Branded Experience | No | Yes |
| See your Competitors | Yes | No |
| Integration with Shopify | No | Yes |
| Integration with WordPress | No | Yes |
| Direct Access to Customers | No | Yes |
| API Access | No | Yes |
| Chapters Menu | No | Yes |
| Analytics | No | Yes |
Uscreen Mobile App Experience:
One of the standout features of Uscreen is the mobile app experience.  With Uscreen, end users receive a clean and easy-to-use app used to stream and download video that can be found in both the Apple and Android market places. This app is perfect for training videos because it offers a complete chapter menu setup. Users can securely stream and download the content to there devices for online and offline viewing.  The app enables the user to easily re-launch the app without having to log in each time as well as quickly launch their videos within the app. Uscreen also offers an optional fully-branded app choice for your company. This means it would be designed with only your company's info present, but Uscreen developers would still manage it. This is a big plus for companies looking for a full-branding experience.

Chapter Menu Setup:
Another key Uscreen feature is it can be used to set up chapters within a particular video just like a DVD.  No other vendor at the time this article has been written provides such capability.  The chapter menu is shown exactly the same whether the user is on a browser or mobile app, so they get the same experience.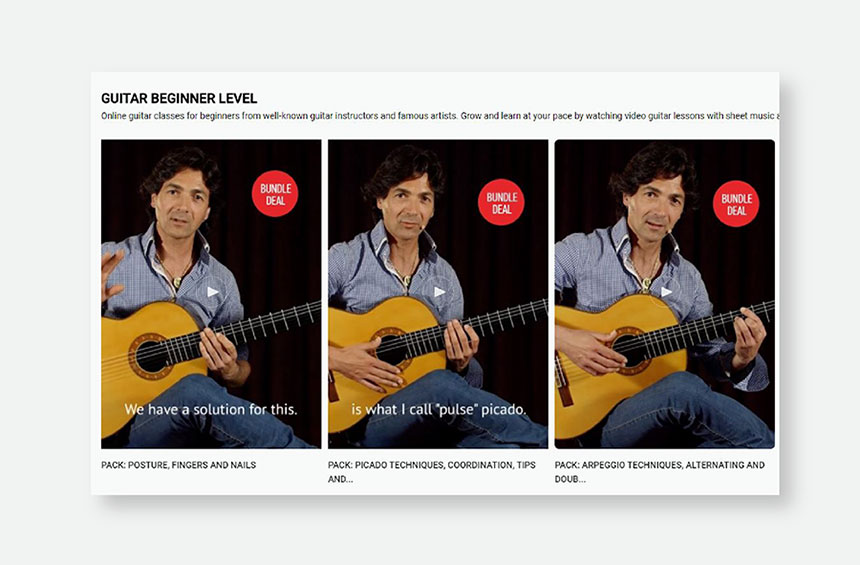 Optional Storefront/Paywall:
You have the ability to use the optional storefront provided to you to accept payments, set up a membership website or subscription package for all your videos.  The optional storefront option makes it possible for customers to do credit card purchases and view your videos directly on the same page.

Copyright Video Protection:
One thing most vendors lack is copyright protection. Videos can be streamed, but they cannot be securely downloaded.  Using secure tokens and secure streaming, all streams are secure and protected during delivery to the user's device so stealing the stream is not possible.
Integration with Shopify & WordPress:
One of the most beautiful experiences with Uscreen is the direct integration with Shopify & WordPress.  The Uscreen platform is integrated directly into WordPress/Shopify and the user never leaves your website. The complete experience, including payment, is on the company's website and Uscreen is never mentioned.
Click here to watch the video -> youtube.com/watch?v=lzshsBbnF4I
Keep Your Customers:
Probably one of the most important features for any business selling streaming video, and perhaps the most overlooked, is customer retention. Companies using Vimeo Pro, iTunes, or Amazon Instant Video, often don't realize until it's too late that they know nothing about their customers. You send your customers to purchase through these platforms and don't even know their name, email, or any other consumer information. This means you can NEVER re-target or re-market to the people who are most interested in your product! You just simply receive your commission check and that's it.
In this digital age, being able to contact your current customers is key to ensuring their satisfaction, offering them any promotions, and being able to tell them about new videos. The numbers prove how important this is. For example, a one-to-two percent conversion rate is standard for email marketing efforts. So, if you collected 10,000 email addresses over time, that's 200 customers! Those are big numbers, which is why you should be able to keep your customers and use a service that enables you to have access to them.
Interested in knowing more about Uscreen? Be sure to check out our on-demand demo!
Knowing your options will help you make an informed decision about the best video platform for your company. Feel free to contact us or to hit us up in the comments with any questions about Uscreen or it's competitors.