You ever look at an amazing membership site and think to yourself:
Wow! I wish I could do that…
It's natural to feel intimidated. After all, there are some seriously killer sites out there.
But don't let your admiration blind you.
You only need one thing to launch a site like theirs: A golden idea.
But we know developing your membership site's idea is easier said than done. Which is why we're here to help you…
We've sped up the inspiration process for you and compiled some of our favorite membership site ideas that make money and outstanding niche content.
But before we amaze you, let's break down what connects all profitable membership site ideas.
Let's dive in!
What Makes for a Great/Profitable Membership Site Idea?
A great membership site idea is one that:
Has a clear benefit.
Has a strong message.
For example, Horse.tv, is an equestrian video membership site. It has a clear message: "It's like Netflix for horse people."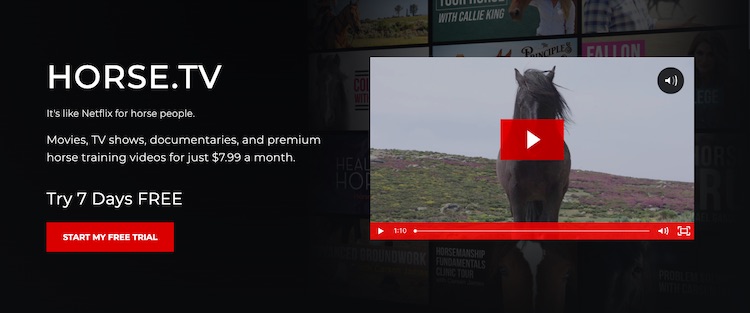 This site's benefit is to offer premium equestrian content such as documentaries, movies, tv, and even training videos for horse lovers.
Now, your vision for a membership website that makes money might not be as clear as Horse.tv's. Don't worry, it's still early days…
This post will help you to get a clearer idea of the site you might want to run.
So, let's get to the fun part…
We're going to explore potential ideas for your site, and break down some membership sites that make money!
8 Profitable Membership Website Ideas:
#1 You, A Teacher?
Do you have a skill or ability that you're great at? Do your friends and family ever say to you, "Hey can you show me how to do that?"
If so, you might want to look at launching an eLearning membership website.
More and more people are turning online to learn new skills. In fact, it's a market that's worth nearly $16 billion.
And if you're someone with some valuable expertise to offer the world, why not use this for your membership site?
For example…
Magic Stream built an entire online platform around teaching magic enthusiasts new tricks. It's a one-stop-shop for magicians of all levels!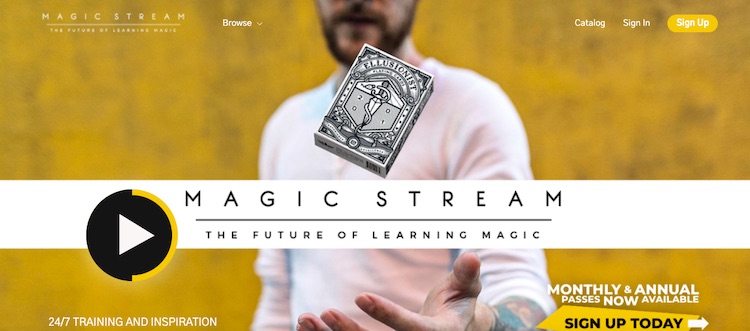 Magic Stream also serves as a network, constantly creating documentaries, original series, and more exclusive content you cannot find anywhere else for free.
It doesn't get more niche than this!
#2 Art is for Everyone
Are you a pro at painting, sketching, embroidering or any other art form?
Now more than ever, folks are turning to art to destress, escape, and unlock their creativities.
Just in the U.S., 63% of people participate in some kind of craft or hobby at home.
So, if you're looking to help viewers embrace art as a part of their everyday lives, this could be your profitable membership website idea!
For example, take a look at Your Book of Memories.
The project of former YouTuber Frances Long, YBM teaches viewers how to create mini photo albums that are rich with sentimental value.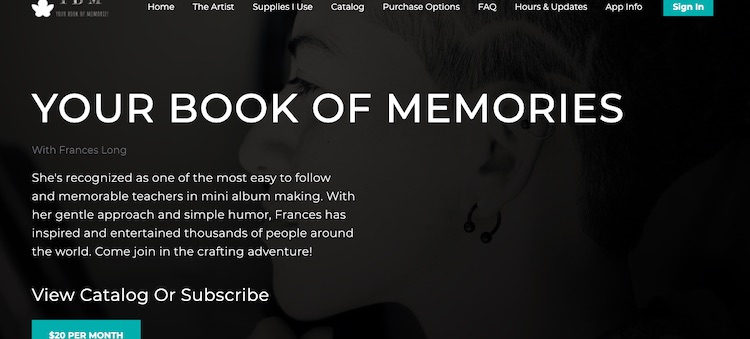 This niche membership website idea turned out to be quite a success. Frances turned her YouTube channel into a profitable VOD powerhouse and maximized her earnings by 855%.
Just like her, you can turn your artistic gifts into a high-paying online business.
#3 Virtual Yoga Haven
Are you a yoga enthusiast looking to make it as a full-time yogi? Online is the way to go!
There's already a huge market of folks who instead of going to a traditional studio, prefer practicing yoga at home.
Just in the U.S., 65% of yogis prefer this more casual approach. And you could be the one to teach them!
Whatever your take on this calming practice, there's a place for you online and a chance to launch a membership site that will make you lots of money!
Take a look at Wanderlust TV. This virtual studio is known for its five-star classes, which are often backed by some breathtaking views.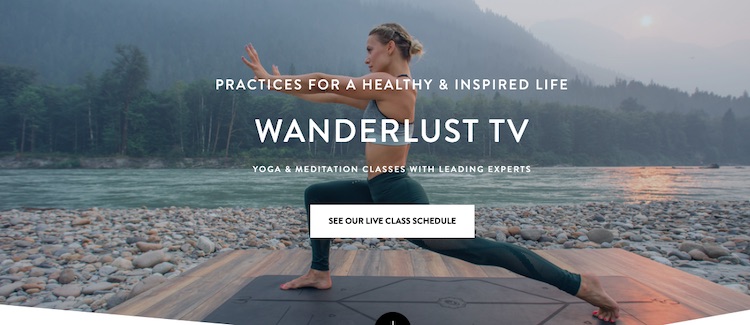 With their additional live classes, guided meditation, and inspirational talks, Wanderlust is not your average yoga studio.
So why settle for face-to-face when you can take your yoga practice worldwide and help thousands find peace and relaxation?
#4 Online Fitness For the Win
You don't need a gym to become a five-star trainer. Just a camera and a makeshift studio.
The online fitness world is booming like never before.
There's never been a better time to start an online studio and help people the world over get super ripped. And, the nicher your approach, the better.
Total Gym TV, for example, offers a diverse library of cardio, pilates and more along with archives of classic sweat-breaking DVD workouts.

Just like this unique studio, you can offer exclusive access to your virtual session with your membership site idea.
#5 Astrology on Demand
If you've got a gift for interpreting the stars, we see a life of abundance in your future.
The astrology of 2020 is not like your mother's newspaper horoscope column. Today's astrologers have entire platforms on which to share their cosmic insights.
And real astrology enthusiasts know that there is a whole world of intricacies to explore when it comes to the zodiac, and a sea of viewers hoping to get a piece of it.
Need more proof?
Look no further than High Vibe TV. This full-fledged astrological and spiritual network offers daily and weekly astrological insight for every sign, along with in-depth tarot readings.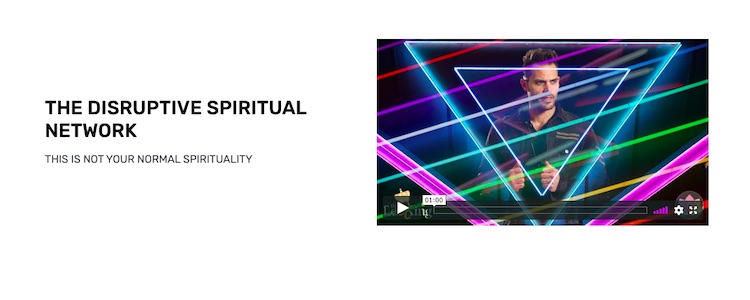 For zodiac enthusiasts looking to dive deeper into their signs on a regular basis, a video platform offers intimate, in-depth access to all of this and more!
#6 Niche Entertainment
Are you an indie film creator looking to create everyone's next big TV obsession?
Well, there's now a way to make it without the big networks. Create your own!
Pageants Live is a great example of this. They've built an entire platform dedicated to pageant competitions for reality junkies to binge.
You too could become the go-to pick-me-up of thousands of viewers at home.
So, if there is a particular niche of entertainment you want to focus on, this is your chance to really shine online and make a profit.
#7 Use Your Musical Talents
It's a truth known around the world that everyone wishes they could play guitar.
If you're a musician with a knack for teaching, you don't need to hang signs outside offering your one-on-one lessons to help folks pick up more than a chord or two.
Nope. You can do it right from home and make it your full-time job.
Online music lessons allow musicians across stages to take their playing and writing to the next level. Whatever your instrument of choice is, know that you can make a living sharing your talent and skills with pupils everywhere.
Elite Guitarist does just this, offering classical guitar lessons from experts who have mastered many techniques that have taken their playing to the next level.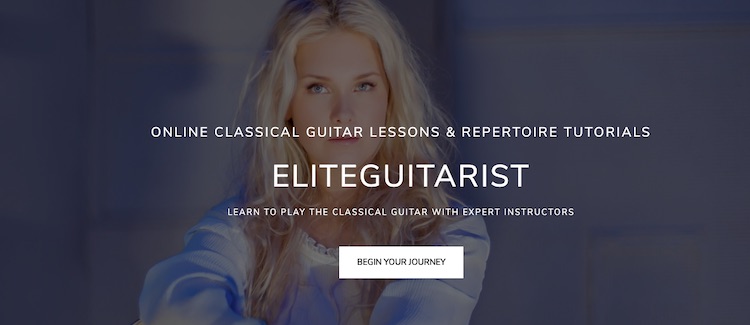 But don't think in just terms of guitars. Whether you're a singer, an accordionist, or a master at panflutes, someone out there is waiting for you to share your talents with them.
#8 Cooking 101, Starring You
Are you a culinary wizard filled with recipes, cooking tips and more?
Have you ever dreamed of having a platform to share all of your culinary wisdom?
Well, with this membership site idea you can actually do that and more (and make a very good living, while you're at it.)
The food networks you grew up watching have transformed into VOD memberships loaded with exclusive content beyond your wildest dreams.
So whether you're looking to show off your skills or simply help others make some magic in the kitchen, food is always a profitable course for your membership site.
One of our favorite examples of this is Foodable TV.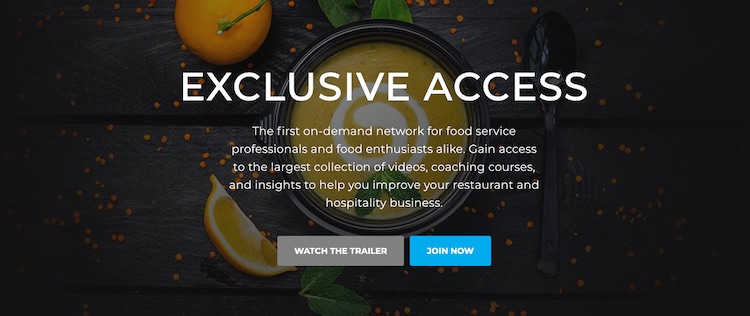 A full-fledged cooking network, Foodable has created a profitable membership site that provides everything from cooking lessons to fun culinary shows, documentaries, and more.
And the good news? Food content will never go out of style.
If you're at your happiest in the kitchen, why not make some great money in it while you're at it?
7 Reasons People Pay for Content
When They Can Get It for Free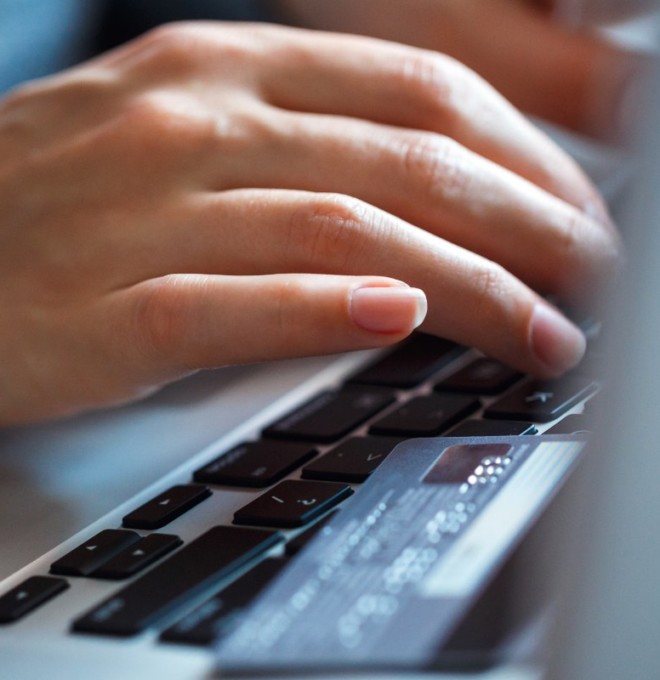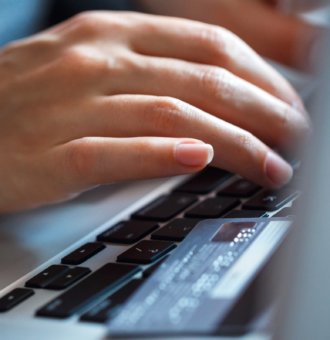 Let's Get Building!
By now you've learned that when it comes to brainstorming for membership website ideas, the options are endless!
Now that you know all about the many routes you can take with your VOD membership site, we want you to know we're here with you along your journey, every step of the way.
If you want to learn more about how to launch your own site with Uscreen or simply have any other questions for us, our support team is here to help.
Try Uscreen for free for 14 days