It's 2021, drones are delivering packages, people are riding down the street on hoverboards, and cable is starting to look like a thing of the past.
In fact, 46.6 million households are predicted to "cut the cord" with their cable provider by 2024!
This process – known as cord-cutting – is really starting to shake up the industry, with many people choosing video streaming services over traditional TV.

Just take a look at the numbers:
Comcast was the biggest cable TV service provider through 2021 with a hefty 22.1 million subscribers. But, Netflix had brought in over 200 million by the end of the first quarter!
One of the big drivers behind this change has been a concept called OTT TV But, what exactly is it, how does it work, and what does it mean for the future of the video industry?
Let's take a look…
What Is OTT TV (and How Does It Work)?
OTT TV stands for over-the-top television; it's a term for when people watch video content natively on their TVs via the internet by downloading OTT apps to smart devices, like a Smart TV or game console.
Since you can use OTT devices without a cable subscription you can avoid paying to "rent" set-top boxes or to have hundreds of excess channels.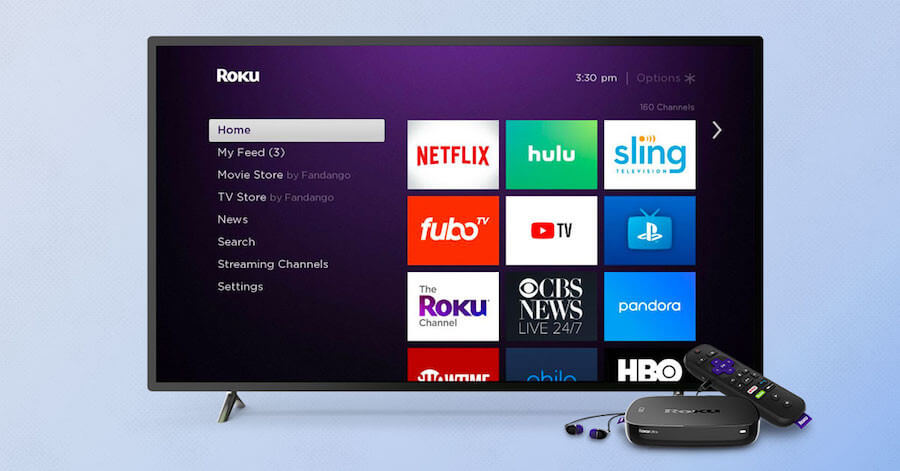 Instead, with OTT TV apps you'll either pay a recurring subscription fee to gain unlimited access to a channel provider's library of content, or you can access OTT content on a pay-per-view basis. Either way, the video content is available to you 24/7!
If you – or your potential customers – don't have access to a Smart TV, no need to worry.

You can access OTT TV content with the help of game consoles, like PlayStation or Xbox. In fact, the total number of connected devices has surpassed 160 million consoles and almost 90% of console owners are subscribed to at least one OTT TV service.
There are also a number of OTT TV hardware options similar to cable boxes. Streaming devices like Apple TV, Amazon Fire TV, or a Roku box all offer access to OTT TV.
The ability to access media on-demand through apps is transforming the industry in a way we've not seen since the TV itself was invented.
Content-focused companies like…
Netflix
Hulu
Disney
NFL
NBC
Amazon Prime Video
… have all invested millions of dollars in creating OTT services to bring their videos directly to consumers.
How did they do it, you ask? Well, let's take a closer look.
How Disney Went Over-The-Top to Expand Their Audience
Lots of our favorite content providers have had to adapt to the shift in the video industry.
Even Disney, the household name we all know and love, realized they had to offer more accessible content if they wanted to remain competitive.
So, In November 2019, Disney entered the OTT market and launched their own OTT platform, Disney+.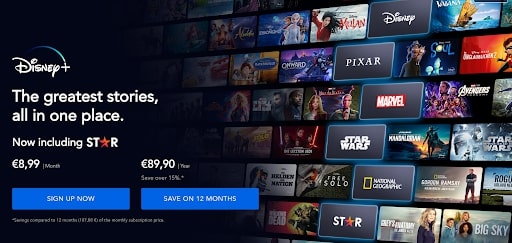 Users can download Disney's OTT TV app to access video-on-demand (VOD) content, like original TV shows and movies, for a recurring subscription fee.
Fans couldn't wait to watch their favorite Disney content, as Disney+ gained over 10 million subscribers on launch day alone.
And, their timing was perfect.

Shortly after their launch, the covid-19 pandemic trapped all of us in our homes, and streaming services saw extreme growth in popularity. 36% of consumers say the pandemic was a direct driver of them making a new OTT subscription!
This caused Disney+ to balloon to 50 million subscribers in the first 6 months – surpassing their first 4 years of projected growth within the first year. Crazy, right?
The increased accessibility of Disney+ allowed them to reach a large audience with an internet connection in their homes, and remove the (expensive) middle-man of the cable provider.
For $8 a month subscribers can access a highly-specific type of content – Disney's original programming – without any of the "waste", so they have more control over what they watch.
Owning this subscription video-on-demand (SVOD) platform also means that Disney has more control over what they earn. They set the prices and avoid many restrictions placed on them by advertisers or cable providers.
This combination of accessibility and control is causing a change in the streaming media industry.
Users want easy access to content and control over what they watch; providers want easy access to their audience and control over their income and content.
And, this change is happening for more than just the entertainment industry and Fortune 500 companies. OTT TV is drastically changing the shape of the industry for all creators.
What OTT TV Means for The Future of the Video Industry
OTT technology allows content creators, in any field, to create a profitable streaming platform, and appear on TVs around the world.
Here at Uscreen, we've worked with creators from every niche, including…
Youtube Creators.
Fitness Instructors.
Media Companies.
Yoga Instructors.
Choreographers.
Indie Movie Directors.
Instagram Influencers.
…and many, many more who have been able to see the benefits of an easy-to-access OTT TV service.

Picture this:
You're a Yoga Instructor and you want to scale your business beyond your local studio.
Your goal is to connect with more people, but you're bound by the laws of time and space to only be in one place at a time and have a finite number of hours in the day.
Well, you can scale your business by using OTT TV and broadcasting your sessions to Smart TVs, where your students can follow-along from the mat in their living room.
That's exactly what Sarah Beth Yoga did: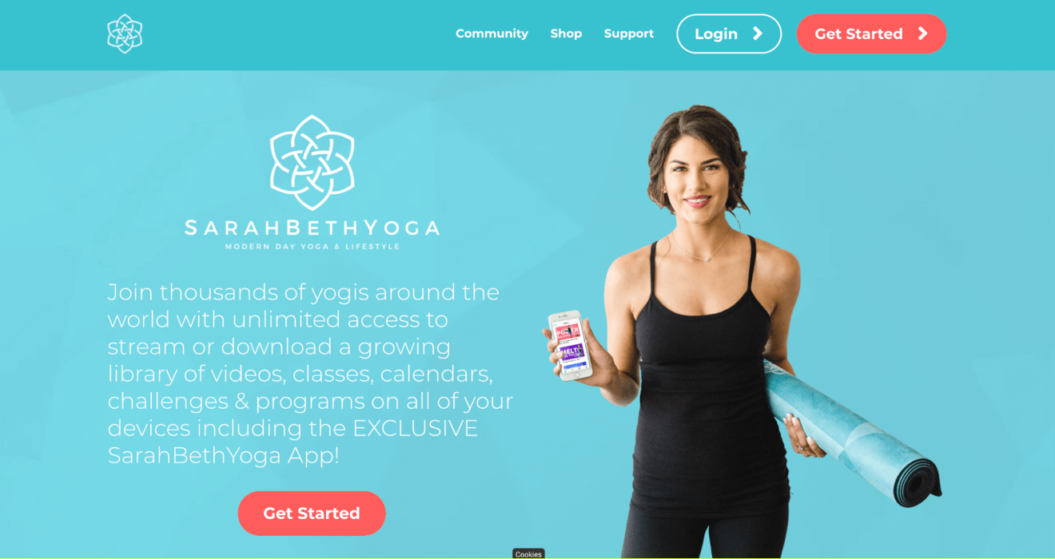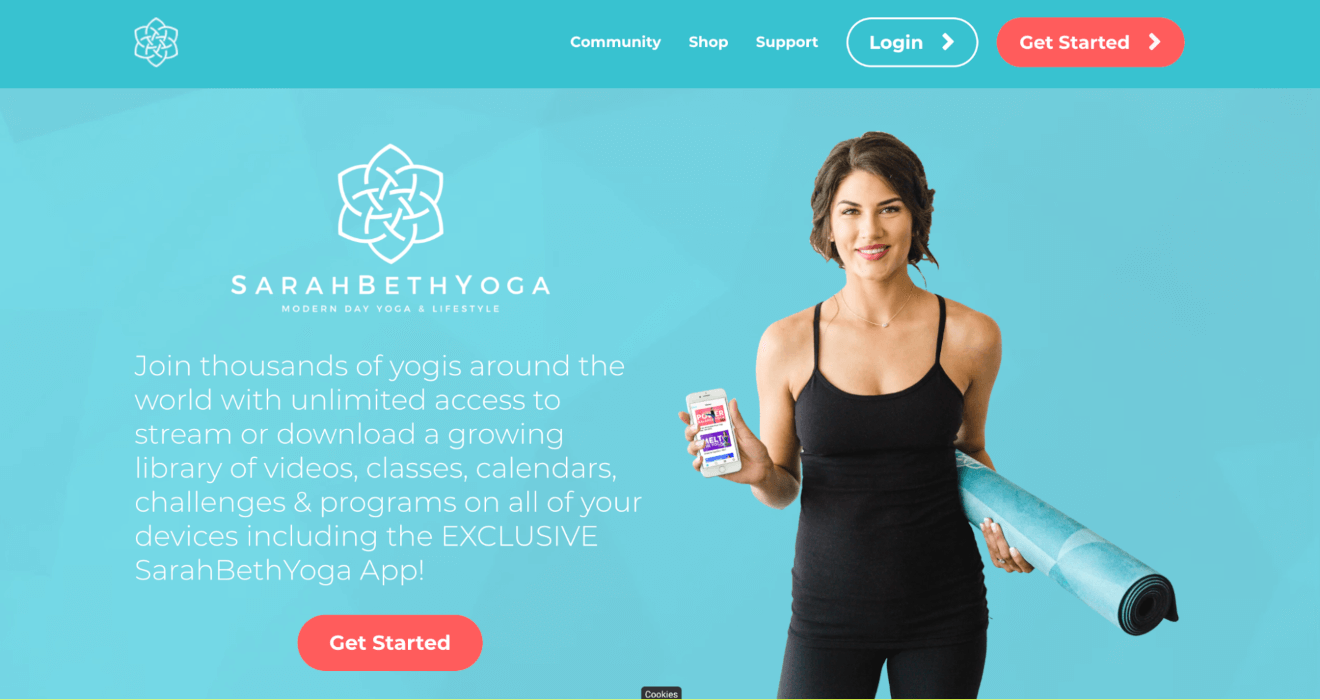 She launched OTT apps for a wide range of devices, like Apple TV, so that people all over the world can benefit from her pre-recorded and live streaming classes: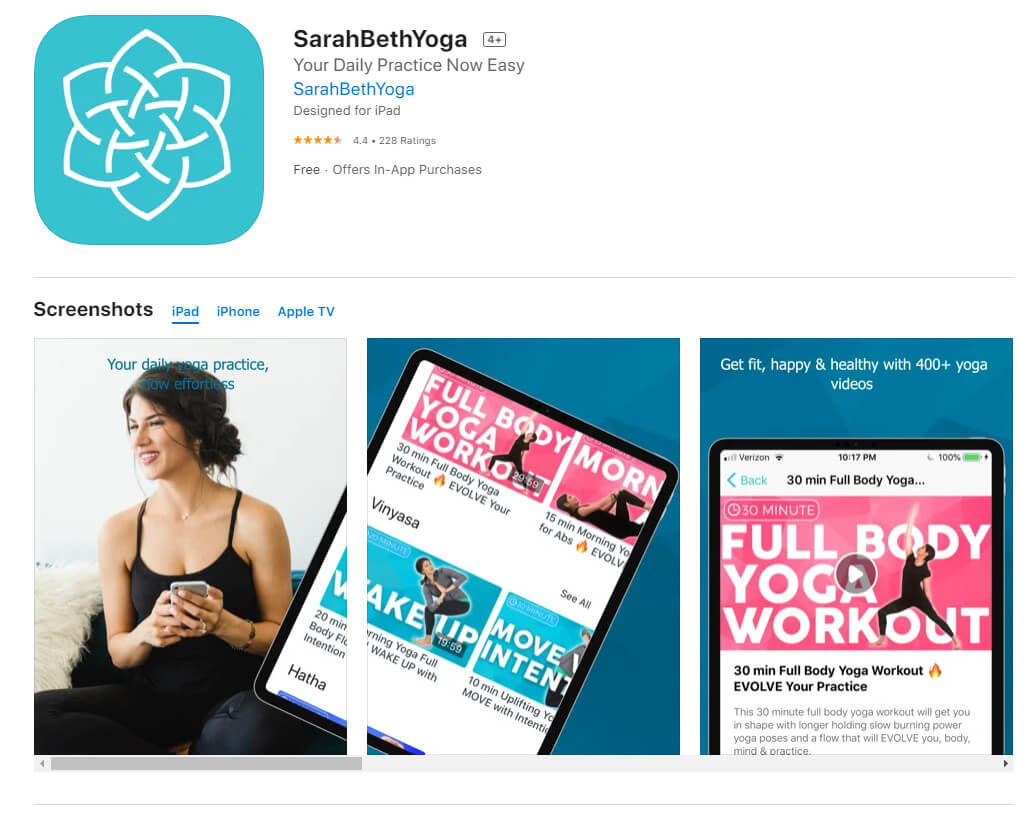 By only creating an iOS app for Apple TV you can already reach up to 31% more people – that's a huge growth opportunity without having to change your product or marketing at all.

All of these statistics and success stories point to one thing:
OTT TV is going to become even more important in the coming years. Whether that's to gain access to cable's cord-cutters, or reach a wider audience for your niche video business.
More and more people are choosing to stream their content via OTT TV apps. Simply having a presence on these devices will allow your business to reach more customers and increase revenue!
Sold already? Ready to get started? Well slow down, buckaroo! Let us walk you through it.
How To Get Started With Your Own OTT TV App
Getting started with your own OTT TV app is easier than you might think.
You have a few options to choose from to get the ball rolling.
If you're down to get your hands a little dirty, our most technical option would be creating your own streaming service from end-to-end. Lucky for you, we've mapped out everything you need to know to get it done right here.
Maybe you aren't looking to be that hands-on in your approach, we've got you covered.
If you're looking to start small and get a feel of OTT TV, you could try creating your own Roku app. Roku is actually dominating the market – the TV streaming service produces both smart TVs and streaming boxes, and they are responsible for 30% of the streaming device market.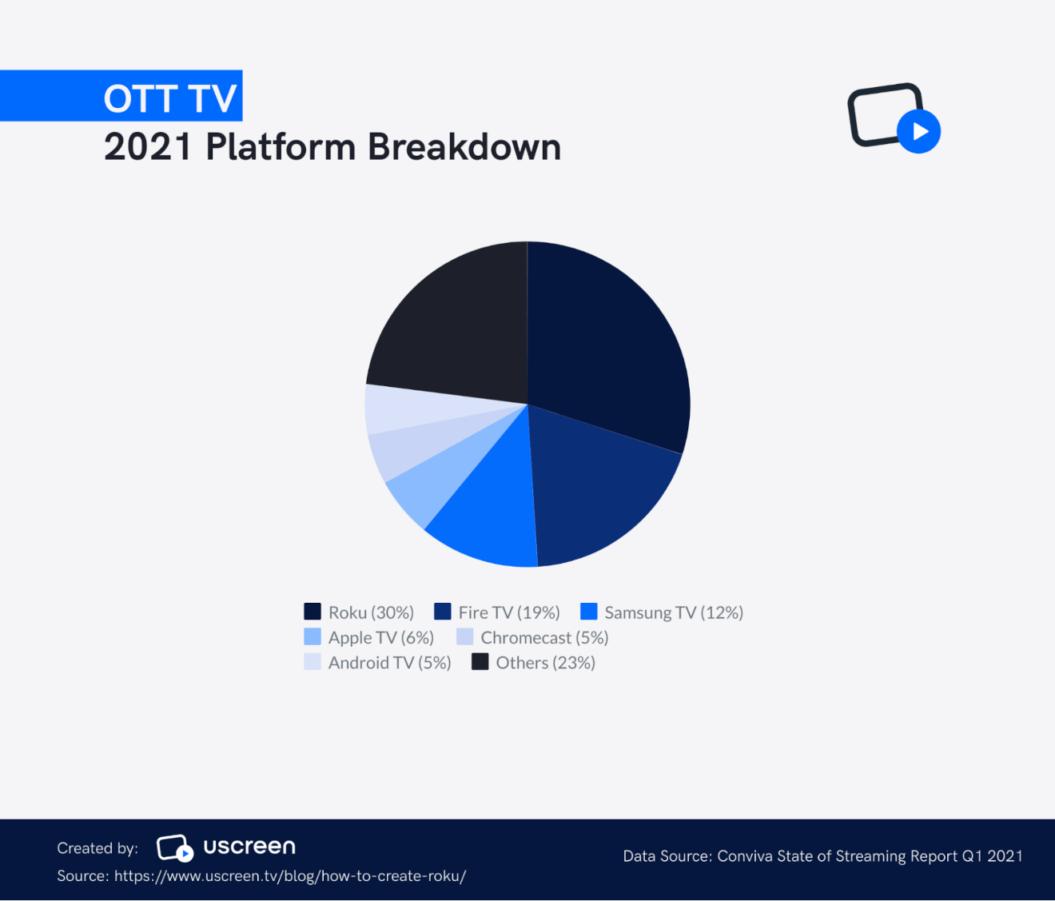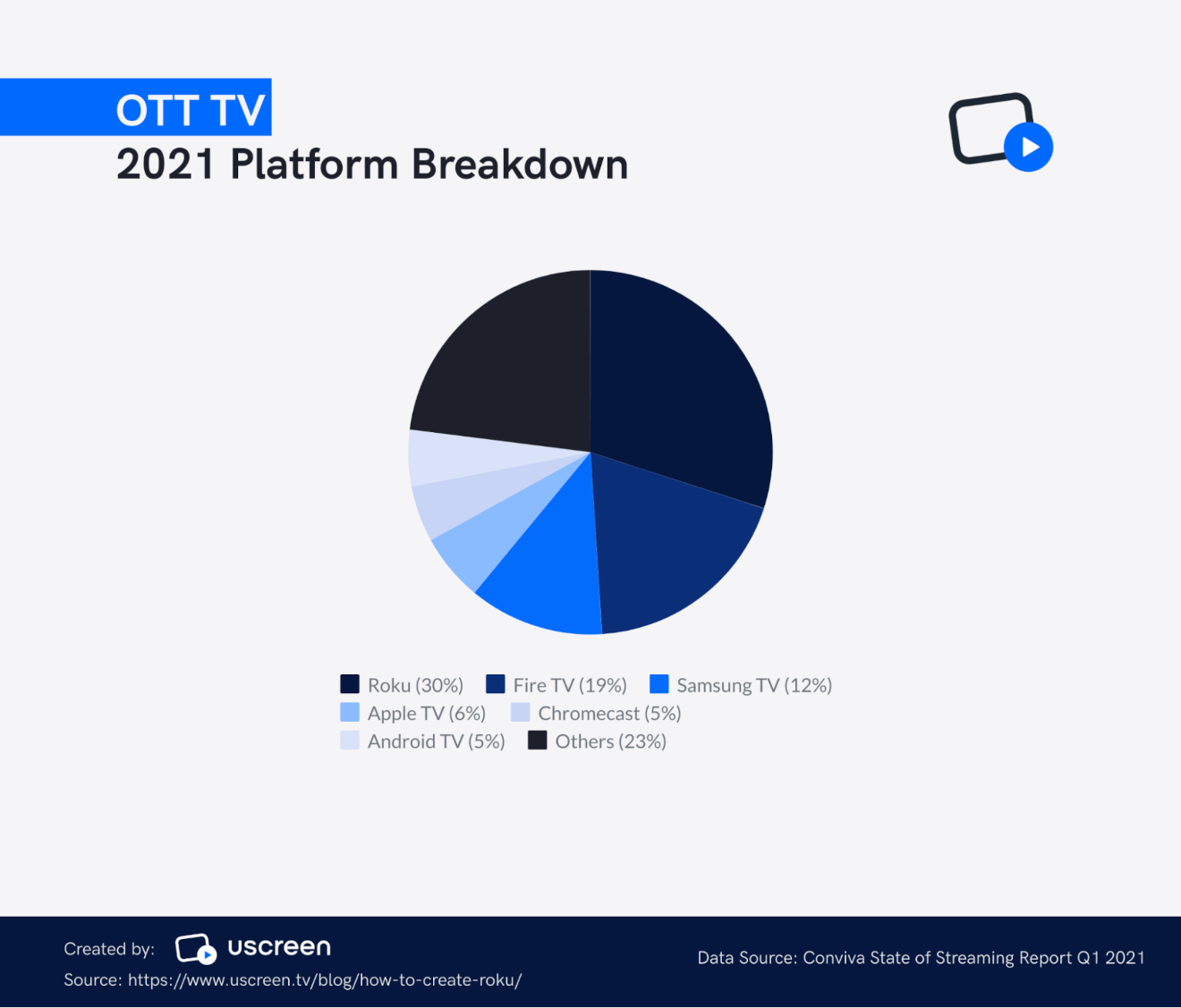 Making a Roku channel is a great means to see if OTT TV is a good fit for your business. Though it's worth noting, both of these methods will require a bit of technical work and a sizable budget. With this in mind, these may not be a great fit if you're looking for a hands-free option.
Luckily for you, you're already on the right track.
If you're looking to create an intuitive, high-quality, OTT TV app for an affordable price, our team of professionals right here at Uscreen are ready to help. For years, we've helped video businesses create fully branded OTT apps to grow their business!
Want to see what we can do? Request a free and personalized 1-on-1 demo!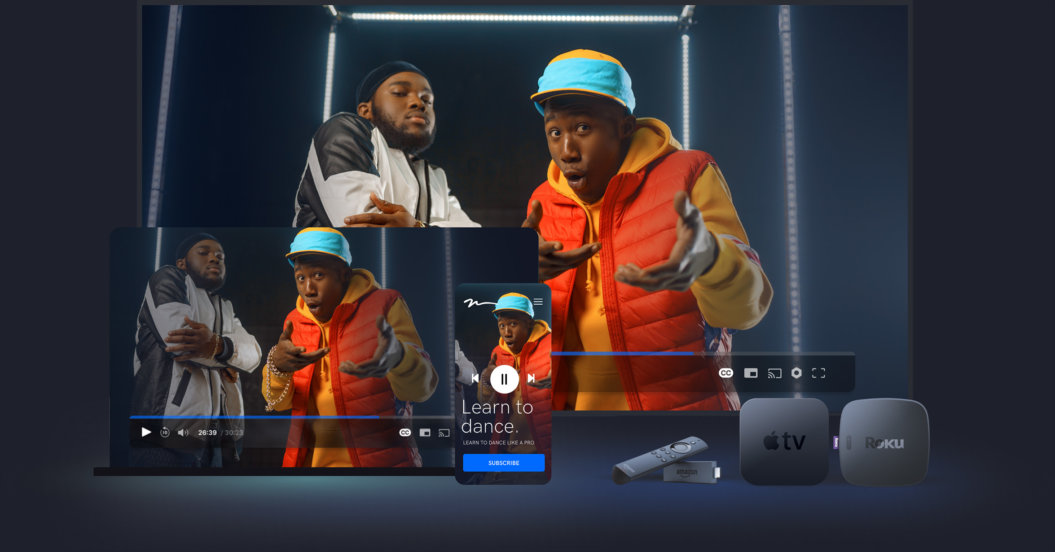 Get A Free 1-on-1 Demo
To Sum It All Up…
Your customers want the ability to access your content at any time, anywhere. If your video business is currently desktop-only, you're missing out on a HUGE demographic of potential customers.
OTT TV is the best way for your video content to be as accessible as possible, to the largest audience possible. In fact, 82% of consumers in the US already have a video streaming subscription – the average is actually 4 subscriptions per person – compared to 67% of consumers who still pay for cable.
If you're looking to reach more people, increase engagement on your video content, and increase your customer base – OTT TV is the answer.
Lucky for you, our team here at Uscreen has all the tools you need to create a fully brandable streaming platform with an amazing OTT app to match. So whether your audience would prefer to stream your content from the gym, their home computer, or the couch – with OTT, we got you covered.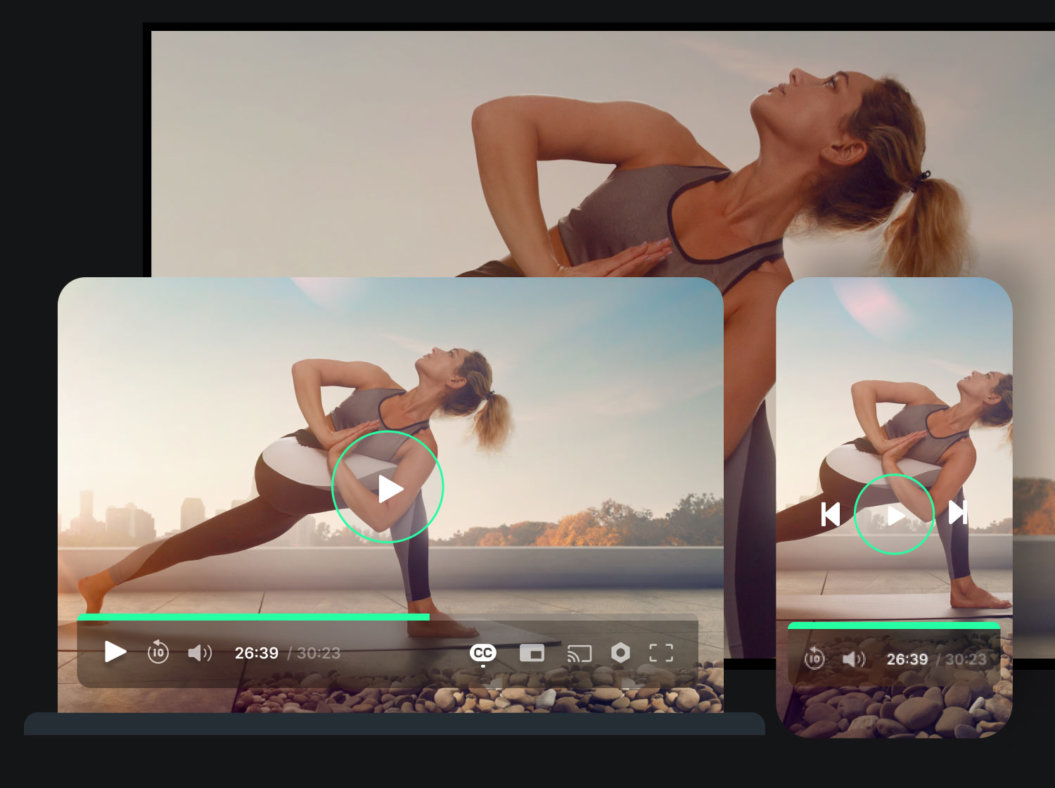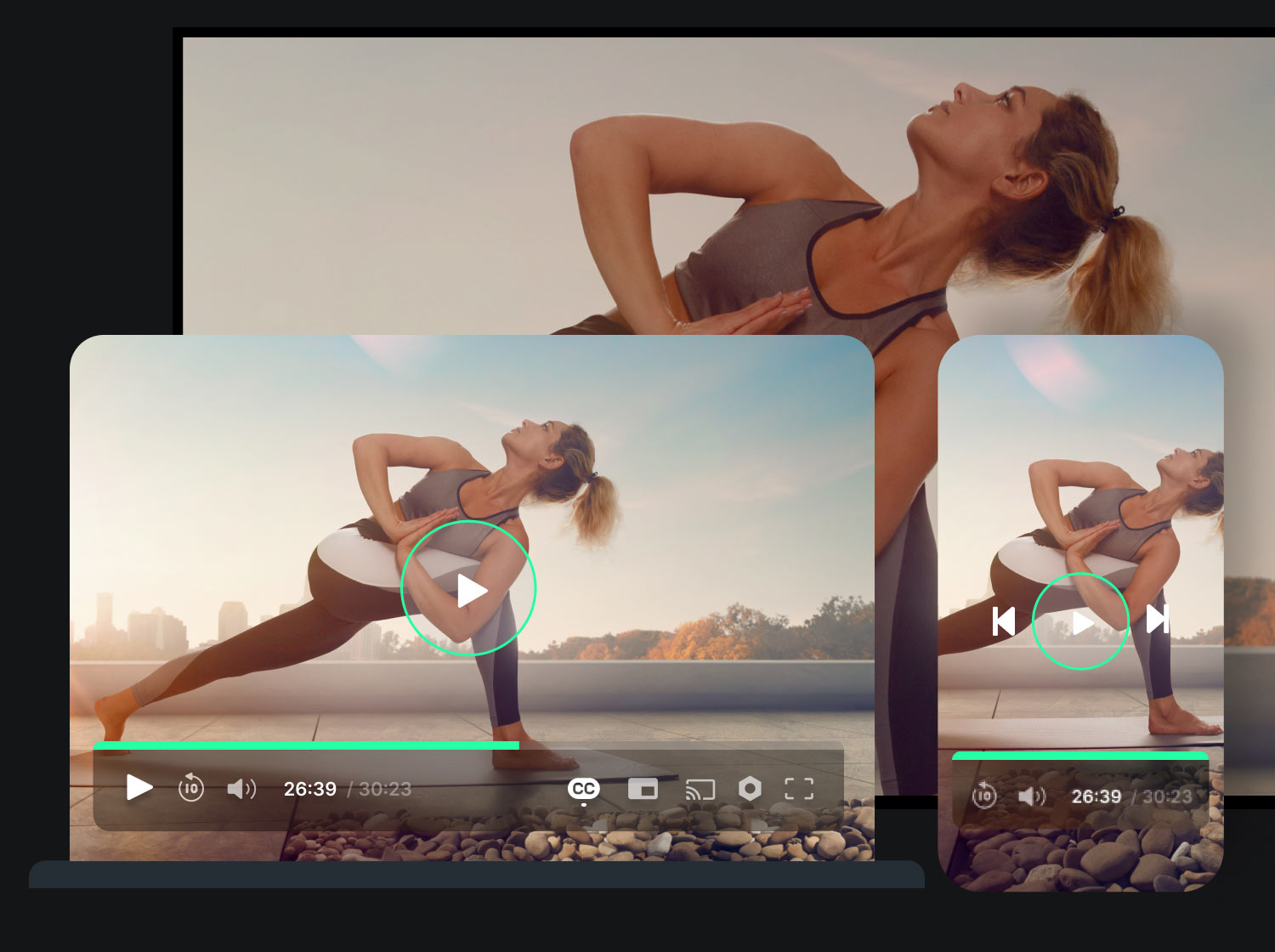 OTT Apps: The Complete Guide for Video Entrepreneurs in 2021