There are two inconvenient truths about working with in-person fitness clients:
You're always working on and around other people's free time
There aren't enough hours in the day to work with everyone
This means…
You, no matter how much you want to grow your business or connect with new clients, you're always going to be limited by the clock on the wall.
If you're reading this article between sessions or on a rare night off, you know exactly what I mean. You want to keep helping your clients, but free up more time (and money) for you!
Well, that balance is possible to create.
In this article, we'll go over the top 5 ways to make money in fitness online in 2020. These methods have been proven to be the most lucrative and worth the investment of time and energy.

No time to read this article now? Download a free PDF version of this blog post (all tips and links included).

Let's take a closer look at how you can make money in fitness:
1. Start An Online Fitness Studio
Online fitness studios are the best way for you to earn more money as a trainer.
It's basically an online video "hub" where you can provide:
Follow-along training plans

Specialized courses

Nutritional advice
Because this is all online, you can increase the number of people you coach and decrease the number of hours you spend on the gym floor.
Better still, you can:
Work from wherever you want

Set your own prices

Earn a monthly recurring income

Work with an unlimited number of clients
Without ever needing to be there at the point of sale.
Take Shelli Blanks Cimarosti, for example. A few years ago, she launched her online fitness studio Shell Shock Fitness TV to help scale her offline training business.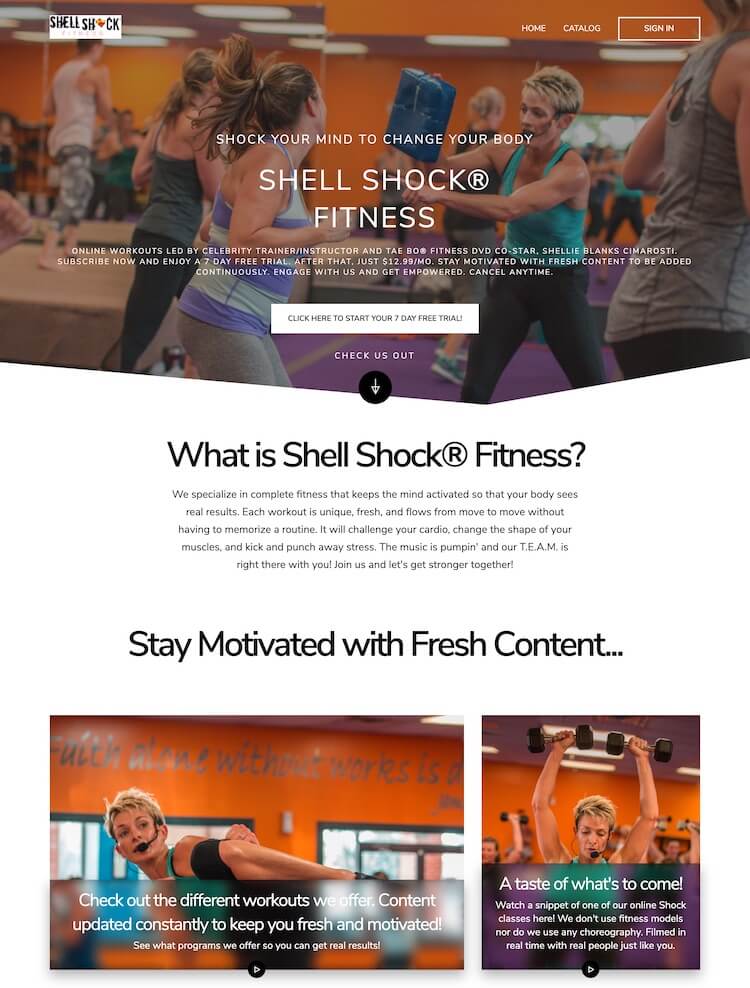 Here's a quick look at one of the online classes she offers:
Since launching Shell Shock's online fitness studio, Shelli has been able to grow her business by thousands of dollars a month without needing to increase in-person class attendance.
This means she can reach an unlimited number of people without:
Hiring new instructors

Buying new equipment

Opening a new location
The investment in a VOD platform like Uscreen, and a few cameras to record her training sessions, is more affordable than building an entirely new studio or paying more wages!
And the return on investment is infinitely higher. Our data shows that trainers with online fitness studios earn an average of $7,503 per month!
Although this may sound like an unachievable goal, you'd be surprised. We find that this type of income is easy to achieve if you have a following on YouTube or Instagram.
If you think your online audience might be big enough, why not take a look at our Are You Ready For Uscreen? checklist.
Or, if you want to get straight into learning more about how online fitness studios work, you can learn more about them in our monetizing fitness programs guide here.
How To Sell Fitness Programs
Online – The Ultimate 2020 Guide
Read guide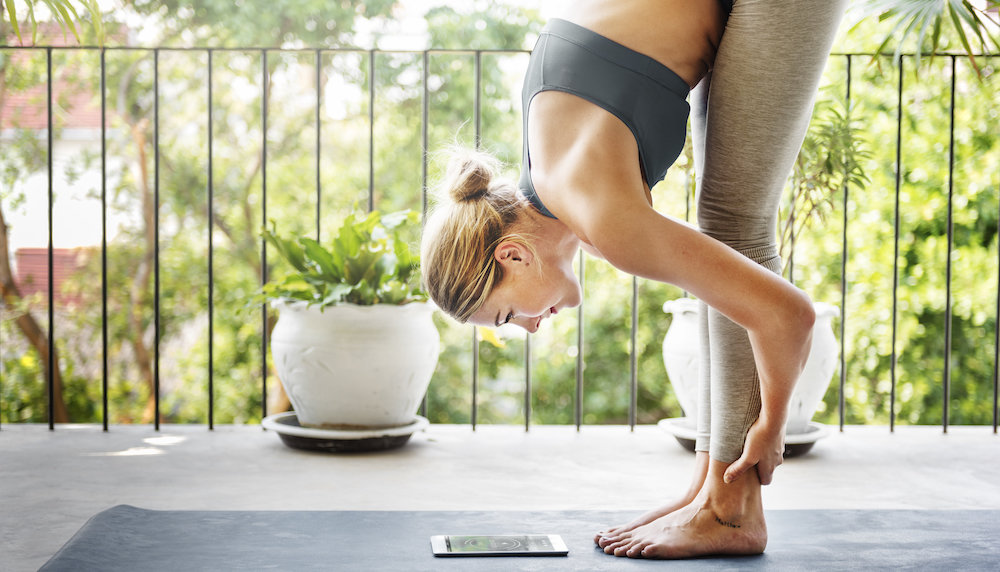 Before you click off, though, you might want to check out point number two…
2. Launch A Fitness App
Fitness apps allow you to create an online fitness studio on steroids.
We have a lot of research to show your potential online clients want videos they can access through apps on their:
Smartphones

Tablets

Televisions
This is because it allows them to take their training with them. Whether your clients are at home, in the gym, or some distant hotel, they can pick up where they left off.
Listen…
I'm not ashamed to admit that twice a week I don my Yoga pants and stream a class on my TV. Nobody needs to see me try and bend this hot mess into some of those positions in real-time.
Business-wise, these apps can help you scale your business further and offer more value to your clients. There has been a massive uptake in app-based video services over the last few years.
We're calling it the digital gold rush, and if you want to get involved, now is the time to do so!
You can learn more about how fitness apps can help you make money in fitness by reading our guide on making money in fitness using OTT apps:
Launch Fitness OTT Apps for Your Fitness SVOD
Read guide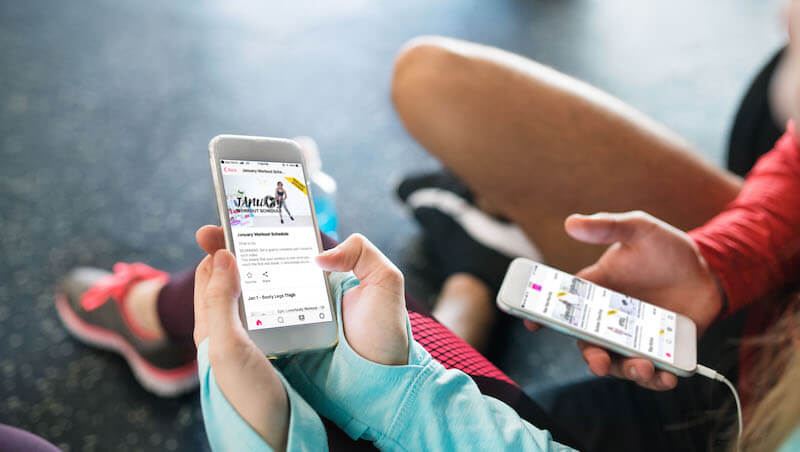 3. Sell Downloadable Workout Plans
Do you have a tried-and-tested program that delivers results?
Then you can package it and sell it to:
People in your online audience

People in your gym who want a training plan but not one-on-one training
All you have to do is take your progressive plan and turn it into a downloadable PDF that people can download and print off or read on their smartphones.
This type of product is excellent for people who are self-motivated and want to work out alone but still want the guidance and input of a trainer.
Roman Fitness Systems have used these programs as a major part of their online income stream for a long time, allowing them to reach people the world over.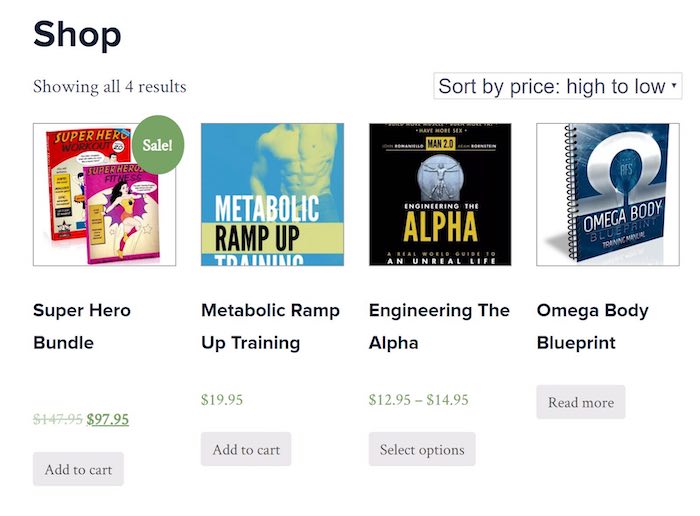 These products are:
Simple to make

East to sell

Require limited time investment
You can learn more about how information products can benefit your fitness business by reading this guide from GrowthLab.
4. Sell Your Favourite Fitness Products
A simple (but effective) way to energize your income is to become an affiliate.
Affiliates are people who:
Regularly use a product

Receive a commission for recommending it
Basically, if you make a sale, you get a percentage of the profits.
Think about all of the products you use every day to support both your own training and your clients':
Supplements

Resistance bands

Yoga mats

Exercises balls

Training aids

Portable equipment (like TRX)

Fitness trackers and watches
Lots of these services – or ones similar to the ones you use – will offer their own affiliate programs to trainers like you. You just need to do a little research to find them!
There are two ways to do this.
Firstly, you can go to Google and use this search to find if the company offers its own standalone affiliate program:
[product and/or brand name] + affiliate program
Just swap out the first portion for the brand or product you're looking for, like this:
MyProtein + affiliate program
This will bring up any related web pages, such as this one I found for MyProtein: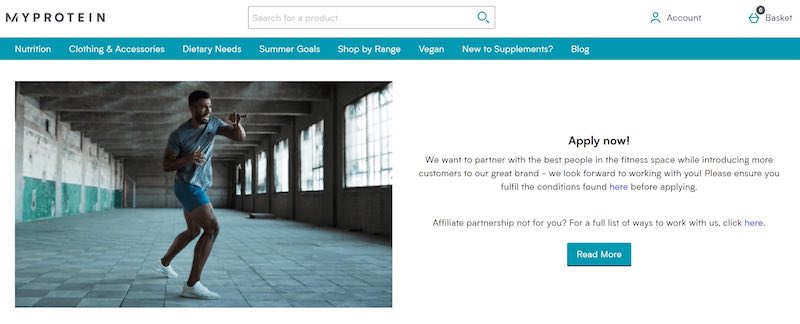 When you find an affiliate program just follow the sign-up options on their website.
If the products you like do not have an affiliate program, you can use this second method to earn a little commission for recommending them anyway.
Head to Amazon Associates and create an account. Once set up you'll see a "Site Strip" bar at the top of the page:

Find the product from Amazon's product catalog and then select the "Text" option.
This will give you a pop-up box with an affiliate link:

You can now share that link with anyone and earn a commission if they buy from it.
The only caveat to this is that you must tell people it's an affiliate link and that you'll earn a commission if they buy, especially if you're adding these to social media or blog posts.
You can learn more about affiliate marketing in this guide from Neil Patel or Amazon's official affiliate website.
5. Host A Workshop
Workshops offer you a tremendous in-person way to push through your income barriers.
You can:
Connect with potential clients

Help a large number of people

Share knowledge with other trainers
All while earning extra cash on the side. Sounds like a pretty good deal, right?
Workshops work by taking a specific part of fitness and breaking it down to people in an easy to understand and applicable way, such as:
Nutrition: you could run an "Eat For Fat Loss" workshop every week
Training: you could run a "Strength Training For Amateur Athletes" once a month
Problems: you could run a "How To Train In A Hotel Room" course
The key is to keep this targeted, focused, and to depth about one specific topic. You can run these workshops on the gym floor, in a function room, or in one of your free studios.
You make money by charging a nominal entry fee or a recurring fee if people need to attend more than one workshop.
TrainWithNush, a UK-Based personal trainer, uses these workshops to reach new potential clients and strengthen his monthly income: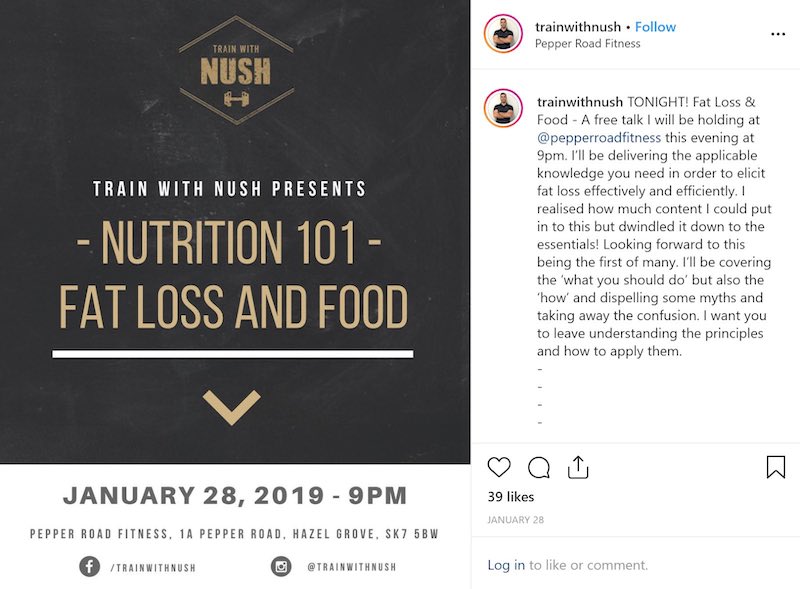 You can learn more about running in-person workshops in this guide from Scott Berkun.
The Cool Down…
There are five great ways to help you push through your income barriers and achieve higher levels of earning.
They are:
Launch an online fitness studio: connect with people online and earn an average of $7,500 per month
Launch a fitness app: become a trailblazing trainer who connects with clients wherever they are
Create digital fitness products: turn your tried-and-tested fitness program into a downloadable PDF
Become an affiliate: promote your favorite fitness products for a commission, with brand themselves or via Amazon
Run a workshop: keep your in-person contact and educate people in-depth on a subject that will help them