Making money on Instagram as a fitness instructor can be a great way to supplement your income. Chances are, you're already posting your fitness journey and workouts.
Now, it's time to be strategic and understand how your Instagram account can help you both succeed as a leader in your industry and grow your income as a creator.
In this article, we'll show you 6 ways to make money from your Instagram account:
Let's get into it!
Start an Online Fitness Subscription or Membership
Let's start with the most profitable and reliable way of monetizing your Instagram community: turning your followers into paid subscribers. How can you do that?
By launching an online fitness platform, you can host all of your workout sessions and charge your subscribers a monthly or yearly fee.
There are numerous advantages to this business model:
You can lead a workout session from the comfort of your own home studio.
You have complete control over your schedule and can choose to work around your other commitments.
By building a subscriber base, you can generate a steady stream of income that can help you reach your financial goals.
Your followers are already engaged with your fitness photos and videos. It's highly likely, especially for those serious about working out regularly, that they want access to longer and more structured virtual classes.
And of course, the best and easiest way to start a subscription site is using Uscreen. With Uscreen, you can:
Design your branded subscription site using our editable themes that look great on any device.
Set up monthly, quarterly, or yearly membership fees easily.
Build your video library by adding live-streamed workout sessions.
You can create a professional-looking website all by yourself. Plus, we have an excellent knowledge center and support team ready to help you at any stage of your journey.
You may be thinking that you need to be Kayla Itsines to take advantage of this business model. She has 14 million Instagrammers who are following her!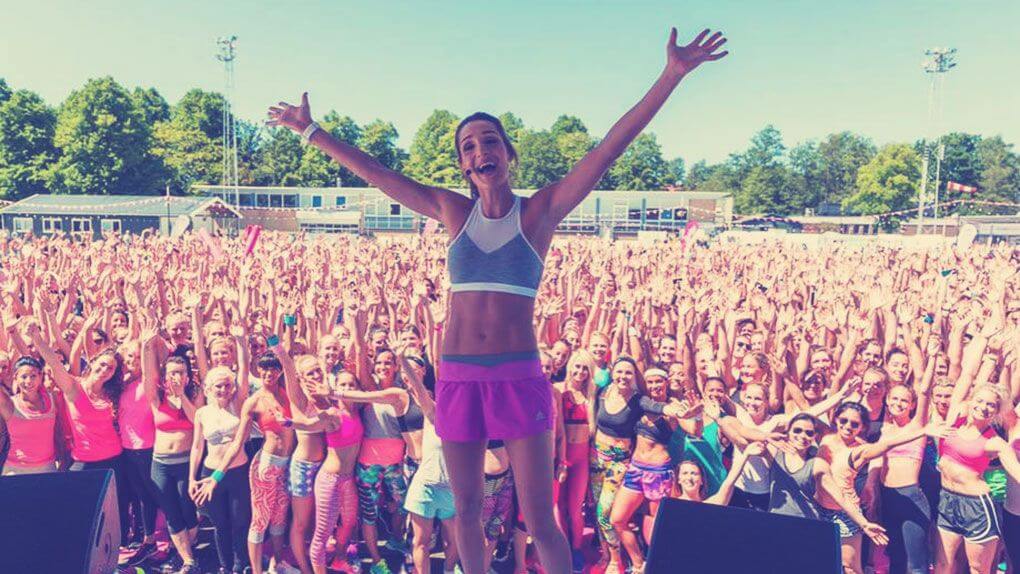 But the truth is, you can start this at any stage of your journey as a fitness instructor and entrepreneur.
Our research shows that 2% of your Instagram followers are likely to convert to paying subscribers. So, if you have 5000 followers, you should expect to convert at least 100 people.
Based on industry research, consumers typically pay between $15 to $30 per month to access virtual fitness classes.
At this rate, you'd stand to earn between $1500 to $3000 per month from subscriptions alone. Take Elle on Demand, for example. They are a female-led boutique fitness studio that offers classes from their family of fitness trainers.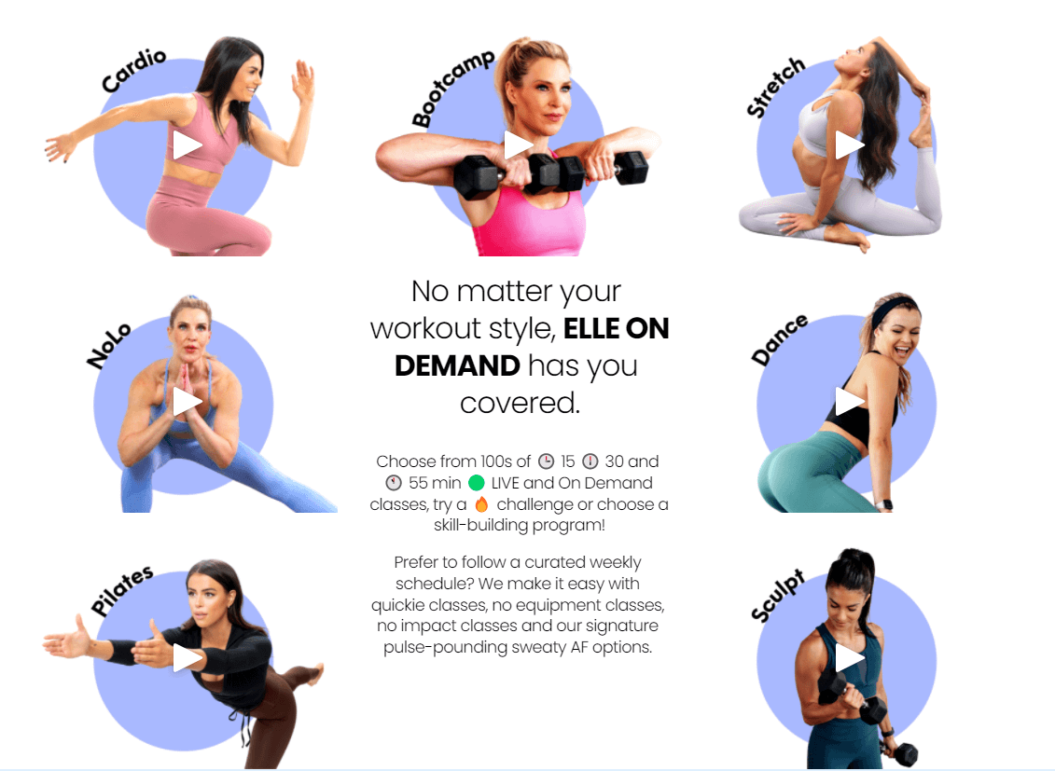 They are charging $19.99 per month to access their entire workout session and boot camp library. Plus, they offer live classes where you can pay a one-time fee to access a live session for $4.99.

You can also try everything for free for 30 days. They have 5300 followers on Instagram, where they post behind-the-scene photos and drive people to their subscription site.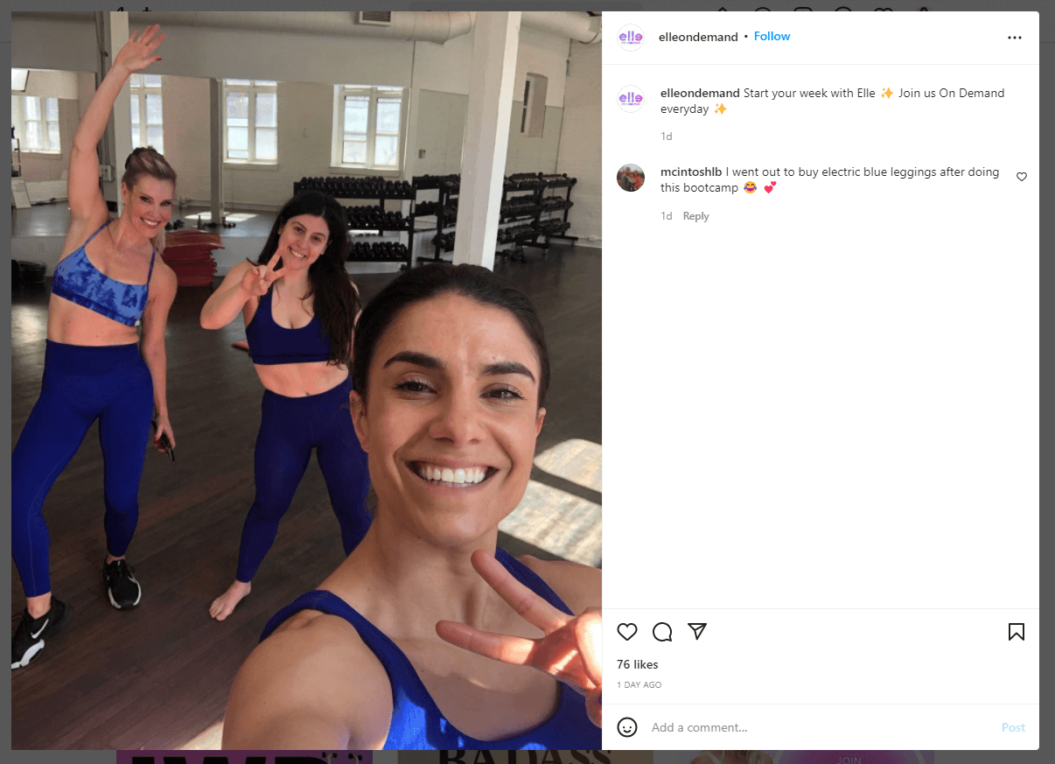 Go Over the Top with a Fitness Membership App
If you want to take your subscription site to the next level, you can go over the top and launch your own fitness app and include them as a part of your membership. 
An OTT app is the technical term for something that you do every day: stream content on any device. As a personal trainer, you want your classes to be accessible on any device at any time.
On top of quickly creating a subscription site, Uscreen allows you to set up OTT apps. Our research shows that when you use Uscreen's OTT solution, you can:
Increase sales by 30%.
Launch on Roku, Apple TV, Android, App Store, and more in less than 90 days.
Get 50% more engagement.
Spinning is a perfect example. They provide cycling and total body workouts across all platforms. They have a simple monthly ($12.99) and yearly ($139.99) membership fee to access all of their workouts from any platform.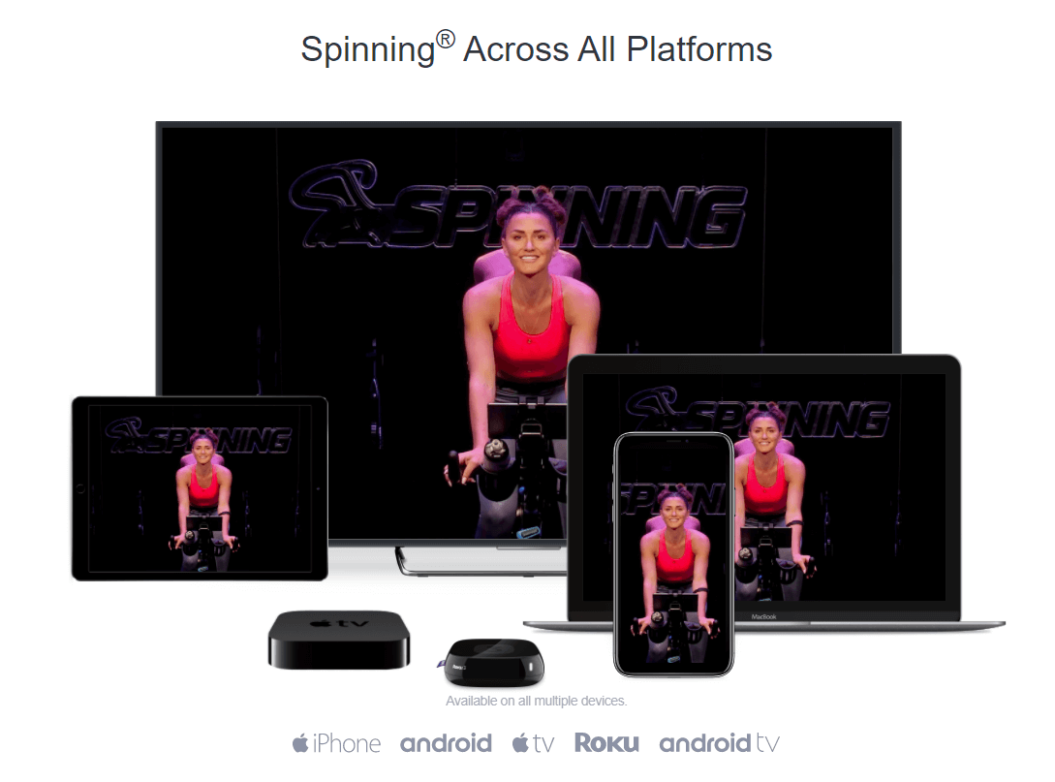 They have more than 25,000 followers on Instagram, where they offer reels from their 45-minute workout sessions. This gives followers a sneak peek of what they offer from their fitness membership app.
A video subscription site with OTT apps is a powerful combination for growing your fitness brand and monetizing your Instagram.
It's simple with Uscreen.
Build, launch and manage your membership, all in one place.
As long as you continue to grow your followers and convert them into paying subscribers, you have complete control over how much you earn per month.
How to Use Your Instagram to Grow Your Paying Subscribers
So, what's the best way to drive your Instagram followers to your membership site? Well, let's try thinking of your online subscription site like Netflix.
As you know, Netflix uses social media platforms like Instagram and Twitter to drive traffic to their website and get people to sign up for a free trial.
It'll take a similar strategy to use your Instagram to reach your target audience, so they can get to know your brand. Once they follow you, you should consistently publish engaging content, such as photos from your daily life and snippets from your full training.
Here's how you can funnel fans to your new platform from your Instagram account:
Put a link to your subscription site in your Instagram bio.
Use the free trial as the call to action.
Ask people to try your subscription site for free on your posts, reels, or live streams.
For example, you can create a 30-second reel or a live tutorial. At the end of the video, you can mention that you have full workouts that they can access on your site at any time from any device that is completely ad-free.
Ashley DeLeon Pilates is a perfect example of using Instagram to drive people to your membership site. She creates jaw-dropping short videos on achieving specific poses like a backbend.
She invites her followers to sign up for a 7-day free trial to access her 200+ full Pilates workouts in the caption.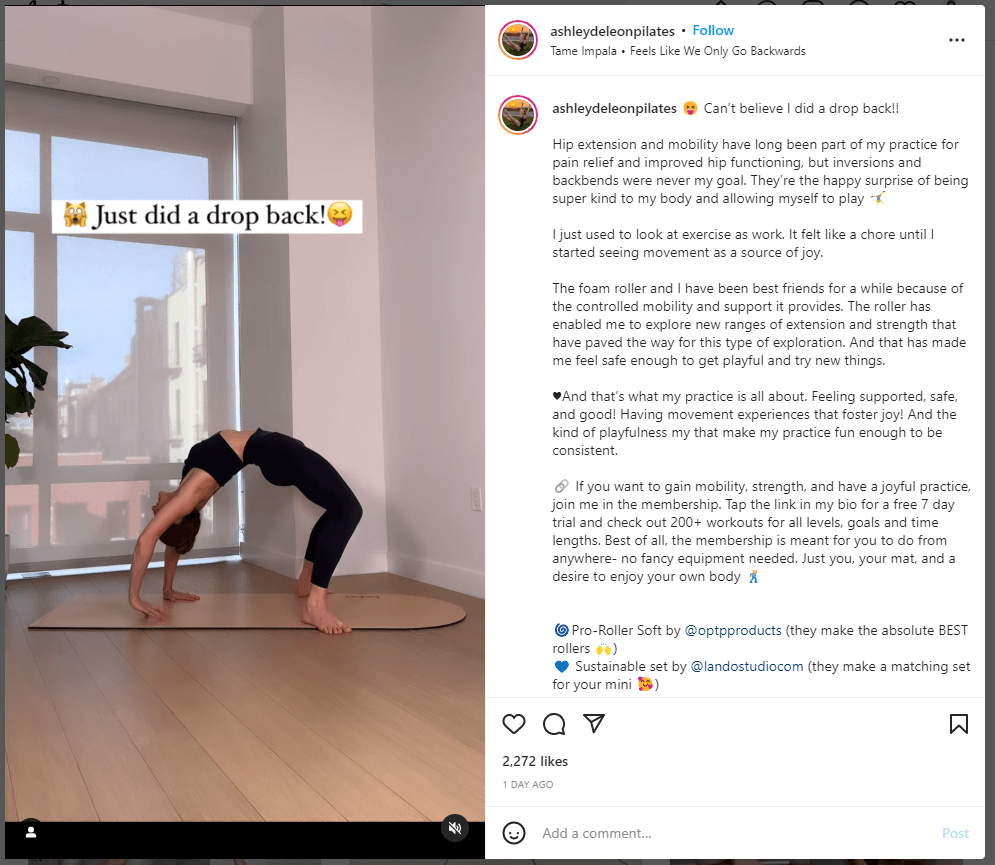 There are more ways to drive traffic to your site, get people to sign up for a free trial, and eventually convert them into paying subscribers.
Occasionally holding giveaways or providing a few months free to lucky winners are simple yet effective ways you can try.
Luckily, with Uscreen, you have access to plenty of marketing automation tools and analytics so you can test different strategies and see which one works for you.
While growing your membership site, your Instagram account will naturally grow, too. This is a good opportunity to start finding sponsors.
Find Fitness Brands to Sponsor Your Content
Sponsorship has always been the go-to monetization strategy for Instagram fitness influencers.
In a nutshell, a sponsorship is when a brand pays you to post content to promote their product or service.
There are several ways to go about sponsored posts. You can:
Charge a fee for a one-time post.
Charge a larger fee for a full sponsorship package with multiple posts on Instagram and your other social media channels.
Get the brand item for free in exchange for posting it on your Instagram account.
The setup depends on where you are on your journey as a fitness influencer. Again, you can find sponsors even if you only have a few thousand followers.
According to an influencer survey, micro-influencers (influencers with 6,000 to 10,000 followers) make $88 per post. Pricing per post varies widely, but Instagram pages with high engagement and high-quality content can get higher rates.
How to Find the Right Sponsors
First, consider what brands would be a good fit for your audience. For example, is your fitness community obsessed with running gear? What kind of running gear do they usually shop for?
For example, if your followers are women runners, their shopping list could include…
sports bra's
running tights
running shorts
running shoes
…and more. With this list alone, you'll have plenty of brands you can potentially approach. But how do you know which ones to prioritize?
Check the brands you're interested in and see if they have sponsored content on Instagram before. This will give you a good idea if they are using influencer marketing.
You can go to their Instagram business account and see if they've featured any fitness model or influencer. Next, go to the influencer's Instagram profile and see if they've published content about the brand.
Once you've identified some potential sponsors, reach out to them and offer to create sponsored content. Create a media kit to show to potential sponsors, which should include:
Number of followers.
Engagement metrics (Likes, Comments, Shares, etc).
Data about past branded content deals (with examples).
If you're just starting out, try promoting a product you already use and love. You can also partner with smaller brands willing to give you the product in exchange for the post.
Promoting Sponsored Instagram Posts the Right Way
Once you've secured a brand deal and are ready to post, be sure to follow best practices and legal guidelines.
Declare that your post is sponsored by including hashtags #ad #sponsored in your caption.
If you're using Instagram's Paid Partnership Label, tag the account of the business that paid for the sponsorship.
Make sure you own the rights to the photos and videos you're using.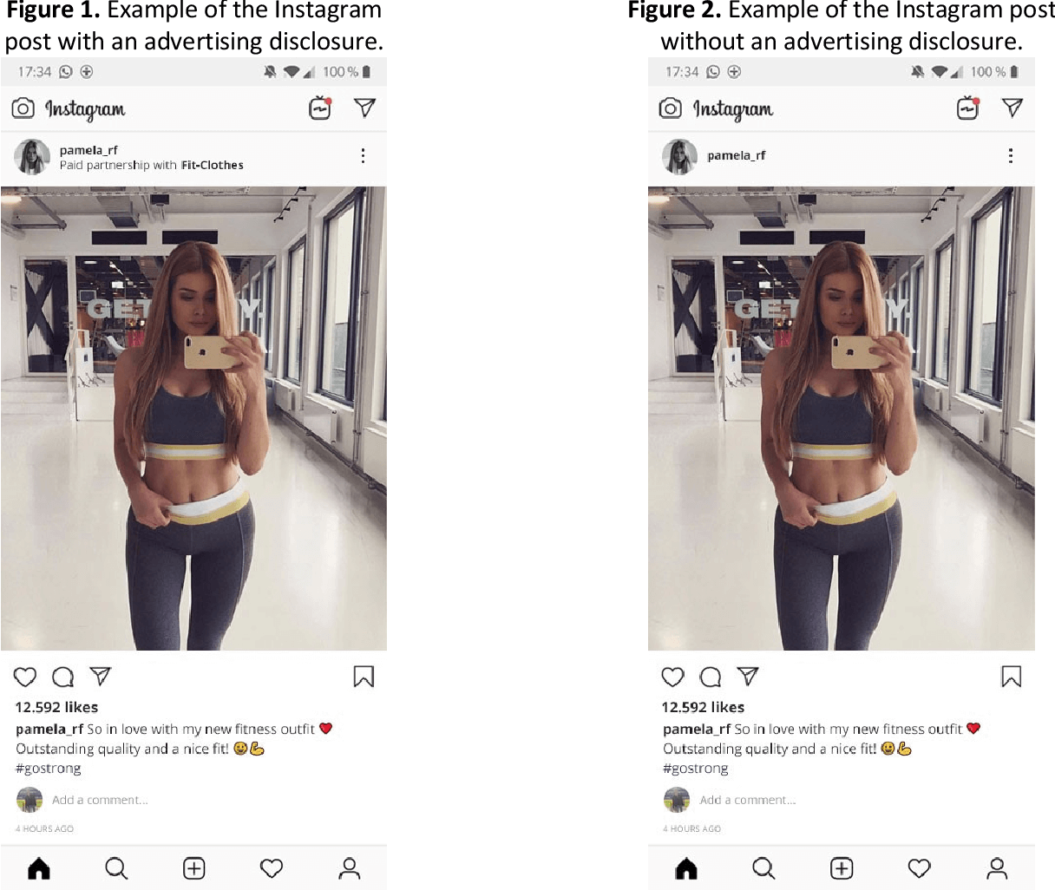 Promoting brands on Instagram can be a hit-or-miss opportunity. You'll score a big brand deal sometimes, while there might be months when you're staring blankly at your inbox waiting for a reply from one of your outreach emails.

There's another way to take control of your income and even boost your personal brand. That's by selling your own branded merch!
Sell Your Your Branded Merchandise
You've seen it all over Instagram; influencers sell branded merchandise to their followers. And there's a good reason for it!
Selling merch is a great way to make money on Instagram. It provides extra income, helps build brand awareness, and lets you connect with your audience in real life.
How to Start Creating Your Own Branded Merch
With plenty of e-commerce tools available nowadays, it's easy to sell your branded merch. But with so many options on the market, how do you choose the right items for your business?
And more importantly, how do you choose products that will resonate with your target audience?
Here are 3 tips to help you select the best fitness products:
Know your audience: identify the type of workouts they enjoy and the equipment they love to buy.
Design your first few mockup items: ask your followers which ones they would love to have as a physical product and part of their workouts.
Choose a print-on-demand (POD) service: a POD is an e-commerce platform where you can upload your merch designs.
The idea is brilliant because the POD only prints and ships your items when there is an order. They'll charge for printing and shipping your item, and then you keep the profit.
For example, you can sell a shirt for $35. The POD pockets the $20 while you keep $15 for that sale. It's the most efficient and safest way to test if selling merch is right for your brand and business model.
Read our complete guide on selling merch to learn more about how POD works and if this monetization option is right in your wheelhouse.
As a fitness trainer, you can create products that will help people achieve their fitness goals or something that they can wear while they're working out. Here are a few ideas:
Water bottles.
Foam rollers.
Yoga mat.
Tank tops.
Hoodies.
The ultimate example of selling branded merch is Casey Ho, founder of Blogilates, a female fitness channel on YouTube. She started her own company, Popflex, where she designs her innovative workout wear.
You can add more merch into your inventory as you get more data about which items sell like hotcakes. Eventually, you'll be able to curate all of your products using Instagram's shop.
With Instagram Shopping, you'll have your own storefront, where you can…
customize your shop
create interactive visuals to showcase your products
add product tags
…so your followers can easily choose and buy your merch while exploring your Instagram content.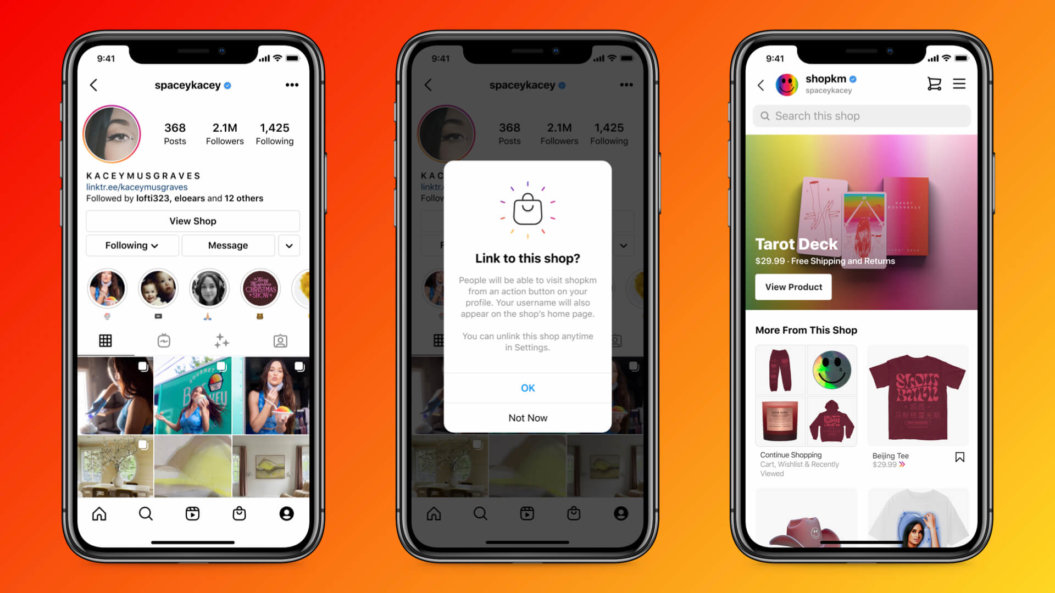 You do have to meet specific requirements to be able to use Instagram Shopping though. You must:
Have your own domain or website.
Be in a country where the feature is supported.
Comply with all of the community and content policies set by Instagram.
If creating branded merch seems like a lot of work, affiliate marketing is a great way to monetize your Instagram account and create additional income streams.
Promote Affiliate Products
You can earn money through affiliate marketing by sharing products you love and including affiliate links in your posts. When someone clicks on one of these links and makes a purchase, you'll earn a commission.
How to Choose Affiliate Products to Promote
Choosing the right affiliate product to promote can mean the difference between success and failure as an affiliate marketer. There are a few key things to consider when choosing an affiliate product to promote.
Start with these 3 easy steps to find the right program for you:
Check the fitness equipment and programs you're already using and see if they have an video affiliate program.
You can also do a quick Google search for "best fitness affiliate programs."
Choose programs that align with your brand, values, and your target audience's interests.
For example, if you're an environmentalist, you want to work with brands using sustainable materials and taking steps to reduce their carbon footprint.
You can always start your search with famous fitness brands because it's likely that you're already using their products.
For example, Reebok offers an affiliate program that allows you to earn up to 7% commission on sales, and Nike provides a similar program with up to 11% commission rate.
Even supplement companies like MegaFood and The Vitamin Shoppe have affiliate programs. If you're passionate about the fitness industry, there are plenty of opportunities to earn money by promoting the products you love.
Other famous fitness brands with affiliate programs include…
ACE Fitness
Speedo
Titan Fitness
Under Armour
…and more.
However, note that income from affiliate marketing varies widely as many factors can affect your commission, including your follower count, engagement rate, and the program's commission structure.
But you'll be happy to know that fashion and wellness are considered the most profitable niches in affiliate marketing.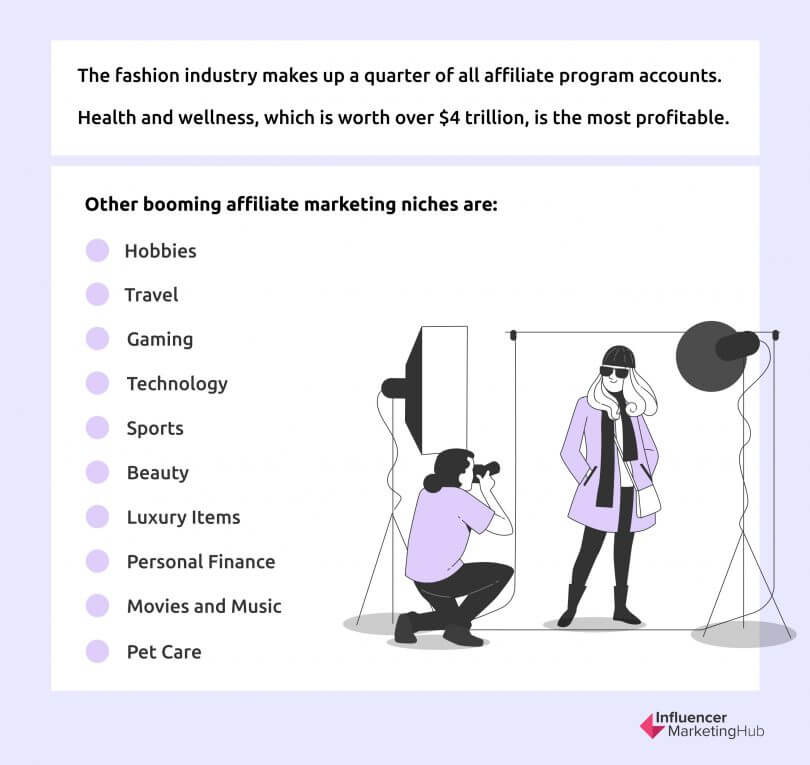 While there are plenty of programs to choose from, it can be challenging to find them, sign up, and track all of your sales. Luckily, Instagram is solving this problem and making it more accessible.
Turn Hearts Into Cash with Badges
If you've been playing with the idea of live streaming your workout sessions, you'll be able to monetize these live streams with Badges. With Badges, your viewers can support your streams by buying a badge.
When a viewer buys a badge, a heart icon appears next to their name in the comments section.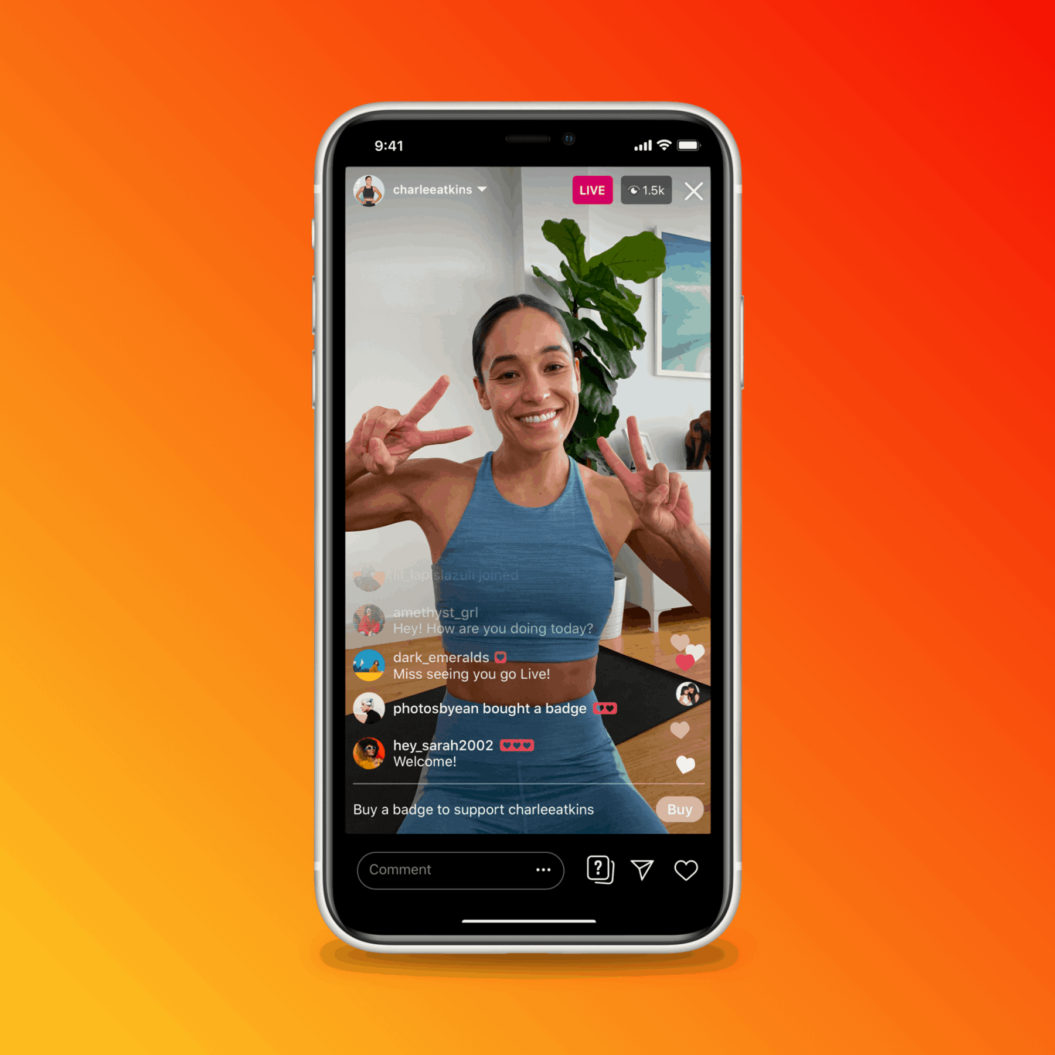 Currently, there are 3 Badge levels:
One heart – $.99
2 hearts – $1.99
3 hearts – $4.99
You need to be an eligible creator from the US and have at least 10,000 followers to access this feature. It is currently an invite-only feature for countries outside the US, including Mexico, Europe, and Japan.
Instagram is serious about helping creators earn money from the platform, so more features are planned, in testing, or available by invite only.
More Instagram Monetization Features to Look Forward To in 2022
Instagram has invested $1 billion to boost the creator economy and has even more features that are in testing. While it may take a while for you to be able to use them all, it's best to prepare and set yourself up for success.
Instagram Subscriptions: charge your followers a monthly subscription fee to access exclusive content.
Instagram Ad Reels: earn revenue from short ads played before, during, or after your Reels.
Milestone Bonus: get extra cash payout when certain milestones are reached, such as going live daily for 7 days straight.
Note that you'll need to meet specific requirements to access these features, such as having a certain number of followers, and your account must be in good standing. But if you're serious about monetizing your Instagram content, it's worth putting in the effort to qualify.
Wrapping It Up
We've covered tons of information on how to make money on Instagram making fitness content. Take the time to think about where you are right now and where you want to take your brand and business in the future.
As Instagram continues to grow its fitness community, there will be even more monetization opportunities. Keep an eye out for new features that could help you increase revenue from your followers.
If you're looking for a way to start making money now, starting your own membership site is a great option. Uscreen makes it easy to get started and provides all the tools to create a successful fitness business.
It's simple with Uscreen.
Build, launch and manage your membership, all in one place.