"How do I know if I'm ready to start using Uscreen?"
We get this question a lot.
Chances are, you're more ready than you think.
We created a checklist of 5 signs that you're ready to get down to business and work with Uscreen to:
We'll also give you a few strategies to improve your readiness at every step of the way.
Let's go!
The 5 Point "Are You Ready For Uscreen" Checklist:
We're more than just an independent hosting platform – we're your biggest cheerleaders!
We want to see your business succeed and that means helping you decide if Uscreen is the right platform for you to sell videos online
The next 5 steps will help you decide if you're in the right place- and, if not sure, give you tips to help get you there.
1. You Already Have Videos
We recommend you have an established library of video content before you start using Uscreen.
These can be videos that you have planned, recorded, or uploaded to a platform like YouTube. Having this foundation means you're ready to upload content to your Uscreen platform and start building your video website right away.
It also means you've already acquired a number of the skills needed to run an online video business. (Or that you already have someone taking care of that for you.)
For example, it's important that you can:
That may sound like an overwhelming list, but if you're already creating videos, you likely do many of these things already!
Your paying customers will expect these elements from your service, so being well-versed in each of them is going to make your life a lot easier.
💡 No Videos? Here's What To Do Next…
We recommend you take the time to find a niche for your VOD business and create 10 to 15 videos around it. As you do this, upload them to YouTube and gather feedback from the people who watch them.
There's no rush to launch your business. So, take the time to get this right, and you will lay the foundation for long term success.
2. You Already Have An Existing Audience
We recommend having an established audience you can market your subscription service to.
When you have people who already know, enjoy, and trust your content, it's much easier to sell to them because they've already built a relationship with you.
Thankfully, you don't need to have a crazy following of fans to get started. We aren't talking about 2 million followers here.
We find it's best to wait until you have at least 500 engaged people in your following. And the more, the merrier!
Your audience can be found anywhere that's directly linked to your content, such as your:
Having an established community also shows that you have taken 2 important steps:
Invested significant time into your content creation.
Cultivated an audience that trusts you and likes what you're offering.
Reaching 500+ subscribers is an excellent achievement. You've clearly put the work in for the long-term success of your content and are ready to establish yourself as a full-time professional creator.

But you also need to make sure your audience is engaged with your work…
💡 No Audience? Here's What To Do Next…
Having an existing audience makes launching an online video business a lot easier.
For ideas and how-tos, take a look at our guide on How To Grow An Online Community Around Your Videos for all the tips and tricks you need to grow your following.
3. Your Audience Is Engaged With Your Work
To build a successful business, you need your audience to engage with your content.Your videos should be getting active engagement from the people who follow your work.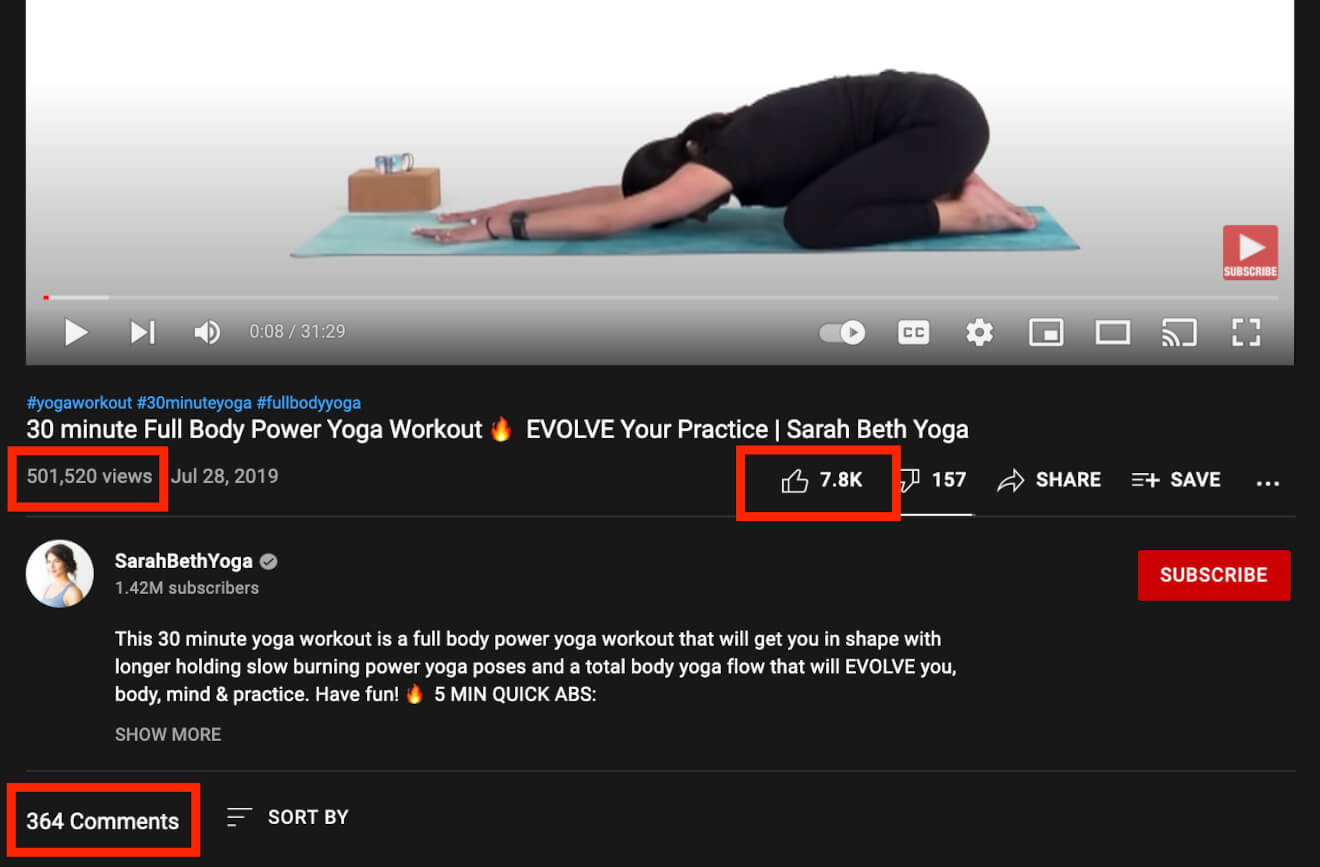 "Engagement" can take a number of different forms. So, we recommend you look out for some tell-tale signs that people are reacting to your content, such as:
Your videos have a consistent number of views.
Your videos receive likes, shares, or comments.
Your audience interacts with each other in threads or forums.
Your community interacts with you in comments or direct messages.
Your followers request certain topics or content types.
You probably already know if these are true for your videos. But, if you're unsure, you can always look at the analytics tool on the platform where your content currently is.
For example, the Insights feature on Instagram: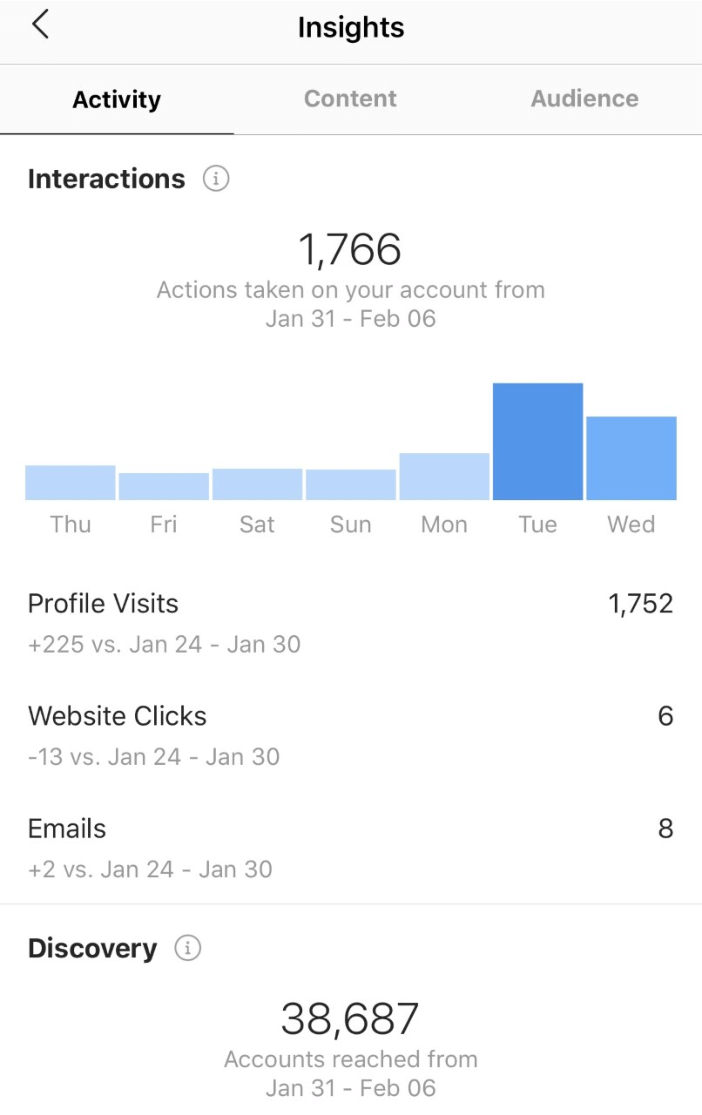 If you have an engaged community, then you're ready for the fourth piece of the puzzle.
💡 Audience Not Responding? Here's What To Do…
If your audience isn't responding to your videos, you might need to switch up your content approach and create more of what they want to see.
To find out what viewers are looking for, reach out to them and ask for feedback. Take a look at comments and interactions on other people's videos to see what they're saying.
Then you can create content around those topics. See what the response is and adjust until you see a positive spike in your audience engagement.
4. You Are Ready To Do Some Marketing
Some people shy away from the idea of marketing their services. But your business is worth promoting, and there's an audience who wants it – so take pride in spreading your message!
The truth is marketing is an essential and enjoyable part of running an online video business. Plus, it's one of the most important steps in building a successful platform.
You need to be able to successfully put your content – both free and paid – in front of the people who want and need it.
You can get started without the perfect strategy or a degree in marketing communications, too. You just need to be willing to get out there and share your work with people!
We have lots of resources to help you figure out how to market your VOD services too over on our Uscreen blog and YouTube channel.
And, for more inspiration, we also recommend you take a look at the following:
💡 Not Ready To Market? Here's What To Do Next…
If you don't feel ready to market your service, evaluate why.
Do you need help figuring out an effective marketing plan? Are you unsure how to clearly state what your business is all about? Do you feel weird asking for money?
Taking advantage of the marketing resources above can teach you what you need to know and help you feel better about the whole process! Or, you can also hire someone to handle this aspect of your business.
Strong Plus: 5. You Have A Large YouTube Following
Having lots of YouTube followers increases your chances of success when transitioning to Uscreen.
It gives you an advantage for 2 reasons:
You already have experience creating video content for a target audience.
Your audience values your content, so they're more likely to subscribe to a paid service.
These might sound similar to the first 2 points on this checklist. But, YouTube has a way of supercharging these elements.
Simply put:
If you're successful on YouTube and you're not running a seperate video on demand business, you're leaving a lot of money on the table!
💡 Don't Have An Engaged YouTube Community? Here's What to Do Next…
An existing YouTube audience can help you gain customers for your paid service. So we recommend using the platform to build your content skills and your following before signing up with Uscreen.
YouTube can be used as a powerful marketing engine for your Uscreen business, so getting your skills to a level where you can confidently create and publish videos there pays off in the long run.
You can learn more about how to get more views on YouTube here.

Do You Feel You're Ready For Uscreen?
Okay, it's decision time!
How do you think you performed on the checklist? Are you Uscreen ready?
Here are some "next steps" depending on how far you made it into the list:
If you didn't check any boxes: start by creating videos you love and connecting with people in your online community. Uscreen will be here when you're ready, there's no rush!
If you have videos but no audience: look for opportunities to get more views. Connect with people in your content niche, and ask what people would like to see. Aim for at least 500 people.
If you have an audience, but they're not engaged: survey your audience to find out how you could improve. Also, see if there's an opportunity to create different content that strikes discussion and conversation.
If you have an engaged audience, but aren't sure how to market to them: take the time to look through some marketing resources and find a method that suits you.
If you have an engaged audience, are willing to market, and feel successful on YouTube: you're definitely Uscreen ready! Give us a shout!
We hope this checklist blog post helps you realize that you're probably a lot further along than you thought. With Uscreen, you can run the business of your dreams – and if you're properly prepared, you're that much closer to success.