The yoga industry is saturated.
It's never been harder to cultivate a happy, healthy yoga business.
The best opportunity to differentiate your business, energize your income, and build your very own global yoga community is to teach yoga online through a membership site.
But if you want to tap into the unlimited potential of your online yoga business, there's one more step you need to take.
You need to launch your own yoga app.
Here's why…
The Limitless Potential Of Yoga Apps
Yoga OTT apps create a deeper connection between you and your community.
They allow you to create a downloadable app that lets your yogi tribe access your content anywhere, any time, on their favorite device.
They just need to:
Open their phone

Pick up their tablet

Turn on their Smart TV
And they unlock a world of yoga potential.
They can instantly stream your videos, post in your community, and get more out of their time on the mat. Better still, yoga membership apps provide them more freedom to use your content.
Want to use their laptop in a hotel room? Sure!. Want to take their tablet to the park? You betcha. Want to perform your routine in front of your big-screen TV? Go for it!
But the benefits of yoga apps aren't just for your community. They can also make your yoga business more profitable.
Research shows Yoga OTT apps can help you increase your monthly income by up to 30%. Why?
Because they allow you to better serve your community. By making your videos available on their favorite devices, you're making it easier than ever for them to get in their yoga practice.
It's a much more flexible approach to running your yoga business. (Pun absolutely intended.)
Yoga-lovers around the world are also crying out for apps like this. They want to be able to take their favorite yoga instructor with them, wherever they go!
This is something Sarah-Beth found out for herself not too long ago. And, doing so transformed her online yoga business. Let's take a closer look.
How Sarah Beth 10x'd Her Business With Yoga Membership apps
Sarah Beth runs the online yoga studio SarahBethYoga. She's been teaching online and in-studio for over ten years.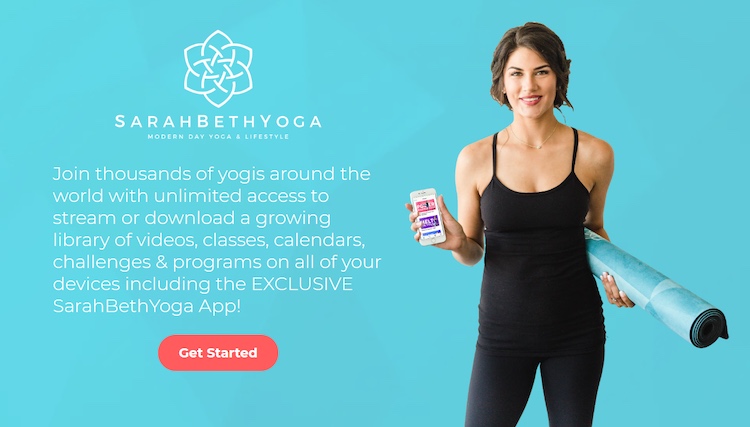 Sarah Beth had achieved her dream of making a full-time income from yoga. But, it was a messy and complicated affair. She had money trickling in from lots of different places and it was getting hard to manage.
What she needed was one core income stream that she could rely on. That's when she launched her membership site and her yoga OTT app.
This put Sarah Beth's 400+ yoga videos just one click away from her community. The flexibility and access this provided them with rapidly turned the app into their go-to yoga tool.
When you see the app for yourself, it's easy to see why. Take a look here are Sarah Beth herself walks you through her app:
Sarah Beth's yoga app helped her to transform her business and revolutionize how her community interacts with their yoga instructor and performs their daily practice.
Here's Sarah Beth to tell you all about the experience herself:
We've seen this model work for numerous other yoga businesses. And, there's every chance it's exactly what you need to take your business to the next level.
But, the window of opportunity for this won't be open for long.
Why Now Is The Time To Launch Your Yoga App
If you've already managed to grow a community online, now is the best time to launch your own yoga app. Why?
Well…
We're in what we at Uscreen are referring to as the "OTT Gold Rush". Basically, there's a lot of potential for yoga instructors to strike it big in a new field.
Unlike working in a studio: the demand for Yoga apps is high, but the supply is really low.
This means by launching your own app you already have an advantage over your competitors and can add a new layer of core strength to your offering.
However…
This is a limited-time situation. We only see the gold rush lasting for the next 12 to 18 months.
After that, it will be harder to establish yourself as a leader in that space. You know, like it is on Instagram and YouTube right now!
So, the time to act is now. Here's what to do next.
How To Launch Your Yoga App
There are a few methods to build and launch your yoga OTT apps. The most effective and cost-effective method is leasing an app from an OTT platform service, such as Uscreen.
By using our existing technology, you can cost-effectively create and launch your app with a team of experts to back you up at all times!
We honestly believe that we are the best option out there for launching OTT apps. We've worked hard to create a platform that is specifically built for video creators who want to monetize their content!
Distribute everywhere with Uscreen's OTT apps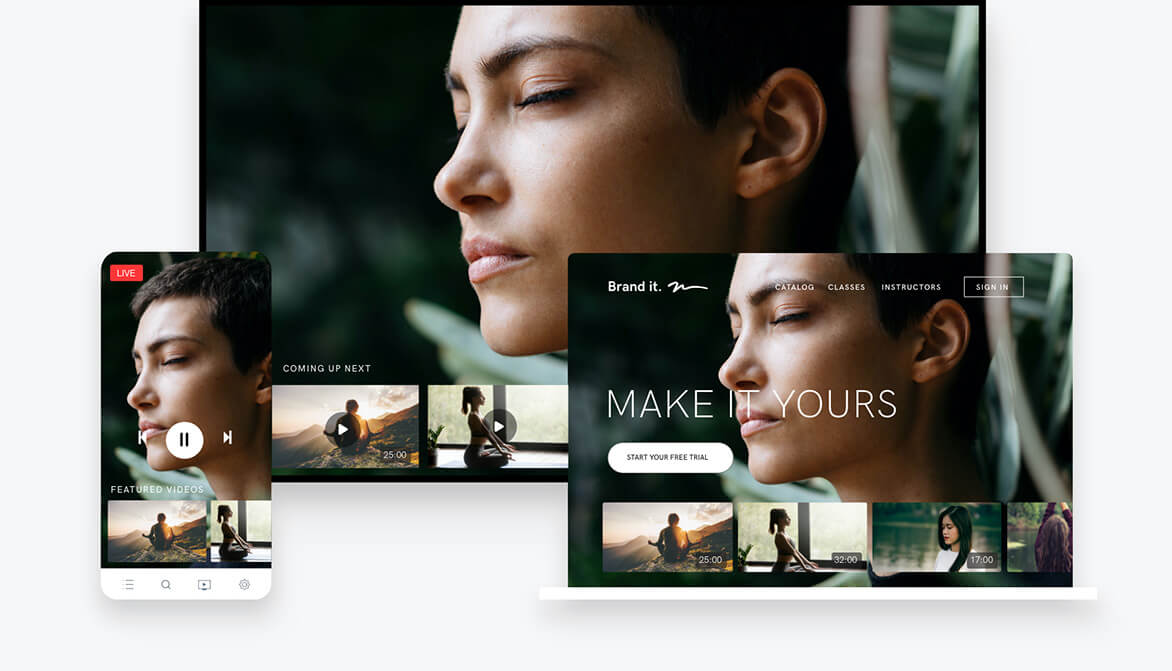 But, don't just take our word for it.
Whether you decide to launch your OTT apps with us or any other platform, make sure you pick the platform that's right for you based on your needs.
We have years of experience working alongside yoga instructors (like Sarah Beth) to help them build apps, create products, and run a profitable online yoga business.
And, we'd love yours to be the next one!
See you over there.
How to Start Teaching Yoga
Online in 2020