You became a yoga instructor because you love it.
You didn't do it for the money. You didn't do it for the Instagram followers.
You did it because something in your daily practice made you realize this was your calling.
But…
If you want to be able to teach yoga for a living, you need to be making money. Not just because there are bills to pay, but because a healthy income leads to a healthy life.
It's hard to feel truly connected to your practice and students when you're stressed about where the next payment is coming from!
So, today I'm going to show you five ways yoga instructors can make money online, to help you grow your income and build a thriving yoga business.
1. Start Your Own Online Yoga Studio
Online yoga studios are the best way for certified instructors to make money online.
Simply put:
You create an online video streaming service, or "hub", that functions as an online studio. It's a special place where you can teach your yoga, your way. This video hub will allow you to:
Provide easy-to-follow courses

Build an online yoga community

Connect directly with your students
Because everything exists in the online space, this type of business model is infinitely scalable. There's no limit to the number of students you can connect with, motivate, and help.
Take Find What Feels Good, for example.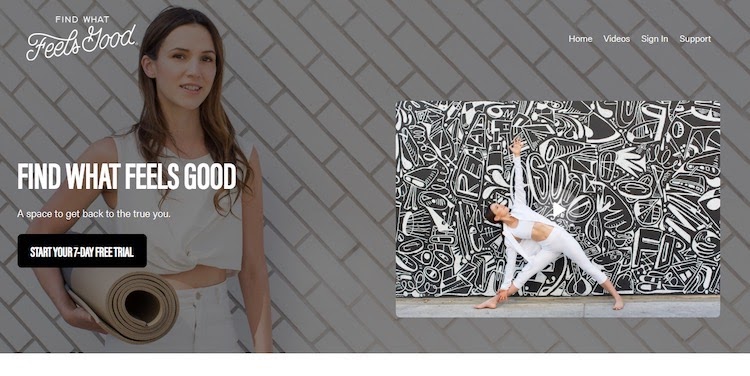 They have cultivated an online yoga studio with over 20,000 students. I'm not sure there's a physical studio space in the world that could fit that many mats!
Find What Feels Good's students can access all of their content, on any device, from anywhere in the world.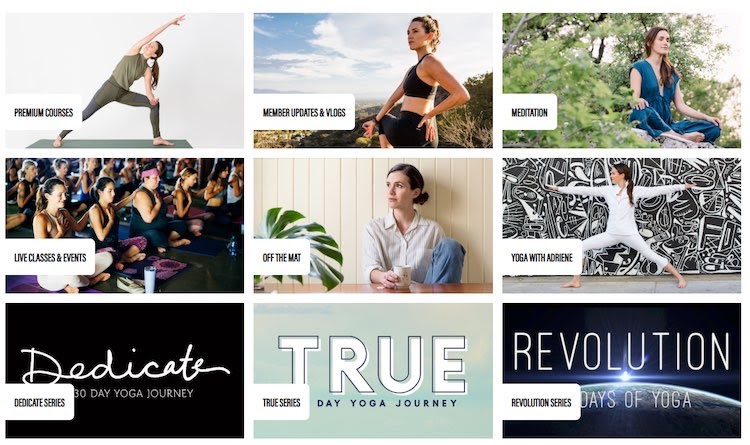 This allows students to create their own yoga space while still having round-the-clock access to your teachings. But, that's not even the best bit!
This flexible type of platform means you can:
Become location independent

Have more free time

Reduce stress, while increasing impact

Earn a stable monthly income

Keep your creative freedom
Yoga instructors who create their own online studios with Uscreen go on to earn an average of $4,200 a month.
You can learn more about how to start a successful online yoga studio right here. But, before you click over there, there's another way you can intensify the impact of this business model.
How To Sell Fitness Programs Online: The Ultimate 2020 Guide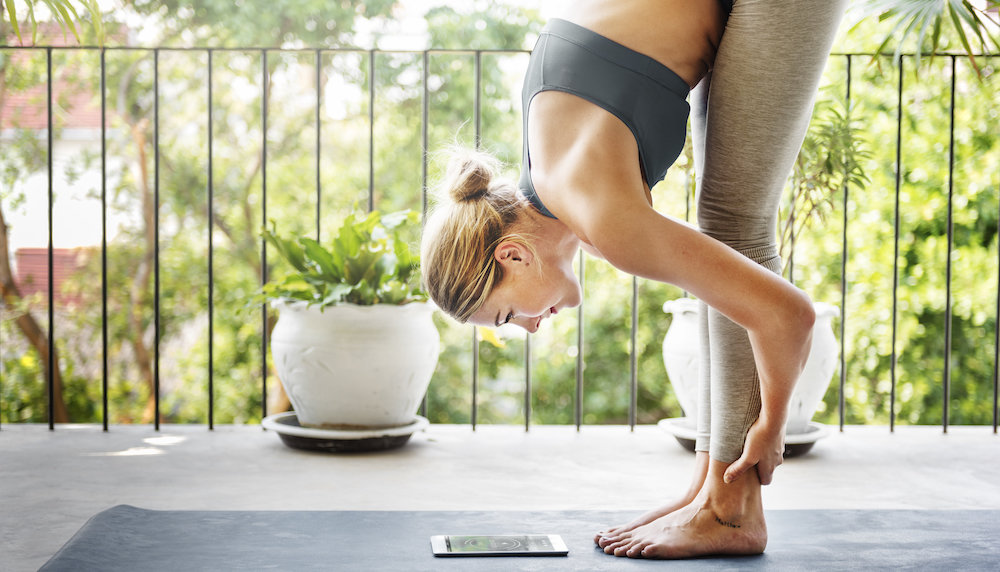 2. Create Your Own Yoga App
Yoga apps allow you to take the classes within your online yoga studio and have students stream them on their:
Smartphones

Smart TVs

Tablets
This allows you to grow your community by offering them access to their favorite flows anytime, anywhere, and on their favorite device.
Better still, our research shows students who have access to a yoga app are more:
Energized

Motivated

Likely to cultivate a daily practice
This means you can have a wider and deeper impact on your students. And, that's what this is all about, right?
Sarah Beth Yoga is an online studio that has seen a significant change since launching its Yoga app. Not only in terms of money earned, but offering lasting results to students.
Sarah Beth discusses how apps helped her 10x her business, and deliver over 400 videos to the thousands of people in her community, right here:
Should You Launch Fitness OTT Apps for Your Fitness SVOD?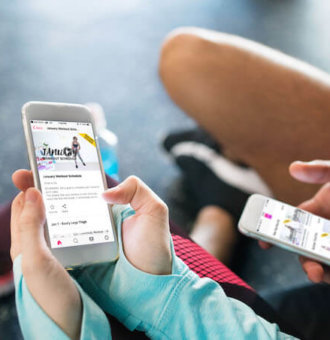 3. Create A Follow-Along Yoga Challenge
There's a great saying we love to quote:
"People don't care how much you know until they know how much you care."
It's something we can all relate to, right? We all prefer to buy from people who care about us as a customer and not just the money in our pockets!
This is where online challenges can really help you make money online.
They can establish a connection with potential students and provide real up-front value. It shows that you're both knowledgeable and care about helping them build the right yoga practice.
Take German Yoga instructor, Mady Morrison for example.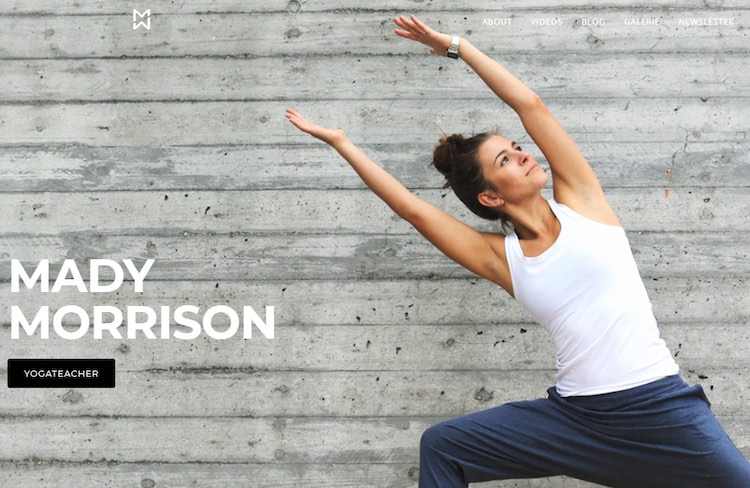 Every New Year, she publishes a 30-day yoga challenge on her website. It's completely free, and students only need to download the yoga calendar from her website: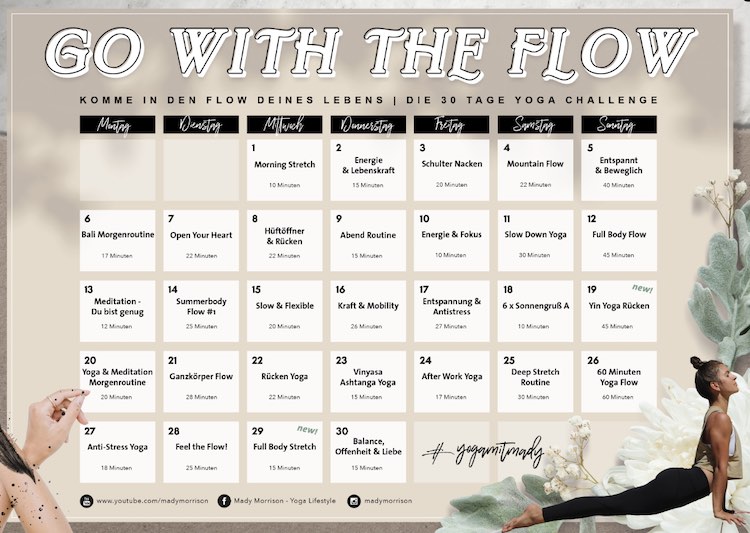 Each day contains a new routine that is linked to a video on her YouTube channel. Students can access the content by: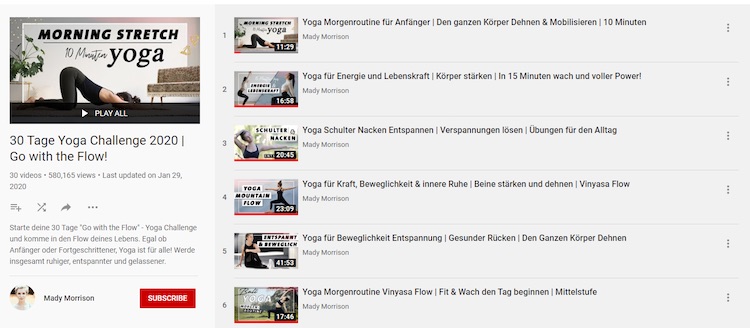 This challenge is what we in online business might call a "lead magnet". It's a low-cost way of finding people to join your inner circle, by:
Subscribing to your YouTube channel

Following you on social media

Joining your mailing list
Having the right people in these places can lead to earning more money in the future. You can also use it as a platform to promote any merchandise you have. (More on that next.)
However…
If you wanted to make money right away, you could easily put your content behind a paywall and charge a nominal fee to use it.
4. Use Merchandise To Create A Yoga "Tribe"
Merchandise can be a great way to create a feeling of community. It can give your students a sense of belonging to a much larger online yoga tribe.
And, when they see each other in the street, they'll probably react like this:
Your merchandise can come in several forms:
Apparel: t-shirts, yoga pants, hoodies, etc.
Equipment: mats, blocks, belts, blankets, etc.
Miscellaneous: calendars, stickers, cards, etc.
Let's revisit Adriene who you met in the first section, the owner of Find What Feels Good. She offers an apparel range that represents her online brand and yoga studio: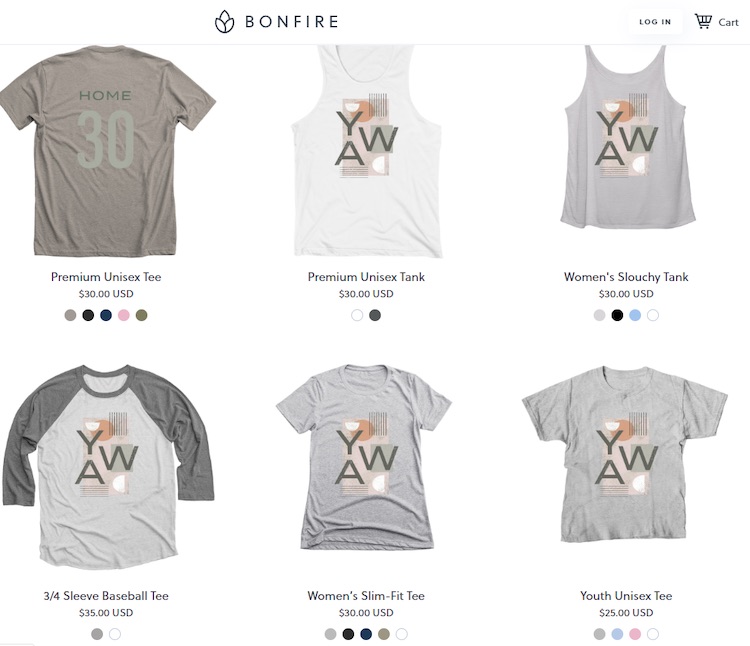 What's interesting about her merchandise is that it's all focused on her free video-based yoga journey called, "Home":
This gives her a way to:
Raise awareness of her lead-magnet course

Create that tribal community feeling

Monetize the free content on her site
It's a really clever way to both promote her work and make money from it!
The easiest way to start selling merchandise is through dropshipping. You create the designs, and a third-party company handles the product's manufacture and shipping.
If you're interested in this, I recommend you take a look at the resources over on Shopify.
5. Create Your Own Yoga Niche
Yoga extends well beyond what happens on the mat. Your skills probably do, too!
Is there anything in your repertoire that you could potentially offer to people in your community, through the lens of yoga? By finding skills that overlap, you could create your own niche.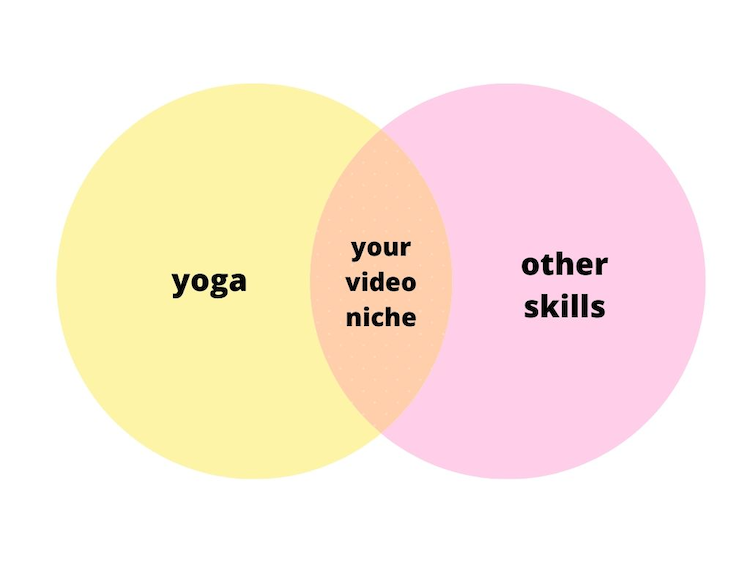 Take Bali-based yoga instructor Suanne Reiker, for example.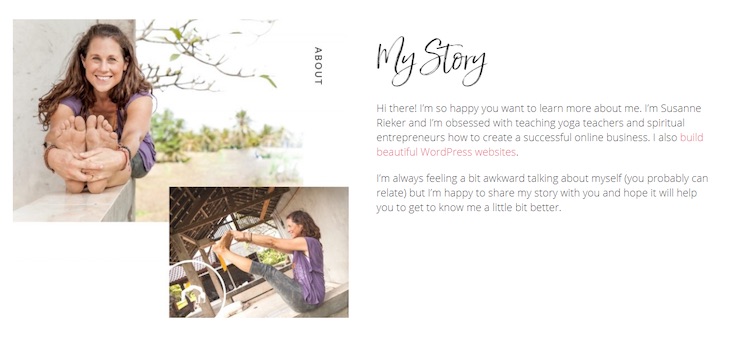 Yoga is her passion. But, she also has 18+ years of experience in digital marketing!
So, she created a business where she teaches yoga instructors the principles of online marketing. She also offers:
WordPress website design

Consulting

Yoga business courses
Digital marketing is not what most people associate with yoga, but in the digital era, it's a service and skillset people really need!
Just off the top of my head, you could create niches like:
Accounting for yoga instructors

Yoga videography

Yoga social media management

Yoga clothing design
There are also instructors who have branched out into:
Tarot readings

Mindfulness training

Modeling
The potential to earn money and cultivate your own niche is really endless once you look beyond the mat!
Final Thoughts…
There are plenty of ways for certified yoga instructors to make money online. Today, you explored the five most profitable:
Start an online yoga studio: create an online video hub where you can teach your practice, your way
Launch a yoga app: empower more people and grow your community by making your online yoga studio available through apps
Create a yoga challenge: show people how much you care by creating a simple course that provides lots of up-front value
Use merchandise to create a tribe: offer your students products that make them feel like they're part of something bigger
Create your own niche: combine your other skills with your yoga passion to create a unique business
How to Sell Videos Online and Make Over $5k a Month (For Real)