It's no news that video is going to be BIG in the coming years; so big experts predict that by the year 2017, video will account for a 75 percent growth in the amount of information that is transferred around the world.
Most of this expansion will come from the increased usage of smartphones and tablets, which will be responsible for more than 113 percent of the growth in data transfer.
Not only that, but Internet video traffic will quadruple by 2019, while the use of video by enterprises will double in this same time period.
Those are all good reasons for video content creators the world over to look to the future with optimism.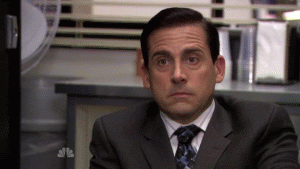 Before you get too excited, though, you should also know that video trends may differ greatly from one country and cultural context to the next. What is hot in North America, for instance, may not be so popular in Africa or East Asia.
To help video creators around the world produce the kind of content their audiences are really looking for, we've compiled a list of video trends from around the world–both in terms of video consumption and video creation–based on a report by FIPP Insight.
North America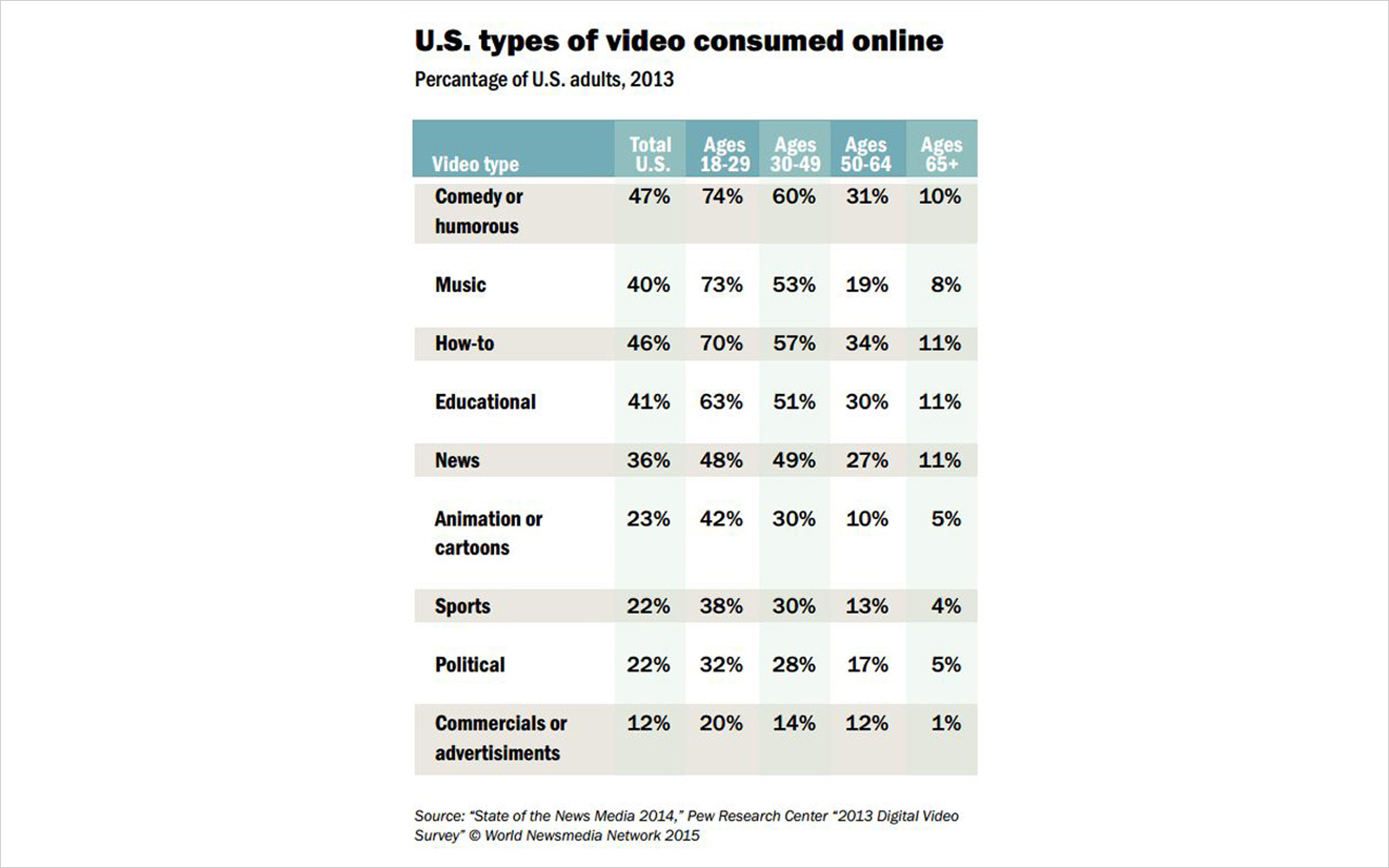 When it comes to online video consumption in the U.S., the report found that the greatest percentage of viewers (47%) view humorous content. Right below that is how-to video content, which is watched by 46% of viewers, and educational content at 41%.
In terms of video content creators, the trendsetters are perfecting their video SEO and social strategies to extend their reach and get their content in front of those who are actually searching for it and more likely to be interested in it.
Also, video metadata (described here) is playing a bigger role in allowing content creators to attract a greater number of viewers through search results that are very specific to their personal preferences and needs.
Leading content creators are also paying attention to what James Briggs of Briabe Mobile calls the 3 Ms: Millennials, multiculturals and mobile. While consumers are spending more time than ever consuming video on their mobile devices, millennials and multiculturals are two segments of the population that will become greater forces within the country's consumer base in the coming years.
As a result of these trends, experts predict that video will be increasingly produced to be consumed on mobile devices, giving rise to the somewhat amusing trend of the "vertical video," which is nothing more than video designed to be watched vertically rather than horizontally.
Some brand leaders which will continue to dominate the video content creation industry include Nike, Red Bull, and GoPro.
Asia
Interestingly enough, Asia is projected to account for the greatest increase in mobile traffic in the coming years, registering more than double the amount of data used in North America.
As the region with the highest video consumption numbers (in Hong Kong, for example, 90 percent of the population access online video), Asia is becoming an increasingly important player in the video creation and consumption landscape.
It was found that video consumption was highest during weekdays on desktops, followed by weeknights on tablets and phones. On the weekend, a similar pattern emerged.
Another interesting finding revealed that Japanese males view more than double the amount of videos that their female counterparts do.
Although broadcast television is still more popular than on-demand video, the latter is growing exponentially. So much so that watching online TV is becoming mainstream and online video-sharing platforms such as YouTube are now considered "TV channels."
Meanwhile, trendsetting video leaders in this region include Lego, Disney Japan, and Warner Music.
South America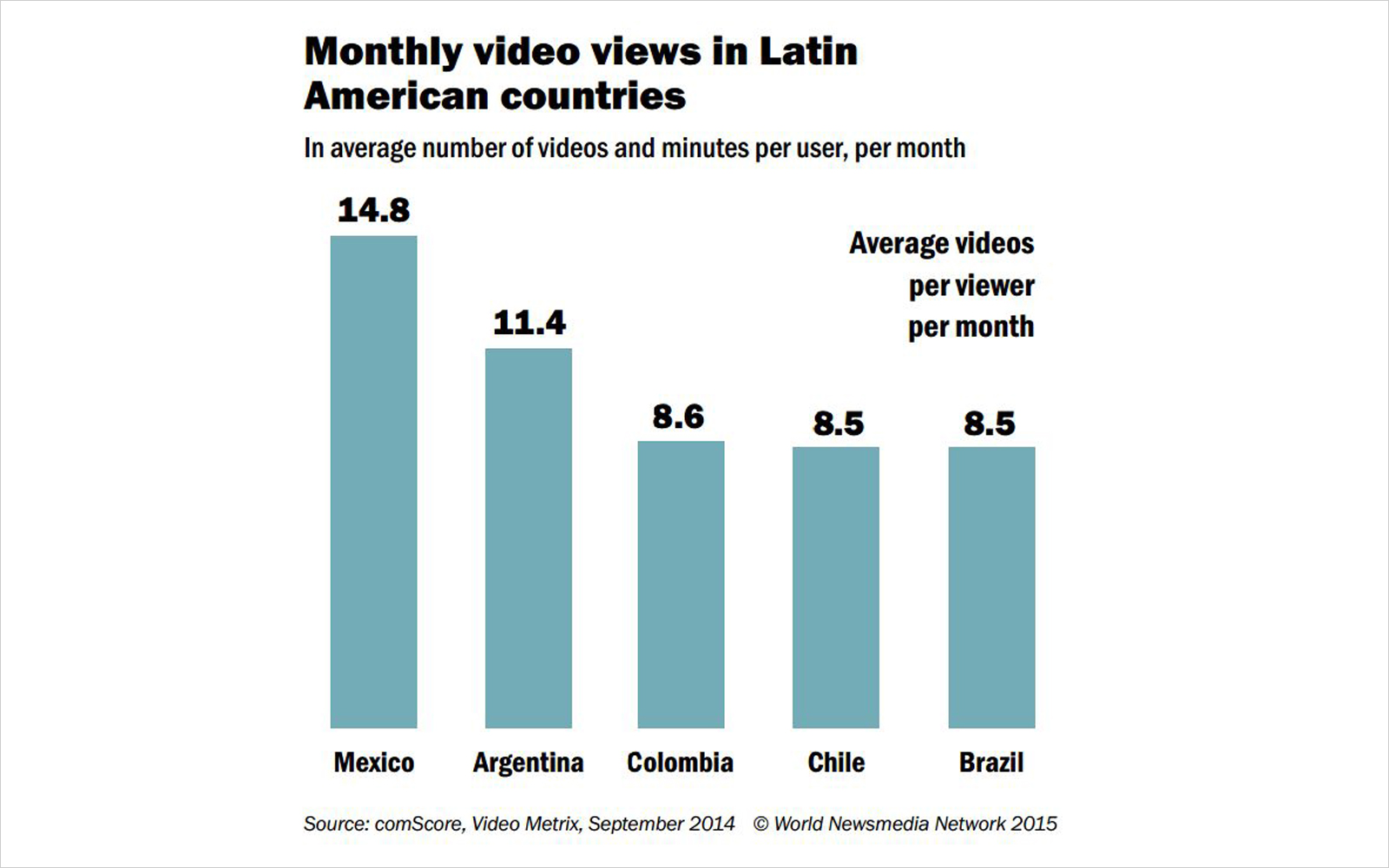 As in the rest of the world, video consumption in Latin America is characterized by mostly desktop access to video during the daytime hours and an increasing use of mobile devices such as laptops and tablets during the evening hours.
The biggest consumer of videos is Mexico, followed by Argentina, Colombia, Chile, and Brazil. These trends correspond to the growing number of video consumers in the region and the increasing popularity of social TV, which is the practice of watching videos online and then commenting on them via social media.
Video leaders in the region include Mercedes-Benz Mexico, Telefonica, and Estee Lauder Mexico.
Africa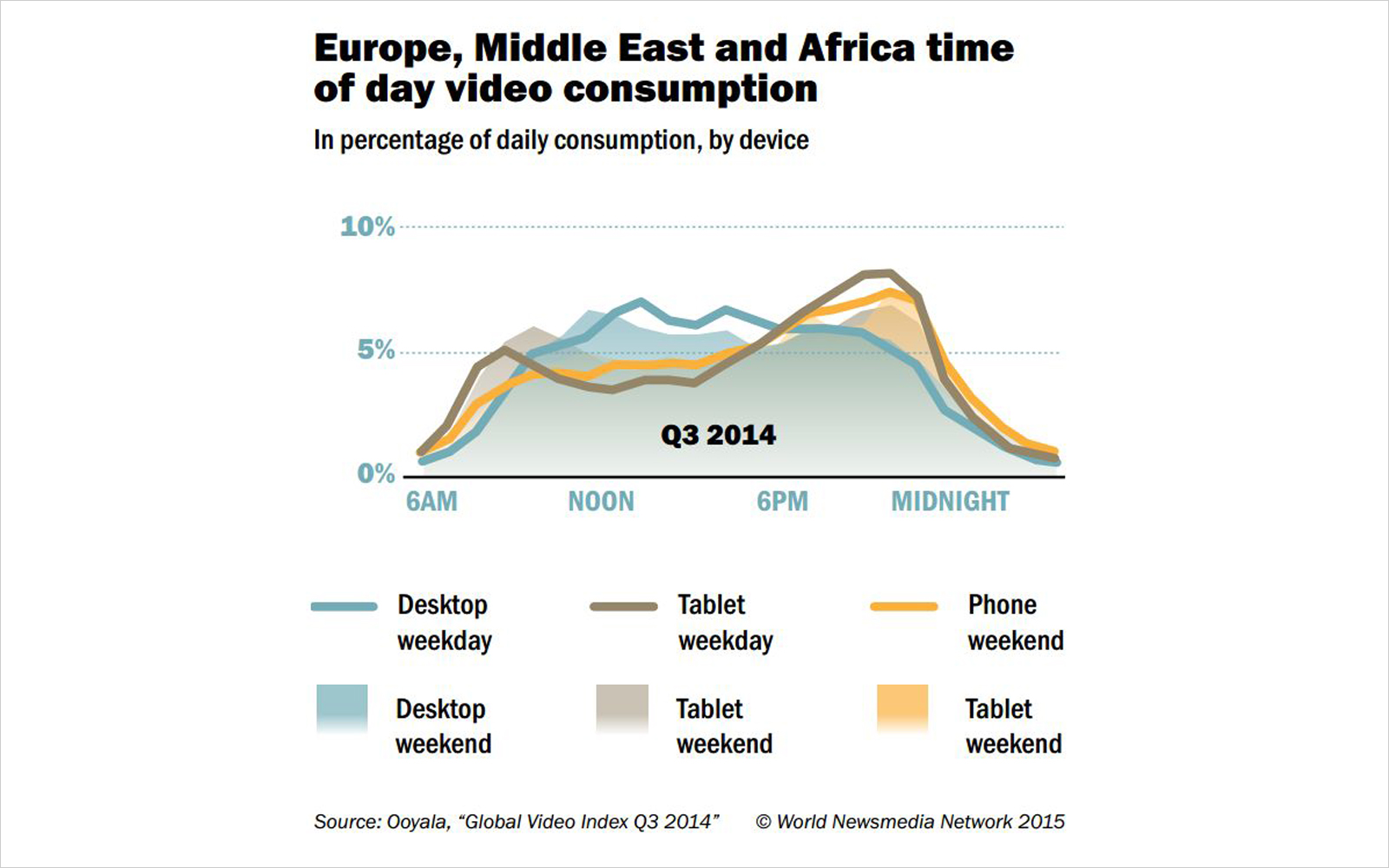 As expected, video consumption is projected to grow faster in the African continent than in any other region in the world due to the increasing access to the Internet via mobile devices.
In fact, research conducted by Ericsson predicts that video consumption will increase by approximately 55 percent by the end of 2019.
What's not expected, however, is that small businesses are actually leading the way in the implementation of video-on-demand platforms, with global enterprises lagging behind and playing catch-up.
In terms of video consumption behavior, phone usage increases throughout the day, building up to the highest point of activity around bedtime, while tablet usage increases during the morning hours, dips in the afternoons, and then rises again in the evening.
As in other continents, desktop access to videos is predominant in the first half of the day during weekends and is then replaced by mobile device usage in the latter half of the day.
Some of the top video content creators in this part of the world include Nokia, Apple, and Google.
Europe

In this continent, some of the same video trends seen around the world are also present. For example, video watching on desktops is prevalent during the day and is then progressively replaced by mobile device usage toward the evening hours.
An interesting divergence from other continents is the preference for primarily text-based news content supplemented by very short videos, as opposed to just video content with no textual content. For example, 52 percent of Finnish respondents said they prefer text-based content to video content.
Like the U.S., Europe is also focused on producing mobile video content and integrating online video with e-commerce solutions.
Some of the leading video content creators on this side of the globe include Coca-Cola, Google, and Apple.
Australia
According to SproutVideo, about half of the Australian population watches online video, and subscription services are attracting a greater number of members. Like in South America, social TV is becoming a notable trend as audiences seek for more opportunities to engage in conversations about online video content.
Like in other parts of the world, Microsoft, eBay, and Google are setting the standards for video content creation in Australia.
Tips for Producing Better Video Content
The report by FIPP insight also gives some useful final recommendations for creating video content that better engages audiences around the globe.
According to social media and video expert Jamie Grenney, there are seven essential principles you can follow to increase views and visits to your video content, which may be applied not only to marketing and sales material, but also other non-advertising content:
1. Make it useful and trigger emotions: The video either answers a burning question audiences might have or it elicits an emotional response.
2. Cover trending topics: The video touches upon a hot topic that people on the web are talking about or searching for more information on.
3. Make it compelling: Include an attention-grabbing title description and thumbnail.
4. Keep it short: Short videos perform best on social media. Try to keep the length of your video at two minutes or less.
5. Begin strong: Start off on the right foot by getting your video in front of the right prospects through paid, owned, and earned media.
6. Create shareable content: The key to producing a video people want to watch and even pay for is to produce something that will not only elicit an emotion in the viewer or solve a problem, but also make him/her look good in front of his social network peers.
7. Eliminate potential issues: Make sure you revise the video and eliminate any potential issues that might make viewers hesitant to share it with their social networks.
Do you have any additional insights into video trends around the world? We would love to hear your reactions and thoughts. Just drop us a line in the comments section below.