If you want to learn how to make money on Twitch you've come to the right place.
In this article, we're going to show you exactly what you need to do to reach Affiliate or Partner status so you can start earning from your live streaming content.
Better still…
You're going to learn 5 ways you can make money from your streams outside of Twitch, so you can grow your income and become a full-time live streamer.
Ready?
Let's go.
Affiliate & Partner: The 2 Main Ways To Make Money On Twitch
Twitch monetization is split into 2 different programs:
Affiliate Program: for beginner streamers to earn while growing an audience.
Partner Program: for advanced streamers to grow their channels.
Let's take a look at both of them.
1. Twitch Affiliate Program: Earn As Your Channel Grows
The Twitch Affiliate Program is an entry-level monetization option.
Its aim is to give streamers who are at the start of their journeys – but committed to growing their twitch channels – the opportunity to start generating some early income from their live streams.
You receive a share of the revenue that's generated on (or from) your channel, to help support your work while you take your channel to the next level.
To be eligible for the program you need to meet the minimum criteria. You must have:
At least 50 followers.
Broadcast 500 total minutes in the last 30 days.
Have broadcast on at least 7 different days.
Averaged 3 or more concurrent viewers per stream.
You can track your progress towards joining the Affiliate Program in your Twitch account's Achievements Dashboard: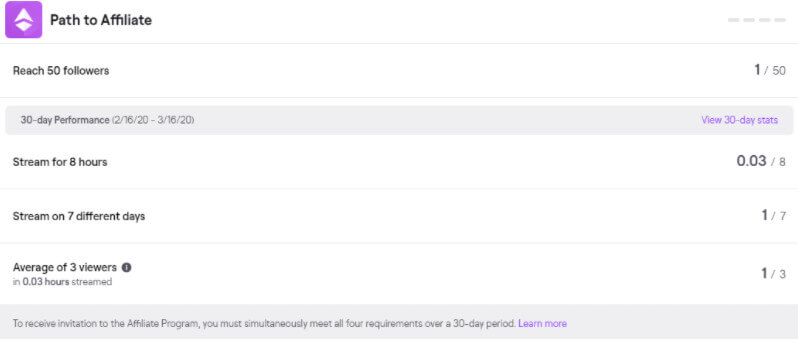 If you can tick all of those boxes, you'll receive a message from Twitch via email and notification, as well as an announcement in your dashboard.
In order to complete that process, you'll need to work through a few basic setup steps:
Provide some general information about you and your channel.
Accept and sign the Twitch Affiliate Agreement.
Provide your tax info (this goes to Twitch's parent company, Amazon).
Assign a payment method (Direct deposit, PayPal, check, or wire transfer).
Enable two-factor authentication.
You can find more information about these steps in Twitch's official guide.
But how do Twitch streamers who join the Affiliate Program make money? Well, once you're eligible, you can begin generating income from 5 different sources:
Twitch Subscriptions: you'll get 50% of the revenue from the subscribers to your channel, based on the tier they've chosen.
Twitch Bits: there's a payout of $1 for every 100 bits your channel gets.
Video game sales: you can earn 5% of the revenue from games (or in-game add-ons) where the purchase originates on your Twitch channel.
Donations: you receive 100% of any donation made by a Twitch user.
Ad revenue: this is paid out in $100 installments whenever you reach the threshold, which rolls from month to month.
There are more than enough options here for you to make some early money for your streams. It's a great way to test the market while honing your skills.
2. Twitch Partner Program: Where Established Users Generate Bigger Incomes
The Twitch Partner Program is for Affiliates that have an established viewership and are ready to take their channels to the next level. It comes with more perks to help your channel grow!
Let's start by talking about monetization features.
The way you earn money as a Twitch Partner is identical to when you were a Twitch Affiliate. The percentages you earn remain the same.
If you scrolled past the last section to read this one, here's the breakdown again:
Twitch Subscriptions: you'll get 50% of the revenue from the subscribers to your channel, based on the tier they've chosen.
Twitch Bits: there's a payout of $1 for every 100 bits your channel gets.
Video game sales: you can earn 5% of the revenue from games (or in-game add-ons) where the purchase originates on your Twitch channel.
Donations: you receive 100% of any donation made by a Twitch user.
Advertising revenue: this is paid out in $100 installments whenever you reach the threshold, which rolls from month to month.
The difference at this stage is the tools you're given to help grow your Twitch channel. Promotion to the Twitch Partner Program unlocks a number of special perks.
You'll be given access to…
custom chat badges
custom emotes and emoticons
verified user badge
custom bit badges and "cheermotes"
exclusive chat rooms
extended video-on-demand storage
priority support
free lifetime channel support for your chatbot
special partner-only promotional opportunities
broadcast delay to ensure fairness during competitive gameplay
up to 3 additional free lifetime channel subscriptions
…that can make for a more engaging environment when you're live streaming, generate buzz between Twitch users, and make running your channel a more frictionless experience.
These perks are a little more focused on esports and gamers, though as Twitch's categories of streaming content grow, you can expect to see more benefits for partners in other niches.
To qualify for the Twitch Partner Program you'll need to hit these metrics inside a 30-day period:
Stream for 25 hours.
Stream 12 different days.
Average 75 concurrent viewers.
You'll also be able to track your progress towards partner status in your Twitch.tv achievement dashboard:

Okay, so we've explored Twitch's on-platform monetization features and options. In the next section, we're going to look at off-platform options to boost your income even more.
Why You Need To Monetize Your Channel Away From Twitch
Twitch offers some great monetization options as part of its Affiliate and Partner programs.
However:
If you want to become a full-time streamer and make a sustainable living from your content, you're going to need to find a way to make money streaming beyond Twitch.
Twitch is a great platform to get started and reach an audience. There's a lot of profitable attention there every day. And, it's supported by the powerhouse that is Amazon.
But…
When you rely on Twitch as your only source of income, you become incredibly dependant on the platform. Worse still, they own your audience and have control over your income streams.
We've seen it before with platforms like YouTube.
When advertisers and brands are funding the business model, they want more and more control over the content they promote their adverts next to.
This means demonetization is a real possibility for you. If you create any content that goes against advertiser's constantly changing guidelines you can lose a lot of money.
You need only look at Metallica's live stream where Twitch pulled the audio to see how they react to situations that challenge copyright or its advertisers:
And, if big-name broadcasters like Ninja aren't beyond the reach of being demonetized or forced off the platform, there's every chance it could happen to you!
This is why we highly recommend you create multiple income streams, away from Twitch's platform, so you can protect the future of your live streaming business.
It will also give you the opportunity to keep more of the profits, connect with profitable brands, and own your audience.
Let's take a look at the options you can choose from…
5 Ways To Grow Your Income Beyond Twitch
1: Build Your Own Premium Platform
The most profitable way to make money on Twitch is to build your own video streaming platform. Let me explain…
Twitch is the perfect tool to find and connect with your audience. 15 million people go there every day to find live streamers and content to connect with!
If you can capture attention and deliver value on the platform, you'll be able to convert Twitch users into loyal fans – ones who are willing to pay to subscribe to your channel.
If they purchase one of your subscriptions on Twitch you'll receive 50% of the income. Which is great, but…what if there was a way for you to keep even more money? You'll be faced with the same scenario when it comes to Instagram monetization as well.
That's where running your own premium video streaming platform comes in…
Platforms like Uscreen allow you to create a live streaming video platform where you can broadcast to paying subscribers. Better still, you can take home even more money!
That's exactly what Warhammer 40k streamers, Deployment Zone, did when they launched DeploymentZoneTV:

They built a premium platform where they host their best live streams, like exclusive battle reports, modeling tutorials, and more.
It's a space where their most die-hard fans can come together and watch streams, talk in community live chats, and save their videos into a customizable content library.
Deployment Zone was also able to take full control over their income. Now, they can set prices for subscriptions, offer free trials, and create custom bundles: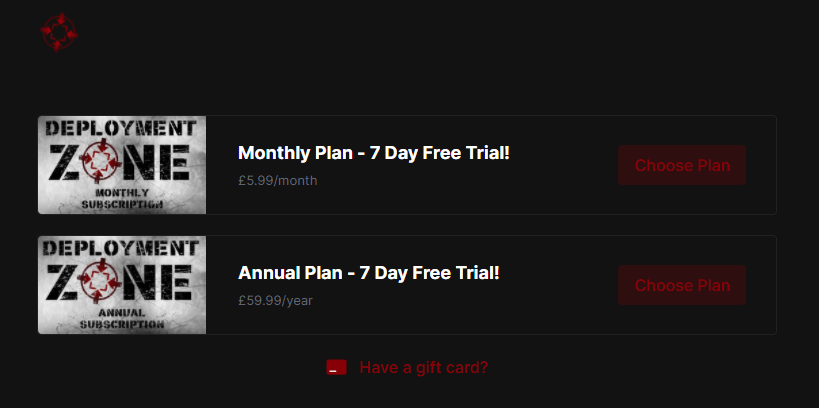 Even before Games Workshop announced Warhammer+, their own VOD platform, DeploymentZoneTV was one of the pioneers in the Warhammer 40k SVOD market.
If you'd like to learn more about how you can build your own live streaming platform, check out the link below for more information: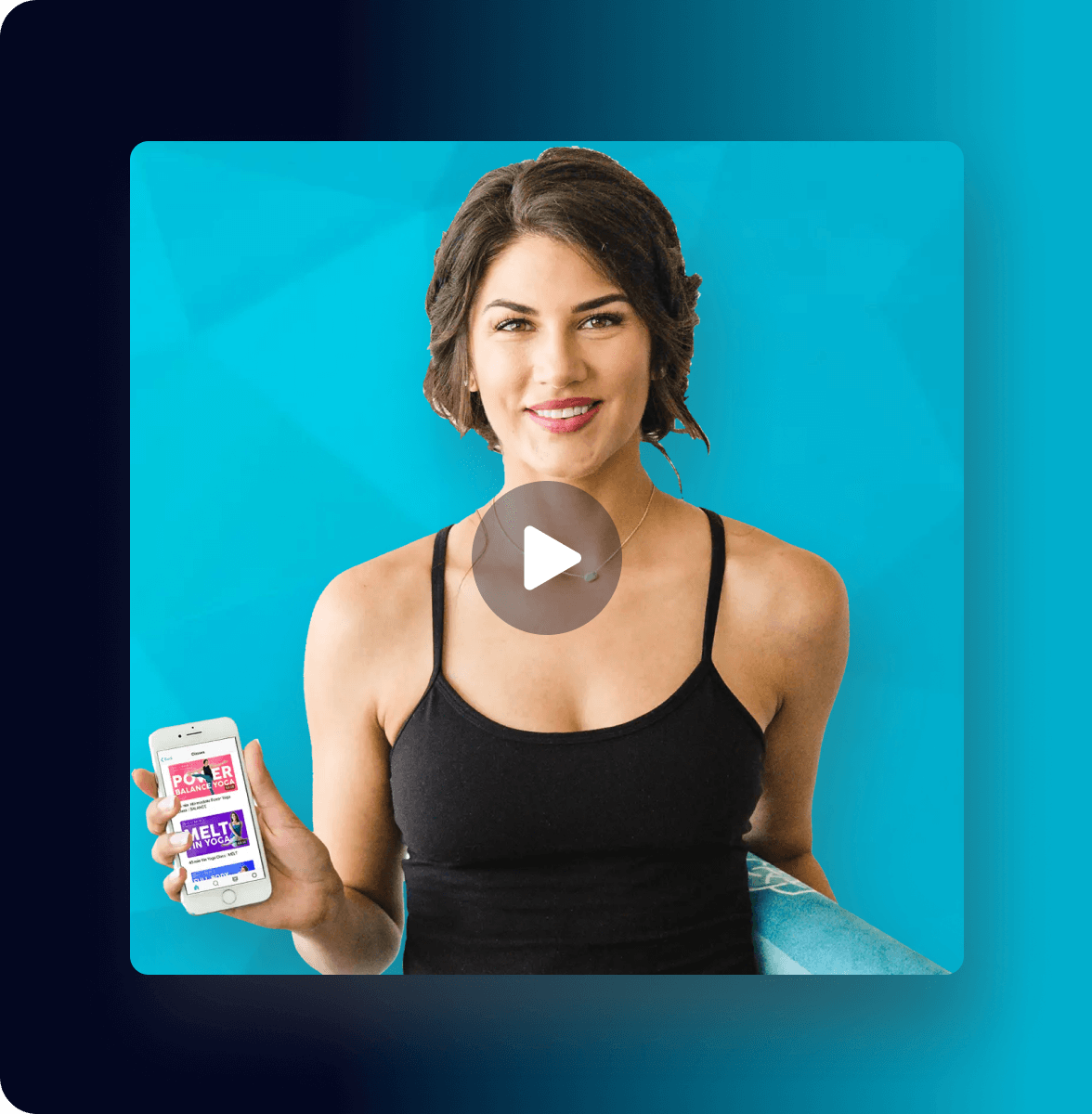 Get a Free Personalized Demo
2: Sponsored Streams
Sponsored streams are where a third-party advertiser pays you to promote their brand or product on your live stream. And, they are extremely profitable.
In fact:

Industry research shows that 96% of advertisers intend to invest in video ads of some kind, and 60% feel that in-stream adverts are the most valuable. So, there's money to be made here.
Sponsors tend to offer products that are relevant to your audience. So, if you're a gamer, they might be developers with games that are about to launch on Steam.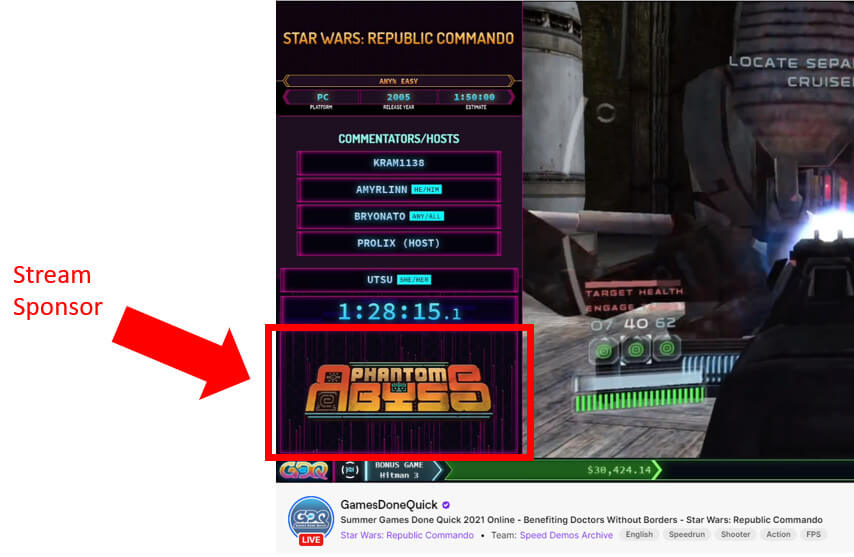 But pay close attention to your demographics. If your audience is predominantly male, for example, you may be able to find sponsors for non-industry products like grooming items.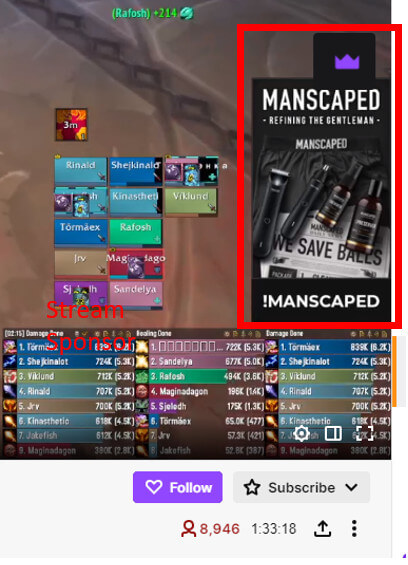 Sponsorships do require you to grow your channel before you can receive big payments. Advertisers often want to spend the big bucks on big audiences.
You'll also need to do some networking and outreach to find your first few sponsors. So, pay attention to who your audience is and what they need, then find companies that fit.
3: Donations
Donations are a simple and easy monetization option for your streams. Off-platform donations are allowed by Twitch and you can keep 100% of the profits for yourself.
You can set up donations by using a third-party donation service like Buy Me A Coffee: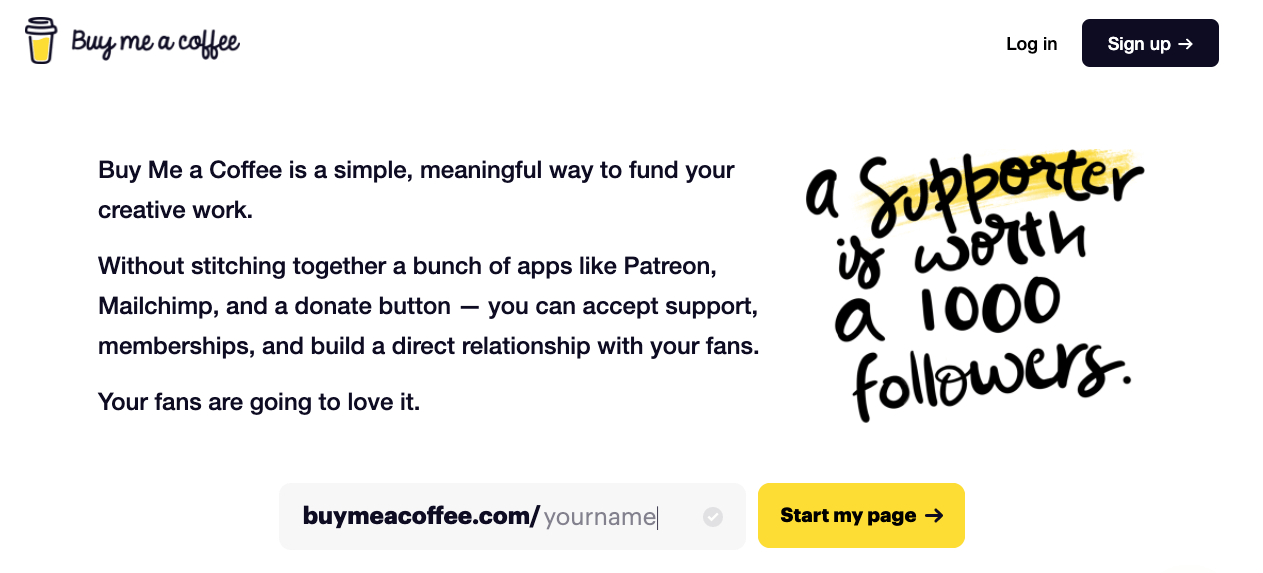 Or you can create a donation page using PayPal that you can link to directly in your Twitch bio.
Either way, make sure your donate option is clear and easily accessible from your streaming pages, like gaming streamer Sco has done here: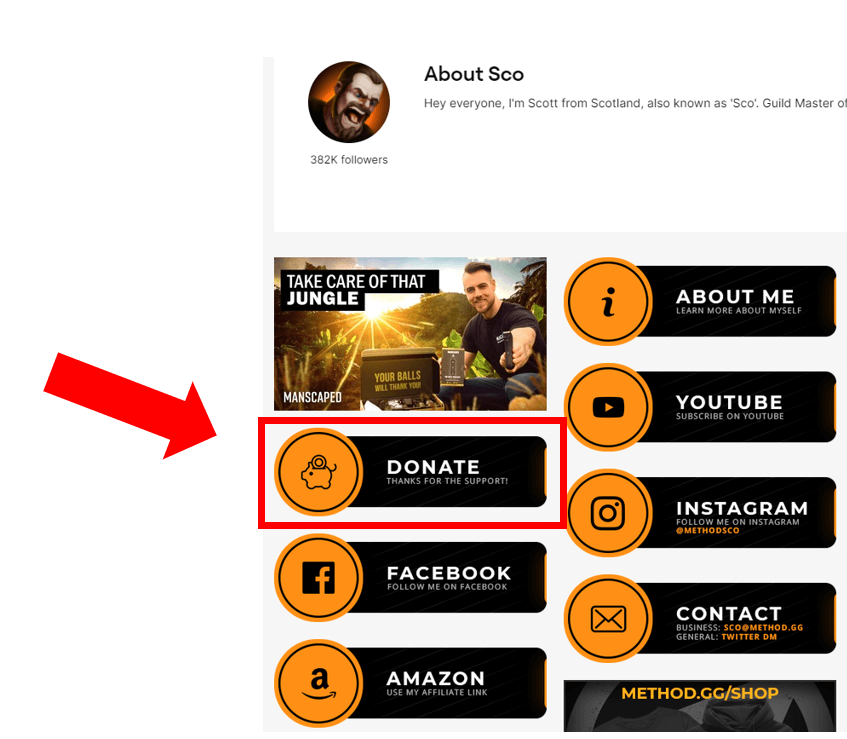 If you want to accept donations, we highly recommend creating some "suggested amounts" that people can send your way. This makes the decision-making process much easier!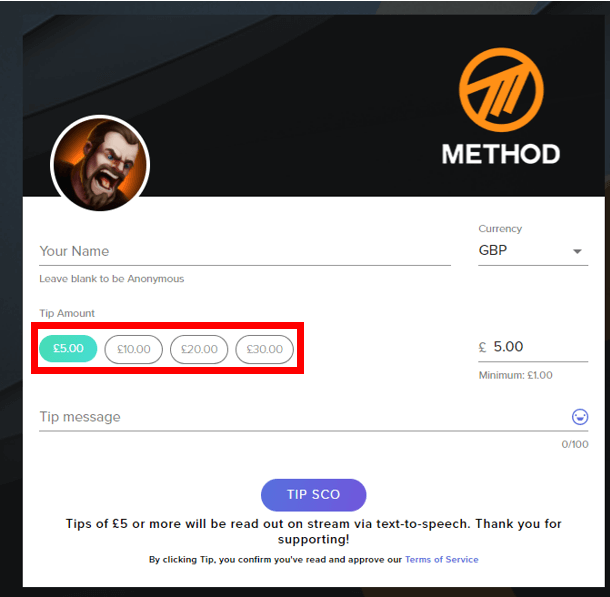 If you feel uncomfortable taking donations – which some streamers do – you can also look at some more transactional options to monetize your Twitch streams, like this next one.
4: Merchandise
Merchandise has become a big part of the live streaming world. This is because audiences love to show off who their favorite streamers are by wearing their swag.
Take a look at these cool pieces from German-language streamers PietSmiet:

Yeah, that's right. There's a chopping board in that image. Because the possibilities for the types of merch you can create are almost endless! (Someone once bid $90,000 on eBay for some streamers' used hot tub water.)
Now:
You might think that selling merchandise is only for well-established streamers who can afford to create their own products. But, it's actually more accessible than you think.
There are print-on-demand services like Sellfy or Teespring that make this easy. In fact, they cover all aspects of merchandising like product warehousing, fulfillment, and refunds.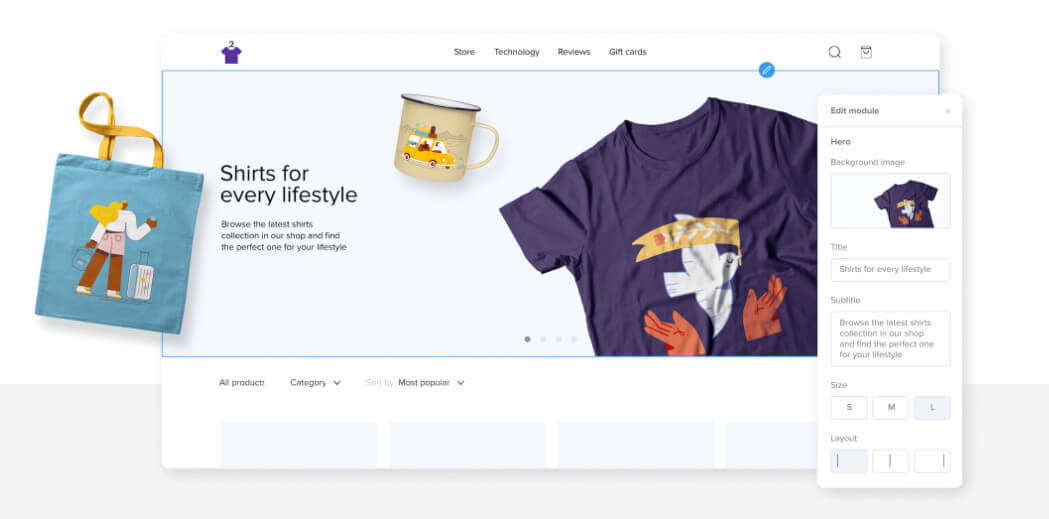 These platforms work by taking a percentage of your profits, usually between 40% and 60%. But, because they do most of the work, it's a fair deal that can create a decent income.
5: Affiliate Links
One of the most common ways to make money on Twitch is by using affiliate links. (These are separate from the Twitch Affiliate Program we looked at earlier.)
Just as a refresher…
Affiliate programs are offered by companies looking to grow their customer base. These programs work by giving you an "affiliate link" you can promote to your audience, like:
https://deltagamingkeyboards.com/yourtwitchname
If someone clicks your link and buys the product you receive a percentage of the payment. Affiliate rates are usually between 5% and 30% of the product's value.
These links are often included in your streamer bio, where you talk about relevant products or tools you use. For example, if you were to list the items in your gaming setup: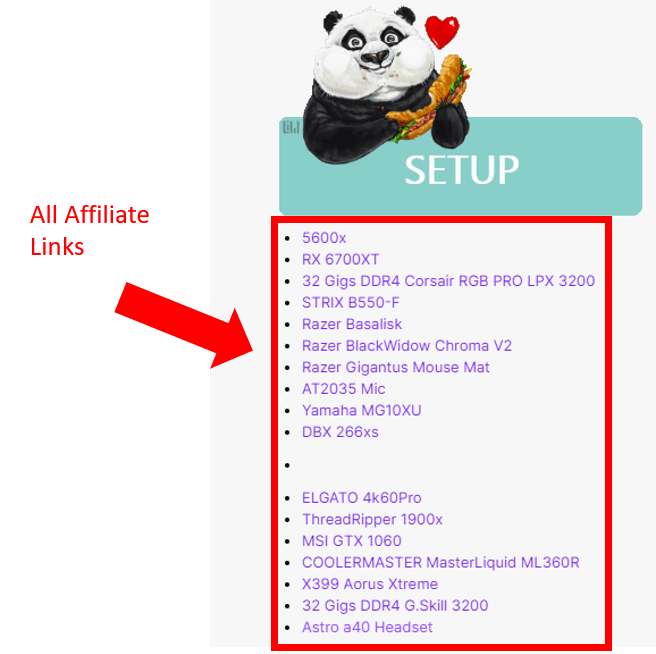 There are a few simple ways to find and join affiliate programs.
Firstly, you can look for general affiliate programs in your niche through a Google search. There are often websites that have already curated lists of profitable options for you: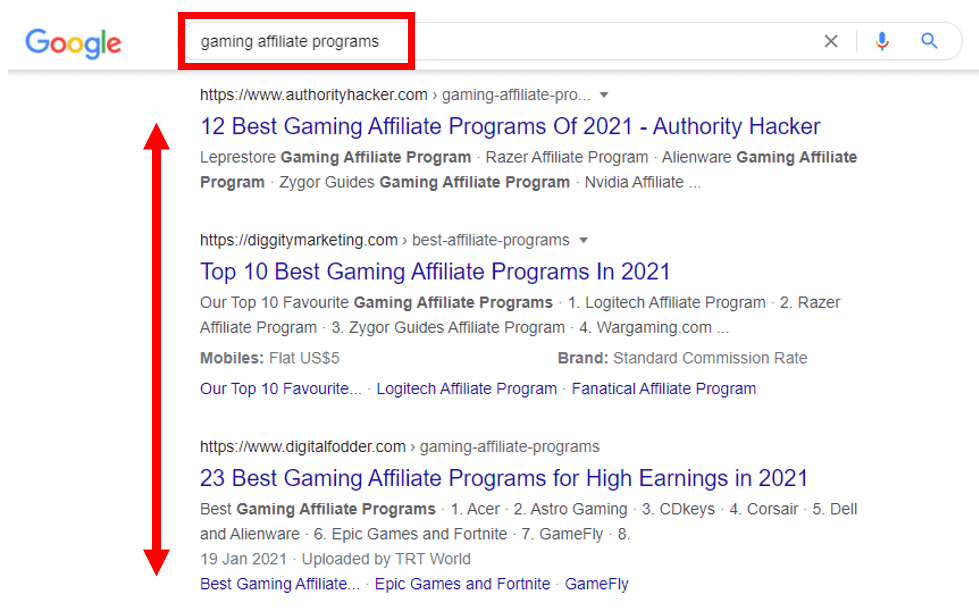 Secondly, you can head to the websites of products you use to see if they offer an in-house affiliate scheme. You'll usually find this in the website's footer, like here: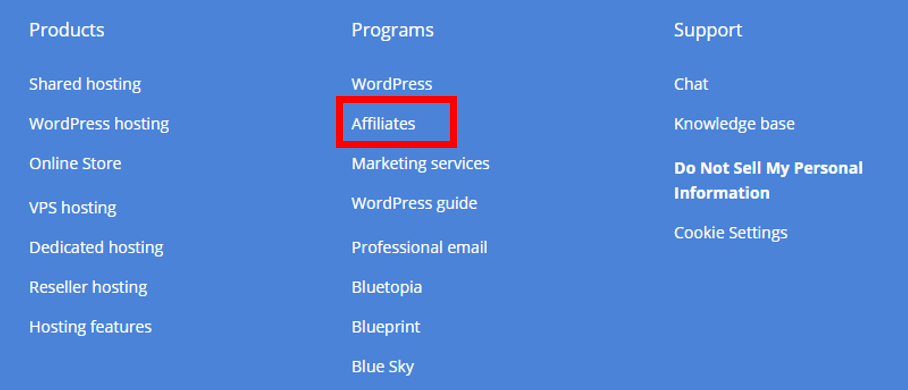 Finally, you can sign up for the Amazon Associates program. This lets you find products in Amazon's directory and link to them directly.
Just head to the product you want to promote and take the affiliate link from the taskbar that appears at the top of your browser: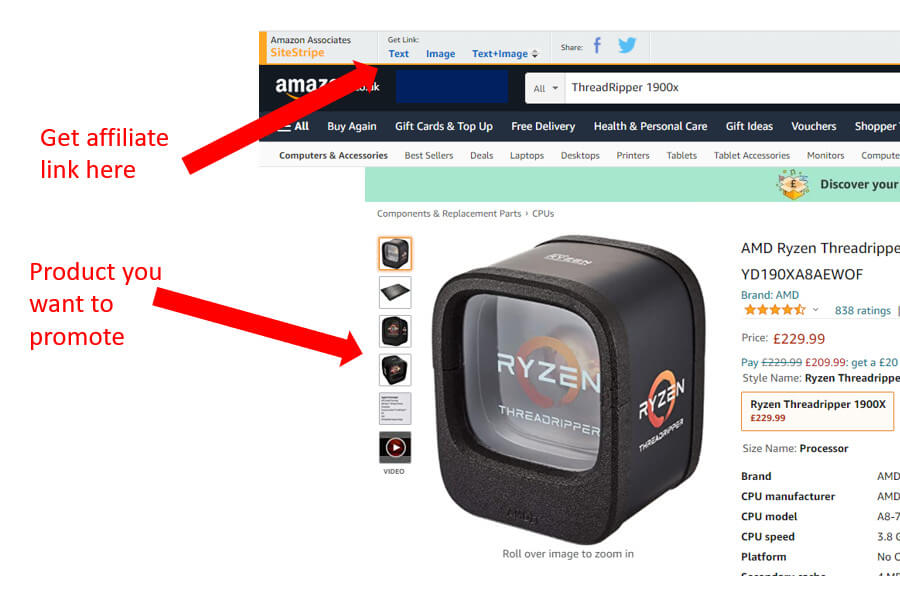 Affiliate marketing is a solid way to create some additional income from your streams. Though remember, it can be unreliable and is subject to changes at any time.
Wrapping This Up…
Twitch is the home of live streaming right now. If you want to become a full-time streamer, you need to know how to make money from your content!

You can build a solid base income using Twitch's Affiliate and Partner programs. But, you'll need to learn to monetize beyond their platform if you want to create a sustainable income.
We highly recommend exploring all 5 of the options we listed in this post. And, if you want to learn more about launching your own live streaming platform, we'd love to hear from you.
Get in touch through the link below!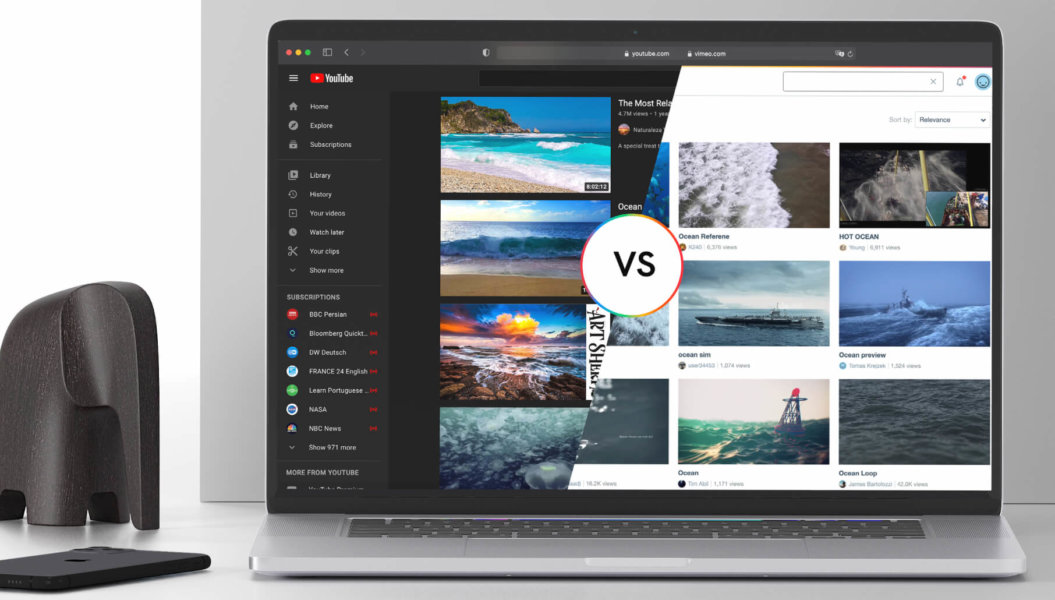 YouTube vs Vimeo: Which Platform is Best for Creators?