The image of the traditional church–with its pews, choirs, and hymnals–may still persist as the dominant image of religiosity in the minds of many people, but the truth is that many churches are now embracing the tools of the digital era to expand their ministries.
Just take a look at Christ Fellowship church in McKinney, Texas (see video below). Besides being active on all major social media platforms, the church boasts a polished website through which visitors can download the worship program by scanning a QR code.
Not only that–they have an Internet campus with live streaming and live chat features, as well as apps for giving donations online and exchanging goods and services to help those in need.
But this is not just the story of one tech-savvy church. There are many other religious ministries that are also embracing innovation for the good of their communities.
What about the Billy Graham Evangelistic Association? This trendsetting ministry is now using search-engine algorithms to reach people with the Gospel. The online evangelism project actually scours the web to find people who ask "Does God answer prayers?" or "Does God love me?"
A few years ago, the Episcopal Church released eHymnals for use with the iPad or other tablet readers.
Meanwhile, the Vatican has launched Twitter campaigns during special events and has its own Web TV channel. There's even a Roman Catholic app called Confession, which has more than 100,000 downloads.
Little-Known Stats
These trends might trigger "cognitive dissonance" in some–after all, isn't faith always pitted against science?–but the reality is that the changes to traditional religiosity are even more sweeping than we think.
According to a study conducted by Tyndale University, 74% of church members read the Bible on their iPads or phones; 54% of church leaders are not against the use of technology; and 99% of churches use sound equipment.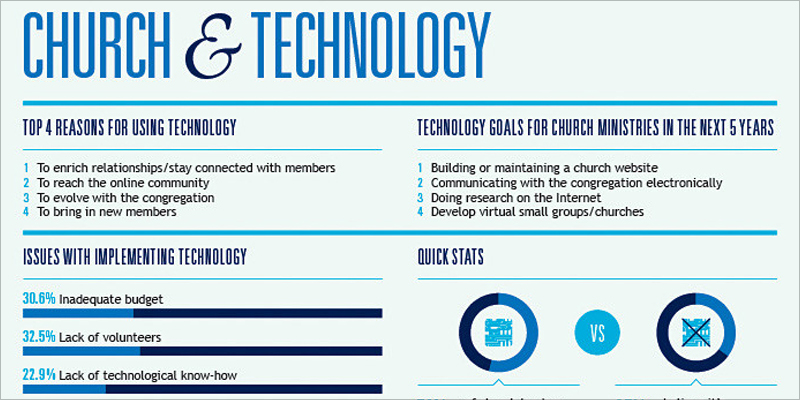 The Clergy Journal also found that at least one-third of churches are playing video clips during their worship services, while Leadership Network states that 78% of churches are using some form of a cloud-based church management system.
Going Digital Means Going Global
Churches and religious ministries, like all other organizations, have a vision, mission, and goals to work toward. One of the principal objectives of the church is to spread its message across the entire world.
If this goal is taken seriously both by leaders and church goers, then you can expect to see digital tools playing an increasingly bigger role within religious ministries across the globe in the coming years.
In line with this trend, one of the most effective and widely used tools in the church world today is online video streaming. The reasons why are not hard to understand:
● It allows those who cannot attend the service to watch it from anywhere. This includes moms who have stayed at home to care for children, those who are hospitalized or sick in bed.
● It facilitates the spreading of the message since it can be shared online via email or social media platforms. Certain video players can even be integrated directly with the church's website so that anyone can access sermons and recordings.
● It allows for easy distribution since all pre-recorded messages can be placed in a single streaming video site to which visitors can subscribe to receive their weekly sermons.
● It aids in retention since viewers can watch a particularly impactful message as many times as they want.
● It serves as a video archive which can be consulted at any time to watch previous years' events or messages.
● It enables servicemen and women and those who frequent travelers to stay connected with their local church from any location in the world.
● It can be used to promote the church by giving website visitors a preview of the church's culture and the pastor's preaching style.
● It saves time by allowing pastors and ministry leaders to record their classes and messages, which can then be used any number of times to train or teach subsequent groups of students or congregants.
● It is an effective means of equipping church-sponsored missionaries who are stationed in far-off locations.
● It can be used to reach impoverished locations around the world where access to Internet has significantly increased in the past few years.
● It enables small group leaders to use material from Sunday sermons in their discussions.
And if this weren't enough, there's also the simple reason that video is one of the most effective content formats out there today. Not only does it hold the audience's attention better than audio or text alone, it also appeals to a younger demographic, which helps to keep the church relevant in a rapidly changing world.
A Video Hosting Solution
If you know your church or ministry needs to go digital but don't know where to start, then you've come to the right place.
Uscreen is a simple and secure video hosting platform that enables you to easily distribute video content to users all over the world. Packed with powerful video hosting features, Uscreen can help you make that dream of expanding your ministry across the nation–or even the globe–a reality.
Besides allowing you to upload videos and all sorts of other content–such as audio files, podcasts, and PDFs of sermon notes–into your own video site, you can set up your content to automatically appear in your users' libraries. And for sermons organized in series, you can set up chapters so that users can easily find what they're looking for.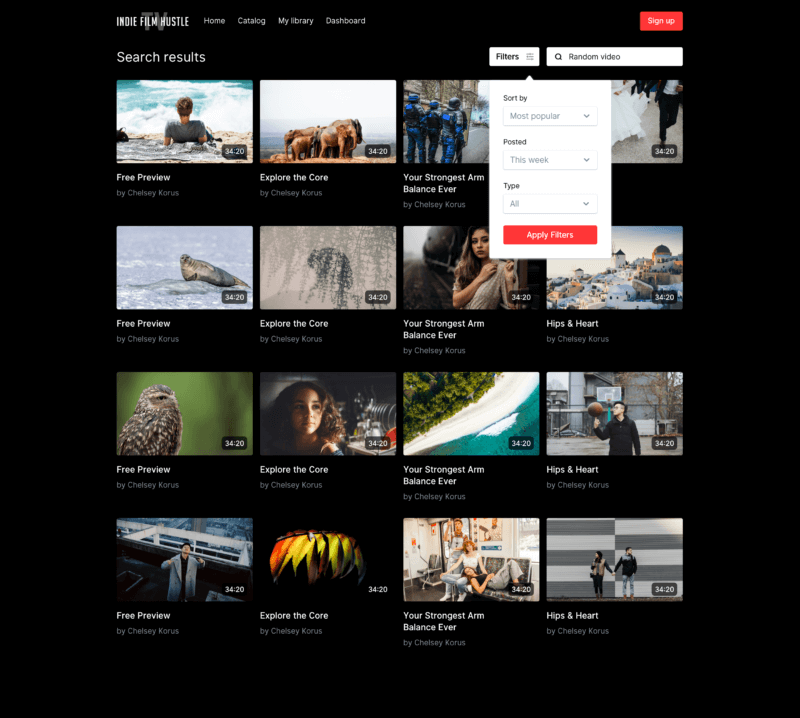 In line with your goals to significantly expand your ministry's reach, you can set up your website and storefront to present its content in a variety of languages. There's also the option of supporting subtitles in many languages, which are directly synced with the videos.
Since every single aspect of the site is fully customizable, you can achieve the exact look and feel you're going for. Or, if you prefer, there also a variety of professionally designed templates you can choose from. Best of all, it is completely white-labeled, so your core message gets all the attention.
And for all those who love to watch the weekly message on their tablets or phones, the platform makes it easy for your users to access all your content from any device via online streaming, or they can also download for offline use.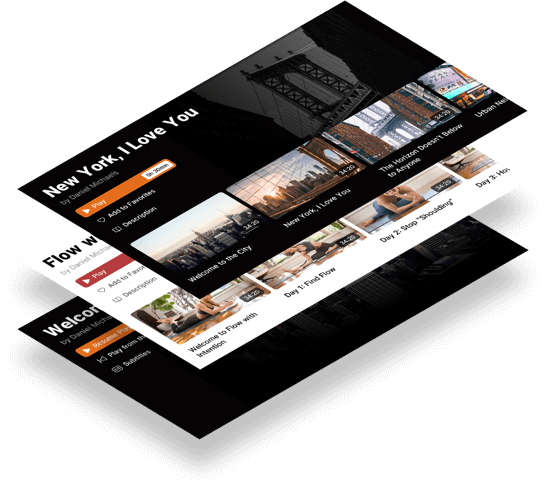 To replicate that same sense of community you have within your ministry, you can also connect your site with your social media accounts, including Facebook and Twitter, and enable discussions between viewers on any teaching or sermon.
Since we know that you're eager to know which messages have had the most impact, you can see exactly how many times your videos were watched and identify the most popular chapters with Uscreen's easy-to-use analytics and reporting features.
Finally, in order to raise funds for specific projects or cover the costs of special events, you can also conveniently charge viewers through pay-per-view or subscription-based payments. Alternatively, there's the option of requesting donations and contributions so that giving is encouraged without excluding anyone.
As you can see, Uscreen is one of the most powerful video hosting platforms out there, and it takes its mission very seriously: To create the best video platform possible for your needs and your customers' needs so that success is virtually guaranteed.
We're always here to help. If you have questions or just want to learn more about what Uscreen can do for you, feel free to contact us or drop us a line below in the comments section!