If you create "Made for Kids" content on YouTube, you're in the business of making people happy.
And the key term here is "business," because you can definitely make good money in the process!
Ad-based revenue on YouTube is one way to do it. But this comes with strict rules and regulations, and navigating them can be a minefield.
In fact, channels that accidentally go against these rules can be demonetized overnight.
So if a better and more sustainable option sounds good to you, stick with us.
In this guide, we'll show you 7 ways to make money on your 'Made for Kids' content, including the best platforms and tools to take your brand to the next level.
Let's go!
COPPA and the 'Made for Kids' Restrictions
I know about COPPA, take me to the monetization options!

Before diving into some monetization strategies, we need to talk about COPPA.
The Children's Online Privacy Protection Act (COPPA) was established in 1998 to keep children safe. Its main goal was to combat deceptive marketing techniques targeting children.
As the internet became more popular, children became more vulnerable to dodgy practices, and companies came under greater scrutiny.
In 2019, the Federal Trade Commission (FTC) served YouTube with a $170 million fine for violating COPPA. It claimed YouTube had illegally collected information on children (under the age of 13) for its personalized ads.
(The FTC also served TikTok with a $5.7 million fine for the same issue.)
So, YouTube had to change its rules and guidelines to avoid any further legal action.
That means the onus is now on content creators to label their videos as 'Made for Kids' or not. And videos that are not labeled correctly under the FTC's standards could make the video owner vulnerable to massive fines of up to $42K per incorrectly-labeled video.
As you can imagine, there's lots of information floating around on the topic. And we would urge you to read as much as possible or seek legal advice if you're unsure.
For the full description of what classifies as "kids' content," check this official FAQ from the FTC, in section 4, or this video.
In short, personalized ads are definitely not allowed on 'Made for Kids' content. But there's also a raft of other features that are not allowed at the channel and video level, including:
Notification bell.
Posts.
Stories.
Autoplay on home.
Cards or end screens.
Video watermarks.
Comments.
Donate button.
Live chat or live chat donations.
Merchandise and ticketing.
Playback in the Mini Player.
Super Chat or Super Stickers.
Save to playlist and Save to watch later.
For example, for any video on the Disney Channel, you can't:

Subscribe with notifications on – the bell icon is disabled.
Watch a video in the Mini Player – it just pauses and displays the message: "Miniplayer is off for videos made for kids."
Save a video for later – you'll see the message: "This action is turned off for videos made for kids."
Give it a try, and you'll see what we mean.
Bottom line: The 'Made for Kids' restrictions means it's incredibly tough for kid's content creators to make money on YouTube.
But it's still possible!
Read on to discover how you can make money from your YouTube channel…
How to Make Money as a 'Made for Kids' YouTube Channel
With all the talk of legal action, zero ad revenue, and diminishing monetization features, you might be wondering how you can make money as a 'Made for Kids' content creator.
Good news!
We're here to show you how to stay on the right side of the law and make money from your kids content.
Let's take a look…
1. Launch Your Own Video Streaming Platform
The first way to make money is to park YouTube and focus on launching your own video streaming platform. (Notice we said "park" because you'll need it later on.)
The best way to make money with your kids video content is to build a standalone video-on-demand (VOD) platform. Think of it as a portal where kids and parents can find, watch, and engage with your online videos from anywhere, at any time.
Having your own platform allows you to:
Set your prices.
Keep creative control of your videos.
Adjust your content strategy based on your audience's needs.
You could build this platform yourself by piecing various applications and components together. But that takes time, patience, and perseverance.
And while that might suit some people, we're guessing you'd rather spend the time creating some more awesome content.
If that's you, then we recommend using Uscreen's all-in-one platform.
You can create a custom website, upload your videos, optimize your catalog, set your prices, and manage your marketing from one easy-to-use dashboard.
However you decide to build your VOD platform, you need a way to monetize your content, right?
So, what's the best way?
Let's look at an example.
Kids content creator Jason David created his standalone VOD platform on Uscreen called MyTRIBE: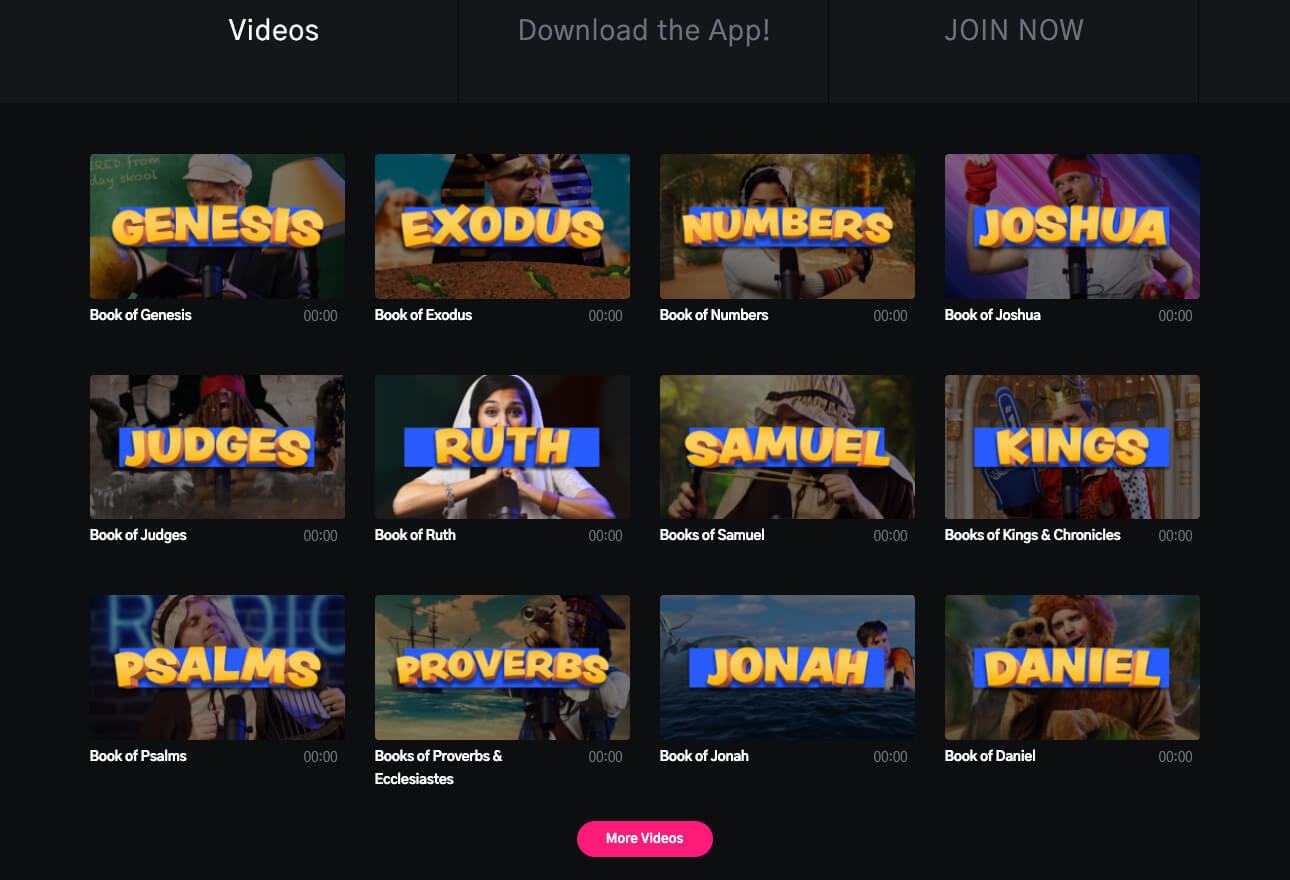 Here, families can subscribe to his kids content with a recurring monthly or annual fee: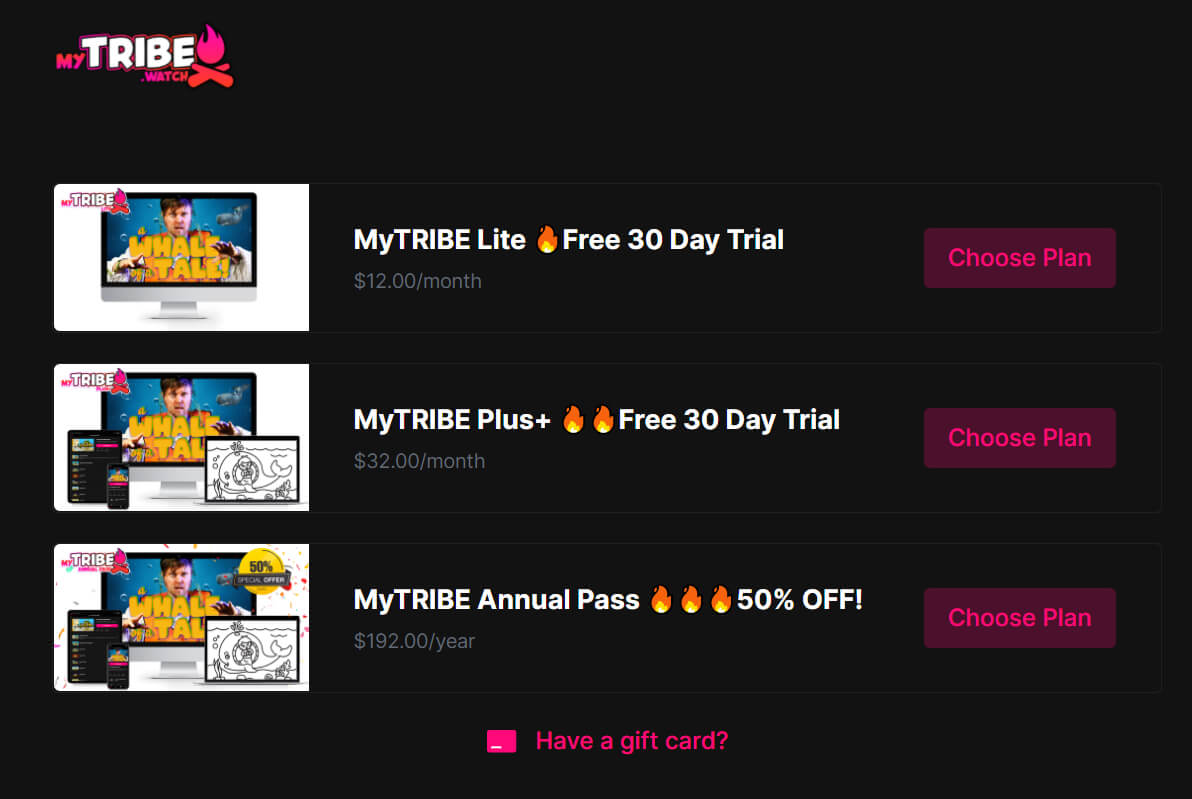 This type of monetization model is called SVOD: Subscription Video-On-Demand. It's the same model that Netflix, Amazon Prime, and Disney+ use for their video streaming services.
And it's a proven way of building a stable and consistent income over time.
Research from September 2021 predicts that SVOD in the United States will grow by 33% from the end of 2021 to 2026, reaching 450 million subscriptions. The report also found that one SVOD household in the U.S. will pay for more than 4 platforms by 2026.
As well as SVOD, you might come across another monetization model called TVOD: Transactional Video-On-Demand.
It's where customers make one-time purchases to access specific content.
For instance, you might purchase an online course or pay for a major televised sports event like a boxing match.
It's possible to use a combination of SVOD and TVOD. For example, you could use SVOD for your regular subscription service and TVOD for one-off special events, such as a live stream.
If you like the idea of launching your own subscription-based video-on-demand platform, then you're gonna love the next monetization method.
It's simple with Uscreen.
Build, launch and manage your membership, all in one place.
2. Create an OTT App
Launching your own video streaming platform is just the beginning. On Uscreen, you can take your kids content to the next level with an OTT app.
OTT apps, or Over-The-Top apps, allow your audience to watch your content on their favorite devices and services, including smartphones, smart TVs, AppleTV, Android TV, Amazon Fire, and Roku.
Right now, OTT Apps are hot!
In fact, eMarketer predicts that people will spend more than an hour a day watching videos on a subscription OTT service in 2022.
Adding your content to an OTT app can increase your audience and revenue by up to 30%.
With Uscreen, all you have to do is request the OTT apps, and the Uscreen team takes care of the rest.
You can learn more about OTT apps and why they're important in the video below:
It's simple with Uscreen.
Build, launch and manage your membership, all in one place.
3. Start Live Streaming
Live streaming has become a crucial part of running a video business.
I'm sure you'll agree that we all watched more live streams during the pandemic.
Viewing figures from Uscreen's customers showed that the number of live streaming events increased by 300%, and eLearning saw an increase of over 980% in minutes live streamed.
As a kids content creator, you could use live streaming to host special shows. For example, suppose you taught magic tricks for kids, then you could host a live magic show.
Kids love live shows as much as adults, and chances are they're going to stay engrossed for longer as they don't want to miss out on any of the action.
As we mentioned earlier, you could charge for a one-off event using the TVOD model. It might be a way of non-subscribers signing up for one piece of content without any long-term commitment. And then, of course, once they've watched your live stream, they'll want to subscribe for more.
With Uscreen, you can host live streams from within your platform and then save the recording to your video library for regular subscribers to watch later.
You can learn more about how to get started with live streaming in the video below:
It's simple with Uscreen.
Build, launch and manage your membership, all in one place.
4. Sell Kid-Friendly Products
You can increase your revenue further by selling branded merchandise. This can be a mixture of digital and physical goods, such as ebooks, clothing, toys, coasters, and stickers.
For example, Art For Kids Hub sells ebooks:

Plus printed t-shirts and hoodies: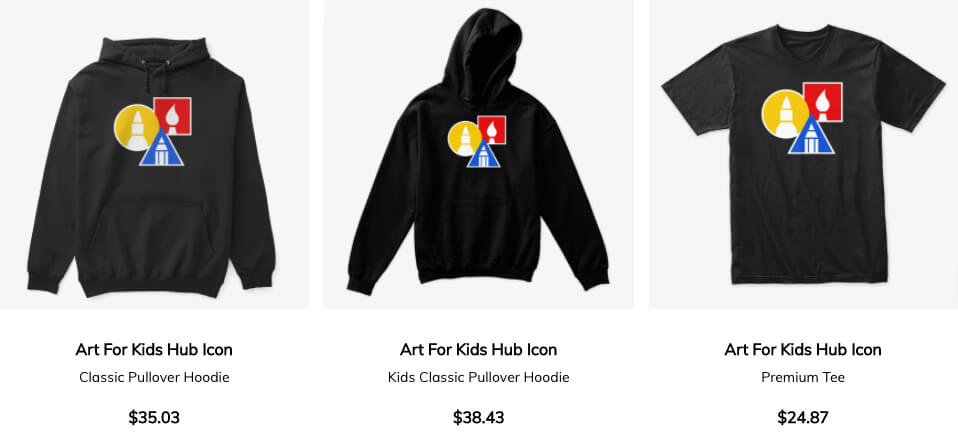 While MyTRIBE sells a selection of t-shirts, soft toys, and coasters:

It's simple with Uscreen.
Build, launch and manage your membership, all in one place.
5. Become an Affiliate
An affiliate is someone who regularly uses a product and receives a commission for recommending it.
Basically, you get a percentage of the ticket price if you make a sale. It's a way of earning passive income on top of your recurring subscription revenue.
For example, Art For Kids Hub uses the Amazon Associates program to promote their favorite art supplies, including Sharpies, Kinetic Sand, and Oil Pastels: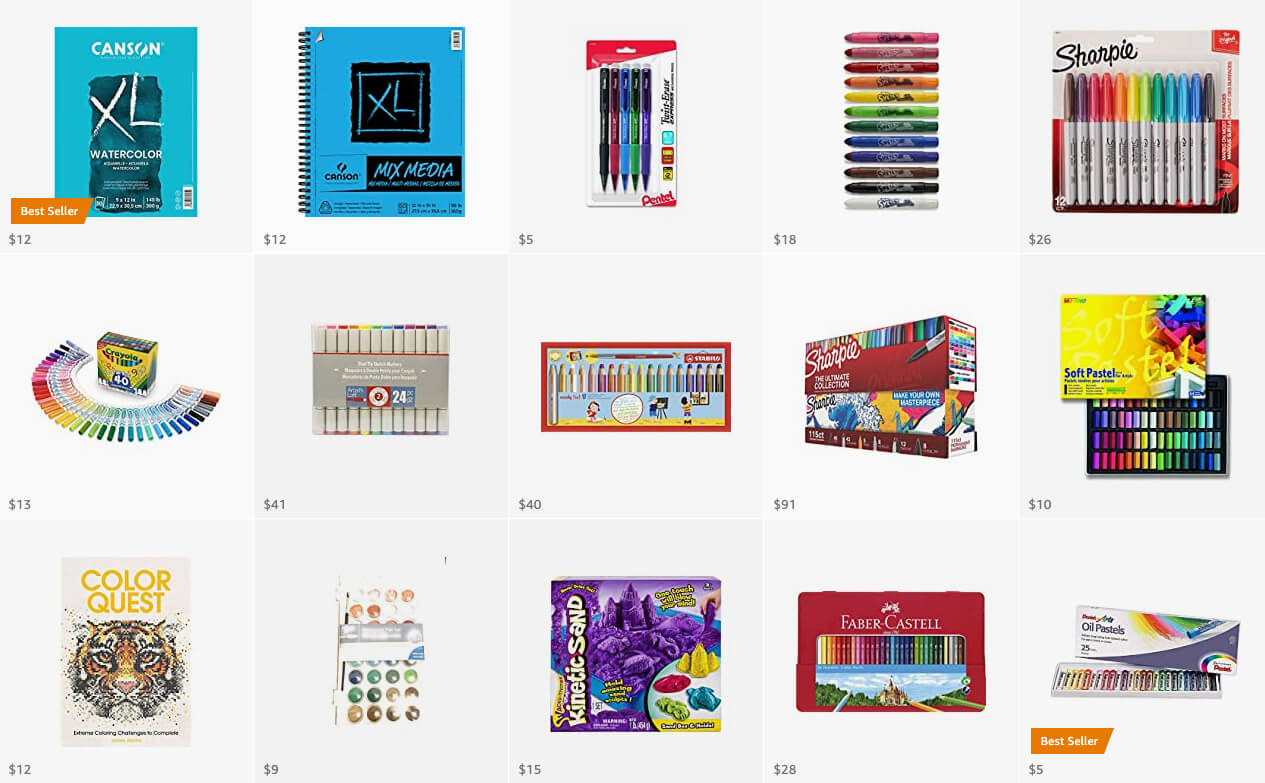 You can find other relevant affiliate schemes by searching Google, like this:
[product and/or brand name] + affiliate program
For example, you could search for stationery products, like this:
stationery + affiliate program
This will bring up any related web pages, such as this one for Stationery Island: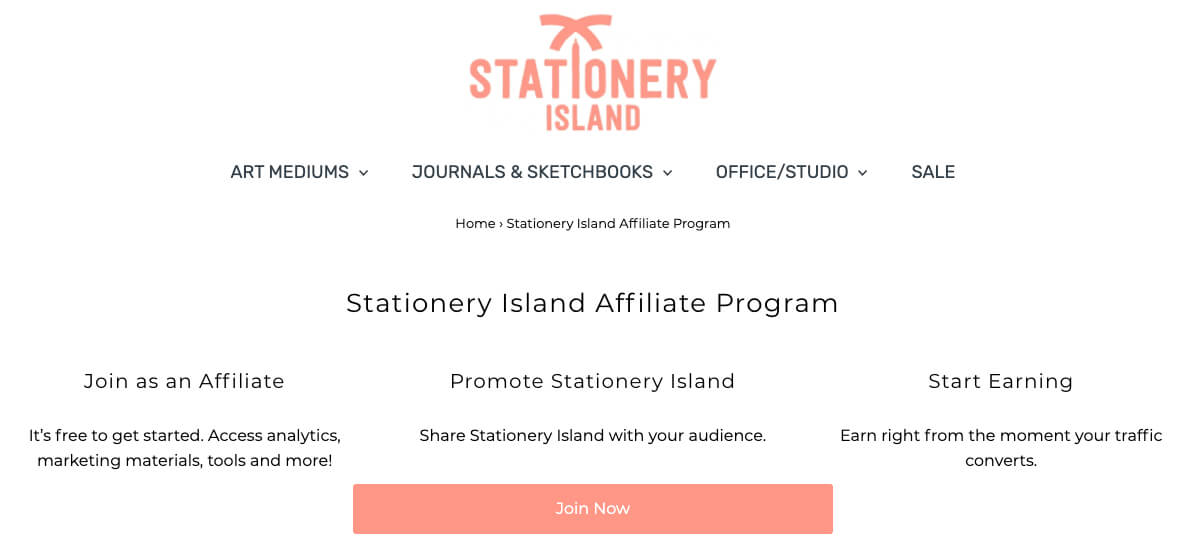 When you find an affiliate program you like, just follow the sign-up options on their website.
Note: For transparency, you should include a disclaimer on your website or social media that clearly states you're an affiliate for a product and that you'll earn a small commission should they buy via your link.
6. Find a Brand Sponsor
Sponsorship is an excellent way to make money from your 'Made for Kids' videos. The key to attracting sponsors is through creating high-quality content.
For instance, if Sharpie was looking to promote their products, they might approach Art For Kids Hub and sponsor some specific content in return for a shout-out or special mention. Then, Art For Kids Hub might stream a live masterclass showing kids how to create stunning artwork using Sharpie pens.
On YouTube, this video from Moonbug Kids Learning Corner, "Potty Song with Pampers Nappy Pants," was sponsored by Pampers:
But, you'll notice it's clearly marked on the screen, and a note appears at the start of the video to inform viewers that the channel received money or free products to make the video:
This channel got money or free things to make this video.
Remember to partner with ethical brands that offer relevant products to your kids content.
7. Use YouTube as a Marketing Platform
Launching your own video streaming platform means you can make the most of both your VOD and YouTube::
Your VOD is your video monetization platform – it's where you sell and stream your video content.
Your YouTube channel is your video marketing platform – it's where you get your streaming business discovered and grow your brand awareness.
YouTube may not be a video monetization platform. But it is the second-largest search engine after Google.
You can turn your YouTube channel into a marketing machine that lets you direct your viewers to your premium video streaming service.
Kids content creator Jason David uses his YouTube channel to promote his MyTRIBE platform. For example, The GREATEST Opening Line of ALL Time video promotes his Book of Genesis Collection:
One of our best strategies is offering 5-minute teaser videos on our Youtube channel to give people a taste of the content they get as subscribers. We add a link in the video to our landing page, which brings them to our Uscreen website. There, we explain our service and tell them more about our apps.

That marketing style has done a lot for our business; we often see customers watch the teasers on Youtube for a couple of months before they decide to subscribe.
Follow these 6 simple steps to turn your YouTube channel into a marketing engine that'll grow your video platform:
Create a landing page for your video streaming service.
Switch to a "Search Engine" mindset.
Adopt the YouTube Marketing Funnel.
Get clear on your YouTube content structure.
Optimize your existing content.
Create targeted content for your new marketing funnel.
Wrapping Up
With all the restrictions placed on 'Made for Kids' content creators, it'd be easy to give up and walk away. But you know you have the talent – all you need is the right platform to host, sell, and promote your videos.
Kick start your video monetization strategies with these 7 tried-and-tested ways to make money as a 'Made for Kids' content creator:
Launch Your Own Video Streaming Platform
Create an OTT App
Start Live Streaming
Sell Kid-Friendly Merch
Become an Affiliate
Find a Brand Sponsor
Use YouTube as a Marketing Machine
It's simple with Uscreen.
Build, launch and manage your membership, all in one place.