What do online fitness trends have in common with HIIT classes?
It can be challenging to keep up… plus you're always quietly hoping that they're burpee-free.
Luckily, we've enlisted the help of 9 fitness experts and creators to help you keep pace with the biggest online fitness trends in 2023.
From online communities to digital downloads, this post has it all.
Short on time? We got you.
Just click on any of the links below to skip to the topic you'd like to know more about…
The 9 Key Online Fitness Trends You Need To Know In 2023
Warmed up and ready to read? Let's jump into the trends!
1. Connection Comes First: Online Communities
If the success of popular fitness program creators has taught us anything, it's that communities are the key to customer retention.
One of the biggest fitness trends we will see this year is a larger focus on online fitness communities. Due to the pandemic, online fitness programs aren't a unique offering anymore.
So many businesses and apps have popped up, making the online fitness space very oversaturated. This means businesses need to prioritize overall customer experience and community in order to set themselves apart from the competition.
Building a community surrounding your fitness brand is definitely something businesses should be considering this year. This could look like having members-only Facebook groups for consumers to engage in discussions and seek advice, or even specific merchandise only available to members of your brand, like t-shirts or water bottles.
By investing in your community of consumers, you are investing in long-term, effective brand loyalty.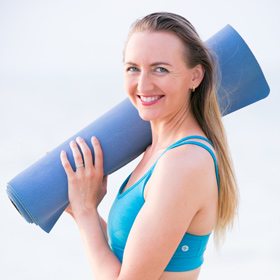 Brett Larkin
Founder & CEO, Uplifted Yoga
2. Live It Up: Fitness Livestreams
Balancing your video-on-demand offering with your livestreams is a lot like a workout split. You've got to find what works best for you (and your audience).
That being said, we think live streams are a lot like leg day: the best session of the week… Don't @ us.
Once a week or so, you can schedule live streaming for your followers. Live seminars are an excellent marketing tool. This will let your followers who have not purchased an online training subscription see inside your virtual classes and what makes them so fantastic.
Many influencers take advantage of this opportunity to meet new people and work with other brands. Going live will also help you increase your channel's engagement and attract new subscribers. As a result, the algorithm will favor your blog and recommend it to more people who share your interests.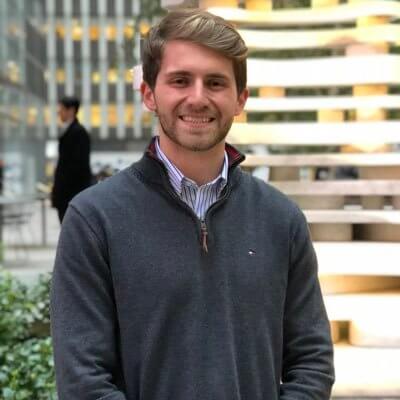 Dustin Porreca
SEO Manager, Elevate Demand
Takeaway: Live streams are one of the most effective ways to interact with your members, as well as your greater audience. Host live streams on your membership site to connect with your members, and go live on YouTube and other social media platforms to connect with potential members.
It's simple with Uscreen.
Build, launch and manage your membership, all in one place.
3. Make It Mini: Shorter Workouts
It's a new year and everything is opening up post-pandemic. Schedules are packed and motivation is shaky. Enter: mini workouts, for when we've had too many mini pizzas.
Trainers and fitness creators should focus on mini workouts this year. This is because many clients can be out of shape due lack of physical activity during the lockdown. So, instead of a 45-minute workout, they should encourage people to do quick sessions. It is helpful for individuals trying to achieve their fitness goals. You can advise clients depending on their needs to include these 10-minute workouts throughout the day for the best results.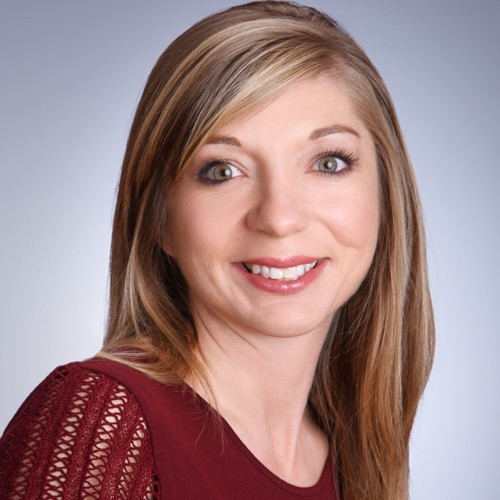 Dr. Lea McMahon LPC
Chief Clinical Officer, Symetria Recovery
Takeaway: One of the most common reasons people cite for not working out consistently is a lack of free time. Try incorporating short workouts into your offering this year. You could build a 'short workout' playlist, or turn it into a series to cater to the segment of your viewers who are strapped for time.
4. Watch It: Wearable Technology
What's up? Our heart rate, according to our (sweaty) smart watch.
Wearables are set to be popular this year since they allow your viewers to monitor their health data and track the progress of their fitness levels over time.
I've already seen a lot of buzz about wearable fitness technology so far this year. I think that's going to be one of the biggest trends we see.
There have been tons of advancements in this kind of tech over the past handful of years, as well as advances in home exercise equipment like stationary bikes and even rowing machines. People are excited to further integrate their workouts into this broader picture of fitness and health this technology allows us to access.
With this in mind, it's going to be important for fitness creators to work with customers on how to use these tools to drive their results. Which means, of course, doing research ourselves on how they can be best used in this capacity.
Caroline Grainger
ISSA Certified Personal Trainer, FitnessTrainer
Takeaway: Wearable tech like fitness trackers and smart watches are set to be even bigger this year. Get on the trend and play around with how you can incorporate these real-time health metrics into your virtual training. For example, fitness creators on our platform have the option to integrate their workout classes with the Apple Watch Fitness Tracker.
It's simple with Uscreen.
Build, launch and manage your membership, all in one place.
5. Get Those Gains: Audience Growth
Tried-and-tested marketing tactics are like squats. Sure, they're an old staple… but they work, and they're necessary for growth.
Growing an online fitness business in today's world is more accessible than ever before. With reliable platforms like Instagram and YouTube in addition to the explosion of TikTok the opportunity to grow an audience online is undeniable.
With the right systems in place like tools that help you offer free content in exchange for email addresses, you can build a contact list that you own, and build an email marketing engine to drive traffic and conversions to your online fitness offer.
This might sound like an old school tactic, and you're not wrong. But there's a reason it's still talked about today.
It works.
There's no reason to reinvent the wheel. If you want to stand out with your content, that's great. Find a way to differentiate your brand and voice while focusing in on a specific fitness niche to serve, but don't mess with marketing tactics responsible for generating billions in revenue.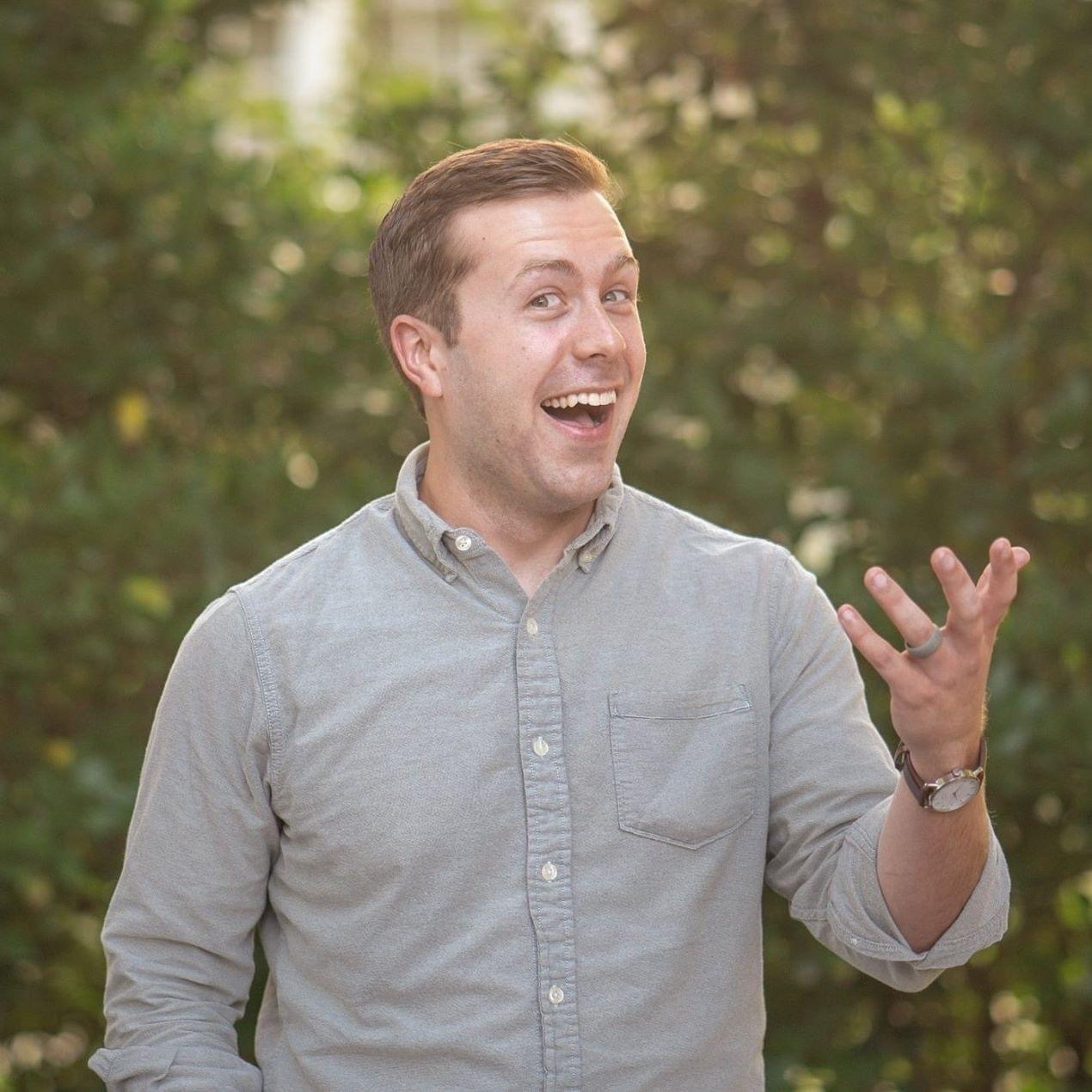 Daniel Kosmala,
Video Expert and Creator, Uscreen
Takeaway: Social media is the perfect way to grow your audience and share sneak-peeks of your membership site and fitness program. Use social media to show off the types of workouts you offer, the results your customers get, and some glowing testimonials. Capture email addresses through a weekly or monthly newsletter, and then use that newsletter to market your paid fitness classes every now and then. And Bob's your uncle.
6. Say 'Hi' to Hybrid: Varied Content
The people have spoken, and they've said "hybrid". Flexibility will be key for more than just mobility this year, you'll need it for the fitness content that you create.
I think hybrid gym memberships will start to become more popular, even in post-pandemic times.]
Much like the home office, many people seem to enjoy working out from the comfort of their own home, while still having the option to hit the gym if they wanted to. Avid gym goers want the flexibility and freedom of choosing between home workouts or in-gym sessions, even post-pandemic.
By including online sessions, group meetings, specialized classes or even seminars on mental health, proper nutrition, stress reduction and an overall healthy lifestyle, fitness studios, and fitness creators have the unprecedented opportunity to offer what was so desperately needed in the fitness industry: Variety and community.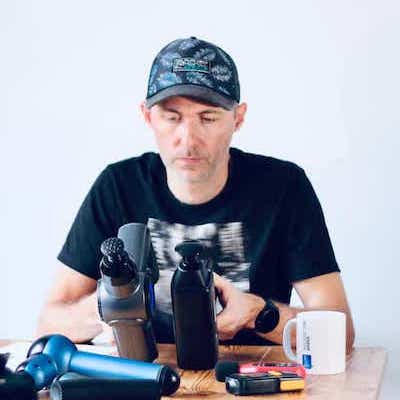 Luke Deszczulka
Co-Founder, Massage Gun Advice
Takeaway: Gym-goer habits are changing, and it's time to shake-weight things up. In addition to your at-home, bodyweight training videos, create fitness content that your viewers can follow at the gym.

For example, you could throw in some free weights like dumbbells and kettlebells, and (if you're feeling adventurous) even hula hoops. Ultimately, you could guide your viewers through proper form for both strength training and cardio, and they can take that with them wherever they work out.
7. Let's Get Digital: Downloadable Programmes
Digital downloads are the cornerstone of digital fitness and passive income. This trend is the perfect win-win for both you and your followers.
If you have a tried-and-tested fitness program that consistently delivers positive results, consider turning it into a downloadable workout plan. It's possible that some people may benefit from your exercise program but currently lack the funds to invest in it.
Downloadable workout programs and digital content are ideal for people who are self-motivated and willing to put in the effort but require some direction.
Selling digital content has the advantage of allowing you to build a standard program that multiple individuals can pay to download. Customers that want more information from you can pay for your other services or membership.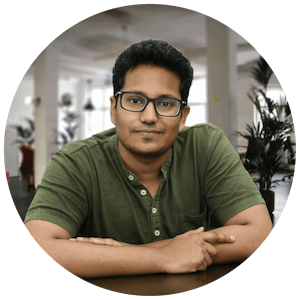 Sumit Bansal
Founder, and CEO, TrumpExcel
Takeaway: Digital downloads are the perfect compromise for your customers who aren't able to commit to your online fitness program. Take all of your fitness and personal training expertise, and package it into an easy-to-follow, digital PDF guide. This is a great stream of revenue in addition to monetizing your fitness videos, and it allows you to reach a market that is otherwise priced out of your membership offerings.
8. Elevate the Experience: Word-Of-Mouth Marketing
Word-of-mouth marketing is a big deal for fitness businesses. In fact, 64% of marketing executives claim that word-of-mouth is the most effective form of marketing.
The best way to benefit from WOM? Provide a great experience for your existing customers.
Right now we're seeing that the willingness for the fitness consumer to engage online and tell their friends is about service, results, and the experience.
All fitness businesses (studios, gyms, health clubs, etc) and fitness professionals need to elevate what they offer to build relationships in an online setting, while informing their clients or members and challenging them in new ways – all while having fun doing it.
Ultimately, finding success online isn't always going to be about the best workout or the most classes, it will be about whether or not I enjoy what you offer, will be willing to tell my friends, and find results from your training or coaching.
Before when these businesses were looking to generate new revenue, they had to do so by getting more people to "walk through their doors" – now the opportunities are endless.
A person who would never want to step foot into a studio or gym can now become part of your culture but train remotely. This opens up massive potential because you can cast a significantly wider net to attract a target audience to train online and never set foot in your physical, brick-and-mortar space.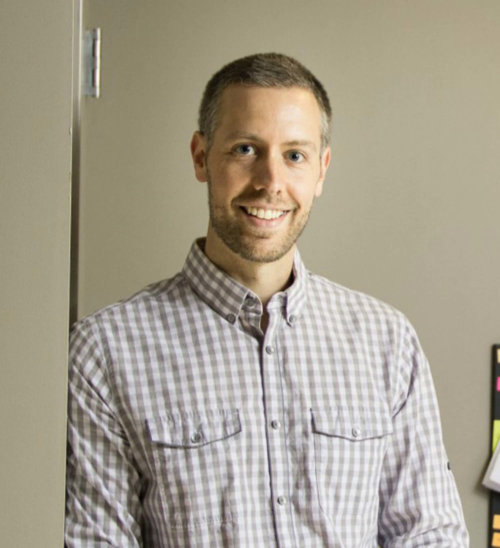 Joshua Leve
Founder & CEO, Fitness Business Association
Takeaway: A great experience can lead to a great testimonial, which leads to a potential new customer. Focus on delivering your absolute best for your customers. If you're unsure of where to improve, simply ask your members for their feedback and constructive criticism. Not only will you learn something, but your viewers will feel heard and seen.
9. Balance is Best: A Holistic Approach
Unbalanced routines are over, pass it on.
Last year the world learned the importance of balance. Giving equal consideration to our minds and bodies has become a priority for a lot of people, your viewers included.
The grind culture is no longer serving people. Training multiple times per day, following really intense programming multiple days a week, and the 'more-is-more', 'no-rest-days' mantras that have long been a part of fitness culture is an antiquated approach to health and fitness.
Helping clients to balance their gym efforts with good sleep hygiene, appropriate rest when needed, and supplementing to support healthy muscle and joint recovery is the best way to keep clients engaged with and enjoying their fitness routine.
People now look to their workouts to help support their mental health as well as their body composition and fitness goals. Trainers who accept that and work with their clients to achieve that balance will have happier, healthier clients.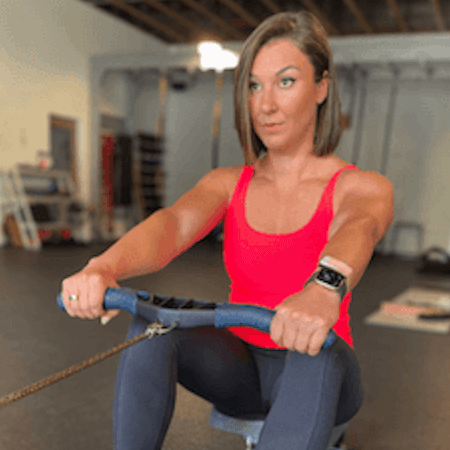 Dr. Justine Luchini
Co-founder of Thirdzy
Takeaway: Your customers are looking for support in their pursuit of a lifestyle centered around holistic well-being. For example, you could offer low-impact exercises to complement the off-days from your high-intensity interval training. Encourage your viewers to adopt healthy sleep hygiene and take rest days when needed. We're in the age of self-care, baby.
Wrapping This Up…
The online fitness world is spinning faster than the wheels of a Peloton bike.
The best approach to take this year is to stay on top of the trends, pursue the ones that fit your brand, and listen to your customers for their feedback.
Already on top of some of these trends? Found another helpful tip for crushing the online fitness biz this year? Give us a shout on Twitter or Instagram, we'd love to hear what you think!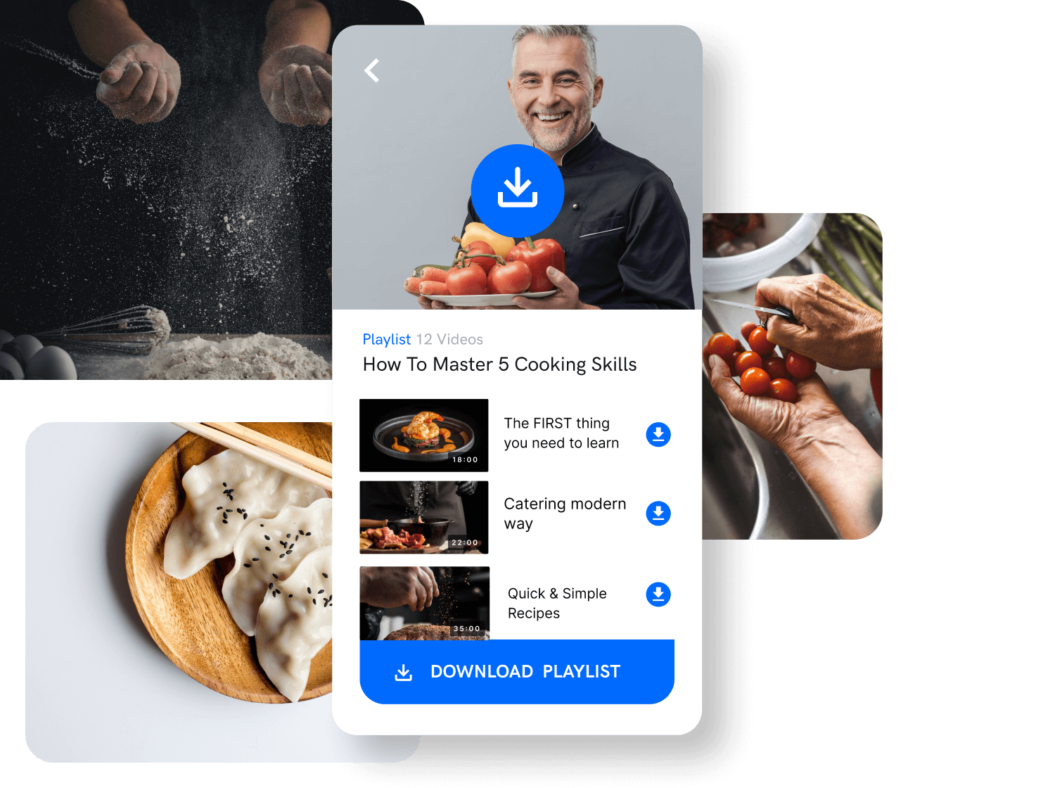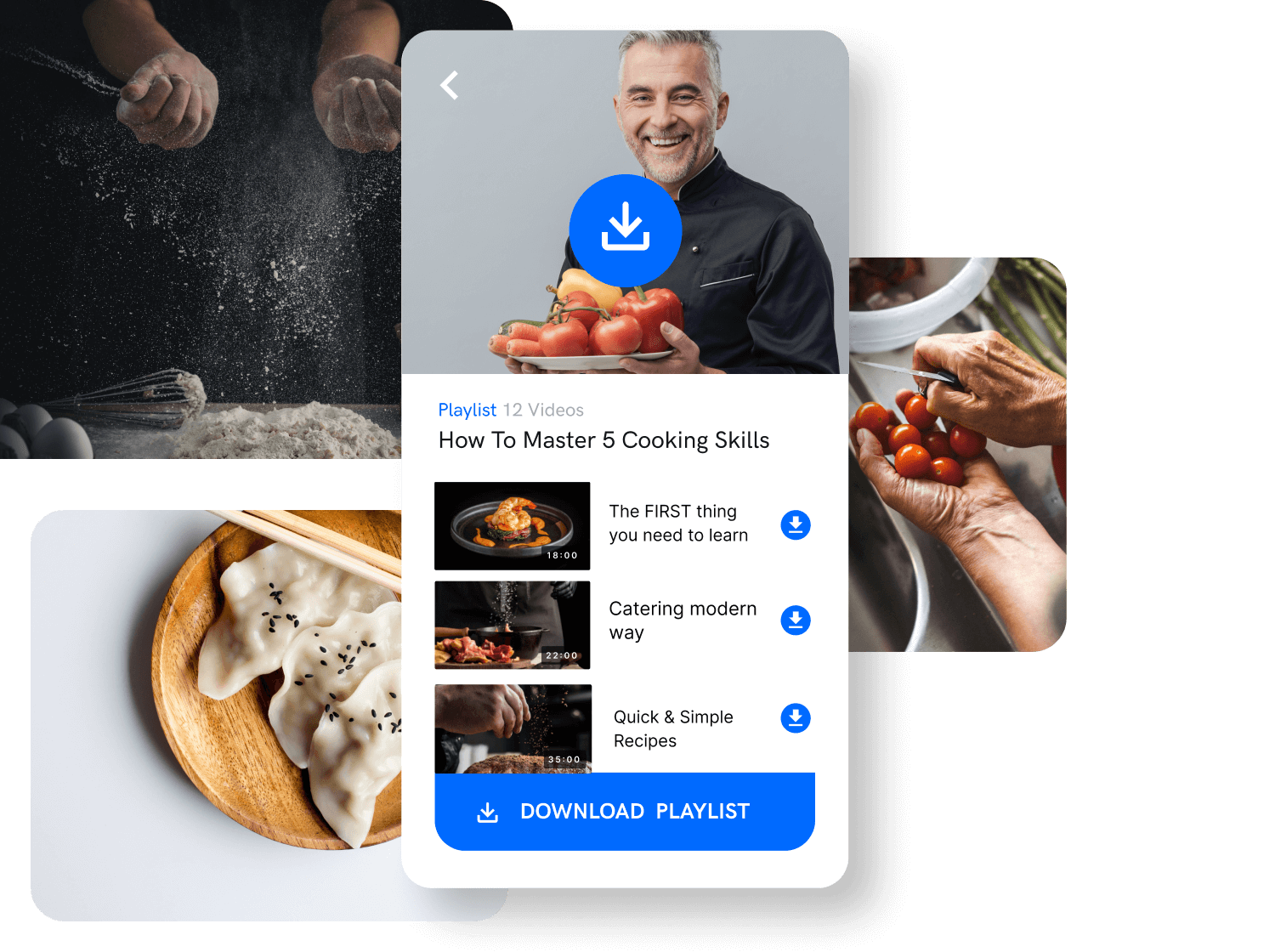 Start your 14-day free trial today!