Email marketing is one of the most reliable marketing strategies you can use to stay in touch with your customers, increasing both retention rates and sales. Even with other flashy options available like social media or PPC, it's tough to beat email marketing when you consider the following:
In order to get these great benefits, of course, you first need to grow your email list. And, thanks to GDPR, some businesses are having to scale back or start over entirely.
Whether you're wondering how to build your email list from nothing or just need to increase the rate of subscribers, these 7 techniques will help you grow and engage your email list.
1. Make Subscribing Easy
If you haven't made subscribing to your email list as easy and effortless as possible, you've missed a huge opportunity in terms of growing that list. At the end of the day, it doesn't matter how great your newsletter or email blast is, after all, if users find the sign-up process too cumbersome to complete it.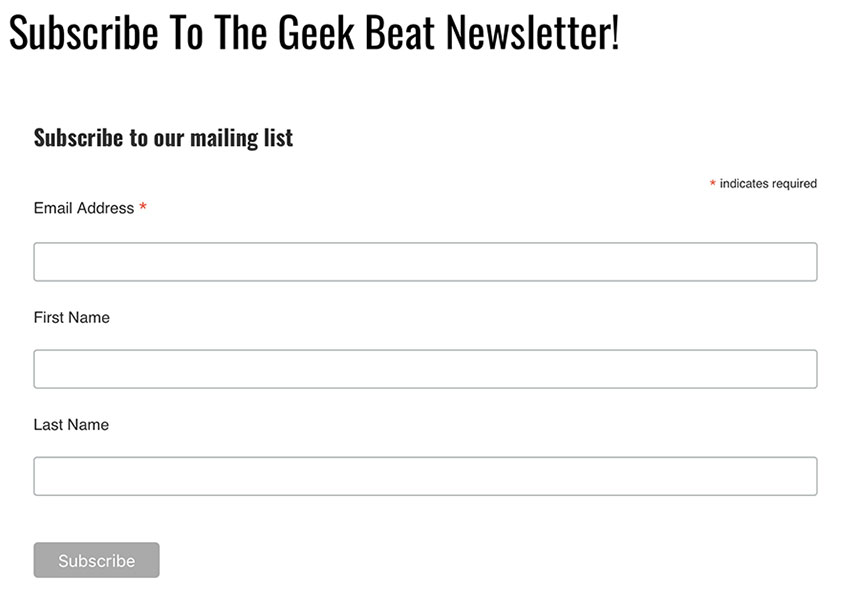 Here's a few ways to make the opt-in process just a little easier:
Put CTAs at the end of all of your videos, preferably with clickable links if possible.

Have an opt-in box placed in the sidebar of your site. You can use a widget to do this if needed.

Make sure that your opt-in box is simple and doesn't ask for too much information. A name and email address is all it takes to build your list.
2. Offer Incentives
One of the fastest ways to build your email list from scratch quickly is to offer great incentives. Sure, the content they're getting should be enough, but if you want someone to take action right now, sweetening the deal a bit is a good way to go.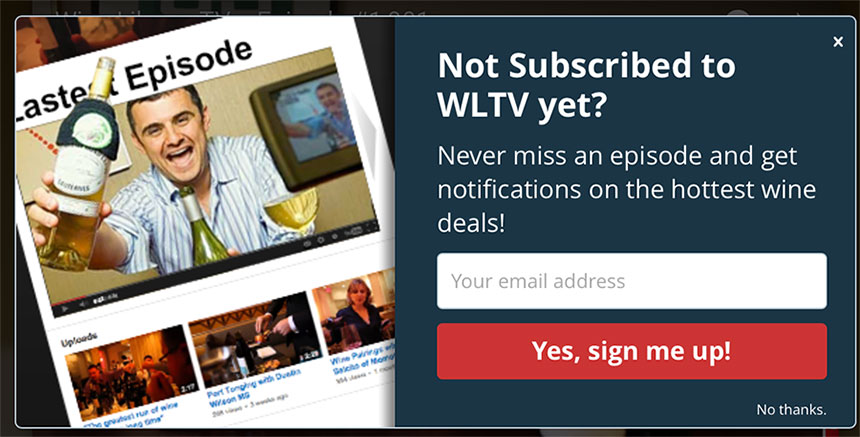 What exactly could these incentives be? Here's a few popular options:
Discounts on products or services

Free trials

Lead magnets like free resources or ebooks

Bonus video content that is only available to paid subscribers
3. Host Community Challenges
Community challenges can drive up both paid subscriptions and email opt-ins at the same time. They're most effective if you offer them for free, but letting users know that they'll be getting reminders or extra tips about the challenges through email newsletters can be enough to see your opt-in numbers soaring in no time. They have the powerful motivation of a potential accomplishment and a challenge to beat hanging over them, after all.

Want to learn more about how to execute high-performing video challenges for your audience? Check out our post here.
4. Create a Referral Program
Referral programs let you take advantage of having your customers sell your business for you. Users will trust people they know more than they could ever trust any ad or promotional content you could hope to create. Hearing from a friend or colleague that your video library is great, thorough, educational, helpful, entertaining, or all of the above can grab their interest quickly.
Most referral programs work on email referral, making them exceptional list building tools. You can encourage customers to send emails to your friends through your system, meaning you have access to their email address. You can send them a few follow-ups to convert them into subscribers, and with incentives like extended free trials or discounts alongside a friend's glowing review, this will be easier than ever.
5. Run an Online Contest
Contests have a lot of benefits for businesses, especially when they're hosted on social media. They increase engagement and social proof, and in many cases, they'll also give you user-generated content that you can use to promote your business further. Since VOD businesses live online, this is an excellent way to connect with new subscribers. And, even better, new subscribers who see the contest will want to get in on it too.
All of this is good for your business, but it's particularly good for your email list if you use contest software like ShortStack, which allows you to capture email information as part of the contest entry requirements.
Make sure your prize is something your target audience wants– like a few months of a free membership or free supplies relevant to what they're doing (like a yoga mat from a fitness VOD or some sheet music from one giving lessons online)– for best results.
6. Create Great Content
Simple, but effective. If you're consistently putting out great content that's of direct value to your readers, it will be much easier to encourage email opt-ins and lower churn rate simultaneously.
And, believe it or not, people will actually tell their friends, family, and colleagues about how great the content is if it's valuable enough. I've been in several professional groups where different email newsletters are recommended by members because of how valuable the content was, and hundreds of people subscribed that day.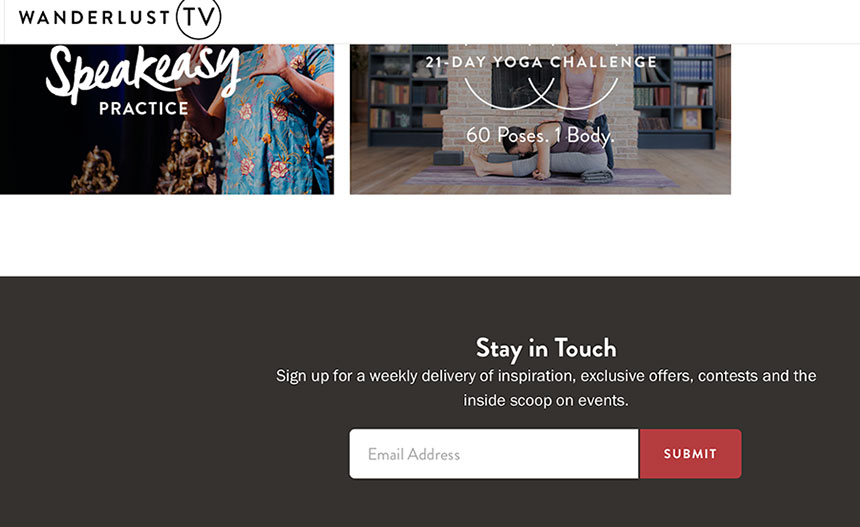 Value can come in different forms. It can mean discounts or alerts for new content, but in many cases, it means offering helpful and even actionable content that your subscribers would find beneficial.
7. Offer Different Email Subscription Models
Have you ever been clicking through a site's checkout and seen that they give you different options for what types of emails they send? Sometimes you'll see one box for product announcements, another for news, and a third for sales and discounts.
This is an excellent strategy. Not only will it help drive initial sign-ups, it can help reduce unsubscribe rates significantly. Users are more likely to stay on your list, after all, if they aren't annoyed with half of the messages coming in.
Allowing subscribers to sign up for different types of newsletters and email communications is the way to go, especially when considering the following data from MailChimp:
Segmented email campaigns have an

open rate that is 14.32% higher

than non-segmented campaigns.

Click-throughs are 1

00.95% higher in segmented email campaigns

than non-segmented campaigns.
There are several different email options that video subscription businesses could use to appeal to customers. These include:
New content alerts, which informs subscribers of new video content

Recommended notifications, which informs subscribers of recommended content based on their past viewing history

Tips and tricks newsletters, which give subscribers even more information

Brand news, including discounts, coupon codes, contests, and more
Conclusion
Email marketing is an outstanding tool, especially for subscription or video businesses that need to attract users back to the sites to keep them engaged. You can use email to let your subscribers and viewers know that you have new content available, remind them to finish a series they'd already started, or alert them about new challenges or add-on packages available for purchase.
Whether your goal is re-engaging your subscriber base or focusing on up-selling them with your email list, these 7 techniques will help you build your email list from scratch in no time and help you accomplish each and every one of the goals you have.