In recent years, video has become a major part of online marketing. Why?
Video hosting sites such as YouTube and Vimeo provide businesses and individuals with the power to create their own channels, upload unlimited videos, and engage followers with unique media. Reading text on a screen can be difficult and unstimulating, depending on its presentation: small fonts, poor color choices, and a flat tone is enough to put readers off, chasing them away to competing sites.
With videos, information can be provided in a quicker, more dynamic way, for a more interactive experience. With text, the words just sit on the screen, fixed and static; but with videos, real people are talking directly to you. This puts a more personal face on even the biggest brands and helps customers to feel as if they know you better.
A quick online browse of popular businesses in almost any industry today will bring up images of the key players, with separate 'About Us' pages dedicated to brief employee profiles.
This personal connection is a growing trend, as it helps to build trust and loyalty. Two factors no business should be without.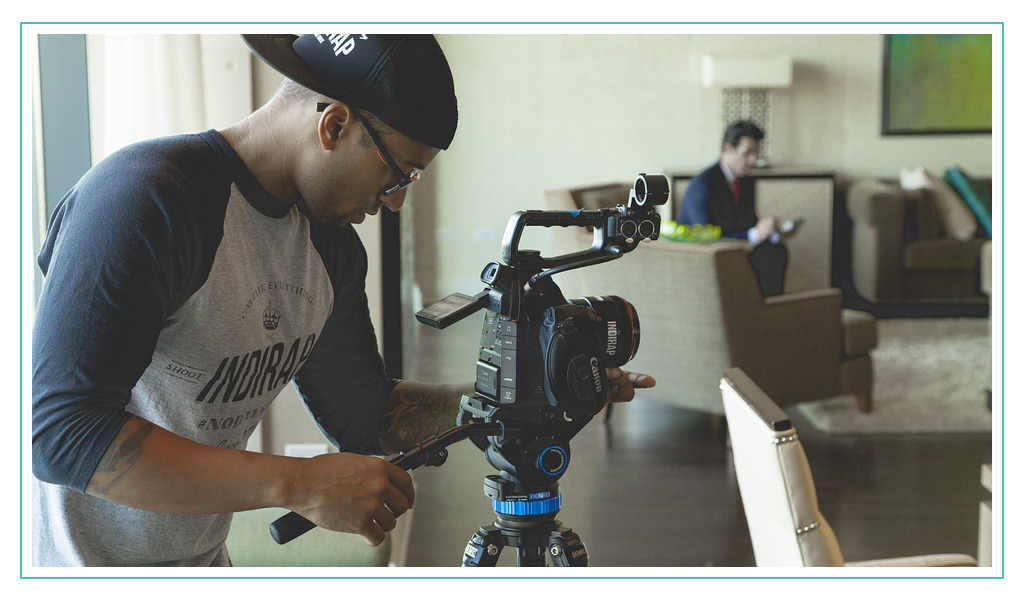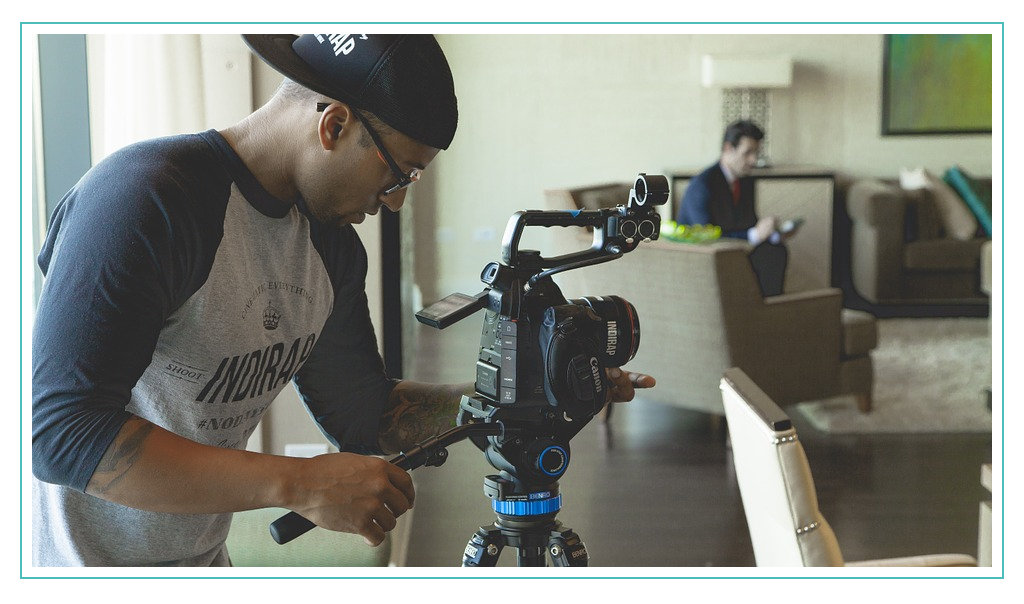 With videos, there is also the potential to be more entertaining by integrating animations, sound effects, and music into footage. Is video marketing effective? Customers who watch videos are 1.81 times more likely to make a purchase than those who don't watch them.
By next year, experts predict that 74 percent of all internet traffic will actually be video. Considering the billions of people across the globe going online each day, this statistic is pretty mind-boggling. Fun, powerful, silly, or shocking videos have the power to go viral, and any brand which can distribute this across their website or social media is highly likely to see a significant rise in their traffic.
Who is launching successful video websites using Uscreen?
At Uscreen, we help companies of all sizes launch their own video sites, or provide individuals with the power to host videos created by themselves or others. Our clients are many and varied: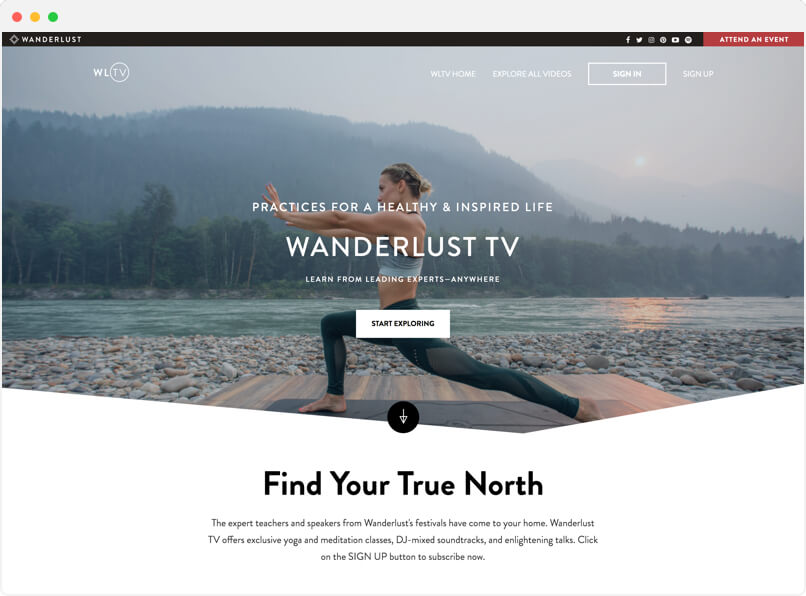 Wanderlust TV is a video site dedicated to providing expert insights into healthy recipes, designed to promote good living, mindfulness, and achieving a greater state of being. While the site is built using Uscreen's platform, Wanderlust TV is very much its own entity: its design, visuals, and content is as unique as any site built from the ground up.
Wanderlust is killing it with video and video on demand. With over a few thousand subscribers, a secure video on demand platform they can rely on has become essential to who they distribute their message to online.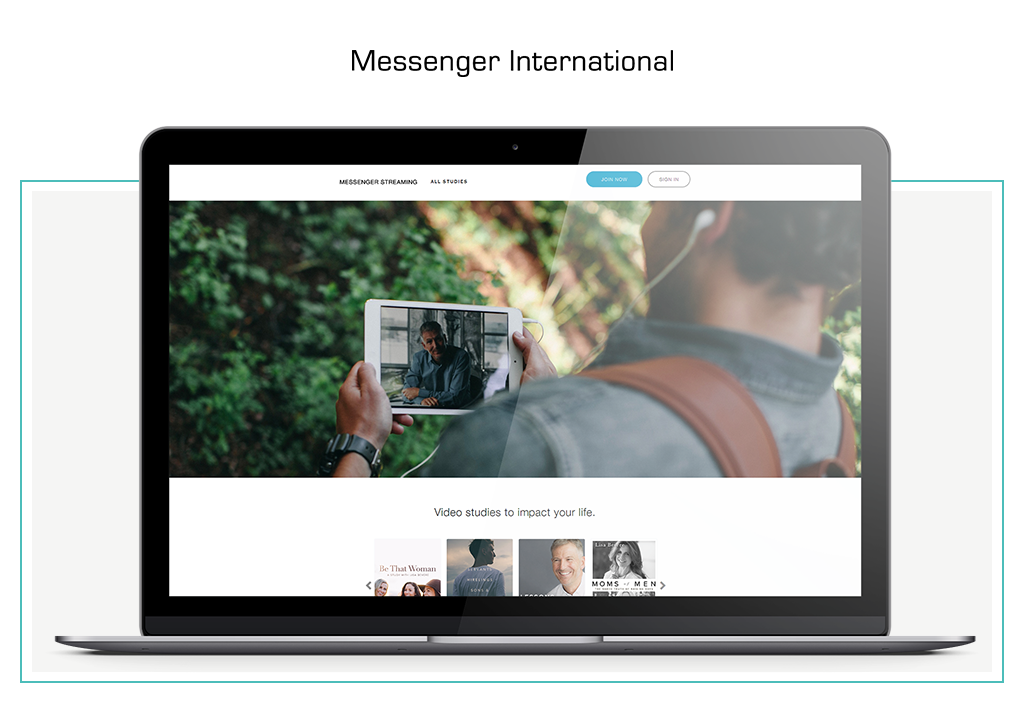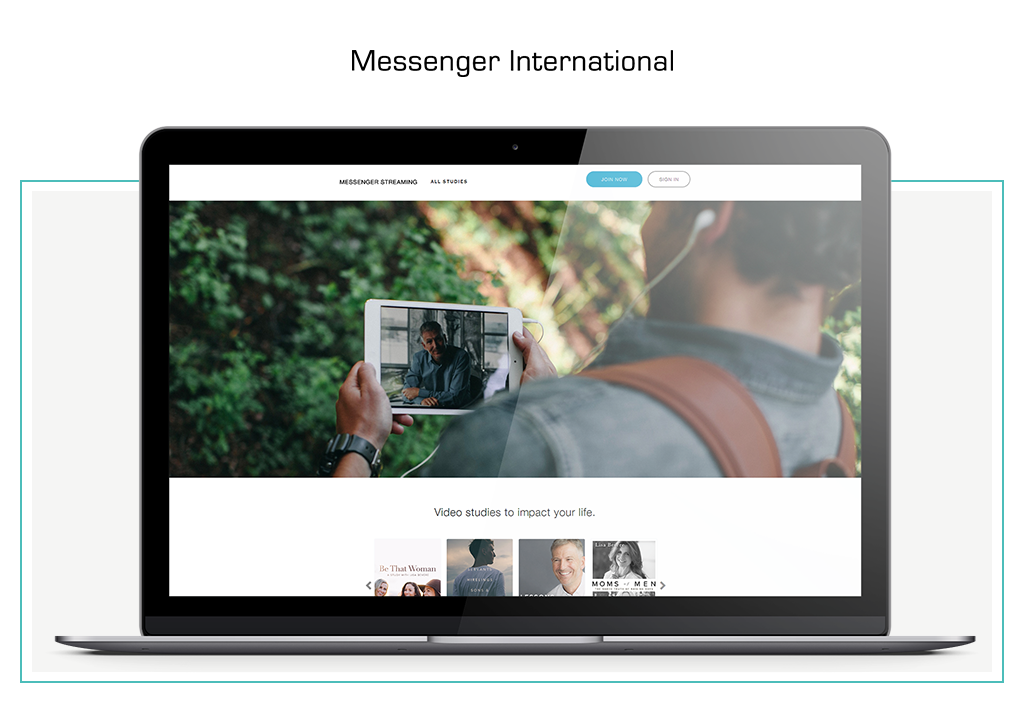 Messenger International a world known brand for distributing faith-based content leverages Uscreen to launch Messenger Streaming which allows people to join their site for a given fee and access a wide variety of 'life-transforming studies'. By offering valuable content, the team behind this video site can generate income and build an audience.
With a free trial, the site offers potential members a chance to sample the content. This prevents potential members having to invest in a product they may not be sure of, eliminating the need for a leap of faith. Today, customers are used to trying before they buy, whether this is a sample of a Kindle book, a demo for a video game, or a movie trailer.
Messenger International has a reach of over 1,000,000 viewers using Messenger Streaming and is on its way to being a big player in the video on demand space leveraging Uscreen.
If you want to create your own video website, we're here to help. Join us as we look at the ins and outs of putting video content together with Uscreen, and the rewards you can reap.
Zumba Front Row
800 Million followers is nothing to laugh at when it comes to Zumba Fitness, a world-known brand for dance exercise videos and music.
Zumba launched Zumba Front Row, a consumer-based membership platform on Uscreen, in 2016. It's been a great success and customers flock to this platform to see what Zumba has to offer.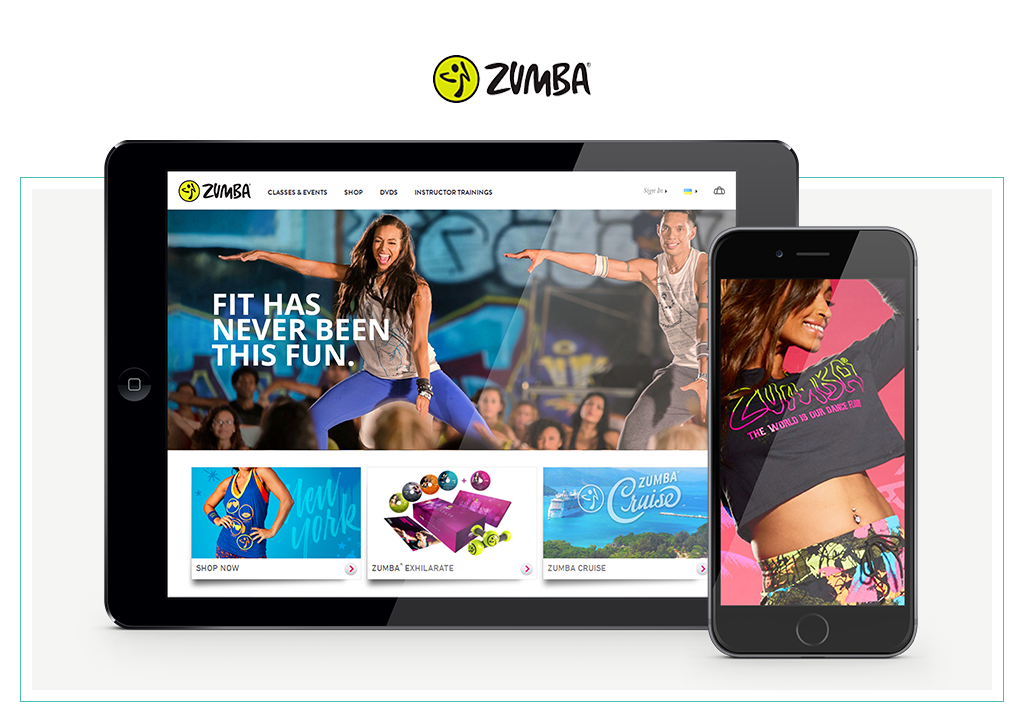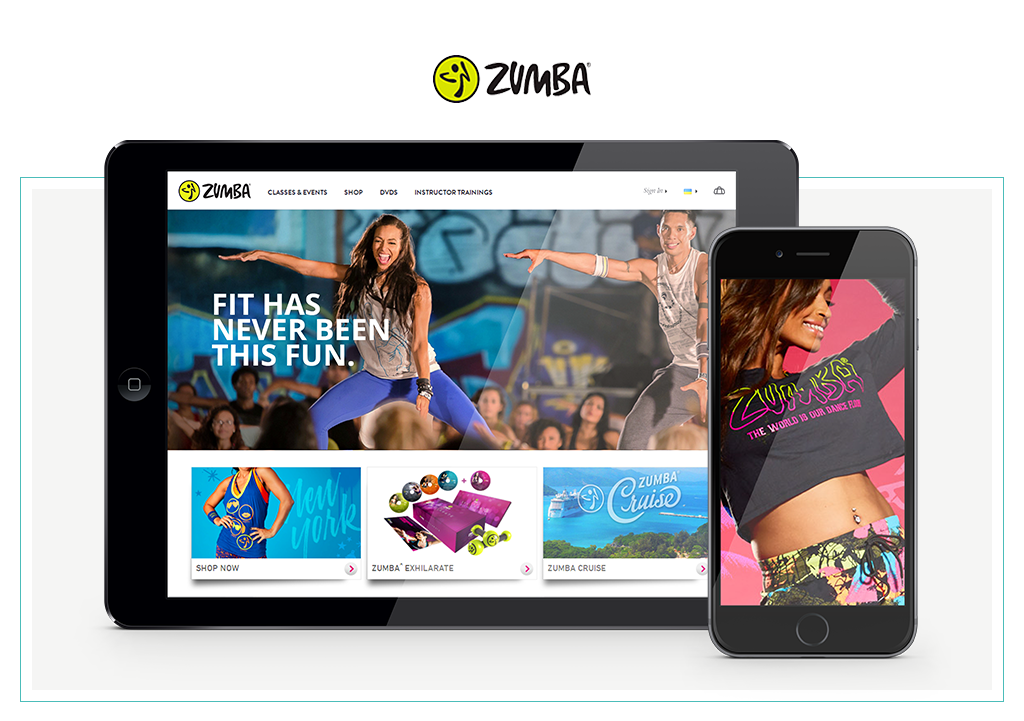 Steps to Launching a Successful Video Website:
Preparing Your Video Content:
Videos are one of the most versatile forms of content you can use today. They work just as well in bite-size formats and longer lengths, and can be easily shared across social networks. Videos can also be watched on computers, smartphones, and tablets, providing you with the power to reach your audience at any time, any place.
Cross-device accessibility is incredibly important, offering maximum convenience – if your site fails to accommodate a potential customer's needs, chances are they will find another one that will. However, for your videos to entice people in, convert them, and maintain their interest, they have to be good. Actually, scratch that – they have to be the best they can be.
But what does this mean? Not every single video out there in the digital realm can be classed as outstanding by all viewers, right?
Exactly. This all comes down to targeting your demographic.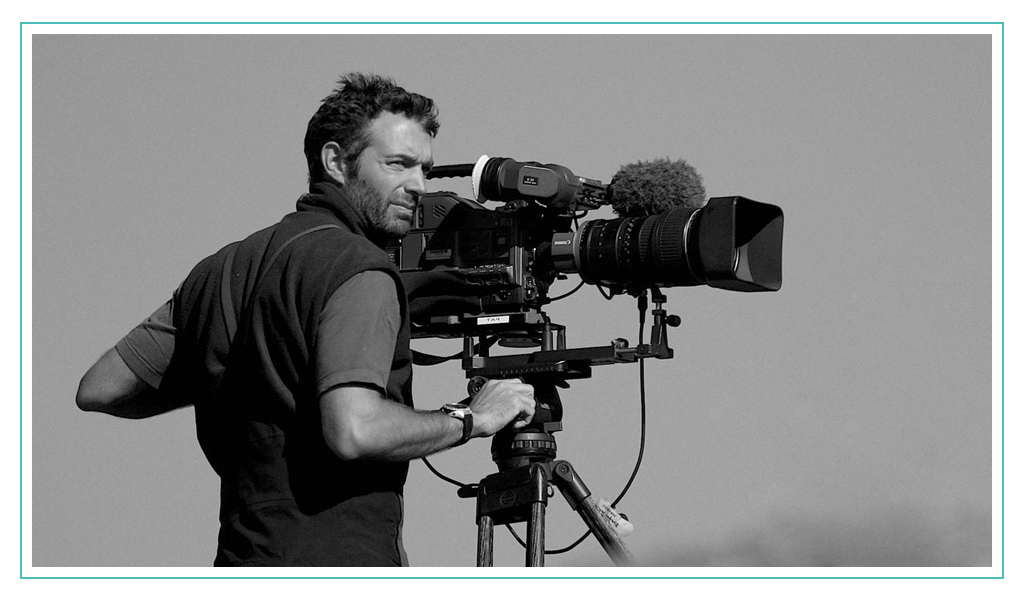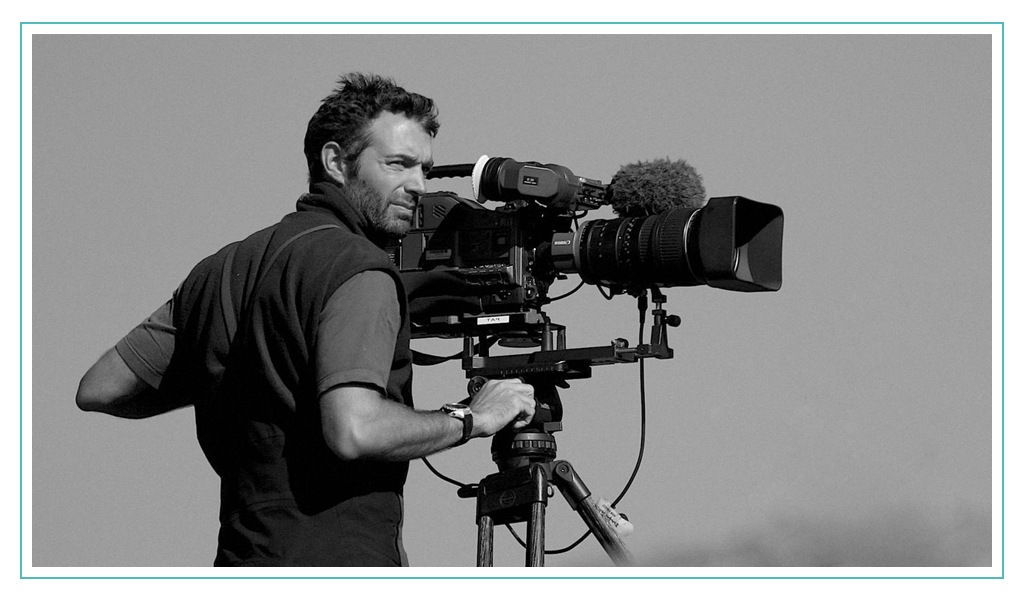 As with your written content and images, your videos have to be tailored to your ideal viewer. For example, let's say you want to create a website hosting music videos submitted by up-and-coming bands. This will be a site promoting and encompassing creativity; your own videos, regardless of their purpose, need to fit in with the overall tone. You'll likely have to embrace a fun, lively, dynamic style, featuring music, eye-catching visuals, and a relaxed feel.
On the other hand, if you're putting a site together based around financial advice videos to benefit people over 50, you'll want to create a more professional tone. People joining your site will be looking to get high-value, money-saving information – an over-the-top approach to videos, with young people using the latest slang and music fresh from the charts is unlikely to satisfy your target customers.
First of all, you need to understand your audience. Ask yourself:
What are they looking for?
How can you connect with them on an emotional level?
How can you engage with them in the short-term and long-term?
What tone do they want to be addressed in?
What are my most successful competitors doing in their videos and how can I emulate them?
These are five key factors you need to consider before you start producing your videos. Knowing your target group as well as you possibly can will ensure every video is in-line with their tastes and preferences – don't give them any reason to switch off.
When you settle on ideas for your videos, make sure they're actually of a good quality. Simply setting up a camera, framing the shot poorly, and hoping for the best isn't enough – today's users are far too savvy. You have to make sure your videos, and those created by others you plan to host, look professional.
Pay attention to lighting. Also, pay attention to the type of ambient sound from outside the room or space being used for filming:
Will passing sirens be a common problem?
Will people walking through corridors bleed into the sound?
Will any interruptions affect the flow?
Depending on the budget available, hiring a professional crew may be the best way to go. Over time, as you watch them work and study their results, you may be able to try it yourself.
Obviously, there's a learning curve to this, so your videos are sure to improve with time. If you plan to host videos created by other people, provide advice and/or guidelines for quality control. Make submitters aware of the importance of professional approaches to their work, and explain that videos may not be shown if they fail to meet the provided criteria. Whether you actually want to take such precautions is up to you, of course, but poor quality videos are unlikely to win you conversions. Bear that in mind.
Uploading Your Content:
Once your videos, or those of others, are complete, Uscreen's platform is designed to make uploading them as simple as possible. Outside of videos, additional content can be uploaded, including podcasts, Excel sheets, PDFs, documents, and others, expanding your downloadable media for stronger engagement.
If more than one video is available, bulk uploading allows for every piece of content to be added at the same time. However, unlike some other sites, this doesn't limit you to simply having to stare at the same screen, waiting – you can go away to other areas, or uploaded content through the night. Videos can be scheduled or published immediately.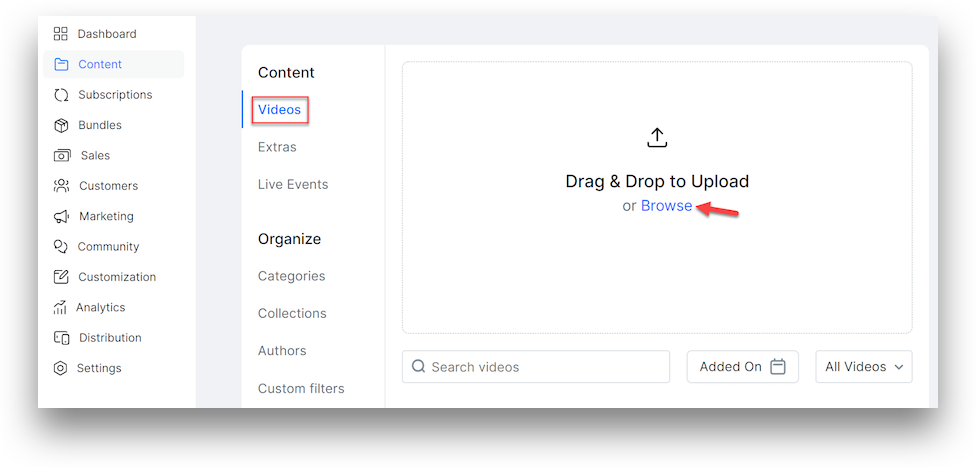 Uscreen is totally white label, which means you can make your video website look and perform as you need it to: our brand will not appear anywhere, not even in your source code. You can choose from dozens of pre-set templates and visuals. We offer a pre-built template based on Netflix's layout; as anyone who has used this video-streaming site will know, its design is tidy, simplistic, eye-catching, and a pleasure to browse.
Organizing Your Content:
No matter how beautifully-designed a website is, no matter how dynamic it may appear to be, if you can't navigate your way through it with ease, you're unlikely to stay with it.
Anyone with experience of online marketing knows just how important good layout and function is to a website's success. Uscreen's platform allows for clear, simple organization. Your videos should cover a broad range of topics, even on a limited subject at its core, and providing users with an easy-to-follow list to choose from adds to the overall user experience.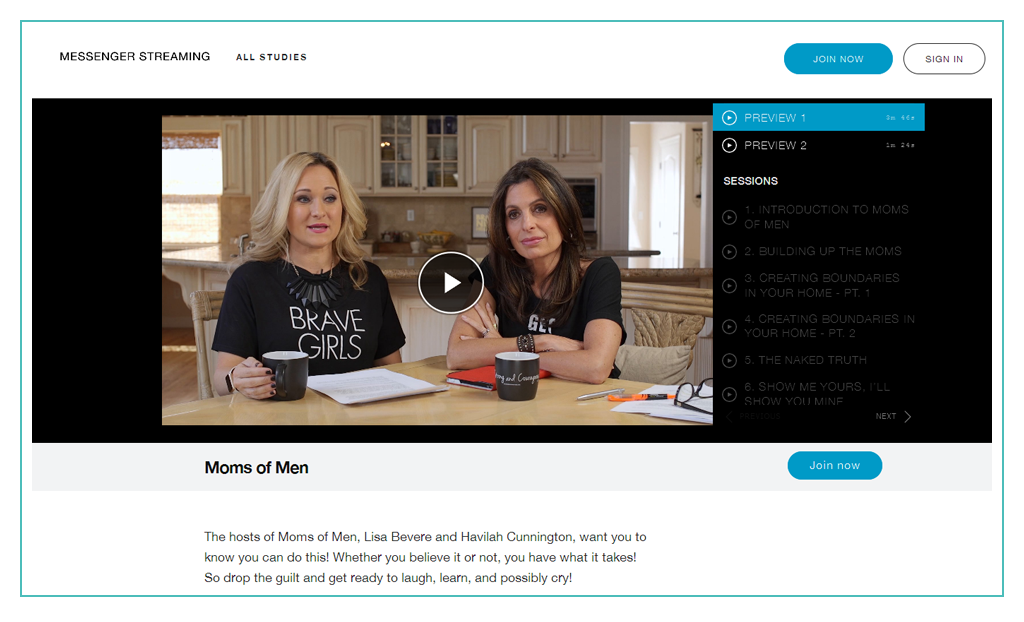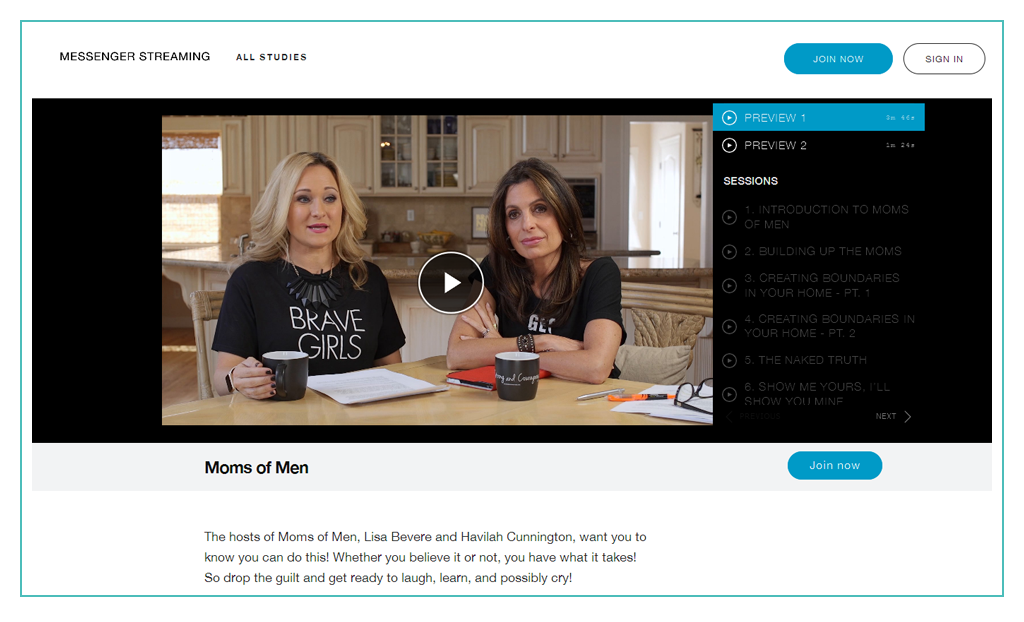 Take a look at the screenshot above. As you can see, Messenger Streaming's site makes it incredibly easy to find a specific video amongst the others, and the 'Next' button is clearly identifiable: this makes searching through the available content fast and easy. The preview videos provide a short introduction covering what you can expect to learn from the content, and the numerical listing and titles explain the video's topic explicitly.
As tempting as it may be to be ambiguous or elusive when writing titles for your videos, you risk allowing your users to miss out because of their failure to grasp the topic to be discussed. To refer to Netlfix's layout again, they set out shows by seasons and episodes, with drop-down menus, brief synopses, and images making it easy to find the exact instalment you need. Uscreen makes organizing your content just as easy, so don't be afraid to embrace the simplest approach.
Setting up Monetization:
At Uscreen, you can monetize your videos in a variety of ways. You have the freedom to create subscriptions for a single piece of content, which can be sold as cover for a month, a year, or your own custom time-limit. Multiple different types of subscription are available, as are free offers to entice customers before converting them. You can even provide a sample of a piece of content and then request money to unlock the rest of it. The choice is yours.
All in all, there are more than 100 ways to start making money from your content.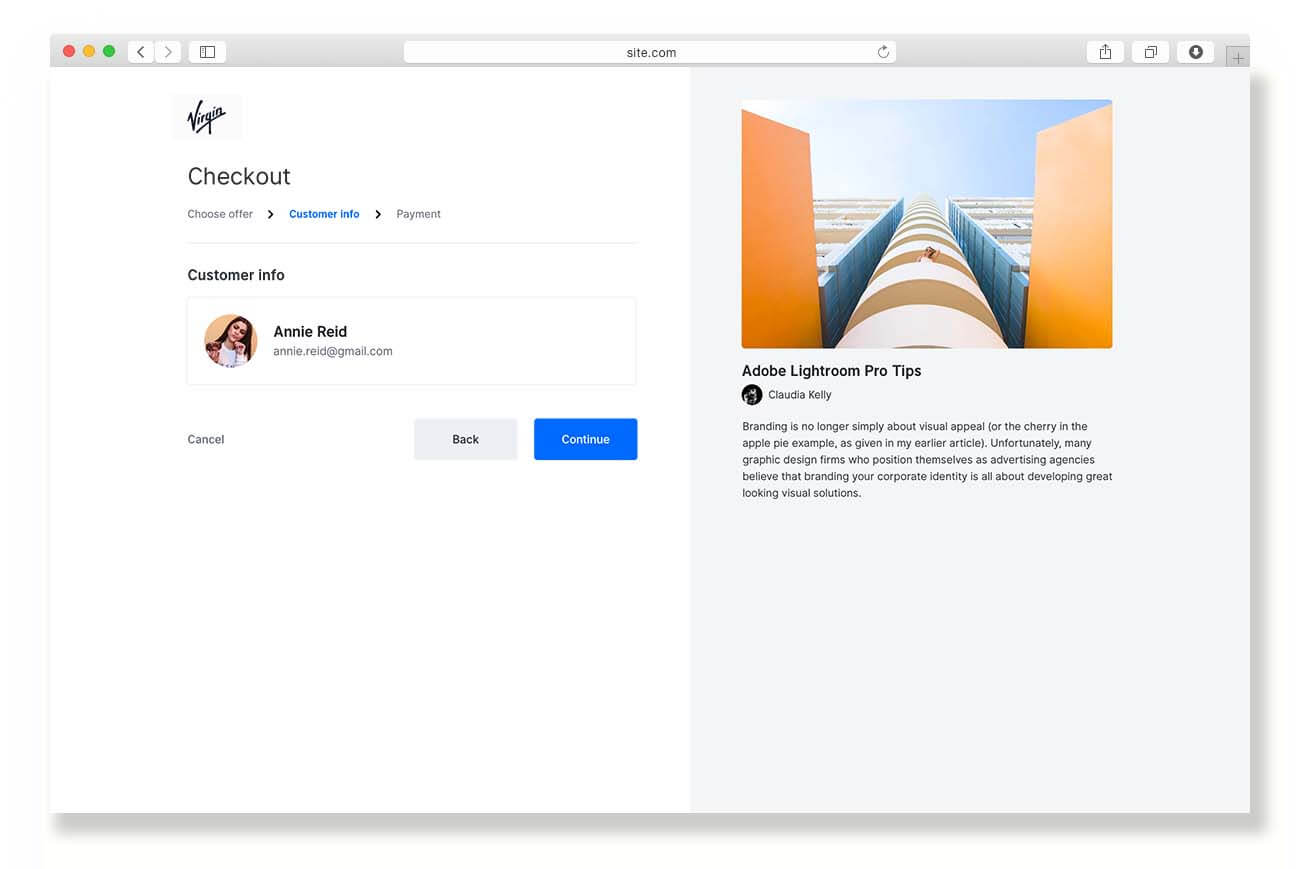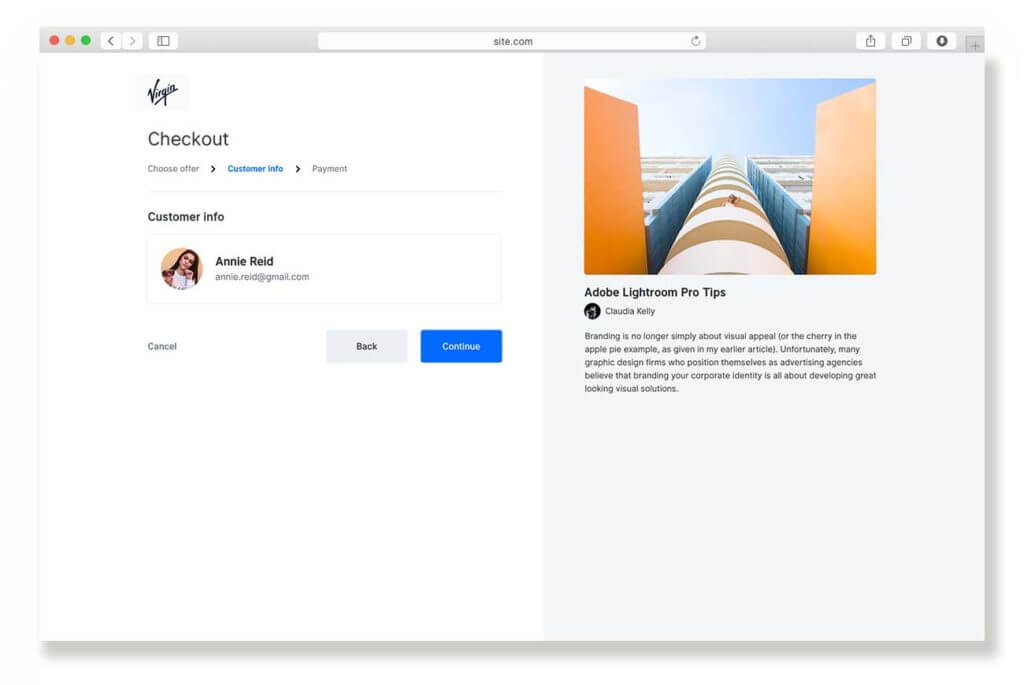 As you can see in this screenshot from one of the video sites built using our platform, CINEPLAY TV, the subscription menu is clean, clear, and simple to use. Customers are told exactly how the payment works, what they'll receive for their money, and can even buy a subscription as a gift.
The screenshot below shows our range of offers, ideal incentives to grab new visitors and encourage them to sample your content. Incentives are a vital component of any digital marketing campaign today, attracting new blood to your site through the promise of something for nothing – most of us would be willing to register in exchange for a freebie, so there's no reason not to exploit this curiosity in your own prospects.
Processing Payments:
Today, you have to be open to various payment methods: simply offering one or two isn't enough. After all, what's stopping a prospect from checking out another site that will accept their card?
Uscreen's payment system accepts all major credit cards out of the box: your customers can pay with MasterCard, American Express, Visa, and Discover. On top of this, for added convenience, the automatic tax calculator works out how much you should add on to customers' purchases based on the location and their home address – saving you time in the long-term.
As well as credit cards, payment gateways like PayPal (one of the world's biggest), Stripe, BrainTree, BitCoin, and more are all compatible. Having a wide selection of payment systems affords customers the convenience of choice – they can jump from one method to another as they feel like it.
Security is obviously a huge deal for modern customers, given the ongoing fears of hacking and identity-theft. A bank standard 256-bit SSL encryption system is in place to protect customers' personal and financial data, providing much-needed peace of mind and building vital trust.
Marketing and Promotions:
You need to get your site out there, across the global online community. Unless you have experience with marketing, you might struggle to grasp how this works – so Uscreen's marketing and SEO features help to make this a little easier.
Social media integration is included, allowing you to link your video site to any account, including the big four: Facebook; Twitter; Pinterest; and Instagram. Social media is a powerful tool in modern promotion, and if you can create posts that hook your current followers, chances are they'll share it onwards.
You should be using social media multiple times daily, sharing a huge diversity of media to drive traffic to your site. Embrace the different forms of social-media trends today. Get involved with hashtags (such as #fitness, #cooking) to gain more traction and target specific users. Create and share memes relevant to your content in some way; memes are incredibly fluid, able to be satirical, funny, silly, powerful, inspiring, or even just pretty.
Videos are always an effective type of content to share on social media channels, but keep them short. Research shows that the briefer the video, the more likely it is to be viewed; though not all videos can be trimmed down to between one and 30 seconds, brevity should be preferred where possible. No matter how cute, funny, or impressive a video is, few people are likely to sit and watch a 10-minute piece while scrolling through their feed.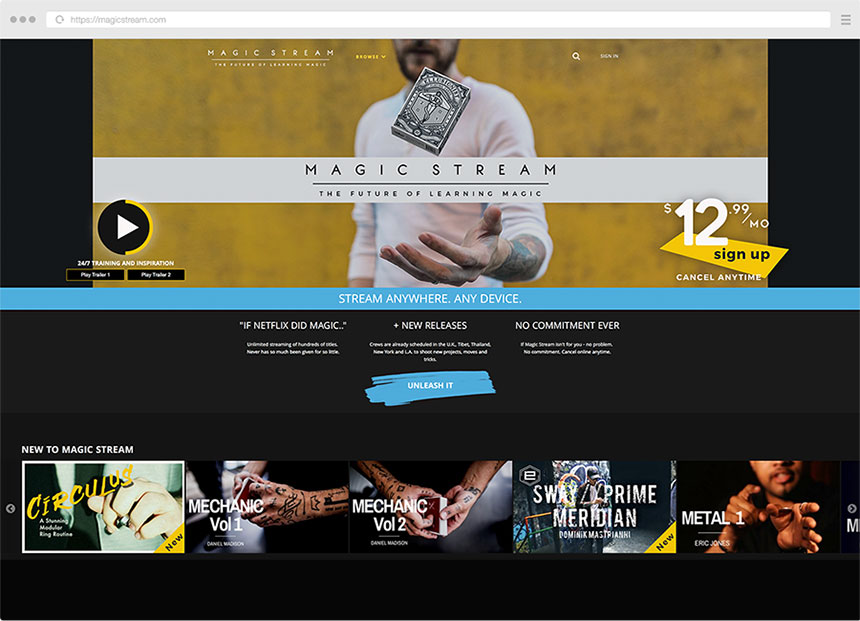 Sharing videos, documents, or audio from your site is as easy as clicking on a specific icon (in the bottom-right corner of the footer) – making the potential rewards and increases in traffic all the more rewarding.
You should be sure to follow influencers in your sector, and share their relevant posts whenever you can. This may well catch their eye, but if you can get into the habit of responding to them, you stand a better chance of attracting their followers. Share posts about your discounts and subscription offers, using effective hashtags to help them stand out (such as #free, #freebies, #freevideos, and others related to the content's subject).
With all sites optimized for mobile devices, there's no risk that users clicking through to view videos or listen to audio will be unable to access it. Mobile search is gradually overtaking computer-generated traffic, so a solid mobile-browsing experience is a must to compete.
Likewise, email marketing is integrated into your account, with MailChimp and Constant Contact set up to send emails to specific prospects. This allows for effective newsletters and marketing emails (usually containing offers) to spread word of your site, with links. Discount codes and coupons are easy to set up, with countless possibilities. Consider a 25 percent cut off a month's subscription, or even 35 percent of a one-year membership.
Never underestimate the power of a good offer.
Discussions can also be activated on your content, so users can talk about it to their satisfaction. Not only is this a great, cheap way to get feedback, but it also fosters a community, with friendships often sparked in comments sections. The more at home and familiar your users feel with one another, the more likely they are to return, even if it's just to enjoy more discussions.
It's a Wrap
We hope this has given you an insight into getting the most out of your video site. Creating and distributing your own content isn't easy – at least, not if you're doing it well. You need to be targeting your target audience, giving them the content they can't ignore, and solving the problems they have.
Driving traffic should be an ongoing goal. Always be on the hunt for new users.
Unlike video platforms such as YouTube, Uscreen's white label design means you get to actually build your own branded domain. Our name appears nowhere. You can focus on establishing the site as a unique entity, rather than just a page on a major network filled with thousands of users vying for attention.
As well as videos, you can use Uscreen to distribute documents, podcasts, and any other materials of benefit to your customers; the more you offer, the more there is for customers to try.
Remember that statistic we covered earlier? About an estimated 74 percent of all traffic being videos by next year? Don't forget it.
Video has the power to convey your message in an entertaining, engaging way. Don't underestimate its power, and embrace the creativity at your disposal – you never know whose business or life you might revolutionize with just a few minutes of your time.