Videos are upending text-only content by the minute. If you're not convinced, just take a look at the forecasts made by Cisco, a leader in IT, on the future of online video:
By 2019, video will account for as much as 80% of all consumer Internet traffic.
Video-on-demand (VOD) traffic will double by 2019.
Internet-video-to-television traffic will increase fourfold from 2014 to 2019.
50% of advertisers are already reallocating resources from TV to digital video.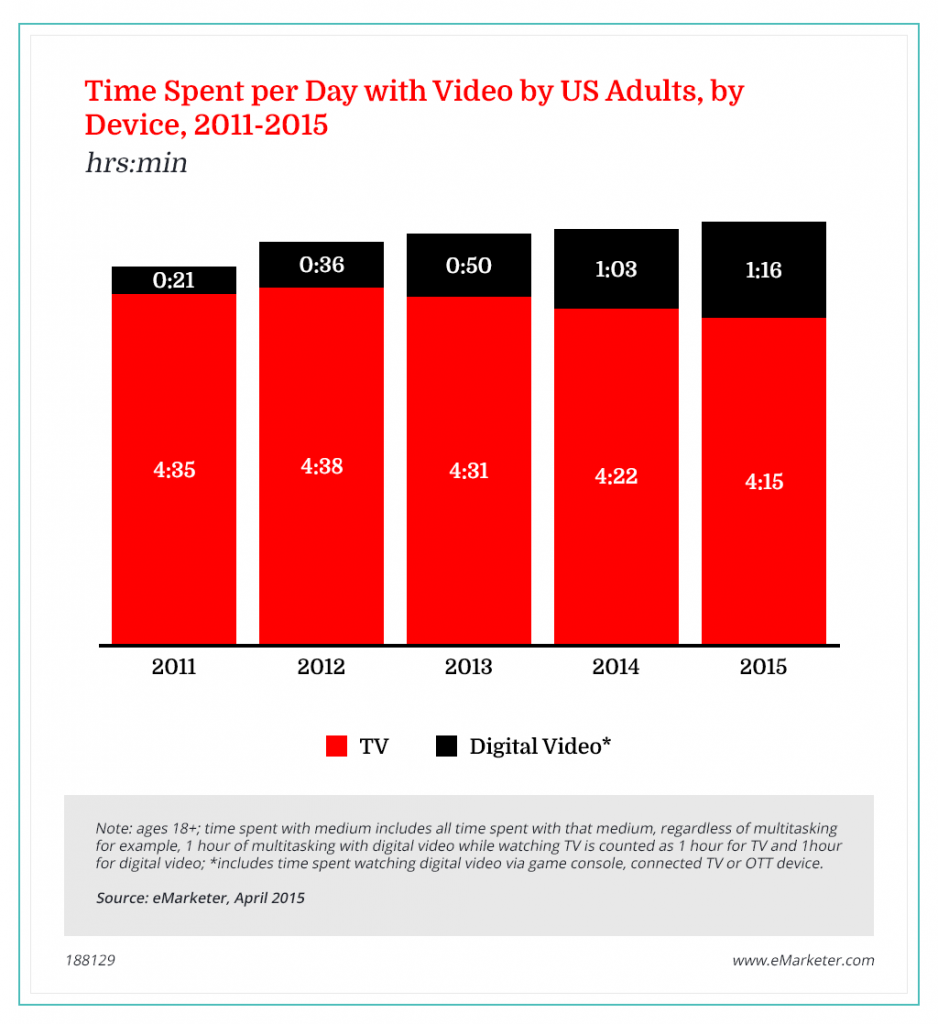 One of the ways content creators are wetting their feet in terms of video content creation is the use of video blogs, or vlogs, that make use of video-only content in place of text and static images.
Or, another way content creators are making the shift to moving images is through their YouTube channel and Vine, which is a platform for very short, looping videos.
But you can easily go beyond this by using video as a key medium for transferring your skills and knowledge to others, and make a profit at the same time.
If you're interested in monetizing your video content, instead of giving it away for free, then let's go over some of the ways in which you can create your own Netflix-like site with your unique video content, all for just under $100.
Who Can Become a Video Content Creator
It's no news that video content is one of the most effective mediums for communicating a message and facilitating audience engagement.
Research shows that consumers are almost twice as likely to purchase a product after watching a video than non-viewers. Also, marketers rate video as the content format with the highest ROI.
This is the reason why thousands of experts in a wide range of fields are taking to YouTube, Vimeo and other video-sharing platforms to disseminate and archive their knowledge in video format.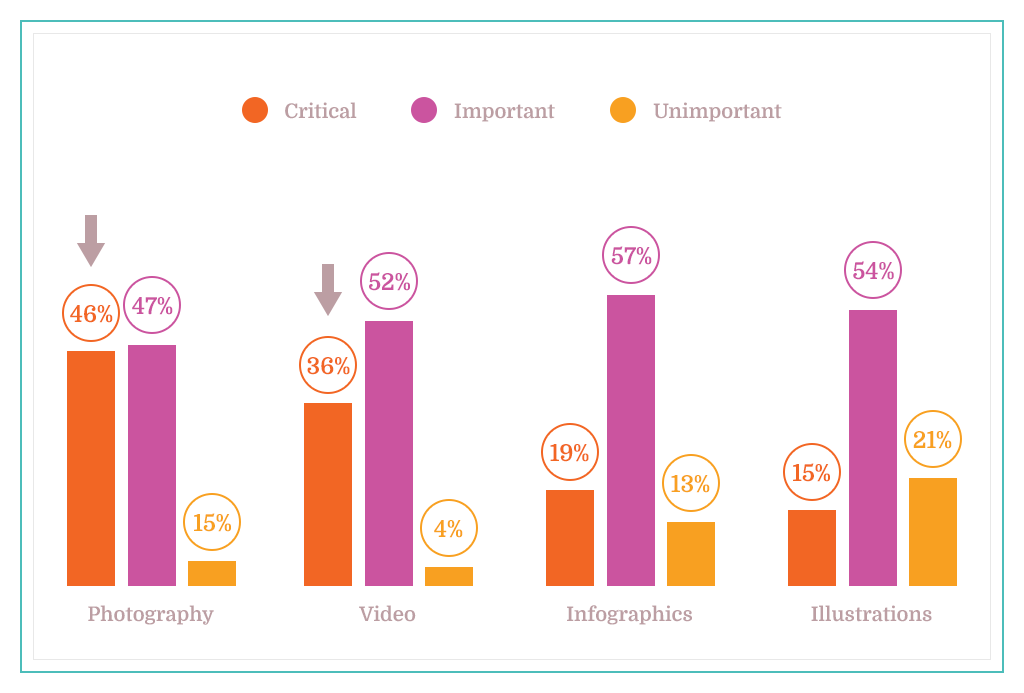 For example, a quick search on Vimeo reveals that the most prolific video content creators are found in the following industries and areas of interest:
Animation

Videos on Photoshop, abstract paint, graphic design and animation.

Arts and design

Videos on architecture, interior design and art

Filmmaking and photography

Videos on camera angles, lighting, acting, the making of films

Education

Video lessons on any subject, ranging from organic chemistry to Spanish

Health and fitness

Fitness workouts, how to lose weight, stress management, and meditation

Home skills

Working with wood, how to organize your home and home improvement tips

Leadership and business

Productivity tips, SEO and social marketing, innovation and team building

Martial arts

Self-defense, Jujitsu, Karate, Tae Kwon Do

Music and dance

Learning to dance, singing lessons, guitar lessons, piano lessons

Outdoor skills

Rock climbing, emergency survival techniques, and ski mountaineering

Self-discovery

Achieving self-fulfillment, relationship building, guides to happiness, sermons, motivational quotes, meditation

Tech

Data analytics and programming tutorials

Documentaries

Documentaries and narratives

Music
Comedy

Stand-up comedy and narratives

Motivational talks

Inspirational and personal talks, creative conferences, business, and tech

Beauty and fashion

Makeup tutorials and fashion tips
This just goes to show that video content creators can be found in almost any area of interest and that there's demand for increased knowledge and skills transfer in each of these fields.
Are you a musician? A business leader? Or an educator? There's most certainly an unexploited niche in which you can make a profit if you have skills and knowledge that others would be willing to pay for.
Set Up Your Own Video Site With Less Than $100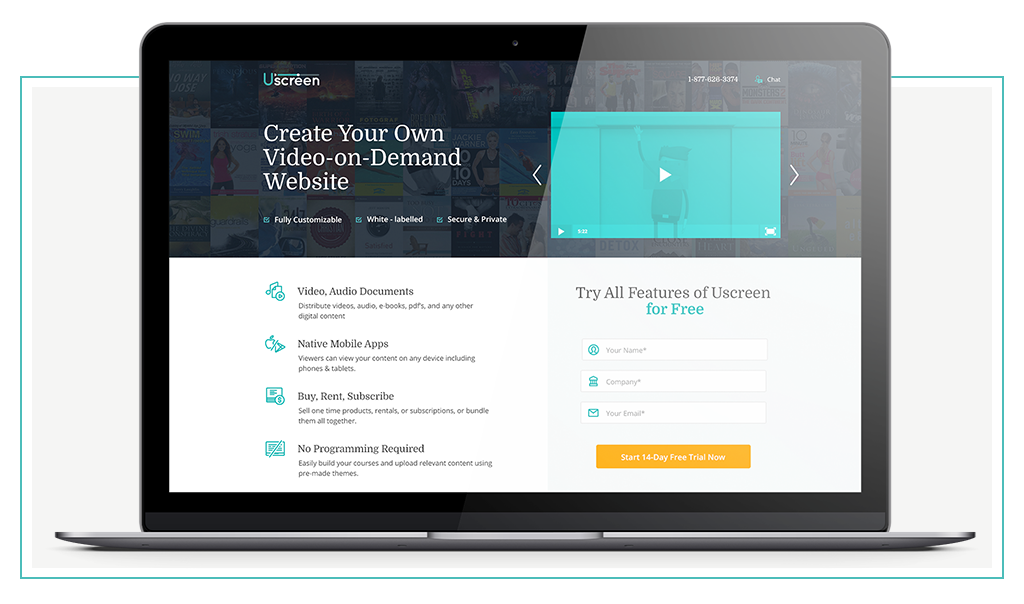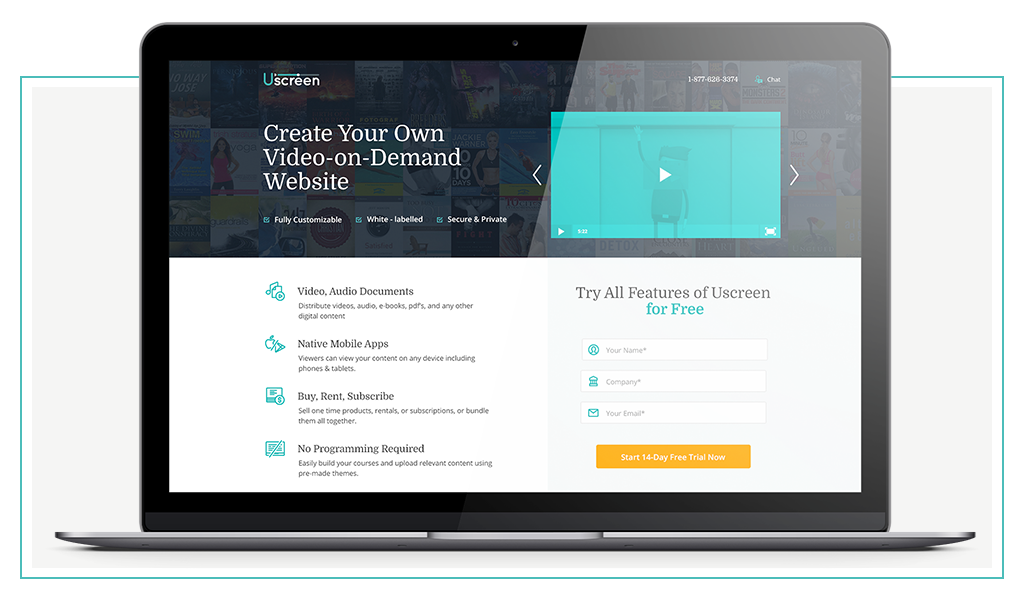 At this point, you might be thinking about setting up your own Netflix-like video site but unsure of how to fund such a project. Well, I have good news for you. There are video-on-demand platforms out there, such as Uscreen, which allow you to set up your own video site with just under $100, and then maintain it for as long as you want for the same monthly price.
This not only allows you to securely upload your video content without having to worry about piraters and unscrupulous vendors, but it also provides you with a wide variety of e-commerce solutions, and the capacity to upload an unlimited number of videos. Also, for less than $100 a month, you can enjoy the following features:
Up to 1,000 active profiles or users who use your service on a monthly basis
No limits set for bandwidth and viewing
Integrated advertising
Bulk uploading
The ability to set up chapters
Content scheduling
Multi-language support
Subtitle support
Fully customizable design
Netflix look and feel
Ability to create multiple subscription accounts for every store
Pay-per-view and one-time purchases
Customizable subscription billing terms
Ability to set up e-learning modules and courses
Ability to offer coupons and discounts
Secure Checkout
Major payment gateways supported
iOS and Android native apps
Social media integration
Access detailed analytics
Access to all updates
Compared to other video-on-demand and video distribution platforms, Uscreen offers a long list of powerful features that allow you to fully customize not only the look and feel of your site, but also the way clients can use the platform to interact with customers by offering different subscription and payment options, as well as the ability to extend their reach to a global level by providing multi-language support.
Steps to Creating a Profitable Video Site
Once you've decided on the right video distribution platform for your needs, you can follow these steps to setting up your own video site.

The first step to creating a product potential customers would be willing to pay for is to produce high-quality, professional-looking videos.
Although this may sound intimidating for someone who has little to no experience in video production, the truth is that with all the affordably priced video production and post-production equipment out there nowadays, it's now easier than ever to create your own premium video content.
To do so, you should first carefully plan your video series and define a budget. For example, if you want to create a video course, you should first write out a course outline and define general and specific learning objectives for each lesson.

Although you and your subject matter experts may believe you have all the necessary knowledge to wing it once the cameras start rolling, it's best to always plan in advance of the shoot date. Here are some useful tips you can use to look and sound your best on camera.

Next comes the post-production phase in which you either hire professional video editors to get your video ready to be published or, if you feel sufficiently prepared to do it yourself, you can purchase video editing software such as Final Cut Pro, Adobe Premiere, Windows Movie Maker, or iMovie.
To ensure that your video can be watched by all your potential clients, you should also compress it, depending on the typical bandwidth possessed by your potential clients.

If you're looking to create an online course on any subject, then you should accompany your video content with supplementary learning materials, such as PDFs, podcasts, Excel sheets, and quizzes.

Uscreen allows you to securely upload several videos at once and then set up chapters, similar to a DVD menu, for easy viewing. You can also link to other digital content and your supplementary learning materials, as well as create timestamps to establish a starting point for each video.

To begin accepting payments from customers, you can then set up different subscription options, such as recurring monthly or annual payments, or charging per video or course.

Finally, you can get the word out about your new video site through paid ads, content marketing in the form of written content complemented by short videos (which you can also post on video-sharing sites such as YouTube), and social media. This will not only help you boost your SEO ranking to secure a sizable amount of traffic without paid advertising, it will also help you forge a relationship of trust with your audience and increase brand awareness.
This is just a brief overview of the steps needed to start your own video site. If you have any additional questions on how you can start your own video site at a monthly price within your budget and needs, then don't hesitate to contact us or leave us a message in the comments section below.