Are you searching for a new home for your online community? Facebook is an easy place to start. You might even consider it training wheels.
But the platform leaves a lot to be desired after leaving the startup phase.
If you're ready to upgrade your members from Facebook Groups, we collected the top alternatives so you can see what else is available.
These platforms run from free, bare-bones messaging apps all the way to top-of-the-line video streaming sites.
Here are the Facebook Group alternatives we'll be going over:
It's simple with Uscreen.
Build, launch and manage your membership, all in one place.
So, Why Use an Alternative to Facebook Groups?
Facebook is usually the go-to option for content creators who need a free place to host and engage their following.
However, content creators typically migrate their group off the platform because of its restrictive features and money making limitations.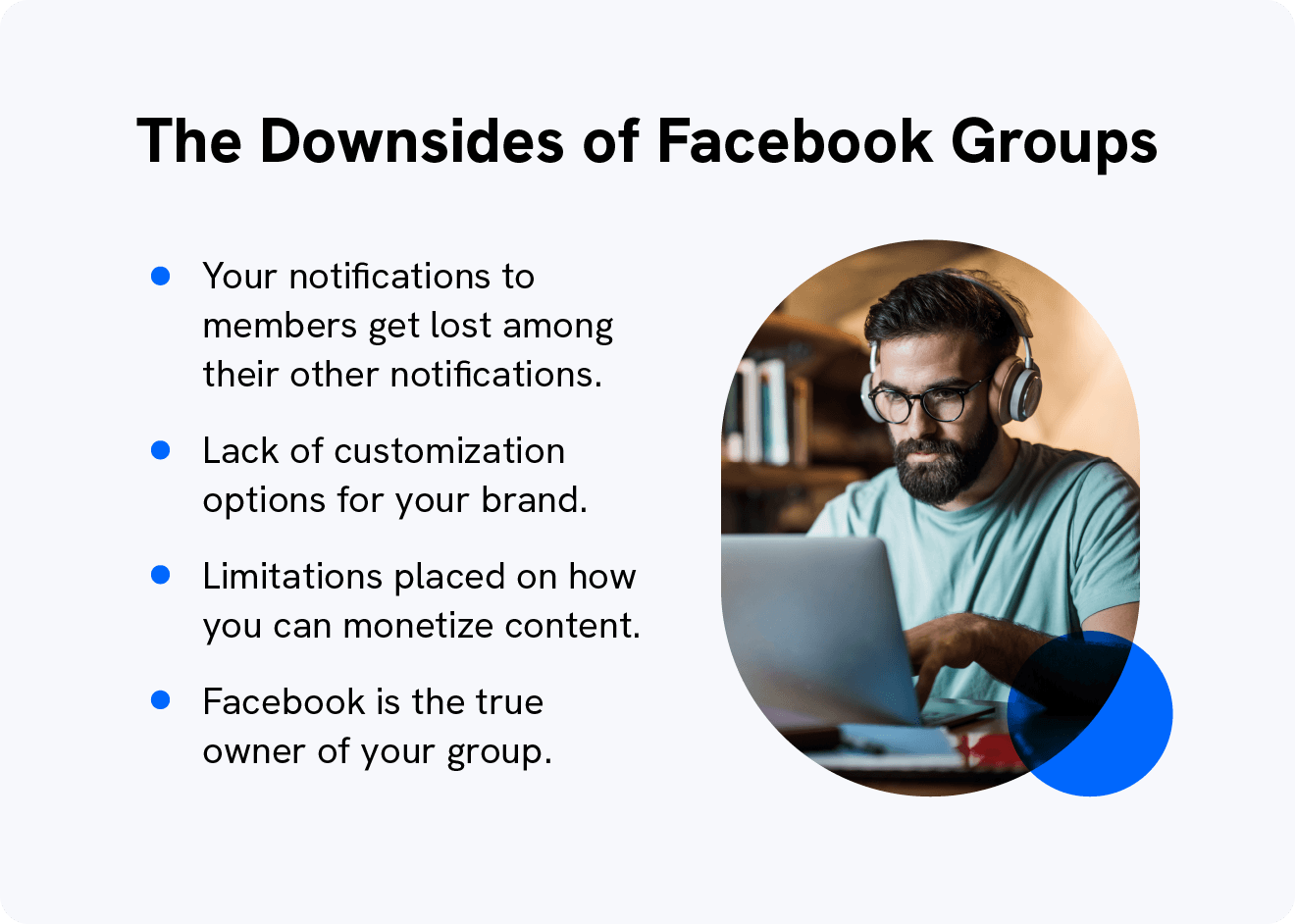 Some of the reasons content creators leave Facebook Groups include:
Notifications to members getting drowned out by other notifications .
Having to stick to Facebook's rigid branding.
Needing permission from Facebook to monetize their content.
Facebook being the true owner of all groups on the site.
Facebook used to be the best way to share your content and grow your community. But, in 2022, plenty of platforms have improved on Facebook's shortcomings and are now serious competitors.
This has led to content creators migrating their groups off of Facebook to get the benefits of these other platforms.
And What Should You Look For In a Group Platform?
Finding the best Facebook Group alternative comes down to knowing what you're looking for.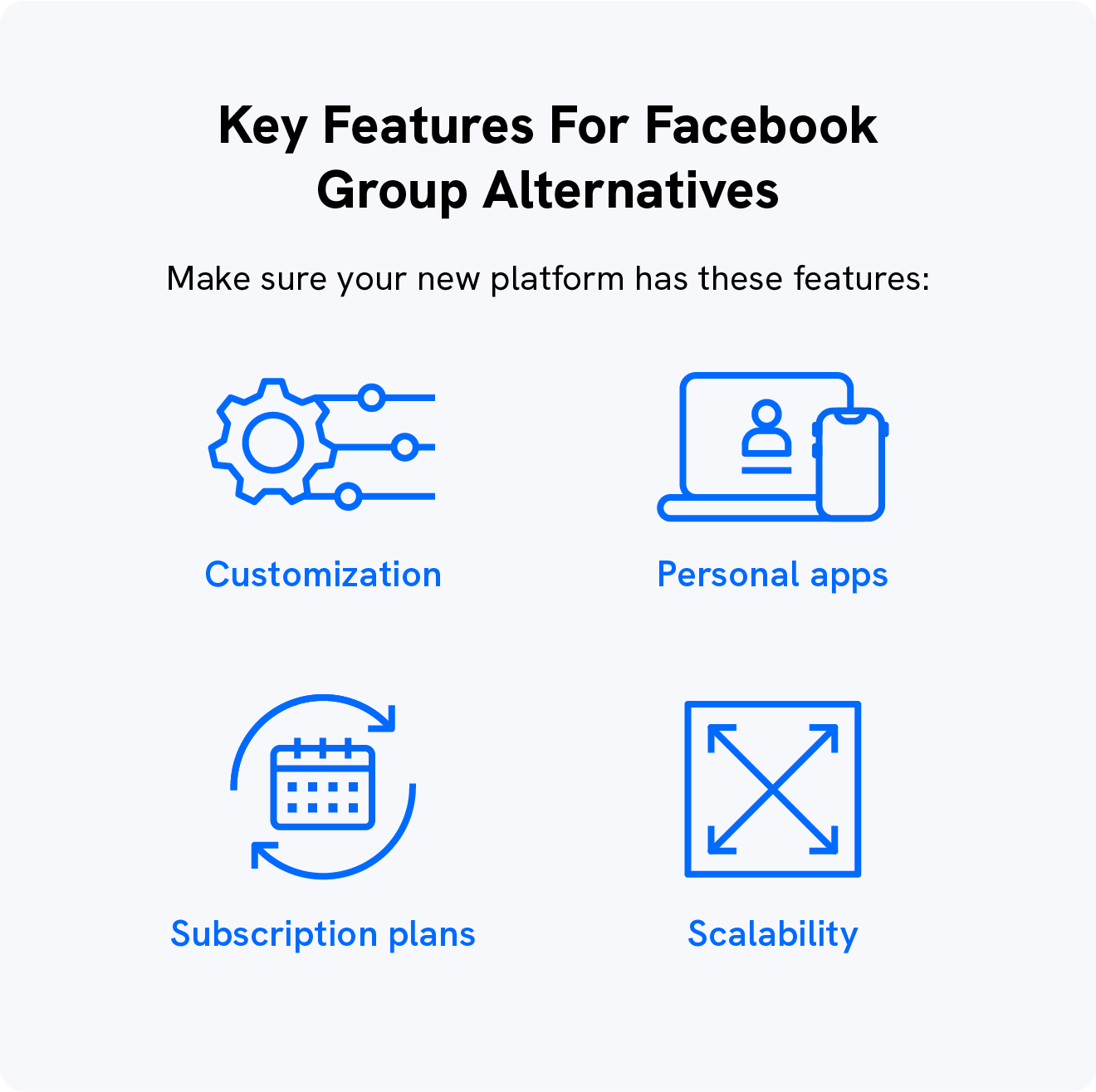 When selecting your new platform like a Facebook Group, look for a group that has:
Customizable settings to match your brand.
The ability to monetize your group with ads or subscriptions.
Scalable features that can adapt to your growth.
Accessibility across TV and mobile devices.
These features will help keep your followers happy and your group growing.
Now, time to get to the best Facebook Group alternatives!
1. Reddit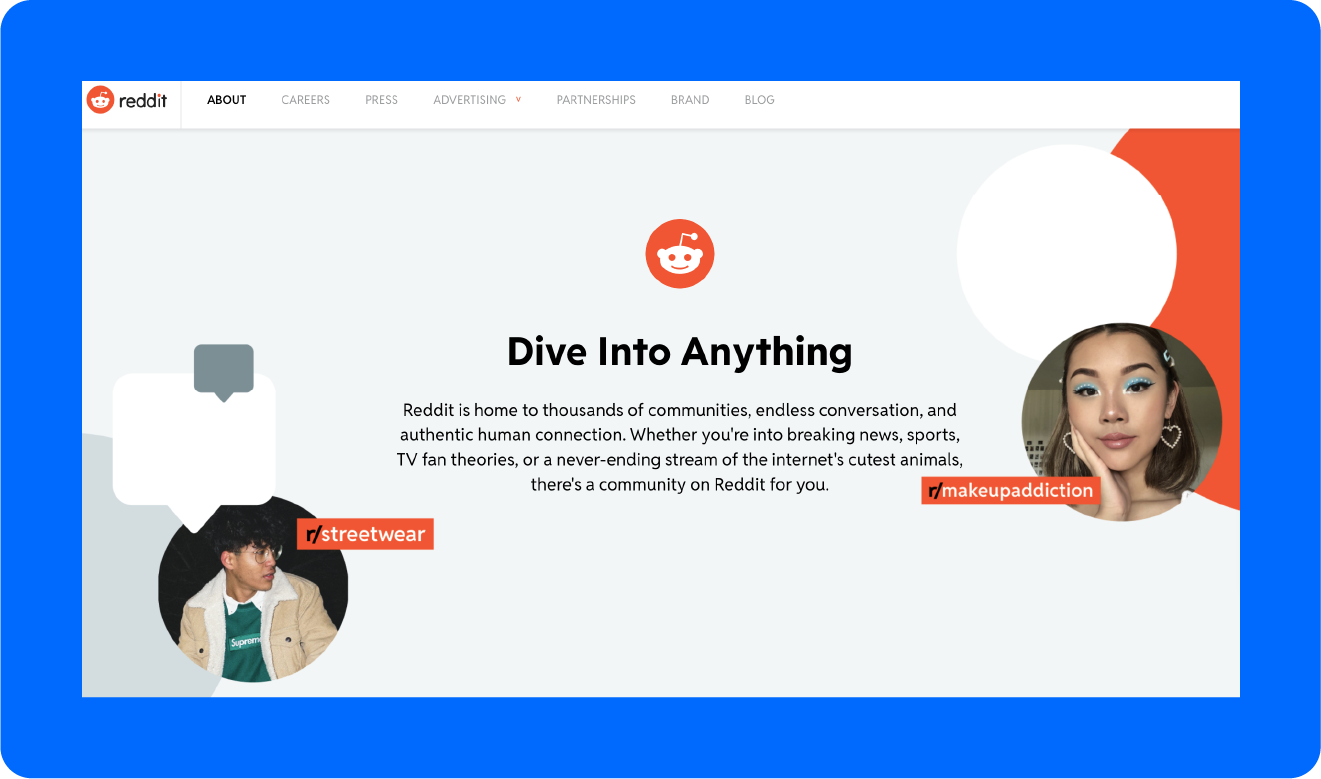 Reddit is a social network website that allows users to create communities known as Subreddits about any topic they choose.
Subreddit communities range from fan clubs for specific celebrities to general hobbies and everything in between.
You can set your own rules for the community and make it private if you wish.
One drawback to Reddit is that your Subreddit can be shut down if the admins feel it has broken site guidelines. This includes any comments or posts made by your followers that Reddit considers to be violations.
Features
Content creators who use Reddit get:
An easy-to-use interface.
An open-source platform.
A chat forum for followers to connect.
Pricing
Reddit is a free group site but it lacks some of the advanced features that content creators value, like ways to monetize what you create.
Let's look at a Facebook Group alternative you might like a little more.
2. Mighty Networks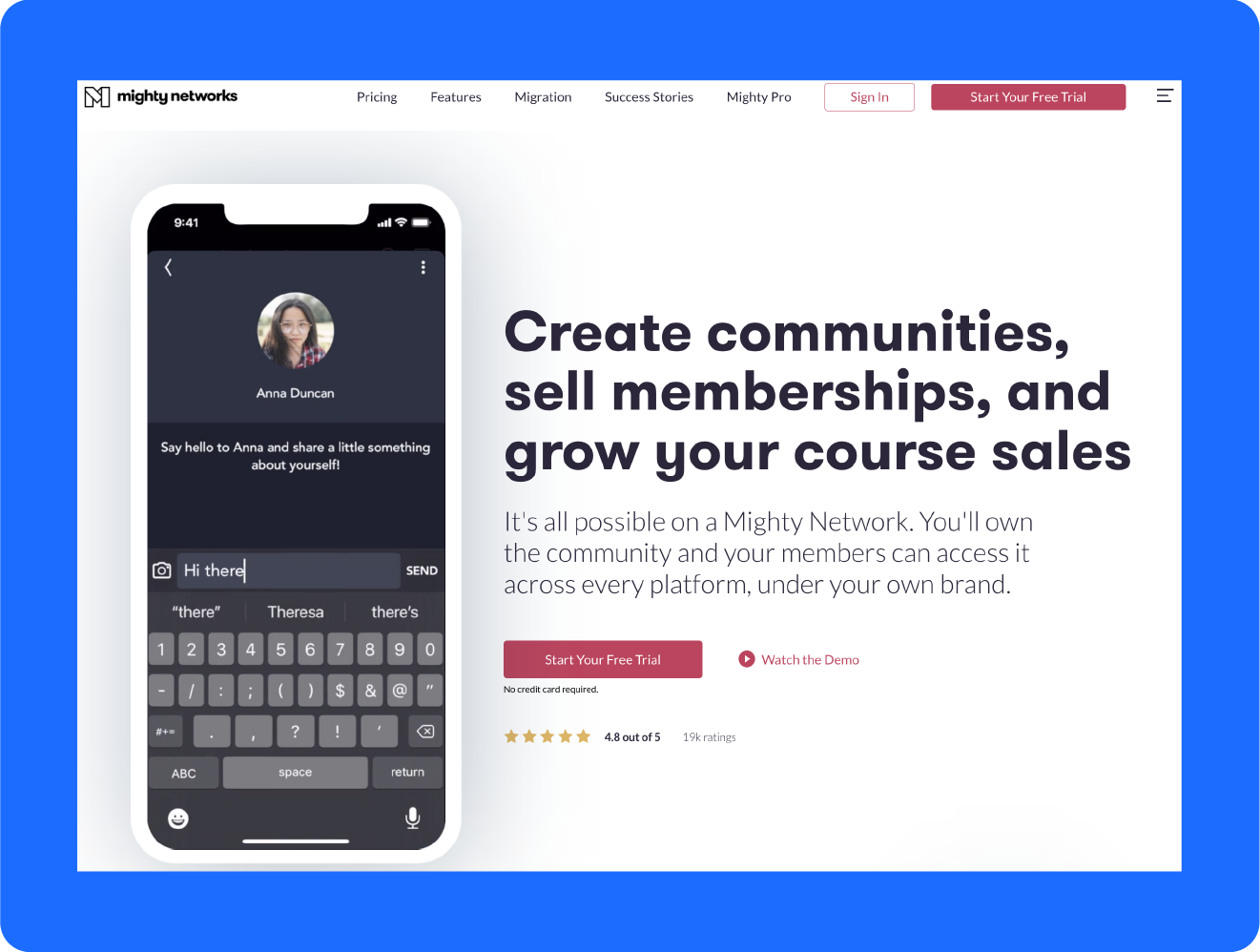 Mighty Networks is a website builder that lets you create your own online community.
Its features are very similar to those found in a Facebook Group because the main focus of Mighty Networks is to build communities.
Switching to this platform gives you greater control and freedom over how to run your community.
Take a look at what that includes.
Features
Mighty Networks gives their customers:
Their own branded website.
Options for free or paid community access.
Direct and group messaging.
Online course functions.
But what will it all cost?
Pricing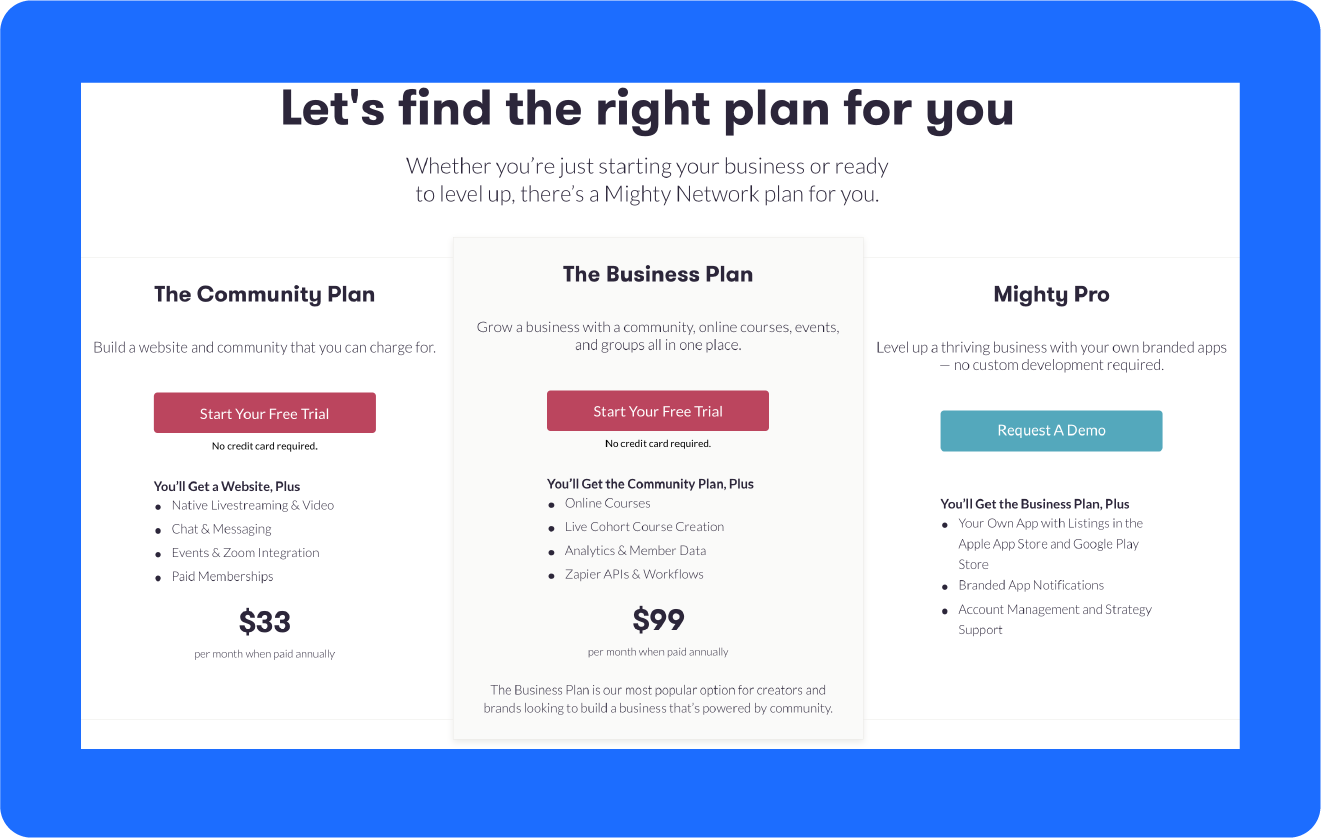 Mighty Networks offers 3 pricing options:
The Community Plan: lets you build a website, set membership prices, live stream, and hold events. Price: $33 per month.
The Business Plan: adds the ability to create online courses, track analytics, and create workflows. Price: $99 per month.
Mighty Pro: adds the ability to create a branded app with notifications. You'll also get an account manager and strategy support. Contact their team for pricing.
Our third alternative to Facebook Groups is Kajabi.
3. Kajabi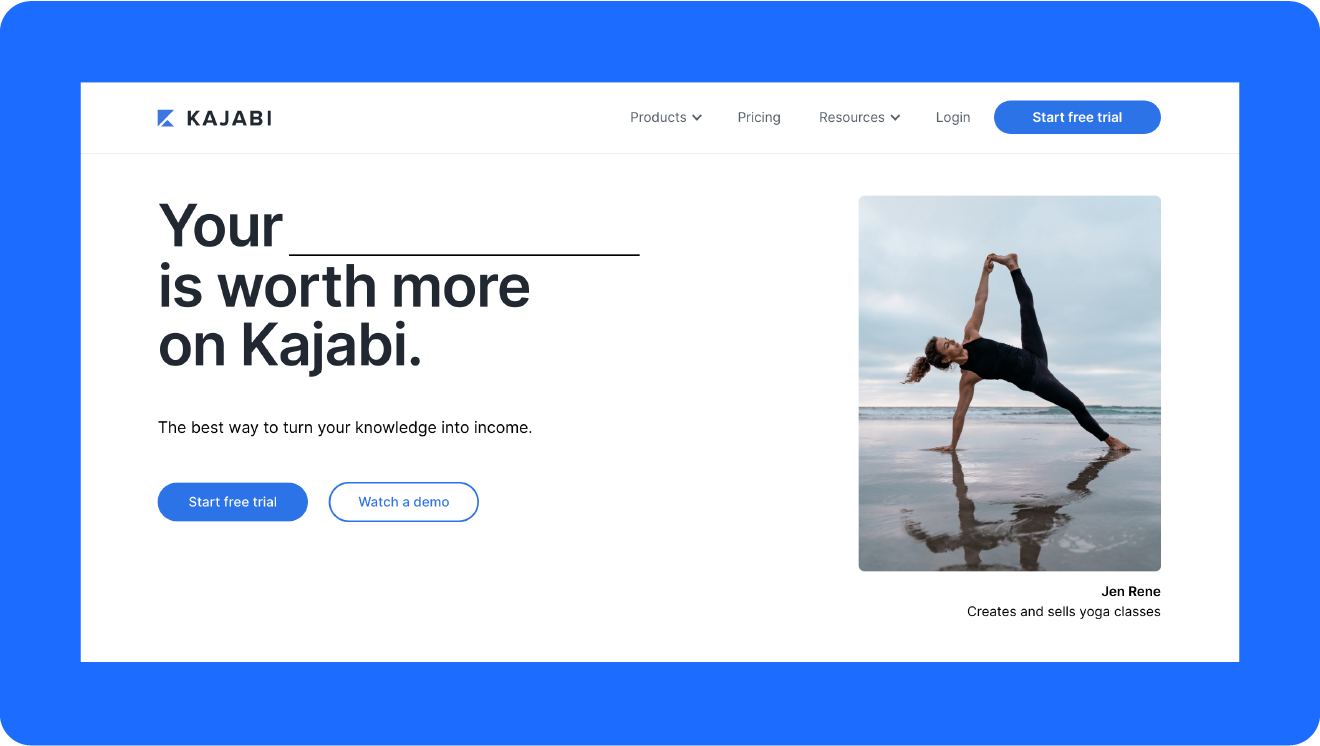 Kajabi is one of the all-in-one online community platforms that can help you make money from your content with custom solutions.
It lets you create online courses and provides marketing tools to reach more potential customers.
Take a look at how they make this happen.
Features
Kajabi's community features include:
A fully-integrated website.
Free and paid membership access.
Announcements and direct messages.
Discussion posts with their own comment feeds.
All these features will cost you a pretty penny.
Pricing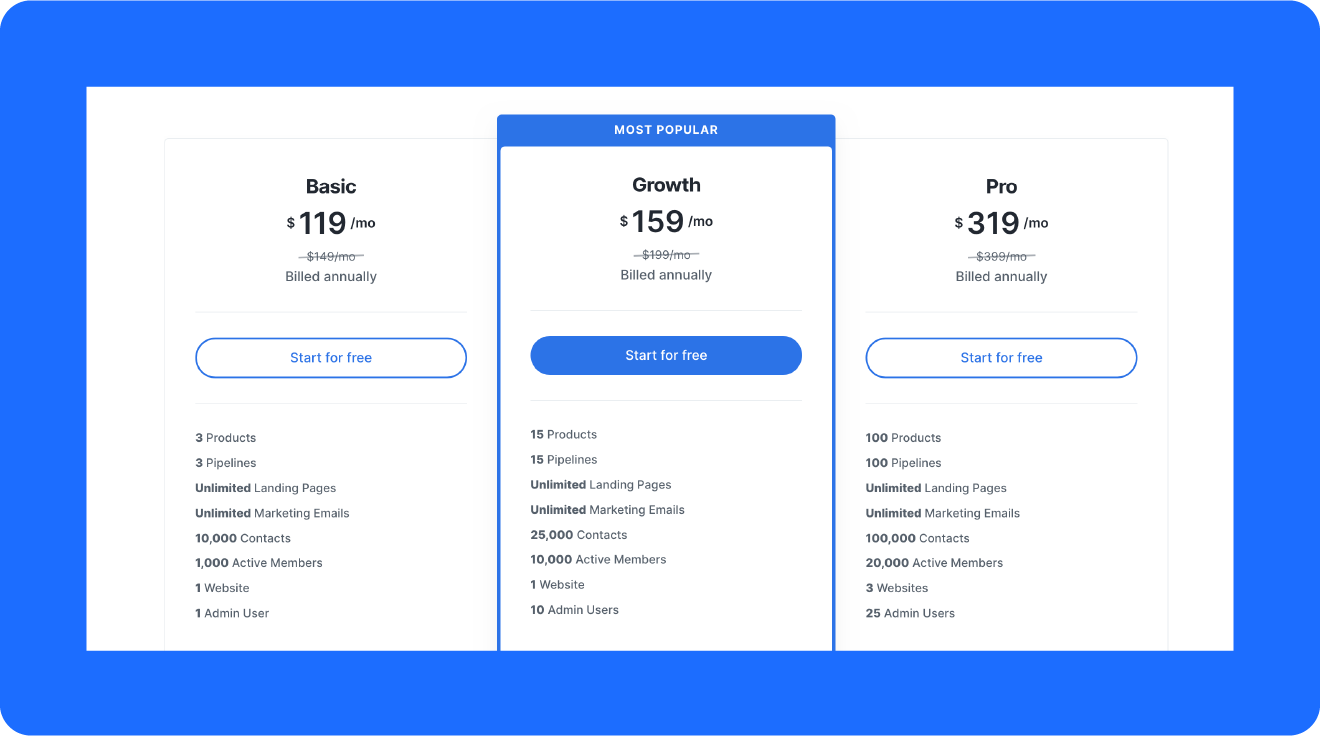 Kajabi offers 3 pricing options:
Basic: allows you to have one website that can sell 3 products with 3 pipelines. You'll get unlimited landing pages and marketing emails. You can have 1,000 active members. Price: $119 per month.
Growth: this plan increases your total products and pipelines to 15. You can have 10,000 active members and 10 admin users. You can also remove Kajabi's branding. Price: $159 per month.
Pro: your total products and pipelines are bumped up to 100. You can have 20,000 active members and 25 admin users. You also get up to 3 websites. Price: $319 per month.
Our fourth Facebook group alternative is Discord.
4. Discord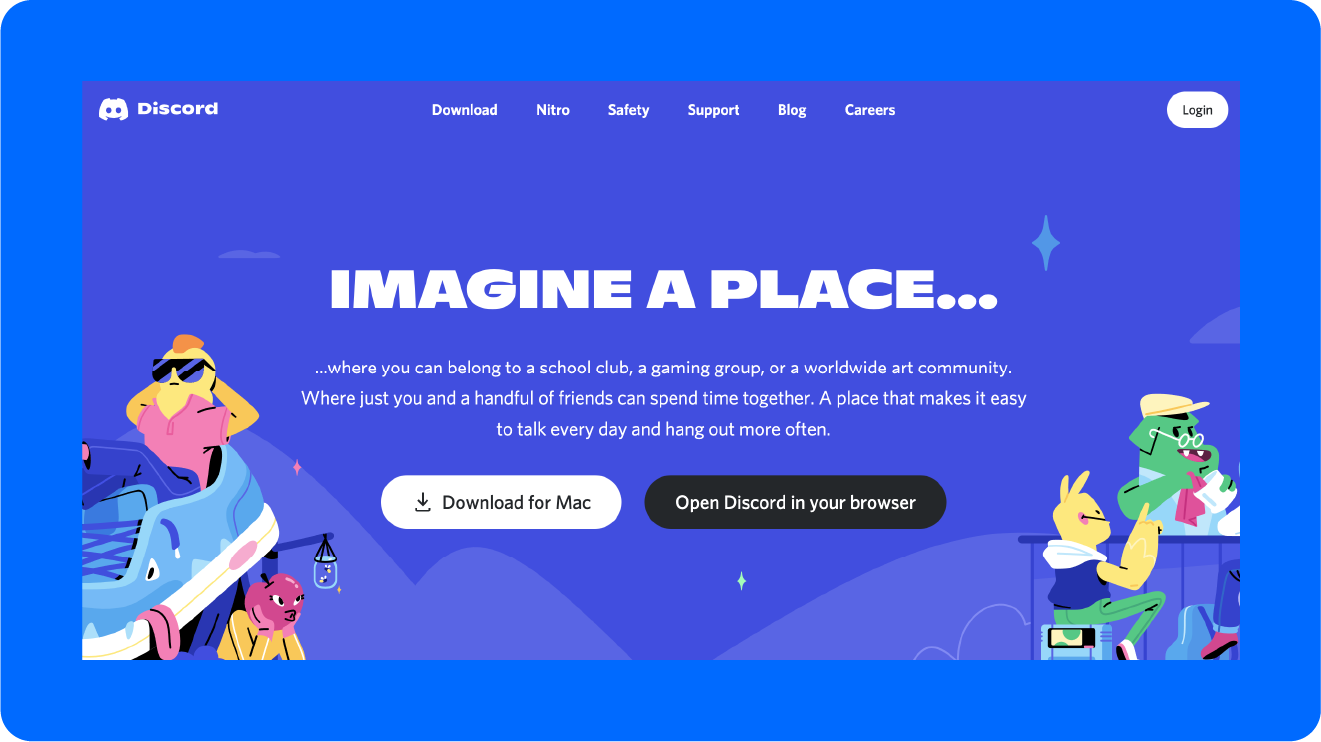 Discord is a chat app that originated as a way for gamers to connect outside of the limitations of the game they were playing.
It allows users to talk, text, and video chat, similar to other apps like Slack and Skype.
Due to its great performance and functionality, users from outside the gaming community have also adopted it as a place to connect.
Take a look at some of its features.
Features
Discord lets its users:
Easily create their own chat rooms.
Control the privacy of their group.
Create friends lists and contact people directly.
Connect social media accounts to your profile.
So what does it cost?
Pricing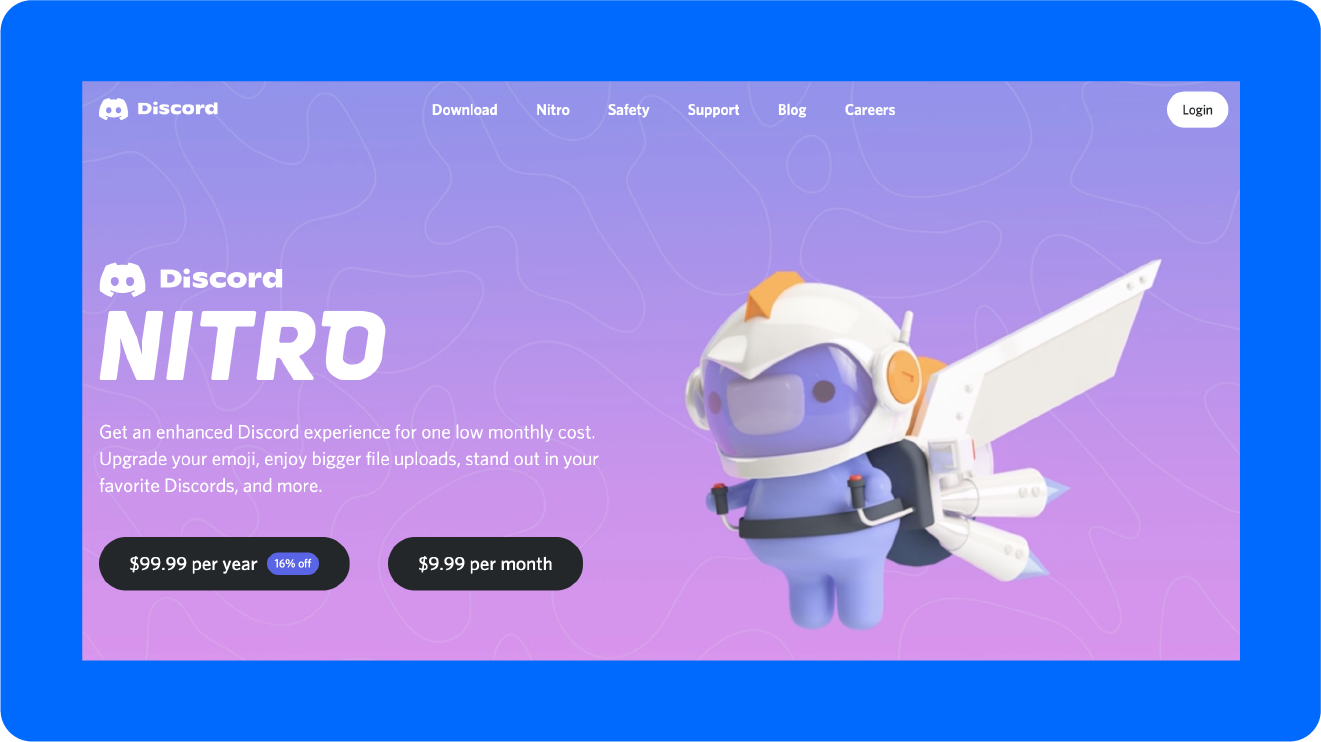 Discord is one of the best free group websites on the market, but it does have 2 paid membership options:
Nitro Classic: this plan lets you use gif avatars, a custom discord tag, and platform-wide emojis. You also get HD video streaming, 50 MB file uploads, and a Nitro badge. Price: $4.99 per month.
Nitro: this plan unlocks more perks like better audio quality, a 100MB upload limit, and custom server profiles. Price: $9.99 per month.
Now onto our fifth option.
5. Circle.so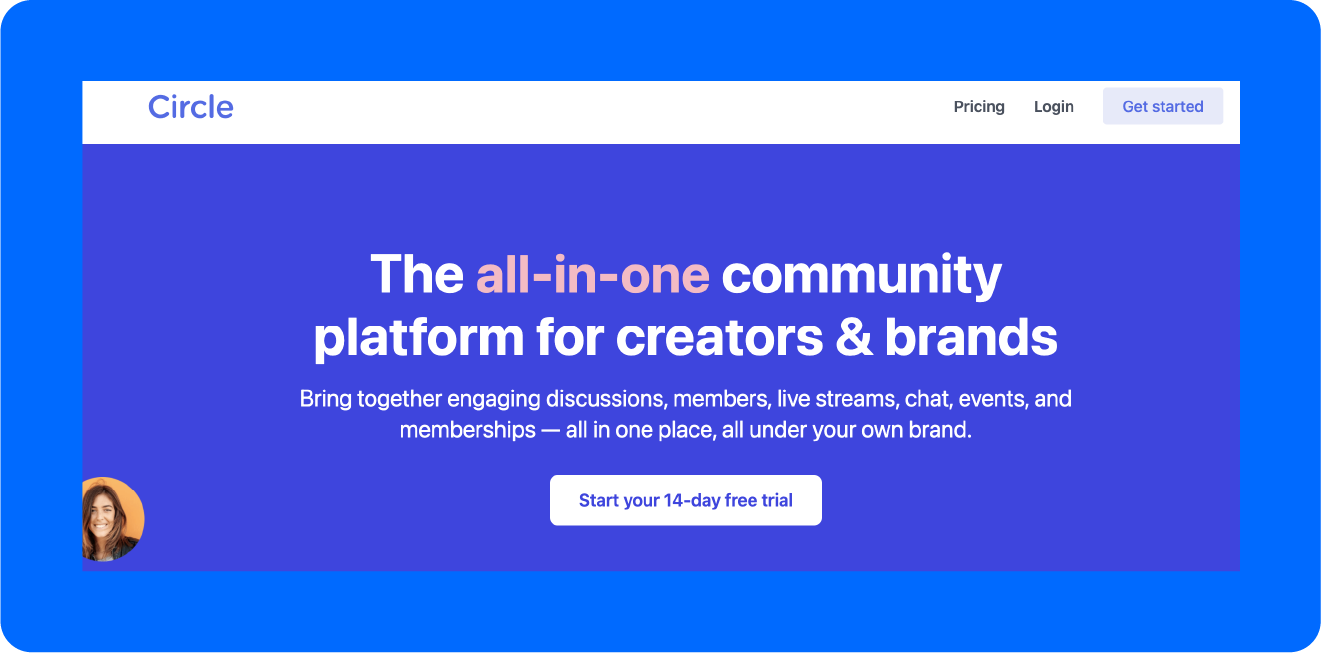 Circle is a similar platform to Facebook Groups in that it helps members engage with each other, but it outshines Facebook by cutting out the distractions.
Its interactive nature lets your members share ideas and fuel discussions with each other, taking some of the pressure off of you.
Circle also helps you make money from your content with sales tools and subscription options.
Let's look at what makes them unique.
Features
Circle provides its users with:
Private messaging.
Unlimited event hosting.
Live event streaming.
Group chats.
Onto the dollars and cents.
Pricing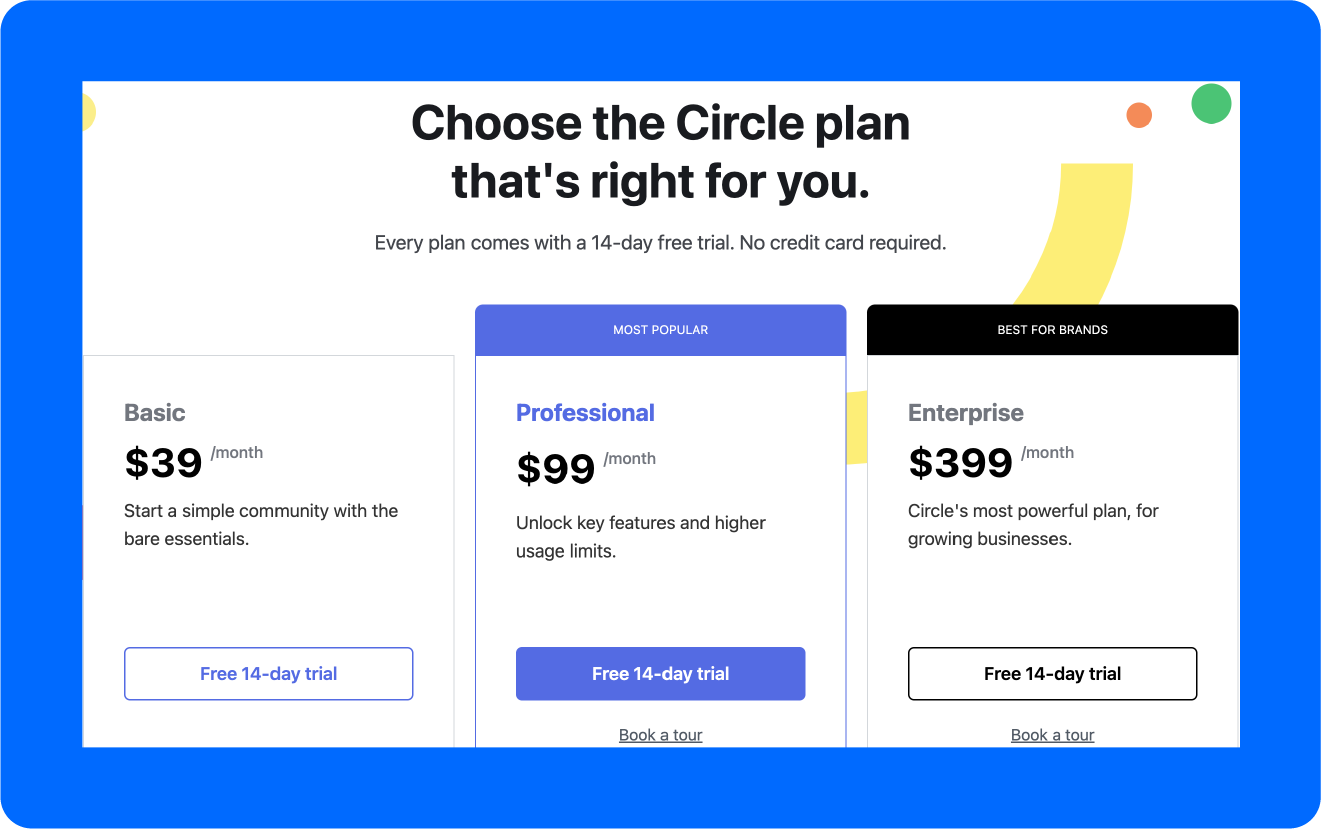 Circle has 3 pricing options:
Basic: their lowest plan gives you a custom domain and group chats. You also get 10GB of storage and 1,000 members. Price: $39 per month with 4% transaction fees.
Professional: their second plan has 100GB of storage and up to 10,000 members. It also enables live streaming to up to 100 attendees. Price: $99 per month with 1% transaction fees.
Enterprise: their top plan has 1TB of storage and up to 100,000 members. Live streams can have over 1,000 attendees. Price: $399 per month with .5% transaction fees.
Let's look at a similar Facebook Group alternative.
6. Tribe.so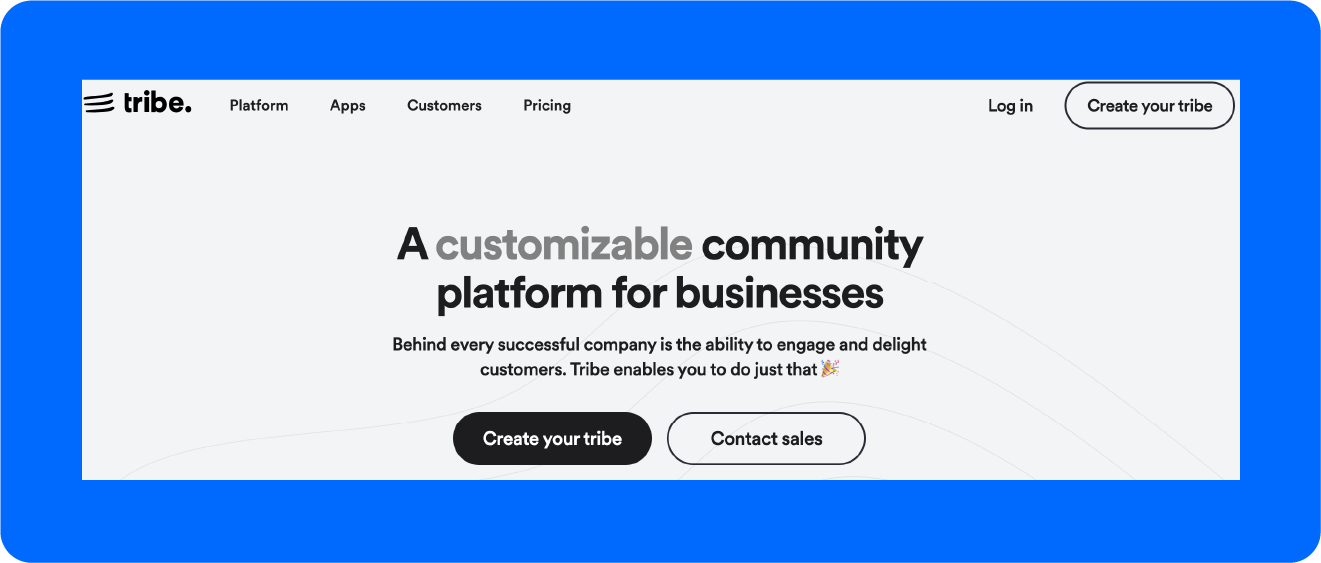 Tribe.so is a community platform that is tailored for the business market.
It offers companies like Tim Hortons and IBM customizable ways to engage their customers.
Tribe.so takes customer service to the next level by gathering actionable insights for their users.
Check out some of their features.
Features
Tribe.so gives its customers:
Q&A forums for voting on solutions.
Integrations with apps like Zapier.
A moderation panel to efficiently control posts.
Gamification and rewards tools to retain customers.
Look at what all of this can cost you.
Pricing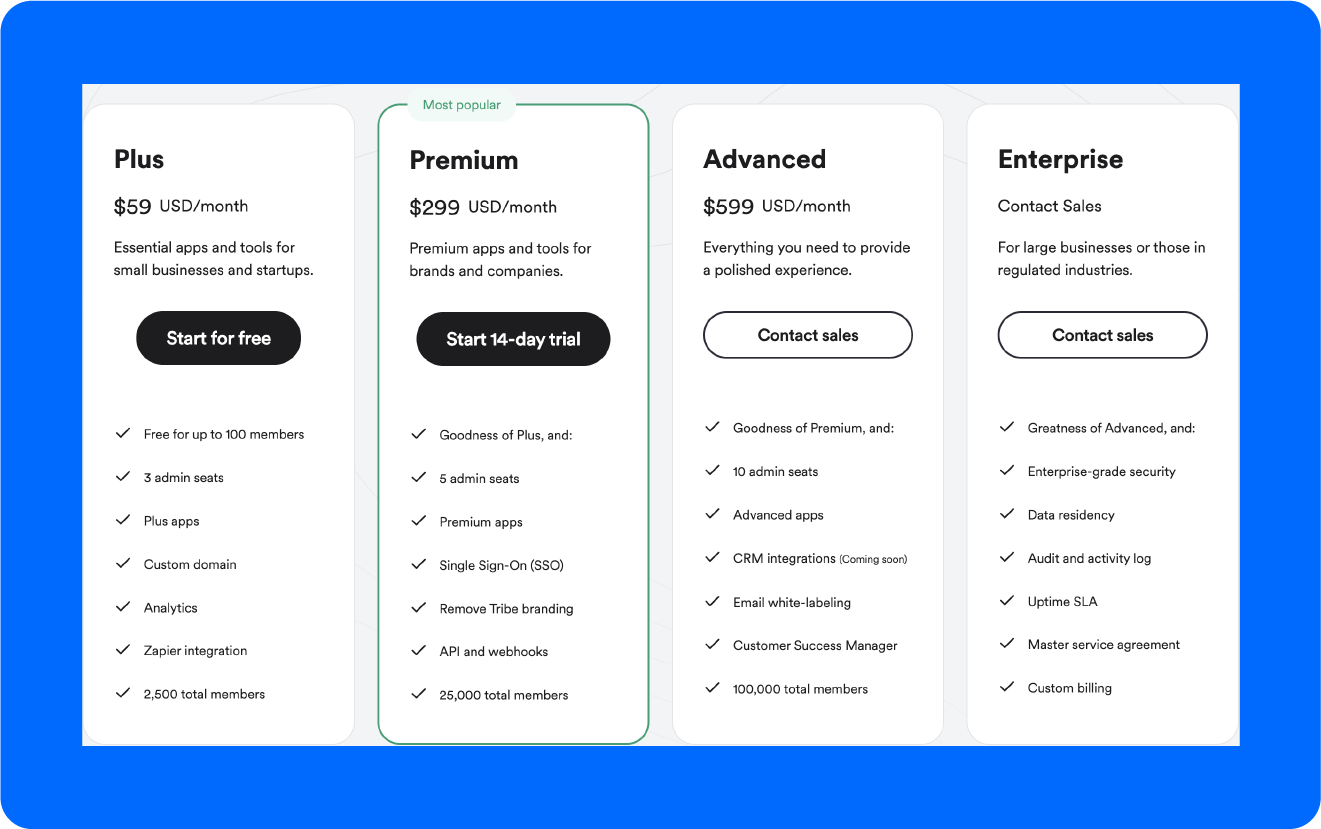 Tribe.so has 4 plans to choose from:
Plus: their lowest plan allows for up to 2,500 members. It will get you your own custom domain and Zapier integration. Price: Free for up to 100 members and $59 per month after that.
Premium: their next plan covers up to 25,000 members, premium apps, and custom branding. Price: $299 per month.
Advanced: their third plan covers up to 100,000 members, white-labeled emails, and a customer success manager. Price: $599.
Enterprise: their top plan gives you an audit and activity log, data residency, and custom billing. Contact their team for pricing information.
Ready for our seventh Facebook group alternative?
7. MemberDev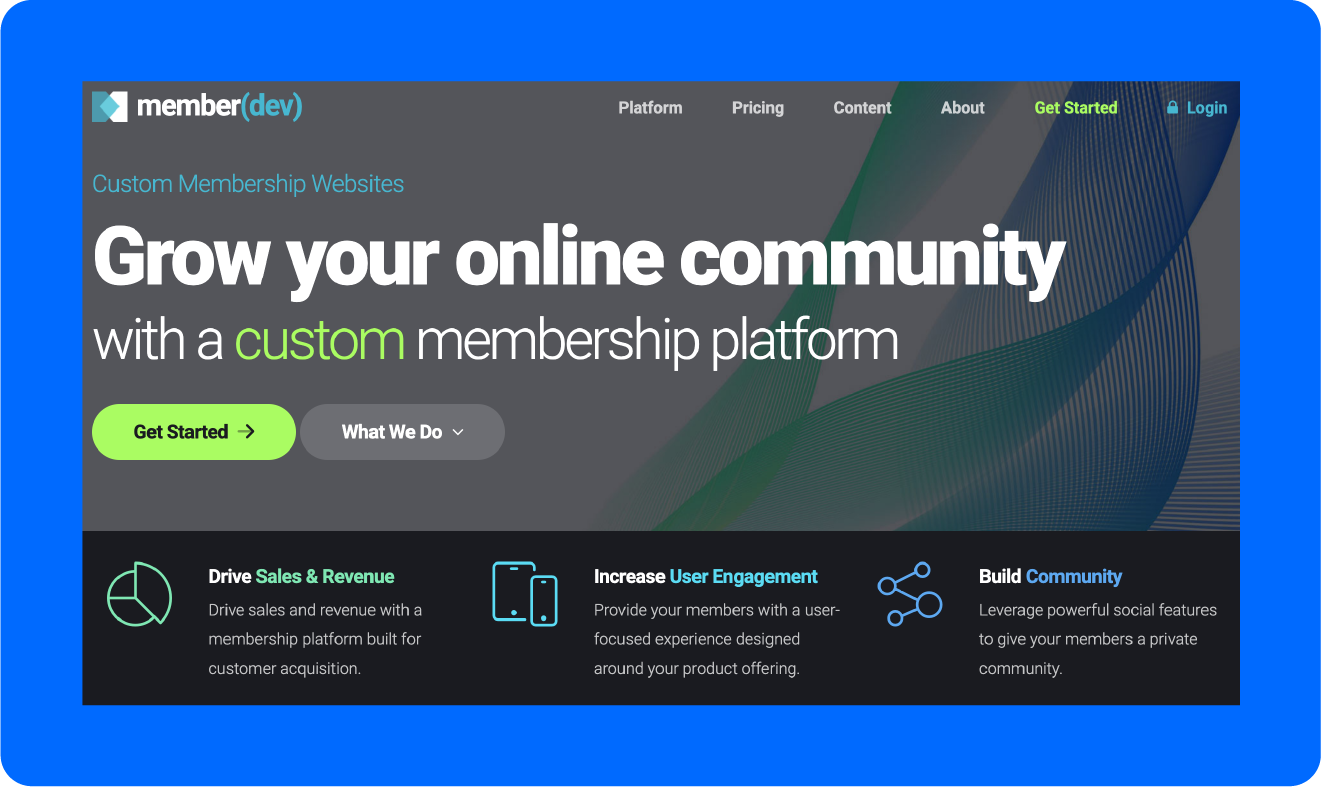 MemberDev is a flexible community platform that helps content creators turn their social media group into a membership business.
Their greatest selling point is the amount of customization they allow.
Whether you're a coach, teacher, or entrepreneur, they've built a platform that can create your desired user experience.
Take a look at what they offer.
Features
MemberDev gives its users:
Ownership over their user data.
Social media features like member profiles and forums.
Sales funnels and email marketing integration.
Members-only live events.
Pricing
MemberDev keeps its pricing model private, as it's unique for every client's needs. Contact their sales team for more info.
Onto our next Facebook Group alternative.
8. BuddyBoss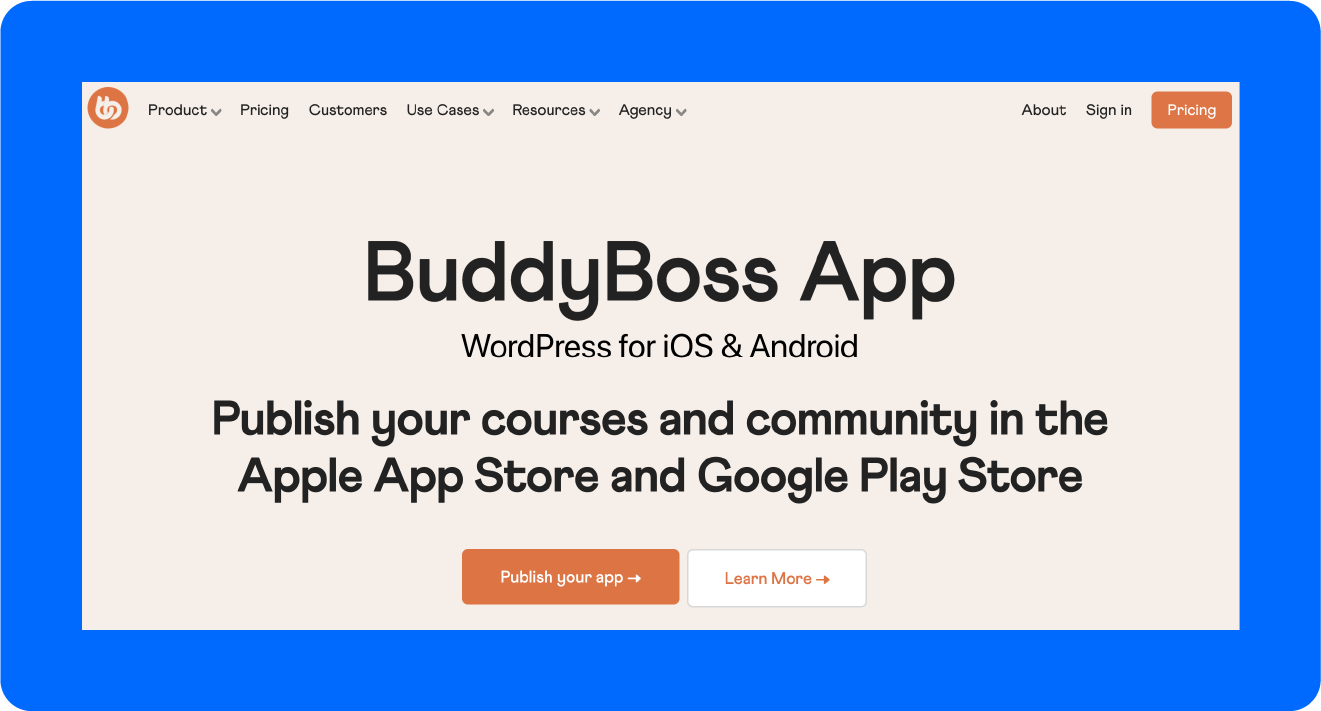 BuddyBoss is a WordPress plugin designed to help content creators curate their personal community platform.
You'll need a WordPress-based site, but that's less constricting than it may sound.
BuddyBoss integrates with other plugins to fill any gaps in their offerings and take its performance to the next level.
Check out some of their features.
Features
BuddyBoss lets its users:
White-label their community with personal branding.
Access 24/7 tech support.
Develop new capabilities for their mobile app.
Grow with infinite memberships, events, and courses.
Take a look at what it costs.
Pricing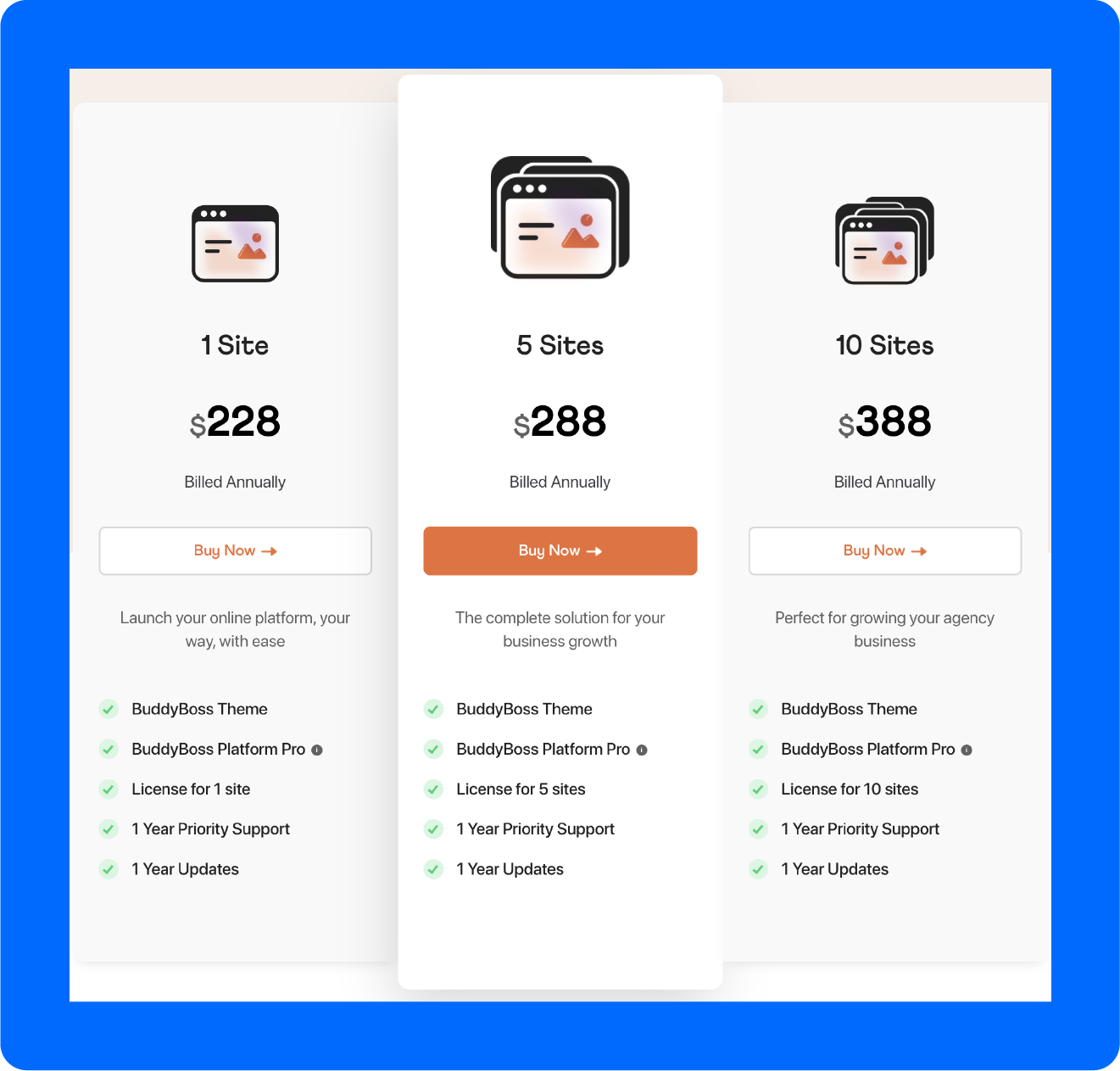 BuddyBoss offers 3 pricing options:
1 Site: as the name implies, this allows for one website license. You'll get the BuddyBoss themes, pro features, and one year of priority support. Price: $228 per year.
5 Sites: the only difference for their next plan is that you get 5 website licenses. Price: $288 per month.
10 Sites: their top plan allows for up to 10 website licenses. Price: $388 per month.
Check out another one of the best free group websites.
9. WhatsApp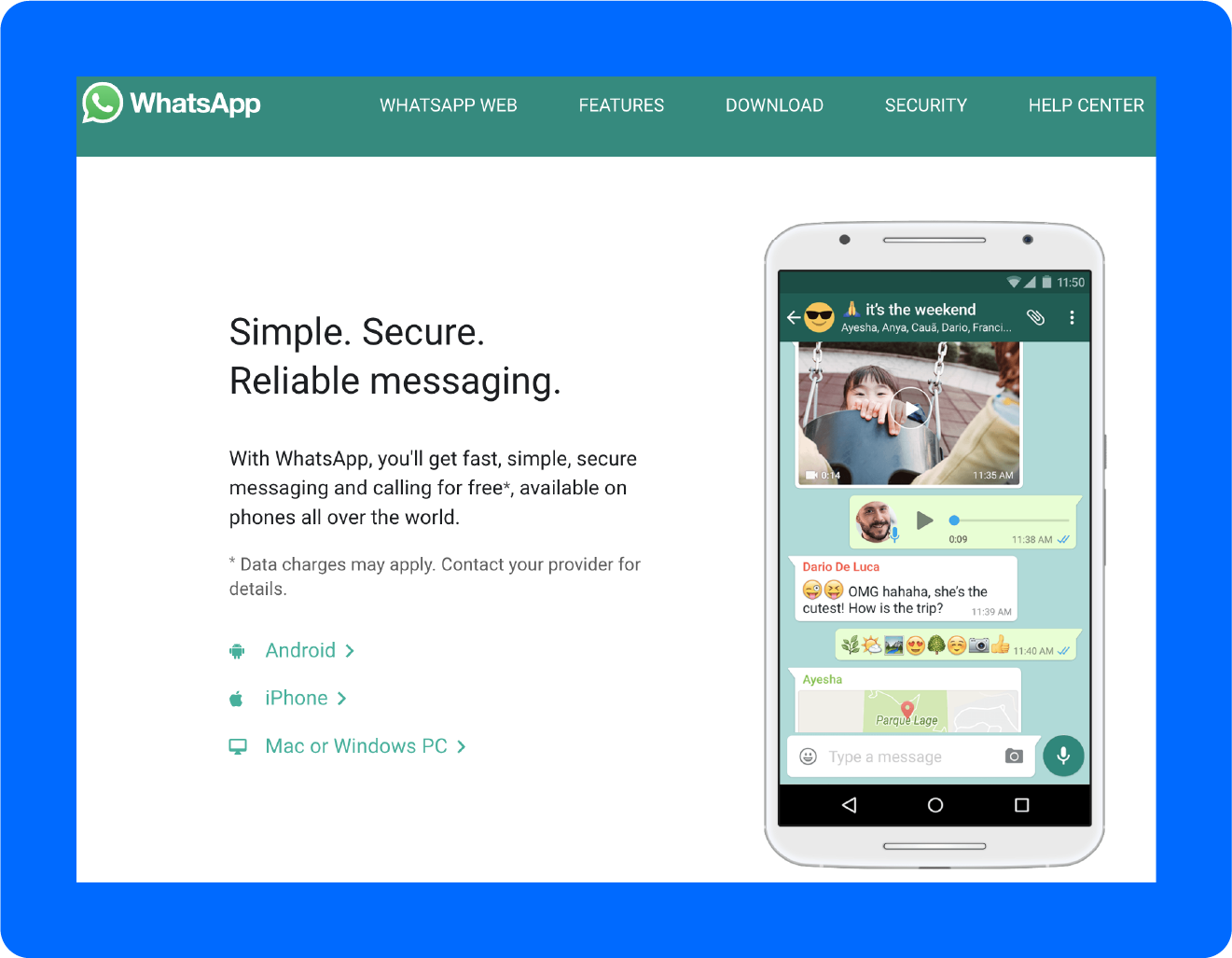 WhatsApp takes your social network in a different direction. It's similar to Discord in that it's primarily a messaging platform.
You can create a group and gather your followers for private discussions.
You will need to convince people to give up their personal phone numbers, and those numbers are visible to the rest of the group.
Check out what's up with the app.
Features
WhatsApp lets its users:
Access the app from their phone, desktop, or tablet.
Send texts, voice calls, or video calls.
Send documents, audio and video files, and images.
Work directly on VOIP (Voice Over Internet Protocol).
Pricing
WhatsApp is entirely free. If your Facebook Group can do without more comprehensive video capabilities, this is a great way to protect your budget.
Now onto our final Facebook Group alternative.
10. Uscreen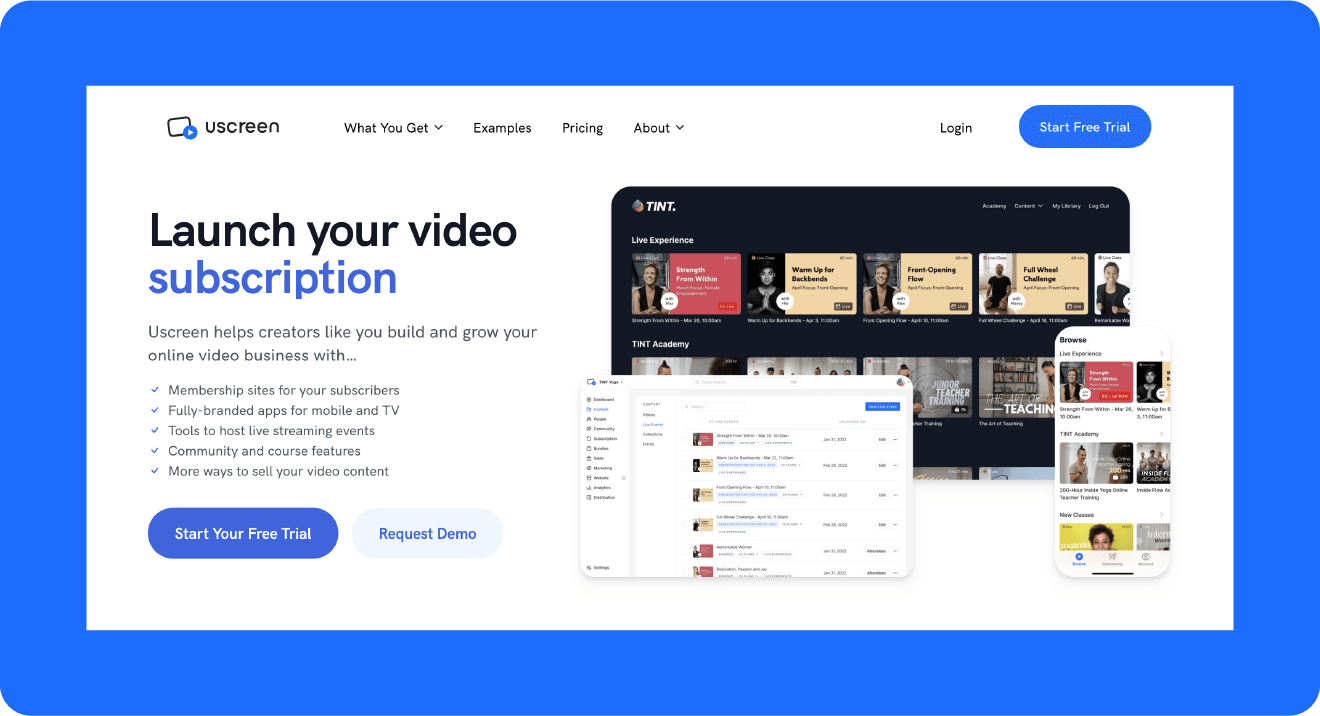 We know this platform inside and out (since it's our own) and we think it has a lot to offer in the community space.
Apart from being able to create your own website and apps, we have the tools you need to bond with your group.
You can fuel discussions and host native commenting, all while making money off your content.
Check out some of our features.
Features
Uscreen gives its users the ability to:
Share photos and text to a community feed.
Set their own community guidelines and moderate posts.
Create free or members-only content.
Create rich profiles of members.
Free trial: 14 days
Pricing: $
It's simple with Uscreen.
Build, launch and manage your membership, all in one place.
Wrapping It Up
That's all we have for you!
Facebook is a leading platform for content creators to build communities, but it has plenty of stiff competition.
These Facebook Group alternatives cover the extremes of everything you may need for your community.
If all you need is a simple forum for people to share information, look into some of the free group sites in this list.
But if you need a platform that can help you turn your Facebook Group into a money-making business, learn more about how Uscreen can make that happen.