Uscreen vs Muvi: An honest comparison
The sensible Muvi alternative you've been looking for
Uscreen is the #1 Muvi alternative for anyone looking for a sensibly-priced platform to build and grow their video-on-demand business. From our robust features to our 24/7 customer service, Uscreen is the affordable, easy-to-use video monetization platform you've been looking for to launch your VOD website and OTT apps.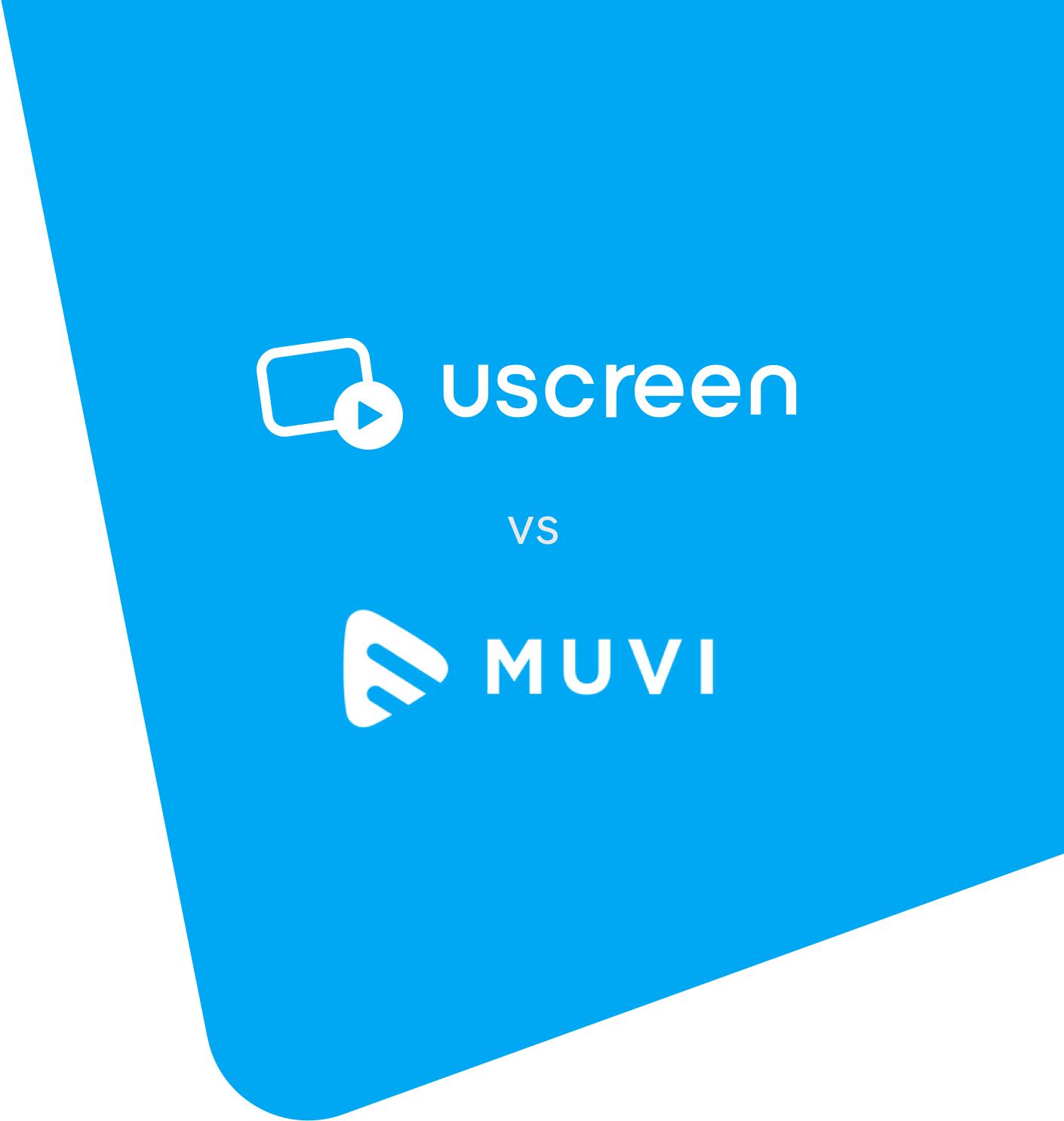 Muvi
Pricing
Starts at
$99/month
Starts at $199/month
Extra or hidden fees
No
Yes
Explore price comparison
Built-in marketing tools
Reduce churn tools
Smart retries
Coupons
Affiliate Programs management
Marketing integrations
Abandoned cart emails
Community management
Screeners
Coupons
Abandoned cart emails
Payout
Instant
Instant
Free migration
Yes
Yes
Free Trial
14 days
Yes
Fully white-labeled design
Yes
Yes
OTT themes and customization
8+ fully customizable themes
HTML/CSS Editing
3
HTML/CSS Editing
Add chapters and episodes
Yes
No
Add collections and episodes
Yes
Yes
Flexible categorizing and custom filtering
Yes
No
Customizable Checkout Page
Yes
Yes
Live streaming
Yes
Yes
Multi currency
Yes
Yes
100% no-buffering guarantee
Yes
No
Built-in Payments
Accept Credit Cards
Accept PayPal
Secure checkout
Royalty tracker
Smart payments retries
Accept Credit Cards
Accept PayPal
Royalty Tracker
Audience ownership
Yes – you own your audience
Audience export CSV available
Yes
Analytics
Native analytics
Google Analytics integration
Native analytics
OTT apps
Yes
Yes
Third-party integration
Connect to 1000+ apps via Zapier
Yes
Support
24/7 email support
Phone support
Email Only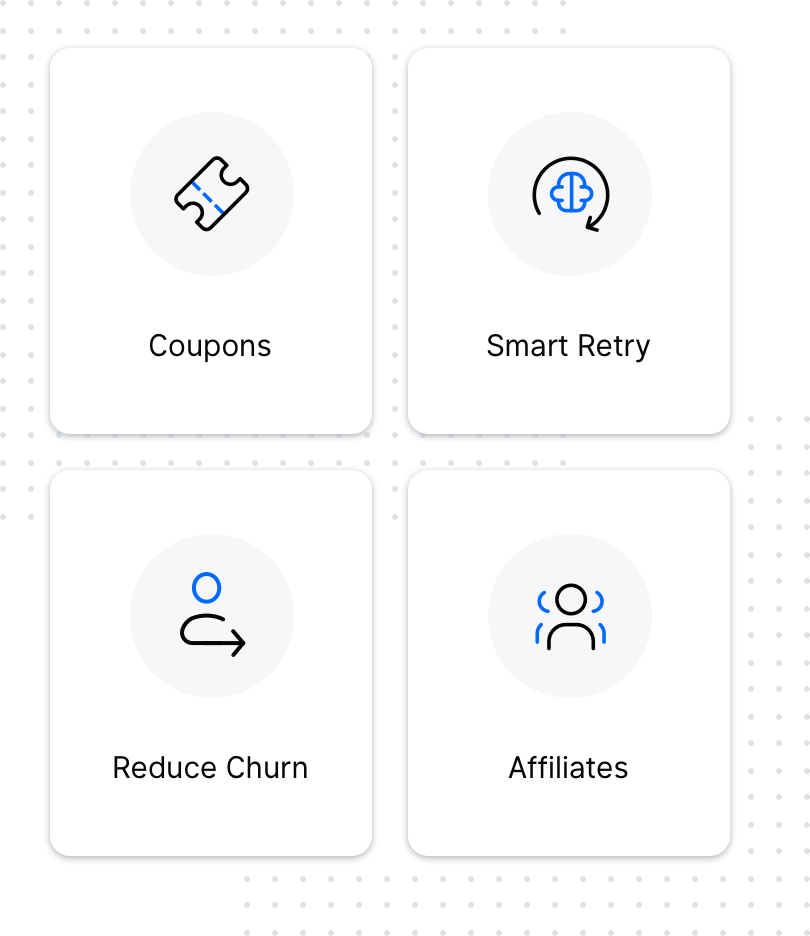 Robust marketing tools and integrations
A video monetization platform is nothing without its marketing tools—so we built you an entire marketing suit full of very effective and easy-to-use tools to help you increase conversions, engage your audience, reduce your churn and, well, make more money. And if you need a tool that you can't find in our platform, you can connect to it in a matter of minutes.
Super easy-to-use platform
A platform doesn't have to be complicated to be advanced. With all of our in-depth tools and features, Uscreen is very easy to use and set up with no coding or technical skills required. It takes an average of one week to comfortably set up your video streaming website and launch to market.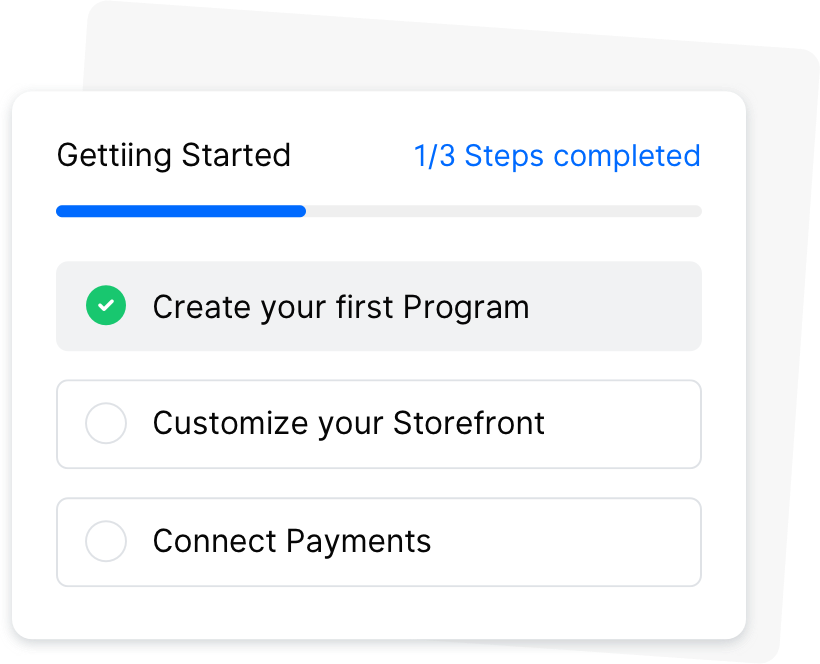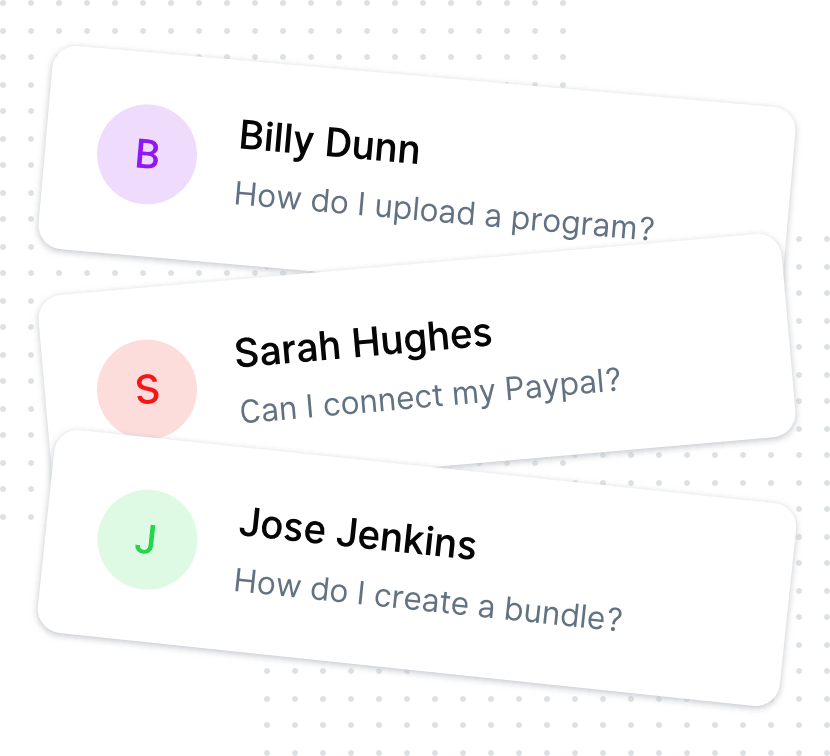 Prompt 24/7 Support
Your success is our success. That's why we ensure our clients 24/7 email support and phone support Monday to Friday, 9am to 6pm EDT. All Uscreen support team members are based in the United States and are extensively trained to help you solve any issue and jump and hurdle seamlessly.
It costs less to grow with Uscreen
Uscreen's pricing is easy, predictable, and very straightforward.
Muvi
Cost
Basic plan: $99/month
Pioneer: $399/month
Enterprise: contact us
Muvi Free: $0/month (Muvi branded)
Muvi Starter: $199/month
Muvi Standard: $399/month
Muvi Professional: $1,499/month
Muvi Enterprise: $3,900/month
Extra fees
Unlimited free uploads
Unlimited bandwidth
Storage fees
Free until plan's limit, then
US$0.04 per GB.

Bandwidth fees
Free until plan's limit, then US$0.09 per GB
What you can get for $399/month
For the same monthly cost, Uscreen will give you more than Muvi ever will
| at $399/month you get | Uscreen on Pioneer Plan | Muvi on Standard Plan |
| --- | --- | --- |
| Video streaming website | | |
| Android native branded app | | +$299/month add-on |
| iOS native branded app | | +$299/month add-on |
| Marketing and community tools | | |
| Analytics and reporting | | |
| Premier features | | |
| Bandwidth per month | Unlimited | 1TB free, then $0.09 per GB/month |
| Number of Administrators | Unlimited | 3 |
| Content limit | Unlimited | Unlimited |
| Total users | 2500 | 2000 |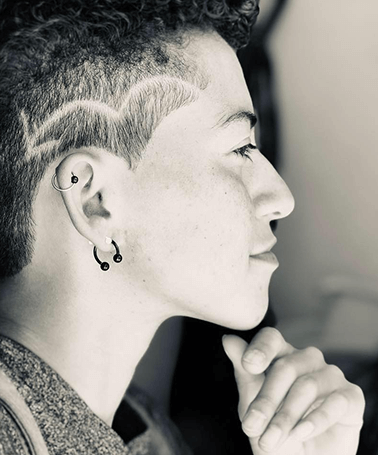 "Uscreen was the only platform we found that includes a billing system, subscription engine, video hosting and delivery in one platform."
We're often asked…
Is Uscreen here to stay?
It sure is! Uscreen was founded in 2015 in Washington, D.C., and is now a 20-person-strong company of incredibly talented and caring individuals, joining forces from around the world to help you become and stay successful in the video-monitization space. So yes, Uscreen is definitely here to stay. Learn more about Uscreen and the team
How long does it take to launch my OTT apps?
Uscreen fully develops and publishes the apps for you in your own app developer account within 3 to 4 weeks from the day you place your order. That's the fastest launch time on the market! We'll also take care of all required updates and maintenance afterward at no extra cost to you. We'll even send you a preview of the app before we publish it.
Do I own all of my content and data?
Yes! In addition to owning your audience, you also own 100% of your assets, content, and data. Uscreen is simply a means to your end of monetizing your video content.
What's your guarantee policy?
Uscreen is free to try for 14 days – no strings attached. You can cancel any time you like.