What is OTT and Why Should You Care?
OTT apps are the future of television and online streaming services. It's a multi-billion dollar industry that is creating a large movement in how people consume their content. If you're entering the online streaming service in any way, OTT TV and mobile apps will definitely play a part in your business. 
Launching an OTT video streaming app for TV and mobile devices is one of the solid and sure ways to grow your video website audience. In this unit, we'll talk about what these apps are, how they can grow your business, how to launch them and which ones are best to launch.
What is an OTT Video Streaming app?
Over-the-top applications, or OTT apps, are apps that deliver video content using the internet rather than the traditional distribution methods of cable or satellite TV. OTT apps allow users to instantly stream videos on both mobile devices (smartphones and tablets) and TVs via devices like a Roku Box or Apple TV .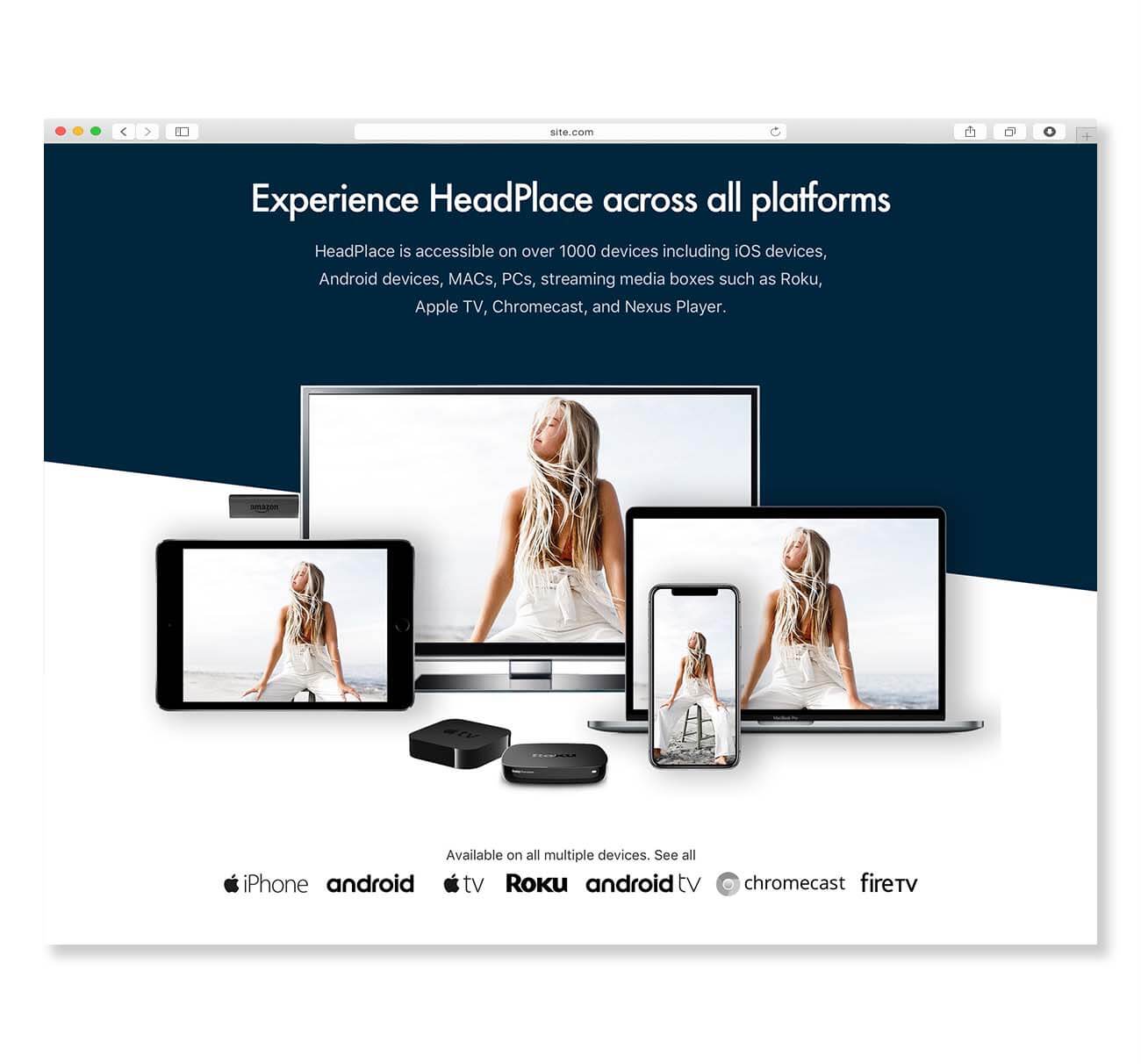 Why OTT Video Apps Matter to Video Content Creators
These days everything is on-demand–people expect to have access to content whenever they want, and laptop screens aren't always the ideal place to watch that content. They want to be able to kick back and watch their Netflix on their flatscreen TVs while they cuddle comfortably with their SO or pet. They want to be able to do their video-lead workout in their backyard while they follow their online instructor on their tablet. It's just the way the world is.
In fact, 50% of US homes connected to Wifi use these OTT video apps for about 100 minutes per day on either mobile devices or TV, which is causing experts to predict this usage rate will result in a $120 billion industry by 2022. And, that looks like it's on pace to be achieved.
40% of those homes already use a device like a Roku Box or Apple TV to stream videos directly to their television, and it won't be long until the rest of us catch on.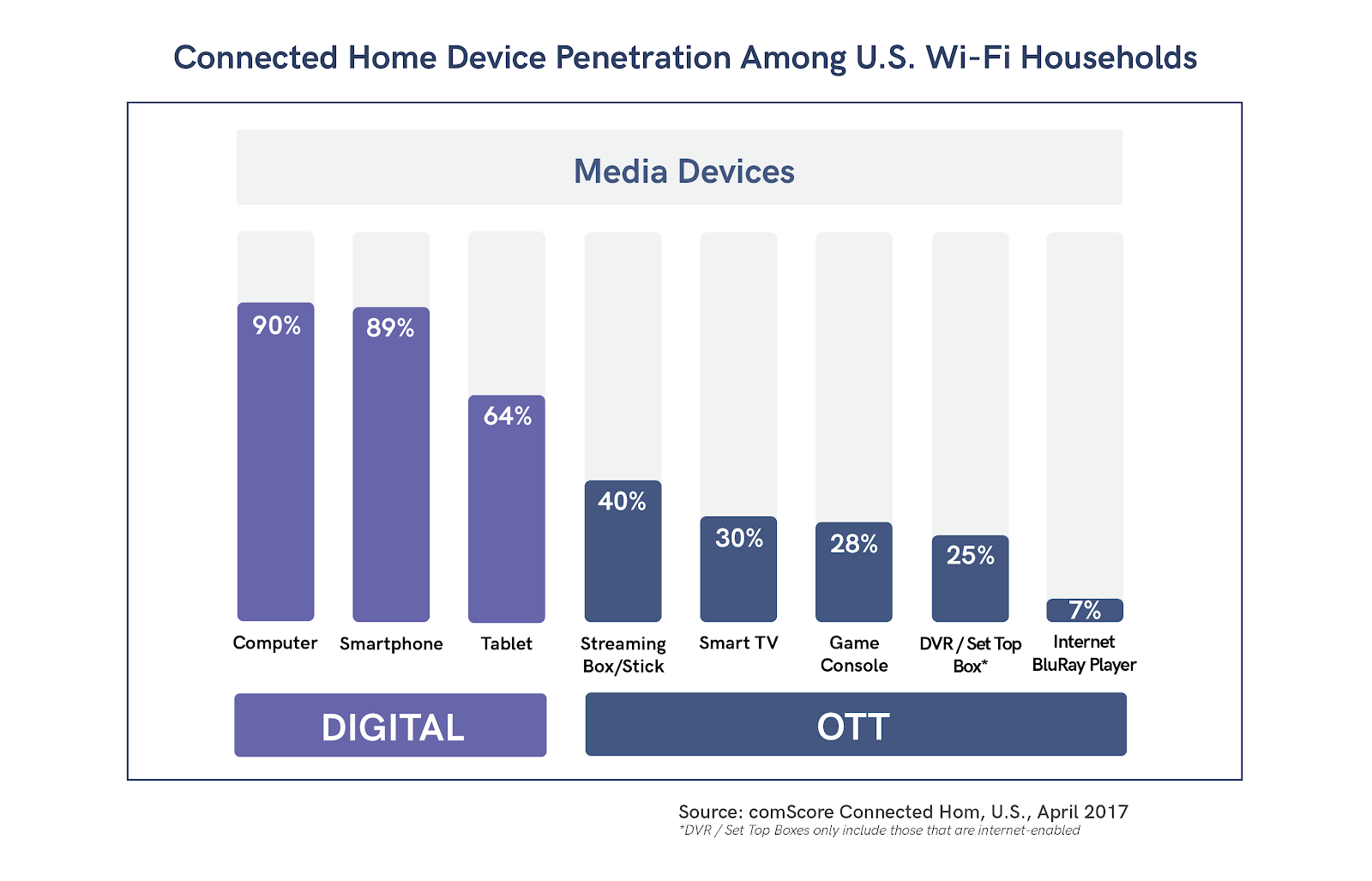 In fact, Netflix has made people used to complete accessibility through mobile and TV apps, and thanks to that we can see weekly OTT app usage is growing 2-3 hours per year.
The 3 key factors that make OTT video apps so appealing to viewers are:
Accessibility:

Viewers have become accustomed to watching

what

they want,

where

they want to watch it.

Control:

Viewers are willing to pay more to have control over the programs they watch. That's why

50% of OTT users have multiple subscriptions

. They're willing to pay to customize how they watch videos.

Cost:

Viewers often feel they're paying too much money for cable subscriptions which offer less accessibility and control. They can save money

and

improve their experience.
Because of these three main factors and the already-shifting patterns in viewership behavior, OTT platforms will go from a nice-to-have to a need to have over the next few years. Your customers will expect your content to be available on all platforms at all times.
What all of this means is that …
As an online video content creator, launching your service in the form of an OTT video streaming app is inevitable if you want your business to be future-ready and continue to grow.
What You Can Learn from Existing Uscreen Customers
We took a closer look at our current customers and analyzed their video businesses and how OTT video apps play a role in their successes. Here are a few stats that can help you wrap your head around what the impact a video app can have on your video business:
53% of Uscreen customers have launched at least one app.
48% of those who've launched an app with Uscreen did so the same time they launched their video website. The other 52% of Uscreen customers launch their first app within 6 months of launching their video website.
On average, Uscreen customers with apps have 2 apps.
 Mobile apps for iOS and Android are the most popular kinds of apps customers launch, followed by AppleTV, Roku, and Amazon Fire.
80% of Uscreen customers who launched one or more OTT apps experienced a 20-30% increase in audience and revenue in relatively short time frames.