Uscreen is the #1 MAZ Systems alternative for creators looking for a robust, all-in-one solution to launch and manage their video streaming businesses.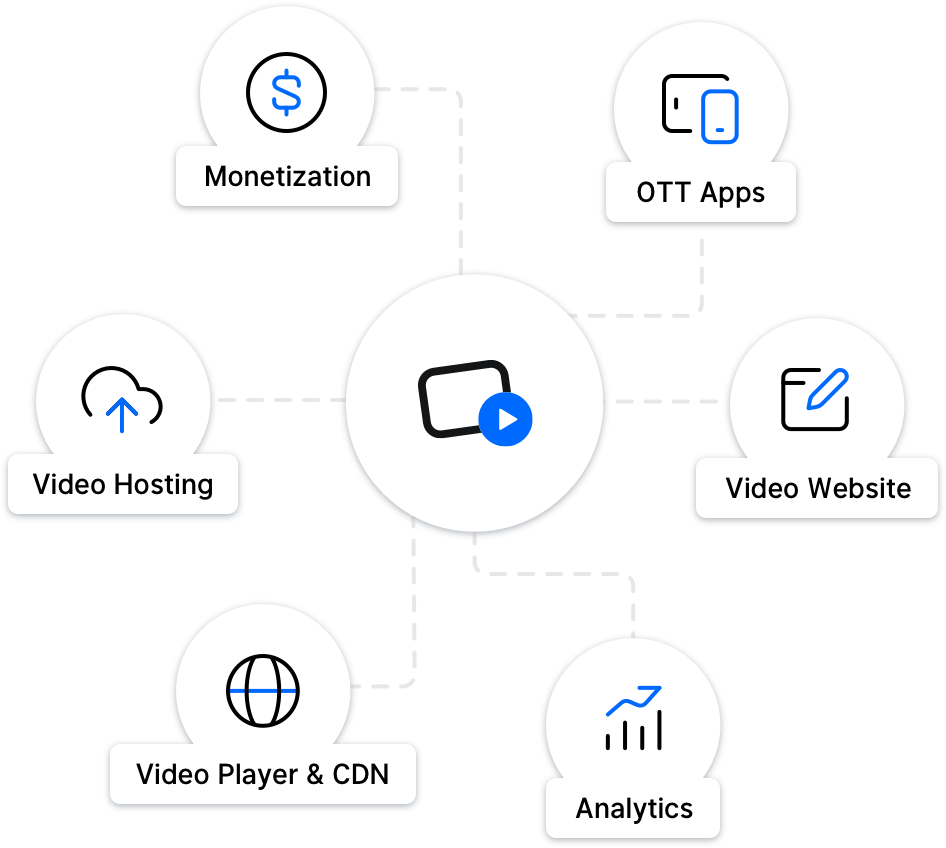 Uscreen = full service
VOD MAZ = just apps

MAZ Systems has only one thing to offer its users: Apps.
This means that MAZ users have to find and integrate various online tools and services to create a makeshift VOD management system they can use to monetize their videos.
Here at Uscreen, we believe you should get everything you need to run a successful VOD business in one single platform. And that's exactly what we offer.
Uscreen is all you need
Uscreen includes everything you need to run your video streaming business online from start to finish. You won't need anything else.
MAZ Systems gives you…
Mobile apps for iOS & Android
TV apps for Apple TV, Roku, Fire TV, Android
NO video streaming website
NO video hosting and streaming
NO integrated user database between Web and Apps
NO live streaming service
NO marketing tools
Uscreen gives you…
A video streaming website
Mobile apps for iOS & Android
TV apps for Apple TV, Roku, Fire TV, Android
Video hosting and streaming
Robust marketing tools & integrations
Live streaming
Integrated user database for Web & Apps
Video streaming apps and web, all in one place
Uscreen guarantees you a video streaming website at the core of your VOD business. You can easily customize, launch, and manage your website from your Uscreen admin area without needing to write a single word of code. And when you're ready to add OTT apps to your VOD services, you can easily do so in your Uscreen admin area as well.
Unlike MAZ, we host all of your content for you
Uscreen is a VOD platform that automatically includes everything you need to get your video streaming website and apps up and running—from complete video hosting, to pre-connected APIs, to syncing your content and user data across all devices. You won't have to worry about a thing.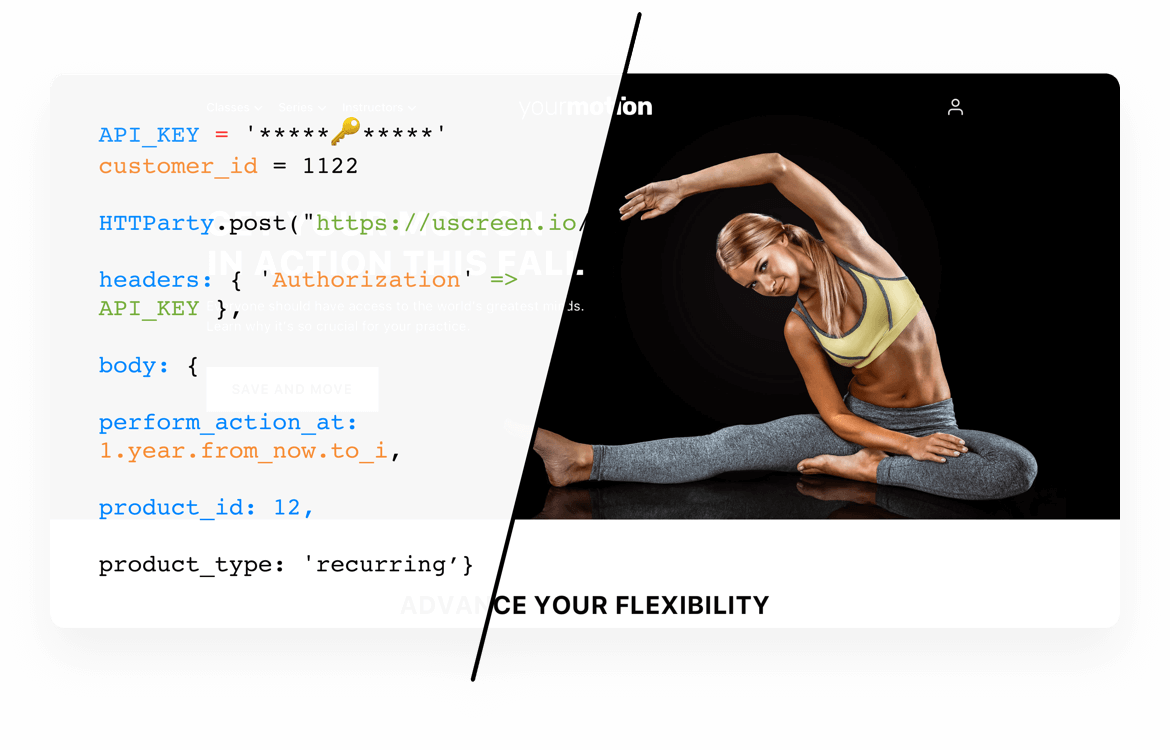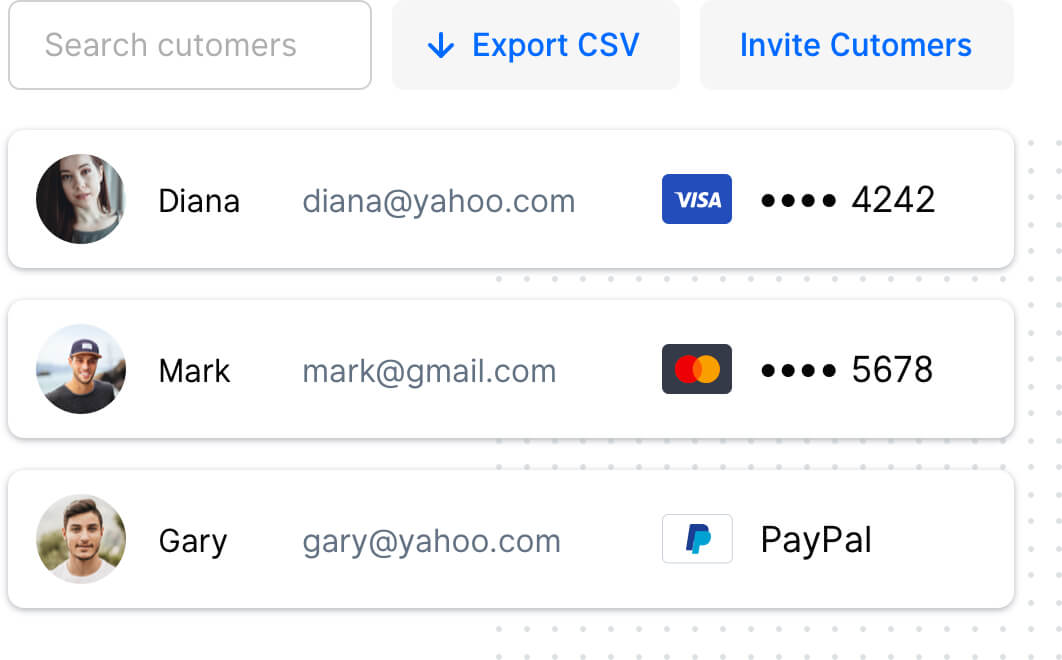 All your audience in one single place
Since Uscreen allows you to launch both your website and apps in one platform, your user database will always be up to date in one single place. This means you will never have to worry about manually integrating user databases between your website and apps, avoiding a variety of technical errors and guaranteeing 100% accuracy at all times.
No "Powered by…" on your apps
Every app created through MAZ Systems has a clearly-positioned "Powered by MAZ" on them. We like to do things differently. We want your apps to be entirely yours. That's why all Uscreen apps are 100% white-labeled, meaning the only logo that will ever appear on your apps are yours.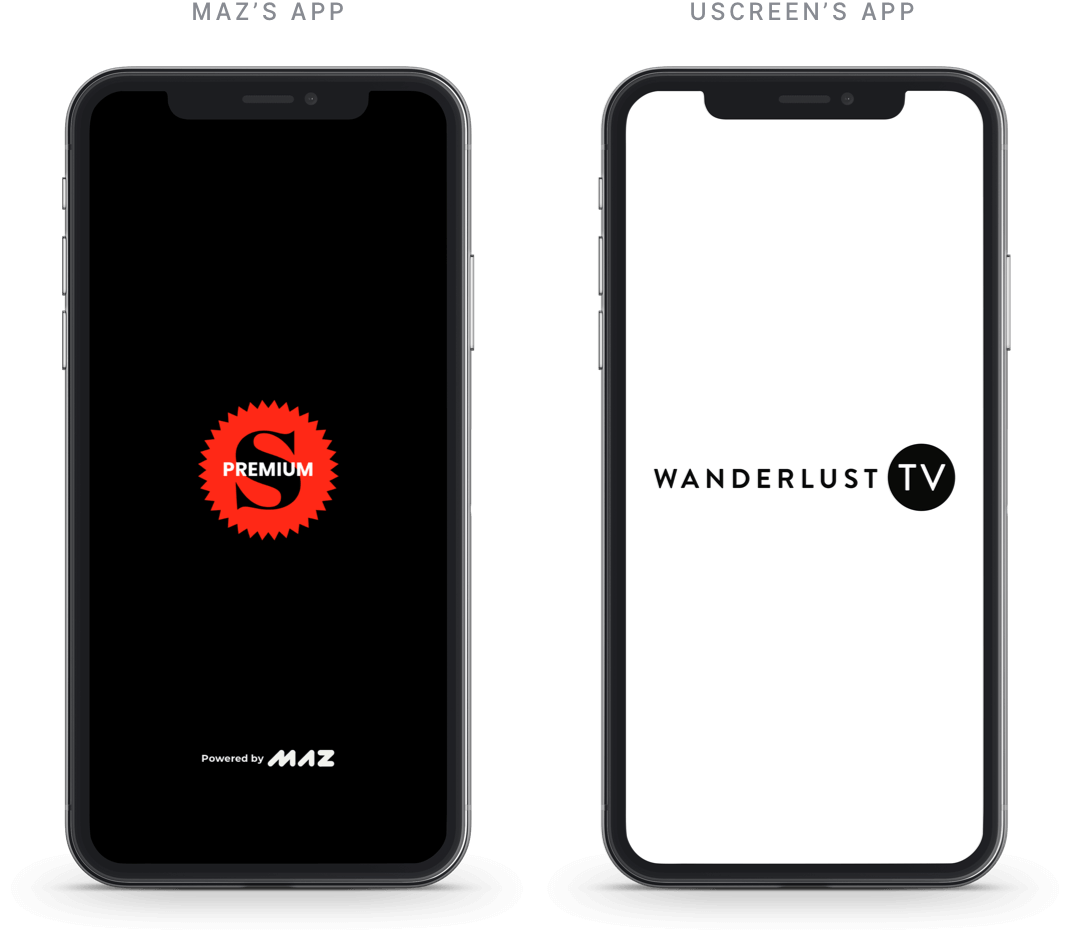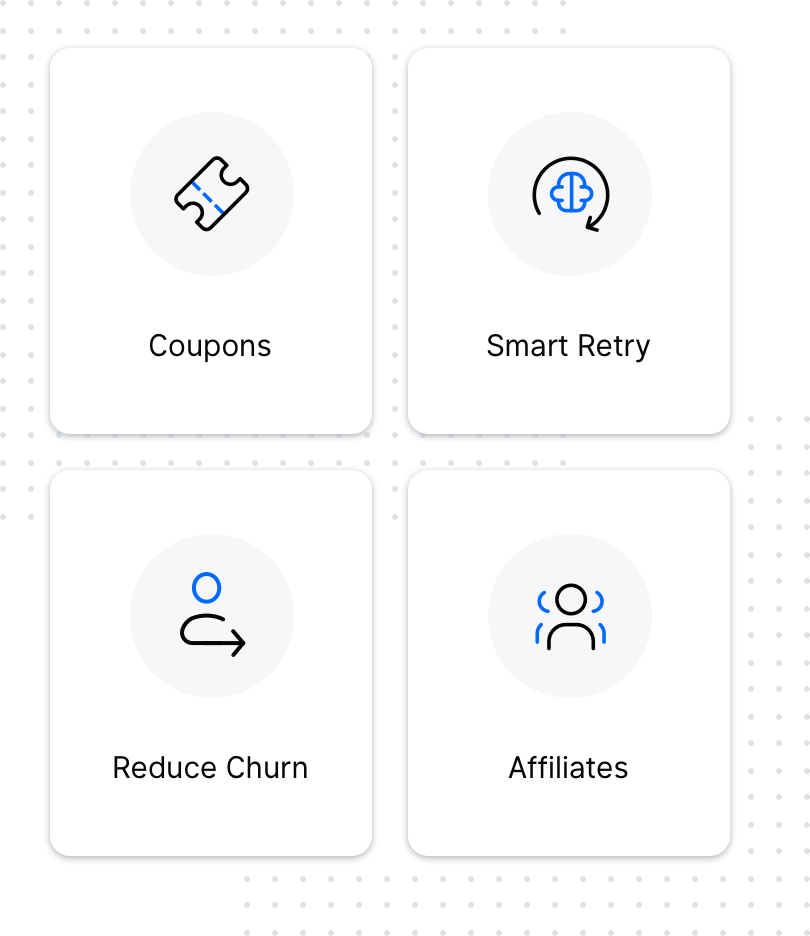 Robust marketing tools and integrations
When we say "all-in-one VOD platform", we mean it! Uscreen offers you an entire built-in marketing suite full of very effective and easy-to-use tools to help you increase conversions, engage your audience, reduce your churn and make more money. And if you need a tool that you can't find in our platform, you can connect to it in a matter of minutes.
A feature-by-feature comparison
MAZ Systems
Video on demand website
OTT apps for mobile iOS & Android
OTT TV apps for Apple TV, Roku, Fire TV, Android TV
Video hosting & streaming
Built-in marketing
tools

Reduce churn tools
Smart retries
Coupons
Affiliate Programs management
Marketing integrations
Abandoned cart emails
Community management
Free Trial

14 days
Fully white-labeled design
OTT themes and customization

More than 12 fully customizable themes
HTML/CSS Editing
Add collections and episodes
Flexible categorizing and custom filtering
Customizable checkout page
Live streaming
Multi-currency
100% no-buffering guarantee
Built-in Payments
In-app payment processing
Accept Credit Cards
Accept PayPal
Secure checkout
Royalty tracker
Smart payments retries
In-app payment processing
Accept Credit Cards
Integrated user database between website & apps
Audience ownership

Audience export CSV available
Analytics
Video Analytics
Sales & Revenue Analytics
Subscription Analytics
Google Analytics integration
Native analytics
Third-party integration

Connect to 1000+ apps via Zapier
Support
24/7 email support
Phone support
Email support
Phone support
Everything you need in one VOD platform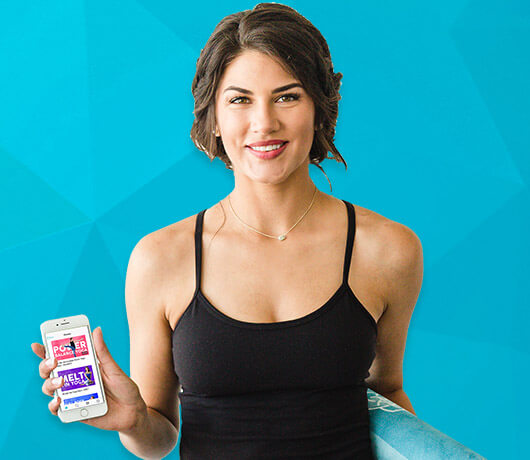 "I 10x'ed my business when I launched my membership site. It changed the game. Uscreen had the things that I wanted and needed. I felt like they understood me as the creator. I definitely recommend Uscreen."
We're often asked…
Is Uscreen here to stay?
It sure is! Uscreen was founded in 2015 in Washington, D.C., and is now a 20-person-strong company of incredibly talented and caring individuals, joining forces from around the world to help you become and stay successful in the video-monitization space. So yes, Uscreen is definitely here to stay. Learn more about Uscreen and the team
Can I launch OTT apps with Uscreen?
Uscreen fully develops and publishes OTT apps for you in your own app developer account – you just need to place an order for them. We'll also take care of all required updates and maintenance afterward at no extra cost to you. We'll even send you a preview of the app before we publish it.
Do I own all of my content and data?
Yes! In addition to owning your audience, you also own 100% of your assets, content, and data. Uscreen is simply a means to your end of monetizing your video content.
What's your guarantee policy?
Uscreen is free to try for 14 days – no strings attached. You can cancel any time you like.