The success of your video business starts with finding the right platform that suits you, your needs, and your long-term goals.
So today we'll introduce you to the best Maz alternative on the market. One that gives you more than the basics and provides you with a complete video monetization system that not only lets you distribute your content but actually helps you grow.
Uscreen: Video Monetization for Growth
While most VOD and OTT platforms out there offer basic hosting and infrastructure, Uscreen is a VOD and OTT solution built specifically for video monetization – meaning we do everything we can to help you monetize your video content.
For instance, both MAZ and Uscreen allow you to:
Create a video streaming website
Launch OTT apps for mobile and TV
Host your content
Live stream
But at Uscreen, we don't stop there. We created this company specifically for video entrepreneurs who need an A-to-Z platform to run and grow their video businesses.
In this article, we will walk you through the ways in which Uscreen takes it up a notch to help you grow your business and reach your potential through elements like:
Advanced live streaming features
We've taken a slightly more robust approach to live streaming because we wanted you to offer the most professional streams to your audiences.
In addition to our HD quality streams to any device, our live streaming service comes with advanced features that will give your audience a top-notch live streaming experience.
These features include:
Live chat, which allows you to engage over 1000 people in real-time via a state-of-the-art chatbox right next to your live stream's video player.
Go-live notifications, automatically nudging your audience with an email and in-app notifications so they don't miss your live stream event.
Live event countdown that builds anticipation and excitement counting down to the exact minute you go live.
It's the detail in the live streams you host that differentiates you from your competitor and adds value to your paying viewers.
Want to learn more about our advanced live streaming features?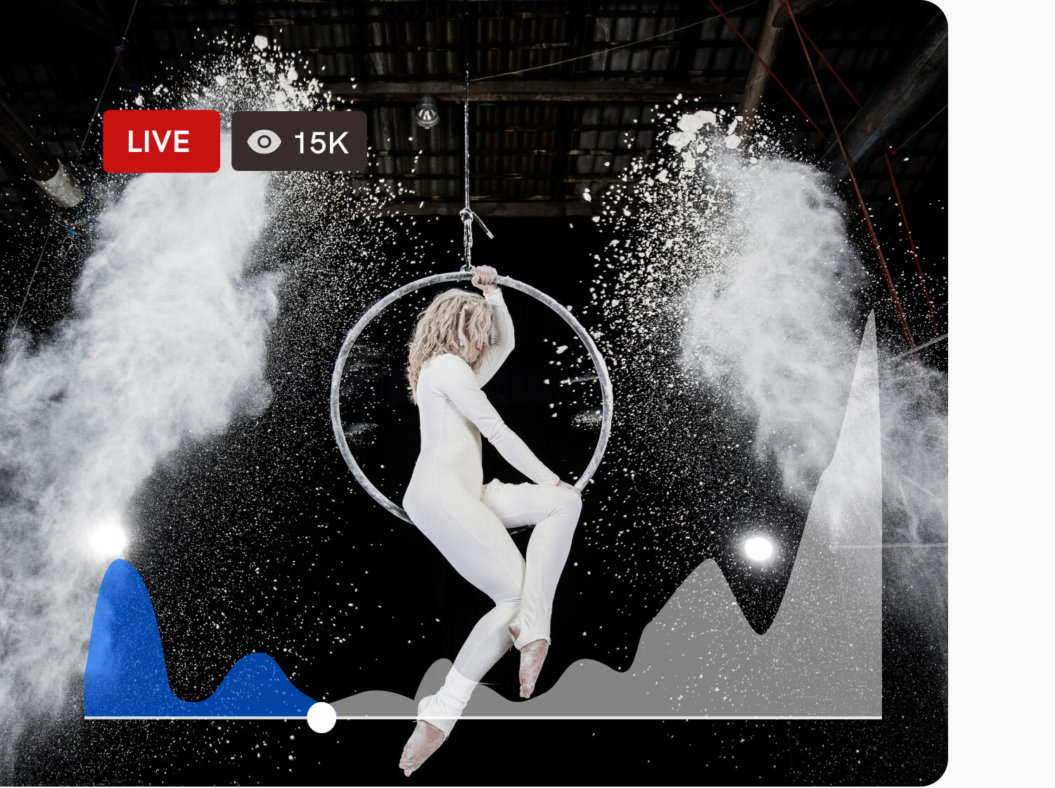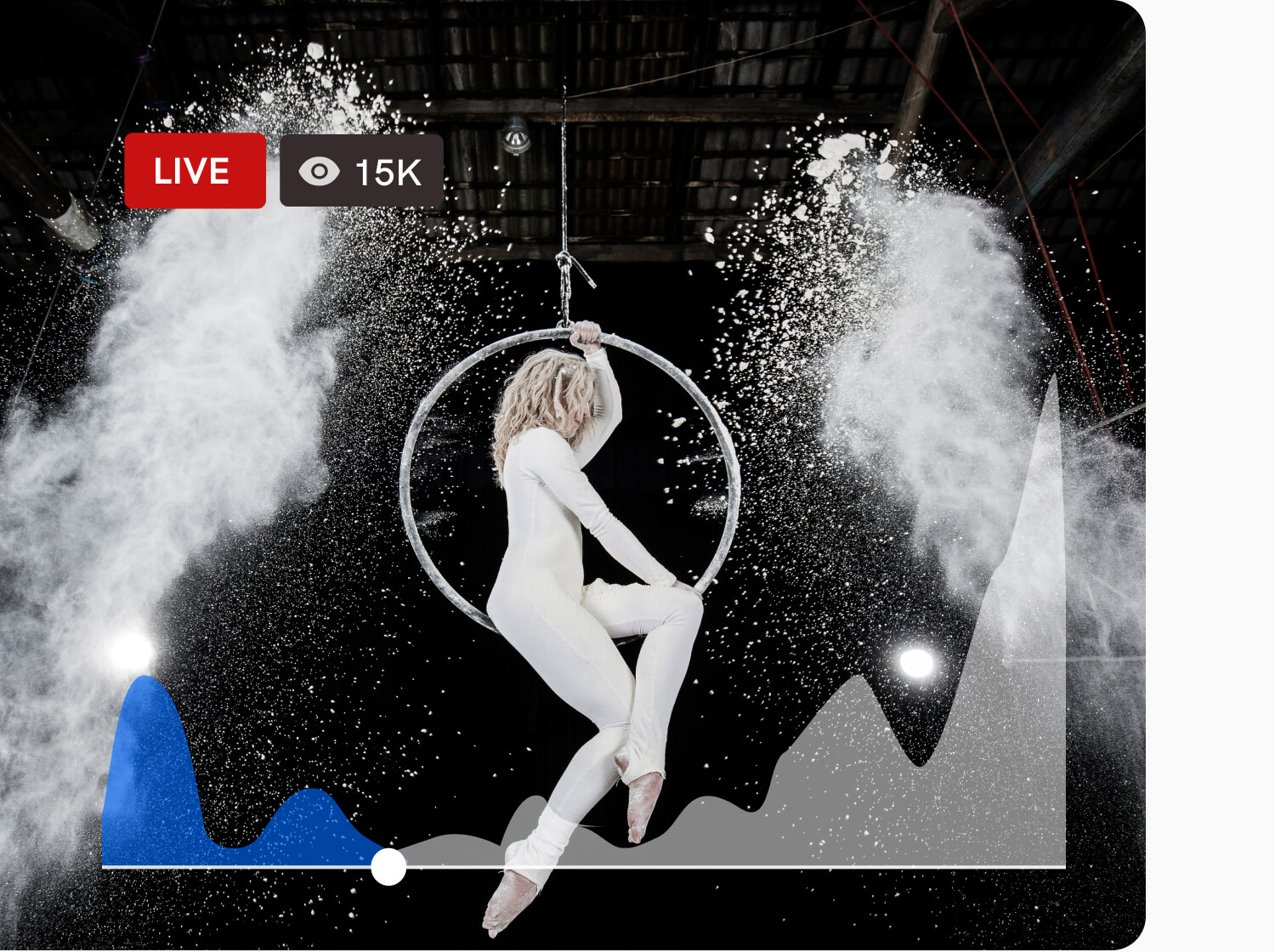 Smooth & Secure PPV Live Streaming
Take your online presence to a whole new level with Uscreen's powerful live streaming platform.
Robust built-in video marketing and growth tools
You aren't just making videos; you're running a business! Your video platform should give you the tools you need to make growing that business as easy and effective as possible.
The Uscreen platform packs a comprehensive suite of video marketing tools and advanced analytics.
With Uscreen you are able to:
Reduce churn rates and win back subscribers with built-in email automation
Offer promotional coupons
Sell gift cards to capitalize on gifting seasons
Set up and send out "Try again for free" email campaigns to try and gain back lost customers
Use community management tools to increase engagement and connection with your audience
Create automated marketing funnels that passively generate qualified leads using our Giveaway Funnels lead generation tool
Build landing pages that promote your content products and convert your traffic into paying customers.
Now, of course, marketing tools are only half of the equation. How do you know if your efforts are even working?
That's why we have a full video analytics suite in the Uscreen platform dedicated to showing you how well you're doing, including:
Top video analytics
Total and specific watch times per video
Engagement rates
Top devices used to stream
Data filtered by authors, videos, and fate sort range
Subscription analytics for churn, LTV, and MMR
Royalty tracking data
Basically, Uscreen is a one-stop-shop for all of your OTT business growth needs.
Want to learn more about our extensive list of video marketing tools and analytics?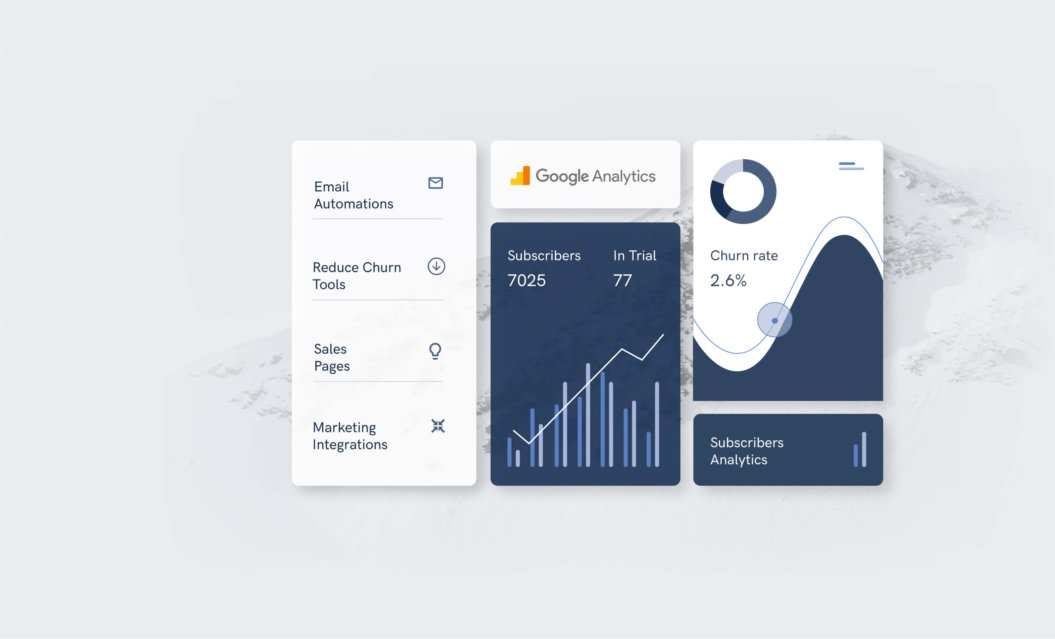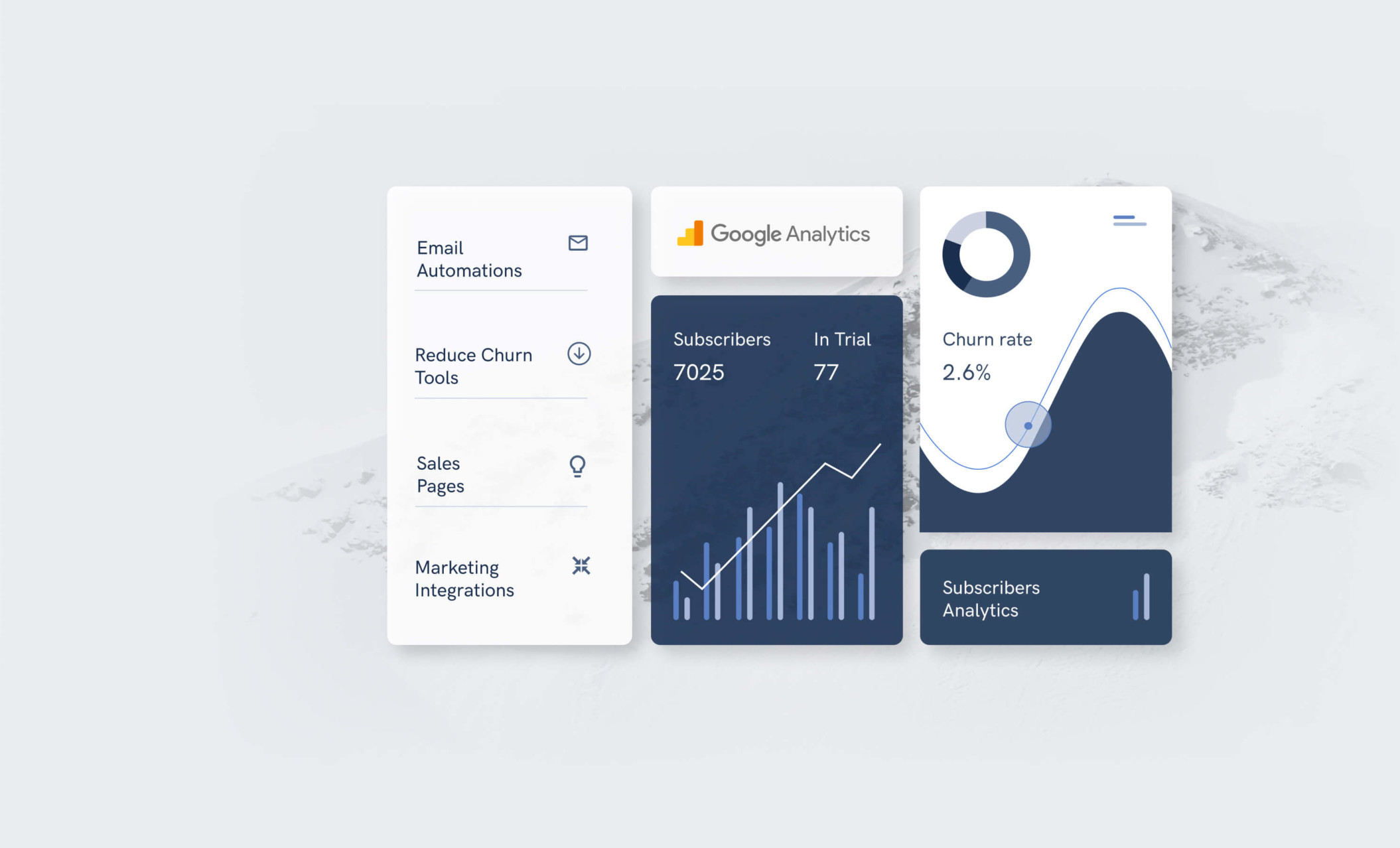 Video Marketing Tools & Analytics
Take your videos to market and monetize your content with success.
Connect to 1000+ Third-party Tools
As mentioned in the last section, Uscreen is packed with all the video marketing tools and advanced analytics you need to grow your video service into a successful business.
But there are more tools and apps out there than can ever be stuffed into one single platform, and different businesses have different needs. Things like:
Marketing tools
Email management software
Productivity tools
Analytics platforms
Collaboration tools
Communication platforms
So Uscreen allows you to connect with 1,000+ of them so you can run your business better, including:
Zapier (which allows you to connect to over 1000 other apps)
Google Analytics
MailChimp
Facebook
Mixpanel
Google Tag Manager
Chartmogul
Wistia
Rewardful
Twitter
LinkedIn Pixel
Refersion
Hotjar
And we are regularly adding more integrations for you to choose from.
This means you can create the workflows and systems you need to effectively run your business.
Onboarding And Support: Your success is our success
Uscreen and Maz both provide round-the-clock support. Depending on your package you can contact a team member by either:
Our services are comparable in this respect.
But we believe that support is more than fixing broken websites. That's why Uscreen has created processes and resources to support you in all areas of your video business, with a focus on proactive success.
It starts with onboarding.
Onboarding New Users
Within 24 hours of signing up you will receive an email from one of our dedicated onboarding specialists to schedule a call where you can:
Receive a walkthrough of Uscreen and our features
Discuss your video business goals
Your onboarding specialist will then show you how to tailor the platform to your needs.
Accelerator Programs
We've put a lot of effort into creating our Accelerator Programs for our Uscreen clients. It's a video-based program filled with a total of 150+ videos of actionable lessons to help guide our users through the process of starting a new video business. They covers everything from set-up to video production to marketing for success, and are available to our paying clients for free.
The great thing about the accelerator programs is that they are each industry based! So the tips in each program are specific to the type of VOD business you're trying to run.
The currently available accelerator programs are:
And we're working on more accelerators to come, each specifically for a different industry!
In the meantime, we have our Video Business School which is open to the public and covers the journey to VOD success in any VOD industry…
Video Business School
We have also created our free Video Business School to help you navigate the murky waters of selling videos online. There are modules on:
Pricing
Brand building
Content optimization
Marketing and SEO
To help you find, connect with, and sell to your ideal customers.
You can also find weekly updates on our blog about the latest industry tips, tricks, and trends to help you get ahead of the competition.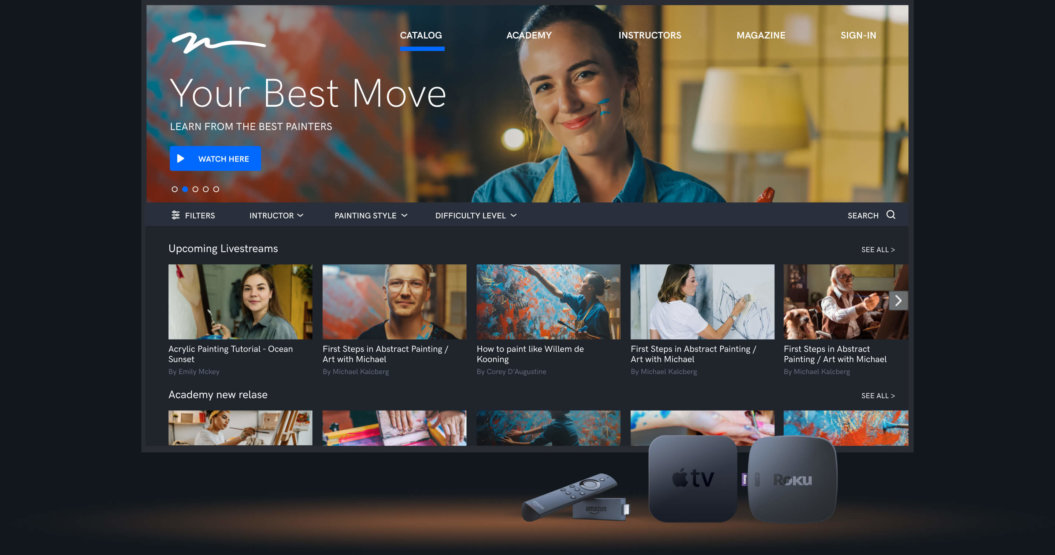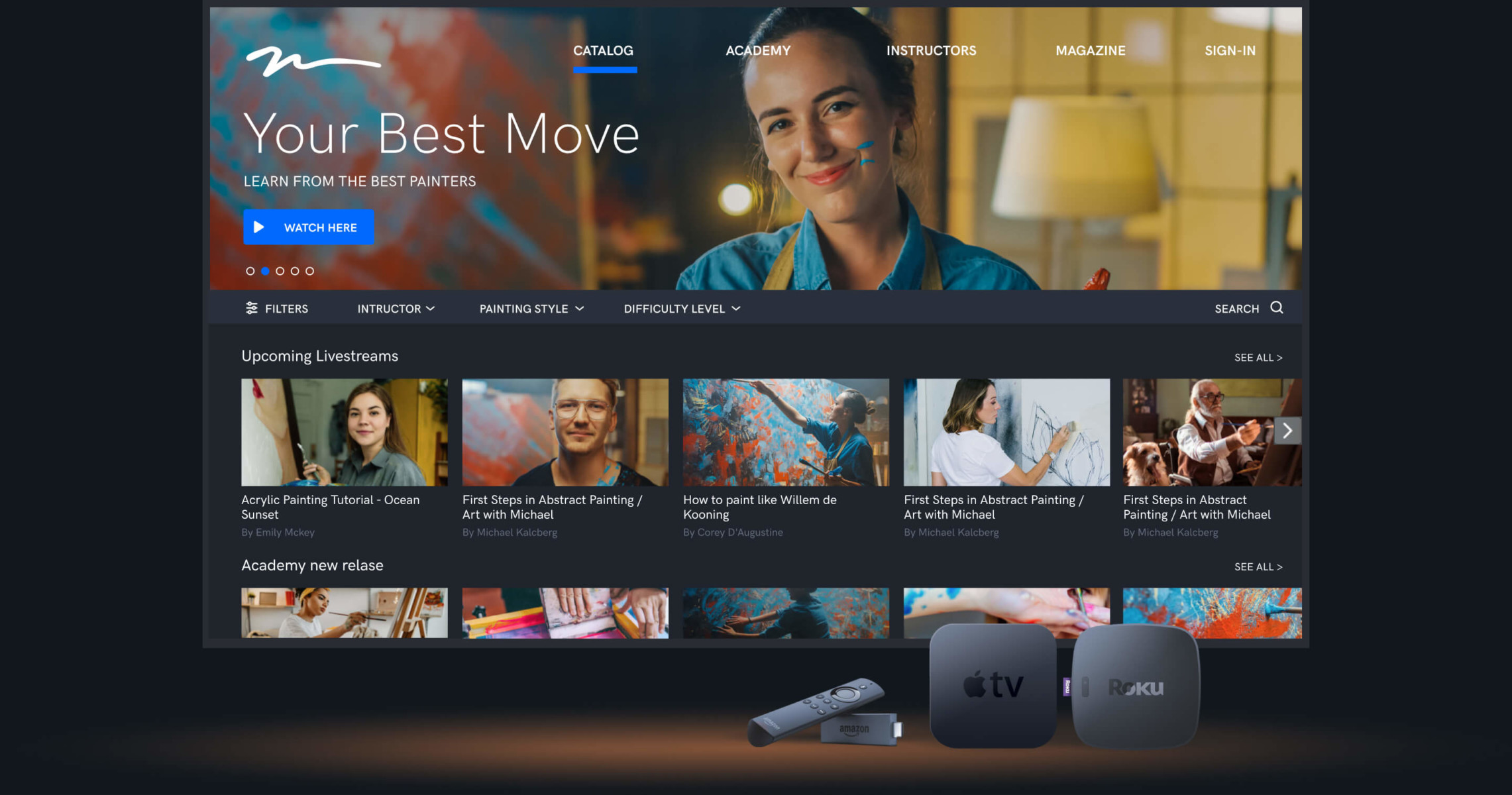 Care for an on-demand demo?
Get to know Uscreen
Since 2015, we have been helping video content creators – like you – start and grow their own profitable OTT businesses. Since then, we have celebrated successes with over 11,000 creators to date – an outcome we're incredibly honored by and proud of.
The Uscreen family is a 60-person strong team of incredibly talented and caring individuals, joining forces from all around the world to bring you the most advanced video monetization platform ever. Our company is remote in nature, and our team members are gravitated to one another by their common passion for seeing and helping video creators succeed in monetizing their videos online.
We write about it. We make videos about it. We teach it. We live and breathe it.
Learn more about us and the history of Uscreen right here.
How Uscreen works
Our platform is an all-in-one solution that makes it easy to create, launch, and market your OTT video apps and streaming website.
From building beautiful websites and apps with zero coding, to managing your marketing and payment processing, Uscreen has got you covered. We give you the tools you need to build your community and grow your income all within Uscreen.
The way it works is simple. All you have to do is:
BAM! Start marketing your service and making money!
Bonus step: Launch your apps for mobile devices and TVs.
And you can do all of this within your Uscreen admin area.
For more details on exactly how Uscreen works, you can visit the process breakdown right here.
We're honored to have been trusted by over 5000 video businesses so far, serving more than 1.1 million happy streamers, in 188 different countries. Some of our most successful forward-thinking customers include:
Our customers earn an average of $7,000 a month and we ensure they keep every penny of it.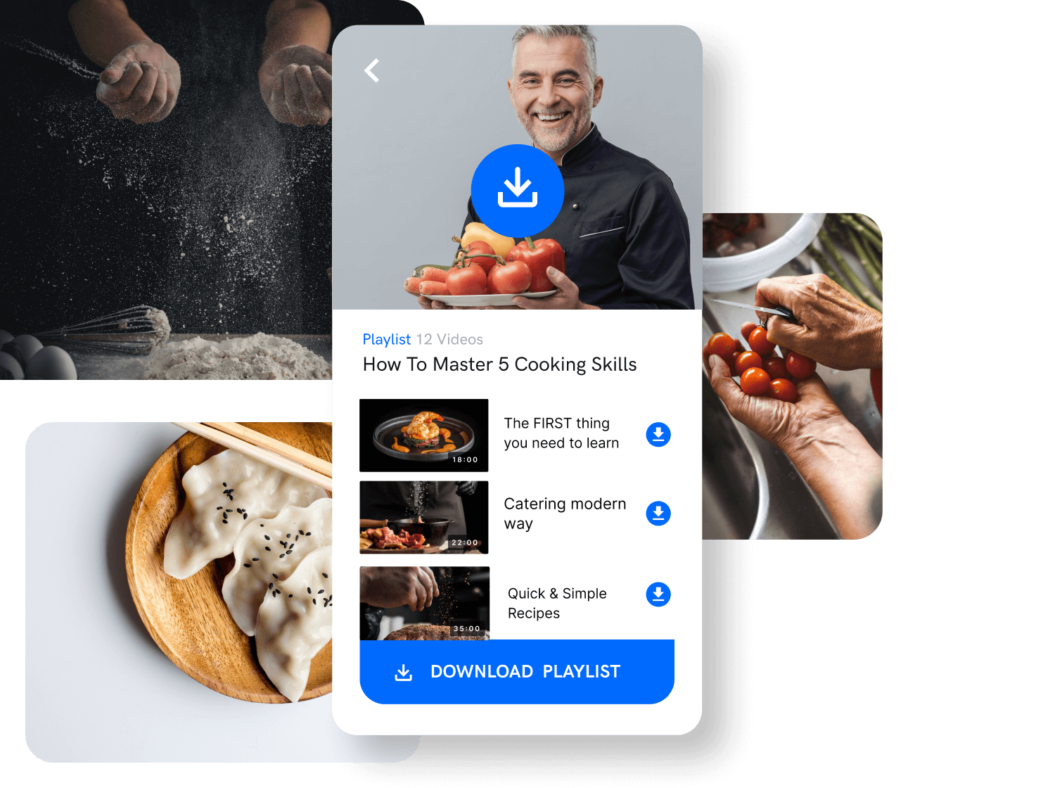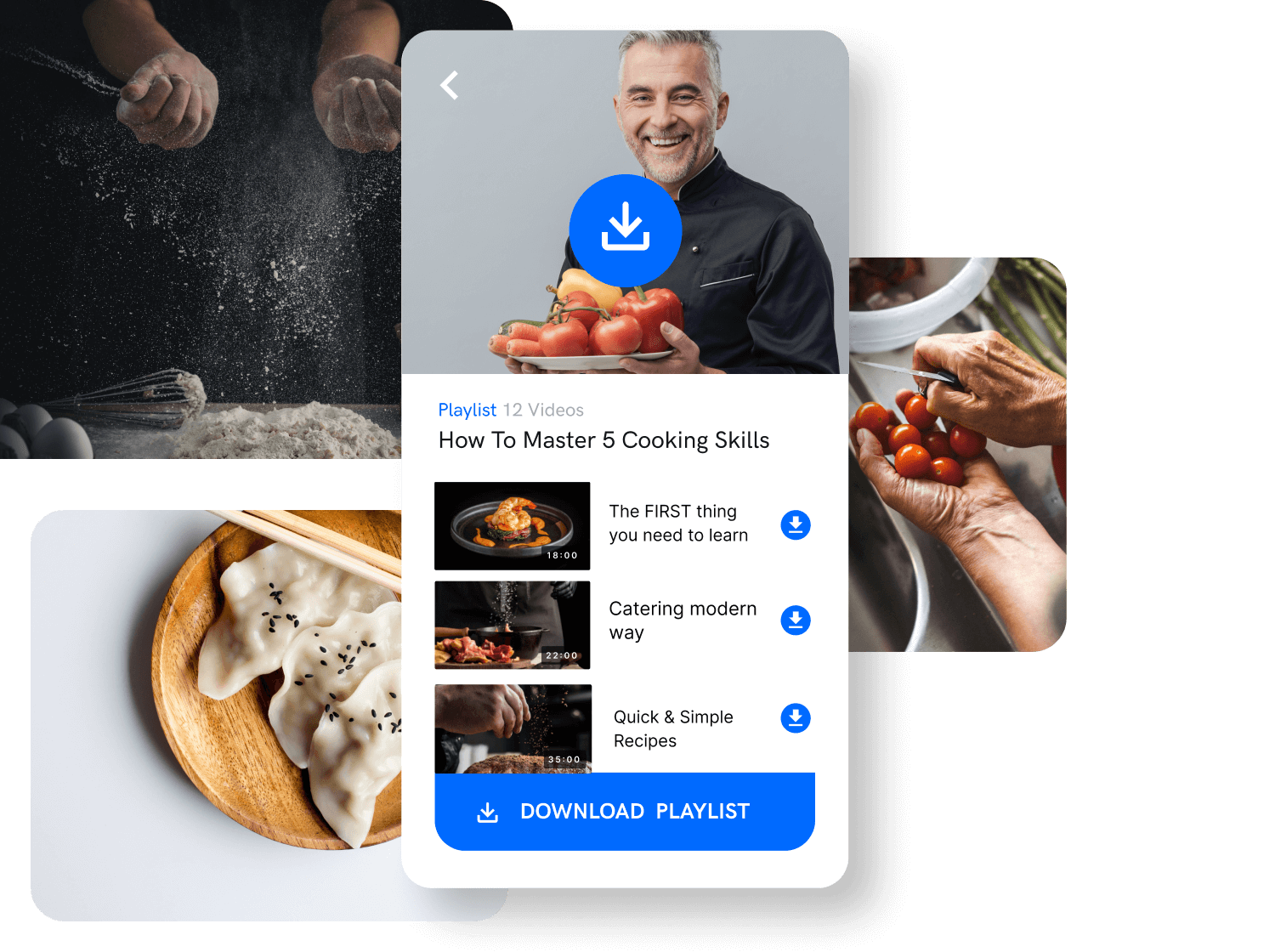 Start your 14-day free trial today!