We know for a fact that coupon codes are one of the handiest tools to attract new and repeat customers. Incorporating them into your video business marketing strategy can allow you to up your overall sales, increase customer engagement on OTT video apps, and get people to consume content that may be underperforming.
With that in mind, we wanted to make sure we're doing everything we can to make the coupon-creation process as smooth and quick as possible. We took the time to analyze the coupon section of the Uscreen publisher admin area and found room for improvement – so we improved!
Here are the changes we've made to the coupon section in the Uscreen publisher admin area and what they mean to your Uscreen video business:
Smoother Navigation
At first glance, things might not look all that different back there – that's because we've made very slight changes that will make a huge difference in the way you navigate your way around creating coupons for your customers without throwing you off.
Under the sales section in the admin area, you can now find the coupons tab across the top rather than down the left side.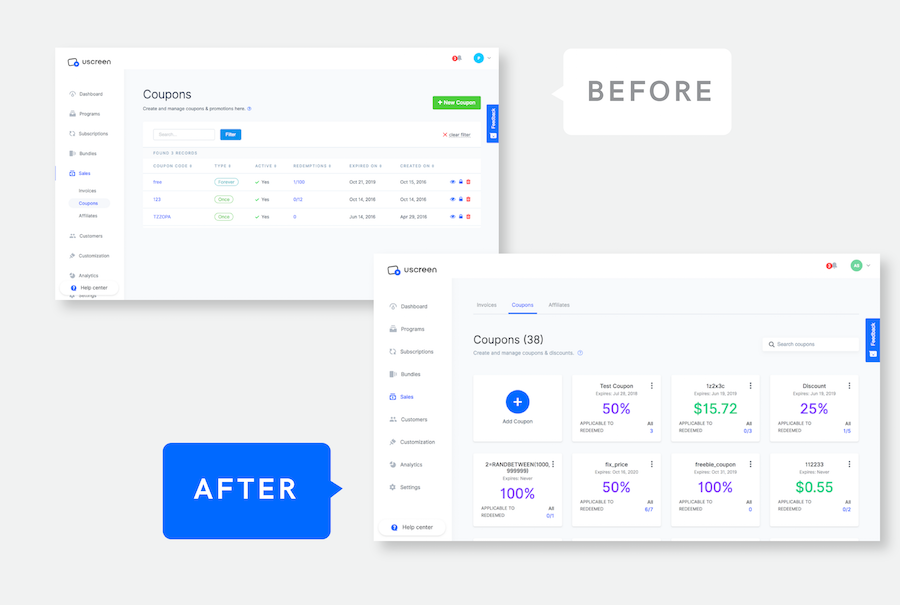 You'll also see that we've changed the layout from raw table-style to card-style. They actually look like coupons now!
In the past, we got feedback that the information laid out per coupon was unclear to users, so we changed the info to clearly include the following: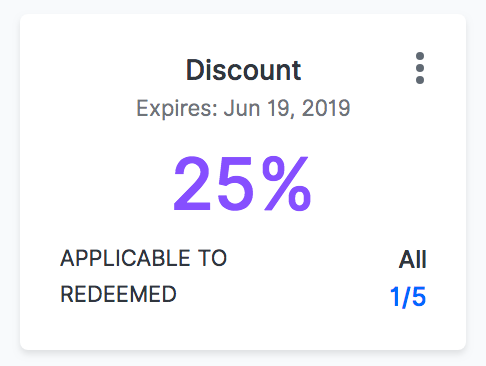 And finally, we've made it so much easier to be able to tell between an active coupon and an expired one. In this update, we've made it so any expired coupon is simply greyed-out and unclickable, like this:

Faster Coupon Creating
We really minimized the number fields you need to fill out to create a coupon. See for yourselves: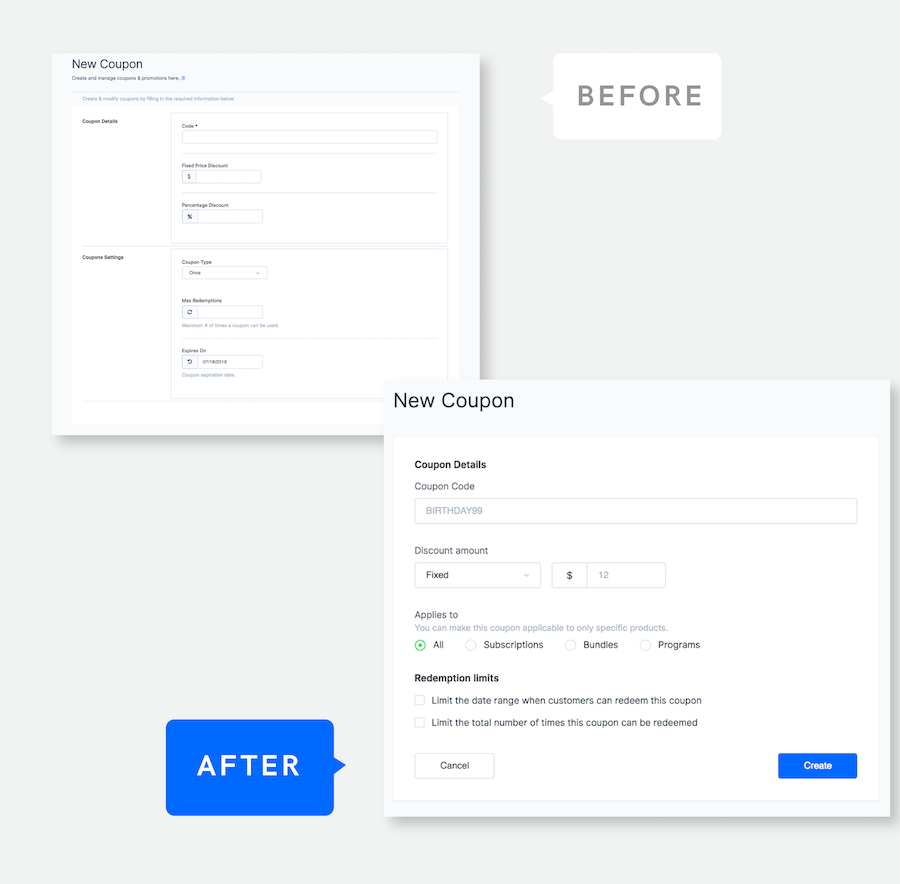 Now, here's all you've got to do to create a coupon:
1. Type in your coupon code
This is the code you'll give out to your customers.
2. Pick your discount amount
You can choose to set a fixed or percentage amount.
3. Specify what you want this coupon to be applicable to
You can choose to apply the coupon to everything you offer, or you can pick specific subscriptions, bundles, or programs to apply it to. You can select multiple products to apply the coupon to. 
If you select subscription, you can pick how long this coupon will apply for once redeemed by a customer. You can choose to have it apply once, forever or for multiple periods.
4. Determine your redemption limits (optional)
You can pick an expiry date for the coupon, after which customers won't be able to redeem the code…
And the total number of times this coupon can be redeemed before it becomes void (useful for when you want to create a sense of urgency for customers to use the coupon).
And there you have it! Your coupon ready to be distributed, redeemed, and enjoyed.
How This Update Benefits Your Online Video Business
We know that the way the coupon tab was set up in the admin area before may have been confusing and frustrating. Now we've set you up in a way that will make you want to create coupons and increase your revenue.
The process for creating and activating a coupon with Uscreen is now simpler and faster than ever before. It should only take you a few minutes to create a new coupon.
Most importantly, you'll know for sure when a coupon expires, avoiding the embarrassing encounter of giving out an inactive coupon code.
Everything is now clear and easy – just give it a go. And if you have any questions, please contact technical support at support@uscreen.tv.