Is there anything more nerve-wracking than being in the public eye in real-time? Whether you're a newbie or seasoned live streamer, streaming IRL (in real life) can be daunting.
But it can be exciting and fulfilling as well. It's an excellent way to build connections with your audience, explore your creativity, and make more money from your live streams.
In this 3-step guide, you'll learn more about IRL streaming, how to get started, and the best way to monetize it.
What is IRL Streaming?
IRL (In Real Life) streaming is a type of live streaming that allows viewers to see their favorite streamers in real-life settings outside of their desktop streams. This can be done through platforms like Twitch, YouTube, or Facebook.
This type of streaming originally started on Twitch when more and more Twitch streamers started non-gaming streams to compete with top video game streamers. The IRL category was officially added to Twitch in 2016.
Since then, it has expanded to all other live streaming platforms with content ranging from simple day-in-the-life videos to full-blown sports adventures.
IRL Streaming: Start with the Why
Before buying a new camera on Amazon, make sure you have a clear and killer live streaming strategy first. Knowing you're why will determine the rest of your decisions.
So, why did you decide to start IRL streaming? Is there a specific goal that you have in mind?
Build a Deeper Connection with Your Community
If you've built a large following, you'll most likely have fans dying to learn more about you. They want to know what you eat for breakfast, where you work out, and other random daily things you do.
It's a bit stalker-y, but it's totally normal when you're a celebrity in your viewers' eyes.
By giving your viewers a behind-the-scenes look at your life, you can build a deeper and more personal connection with them. This will make them more loyal to you and your brand.
Reach New Viewers
If you want to reach new viewers to grow your followers, the IRL stream is a great way to do that.
For instance, if you stream about esports but also want to reach non-gamers, you can stream about other trending topics you're passionate about. You can stream your food or travel adventures, and your content becomes more accessible to anyone.
For example, sodapoppin streams about gaming, comedy, and travel. He is considered to be one of the most popular IRL streamers with a total of 10 million subscribers.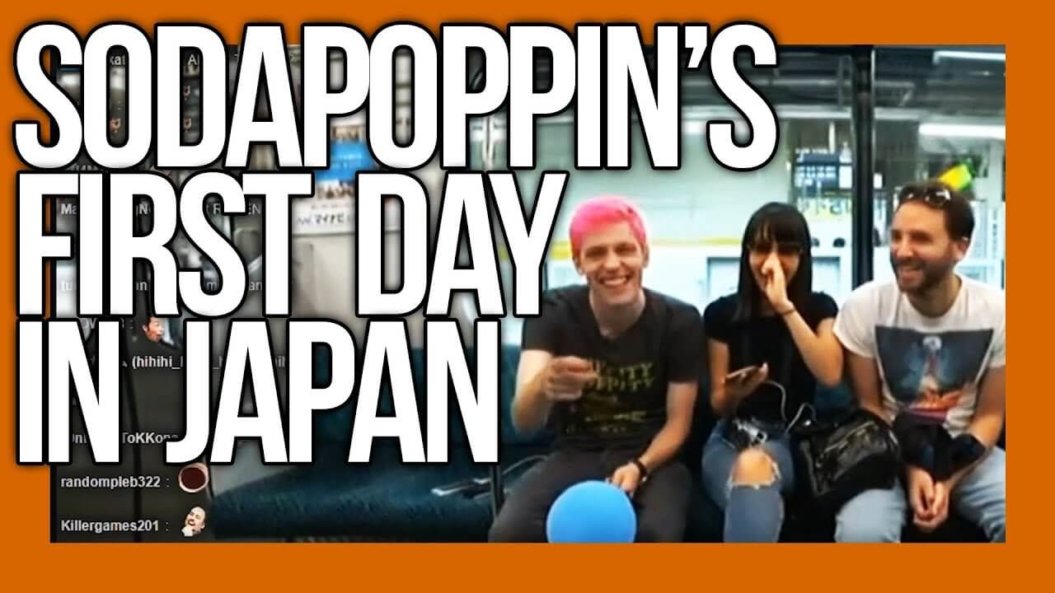 His viewers enjoy his game playthroughs and travel adventures.
Create Space for Creativity
It can get old quickly if you're a full-time streamer talking about the same topic.
If you're trying to explore new content that you want to stream, IRL gives you limitless options because you can practically stream anything, especially outside the confines of your computer.
Of course, you can combine all of these goals in one go. You can strengthen your existing community, reach new audiences, and be creative simultaneously!
But if you're focused on one goal as a starting point, you'll have more clarity and are more likely to take action.
3 Steps: How to Get Started with IRL Streaming
While you may have a ton of streaming experience, IRL streaming is a different beast and requires new equipment and content strategy.
1. Pick a Platform
The first step is to decide where you want to stream. For example, if you want to build a deeper connection with your existing community, you'll want to stream on the same platform.
But if you want to expand and gain new viewers, you'll want to explore other platforms.
Here are the top platforms where to publish IRL streams:
Twitch: music performances, comedy shows, and even nature trips can be showcased under the IRL category.
Facebook: a platform that is a melting pot of all niches and topics. You can stream anything from food & drink challenges to geeking out about your favorite shows.
YouTube: Travel tours are top favorites on this platform.
Instagram: the go-to platform of any fitness and health influencer. You can showcase live streams about your workout routine, makeup, and daily diet.
TikTok: viewers mostly gravitate to quirky day-in-the-life live streams and shopping hauls.
Your best bet is to start where you are currently streaming and then add one more platform where you want to grow next.
2. Choose Your Content
There are a few types of IRL streams depending on your style and the audience you want to reach. The ideal scenario is to choose the ones that are easy to stream while allowing for experimentation.
Here are a few formats to get you started:
Daily Activities
This could be anything from your morning routine to doing a Q&A while cooking dinner. The idea is to give your viewers a glimpse into your everyday life.
Just Chatting
This is exactly what it sounds like. You and your friends just hang out and chat on camera. It's a great way to geek out about your favorite topics.
Do you love to talk about your favorite science fiction shows? You can go live alone or with a group of other streamers who want to geek out about the latest episode.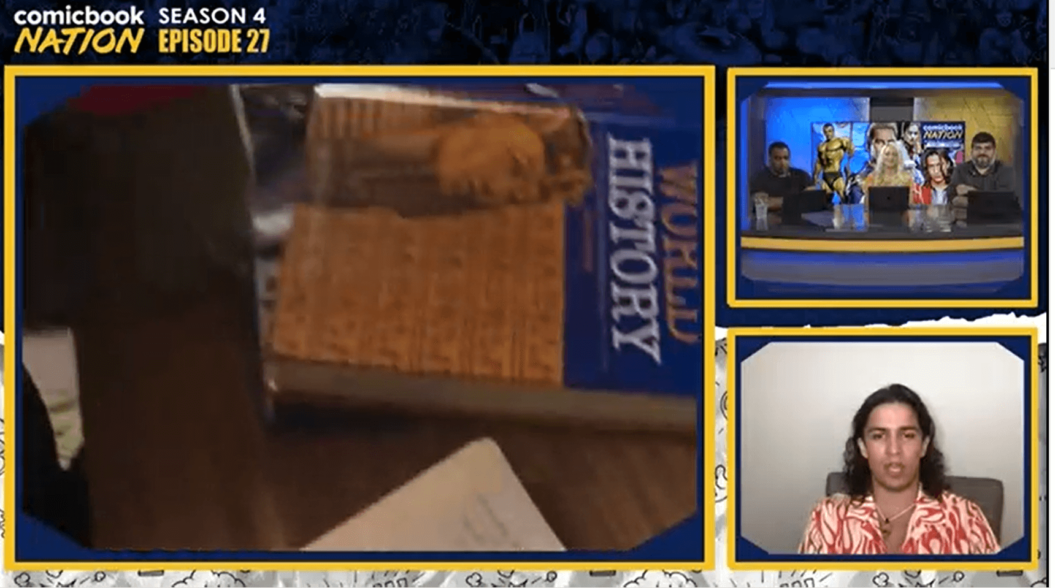 Travel and Special Events
Do you have an upcoming trip or a special event that you're attending? You can stream your experience and take your viewers with you!
You'll need special gear to cover an event, so plan this ahead. This could be a sustainable format if you're always on the go. However, it's best to have a test stream first on your next getaway, so you'll know how it will work out.
Crazy Challenges
You can do challenges or adventures if you want to take your IRL streaming to the next level. For example, you can do a 24-hour stream where you don't sleep or eat.
This format is taking IRL streaming to the next level, wherein it's almost like a reality TV show.
Of course, these are just some ideas to get you started. The key is to make sure that your IRL content is interesting and engaging enough for your viewers to want to watch.
Now that you know what type of content you want to stream, it's time to figure out your equipment.
3. Prepare Your Stream Setup
Once you've decided which platforms to stream, you'll have to consider your IRL streaming equipment. Before shopping for the most awesome IRL backpack, look at your existing setup and see how you can make the most out of it.
Remember that IRL streaming is still new territory for you, and you want the initial data to make better decisions as you move along.
A few questions to ask yourself:
Which type of IRL stream will I produce?
Does my current camera setup support this type of content?
Do I need to invest in extra gear and accessories? If so, how much am I willing to invest?
If you want to simplify everything, you can ask: What type of IRL streams can I produce with my existing equipment?
Got a smartphone with a great camera? You can easily produce high-quality day-in-the-life and just-chatting videos. Plus, you can rely on your wi-fi if you're mostly streaming from home.
If you have the budget and love to shop for gadgets, here are the top equipment considerations:
Camera
The most popular camera for IRL streams is hands-down the GoPro series.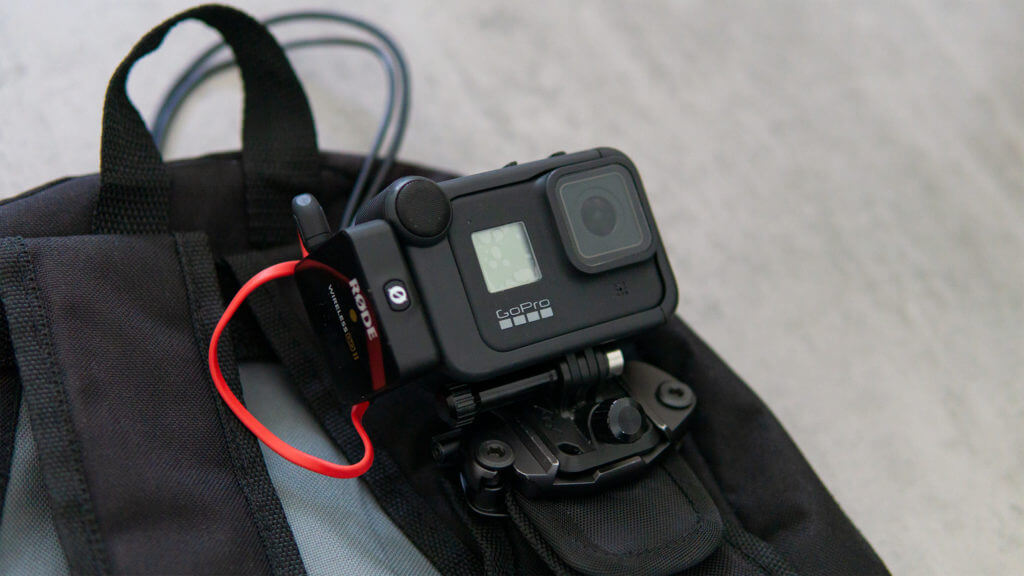 It's small, lightweight, waterproof, and can be easily mounted on your body or backpack. It can cover practically any IRL streaming from hot-tub chats to hiking in the Himalayas.
Microphone
You need the best microphone for IRL streams because you're streaming from an uncontrolled environment with lots of background noise. You'll have to make sure that your viewers can hear you.The best microphones for IRL streams are lavalier mics like the RODE SmartLav+.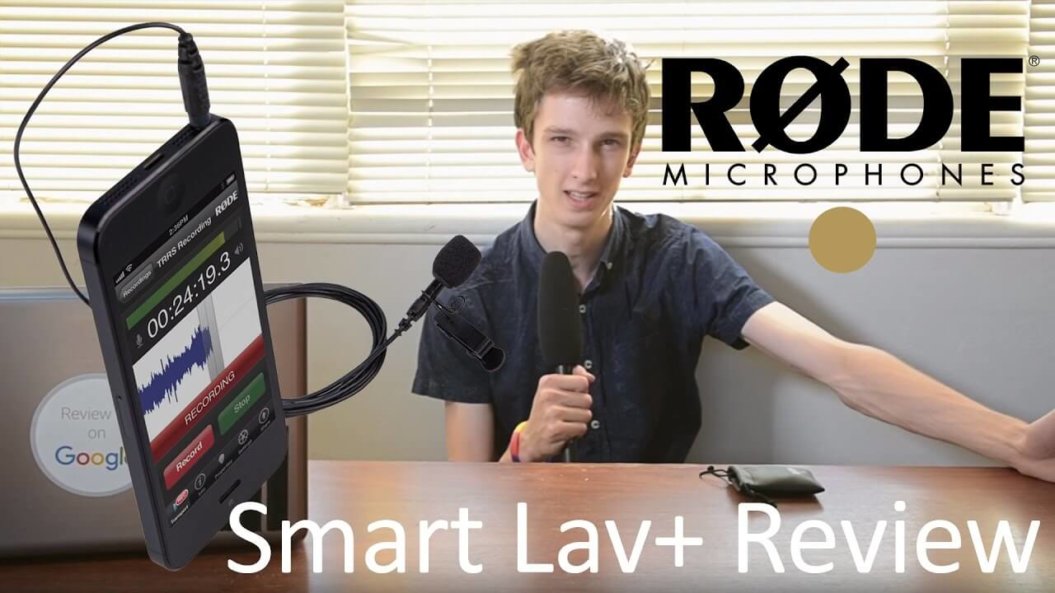 Lavalier mics are small, discreet, and produce excellent sound quality.
Stable Internet Connection
A stable connection supporting an IRL stream is the most challenging piece of tech.
Streaming from one location is easy, but streaming your coffee shop tours or wine-tasting adventures gets trickier. And more expensive.
You have a few options when it comes to your internet connection:
Try the public wi-fi: this is the most affordable option but also the most unpredictable.
Use your phone's hotspot: this is the easiest solution, but it could get expensive. Just make sure you have an unlimited data plan.
Invest in mobile modems: Netgear Nighthawk M1 is the most popular router that supports LTE/45 connections and works best with AT&T and T-Mobile sim cards. Note that the router alone is more than $400.
Video Streaming Encoder
You might need a video streaming encoder depending on your content and camera setup. The camera only captures the video, but you need a hardware encoder that compresses your video signal and transmits it to the internet.
The LiveU Solo is the most popular option because it's highly portable and easy to use. It lets you connect any camera and stream directly to YouTube, Facebook, Twitch, and more.
Here's a great YouTube tutorial that shows you the ultimate IRL streaming gear, including LiveU Solo:
Note that the LiveU Solo costs $895, so you must be genuinely committed to IRL streaming if you want to buy this piece of tech.
Live Streaming Software
The last piece of the tech puzzle is your live streaming software. You'll use this to control everything: your camera, microphone, internet connection, and more.
You'll need streaming software like OBS ad Streamlabs if you want to stream to all platforms at once and want to add overlays.
But if you're streaming to one platform, you can use the native mobile app for Twitch, YouTube, Instagram, TikTok, and Facebook.
IRL Backpack
If you want everything to be in one cool-looking backpack, that's when the IRL backpack. It includes the video encoder, streaming software, and mobile router.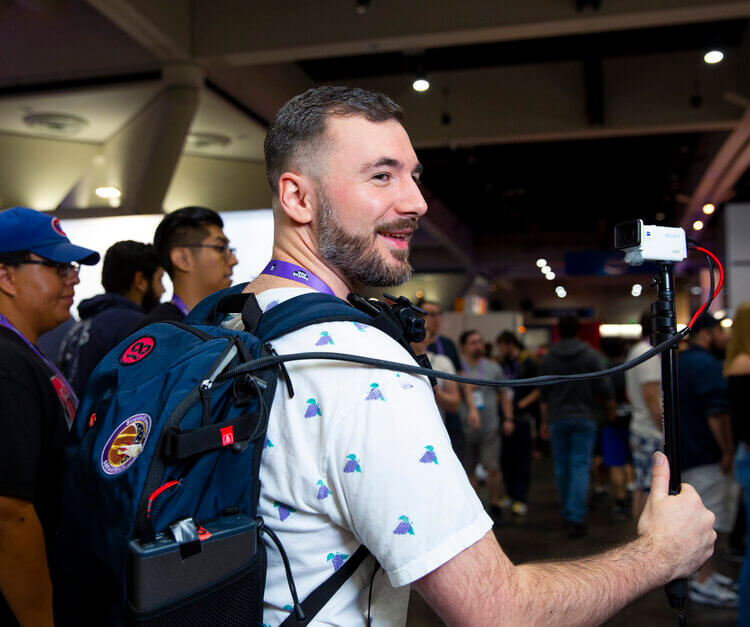 It's an all-in-one solution; you only need to connect your mic and camera. You'll be able to stream up to 12 hours straight!
Now, on to the exciting part: making money. There's a saying that the more fun you have, the more money you make. IRL streaming is one of the best examples of this!
How to Monetize IRL Streaming
If you're a seasoned streamer, you may already be qualified for the monetization features on all the platforms. Your main goal during this stage is to figure out how your IRL streams can bring in additional revenue.
But even if you're just on your way to getting qualified, there are many ways to make money from your streams.
Build Your Own Subscription-Based Live Streaming Platform
Whether you're starting or have millions of subscribers, building your own live streaming platform is the most lucrative and sustainable way of making money from your IRL streams (or any type of stream, really).
Think of your brand as Netflix, and you have one central place where all your streams and videos are cataloged, and people pay a monthly or yearly subscription to access them anytime from any device.
You may think: "Build my own Netflix? I'm just one person!"
Well, the thing is, with Uscreen, you can easily do this even without coding experience.
Honestly, it's a piece of cake, especially for experienced content creators
With Uscreen, you can:
Create your own live streaming platform using our drag-and-drop page builders.
Charge a monthly/yearly subscription or pay per view and keep 100% of the revenue!
Categorize your videos into easy-to-navigate playlists.
Take inspiration from RV Dreaming, which has a catalog of workshop videos and IRL streams from the road.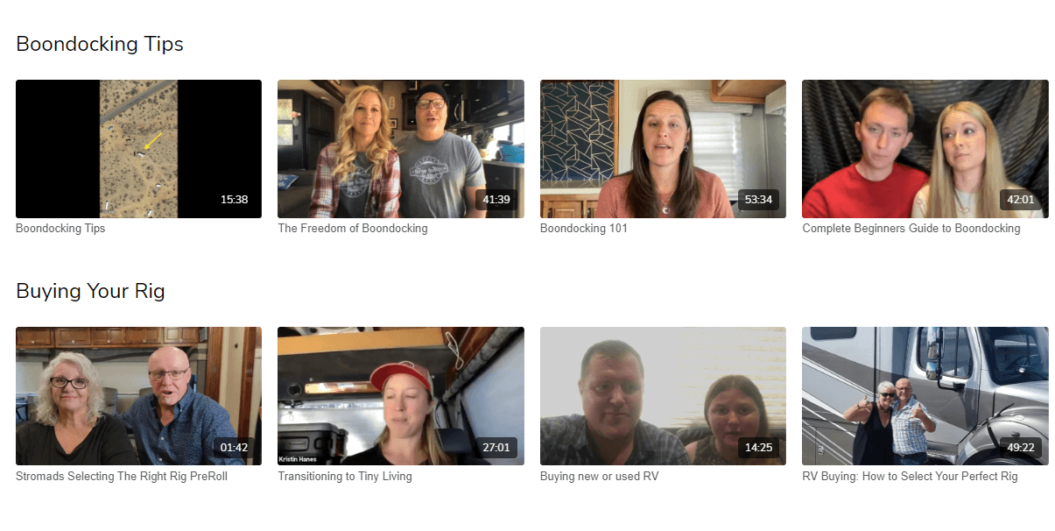 They charge $29.99 per month or $199 per year, and members can access the entire library and any new videos and streams that get added each month.
Building your own video platform is something you should set your sights on. But you can always start with something simple like promoting other people's products.
Promote Affiliate Products
You can promote anything from physical products to digital services. If you're just starting, look for affiliate programs that give you a commission for every sale you generate.
For example, if you're streaming about your travel adventures, you can sign up for an affiliate program with a travel company like Expedia.
Then, every time you mention their brand or link to their site in your stream, you'll earn a commission on any travel bookings your viewers make.
You'll most likely earn a few hundred dollars each month from affiliate marketing in the beginning. That's why it's a smart move to add a way to score potentially big, fat checks.
Score Sponsorship Deals
Sponsorships are a fun and lucrative way to make money from your IRL streams. You can reach out to your existing sponsors and pitch them your idea for IRL streams, how you can mention their brand, and how it will be a great addition to your usual computer streams.
You can also check other IRL streamers and see which brands sponsor this type of content.
The last option is to list your IRL stream to marketplaces that connect streamers with brands, such as inSTREAMLY.
The amount of money you make depends on your total number of subscribers and the type of deals that you get. Twitch streamers, on average, make about $3 per 1000 views.
Receive Donations
If you're already a Twitch affiliate and a YouTube partner, you can by asking your viewers to send bits and super chat stickers.Another option is to use third-party donation platforms, such as Buy Me a Coffee, Ko-fi, and Patreon.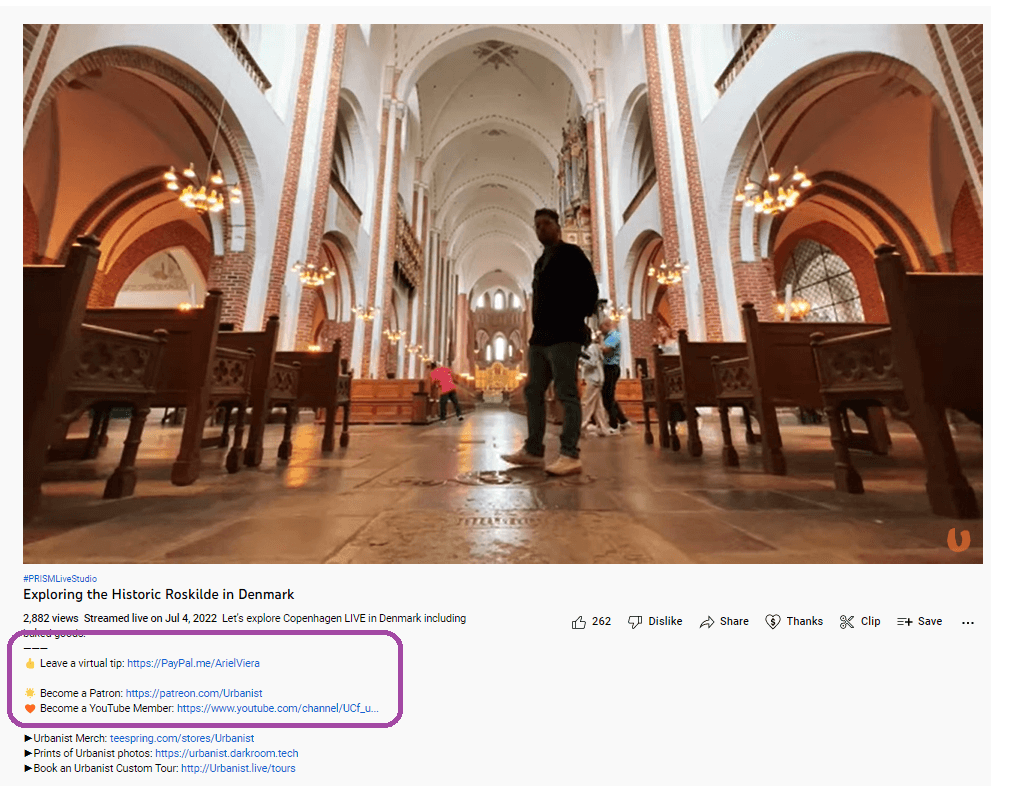 Ariel Viera, the man behind The Urbanist Live, is the perfect example of an IRL streamer that uses all sorts of monetization: donations, affiliate programs, and branded merch.
Just like experimenting with your content, monetizing your streams takes trial and error. As long as you keep trying and optimizing, you'll soon hit the most profitable and sustainable option.
Wrapping It Up
There you have it! You're ready to start IRL streaming with the gear you already have and the talk about topics you love.
Plus, you'll be able to chart the best course to make money from your IRL streams.
You can always go the traditional path of making money from affiliate programs, sponsorship deals, and donations. But you should work toward a future where you have all your streams in one platform like Uscreen and keep 100% of the profits.