If you're looking for a killer live streaming strategy, you've come to the right place.
In this article, we'll teach you how to:
Create a SMART goal.
Focus on the right social media platform.
Choose the best type of live video format.
Pick a live streaming schedule.
Review your analytics and update your goals.
So, you'll have a strategy that's perfect for both beginners and advanced broadcasters.
Let's get into it…
Step 1: Use SMART Goal Setting To Create A Killer Live Streaming Strategy
I know what my live streaming goal is, skip ahead!
The first stage of creating a live streaming strategy is defining what success looks like.
You most likely have used SMART goals in the past. It's a framework that helps you create specific, measurable goals with a deadline.
But how do you create a SMART live streaming strategy?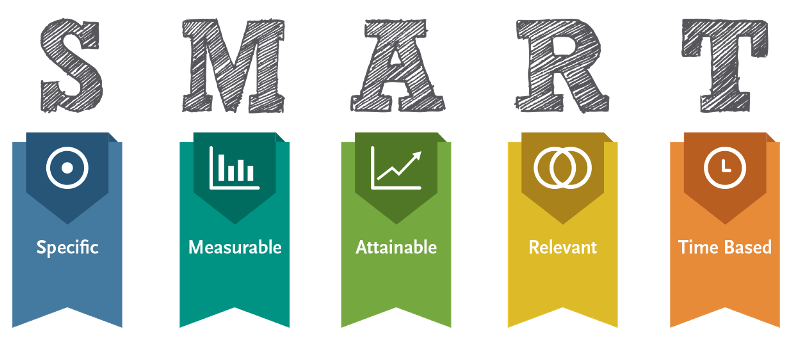 Specific: Get Clear On What You Want To Achieve
First, you need to create a clear and specific goal. Take a few minutes to brainstorm with yourself and ask these questions:
Why have you decided to start or continue live streaming?
What's your goal as a creator and entrepreneur?
And is live streaming aligned with this goal?
Once you ask those questions, you'll get more clarity. Let's take a look at these 2 goals as examples:
❌Vague: Go live to create buzz.
✅Specific: Go live to teach my community on how to save wisely and upsell my personal finance course.
While it might take time to brainstorm, it's going to save you time in the long run.
All of your decisions will mainly depend on the goal you've set. Plus, you're more likely to increase your chances of reaching your goal if you're specific.
Measurable: Find A Way To Track Your Progress
If you have a specific and concrete goal, then you'll know how to measure it.
The good news is that live streaming platforms provide tons of metrics for you to measure. But you need to choose which metrics apply to your goal.
For example, if your main goal is to increase brand awareness, you can measure…
the number of impressions of your live stream
the total number of views
your follower growth
…because this means that you're reaching new people who haven't followed you before and are now aware of your content.
Achievable: Make It Something You Can Do
A goal needs to be both ambitious and achievable. Aim for something that inspires and challenges you, but makes use of your current skills and resources.
For example:
If it's your first time live streaming, an achievable goal is to go live once a week on Instagram Stories. It's a great way to get a feel of how live streaming works.
Imagine if you're a beginner and you committed to hosting live panel discussions in the first few weeks! While it's possible for some people, it requires a complex technical setup. You might feel overwhelmed and give up.
A few ways to know if your goal is achievable:
Check the data of old videos.
Check live streams of other creators who are on a similar level.
Give yourself a few numbers to aim for and see how you feel.
If you feel excited with just a hint of worry, that's a great sign! But if you're feeling completely terrified, then try to adjust your goal.
Realistic: Choose Relevant Goals
If your goal is realistic and relevant, you'll create a sustainable process that will carry you through, especially during hard times.
Yes, sometimes you'll encounter difficult situations. A guess that promised to join your stream suddenly ghosted you at the last minute.
So, how do you set a relevant live streaming goal?

It's as simple as aligning it with your main goal as a creator and business owner.
Let's say you want to focus more on growing your passive income. Your strategy should focus on maximizing affiliate income from your live streams.

❌Irrelevant Goal: Produce 4-hour gaming streams on Twitch.
✅Relevant Goal: Produce live shopping streams that showcase affiliate products.
Live shopping is worthy of your time because it directly affects your affiliate income. Streaming games on Twitch, on the other hand, is largely dependent on fan donations.
Time-bound: Get It In Your Calendar!
Lastly, your live streaming strategy needs to have a start date and a deadline. For example, a Netflix TV series has a few episodes in one season. It ends, but with the promise of another season (if the ratings are good).
A few questions to ask yourself:
When should I start live streaming?
How often should I live stream?
How much time should I spend to produce it?
And when should I take the time to regroup and review my strategy?
Time to Get SMART And Set Your Goal
Now, let's put everything together and create an example.
Let's say you're working on meeting the monetization requirements on YouTube.You need to have at least 1000 subscribers and a total of 4,000 watch hours in the past 12 months.
You currently have more than 1000 subscribers. Hooray! But you need to increase your watch hours significantly. Based on these needs, your SMART live streaming goal could be something like:
Grow YouTube watch hours from 3000 to 4000 from Feb. 1 to April 30, 2022, by going live weekly on my YouTube channel.
This goal is specific because it focuses on increasing your watch hours. Moreover, this makes the goal measurable because you can track how long people watch your live streams and how it adds up to your total watch hours.
And of course, it is achievable and realistic to add 1000 more hours in a span of 3 months based on your estimations. It's relevant too because your main goal is to get approved for monetization on YouTube.

Lastly, this goal has a specific timeline because you need to hit the monetization requirements within the 12-month period.
Now, it's your turn. Take the time to think about your goal. Once you've decided, write it down.
Done?

Now, on to the next step!
Step 2: Focus On the Platforms Your Audience Uses
You might approach your live streaming strategy with the question: "How can I reach as many viewers as possible?"
That's why most creators will stream to dozens of platforms at the same time.
But a better question should be:

"How can I find the right target audience and engage with them through live streaming?"
Now, if you're already live streaming, it's still a relevant question as you explore new places to engage with your potential customers.
Let's take a look at some options…
Facebook Live – Best For Creators with eCommerce Shops
Do you have branded merch or an eCommerce shop? If your goal as a creator is to sell your merch or drive traffic to your eCommerce shop, Facebook Live is one of the best options for you because you can easily:
Create a shop right on your Facebook Page
Enable live shopping feature in your videos
Display the items for sale during the live stream
Due to the rise of online shopping at the start of the COVID-19 pandemic, Facebook has invested heavily in live shopping.
They're always releasing new features to make live streams shoppable. If you see a future in live eCommerce, your strategy needs to include Facebook Live.
Instagram Live – Best For Lifestyle Influencers and Fitness Coaches
Did you know that in June 2021 Instagram switched to become a video-first app? The platform's focus is now on video, and live streaming is a huge part of that.
If you're a lifestyle influencer or a fitness coach, Instagram Live might be your jam because it's an effective way to:
Showcase fitness routines
Share life and business updates live
Provide raw and authentic content
…that can lead to growing your followers and establishing yourself as an industry leader.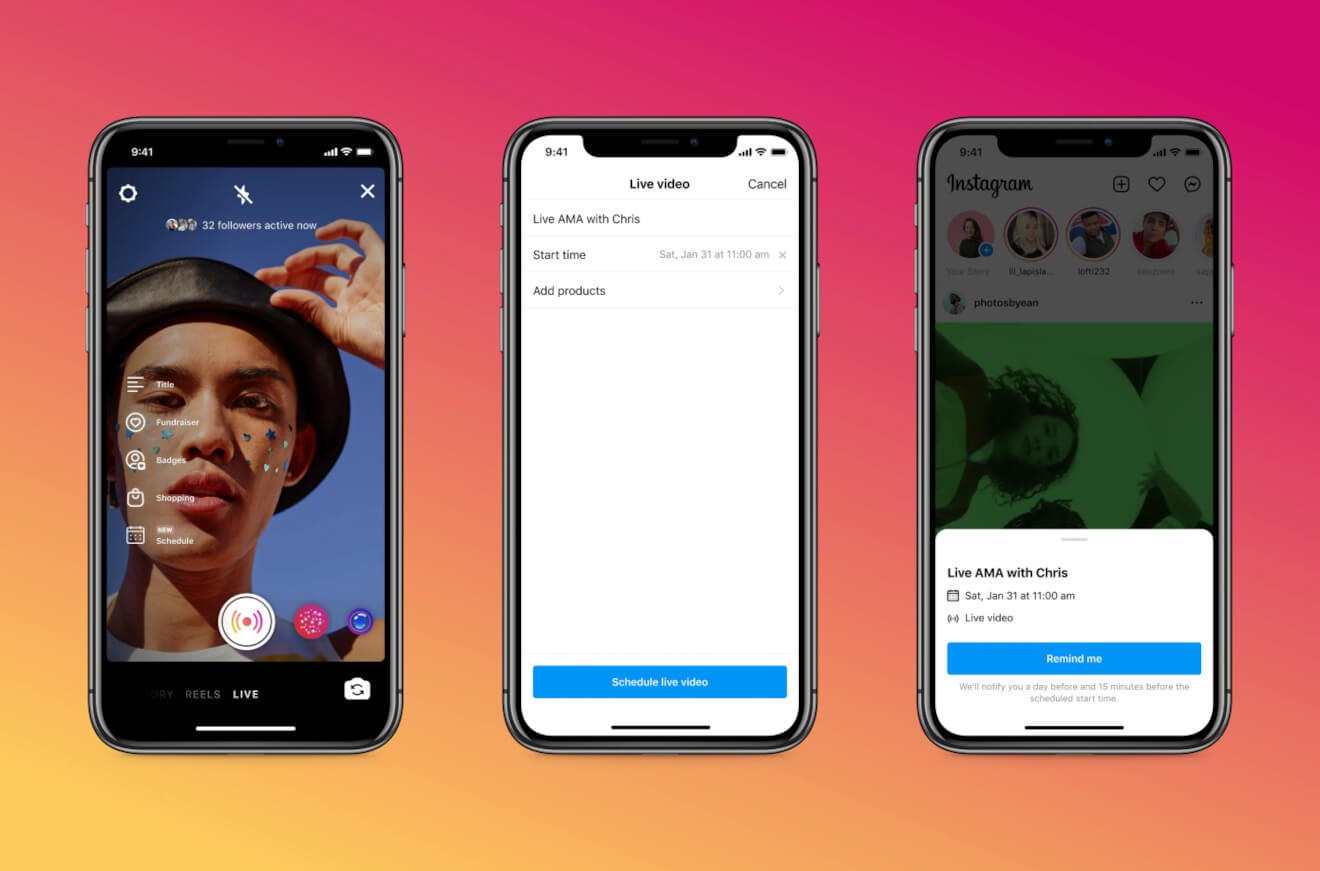 Instagram Live is also super easy to use. All you need is a stable internet connection and your phone.
Note that you can only stream on Instagram natively, so you'll have to rely solely on its built-in features like…
Going live up to 3 people
Scheduling your live stream 90 days in advance
Pinning comments in a stream
…which provides the basic things you need for hosting a stream. It's also beginner-friendly. They even released a "practice mode" feature, so you can go live and try all the features in private.
TikTok – Best For Creators Targeting a Younger Audience
TikTok users are younger (60% are Gen Zers), trendsetters, and have relatively shorter attention spans. If your goal is to get massive views, TikTok's algorithm will help you achieve that. You have access to potentially thousands of people even if they don't follow your account.
However, you need 1000 followers to get access to the live feature.
Adding TikTok to your live streaming strategy would make sense if you already have a few engaged thousand followers who are curious to learn more about your life and want to indulge in a longer video like your live stream.
If you have less than 1000 followers, there is a smart way to leverage TikTok as part of your repurposing strategy.
Yes, take me to the repurposing example!
YouTube Live – Best For Creators Who Want To Start And Grow Their YouTube Channel
Starting a full-blown channel and growing your subscribers is a smart move for any creator. It's a great way to expand your reach online.
However, consistently publishing pre-recorded videos can be time-consuming. For example, a 3-minute video can take up to 3 hours to edit, especially if you're a novice editor.
That's why having a regular live streaming schedule is a great solution because you can:
Commit to a regular live streaming schedule.
Spend less time editing in post-production.
Consistelty grow your subscribers and watch hours.
Additionally, it provides creators with multiple options for earning revenue directly from the stream with these features:
Superchat: Allow your viewers to comment along with a donation that can range from $1 to $500.
Ads: Earn ad revenue from pre-roll and in-stream ads.
Merch Shelf: Showcase your products right under your live stream to make it easy for people to buy.
If your goal is to grow your YouTube subscribers and expand more monetization options from your video, going live on YouTube should be your top priority.
LinkedIn Live – Best For Creators Targeting Industry Professionals
LinkedIn Live works great if you're targeting professionals who are looking to network and grow their careers. Do you offer workshops and templates for professionals in a specific industry? Add LinkedIn Live to your sales funnel.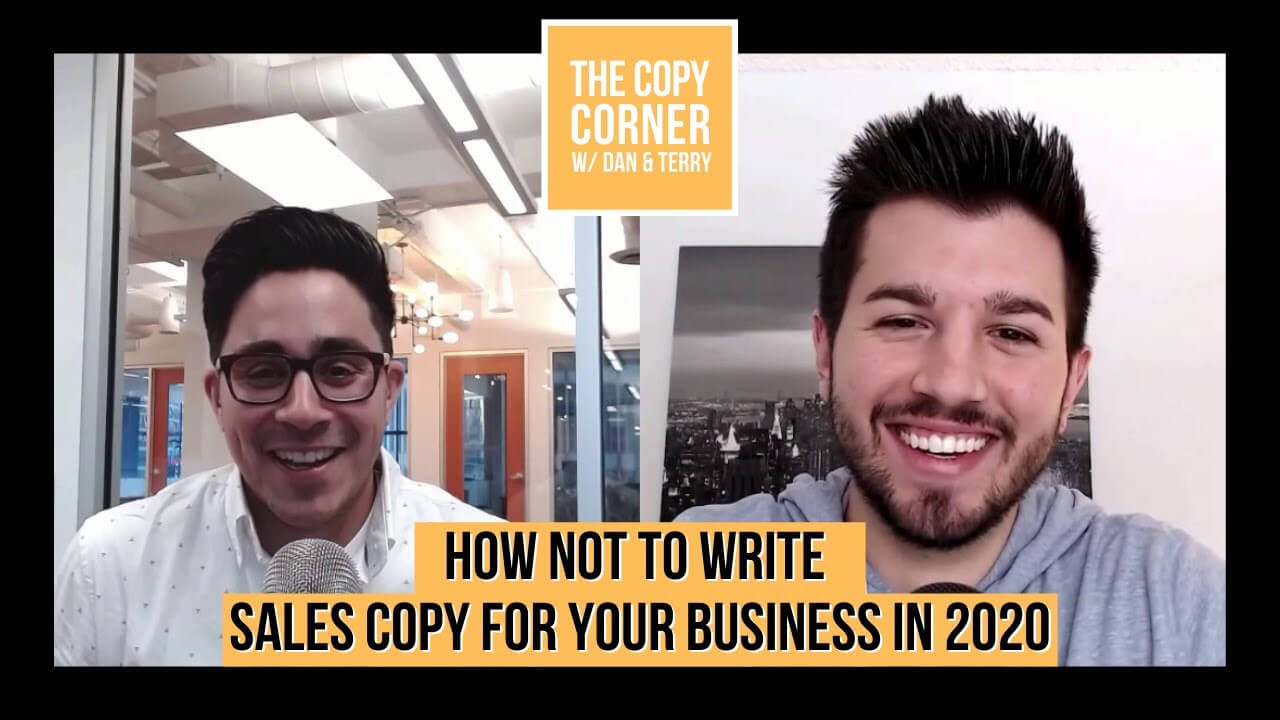 For example, Terry Schilling is a freelance writer who has a regular live stream called Copy Corner. He interviews other creatives to share copywriting tips with business owners (his target audience).
He is able to establish his expertise through these live streams and can get potential customers from LinkedIn when combined with his other lead magnet.
Twitch – Best For Gamers and Niche Streamers
While originally made for gamers, Twitch is also ideal for other niche streams.
The Just Chatting category had a total of almost 3 billion watch hours and became the most-watched category in 2021. You'll see a host of different streams under this category from streamers swimming in their pools to doing longer "day in the life" videos.
However, focusing on gaming streams is still where the money is on Twitch. The top 10 highest-paid Twitch streamers are still mostly gamers.

Questions to ask if Twitch should be included in your strategy:
Which topics am I discussing in my live streams?
Do these topics fit in Twitch categories?
Are the viewers in these categories my target audience?
Are they likely to watch my stream and eventually follow me on other social media platforms?
Facebook, Instagram, TikTok, YouTube, LinkedIn, and Twitch are the top platforms to consider when creating your live streaming strategy. Ideally, you should master one platform first and then add more at a later time.
How the Queen of Social Media Uses TikTok to Promote YouTube Live
If your goal is to grow your YouTube subscribers, it makes sense to start with YouTube Live. But if you're expanding your audience to include Gen Zers, consider adding TikTok to your strategy.
For example, you can produce short and entertaining videos on TikTok and lead people to your YouTube channel where you host your live streams.
An exceptional example is Rachel Pedersen. Dubbed as the Queen of Social Media, she uses TikTok to deliver fun, bite-sized social media marketing tips for freelancers. She then hosts a live stream on her YouTube channel.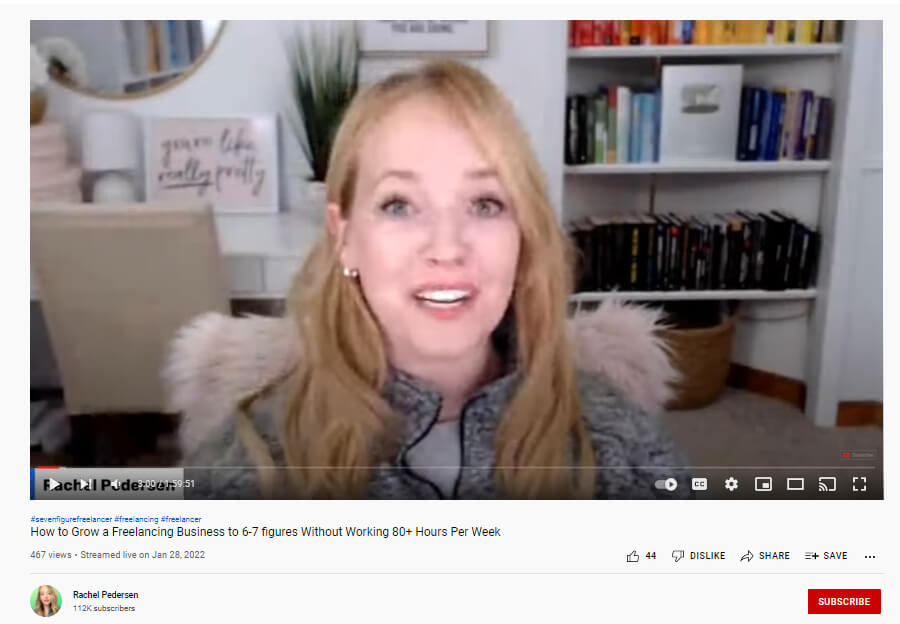 Step 3: Choose a Live Video Content Format
Now, we're getting to the fun part: live video production. It can be as simple or as grand as you want it to be.
Already producing live shows? You can skip ahead to the Repurposing section.

However, if you're still brainstorming what to talk about in your streams, here are the most popular live-streaming format and which one works best for you:
Host Q&A Sessions By Yourself
People are online because they want to learn. That's why Q&As are one of the most popular types of live streams.
This is recommended for creators who are going live for the first time. Q&As are hands down the easiest live stream to produce. You can either ask questions from your community ahead of time. Or source questions from forums like Quora.
This format is perfect for you if:
You want the easiest and fastest way to test your live streaming strategy.
You love answering questions from your viewers.
You want to establish your expertise by sharing real-time tips.
Interview Interesting Guests to Get More Views and Engagement
Once you've mastered hosting solo Q&A sessions, the next natural step is to invite guests.
This is a great fit if:
You have access to influencers and other creators who are willing to come to your show.
You have the time and energy to find guests and coordinate the schedule.
You love interviewing people and learning more about what they do, so your viewers can learn as well.
While this takes more effort to produce, live interviews can be more engaging and provide more value to your viewers.
Host Live Shopping Shows For Fun and Profit
Live shopping or live e-commerce is the hottest thing right now among streamers. It's a QVC type of show where the main focus is selling products. It can also have many formats:
Live Reviews: Talk about the pros and cons of a product you're using.
Live Auction: Ask viewers to bid in real-time on items you're selling.
Live Demo: Show how a physical product or software works.
You can also have a lifestyle type of show where the main goal is to entertain your viewers, but you'll mention products during the stream.
For example, Nick Wood, a streamer and Amazon affiliate hosts a live cook-off. He and his co-host Adaire challenge each other with a new recipe and promote affiliate products when it's relevant during the stream.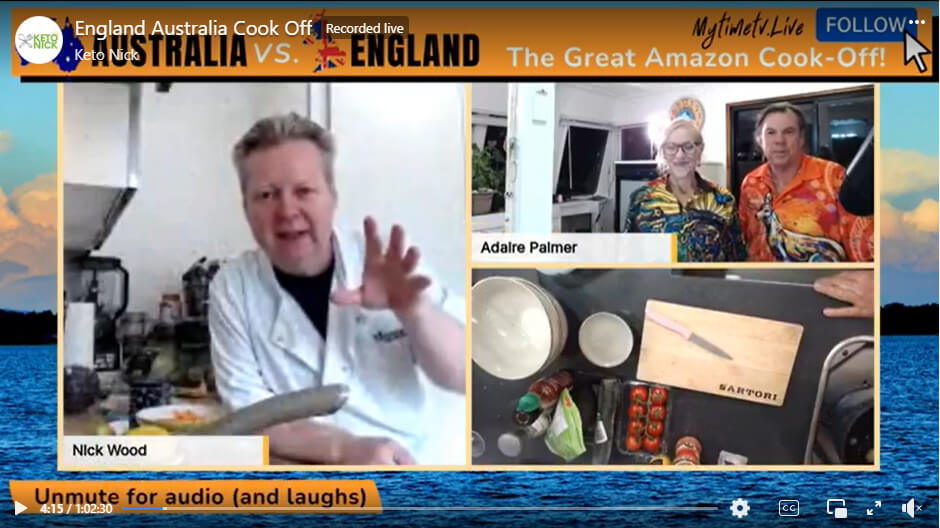 This is a great fit for you if:
You have branded merch that you can showcase.
You're already an affiliate and want to boost your passive income.
Take your live production and hosting skills to the next level.
Being a live shopping host requires a certain energy and camera presence that you need to hone. If this sounds like an exciting thing for you to learn, live shopping might be the key to your strategy.
Live Q&As, live interviews, and live shopping are just the 3 most popular and effective formats that work with most platforms, but there are more!
Read our article 10 Things to Live Stream About in 2022 if you're looking for more inspiration and ideas.
Step 4: Plan a Live Stream Schedule That Works For You
Now that you know where to go live and what type of live stream you want to produce, it's time to commit to a live streaming schedule.
You might ask:
How often should I go live?

If you're just starting out, going live once a week is something that's realistic and achievable. You can always increase the frequency once you have more data.
However, if your schedule is tight, you can also:
Pre-record a video and publish it at a later time as a live stream.
Go live during holidays or special events.
Team up with other creators who can fill in when you're not available.
While it's good to stick to a weekly schedule, remember that there are many ways to approach live streaming. Just like any marketing strategy, always test to find the best results.
Now, the next question is:
When should you go live?
The general rule is that you should go live during downtimes like when people are on a lunch break or commuting. But make sure to understand your followers' behavior, so you can tailor the best time for them.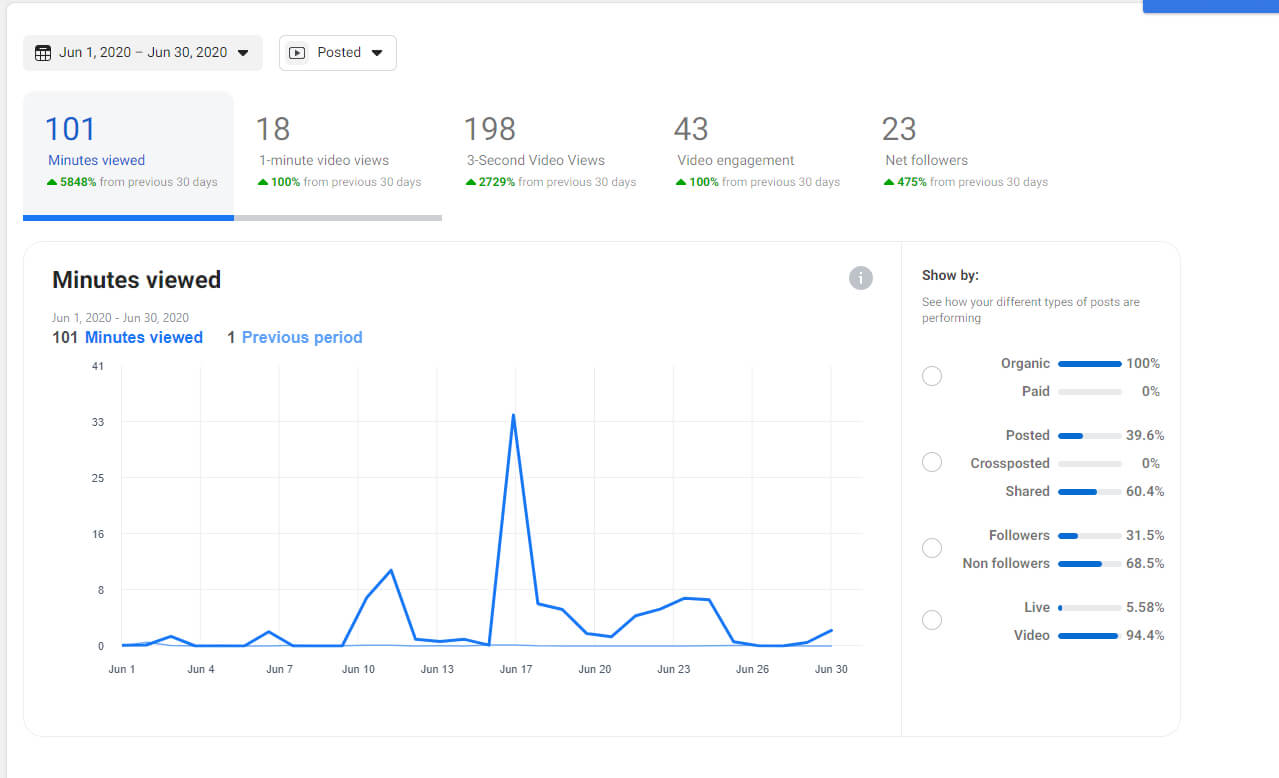 Here are a few tips on choosing the best time:
Dig through your existing social media analytics and understand which days and times your audience is most active and engaged.
Test different times to understand which one gets more views and engagement.
Poll your followers and let them choose your schedule.
Considering your target audience's time is just half of the puzzle. The other half is your best time. You're the start of your own show, so make sure that you control when you want to show up.
Step 5: Review Your Data and Adjust Your Strategy Accordingly
The most crucial part of your strategy is understanding the data of your live streams. The numbers will tell you if you're in the right direction and if you're making progress.
There are tons of numbers associated with your live streams. But here are the top metrics that most social media platforms provide:
Basic demographics such as age, gender, and location.
Impressions is the number of times your live video showed up on the newsfeed.
Total Views includes all the views from the live broadcast and replay.
Concurrent Live Views is the highest number of viewers watching in real-time at any given point in your broadcast.
Engagement includes likes, comments, and shares.
Link clicks is the number of times someone clicked a link that was included in your live broadcast's caption or in the comment section.
For the spreadsheet geeks, it's easy to get distracted with so many numbers to play around with. But make sure to focus on the metrics that matter.
How?
Pick 2-3 Success Indicators to Track and Measure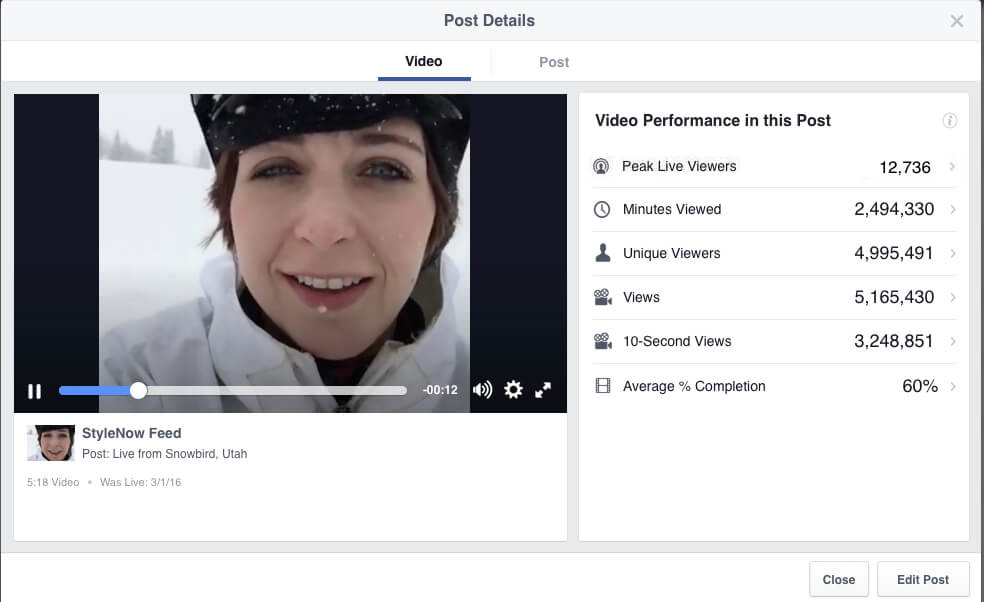 If your goal is to increase the number of followers, for example, the strategy is to reach new people. For this goal, your success indicators could be:
Impressions – You need your live stream to show up to as many people as possible.
Number of shares – You need your existing followers to share your stream, so you can reach new people who haven't followed you yet.
Follower Growth – Did your number of followers grow during and after the live stream?
Your indicators will vary depending on your main goals and the social media platform.
Let's say your goal is to drive more traffic to your eCommerce shop, a good success indicator is the number of clicks you get from each broadcast. It means that people are clicking the link and visiting your shop.
Identify Best Performers And Do More Of Them
Each live stream will provide different results. But in most cases, there will be clear winners. Make sure to identify your top-performing live streams.
Once you do, understand WHY they performed well. Some of the questions you can ask:
What did I do differently in this live stream?
How can I replicate the success?
Does it change or challenge my current strategy?
Once you understand the trends that affect growth, update your strategy to reflect these new discoveries.

Let's say your main goal is to increase your watch hours. You discovered that live tutorials have longer watch time compared to live interviews of popular guests.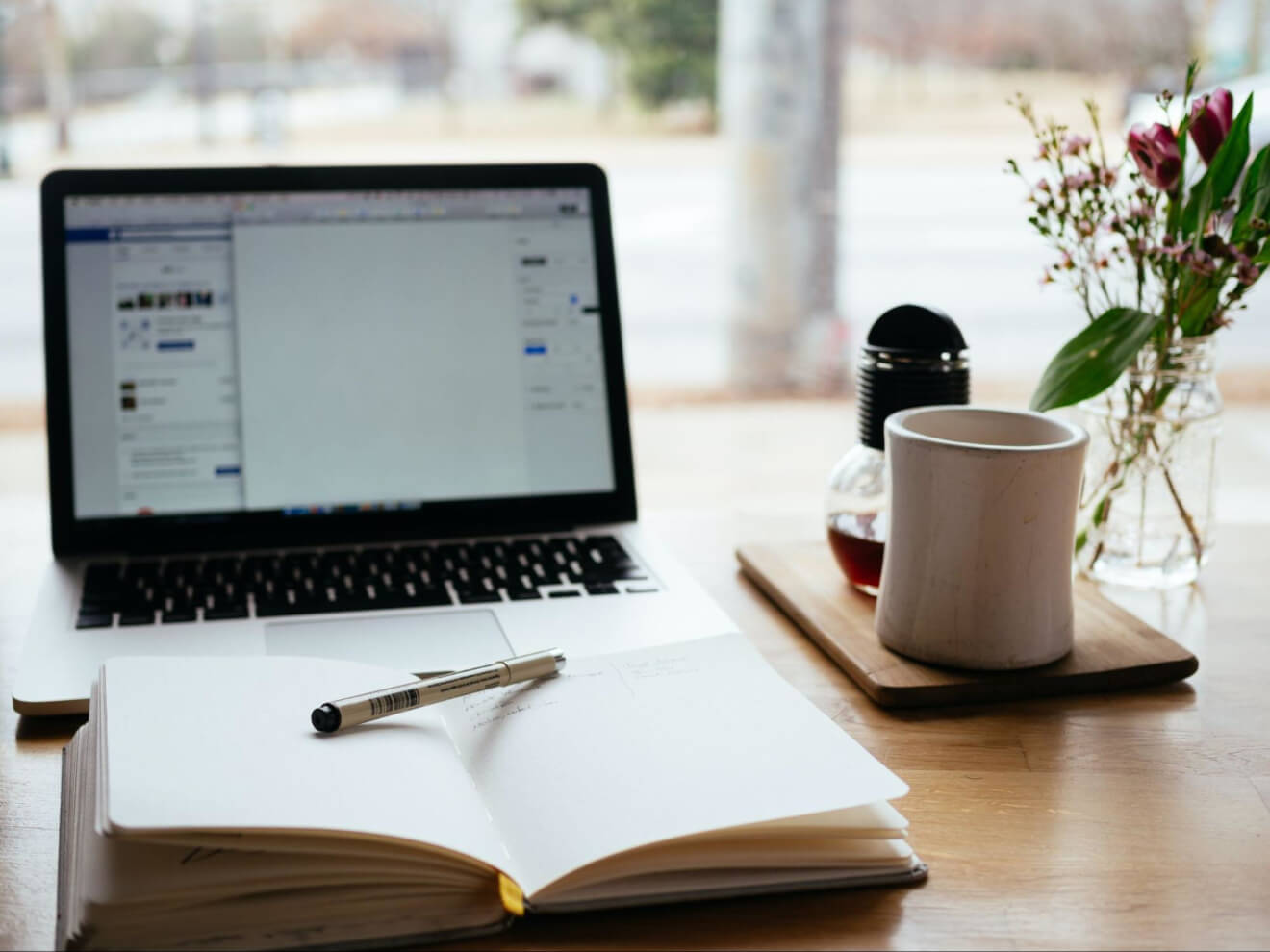 Adjust your strategy to focus on producing more live tutorials. You might even do more research and ask:
What are other tools that my target audience wants to learn more about?
That's why it's critical to understand your data. You can hone in on the streams that bring the best results. And the more you improve your process, the closer you'll get to achieving your goals.
Bonus Step: Repurposing Your Live Streams For Maximum Reach
What comes after the broadcast? Do you forget about your live streams and move on?
That's where including repurposing in your live streaming strategy comes in.
What is Repurposing?
Repurposing is turning your live video into other pieces of content that you can publish and distribute in as many places as possible.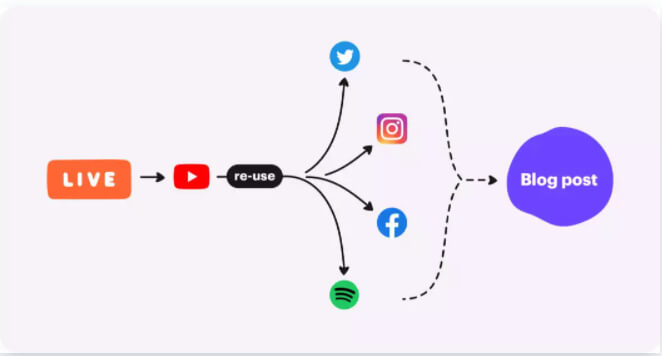 Benefits Of Repurposing Your Live Streams:
Scheduling content without creating new pieces every time.
Expand your reach on other platforms.
Get more views from replay when you link to the original broadcast.
Add more monetization options from content you already created.
4 Repurposing Ideas to Get You Started
There are dozens of ways you can repurpose a live stream! But remember to always keep your main goal in mind. Focus on the pieces of content that complement your main goal.
For example, if your goal is to focus on growing YouTube scribers, what's the best way to repurpose your live stream? Is creating Instagram reels going to help you achieve it?
Here are a few ideas to get you started. Feel free to choose which one works best for you:
Turn Live Streams into Shorter Social Media Posts
Your live stream can be turned into shorter pieces of content. For example, you can:
Take a screenshot of the best part of your stream.
Trim into shorter reels and repurpose them on Instagram or TikTok.
Grab a bunch of quotes and publish them as separate tweets.
Luckily, there are tools that can make repurposing seem like magic.

For example, Content Fries can turn a live stream into potentially 30 pieces of content.

An hour-long live stream can be cut into shorter videos and turned into a TikTok video, an IG reel, and a LinkedIn video. It will automatically generate the right video dimensions and captions for each platform. The possibility is almost endless!

Reach Audio-only Listeners Through a Podcast
Most live-streaming platforms nowadays let you download the audio file of your broadcast. You can then use a tool like Anchor.fm to upload and distribute the podcast.
A few things to consider when turning your live stream into a podcast:
Make sure your audio is top-notch.
Consider adding an intro and outro for each podcast.
Release a shorter version and encourage listeners to watch the full live stream.
Turn a Live Stream into Evergreen Content with Search Engine Optimization (SEO)
If SEO is part of your overall content marketing strategy, you can turn your live stream into evergreen blog posts.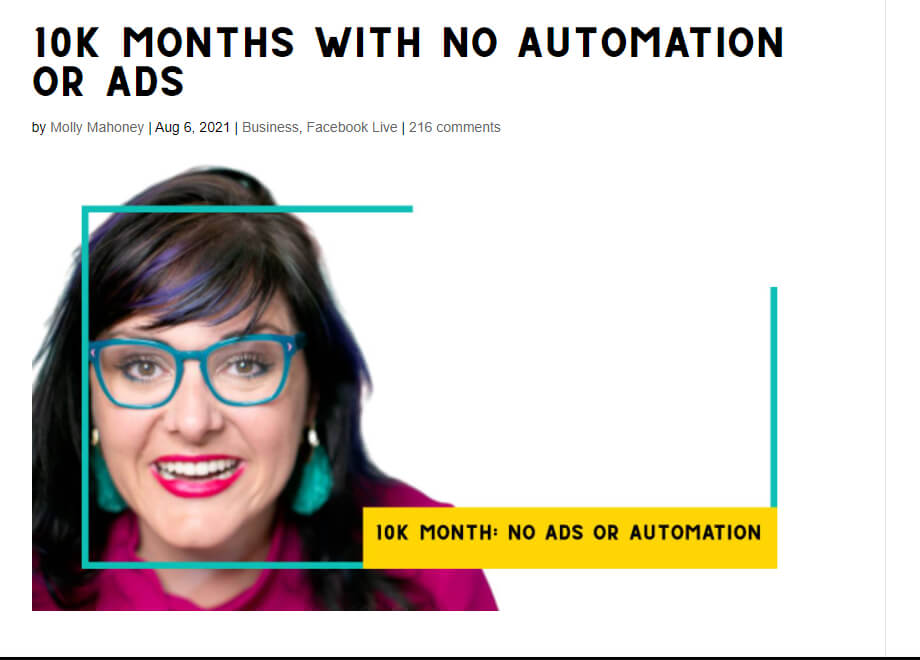 Turn your live stream into an audio transcription and publish it as a show note on your blog.
If you use WordPress, there are plug-ins that can turn a Facebook Live into a blog post.
Hire a virtual assistant who can compile your best live streams and turn them into an ultimate guide.
Video on Demand (VOD)
Lastly, you can even add another revenue stream from repurposing your live stream by leveraging VOD.
What is Video-On-Demand?
And how does it affect your live streaming strategy?
It's brilliant really.
When you're a video creator, you have 3 ways to earn money:
You use live streams as part of your marketing campaign, so you can sell your existing offers (e.g. paid course) or a new product (e.g. merchandise).
You use platforms like YouTube to earn ad revenue.
For the third business model, you earn money from charging viewers a one-time or monthly subscription fee to watch your videos.
You're using video to promote other products in the first 2 options. The third option, on the other hand, video is the product.

So, if you're already doing great on the first 2 revenue streams, adding the third one can complete your content empire and take your repurposing to the next level. You can create your own Netflix with your own video library.
For example, make your live stream available to the public for a limited time. Then repurpose your best content to a VOD platform like Uscreen.

This is super easy to do with Uscreen because:
You can launch your own VOD business without learning how to code.
You can host events easily within your own live-streaming website.
It has built-in marketing and automation tools.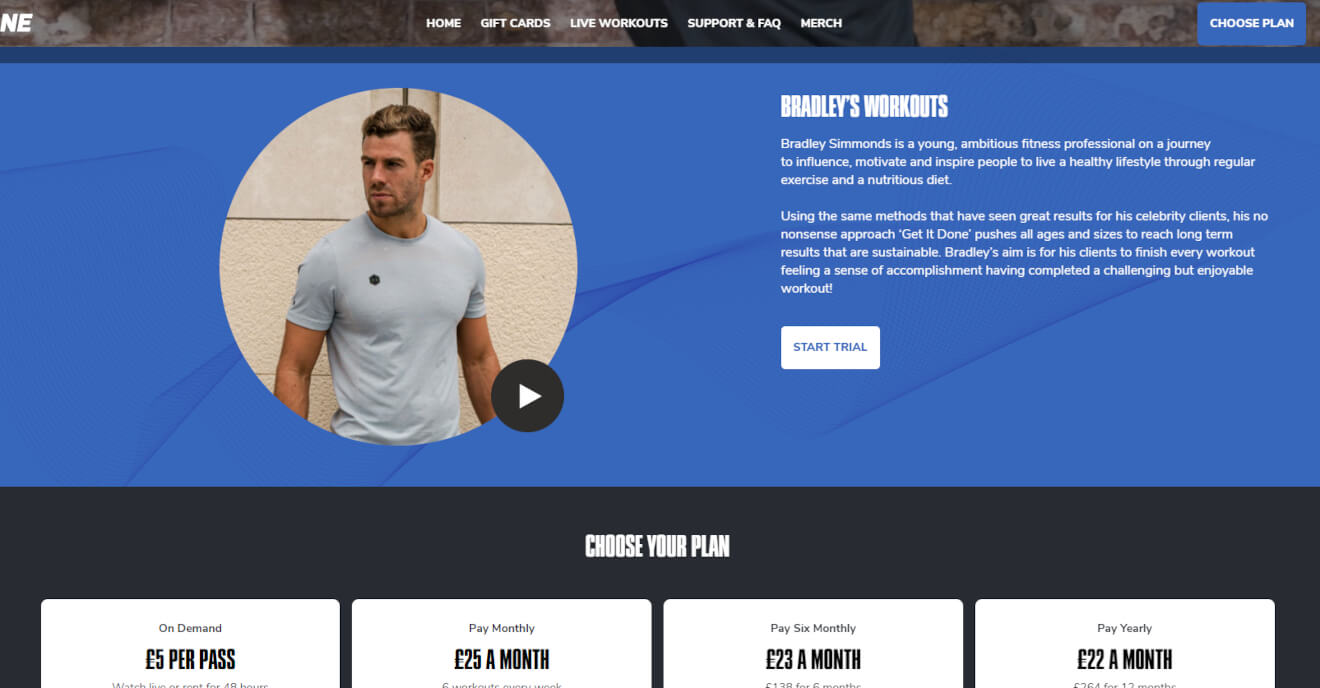 It's simple with Uscreen.
Build, launch and manage your membership, all in one place.
It's a Wrap
We're hoping that this is the only live streaming strategy guide you'll ever need. It's a wrap for this article, but your live video journey is just starting!
If ever you're overwhelmed, just remember these 3 things:
Have a clear and specific goal for your live streams.
Start with the easiest path, so you can execute your ideas as fast as possible.
Get a ton of data, analyze them, and adjust your strategy.
The more live streams you produce, the more you'll learn what works for you and your content business.